Hip Hop Abs Review

- 13 Things You Need to Know
Hip Hops Abs is a home fitness program designed for burning fat and sculpting the abdominal areas through a series of dance moves. The program claims that it will help the consumer create "flat, sexy abs without ever doing a single crunch or sit-up". It may seem appealing at first glance but is this program capable of promoting fat loss through dancing alone?
The claims made by the Hip Hop Abs program does raise some concern and skepticism due to the lack of information on how the program promotes fat loss. Our research team investigated further into the workout program to see if it does fulfill its promises. Here's what they found out.
Hip Hop Abs can be purchased through their Official Site.
Overview
What is Hip Hop Abs?
Hip Hop Abs is a 60-day dance-based fitness program you can do from the comfort and privacy of your own home. It is to help you burn fat and tone your abs without resorting to crunches or situps. It uses cardio to help you burn calories, but there's a special focus on toning your abs.
The program will show you how to activate the upper and lower abs and the obliques while you're burning fat, so you get the most efficient workout. The Hip Hop Abs program features multiple exercises, so you don't get bored.
What does science and research have to say about dance and fitness?
Hip Hop Abs Competitors
Who is Shaun T?
Shaun Thompson got his start as a track and field start at Rowan University, where he earned a Bachelor's degree in Sports Science, with a minor in Theater and Dance. He's made appearances on HBO's Six Feet Under, CNN, Good Morning America, The Ellen DeGeneres Show, The Doctors, and The Tonight Show with Jay Leno. He's worked with the LA Lakers, Boost Athletic shoes, RadioShack, and Nike.
Shaun T. developed Hip Hop Abs in 2007. The following year, he released Rockin' Body, and two workouts for children – Shaun T's Fit Kids Club and Get Real with Shaun T.
In 2009, he teamed up with Beachbody again to release the INSANITY program, a 60-day total body conditioning workout that's tough but gives you great results. Over the years, he continued to expand the program with the release of INSANITY: THE ASYLUM, which is a sports-specific training program based on drills pro athletes use, and THE ASYLUM Volume 2– 30 days of competition-crushing, jaw-dropping workouts.
In 2013, Shaun T. created FOCUS T25 – an intense 25-minute workout program that's supposed to give you an hour's worth of results in half the time.
Scroll below for one of the best products we've seen over the last year.
Can You Stream Hip Hop Abs Online?
Hip Hop Abs On Demand allows you to stream any workout in the Beachbody library – not just the ones included as part of the Hip Hop Abs program. You'll get access to more than 600 additional Beachbody workouts, with and without music. The program gives you unlimited online access, and it works on all your devices – smartphones and tablets included. Plus, there's community support. You'll also get free fitness guides and workout calendars, as well as meal plans, recipes, and a free personal coach.
The on-demand feature is not free. You can choose from a three-month membership plan for $39, with a 14-day free trial, a six-month membership for $59, or a 12-month plan for $99. Plans that don't come with a free trial come with a 30-day money-back guarantee.
You can stream Beachbody On Demand on your TV with apps for the Chromecast, Roku, and Amazon Fire TV.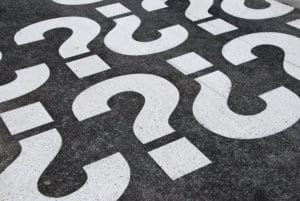 What Comes with the Hip Hop Abs Program?
When you order the program, you'll get four workout routines on a series of DVDs. The workouts are:
Secrets to Flat Abs
In this 13-minute long DVD, Shaun shares his exclusive training techniques to help you target your upper abs, lower abs, and obliques while you burn fat.
Fat Burning Cardio
This 30-minute video goes beyond a typical aerobic workout. It will burn calories and fat with fun, hip, dance moves with music you know and love from the radio. It's a full-body workout that, when compared to others, is the most intense one in the program. You'll start with a warm-up and some light stretching. Then, you'll move onto the fun and engaging routine before finishing with a final stretch. By the end, you should feel your entire body has been worked, and you should be sweating pretty heavily.
Ab Sculpt
This 25-minute video is where Shaun will share even more of his signature ab moves to help you get the six-pack you've always dreamed of having, without needing to do a single crunch or sit-up.
Hip Hop Abs reviews say this workout is a compilation of somewhat different core strengthening exercises. The moves can be a bit complex when you first try them. But once you have tried a few repetitions, it is possible to get in tune with the crew on the video. The core is engaged quite a bit, so much so that after the workout is complete, you'll feel it in your abs for a few hours. Expect to spend 24 minutes on this workout with a stretch at the end.
Total Body Burn
It is a 45-minute long video that provides a full-body workout from head to toe. It combines cardio with complete body sculpting, with even more focus on ab definition. You can have fun while you burn fat, so you get a leaner, tighter body. It is the longest video in the program, and you can expect it to be a bit harder. It's similar to the fat-burning cardio workout, except it places more focus on the lower part of your body, specifically your thighs and your lower abs. Cardio is more highlighted here than it is in Ab Sculpt or Hips, Buns, and Thighs.
You'll also get:
Step-by-Step Nutrition Guide
This guide helps you choose the right foods so you can lose weight even faster.
30-Day Workout Calendar
This calendar lets you follow Shaun T's schedule so you can get a toned body fast, or you can freestyle the workouts, choosing the ones you want to do when you want to do them.
24/7 Online Support
You'll get full access to live chats with Shaun, as well as a fantastic online community to help you succeed.
Measurement Card & Tape Measure
Because the weight on the scale can be discouraging – you'll gain weight as you build muscle – it's essential to measure your body. Even if your weight stays the same, you should still see changes in your body as the inches melt away. Use the measuring tape before starting the program to chart your starting point, and write it down on the card. Then, take your measurements once a month and track your progress on the card. This way, even if you don't see numerical changes on the scale, you still have a record of how your hard work is paying off. It will help keep you motivated.
You'll also get four gifts to keep, just for trying the program. Beachbody says these gifts would cost around $120 if paid.
Hips, Buns, and Thighs
Use this 25-minute bonus workout to help you lift and firm up your stubborn problem areas. You don't need to use squats and lunges to get back into your favorite pair of skinny jeans. This one focuses solely on the lower body and introduces you to more static and repetitive movements. Yes, you're still dancing and enjoying music, thus enjoying the cardio, but you're targeting specific muscle groups. You'll feel the burn. This program focuses on targeting your thighs, but you'll feel it in your lower abs, too.
Results on the Run Diet Guide
If you live a busy lifestyle that doesn't allow for many home-cooked meals, then this is the guide you've been looking for. It is a guide that gives you all the information you need to make healthier food choices at your favorite fast-food restaurants, so you can eat on the go without feeling guilty.
6-Day SlimDown Plan
The 6-day slimdown plan is optional, and you can use to jump-start your weight-loss. It's easy to follow a plan designed to help you lose up to three inches off your waist in the first week of the program.
Learn to Dance with Shaun T
This is another DVD that features three full hip hop dance routines that are supposed to help rev up your metabolism while teaching you the moves the biggest names in music are learning from their choreographers. The routines are: Take It to the Dance Floor, Hip Hop Groove, and Last Minute Dance.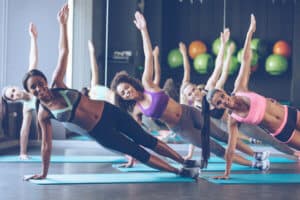 What is the Hip Hop Abs Schedule?
The program itself is said to be 30 days long, but it's just four weeks. Every week, you're given Sundays off. It's best if you follow the schedule as it's written with the program. Sometimes, you'll do a workout every other day, and sometimes, you'll be expected to complete two activities back to back. It can be challenging to follow the schedule exactly as you're supposed to, but it's the way you will get the best possible results. Even if you feel like you're too tired to do it, taking the time to get started will be worth it. You'll feel energized by the time you get through it, and you'll be glad you did when you're done.
The Hip Hop Abs calendar reads like this:
Week 1: Monday, Tuesday, Thursday, and Friday: Fat Burning Cardio; Wednesday and Saturday: Ab Sculpt; Sunday: Rest

Week 2: Monday: Fat Burning Cardio; Tuesday, Wednesday, Friday, Saturday: Fat Burning Cardio and Ab Sculpt; Thursday: Ab Sculpt; Sunday: Rest

Week 3: Monday, Thursday: Fat Burning Cardio and Ab Sculpt; Tuesday, Friday: Total Body Burn; Wednesday: Fat Burning Cardio, and Hips, Buns, and Thighs; Saturday: Ab Sculpt; Sunday: Rest

Week 4: Monday, Thursday: Total Body Burn; Tuesday, Friday: Fat Burning Cardio and Ab Sculpt; Wednesday, Saturday: Fat Burning Cardio, and Hips, Buns, and Thighs; Sunday: Rest
If you want to keep going and do it for 60 days to get more results, repeat the schedule, using level two workouts the second month.
Hip Hop Abs vs Insanity
How Does Hip Hop Abs Compare to Insanity?
Insanity seems to be the more popular program – and is quite intense. However, that's not to say Hip Hop Abs isn't intense cardio in its own right. You have to burn fat if you want to be able to see the sexy abs you're trying to build.
How Does Hip Hop Abs Compare to Focus T25?
Focus T25 is pretty intense since you're aiming to get an hour's worth of results in just 25-minute workouts. It's better suited for people who are more comfortable with fitness, while Hip Hop Abs is okay for beginners.
What is the Ideal Fitness Level for Hip Hop Abs?
You can be a fitness beginner and still get a great deal on this workout. There are modifications for nearly every move, so you can get a good workout even if your joints can't handle the jumping.
How Much Time Do I Need for Hip Hop Abs Everyday?
Since there are some days you'll have to do two workouts back to back, you should plan for at least 30 minutes, if not an hour, to complete the day's routine.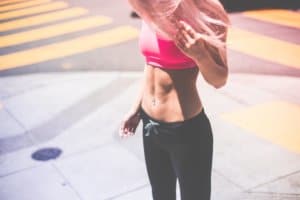 Results
What Hip Hop Abs Results Should I Expect?
The results you'll get will depend highly on the type of diet you're eating while you are on the program, and whether or not you're following the schedule as written, or doing your own thing. If you're working out and eating a nutritionally balanced diet while drinking plenty of water, you'll have better results than if you made no dietary changes or followed the program to your liking rather than the recommendations from Shaun T.
If you've got a beer belly, you shouldn't expect to have a six-pack at the end of 30 days. If you've only got a thin layer of fat over your abs, you may see them more sculpted at the end of the month.
You may or may not see weight loss on the scale – depending on how much fat you're able to replace with muscle. There's a common misconception that muscle weighs more than fat. This is not true – a pound of muscle weighs the same as a pound of fat. The difference is, a pound of muscle will take up less space in the body, which is why we have the illusion it weighs more. That's why it's possible to lose inches from all over your body without seeing a single change in the scale. You may even see a gain in inches on your thighs, but that's because you're gaining muscle there. If they aren't as jiggly as they were before you started the program, that's what's happening.
Regarding Hip Hop Abs, reviewer Dr. Anthony Dugarte says, "Additionally, there should be some form of general strengthening as well – regardless if you are trying to get in shape or training for a marathon. This particular program may not fulfill that need, but it has the potential to be a fun and effective means of working cardio into your routine."
Equipment
Do I Need Equipment to Complete Hip Hop Abs?
No, you do not need any special equipment. However, many reviewers recommended having a yoga mat or something else soft on the floor so you could more comfortably do the exercises that require the use of the floor. It's also a good idea to keep a water bottle and a sweat towel nearby. If you have them, you can use weighted gloves or small hand weights to add more difficulty to the program and maximize your results.
Cost
How Much Does Hip Hop Abs Cost?
If you order directly from Beachbody's website, you can get everything listed above, plus free Last Minute Abs and Last Minute Buns workouts, for $19.95 plus $7.99 shipping and handling. If you see the option to upgrade to express shipping for free, you can get your workout within three to five business days.
You can also order on Amazon and get the program for $22.99. About the same as paying for the program and the shipping fee. It is eligible for Prime, so if you are a member, you can get "free" two-day shipping. At least it should get the program to you faster than ordering directly from Beachbody. It includes all the freebies you'd get when you order from Beachbody, too.
Is There a Money-Back Guarantee?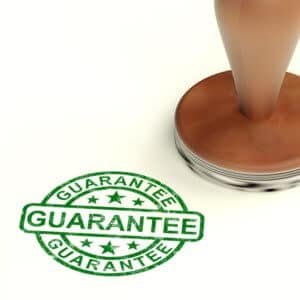 Hip Hop Abs comes with a 60-day money-back guarantee. If you are not satisfied, you can call customer service to request a return authorization number to get your money back. Your refund will not include the shipping and handling fees. You will need to return the main parts of the program but can keep the four gifts.
What Users Are Saying
What Users Are Saying
"My wife loves these workouts. She says Shaun T makes her laugh because he is a fun, somewhat eccentric guy, which makes the workouts enjoyable."
"This is not hard at all way to easy the only thing is they show you how to hold in your abs. Don't waste your money on this dvd."
"This product works! I used it as recommended and got a flatter stomach in a fun way!"
Bottom Line
The Bottom Line on Hip Hop Abs Workout
Are we already dancing away the pounds with the Hip Hop Abs workout? We like the idea of moving to music to lose weight, and the 60-day guarantee is nice, but we have some reservations. The music may not be as upbeat as some would like and the movements may get repetitious over time.
If you're ready to beat down those extra pounds, we suggest pairing an exercise program with a clinically tested supplement with some strong customer support.
Among the best products we've seen this year is one called Noom. We found it has four ingredients and all are clinically tested. We like the sheer number of positive reviews we found, and users report few, if any, side effects.
Plus, the makers of Noom are quite confident in the formula, so they're offering a free trial offer.
Learn More About Noom »