Home Chef Review

- 14 Things You Need to Know
Home Chef says their meals can make home cooking simple, so our researchers had to learn more about this company. What kinds of recipes can you expect from this brand? Are the recipes worth the money? What do scientific studies have to say about this kind of meal delivery service?
To answer these questions and more, our research team investigated everything you want to know about Home Chef. Make sure to check out the bottom line to read our final verdict on this meal delivery service!
Home Chef can be purchased through their Official Site.
Overview
What is Home Chef?
Home Chef is a company specializing in personalized meal kits that are delivered to your home. The company also provides oven-ready meals and recipe ideas.
Currently, Home Chef has the largest meal-kit menu of any meal prep delivery service currently available – or so they claim. To get a better idea of the potential benefits of this kind of meal planning, let's take a look at a few of the studies:
Home Chef Competitors
Company Bio
Who Started Home Chef?
Patrick Vihtelic started Home Chef in 2013, and Kroger bought Home Chef in 2018. Aside from the service, they also offer an affiliate program. You need a website and provide approved content to receive a commission.
Home Chef Customer Service
Home Chef has an entire website dedicated to customer service. Their customer support website includes multiple sections:
Data Security (if your credit card was compromised)
About Home Chef
Placing and Editing Orders
Recipes and Ingredients
Shipping and Delivery
Account Management
Gifts, Vouchers, and Credits
You can also call them at 872-225-2433 or submit a request via the form on their website.
Scroll below for one of the best products we've seen over the last year.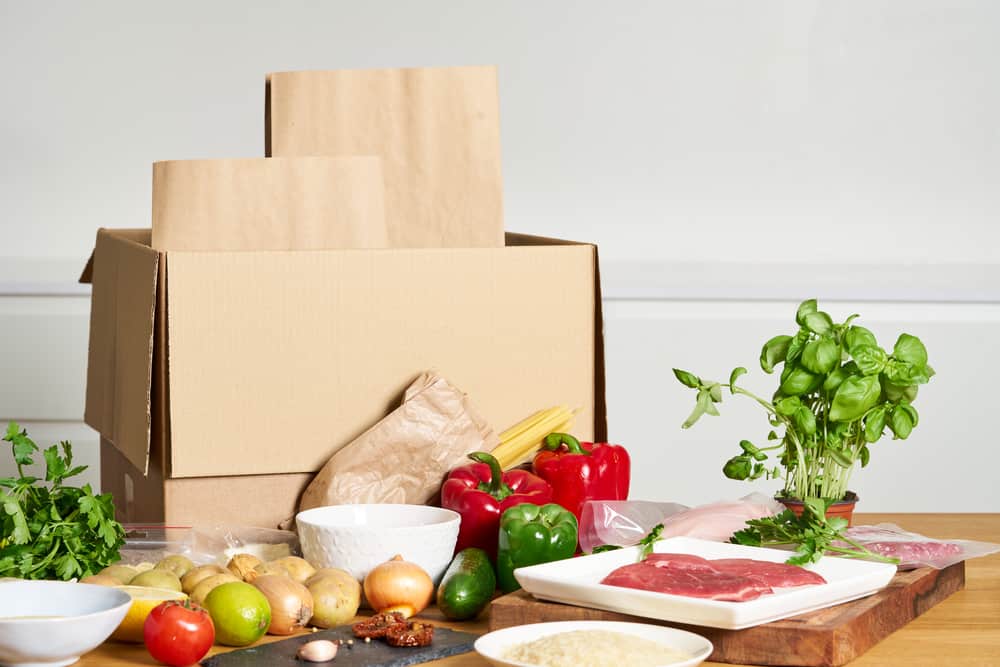 Claims
Home Chef Claims
The Home Chef meal delivery service boasts the largest meal-kit menu for meal delivery services. Home Chef also offers weekly deliveries and oven-ready meals, with meals starting at $6.99 per serving.
Plans
Home Chef Plans
Home Chef offers six different plans:
30 Minute Meal Kits
15 Minute Meal Kits
Oven Ready Meals
Grill Ready Meals
Culinary Collection
Entree Salads
Plan Details
Details on Home Chef Plans
Meal Kits
These meals take about 30 minutes to prepare, and they come with all the ingredients you need to make your meal. They're a great way to learn how to make new dishes without the hassle of going to the store and trying to figure out how much of each ingredient you need. If you're too busy to shop but have time to cook wholesome meals, this option is great for you.
15 Minute Meal Kits
These meals take about 15 minutes to prepare. They're perfect for busy families who want to eat healthfully but who don't have 30 minutes to cook at night.
Oven-Ready
These meals come in a tin that you can place directly in the oven. There's no prep work involved, but a healthy dinner is still served after cooking.
Grill-Ready
These meals come in a bag that's safe to place on the grill. Stick the bag on the grill for the amount of time the directions say, and you've got dinner on the table!
Culinary Collection
These kits are meant for special occasions, like an anniversary or birthday. Just a pick a meal from this menu when the occasion arises, and Home Chef will include it in your order for the week.
Entree Salads
Perfect for salad-lovers, these entree salads come packed with all the greens and protein you need.
Weight Loss
Home Chef and Weight Loss
So, what does the science say about Home Chef? Overall, cooking from home can be beneficial to health.
One study published in Nutrition & Dietetics found that cooking at home almost always leads to being healthier, regardless of how good you are at cooking. Another study published in the International Journal of Behavioral Nutrition and Physical Activity found that teaching children, teenagers, and adults how to cook at home relates to better overall health.
Research published in Preventative Medicine and Critical Reviews in Food Science and Nutrition noted the importance of dietary quality for healthy BMI levels.
However, research published in Nutrients found that certain populations may have less knowledge of cooking than others, which may make an option like Home Chef unattractive to some. It is important to note that greater cooking skills are also not associated with healthier dietary choices all of the time either, according to one study published in the International Journal of Behavioral Nutrition and Physical Activity.
When choosing to cook the meal, the intention or motive for the meal can be associated with weight loss too. One study published in Nutrients found that "dish choice motive" should be explored more in regards to its relation to weight gain.
Where To Buy
Home Chef Cost and Where to Buy
Home Chef starts at $6.99 per meal. Orders can be placed directly on the Home Chef website or at Kroger grocery stores. Home Chef is available in 98% of the United States.
How To Cancel
How to Cancel Home Chef
You don't have to call a customer service line to cancel your subscription. If you've decided Home Chef isn't right for you anymore, you can cancel directly on their website under the Account Information tab.
You can also choose to pause orders if you're going out of town or if you want to take a break without canceling your subscription.
Sample Home Chef Menu
When picking your menu for the week, you can filter the search results. Options include low-calorie or low-carb meals, meals that take less than 30 minutes to prepare and vegetarian options.
Low-calorie and low-carb meals include options like Salmon with Brown-Butter Tomato Relish, Chipotle BBQ chicken and Garlic Butter Pork Tenderloin Medallions with Asiago Brussel Sprouts and Carrots, the latter of which takes under 15 minutes to prep.
Some vegetarian options include Cucumber Feta Salad with Lemon Basil Dressing and Crispy Teriyaki Tofu Tacos.
Culinary Collection menu items include Balsamic-Bacon Jam Sirloin Steak and Crispy Fried Mahi-Mahi.
Recipes
Home Chef Recipes
In addition to the Home Chef meals menu, they also have a recipe page with multiple categories, where you can choose between different types of meat–or you can go with vegetarian or low-carb/low-calorie options.
Pros and Cons
Pros and Cons
Pros
Skip the grocery store. All ingredients are sent to you with the correct portions for your meal size.
Weekly deliveries
There are multiple options for varying diets.
It works for busy schedules.
Cons
$6.99 per meal gets expensive.
Not much diversity in what's offered for different diets.
Lawsuits
In June 2020, it was announced that there was a data breach from Home Chef. Top Class Actions is seeking those who may have been affected. Personal information such as addresses, order frequency, and the last 4 digits of credit card numbers were obtained in the hack.
In January 2021, the company settled a lawsuit that claimed they overcharged subscribers. The company does not admit to wrongdoing but will pay out $450,000 to litigants.
What Users Are Saying
What Users Are Saying
"Never had a problem or missing any items. Food is super good and easy to make! Worth it!"
"I used to love Home Chef but it has seemed to go downhill. We started missing ingredients more frequently and now haven't been getting our delivery on time. We had to throw out last week as it sat in transit unrefrigerated and food was spoiled. Here we are Wednesday and no order again. I feel I have no choice but to cancel."
"Love the meals, which my family raves over, however delivery has not been consistent. I understood what happens during the holidays, however its continued since then. When this occurs, many of the vegetables are ruined and cannot be used in the dish, which leaves me looking for alternative ones from my pantry. This makes me wonder how the dish would have tasted if the original vegetable had been used. It also makes it difficult to rate the meals when the spinach (just an example) was not usable due to the condition it was delivered in. Otherwise I love this service, which has help me during the lock down."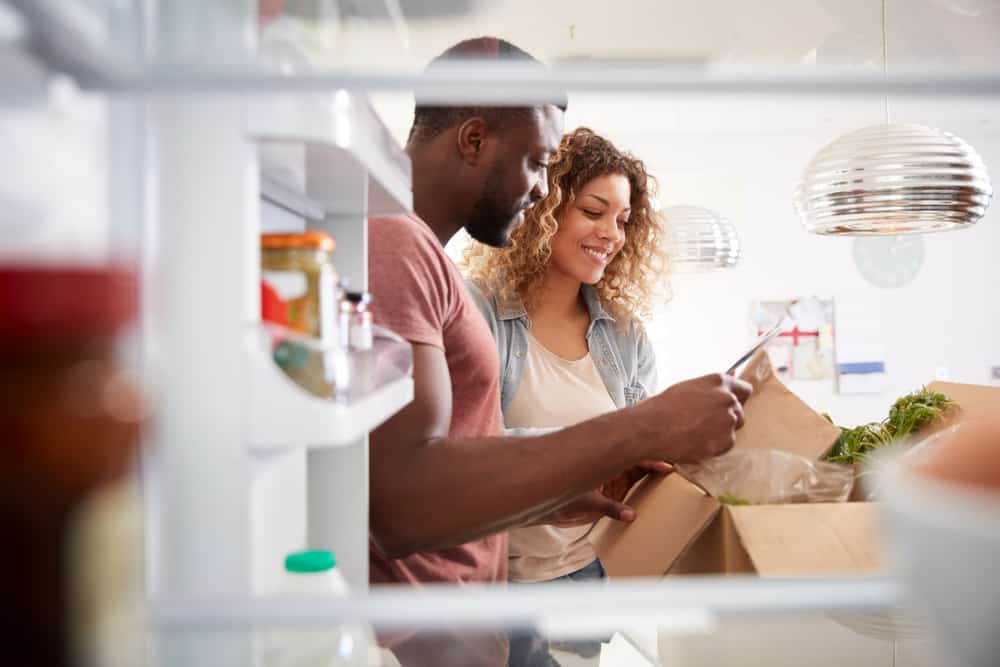 Bottom Line
Bottom Line on Home Chef Results
The Home Chef meals menu is a good option for people who want to cook at home but who don't want to go to the grocery store. With this meal delivery service, you have plenty of vegetarian, green, and low-carb/low-calorie options.
However, if your diet is paleo, vegan, dairy-free, etc., the meal kit delivery doesn't have that many options, so you'll have to look elsewhere. Plus, meals that cost $6.99 each will add up quickly (depending on what plan you choose), so while this service may be a is a great idea, budgeting it into weekly groceries might not be doable for everyone.
This is where a customizable program like Noom can help. We love this program in particular because their clinically-backed system is made to help users with their individual goals, so there's room for everyone.
Right now, all readers have access to a free trial offer of the Noom so you can try out their many interactive tools, like customized meal planning, 1:1 coaching, health tracking tools, and more.
Learn More About Noom »