HUM Nutrition Review

- 14 Things You Need to Know
HUM Nutrition – a forward-thinking beauty nutrition company that is readily available online. Using a combination of technological innovation and plant-sourced alchemy, the company has created personalized nutritional recommendations that are supported by qualified nutritionists to ensure that consumers can order and receive their trusted vitamins at home.
Extensive research has been conducted on this beauty nutrition company to investigate their claimed benefits, but make sure to reach the bottom line if you want to read our final verdict on this product!
HUM Nutrition can be purchased through their Official Site.
Overview
What is Hum Nutrition?
HUM Nutrition is a beauty nutrition company that formulates highly praised supplements that are ideal for beauty and wellness goals. The company uses top of the range nutritionists alongside the latest nutritional research aimed at creating prime supplementary products. Whether these dietary supplements benefit the skin and improve its functionality is something that research needs to rebut.
Healthy skin is an essential barrier that maintains the balance between your body's internal and external environment. However, many changes due to several facets such as environmental factors have many impediments that affect the skin's ability to maintain homeostasis.
For instance, to alleviate and delay issues that are associated with skin aging, the body requires numerous minerals and nutrients. Some studies suggest that dietary supplements contain fundamental ingredients that positively impact the functioning of the skin aimed at improving the appearance as well as the quality of the skin, but let's see what these studies really say:
Advances in Dermatology and Allergology: This study found that certain supplements, specifically ones high in vitamins, can help improve skin health.
Cureus: Research published in this journal notes there is a limited regulatory framework of dietary supplements for skin health and it is critical for experts and medical professionals to educate consumers about any potential risks. Risks related to the ingredients, dosages and the lack of regulatory oversight need to be addressed particularly the effectiveness of supplements.
British Journal of Dermatology: The results from this study found that ingesting nutritional supplements reduced early signs of skin damage as a result of ultraviolet exposure.
HUM Nutrition Competitors
Company Bio
Who Makes HUM Nutrition?
The company was founded by two individuals, who only say their names are Walter and Chris. The idea was created after Walter had personal struggles with his skin and acne breakouts that lasted for years and did not improve after trying out different prescription drugs and several topical products.
When the prescribed drugs and topical products would work temporarily, Walter felt that there was an important link between his skin and nutrition. However, he lacked the necessary research to make an educated conclusion because a majority of dermatologists did not have adequate training in the field of nutrition. As a result, he met with a nutritionist with advanced knowledge who was able to fix his skin problems permanently.
HUM Nutrition provides its consumers with nutritionists who can review their information to provide a free personal profile and customize products that are supported by science. The company has a wide range of personalized high-quality vitamins, minerals, and botanicals that are packed with micronutrients that help consumers with their health and beauty objectives.
Scroll below for one of the best products we've seen over the last year.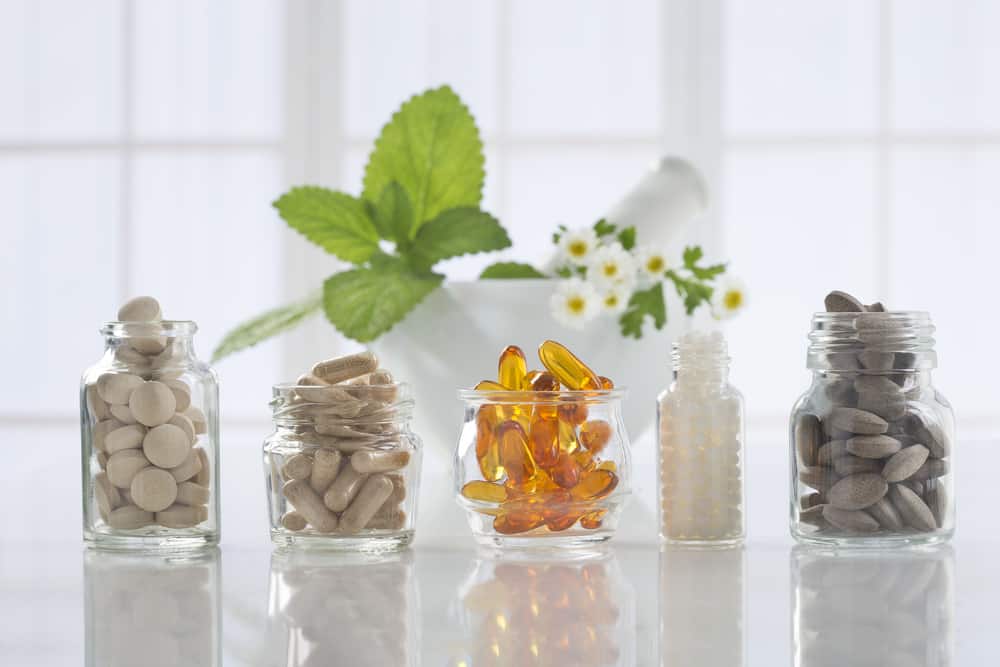 Customer Service
HUM Nutrition Customer Service
For Member Support, you can contact (888) 647-8880.
For business inquiries, you can email love@humnutrition.com or social@humnutrition.com. If you have wholesale inquiries, you should email wholesale@humnutrition.com.
Product Line
Products From The Makers of HUM Nutrition
Some of the products available from HUM Nutrition include:
Calm Sweet Calm
Skin Squad Pre+Probiotic
Daily Cleanse
Flatter Me
Collagen Pop
Private Party
Counter Cravings
Mighty Night
OMG! Omega The Great
Hair Sweet Hair
Glow Sweet Glow
Uber Energy
Red Carpet
Here Comes The Sun
Big Chill
Beauty zzZz
Skinny Bird
Moody Bird
Wing Man
Arctic Repair
Turn Back Time
Collagen Love
Gut Instinct
Ripped Booster
Runway Ready
Killer Nails
Pimp my Calcium
Base Control
Base Control – Iron Free
B12 Turbo
Raw Beauty
Raw Beauty – Vanilla & Berry
Air Patrol
Claims
HUM Nutrition Claims
The makers of these products claim that they are made at a high tech facility with the strictest quality standards to provide consumers with products that are Gluten and GMO-free.
They also claim that their products have a long term impact on beauty, health, and happiness because they are pure and potent and are sustainably sourced.
Ingredients
HUM Nutrition Ingredients
The makers have collaborated with highly qualified nutritionists and researchers to produce products with favorable nutrients. We have looked at one product named Collagen Pop from this company and examined the content of its ingredients.
The following are the ingredients found in Collagen Pop:
Premium Marine Collagen
Vitamin C Active Antioxidant
Citric Acid
Sorbitol
Natural Flavors
Sunflower Oil
Stevia
Beet Powder
Monk Fruit
Ingredient Details
Details on HUM Nutrition Ingredients
This forward-thinking company formulates supplements that contain a variety of beneficial ingredients. More research has been conducted on several ingredients found in one of their leading products Collagen Pop and how they can affect the skin's dermal matrix synthesis.
Premium Marine Collagen
This is collagen that has been extracted from various marine sources and it is known for its application in food, pharmaceuticals, and other industries.
Vitamin C Active Antioxidant
Vitamin C is widely used as a strong antioxidant that can treat and prevent changes that are associated with photoaging, according to research published in Frontiers in Psychology.
Citric Acid
According to one study published in Wound Medicine, citric acid improves sun-damaged skin by increasing viable epidermal thickness.
Sunflower Oil
This oil has anti-inflammatory and antioxidant effects on the skin. It also promotes wound healing and repairs the skin barrier, according to research published in the International Journal of Molecular Sciences.
Stevia
Studies have shown that dried Stevia rebaudiana leaves contain a significant amount of protein and are a natural source of antioxidants, according to Molecules.
Does It Work?
Does HUM Nutrition Work?
Products are formulated by experts in the nutrition industry that use sustainably farmed natural ingredients to produce high-quality supplements.
According to scientific research published in Skin Therapy Letter, supplements improve the overall health of the skin. There is also a high number of positive reviews that corroborate the functionality of these varied products.
Weight Loss
HUM Nutrition and Weight Loss
One study published in the International Journal of Sport Nutrition and Exercise Metabolism suggests that some foods and supplements along with a healthy lifestyle can aid weight loss and prevent weight gain. There is a range of products for a weight loss program available for purchase.
Side Effects
HUM Nutrition Side Effects
According to some research, more research is needed to regulate supplements use and to warn consumers of potential risks. Manufacturers need to provide more information about efficacy and safety.
Where To Buy
Cost and Where to Buy
You can purchase the products online through the official HUM Nutrition website or Sephora.
Depending on what products you choose to purchase, supplements will range from $20 – $45. On the official website, the company offers free shipping on orders over $50, as well as discounts for more bottles purchased at one time. If you want to take a quick $10 off, use their Refer A Friend program.
Pros and Cons
Pros and Cons
Pros
Improved skin health
Some of the ingredients in the supplements could aid in health
Cons
Multiple supplements may end up getting expensive
What Users Are Saying
What Users Are Saying
"It's NOT.. like other vitamins! It works better. – So, I was A little skeptical like everybody else. Although I thought I'd give it a try and it does work better than the ones you pay more for. If you do exercise and eat right and take these vitamins you will lose a lot of weight , it does what it says."
"I purchased 3 types of vitamins/probiotics and 1 collagen drink mix, choosing the subscription option. It said I could cancel anytime, and I didn't realize they make you pay back the "discount" you receive if you cancel without making at least 3 subscription purchases. I didn't feel better or worse by taking what I got, so I contacted them to cancel, and they informed me: "Since you are hoping to cancel before you have fulfilled all 3 orders, there will be a one-time cancellation fee of $43.42 to chargeback the 25% savings per order you received." The fact they offer that much discount tells me that the company can afford to sell these vitamins at the "discounted" price. If they are so confident in their products/that people would like them, it seems like they wouldn't have to have such restrictive policies. Now I'm skeptical if existing reviews are real. If I had known the full detail, I'm not sure if I would've gone through with the initial purchase. I should've read the fine print. I thought you should know before you make a purchase with their auto-ship program."
"Even though I encountered some problems regarding shippings and orders, all matters were solved perfectly with the customer service team. They also provided helpful advices based on my choice of supplements to help me avoid wasting meanwhile targeting to achieve my beauty and health goal. All you need to do is to ask and be welling to communicate."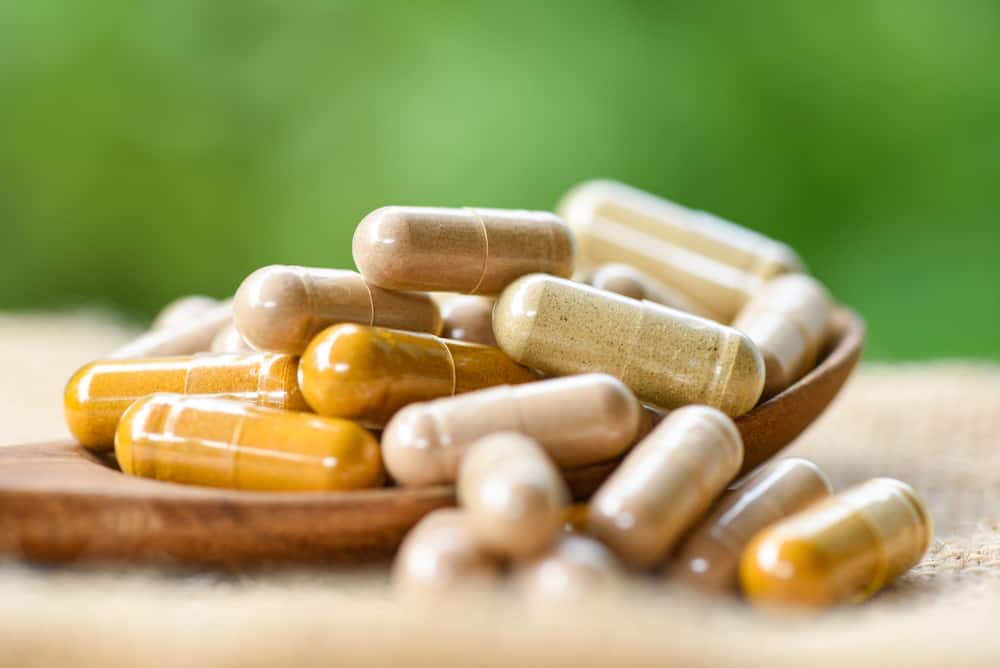 Bottom Line
Bottom Line on HUM Nutrition Results
The products from HUM Nutrition are backed by extensive research and are geared towards improving skin and wellness. Combined with a balanced diet, these supplements may help deliver intended results.
However, if you are looking to improve your overall health and even lose some weight, supplements shouldn't be your only solution. It can be incredibly helpful to have a clinically-backed weight-loss system in your corner like Noom.
This program is specifically designed to help users lose weight through personalized meals, 1:1 health coaching, food logging, daily goal setting, and even health tracking tools. If you are ready to try out this system for yourself, make sure to take advantage of the free trial offer from Noom.
Learn More About Noom »