Hydrow Review

- 14 Things You Need to Know
Hydrow Rower claims to be a new full-body workout machine that can be brought right into their living room. The machine claims to work up to 86% of the muscles while allowing users to experience an immersive workout experience. Is the Hydrow Rower really worth the money, or are there other, better workout options available?
To learn more about Hydrow Rower, our team researched the product's features, claims, price options, and workout capabilities. Make sure to keep reading to the bottom line if you want to learn more about this rowing machine!
Hydrow can be purchased through their Official Site.
Overview
What is Hydrow?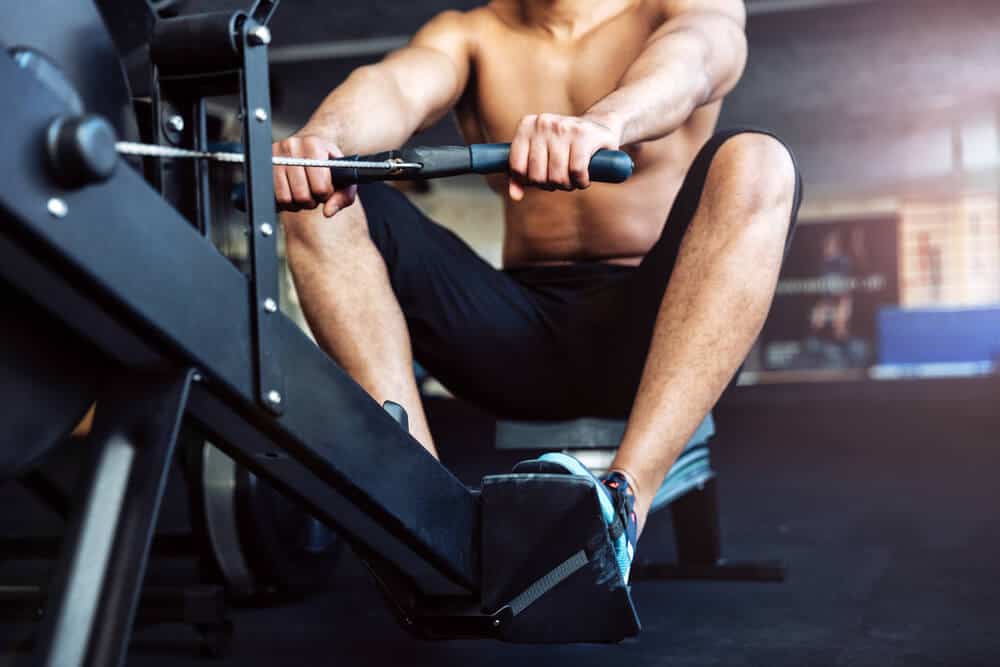 Hydrow is an indoor rowing machine with a 22 touch screen monitor, high-quality speakers, streaming workout classes, and digital resistance.
Classes are streamed live from the water, so your instructor might be rowing the Hudson River one day and the San Francisco Bay another. There are streaming workout classes for every ability, and the 22 touch screen monitor swivels, so you can use it for your other workouts. Much like Peloton, the Hydrow videos are only available through the company's subscription service.
What does the research say about rowing, fitness and weight loss?
Hydrow Competitors
How Did Hydrow Start?
The Hydrow Rower is manufactured by a company known as Hydrow, Inc. The company was founded by Bruce Smith, a man highly acquainted with rowing, as he is a former USA rowing national team coach. Smith wanted to create a product that delivers a convenient, efficient, and accessible workout that fosters human connection.
The company is based in Boston, Massachusetts, and has been in operation since 2017.
Hydrow Rower Customer Service
The company offers free shipping for every package purchased. After making the order, the shipment may take up to three weeks to reach the destination. The company's delivery partners CEVA or ATI will contact customers by email, phone, or text message to schedule their delivery date and time.
The Hydrow customer service department can be contacted through live chat on their official website.
Hydrow Rower Return Policy
Every purchase comes with a 30-day risk-free trial period. If customers aren't satisfied with the product, they can return it within 30 days and get a refund.
Scroll below for one of the best products we've seen over the last year.
Claims
Hydrow Claims
The makers of Hydrow are confident about how well this product functions. The company claims that the machine:
Uses two times more muscle compared to running or biking
Can burn up to 400 calories per session
Aid in unctional stretching and movement
Allows for unlimited user profiles
The Hydrow machine also claims that their rowing equipment engages up to 86% of the body. This means that users get a full-body workout that they normally wouldn't get from other pieces of workout equipment.
Rowing is also an example of low-impact workouts. By following the motions, users can strengthen their muscles without putting too much pressure on their joints, according to Knee. Rowing machines may also be able to improve cardio, strength, and endurance, according to the Journal of Human Kinetics and Annals of Rehabilitation Medicine.
Hydrow Rower Equipment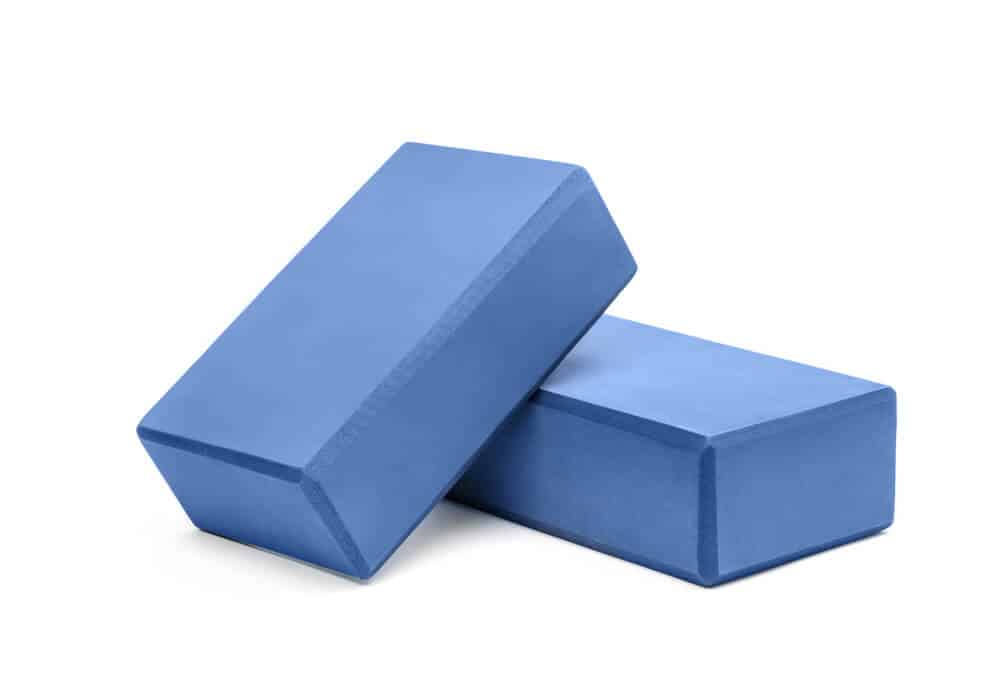 Hydrow Rower has three packages for their rower kits, including the Hydrow Rower by itself, the starter package, and the pro package.
The stand-alone Hydrow Power only includes the Hydrow. The other two packages come with extra accessories.
The Hydrow Rower Starter Package includes:
The Hydrow
Under Machine Mat
Polar OH1 Heart Rate Monitor
Jaybird Vista Wireless Headphones
The Hydrow Rower Pro Package claims it contains the best gear for rowing sessions. This package includes:
The Hydrow
Under Machine Mat
Polar OH1 Heart Rate Monitor
Jaybird Vista Wireless Headphones
Two Yoga Blocks
Performance Foam Roller
Seven Multi-Resistance Bands
Workout Mat
Hydrow Rower Dimensions and Installation
The rower measures 86″L x 25″W x 47″H. If customers are low on space, they can buy the Hydrow upright storage kit for $70 to store the machine when it's not in use.
The machine is designed for comfort with a conveniently built seat cushion and handle for a reduced stress grip. The footbed is adjustable, and its strong frame is made of aluminum and steel and can accommodate users weighing up to 375 pounds.
The Hydrow Rower review features a 22-inch touchscreen monitor with a high-definition 1920 x 1080 resolution. The screen is positioned on the machine so conveniently that users can see the workouts while being seated and follow along. The machine is Bluetooth and Wi-fi enabled to help users access their rowing classes, connect the machine to their heart rate monitor, help individuals listen to audio, and connect the machine to wireless headphones.
The Hydrow delivery team doesn't install the machine for customers. Instead, they will install the machine by themselves. Upon delivery, the team will place the rower outside the entrance of the home or any other safe place.
Benefits and Results
Does Hydrow Work?
Hydrow sounds excellent in theory, but does it work? Since the makers didn't provide any scientific evidence to support their claims, our research team had to investigate.
According to PLOS One, rowers commonly experience back, knee, shoulder, and tendon injuries. These injuries are usually mild, but do the health benefits of rowing outweigh the risks?
Another study published in the Journal of Human Kinetics concluded that rowing ranks first in aerobic and anaerobic exercise compared to skiing, running, stationary biking, and walking. A third study, published in the Journal of Human Kinetics, suggests that rowing is a useful exercise for disabled athletes. The study found that rowers get adequate training without increasing inflammation.
There are obvious benefits to rowing for exercise. If Hydrow can replicate an outdoor rowing experience at home, it could be a game-changer in the fitness world.
Details on Hydrow and Weight Loss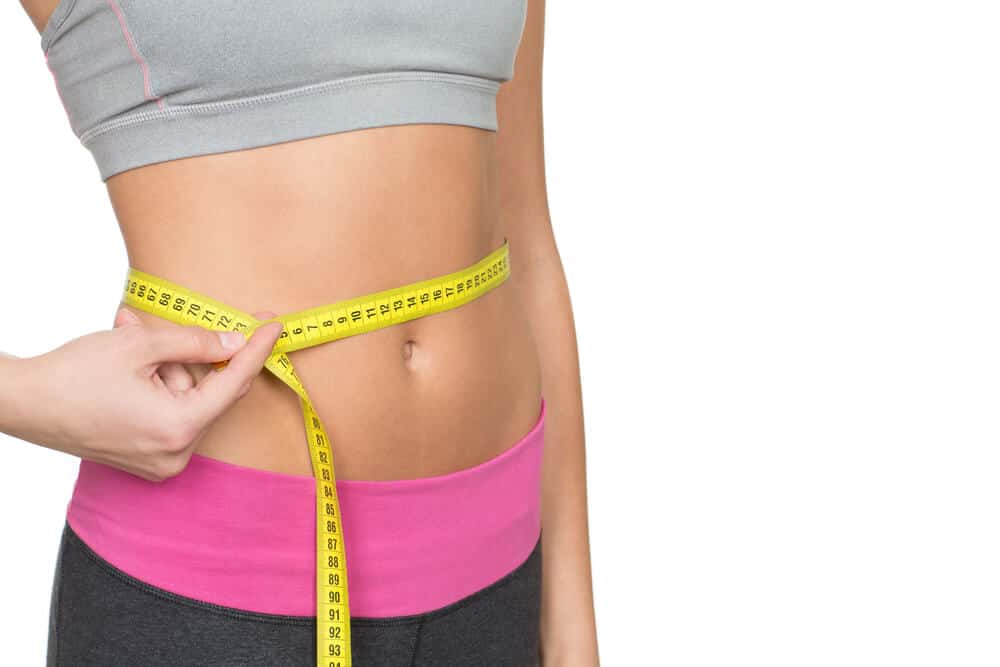 Our research team was impressed with Hydrow, but does it work when it comes to weight loss?
According to the European Journal of Applied Physiology and Occupational Physiology, you will burn fewer calories rowing than you would run. Still, you will engage more muscles without the wear and tear on your joints. Medicine and Science in Sports and Exercise agrees that rowing machines are among the most underrated fitness machines on the market.
A study, published in the Annals of Rehabilitation Medicine, proves that regular rowing results in a decrease in body composition. The study showed that rowing dramatically reduced body composition in overweight, visually impaired participants or have scoliosis.
A study by Current Gastroenterology Reports shows that short bursts of high-intensity training can lead to weight loss, though the studies surrounding this area are limited. Additionally, individuals need to have a caloric restriction in their diet to experience these benefits.Another research by Current Sports Medicine Reports shows that resistance training can improve cardiovascular health by decreasing cholesterol and triglycerides and reducing resting blood pressure.
Finally, the Journal of Sports Medicine and Physical Fitness shows that aerobic plus resistance training with an interdisciplinary weight loss program can reduce body fat, improve muscle strength, and increase peak torque.
While we can't give a full review of a product we can't try ourselves, it's worth noting Lipids in Health and Disease found that adults are more likely to work out if they can exercise at home.
Any physical activity is better than living a sedentary lifestyle. If you're looking for a low-impact workout that requires a high energy output, indoor rowing could work for you.
How to Use Hydrow
There are four ways to use Hydrow.
Live Rowing
Rowing instructors broadcast live from the water, pushing you to your limits. Every rowing instructor is unique. They'll choose their music playlist, workout style, and location. There's also a real-time leader-board to see how you stack up against rowers from around the world.
Rowing On Demand
Rowing On Demand allows you to workout to pre-recorded sessions.
Whole Body Workouts
The system allows you to do yoga, stretching, resistance training, and functional movement exercises.
Relaxing River Rows
Row from the comfort of your home. You'll enjoy serene water views and the sounds of nature as you row at your own pace.
Rowing workouts can be intense. You must consult a doctor before you start any new exercise program. Stretching before a rowing workout can reduce the likelihood of injury.
Side Effects
Potential Hydrow Side Effects
The only side effects are delayed onset muscle soreness and regret over the cost. According to the Journal of Physiology, stiff or aching muscles are normal anytime you start a new exercise program. When you work out harder than you're used to, you cause microscopic damage to your muscles.
If you experience muscle soreness, Sports Medicine suggests you:
Take ibuprofen and/or acetaminophen
Ice the area immediately
Take a hot shower
Rest
Massage the area
What Users Are Saying
Cost and Where to Buy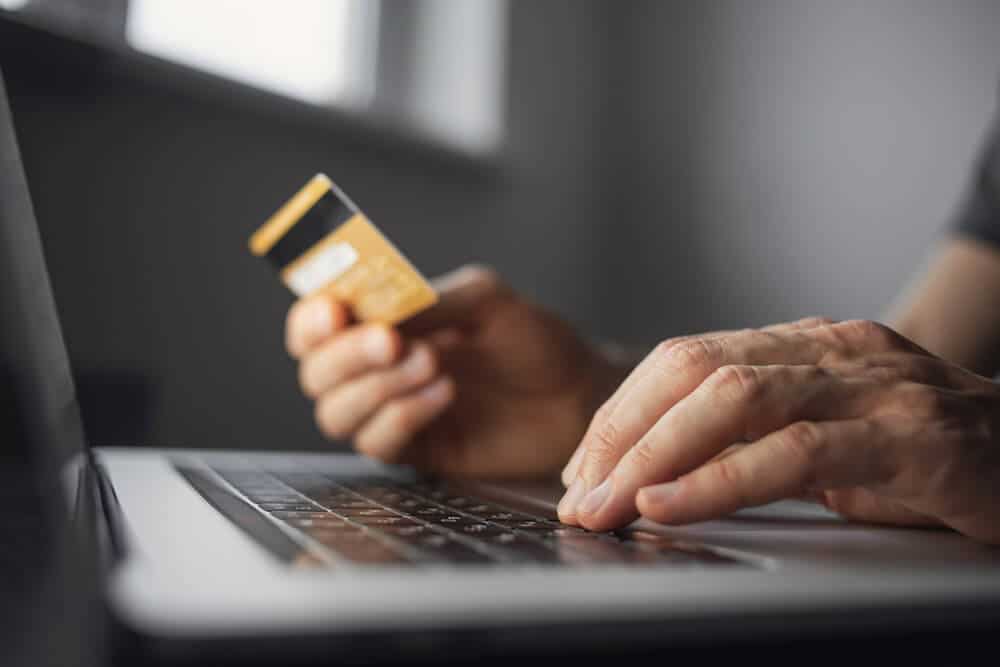 The Hydrow rowing machine can be purchased directly from the company's official website. Hydrow, Inc offers three different packages.
The basic Hydrow package is $2,245 for the rower by itself. The starter package is $2,520, with the option of paying through monthly installments of $64. The Hydrow Rower Pro package goes $2,705 with the option of paying through monthly installments of $69.
Hydro Inc also often offers customers a Hydrow Rower discount code to reduce the price of the machine. For example, Hydro Inc once had a summer sale that offered a $300 discount for the purchase of the rower.
The Hydrow connected rower comes with a subscription of $38 per month. Customers can also opt to pay $456 for a whole year's subscription. With the subscription, individuals get:
Multiple user profiles
Hydrow athlete live workout sessions
Library of on-demand classes
Access to a community of fellow rowers
Database of workout history and fitness progress
Personal progress incentives such as Hydrow merchandise.
Bottom Line
How to Cancel Hydrow Rower
After some months, if customers feel like the subscription isn't for them, they can cancel the subscription and still use the Hydrow Rower for their workout needs. However, they will only be able to use the just row mode.
Pros and Cons
Pros
The machine comes with various live and on-demand workout classes in the library.
The classes come with numerous engaging coaches.
The machine simulates water rowing—a low-impact exercise that builds muscle strength.
Cons
The machine is expensive.
The machine can take up a lot of space.
The monthly subscription is not included in the initial cost.
What Users Are Saying
"Love love love Hydrow. I've never looked so forward to working out everyday. The machine and the crew are awesome. Michelle and Dani are my faves so far. They're very positive, upbeat, motivational and just relatable. Thanks and keep up the great work!"
"Wow we're terribly disappointed with the quality of the product (which doesn't work) and their customer service! We've waited 6 weeks to receive the machine and their only answer is wait another week for a replacement monitor which may or may not fix the problem. The heart rate monitor also has issues and instead of sending us a new one they had us contact Polar directly for service. Hydrow has a lot of work to do in order to become the peloton of the rowing world! Here's a few suggestions – get a better reseller than Best Buy (which we quickly decided not to work with), ship your product quicker & above all make sure it works! When you buy the best – you expect this best and this simply isn't it – not by a long shot! Now all we have to do is re-package this 200 pound paperweight and send the whole thing back! In this case you won't get what you paid for!"
"I've only used the Hydrow for a week but so far so good. The hardest part of setting up was moving the box and the heavy main unit around our cramped city apartment (we're two relatively fit 40 something year old men). But once we got that figured out assembling the machine was very easy. The machine is beautiful, quiet to use (compared to a fan-based ERG), and comfortable. The videos are nicely produced, and I'm enjoying exploring the different exercise styles offered."
Bottom Line on Hydrow
It isn't easy to do an in-depth review of a product when only a prototype is available. Is Hydrow a scam? Our research team doesn't think it is. If you are a crew team member, and you can afford to buy this rowing machine, you'll probably see some great results.
There are obvious benefits to doing a complete workout at home, but losing weight is still a difficult journey. If you want to optimize your fat-burning potential, you need a diet supplement that works. With so many products on the market, how do you know which supplements are safe and effective? We recommend only using clinically tested weight-loss programs that can be personalized to your needs.
One weight-loss system we've seen great results with is Noom. We love that the program has personalized food plans, 1:1 health coaching, interactive support groups, and more.
We love Noom because it works fast. Users report seeing results in as little as 14 days, so they decided to offer a free trial offer.
Learn More About Noom »