Hydroxycut Hardcore Review

- 15 Things You Need to Know
Hydroxycut Hardcore is a weight loss supplement that targets fat deposits by working as a stimulant. The company offers several vital ingredients like caffeine and green coffee extract, but are they safe? Our research suggests that these components might overwhelm those sensitive to stimulant-like ingredients.
When our crew dug deeper, they found links between Hydroxycut Hardcore and several side effects like elevated heart rate. We weighed all the pros and cons of this fat burner, including the stimulant-heavy ingredient list, to determine if it is safe enough to consume.
Hydroxycut Hardcore can be purchased through their Official Site.
Hydroxycut Hardcore Video Review
Overview
What is Hydroxycut Hardcore?
Hydroxycut Hardcore, known as a weight-loss supplement, is manufactured by Iovate Health Sciences in Ontario. Hydroxycut Hardcore functions as a central system stimulant associated with suppressants that help metabolize fat expeditiously within the human body. The product -Hydroxycut Hardcore is explicitly developed for bodybuilders and weightlifters.
The United States Food and Drug Administration cautioned users about the products in 2009 following alleged reports of fatal effects. Still, Hydroxycut Hardcore, having undergone a series of product modifications in advanced medical research, has reduced some of the negativity that resulted in the recall.
Consequently, the product has returned to the market, and from the Hydroxycut Hardcore elite reviews, most customers have continuously attested to the positive and efficient results. The questions is – does the research back any of these claims?
Products Similar to Hydroxycut Hardcore
Ingredients
Hydroxycut Hardcore Ingredients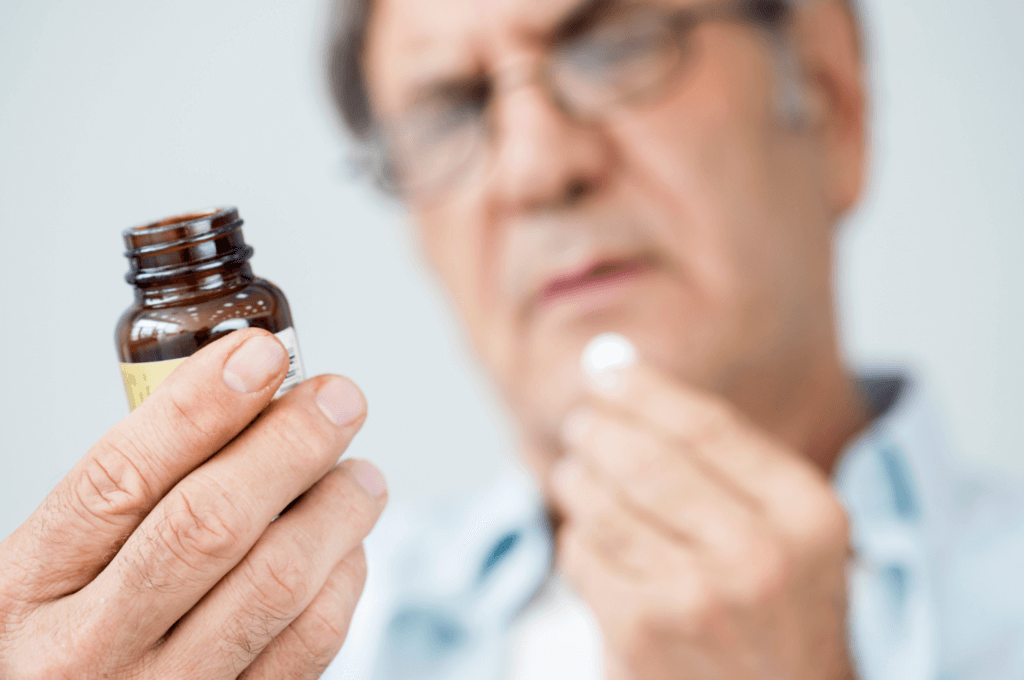 Hydroxycut Hardcore is made of several ingredients that are combined to form a potent weight loss product.
Some of the ingredients for Hydroxycut Hardcore are listed below:
Caffeine
L-theanine
Cayenne pepper
Green coffee extract
Yohimbe extract
L-methionine
L-leucine
Trans-Ferulic acid
These ingredients, recognized for the high quality of medical benefits they possess, are mostly natural and safe.  However, some ingredients do not have a natural origin and could cause side effects.
The proportion and the combination of these ingredients vary with the product types. For instance, the amount and the proportion of the mixture for the various ingredients for Hydroxycut Hardcore Elite powder are quite different from the Hydroxycut Hardcore Elite pill ingredients. This variation may cause different results, according to information pulled from PubChem.
Scroll below for one of the best products we've seen over the last year.
Details About Ingredients
Details on Hydroxycut Hardcore Ingredients
Caffeine
Caffeine is a minor stimulant, and as such, is the most commonly used psychoactive substance in the world. It can be used for weight maintenance, with consumers shown to have reduced fat mass and waist circumference, according to Obesity Research. And it is linked with a lower risk of developing blood sugar issues, says a study published in The Americal Journal of Clinical Nutrition.
L-Theanine
L-theanine is a compound of tea. Theanine is an amino acid – a building block of proteins and generally great for health. L-theanine causes the tea to make people less jittery than coffee, even when it has at least the same amount of caffeine.
Cayenne Pepper
Cayenne pepper contains capsaicin, the compound that makes food spicy. Though plants produce this irritant to deter mammals from eating them, humans long ago concluded that the pain sensations capsaicin can cause aren't harmful, making spiciness harmless fun, and started cultivating hotter and hotter peppers and experimenting with their uses. One such effect is that it increases fat oxidization and thermogenesis because it increases energy expenditure, based on information published in PLOS One.
Inositol
Previously classified as a B-class vitamin, inositol supports good fat breakdown in lipid metabolization. It also helps the brain and mood.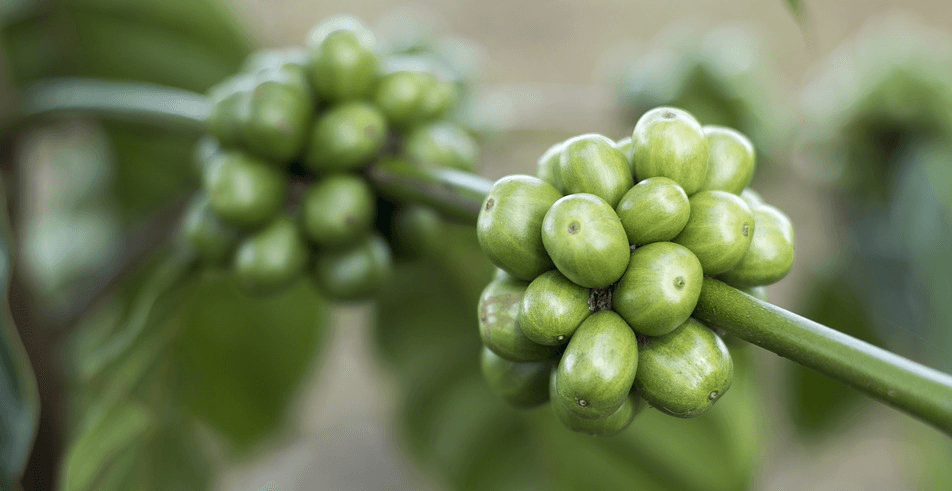 Green Coffee Extract
Green coffee extract, extracted from unroasted coffee beans, contains Chlorogenic Acid and caffeine, which human studies show reduces the absorption of carbohydrates from the digestive tract, making taking it as a supplement somewhat like eating a diet slightly lower in carbohydrates, says Medical News Today.
Yohimbe Extract
This bark extract blocks receptors that inhibit fat loss. Yohimbe comes from an evergreen tree native to West Africa and Asia. It is an alkaloid – an active chemical.
L-Tyrosine
Found in avocados, L-tyrosine is an amino acid that suppresses appetite and assists with weight loss.
L-Methionine
L-methionine is an amino acid that is essential to the body that is found mostly in meat. It has been shown to increase the oxidization of fat and is good for the bones. The body produces this amino acid on its own, based on information in the journal Nutrients.
L-Leucine
L-leucine is a protein that discourages the wasting of lean tissue in the body, cushioning against adverse effects of poor diet. Studies find that it supports glucose homeostasis, which helps regulate food intake and improves energy levels.
Trans-Ferulic acid
Trans-ferulic acid has been shown in studies to prevent weight gain that would otherwise be caused by high-fat diets, as per the Brazilian Journal of Medical and Biological Research. It's also being studied in its ability to stop the migration of certain harmful cells around the body, according to the journal Chinese Medicine.
Hydroxycut NextGen
Hydroxycut Next-Gen
In twenty years, Hydroxycut's identity has become well-established. Today, Hydroxycut Next Gen Evolution has been revamped. Twenty years since its production, this new version of the product tends to possess a reasonable amount of distinctive ingredients, yet it is a unique mixture. This mixture has stimulating capabilities.
It conjointly contains raw ingredient solutions that can help significantly in the weight loss process.  Regular consumption of the Hydroxycut, NextGen product, can provide awesome results. The results can vary between 37 lbs to 95 lbs of weight loss in a little as two months. Of course, it is still important to incorporate a balanced diet.
Directions
How To Use Hydroxycut Hardcore Next-Gen
It is important that the individual using the product reads all labels and takes the directed amount. This product has specific guidelines for how much you should consume, so it is vital to know your correct dosage. Individuals have different tolerances to the product.
Users should consume the supplement thirty minutes to an hour before the two most important daily meals: morning and afternoon meals. Don't exceed four capsules in 24 hours. You need to make sure that you are consuming a sufficient amount of water daily. Avoid taking the capsules within 5 hours of each other, as this could be dangerous.
You can combine Hydroxycut with a balanced diet and personal training for about 60 days for improved results. Additionally, don't use the product for longer than eight weeks.
Precautions
Precautions Regarding Hydroxycut Hardcore Next-Gen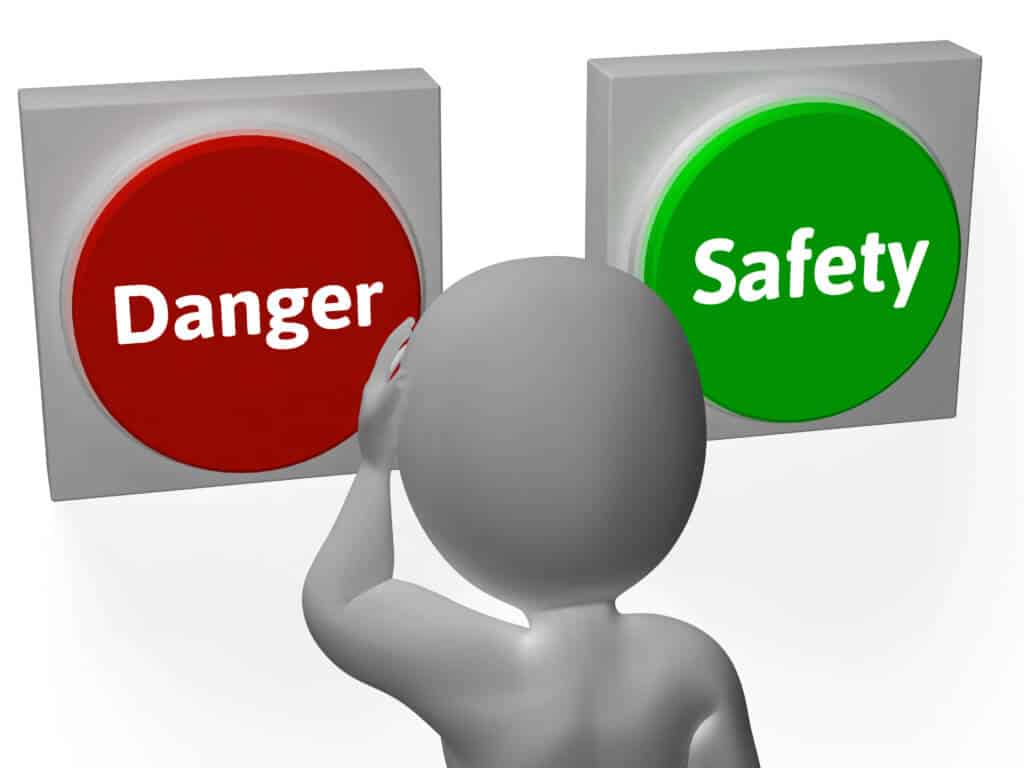 The Hydroxycut Hardcore Next Gen is not supposed to be used by persons under the age of eighteen. Don't use if pregnant or when breastfeeding. Be sure to stop usage and call a medical professional if you experience unusual symptoms. Discontinue usage of the product for some time before any scheduled surgeries. It is advisable to seek advice from a medical professional before beginning Hydroxycut if you have any pre-existing medical issues.
The Hydroxycut Hardcore, NextGen product, must not be taken by individuals with trouble sleeping. The Hydroxycut Hardcore Next Gen is composed of the maximum amount of alkaloid, which is three servings. Alkaloid sensitive people might experience the following symptoms, impatience, uneasiness, shivers, pains, increased pulse, or trouble sleeping. Don't mix with different sources of alkaloids or stimulants. Don't exceed the suggested serving as poor product usage will not give the desired results; use only as directed.
Hydroxycut Hardcore Elite
Hydroxycut Hardcore Elite
The Hydroxycut Hardcore Elite is one of the prominent products of the Hydroxycut Hardcore supplements. It has become a widely accepted product for numerous users all over the world. The Hydroxycut Hardcore Elite product comes in four unique packages which have been scientifically modified and well researched to give users their desired results. The four different packages of the Hydroxycut Hardcore Elite are listed and discussed below:
Super Thermogenesis: As one of the packages of the Hydroxycut Hardcore Elite, this potent supplement is easily accessible in both capsule and powder form. This package has a specific core weight loss driver backed by human analysis. This formula does not contain a proprietary mix but delivers a supplement with a dramatic intensity that amps up users
Extreme Energy: This effective thermo-sequence driver helps boost energy levels; one dose of this package provides an excellent result.
Enhanced Focus: Supports magnified focus with its key thermo sequence drive.
Powerful Weight Loss: Designed with a critical weight-management ingredient that is effective and scientifically backed by two studies. Results can be seen within two weeks if incorporated with a balanced diet and exercise.
Directions For Elite
How To Use Hydroxycut Hardcore Elite
When planning to use the Hydroxycut Hardcore Elite supplement, users must get familiar and monitor his/her body's response and tolerance to the supplement before increasing the dosage. With a powerful thermo-sequence, it should be taken once daily, beginning with just one capsule per day for two days, then progress to two capsules per day, eventually ending with two capsules before breakfast and lunch.
Use Hydroxycut Hardcore Elite 30 minutes to an hour before breakfast and lunch. Do not take more than four capsules in 24 hours. Be sure to drink plenty of water throughout the day. Space out your usages with 5 hours between each dosage. The Hydroxycut Elite should be used for sixty days, combined with diet and training. Please don't use it for over eight weeks and follow the instructions on the product.
The Hydroxycut Hardcore Elite in Powder Form – While customers must know his/her body tolerance, the Hydroxycut Hardcore Elite powder is expected to be taken once daily, mixing one scoop of powder mixed with water. Customers who use the powder format of Hydroxycut Hardcore Elite are also encouraged to stay away from snacks and drink no less than ten glasses of water daily. Read the entire product label and instructions for use before starting the regime.
Users should consume one scoop for weight loss, mixed with water approximately thirty minutes to an hour before breakfast or lunch.  The product should be used for sixty days in conjunction with a healthy balanced diet and regular exercise for the best results.
For pre-workout energy and thermogenesis, take one scoop, mixed with water before your workout, daily.  For Days 1 & 2, take only one scoop once daily.  For Day 3 & beyond, take one scoop twice daily.
Hydroxycut now has an app available. On this app, you can find recipe ideas, meal plans, and track your supplement usage. With the app, you can get notifications for when you are supposed to consume Hydroxycut Hardcore.
Cautions for Hardcore Elite
Cautions on Hydroxycut Hardcore Elite
While the product – Hydroxycut Hardcore Elite, is not suitable for those under the age of eighteen. The product user should discontinue use and consult a medical expert or practitioner if they experience unusual symptoms. Discontinue use for some time before any planned surgery. Consult a medical doctor before beginning any diet or exercise program, don't exceed the suggested serving. Improper use of this product won't give the best results. Use solely as directed, and don't use it if the packaging has been tampered with. Please store in a cool, dry place of 60 to 80 F and ensure that it is stored away from children.
Side Effects
Hydroxycut Hardcore Side Effects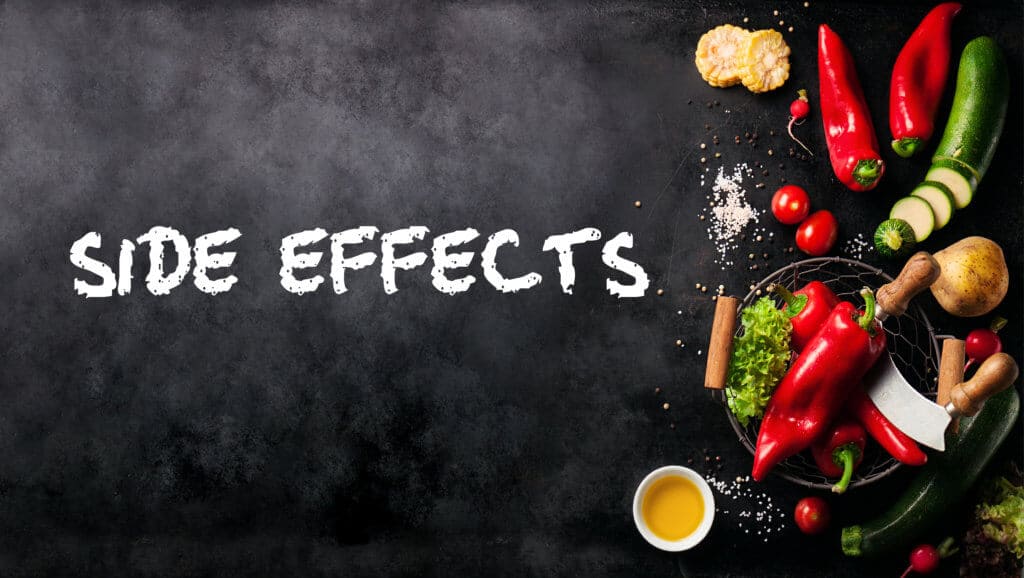 Despite the effectiveness of this amazing weight loss product, there are some common side effects associated with the use of this product, as stated below:
Increased heartbeat
Vital system stimulants like alkaloid and Yohimbe, two of Hydroxycut Hardcore elements, might cause the user's pulse to increase.
Influence on the nervous system
A quantity of alkaloids in this product enhances weight loss. It is equivalent to getting three cups, around one hundred mg of alkaloid for each glass. Consequently, users of the Hydroxycut Hardcore might experience some effects like pains, uneasiness, calmness, or sleeping issues. This has been supported by an analysis that indicated that top doses of alkaloid, two hundred mg or greater, might manufacture adverse effects that embrace magnified nervousness and uneasiness. If you are sensitive to caffeine stimulants, you should stay away from this product.
Lawsuits
Lawsuits
According to the law offices of Morgan & Morgan, a variety of Hydroxycut products, including Hydroxycut Hardcore Liquid Tablets and Hydroxycut Hardcore Ready-to-Drink, were recalled by the FDA due to their potential for liver problems.
Iovate Health Services Sciences USA Inc., the Hydroxycut line company, was sued in 2012 for mislabeling and false advertising. Hydroxycut Hardcore, Hydroxycut Hardcore Pro Series Ignition Stix, Hydroxycut Hardcore Elite, Hydroxycut Hardcore Elite Sport, and Hydroxycut Hardcore Elite Non-Stimulant were among the products listed in the lawsuit, according to Top Class Actions.
Claims
Hydroxycut Hardcore Claims
Hydroxycut Hardcore has gradually become a significant household name in the dietary supplement and weight loss industry. They constantly promote the effectiveness of their products, which is a common practice.  Hydroxycut Hardcore is not an exception to this practice. Consequently, it has made bold claims that the supplements it produces are the very best weight loss supplements and bodybuilding pills that anyone could use today.
Hydroxycut Hardcore reviews, it shows that the results are more on the positive than negative. Many users attested to the effectiveness of the Hydroxycut Hardcore product. Some users were not using the product for its intention.  Several reviews on Hydroxycut Hardcore have often questioned the efficacy and safety of the product.
While many people attest and applaud the sincerity and effectiveness of Hydroxycut Hardcore, some believe that the product has its shortcomings. Some of the negative Hydroxycut reviews targeted the fact that the product was previously taken off the market.
The product returned to the market after further scientific research, and the product was reformulated with improvements. The company rebranded the product by releasing many varieties, the Hydroxycut Hardcore Elite, the Hydroxycut Hardcore Next Gen, and some other Hydroxycut Hardcore pills.
Though many have consistently questioned the scientific backing of Hydroxycut Hardcore, this has, however, not deterred the sale and relevance of the product in any form. A more significant percentage of users have consciously applauded the effectiveness and positive results from the products.
Does It Work?
Does Hydroxycut Hardcore Work?
This is probably the first question that anyone wants to ask, especially if you happen to come across the reviews on the Hydroxycut products. Does Hydroxycut Hardcore work? Of course, the manufacturers claim that Hydroxycut Hardcore is one of the very best products on the market for increased metabolism and weight loss. Consequently, from the Hydroxycut Hardcore Next Gen reviews, it is clear that the modifications to the product have significantly enhanced its effectiveness and quality. Several positive testimonials have also attested to Hydroxycut Hardcore's elite results.
What Users Are Saying
What Users Are Saying
"It works! Simple as that. – It is what it says it is, HARDCORE AS HELL, Great product! I had taken other similar supplements in the past so when I took two pills on my first day, I already knew what to expect. If you're afraid and not sure if you should take these then I recommend starting with other less intense hydroxycut. Don't say I didn't warn you."
"I only took one pill and this product made me feel nauseous, dizzy and gave me a headache. I took it for two days and I was miserable the whole two days. Even trying to workout and burn energy didn't help. I would not recommend this product!"
"I liked the energy they gave me, but also feel they can be a dangerous product."
Bottom Line
The Bottom Line on Hydroxycut Hardcore
Hardcore weight-loss in a bottle? Where do we sign-up for Hydroxycut Hardcore? What's promising is the formula. The company offers key ingredients, caffeine, green coffee extract, and amino acids. All research and shown to promote weight-loss. We also like that there's strong brand recognition, solid science backing the formula, and positive reviews showing it works.
If the time's come to wipe out that extra weight, there's a weight-loss system backed by research and supported by positive customer reviews.
Among the best weight-loss programs we've seen this year is one called Noom. The program offers everything you need to shed those extra pounds, including personalized meal plans, support groups, and human coaching. Customers also tell us they see great results, which is a great sign.
Plus, it's with confidence that the makers of Noom offer a free trial offer.
Learn More About Noom »