Hydroxycut LeanX Review

- 18 Things You Need to Know
Hydroxycut LeanX is one of the newest supplements offered by MuscleTech. It's a non-stimulant formula offering promising results. Our research team loves learning about Hydoxycut products, so we payed close attention to the benefits of the ingredients, potential side effects and research offering support. Then, we gathered the details to give you the facts.
Hydroxycut LeanX can be purchased through their Official Site.
Hydroxycut LeanX Readers:
Click here
to find out why we're giving away samples of our product, Burn TS.
Overview
What is Hydroxycut LeanX?
Hydroxycut Lean X Next Gen is a scientifically-studied dietary supplement made by MuscleTech that provides weight management support.
It's no secret that shedding excess pounds of fat can be challenging, especially without a little help.
This non-stimulant formula aims to reduce appetite, promote energy metabolism and target stored fat cells.
It contains both a weight loss plus complex and non-stimulant support matrix to help with your fat loss and weight management efforts.
This diet product is especially for those who want to avoid stimulants.
Products Similar to Hydroxycut LeanX
How Did Hydroxycut Lean X Start?
MuscleTech released Hydroxycut Lean X non-stimulant formula for 2018, and it is part of their Performance Series.
It is one of several weight-loss products from this brand, and uses C. Canephora Robusta Extract (green coffee bean) – the signature ingredient Hydroxycut is known for.
This plant extract is supported by some clinical studies and has been shown to produce solid weight-loss results.
A key aspect of Hydroxycut LeanX is that it contains no harsh stimulants.
Some dieters try to avoid stimulant-based supplements because they can lead to unwanted side effects like jitters.
Hydroxycut wanted to offer a product that delivers real weight-loss benefits but without ingredients such as guarana, caffeine, yerba mate, kola nut or synephrine.
About MuscleTech
MuscleTech is the brand behind Hydroxycut LeanX.
Iovate Health Sciences, founded in 1995, is the company behind MuscleTech.
Aside from MuscleTech, the brands owned by the company include:
SixStar Pro Nutrition
Epiq
Mission1
Purely Inspired
Xenadrine
Strong Girl
True Grit
Fuel:One
Nature's Food
It's impressive that Iovate Health Sciences has an A-rating from the Better Business Bureau.
You can contact the corporate headquarters here:
Iovate Health Sciences
381 North Service Road West
Oakville, ON, L6M 0H4
Canada
Phone: 1-888-334-4448
Email: info@iovate.com
Scroll below for one of the best products we've seen over the last year.
Claims
Hydroxycut LeanX Claims
Hydroxycut Lean X claims to help you lose weight and improve lean body composition; without any negative side effects.
It also claims to double your weight loss results.
There is an 8-week clinical study presented on the company website that compares the key ingredient in Hydroxycut LeanX to a placebo.
So there is some documented scientific research to back up the marketing claims.
Ingredients
Hydroxycut LeanX Ingredients
To better understand the effectiveness of Hydroxycut LeanX ingredients, our research team dug into the ingredients.
C. Canephora Robusta Extract
This is the active ingredient in Hydroxycut LeanX.
According to the Journal Gastroenterology Research and Practice, often called green coffee bean extract, C. Canephora Robusta contains chlorogenic acid, a chemical that helps the body from storing fat, increases energy levels and possibly helps with weight loss.
Lion's Mane
Also called hericium erinaceus, Lion's Mane is a mushroom used in traditional Eastern medicine for centuries, according to the International Journal of Medicinal Mushrooms.
It also claims it has neurotrophic, antioxidant properties and may help reduce inflammation and enhance brain function.
Rhodiola Rosea Root
According to WebMD, this root is used in traditional medicine and MedicalNewsToday says it supposedly helps reduce fatigue, enhance mental focus and physical performance.
There are also claims it helps reduce stress, according to Examine.com
Ophiopogon
According to Iranian Journal of Pharmaceutical Research, this extract made from an evergreen perennial plant is a staple in traditional medicine.
The Journal of Ethnopharmacology also says it's used to "treat" inflammation, protect against free radicals.
Cayenne Pepper
According to PLoS One, often referred to as capsicum or red pepper, cayenne pepper is typically used as a spice in food dishes.
Some studies show it helps elevate the body's core temperature; resulting in increased calorie burning and possibly weight loss, according to Purdue University.
N-Acetyl-L-Carnitine
According to WebMD, this non-essential amino acid helps with energy metabolism.
This building block of protein is naturally produced by the body.
Research shows it helps with insulin sensitivity, which, in turn, may help balance blood glucose levels, LiveStrong claims.
According to the Journal of Neuroscience Research, additional studies show it has a positive effect on memory and cognition.
Choline Bitartrate
According to Examine.com, a chemical compound found in foods such as Brussels sprouts, meat, broccoli, fish, dairy, eggs and peanuts that's a precursor to the neurotransmitter acetylcholine.
PLoS One claims it's often used in nootropics or brain supplements.
The article Choline: Human Requirements and Effects on Human Performance also reports that studies have suggested that it helps boost cognition and memory, and can also help enhance overall performance.
Does It Work?
Does Hydroxycut LeanX Work?
Taking a look at MuscleTech.com, our research team found studies supporting the effectiveness of the active ingredient in Hydroxycut LeanX, C. Canephora Robusta Extract.
"Subjects taking the key ingredient in HYDROXYCUT LEANX NEXT GEN (green coffee extract [C. canephora robusta]) lost 10.95 lbs. in 60 days with a low-calorie diet, and 3.7 lbs. in an 8-week study with a calorie-reduced diet and moderate exercise."
There's also research supporting the effectiveness of C. Canephora Robusta or green coffee bean extract for the treatment of obesity.
According to Asian Pacific Journal of Tropical Medicine, chlorogenic acid in green coffee bean extract may help slow down the body's absorption of sugar.
Based on the science we found, Hydroxycut LeanX Next Gen should help with fat loss and weight management when combined with the recommended calorie-reduced diet plan and moderate exercise regimen.
Benefits
Hydroxycut LeanX Benefits and Results
The benefits of taking Hydroxycut Lean X capsules are as follows:
Twice as much weight loss as diet and exercise alone
Improved energy metabolism
Better lean body composition over time
Weight management support
No harsh stimulants
As for customer feedback, unfortunately, it's too new to the market and there are no Hydroxycut Lean X reviews posted online at this time.
This makes it difficult to know what results people have had, other than the individuals involved in the research mentioned on the website.
According to MayoClinic, research has shown that reducing your daily caloric intake will lead to weight loss, even on its own.
It's best to focus on whole foods that provide nourishment, while avoiding empty calories, Harvard T.C. Chan says.
Sticking to a regular exercise regimen is also great for fat loss and long-term weight management.
According to Prevention.com, both cardio and strength training exercises help you burn off more calories and are great for muscle strength and heart health.
Weight Loss
Details on Hydroxycut LeanX and Weight Loss
It is important to focus on the weight loss ingredients in Hydroxycut Lean X to get a better understanding of how it helps.
As we've already mentioned, C. Canephora Robusta (green coffee bean extract) has demonstrated some solid weight loss benefits.
One clinical study is even documented on the MuscleTech website.
This, in turn, may be beneficial to health and weight management.
Cayenne Pepper is also backed by research.
Research has shown that it helps promote fat oxidation to assist with weight management, according to the British Journal of Nutrition.
According to LiveStrong, while Rhodiola Rosea has not been shown to reduce appetite or burn off body fat, it has demonstrated the ability to help increase exercise performance and increase ATP production.
It helps boost energy and reduce fatigue so you can get in more intensive workouts.
Hydroxycut Lean X is a promising supplement for weight loss, and you don't have to deal with any unwanted stimulant effects.
Directions
How to Take Hydroxycut LeanX
You need to take two capsules twice each day, 30-60 minutes before your two largest meals.
It is important to also follow the calorie-reduced diet plan and moderate exercise routine that is recommended with Hydroxycut Lean X.
You are also supposed to take this product for at least 60 days to see the best results.
The company recommends to not exceed four capsules in a 24-hour period.
Hydroxycut Lean X Next Gen can be stacked with other supplements if you prefer.
Side Effects
Potential Hydroxycut LeanX Side Effects
No matter what diet product or weight-loss supplement you take, there may be some unwanted reactions or effects that can occur.
As for Hydroxycut Lean X side effects, some users may experience the following:
Upset stomach
Nausea
Mild Headache
We did not find any mention of side effects on the bottle label.
But as with any dietary supplement, some people may have some unwanted effects or allergic reactions to a certain ingredient in Hydroxycut LeanX.
If this does occur, simply stop taking the product and consult a doctor.
Again, since this diet product is free of stimulants, it is less likely to cause any side effects.
Warnings
Hydroxycut LeanX Product Warnings
Be aware that there is a warning posted on the Hydroxycut Lean X label.
It says that this supplement is not intended for people under the age of 18, nor is it suitable for women who are pregnant or nursing a child.
It also states that you should discontinue the use of this product immediately if you have any unusual symptoms or reactions.
Also, if you have a pre-existing medical condition or are taking a prescription drug of any kind, you must consult your doctor before using Hydroxycut Lean X pills.
In fact, it says to speak with your physician before beginning any new exercise program or diet.
Now, just to be clear, this is pretty much just all standard stuff you find on most supplement labels.
Last but not least, you are encouraged to ONLY use Hydroxycut Lean X as directed on the product label.
Taking more than directed will not improve results.
Any Hydroxycut LeanX Lawsuits?
We did not find any lawsuits or scam reports that pertain to Hydroxycut LeanX capsules.
Where Can You Buy Hydroxycut LeanX?
You can find Hydroxycut LeanX available on the MuscleTech website or through Bodybuilding.com.
Cost
Hydroxycut LeanX Price
The cost of Hydroxycut LeanX is $19.99 per bottle for 90 capsules, which is 45 servings.
So, a single bottle will last you about 22 days if you take the full dosage.
MuscleTech does offer a 30-day satisfaction guarantee if you need to return a product.
Other Hydroxycut Products for Weight Loss
There are a few other Hydroxycut supplements to choose from as well. Here is a closer look at these weight-loss products:
Hydroxycut Hardcore Next Gen
Hydroxycut Titanium
Hydroxycut CLA Plus
Hydroxycut Hardcore Elite Sport
Hydroxycut SX-7 Black Onyx Max
Hydroxycut SX-7 Black Non-Stimulant
Hydroxycut Hardcore Next Gen Accelerator
Hydroxycut CLA Elite Next Gen
Hydroxycut Hardcore Next Gen Non-Stimulant
Hydroxycut SX-7 Black Onyx
Hydroxycut SX-7 100% Isolate Protein Plus Weight Loss Formula
Hydroxycut Sx-7 Non-Stimulant
Non-Stimulant Hydroxycut Hardcore Elite
Hydroxycut SX-7
These are all available directly from the MuscleTech company website.
Just be sure to read the label of each supplement carefully before you choose anything.
It's best to take your time when selecting a weight-loss product, so you find the best one for your needs and goals.
Hydroxycut Lean X Alternatives
Finding a weight-loss product is not exactly challenging, but it can be difficult finding the right one that works.
Here are some alternatives to Hydroxycut LeanX:
Legion Athletics Phoenix
Lean-XT Non-Stimulant Fat Burner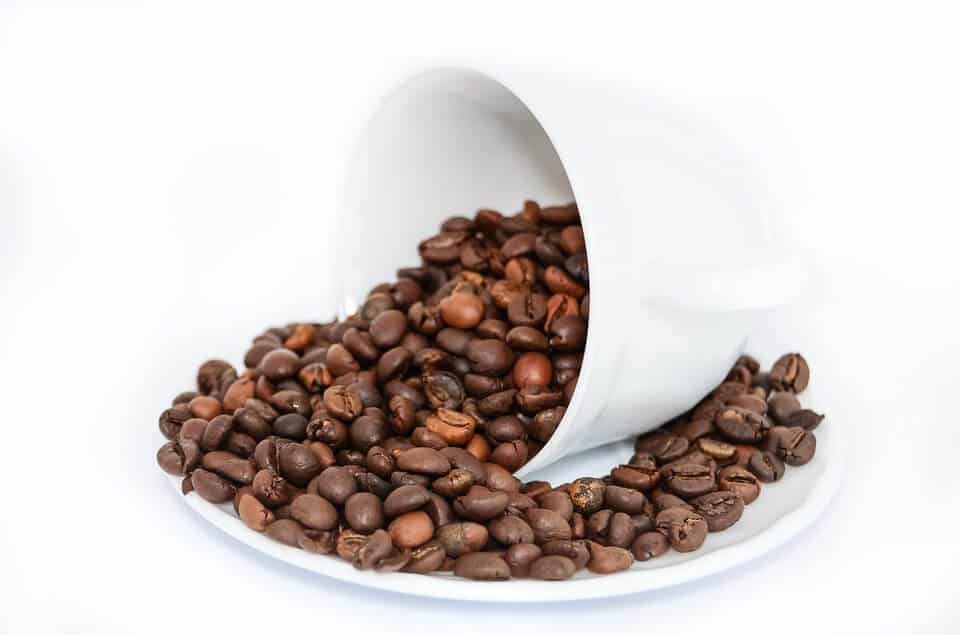 Pros and Cons
Pros and Cons of Stimulants for Weight Loss
Stimulants certainly have their place in the weight-loss supplement market. In fact, here is a quick look at some common stimulant ingredients found in over-the-counter diet products:
Guarana
Bitter orange (citrus aurantium)
Caffeine
Yerba mate
Kola nut
Green tea extract
Ephedrine
Black tea
Theobromine
DMAA
Hordenine
Acacia rigidula
Synephrine
Higenamine
These ingredients are used to stimulate the central nervous system. Why is this important?
Well, this helps boost metabolism, elevates your heart rate, and gives you more energy.
A faster metabolism means more calories burned and more energy tends to make people more active, which can help with exercise.
According to LiveStrong, stimulants such as caffeine have also been shown to suppress appetite to some degree.
On the other hand, there are some cons to stimulants in weight-loss supplements as well.
For instance, herbs like guarana and bitter orange can lead to unwanted side effects such as rapid heartbeat,  headache, jitteriness and upset stomach.
Furthermore, according to WebMD, when you combine certain herbs like bitter orange and caffeine, you can end up with more severe reactions including fainting, so it's important to be informed before using any new supplements.
What Users Are Saying
"I have just started using this product for a couple weeks and so far, I haven't really noticed a huge change."
"I have used this product and have lost a lot of weight."
"It didn't do much for fat burn. All it really managed to do was make me constipated and give me terrible gas."
Bottom Line
The Bottom Line on Hydroxycut LeanX
MuscleTech gives dieters an impressive supplement in Hydroxycut LeanX. It contains clinically-tested ingredients, it's affordable and contains a non-stimulant formula. We also like that offers research backing the effectiveness of the ingredients.
There's also another one out there offering quality ingredients backed by science and costs less than comparable supplements.
Among the best supplements we've seen this year is one called Burn TS. It contains four clinically-tested ingredients, shown to help accelerate metabolism, curb appetite and boost energy levels.
Also, the team behind Burn TS offers readers a 2-Week Sample as a sign of confidence in their supplement.
Learn More About Burn TS »