Updated: 01/16/2018
- Site operated by Burn HD
Hydroxycut Max Review

- 17 Things You Need to Know
Have you heard a lot about Hydroxycut Max lately? So have we, so we're researching ingredients, side effects, results and more. Then, we're heading out to look for real people who've had real experiences. Finally, we condense it all here to give you the bottom line.
Hydroxycut Max Readers:
Click here
to find out why we're giving away samples of our product, Burn HD.
What is Hydroxycut Max?
Hydroxycut Max diet pills combine a dose of caffeine anhydrous with all-natural superfoods, folic acid and iron to create a unique weight-loss supplement designed for women's bodies. The supplement is one of the newest additions to the Hydroxycut supplement line, which includes Pro Clinical Hydroxycut and Hydroxycut Gummies.
Products Similar to Hydroxycut Max
Hydroxycut Max Ingredients
You won't find much new regarding Hydroxycut Max ingredients. The star is caffeine as it is for literally thousands of other weight-loss pills.
Caffeine anhydrous
Mango (as Mangifera indica) (fruit)
Kiwi (as Actinidia chinesis) (fruit)
Avodcado Oil (as Persea Americana) (fruit)
Robusta coffee extact (as C. canephora robusta) (bean)
Of the entire list of Hydroxycut Max ingredients, there are only evidence-based scientific studies on the main ingredient, C. canephora robusta or green coffee extract. And, you'll find that same study referenced with nearly 100% of Hydroxycut products.
According to a recent study by researchers at the University of North Carolina, caffeine helps increase strength and athletic performance. Moreover, according to the American Journal of Clinical Nutrition, caffeine intake is directly correlated with long-term weight change in both men and women.
Given the evidence, we'd say that including caffeine in a weight-loss supplement is warranted. However, there are minor risks and potential drug interactions to be wary of when consuming caffeine regularly. We'll get to that later. [1] [2]
The next ingredient is mango. Studies show that mango has anti-inflammatory properties. Likewise, a study published in the Pharmacognosy Review claimed that mangos had been used in traditional Ayurvedic medicine for nearly 4000 years. Moreover, they claimed it "possesses antidiabetic, anti-oxidant, anti-viral, cardiotonic, hypotensive, anti-inflammatory properties." [3] [4]
The next ingredient is Kiwi. The Kiwi is known for its rich vitamin, flavonoid and mineral content. It is overflowing with vitamin C, which is known to help heal and rejuvenate the body, and potassium, which may help reduce high blood sugar amongst other things.
Avocado oil is yet another healthy, tropical additive to Hydroxycut Max. This oil is comparable to olive oil. Many believe that it can lower blood pressure and reduce cholesterol. However, very few studies have been done on the oil. [5]
Folic acid and biotin are what make Hydroxycut Max a female-specific supplement. According to the U.S. Centers for Disease Control and Prevention, folic acid consumption is important to pregnant women because it helps prevent congenital disabilities. However, it also helps women form red blood cells. Meanwhile, biotin supports a healthy metabolism, improves glucose intolerance and helps balance blood sugar. Biotin and folic acid are also popular additives in hair, skin and nail vitamins. [6]
Scroll below for one of the best products we've seen over the last year.
Hydroxycut Max Nutrition Facts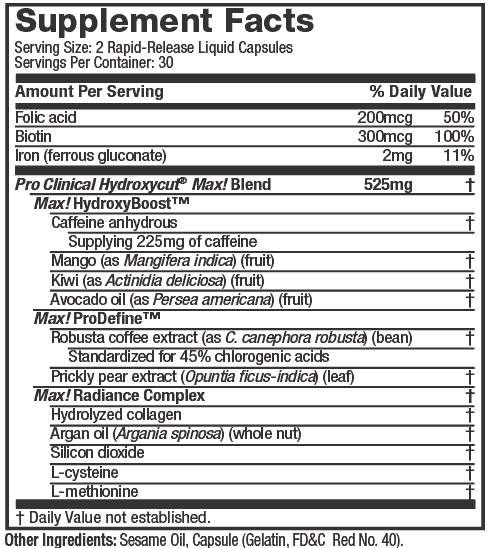 According to the Hydroxycut Max nutrition facts, the supplement serving size is two rapid-release liquid capsules. There are 30 servings in each pack. In each serving, there are:
200mcg or 50% of your daily value of folic acid
300 mcg or 1000% of your daily value of biotin
2 mg or 11% of your daily value of iron
In addition, there are 525 mg of the Pro Clinical Hydroxycut Max! Blend, which includes caffeine anhydrous, mango, kiwi and avocado oil.
For some individuals, the large dose of caffeine in Hydroxycut Max may be difficult to tolerate. Be sure to read the "Hydroxycut Max How to Use" section. This section includes information on how to access your tolerance before consuming the maximum daily serving. It also provides strict guidelines on when and when not to take the supplement.
What Does Hydroxycut Max Do?
Hydroxycut Max diet pills help to boost metabolism, burn fat and spike energy levels with the help of green coffee extract, caffeine and other plant-based additives. When taken as part of a reduced-calorie diet in addition to moderate exercise, there's a chance of weight-loss support.
Does Hydroxycut Max Work?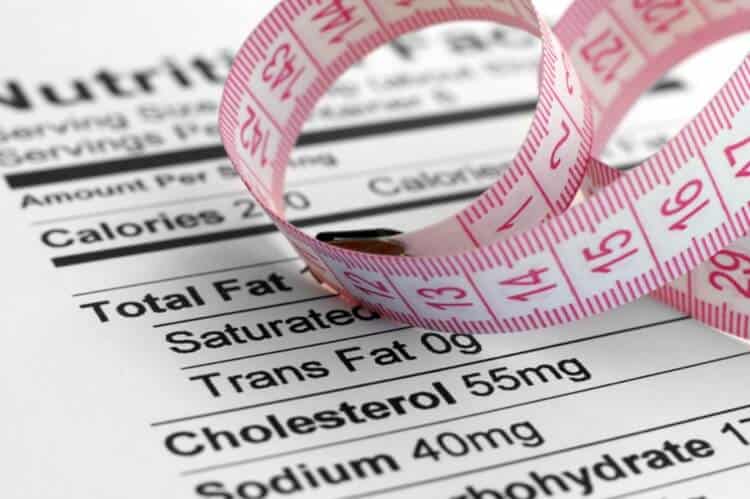 Research tells us that the main active ingredient in Hydroxycut Max does help to improve weight-loss results. However, results vary amongst dieters. For the best possible results, you should reduce your caloric intake and exercise for at least 30 minutes a day to guarantee you meet your goal.
A look at popular online retail stores tells us that some of the people purchasing Hydroxycut Max give it five stars. People are saying things such as, "This stuff is amazing!" and "I've been using this off and on for a couple years. Works really well." Of course, there are naysayers as well. Some people said the product didn't work for them and a few reported adverse conditions after taking the supplement, including itchy rashes and upset stomachs.
Hydroxycut Max: How Does it Work?
Common search engine queries related to Hydroxycut Max include, "How does it work?" Of course, not all consumers are willing to trust online reviews and manufacturing claims when considering this little blue pill. For those who are skeptical, science helps to assure us that Hydroxycut Max may be an effective weight loss aid.
For starters, the top ingredient, caffeine, is scientifically proven to help boost metabolism. According to the American Journal of Clinical Nutrition,, it upped the daily energy expenditure and thermogenesis, or heat producing process, in both lean and obese test subjects. [7]
Unfortunately, there are no studies that test the additional ingredients together. As a result, there is no scientific evidence that concludes whether or not the formula is more effective than using caffeine alone. However, there are numerous claims to the health benefits of various ingredients individually.
Hydroxycut Max Not Working
Is your Hydroxycut Max not working for you? Make sure you are cutting your caloric intake, limiting snacking, drinking plenty of water and exercising moderately.
There are a handful of Hydroxycut Max consumer reviews that state the product does not work. Keep in mind, if you are taking specific medications or are significantly overweight this product, or any product, may not provide noticeable results immediately.
Are There Any Hydroxycut Max Side Effects to Worry About?

There are a few potential side effects associated with Hydroxycut Max. In particular, the caffeine content in the supplement can cause some adverse conditions, including but not limited:
Irritability
Restlessness
Upset stomach
Anxiety
Heart palpitations
Insomnia
Does Hydroxycut Max Give You Diarrhea?
One particular potential side effect comes up more often than others, it seems. The answer to the question, "Does Hydroxycut Max give you diarrhea?" is not the same for everyone. However, you may experience diarrhea if you are sensitive to caffeine. While diarrhea can lead to rapid weight loss, this is not the way the product is intended to work. Hydroxycut Max diarrhea can lead you to lose excessive amounts of water.
Hydroxycut Max Health Risks
According to the FDA website, there have been some Hydroxycut health risks. However, it is unclear which products are linked to these concerns or whether they are associated with the 2009 recall of multiple products that that bear the Iovate or Muscletech brand name. According to the FDA, past side effects included the potential risk for severe liver damage. [8]
Since the recall and reformulation of Hydroxycut products, there have been no further reports of liver issues, based on FDA actions.
Hydroxycut Max Drug Interactions
As is the case with all stimulant-containing supplements, like Hydroxycut Max, there are some possible drug interactions. These may include:
Cimetidine
Clozapine
Fluoroquinolone
Fluvoxamine
Hydroxycut Max and Adderall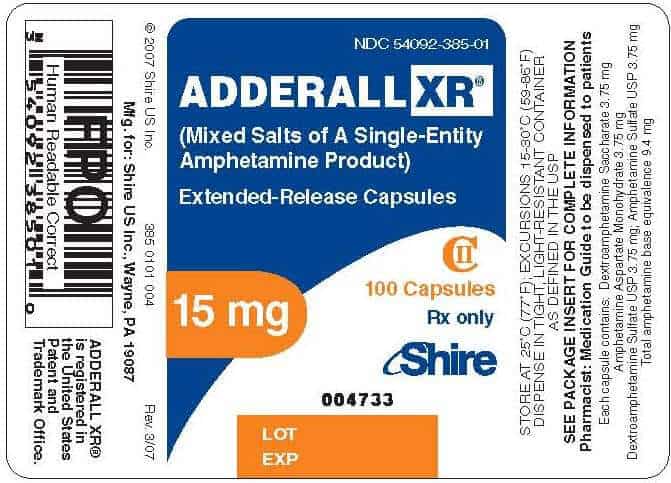 Adderall is a prescription drug used to treat ADHD. It is also a stimulant, much like caffeine. When taking Adderall, you need to be extremely careful about how it will interact with other drugs and supplements. Hydroxycut Max and Adderall do not make a good match. Hydroxycut Max will heighten the effect of Adderall and could be potentially dangerous.
If you are concerned about potential Hydroxycut Max dangers, speak with your doctor before taking the supplement. Hydroxycut Max dangers range from moderate to extreme.
Hydroxycut Max Drug Test
If you are required to take a drug test for employment or other reasons, you may find yourself Googling,"Hydroxycut Max drug test." The most recent formula of Hydroxycut Max would not be a reason for a failed drug test. However, recalled versions incorporated ephedra, which could trigger a false positive.
Is There an Hydroxycut Max Alternative?
According to the manufacturer, Hydroxycut is the number one selling weight-loss supplement in the United States. But, there are many alternative supplements, such as Xenadrine, Anadrox and SAN Hardcore that make the same claims.
The Cost of Hydroxycut Max
A one-month supply of Hydroxycut Max will set you back $25.99. This is according to the manufacturer's website, which offers a 13% price break on the 60 capsule container.
Hydroxycut Max Directions

According to the manufacturer, individuals taking Hydroxycut Max should follow two different sets of Hydroxycut max Directions. From day one to three, take one capsule two times daily. Day four and beyond, take two capsules two times daily. This staggered start is used to help assess individual tolerance.
Hydroxycut Max How To Use
Hydroxycut Max should never be taken within five hours of bedtime. Moreover, it should always be taken between 30 to 60 minutes before your two most substantial meals. According to the manufacturer, those meals should be breakfast and lunch. Lastly, you should never consume more than four Hydroxycut Max capsules in a 24-hour period.
Hydroxycut Max Before Workout
Should you take Hydroxycut Max before a workout? If you're considering it, keep in mind that it is a stimulant and diuretic. As the bottle specifies, it is best to consume briefly before a large meal. For most people, it is not standard practice to eat lunch right before a cardio session.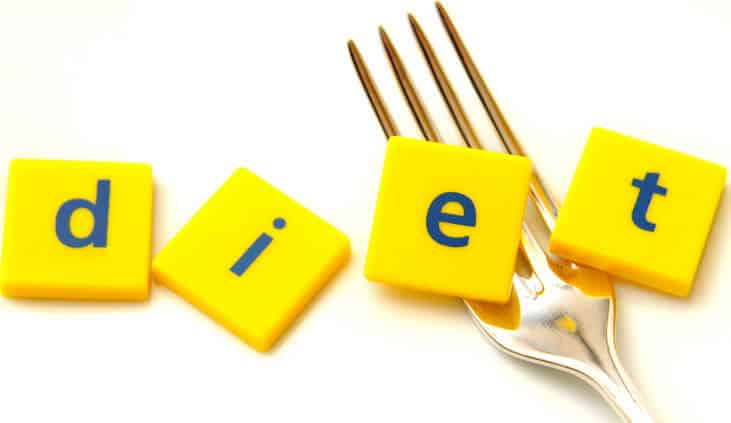 Hydroxycut Max Diet Plan
There is no specific Hydroxycut Max diet plan. However, it is important to eat a reduced calorie diet and exercise frequently. They do have a few recommendations:
Never snack
Stay hydrated
Consume plenty of fiber-rich protein and carbs
Hydroxycut Max Consumer Reviews
Hydroxycut Max for Women reviews can be seen alongside product offerings on most online retail sites. The majority of Hydroxycut Max for Women reviews appear to be overwhelmingly positive. One five star review reads, "I've been using this off and on for a couple years. Works really well." Meanwhile, a one-star review nearby reads, "This is a waste of money and does not work one bit."
Hydroxycut Max Does It Work?
Hydroxycut Max reviews are filled with titles like, "Hydroxycut Max Does it Work." However, the majority fail to point out that this can only be assessed on an individual level.
What Users Are Saying
"The product is great! Does not make me feel jittery. I have already seen significant weight loss, and I only take half of what is recommended. A must have."
"Took a few days to get used to it so started with two once a day then 2 twice a day urinated a bunch but did not notice anything on the scale. Increased energy was a plus..will try again to stick with them for a month like recommended."
"This product sucks. Made me super jittery, could only take it super early in the morning. If I took it past 1 in the afternoon I'd be up all night. Did not help me lose weight just made me sick to my stomach most days. Save your money and stick to the old diet and exercise for best results!"
The Bottom Line on Hydroxycut Max
We've weighed the Hydroxycut Max benefits against the negatives and conclude that this isn't the worst supplement on the market. You get your daily dose of calcium, folic acid and biotin to help improve your hair, skin, and nails, you could get a generous energy hike from the caffeine.
Supplementing a healthy diet and exercise plan is an excellent way for many people to jumpstart weight loss – or get over that plateau.
Among the best supplements we've found this year is one called Burn HD. The four clinically-tested ingredients are all natural, shown to help with energy and weight loss and results are often reported in the first week.
Right now, you can get Burn HD as a Special Trial Offer to give it a try.
Learn More About Burn HD »