HydroxyElite Review

- 18 Things You Need to Know
97% of all dieters want a product that works. (Yeah, we're still not sure about the other 3%, either). We decided to follow science and focus on HydroxyElite ingredients, potential side effects, and clinical research. Furthermore, we took into account hundreds of user experiences. Then, we summarized and refined to give you the facts you need.
HydroxyElite can be purchased through their Official Site.
Overview
What is HydroxyElite?
Supposedly, HydroxyElite targets fat, increases metabolism, suppresses appetite, and promotes weight loss through its thermogenic compounds.
The suggested use is one or two capsules in the morning and another in the afternoon. One benefit is that you can take it without food.
The supplement is sold on the official website as well as through trusted retailers. We like that we found some positive customer comments and that it contains a few thermogenic ingredients, but what does the research say?
International Journal of Biological Sciences: Cirsium oligophyllum supplementation may suppress body fat accumulation.
Pharmacognosy Review: Although walnuts may benefit lipid levels in the body, there is not much research available concerning its effect on weight loss.
Heliyon: In animal studies, Bacopa monnieri was shown to cause a slight decrease in body weight.
HydroxyElite Competitors
Ingredients
HydroxyElite Ingredients
HydroxyElite ingredients, both plant and some natural extracts, include:
Bauhinia Purpurea
Bacopa Monnieri Extract
Walnut Bark Extract
Cirsium Oligophyllum
Rauwolfia Serpentina Extract
Garcinia Cambogia Extract
Caffeine
2-Aminoisoheptane HCl
Other HydroxyElite ingredients include Sodium Starch Glycolate, Gelatin, Vegetable Stearate, Silicon Phosphate, Red No. 3, Blue No. 1, Red No. 40, and Titanium Dioxide.
Garcinia Cambogia
Garcinia Cambogia, otherwise known as the Malabar tamarind, is a common ingredient in fat-burning supplements. The extract from this tropical fruit allegedly blocks the body's ability to store and produce fat. Additionally, the plant supposedly helps suppress appetite and food cravings.
Garcinia Cambogia contains the active ingredient hydroxycitric acid (HCA). Some studies show that HCA improves fat loss and reduces appetite. They've also shown it blocking an enzyme called citrate lyase, a substance that the body uses to store fat.
People reported feeling less hungry during the intake of Garcinia Cambogia. It also stimulates the production of serotonin in the brain, a hormone that helps reduce appetite.
According to ScienceDirect, in 2005, M. Saito and his team researched the effect of Garcinia Cambogia in the body. The studies revealed that fat accumulation could decrease during Garcinia Cambogia intake, based on a sample of overweight but healthy adults.
Caffeine

Caffeine is a common stimulant. Additionally, caffeine slightly aids in speeding up metabolic processes in the body. The effects of caffeine intake include promoting the process of lipolysis. This occurs when the body releases fatty acids into your blood circulation. When this happens, the body is in the process of breaking down stored fat for energy conversion. Weight loss occurs when stored fat turns into energy, bringing the body into "active mode." When the body is active, mental processing improves. Caffeine intake also allows the body to exert more effort in physical tasks.
There is a strong likelihood that a person who drinks caffeine will exert more effort in exercise. Increased intensity during workouts leads to more calorie burn.
Research in the Obesity Journal revealed that caffeine intake is related to weight loss. This is due to thermogenesis and fat oxidation, similar to the metabolic effects of Garcinia Cambogia.
Caffeine also helped women control their food cravings. The women in the study have suppressed leptin, a body chemical that controls the brain's ability to recognize hunger and fullness.
Caffeine regulated the subjects' leptin levels and helped their bodies to utilize energy for fat loss.
Bauhinia Purpurea
Bauhinia Purpurea, or purple orchid tree, originated from South India. It is a legume known for its hydrothermal properties that also aids in boosting metabolism.
The Bauhinia plant is known mainly as an analgesic and antibacterial agent. The plant bark, leaves, flowers, fruit, and stems can be extracted and used to treat patients with abscesses, acid reflux, or convulsions.
According to the Journal of Ethnopharmacology, recent studies show that the Bauhinia plant extract is also an effective ingredient for weight loss. Studies on female mice have shown that it might help with boosting the thyroid gland.
Cameron McCarthy and his team proved this by studying men and women who drank supplements containing the Bauhinia plant. According to Nutrition and Metabolic Insights, the result showed a significant increase in free fatty acids and glycerol in the blood and improved resting metabolic rate. This deemed the Bauhinia plant to be an effective contributor to the metabolism-boosting properties of the product.
Bacopa Monnieri
Bacopa Monnieri, or water hyssop, is a known ancient Ayurvedic medicine. India considers it to be a plant that aids brain and nerve function.
This plant contains active ingredients that help elevate mood, brain activity, and alertness. Some studies have also shown that the Bacopa plant mechanisms help improve memory, especially in the elderly.
Due to its many benefits, it has become a topic of study for scientists and alternative medicine research. Aside from brain function, it is also known to help in weight loss.
The active ingredients in the plant form a combination that suppresses appetite. Improved memory and alertness also helped the subjects gain energy, which increased weight loss.
Scroll below for one of the best products we've seen over the last year.
Function
What Does HydroxyElite Do?
HydroxyElite claims to provide maximum fat loss by combining the effects of the active ingredients mentioned above.
The supplement operates through stimulating the body's ability to undergo thermogenesis. Thermogenic supplements such as HydroxyElite may help boost a person's metabolism even a few hours after ingestion. The body may burn more calories even in a resting state, which helps avoid fat accumulation.
According to the Journal of the International Society of Sports Nutrition, thermogenic supplements containing caffeine and Garcinia Cambogia were the most effective in a recent study.
HydroxyElite contains plant extracts as its main ingredients. Studies have observed these plant extracts have multiple benefits that help reduce stored fat and appetite control.
Does It Work?
Does HydroxyElite Work?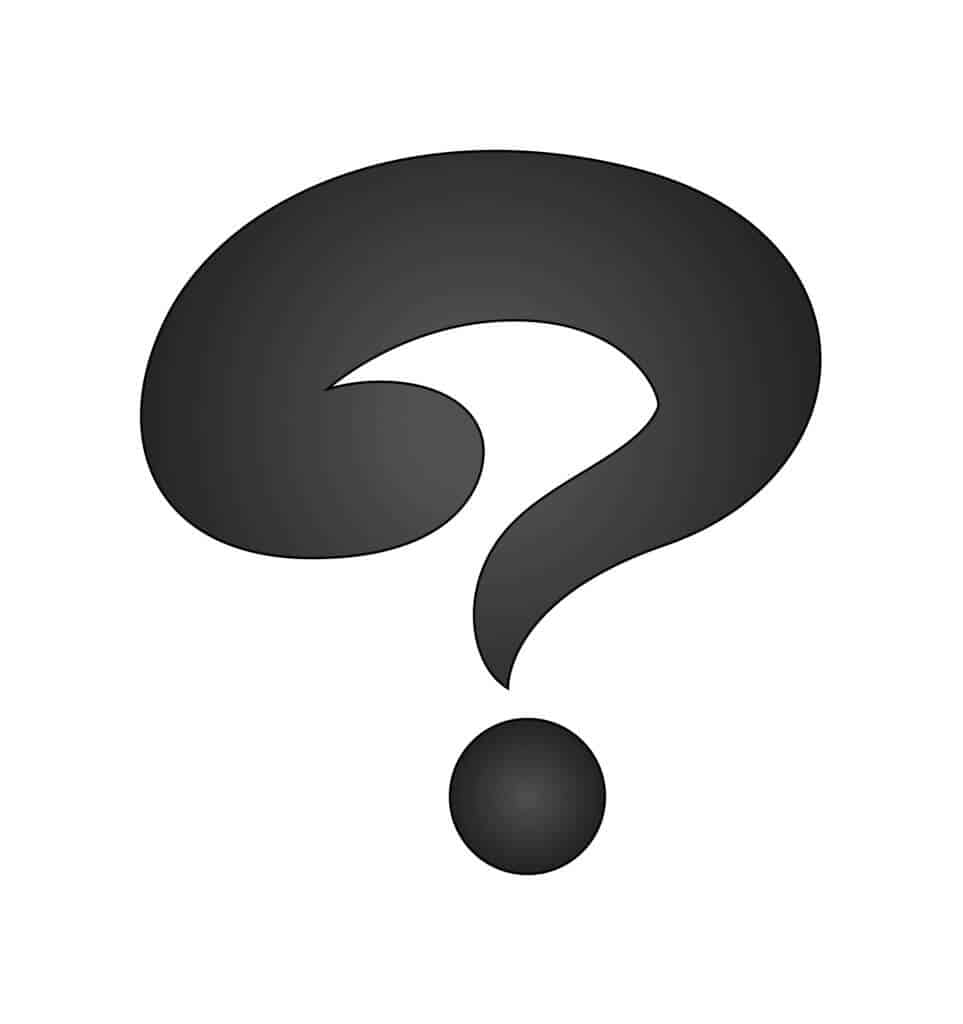 HydroxyElite by Hi-Tech Pharmaceuticals is the upgraded version of OxyElite Pro. HydroxyElite contains the same formula as the former product, but with added Garcinia Cambogia extract, which increases fat loss.
Supposedly, Garcinia cambogia enhances the fat-burning process while suppressing appetite.
A study in the Journal of the International Society of Sports Nutrition stated that thermogenic supplements could contribute to the body's resting energy expenditure (REE) and mood state (focus, alertness, decreased fatigue).
Additional research by the International Journal of Obesity also stated that body fat loss was achieved for obese subjects taking thermogenic supplements. In a separate study, the subjects lost 6.8 kgs body fat average compared to the control group.
Is It Safe
Is HydroxyElite Safe to Use?
Ingredients in thermogenic supplements such as HydroxyElite have been the subject of numerous studies. This is because supplement claims are not necessarily supported by the Food and Drug Administration (FDA). The FDA mostly approves prescribed drugs, treatments, and other medications but appears to have less influence on dietary supplements' recommendation.
HydroxyElite is the successor of a supplement called OxyElite Pro.
As a result, they discontinued OxyElite Pro and replaced it with HydroxyElite. The reputation of thermogenic supplements such as HydroxyElite has improved in recent years.
A study in the Journal of the International Society of Sports Nutrition showed the effectiveness of some ingredients found in thermogenic supplements.
Warnings
HydroxyElite Warnings
Not for use by individuals under 18 years
Don't use if pregnant or nursing
Not for use if taking other medications
Benefits
HydroxyElite Benefits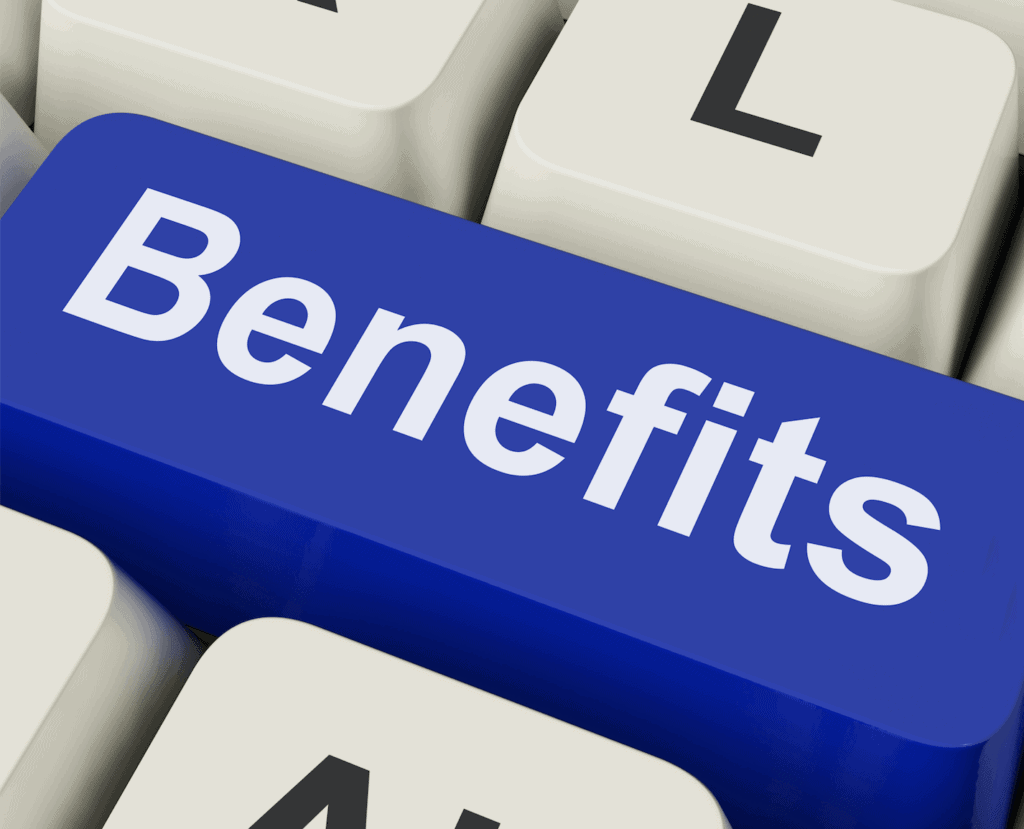 Taking HydroxyElite may have several weight management benefits as the product covers six areas of effective fat loss:
Fat Burning
Stored fat is difficult to burn due to the body's metabolic system. The body uses carbohydrates before fats as an energy source.
Some of the ingredients in HydroxyElite may help break down stored fat and turn it into free fatty acids. Energy expenditure may be more helpful in fat loss due to this shift in the metabolic process.
Metabolism
There's a chance that certain ingredients boost energy levels and promote energy metabolism.
Carbohydrate Blocking
Certain ingredients found in HydroxyElite supposedly block carbohydrate intake.
Boosts energy
With a healthy metabolism, there's a better chance you'll lose weight. HydroxyElite contains ingredients that help increase energy levels.
Focus and endurance
Focus and endurance are very beneficial to physical activity. Bauhinia Purpurea may help with attention and focus.
Combined with an appropriate diet and exercise program, HydroxyElite may contribute to providing positive results.
Side Effects
HydroxyElite Side Effects
There's a chance that some of the HydroxyElite ingredients may cause side effects. Some side effects, per ingredient, include:
Caffeine – Side effects may include nervousness. Caffeine addiction may also cause withdrawal symptoms such as sluggishness and headaches.
Garcinia Cambogia – When taken in higher doses, Garcinia may potentially cause fatigue, skin rashes, headache, and nausea.
Bacopa Monniera – Side effects may include irregular heart rate and gastrointestinal problems.
It's important to consult your doctor before taking any dietary supplement, including HydroxyElite.
Cost & Directions
HydroxyElite Cost and Directions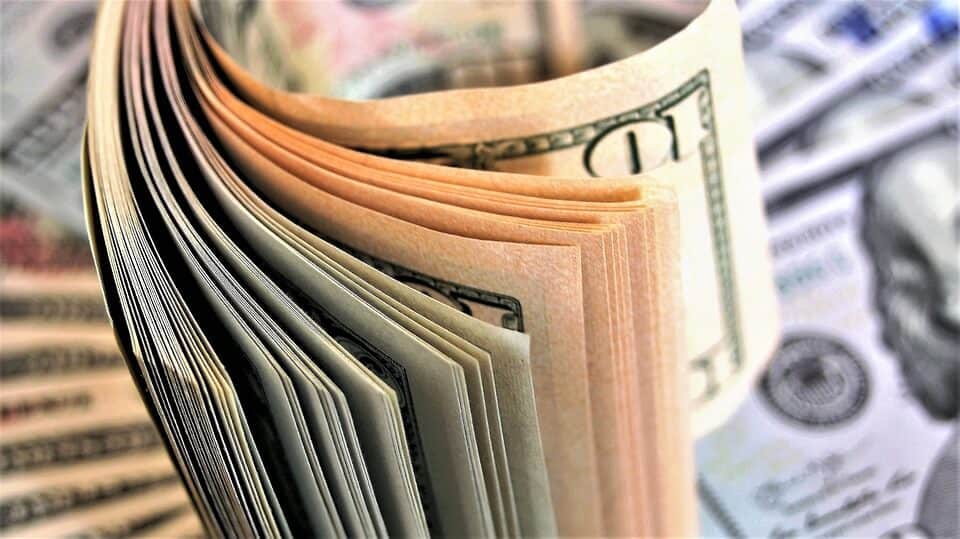 The price of HydroxyElite ranges from $34.99 to $69.95. The product contains 90 capsules and lasts between 45 and 90 days.
Considering various online retailers sell HydroxyElite, the price may vary.
HydroxyElite directions recommend taking between one and two capsules per day. You'll take one pill in the morning and another in the afternoon. They do not recommend taking more than four HydroxyElite capsules within a 24 hour period.
Weight Loss
HydroxyElite for Weight Loss
With so many variants of weight loss products in advertisements and those promoted by fitness experts, knowing which of these supplements or programs work can bring us into a tailspin.
People want actual results and want to avoid exaggerated claims found in promotions for products selling solely for profit.
Results
HydroxyElite Results
There's research showing Garcinia Cambogia, caffeine, and Bauhinia Purpurea may help with weight loss, especially for the obese population.
HydroxyElite may be an ideal product for committed individuals in weight management goals.
Unlike some dietary supplements containing only synthetic ingredients, HydroxyElite also contains plant extracts. It uses a combination of ingredients backed by scientific research.
Where to Buy
Where to Buy HydroxyElite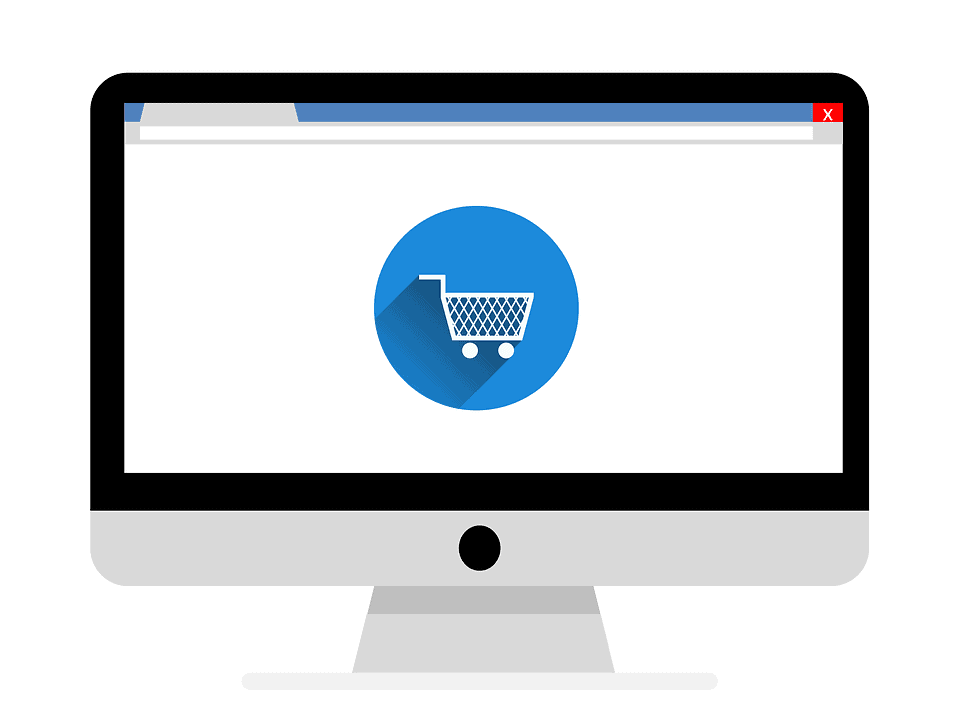 eBay
Same Day Supplements
EphedraWarehouse
Official Website
HydroxyElite vs Lipodrene
HydroxyElite vs. Lipodrene
The difference between the two Hi-Tech Pharmaceuticals products is the primary ingredient they use. HydroxyElite's main ingredient is Garcinia Cambogia while the one for Lipodrene is ephedra extract.
HydroxyElite is not as intense as Lipodrene in terms of the thermogenic ingredients it contains, so choosing one or the other would depend on how much you can tolerate these contents and the stimulants each contains. For reference, these are the primary ingredients of Lipodrene:
35mg focus-enhancing DMAA
25mg Thermo-RX Ephedra Extract
100mg caffeine
Acacia rigidula extract
Some people have been arguing for the banning of Lipodrene because of its use of the controversial Ephedra, which might make it dangerous to consumers. Supplements containing ephedrine alkaloids were banned back in 2004, and many people think that Ephedra's presence in Lipodrene, even without alkaloids, still makes the supplement dangerous.
HydroxyElite vs Hydroxycut
HydroxyElite vs. Hydroxycut
The active ingredients in some of the products in the Hydroxycut line of dietary supplements include papaya, maqui, blackberry, amla extract, and saffron extract. Some also contain green coffee bean extract and caffeine.
The official Hydroxycut site showcases a study reporting "an average 10.9-pound weight loss in 50 overweight volunteers who took a green tea extract for 60 days that is used in some Hydroxycut products."
Hydroxycut reformulated their products and removed hydroxycitric acid, green tea extract, and several other ingredients besides caffeine. Even today, with its new formulas, Hydroxycut users still report cases of liver, muscle, and gastrointestinal injury.
According to the Mayo Clinic, "Too much caffeine can lead to unpleasant side effects such as muscle nervousness, upset stomach, fast heartbeat, irritability, restlessness, and jitteriness."
Given the abundance of caffeine in Hydroxycut, some people who are sensitive to it might want to avoid this supplement.
HydroxyElite vs Liprodene Elite
HydroxyElite vs. Lipodrene Elite
Lipodrene Elite is a boosted, coca leaf-based version of the original Lipodrene supplement. It has added 1,3 DMAA, and it is ephedra-free.
Other ingredients include senegalia berlandieri, citrus aurantium, theobromine, caralluma extract, naringen, 6,7 dihydroxybergamottin, 5-methoxytryptamine HCl, 5-HTP, Yohimbe extract, and caffeine.
Due to this mixture of ingredients, particularly coca leaves, this is a stimulant with quite the kick. Therefore, several people might find the adverse effects of it, and excessive sweating, too uncomfortable to take compared to the effects of HydroxyElite.
HydroxyElite vs Instant Knockout
HydroxyElite vs. Instant Knockout
Instant Knockout is a fat burner that was initially intended to help athletes shed weight safely and quickly.
Instant Knockout's main thermogenic ingredient, cayenne pepper seeds, is the main difference between this product and HydroxyElite's main thermogenic components: caffeine and garcinia cambogia. However, Instant Knockout does contain caffeine anhydrous.
Despite Instant Knockout's rather high price tag, selling at $59 for a 30-day supply, its combination of ingredients and testimonials makes it the most likely choice to reduce fat in the areas you are targeting.
However, there is very little published clinical research that supports Instant Knockout's claims, whereby there is some evidence to support what HydroxyElite says it can do.
What Users Are Sayin
What Users Are Saying
"I needed something to help me cut my carb cravings.. I love carbs from crackers, cookies breads, anything carbs lol taking these pills I'm definitely cutting that out.. it makes me more thirsty or wanting to have something that contains water-based fruits or veggies. The carb intake is greatly decreased. I take one pill in the morning with maybe some yogurt or applesauce a coat my stomach ;within maybe half an hour so I feel like maybe more energy definitely and thirsty for water.. so I'm drinking water more throughout the day as well as fruits/veggies. By lunchtime which is around 12:30 I'm not as hungry so I'm eating less which cuts down on my calorie intake; and then around 3 o'clock I may take another pill because I know that dinner will be coming up soon and I'm not taking it late in the day that's going to cause me to not fall asleep due to the caffeine in the pills; so I highly recommend if you are sensitive to medication do not take two pills in the morning they are very strong, work your way up to two pills. I've been taking these pills for years and still only take one pill in the morning and one pill in the mid day and sometimes I only take one pill a day because I still feel the effects. some side effects that I initially felt were a little jittery because of the caffeine a little headache and nausea that nausea sets and if you do not eat something within a half an hour of taking the pill if you over eat before the pill takes affect you can feel nauseous as well so just eat light and continue drinking water or fluids throughout the day. I'm not an expert on these pills or giving medical advice; just letting you know my personal experience. Also you will have more energy so you're able to work out more efficiently."
"I felt nervous and weak…kinda out of place and uncomfortable…I thru them away after trying three of them…I prefer the Lypodrene Elite."
"These make me sweat and make my heart pound. They give me the energy I need to do literally everything I need to do. I don't work out a lot but I've lost ten pounds this month and this pill definitely curbs my appetite. I do not recommend anyone with heart conditions or high blood pressure take these."
Bottom Line
The Bottom Line on HydroxyElite
HydroxyElite says it's an "extreme diet aide," and a popular weight loss supplement, but is it the real deal?  There's research showing the effectiveness of some of the product's key ingredients.
However, there's a chance that this particular combination could lead to side effects, considering this supplement contains multiple stimulants.
If you want to lose weight, another solution has been clinically tested and shown to help promote lasting weight loss.
Among the best weight-loss apps we've ever encountered is Noom. The creators researched every aspect of successful weight loss and combined them into a simple-to-use app with human coaching, personalized meal plans, and more.
Dietspotlight readers can access a free trial offer of Noom for a limited time to give it a try.
Learn More About Noom »