Hyperbiotics Pro-15 Review

- 15 Things You Need to Know
Hyperbiotics Pro-15, "the Perfect Probiotic", replenishes the good bacteria in your stomach and promotes healthier digestion and immune health. The product claims to be 15 times more effective than capsules, as the delivery method bypasses stomach acid and directly hits the deep intestinal tract. However, the effectiveness of this product for weight loss remains a subject of debate.
Our research team took a deep look into the blend. Read on as we give you the Bottom Line on Hyperbiotics Pro-15.
Hyperbiotics Pro-15 can be purchased through their Official Site.
Hyperbiotics Pro-15 Readers:
Click here
to find out why we're giving away samples of our product, Burn TS.
Overview
What Is Hyperbiotics Pro-15?
In other to fully grasp what Hyperbiotics Pro-15 is and what it does, it's imperative that you understand what probiotics and prebiotics are. Billions of bacteria, all serving important functions, make up our digestive system. Some of them are good, while others are harmful.
Probiotics are a class of gastrointestinal bacteria that are good for our health. They function within the digestive system and help with nutrient absorption.
Prebiotics are a type of fiber that we need for the proper growth of probiotic bacteria strains. They form the support through which probiotic stains grow properly.
Hyperbiotics Pro-15 is a proprietary probiotic blend of 15 naturally occurring bacteria strains that help to replenish the depleted stores in the human body. The depletion of "good bacteria" can occur as a result of bad diet or use of antibiotics.
The major role of the supplement is to replenish already existing pools of the probiotic microbiome.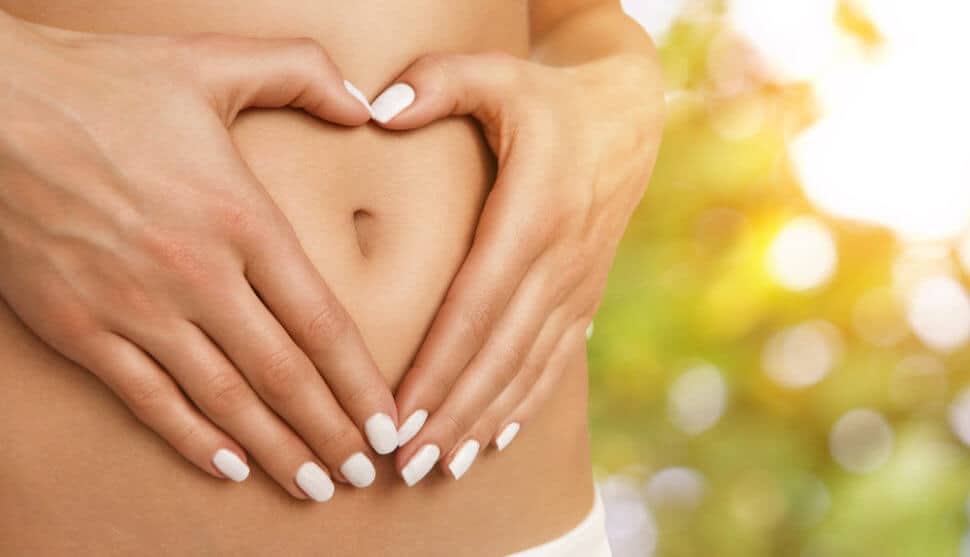 Hyperbiotics Pro-15 Competitors
How Did Hyperbiotics Pro-15 Start?
The birth of this supplement came from the need for an effective means of delivering good bacteria to the gut.
Following the ugly trend of drug abuse and the side effects of antibiotics on probiotic IG pools, the development of a safer and more efficient supplement became vital.
After healing from the parasite entamoeba histolytica, Jamie Morea became aware of how from processed food, chlorinated water, antibiotics, and not breastfeeding children can leave our system severely deficient in probiotics. Armed with this knowledge, she and her team got to work and, in 2014, they created Hyperbiotics Pro-15.
Scroll below for one of the best products we've seen over the last year.
Ingredients
Hyperbiotics Pro-15 Ingredients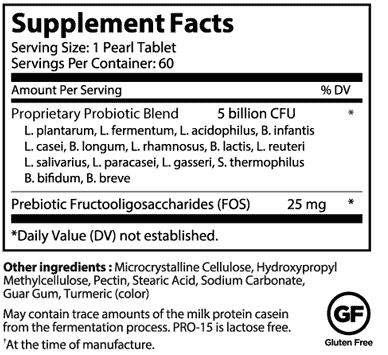 §
Hyperbiotics Pro-15 targets already existing bacteria stains in the human gut. Each Hyperbiotics Pro-15 pearl is time-released and contains tons of bacteria strains, like:
Lactobacillus Plantarum
Lactobacillus Fermentum
Bifidobacterium Infantis
Lactobacillus Reuteri
All Hyperbiotics Pro-15 probiotics are naturally occurring and void of all artificial stains and formulations.
These supplements do not contain lactose, gluten, yeast, SBOs (soil based organisms), artificial flavors, sugars, or iron. Each time-released capsule also contains prebiotic fibers that support the growth of probiotic strains.
Other Hyperbiotics Pro-15 ingredients include pectin, stearic acid, sodium bicarbonate and microcrystalline cellulose.
Note that the product contains a bit of milk casein for the fermentation process.
It is also vital to note that 15 strands can be a lot, leading them to compete with each other in the gut. Lactobacillus casei in particular is an aggressive strain.
How Does Hyperbiotics Pro-15 Work?
This product uses a patented delivery method called Bio-Tract to bypass stomach acids, ensuring that the Hyperbiotics Pro-15 target strains reach deep inside the intestinal tract, where they are most needed.
Each time-released Hyperbiotics Pro-15 pearl can stay in the system for up to 8-10 hours. Once in the stomach, they secrete a special wax that coats the strains, protecting them from stomach acids till they reach the gastrointestinal tract. There, the strains release in a time-efficient manner for up to 10 hours.
Patented Manufacturing (LiveBac)
LiveBac is a patented manufacturing process that Hyperbiotic uses. The process offers solid protection for the Hyperbiotics Pro-15 probiotics against attack by stomach acids.
This process, the team claims, is better than using veggie capsules and enteric coating systems that stomach acids can easily attack. This can effectively reduce delivery to the gut to about 4%.
Benefits
Hyperbiotics Pro-15 Benefits
Our research on the possible benefits of using Hyperbiotics Pro-15 tablets was quite surprising. The company claims the product can do the following:
offer 15 times more results
daily relief from gas, bloating, and irregularity
support ideal body weight
lift mood and energy levels
relieve sensitive stomachs
First, the supplement claims it can replenish good bacteria to fight off the bad and possible infections. This may be true, as Harvard Health found that consuming probiotics could help boost immune health.
The company also claims that their supplement eliminates the side effects of using broad-spectrum antibiotics. Hyperbiotics Pro-15 claims it may also help balance and sustain inner yeast growth, as well as create a microbiome colony that promotes healthy digestion.
The company claims it may also help lift mood and energy levels by promoting nutrient absorption in the gut.
However, Hyperbiotics Pro-15 does not actually cite any evidence to back these claims.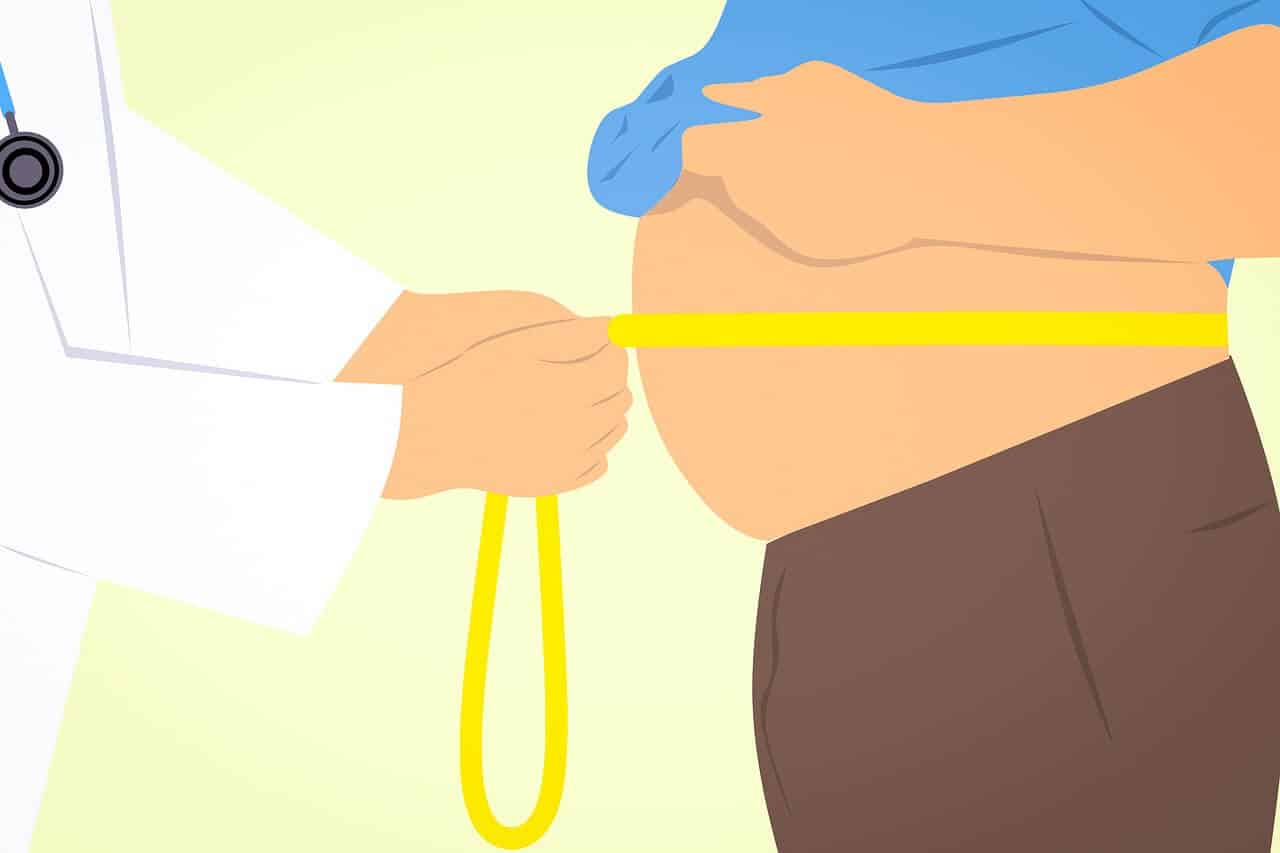 Features
Hyperbiotics Pro-15 Features
15 probiotic strains
Easy to swallow
Long shelf life without the need for refrigeration
All-natural supplement (vegetarian, non-GMO, and lactose-, gluten-, and yeast-free. It is also soy-, sugar-, iron-, and nut-free, and contains no artificial flavors,colors , or preservatives.)
5 billion Colony Forming Units (CFUs) per pearl, equivalent to 75 billion CFUs of regular probiotic capsules.
Prebiotics in every pearl
Only needs a single dose per day
Made in the USA, adhering to FDA guidelines
Directions
How To Use Hyperbiotics Pro-15
Taking Hyperbiotics Pro-15 tablets supplements is quite easy, as long as you follow the directions. All you need is one tablet a day. The time-released Hyperbiotics Pro-15 probiotic pearls delivery ensures that you receive the strains throughout the day.
For those trying to recover from the side effects of an antibiotic, it is recommended to take the Hyperbiotics Pro-15 Probiotic Pearls three times daily until normalcy returns.
Product details say it needs no refrigeration. Just store in a cool, dry place if you live in a temperate region. The patented LiveBac ensures that you reach half-life on the bottle.
You can take this supplement on an empty stomach. A Bio-Track system delivers the strains and it does not necessarily require a food buffer.
It's advisable to start using the supplements once you open the bottle. Most probiotics begin to die once you exposed them to the air.
Bacteria Strains
Hyperbiotics Pro-15 Bacteria Strains
Many of the bacteria strains in Hyperbiotics Pro-15 offer different health benefits.
Lactobacillus acidophilus is responsible for creating a fortress of colonies whose primary responsibility is to keep unwanted organisms out of the gut. Scientific studies show that this strain helps in reducing the menace of occasional diarrhea and improving the immune system response, according to Synthetic and Systems Biotechnology. 
The lactobacillus fermentum strain is very important for its antioxidant activities in the gut system. It can help reduce the growth of yeast, bacteria, and other pathogens.
Lactobacillus casei works hand in hand with lactobacillus acidophilus during the enzymatic conversion of lactose to lactic acid. This is particularly helpful for lactose intolerant individuals, according to one study published in Medicina. 
Bifidobacterium lactis can boost the immune system by propagating the production of front-line battle-ready cells in the gastrointestinal system, according to Frontiers in Microbiology.
Free radicals are very harmful to the system. Their presence in large numbers can lead to degenerative cells and tumors. Bifidobacterium longus provides a very potent antioxidant support that reduces the effects of free radicals. It also takes part in the digestive breakdown of simple sugars.
The potency of lactobacillus rhamnosus is important to travelers, as it is helpful against food poisoning and traveler's diarrhea, although more studies are needed to confirm this, according to Clinical Infectious Diseases. 
One of the by-products of lactobacillus plantarum is hydrogen peroxide, which we need for the proper functioning of the immune system. This diatomic molecule is also potent against harmful bacteria and it alters the pH of the gastrointestinal tract, making it unfavorable for pathogens.
Bifidobacterium infantis helps the body absorb nutrients within the GI system.
Warnings & Side Effects
Hyperbiotics Pro-15 Warnings And Side Effects
We found that natural supplements like the Hyperbiotics Pro- 15
probiotic pearls from a variety of strains had minor side effects. Some of these effects may include:
Vomiting
Diarrhea
Nausea
Stomach pain
Loose stools
Bloating
Gassiness
We found very few users who complained about allergies while using this supplement.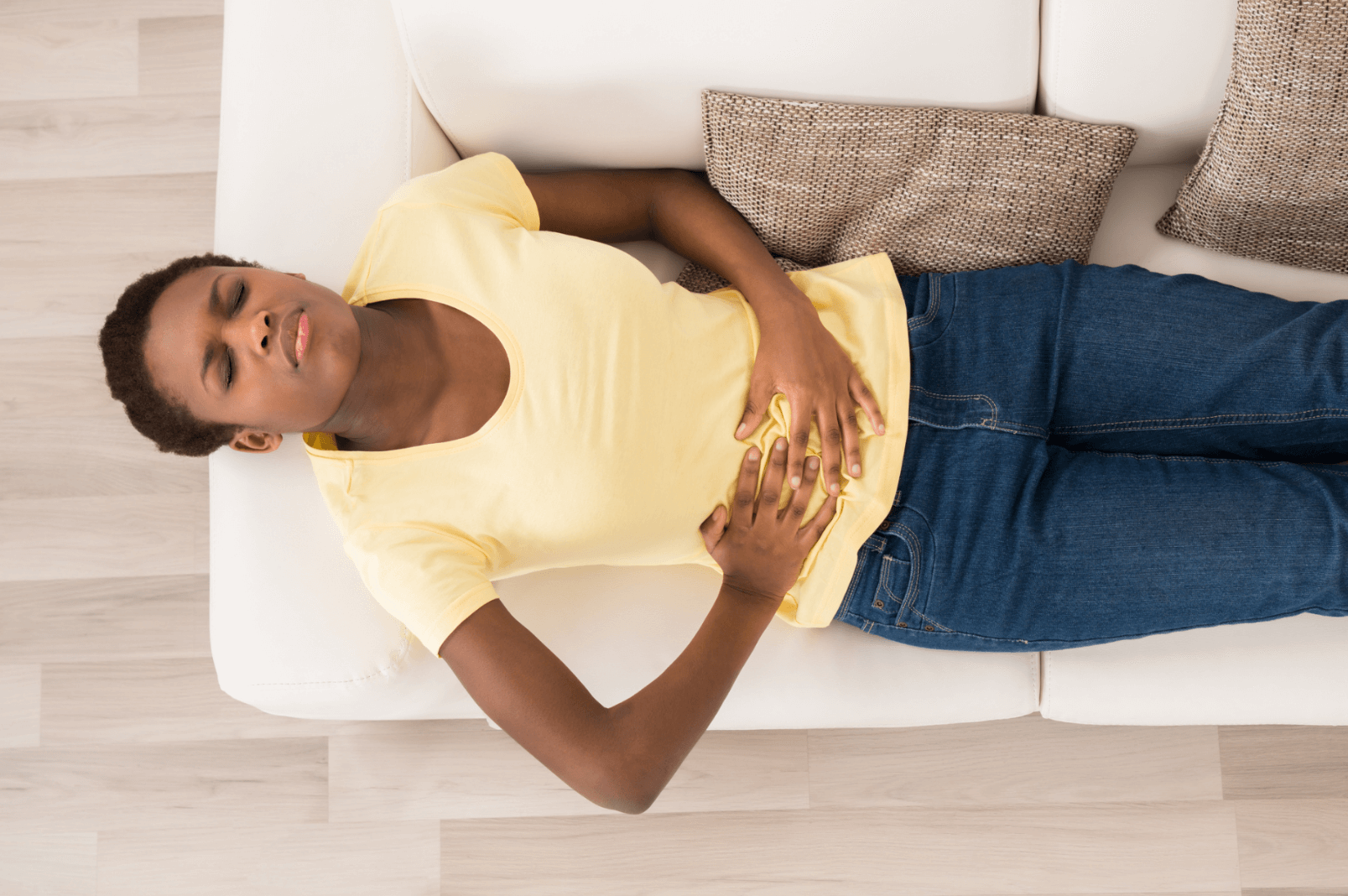 Food List
What Food To Eat With Hyperbiotics Pro-15?
Food rich in prebiotic fibers is best to combine with Hyperbiotics Pro-15 Probiotic Pearls. Vegetables like zucchini, avocado, broccoli, cucumber, cabbage, and artichokes are ideal.
When it comes to meat, opt for chicken, beef, and lamb. Fish like wild salmon and sardines are equally ideal. Healthy nuts like almonds, walnuts and flax seeds have enough prebiotic fibers to support probiotic strain growth.
When it comes to herbs and spices, there is a lot to choose from, including turmeric, rosemary, basil, cloves, and oregano. Herbal beverages like cinnamon, peppermint, and ginger tea are very potent when you take them alongside Hyperbiotics Pro-15 tablets.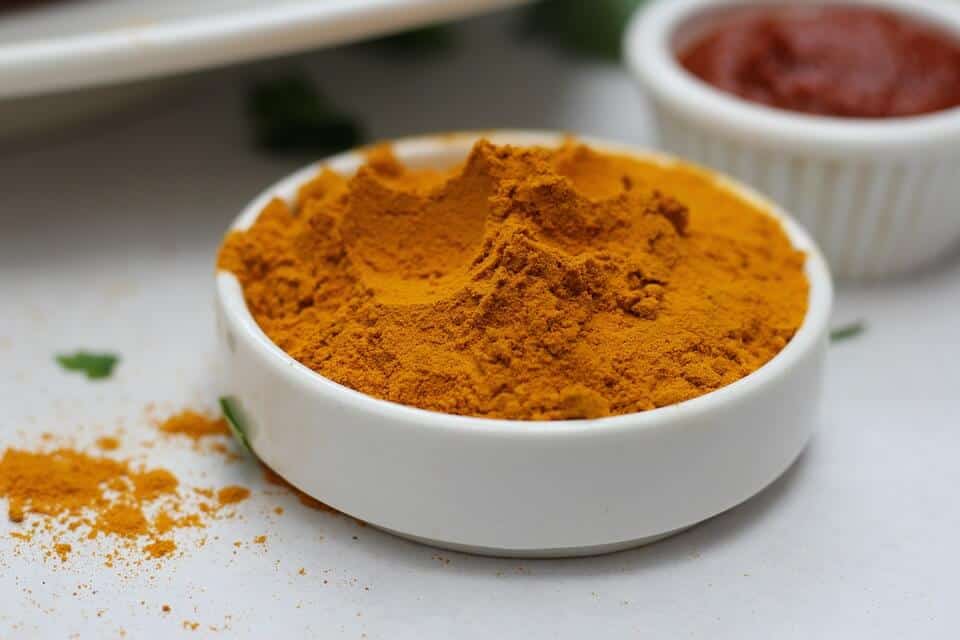 Price
Hyperbiotics Pro-15 Price
You can buy a 60-tablet bottle from the official Hyperbiotics website for $25.
Hyperbiotics Pro-15 Alternatives
There are some notable alternatives to Hyperbiotics Pro-15 probiotic pearls that have improved the gut health of users:
Biotecture Probiotic
Each tablet of Biotecture Probiotic contains the bacterium lactobacillus acidophilus.
Without upsetting the stomach, it can improve symptoms of digestive stress, lead to better digestion, decrease heartburn, and reduce inflammation.
Nutrition Essentials Probiotic
Currently selling on Amazon for a little under $20, it has over 200% more CFUs than most probiotic brands in the market.
Some say it improves mineral and vitamin uptake in the gut region and promotes urinary function.
Naturo Sciences Probiotic
Just like the Hyperbiotics Pro-15 tablets, Naturo capsules are time-released, ensuring that the strains make it unharmed to the colon region.
The longer shelf life of this product is as a result of their packaging with nitrogen. More of the bacteria stay alive longer, even after the bottle is opened.
Align Probiotics Supplement
Currently on Amazon for $28.95, this probiotic is unique because of its exclusive content of the probiotic strain bifidobacterium infantis 35624.
This particular strain is hardly in other probiotic products in the market and it can get your gut flora in optimum condition.
Hyperbiotics Pro-15 & Weight Loss
Not only do most probiotics contain strains that improve your immune system, but they can also help you maintain good colon health.
They can also help you lose weight, according to recent research in the British Journal of Nutrition. According to the research, 125 overweight men and women followed a 12-week plan on probiotic and placebo pills.
Results showed that those on probiotic pills lost more weight than those on the placebos. As time went by, those on the placebo pills maintained a steady weight while those on the probiotic pill continued to lose weight.
What Users Are Saying
"I've tried many different probiotics. Hyperbiotics is by far the best. Both my wife and I have been taking this probiotic for a year now and the difference is amazing."
"Didn't think they were any better than any other cheaper probiotic I've taken and I've taken a lot."
"The positive about the product is the size. Some negatives: the product seems too effective. My system never adjusted to the amount or type of probiotics. Also the pills are not coated well and can really scratch your throat when you swallow."
Bottom Line
The Bottom Line – Does Hyperbiotics Pro-15 Work?
All right, now the moment you've been waiting for: our bottom line on Hyperbiotics Pro-15 time-release pearls. Firstly, we like that this supplement is easy to use, contains a few natural ingredients and that it's made in the USA. But we have some reservations about this formula after reading several discouraging user comments posted online. Also, we're concerned about the unpleasant side effects that some people have reported.
If you're trying to slim down and improve your health, then we recommend you go with a product that contains clinically tested ingredients for weight-loss, does not lead to any unwanted adverse effects and is backed by positive user testimonials.
Among the best products we've seen this year is one called Burn TS. Its formula is a proprietary blend of four key ingredients, some of which have been shown in published clinical research to help speed up fat loss and elevate metabolism. So far, we have not found any negative user reviews. Also, the customer comments posted online indicate people are seeing great results.
The makers of Burn TS are so sure about their product they're offering a 2-Week Sample, which is a positive sign.
Learn More About Burn TS »