Iconic Protein Review

- 12 Things You Need to Know
Iconic Protein – is the Iconic Protein drink healthy? That's the question many people are asking, which is why our research team decided it was time to dig deep into this protein supplement.
We looked at all the ingredients, the possible side effects, clinical research, human studies, and more. Here we have the bottom line on Iconic Protein and weight loss with all the information in hand.
Iconic Protein can be purchased through their Official Site.
Overview
What is Iconic Protein?
Iconic Protein is a protein supplement available as a ready-to-drink product or a protein powder. There are also sample packs available if you want to try the protein supplement before making a more significant purchase. The available flavors are:
Chocolate Truffle
Cafe Latte
Cacao + Greens
Vanilla Bean
Iconic also offers a protein powder.
Who Makes Iconic Protein?
There's no indication that a company other than Iconic Protein is behind the product. We found no mention of a company in the Privacy Policy, and the only contact information is an email and contact form.
2021 Update: The name of the company is Be Well Nutrition.
Iconic Protein Customer Service
Iconic's customer service department is reachable via email, but that's the only means of contact outside of social media.
Email: info@drinkiconic.com
Does Iconic Protein work?
Nutrients — Milk protein is a cost-effective and simple way to stimulate muscle protein synthesis in middle-aged men.
Iranian Journal of Pharmaceutical Research — "Milk proteins have high nutritive value and remarkable medicinal properties."
Nutrition & Metabolism — "Epidemiological evidence shows dairy consumption to be associated with a decreased prevalence of metabolic-related [conditions], supported by experimental studies showing milk protein decreases the prevalence of individual metabolic risk factors such as increased blood flow, increased LDL, and a mild increase of blood sugar."
Products Similar to Iconic Protein
Other Products
Other Iconic Products
The three Iconic supplements we could find, at this time, Iconic Kids, ready-to-drink shakes, and protein powder. The company looks to be relatively new so that additional products may be added in the future.
Scroll below for one of the best products we've seen over the last year.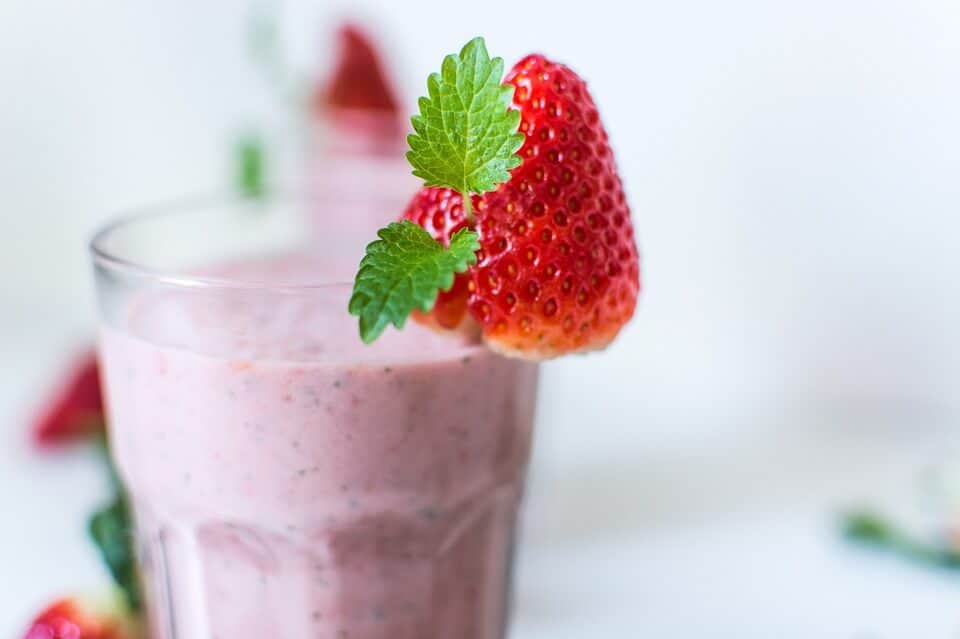 Claims
Iconic Protein Claims
The claims made by Iconic are straightforward – the ready-to-drink product is created from grass-fed cow protein, though the protein powder is not. Other than providing a good source of protein, there are no other uses for the product.
Ingredients
Iconic Protein Ingredients
There are quite a few ingredients in Iconic Protein ready-to-drink products. These ingredients are:
Water
Grass-Fed Protein Isolate
Organic Blue Agave, Monkfruit, Stevia
Chicory Root Inulin
Electrolytes
When you take a look at the Iconic Protein powder, the ingredients are:
Milk Protein Isolate
Natural Flavor
Monkfruit Extract
Sea Salt
Ingredient Details
Details on Ingredients
Does protein have a connection to weight loss, and, if so, just how much research is there to prove the connection?
Grass-Fed Protein Isolate / Milk Protein Isolate (not grass-fed): Most research into the impact of protein on weight loss has involved whey or milk protein. The grass-fed title has been a topic growing in popularity, but this has yet to translate into dedicated research.
When we look into the effect of protein on weight, we see that research abounds. In 2008, the Asia Pacific Journal of Clinical Nutrition published research showing high-protein intake increased the feeling of fullness and weight loss.
Jump forward to 2015, and again research shows protein helps fight hunger. Hence, you eat less and, subsequently, lose weight – the American Journal of Clinical Nutrition.
In 2017, Obesity Facts published research that showed a [high protein diet] group lost significantly more weight than…participants in the [standard protein diet] group."
The effect has even been shown in an older population, as evidenced by improvements in body composition with a higher protein diet – Nutrients.
In 2018, Frontiers in Endocrinology shared research that again connected high-protein diets to weight loss – and the list of supportive research keeps piling up.
It's important to note that the effect of protein on weight loss was most often seen in people following a high protein diet. If you're using Iconic Protein as part of a standard protein diet, the effects may not be the same.
Organic Blue Agave / Monkfruit / Stevia: Blue agave, monk fruit, and stevia are all-natural sweeteners. Each has its own flavor and sweetness level, which is likely why all three are used by Iconic Protein. Natural sweeteners decrease calorie count, in many cases, and removed processed sugars from the product.
Weight Loss
Iconic Protein and Weight Loss
There is a secure connection between protein and weight loss. No doubt consuming a high-protein diet is beneficial in terms of body composition and body weight. However, this effect is not unique to Iconic Protein. This supplement is an option as a supplement in a high-protein diet. Still, there's no reason to believe it works any better than other grass-fed protein sources.
Side Effects
Iconic Protein Side Effects
The only side effects we've found with protein shakes affect the stomach. You may experience:
Gas
Bloating
Stomach upset
Nausea
Directions
How to Use Iconic Protein
The Iconic Protein ready-to-drink shakes are the simplest to use – chill and drink. Protein powders need to be mixed with water or your favorite non-carbonated beverage and mixed well before drinking. There's no indication that you can use Iconic Protein in hot drinks.
Where To Buy
Cost and Where to Buy
You can purchase Iconic Protein from the official website and Amazon. On the official website, you'll spend $38 for a 12-pack of ready-to-drink shakes. Protein powders retail for $27 per pound. Sample packs come with five flavors – one of each currently available variety.
Pros and Cons
Pros and Cons
There's very little to know, like, or dislike about Iconic Protein, but there are a few pros and cons.
Pros:
The company is transparent with all ingredients.
There are no fluff ingredients in the formulas.
Cons:
The protein powder is not from grass-fed cows.
What Users Are Saying
What Users Are Saying
"I purchased the cafe latte. It's so good! I like frozen sugary coffee drinks that are not so good for my growing waistline. Yet this was the perfect replacement for a bad habit needing an immediate halt! Now I get the protein I need and the taste I love!"
"The worst taste ever. Stevia is just the worst aftertaste in the universe. – the taste is nasty. That Stevia has the worst after taste. And it is difficult to cancel this order. Why can't I find a way to cancel this subscription for good?!?!"
"These protein drinks are ok tasting, like slightly chocolate milk. It's not as rich tasting as I'd hoped, but the healthier ingredients make it worth it. Definitely tastes better cold."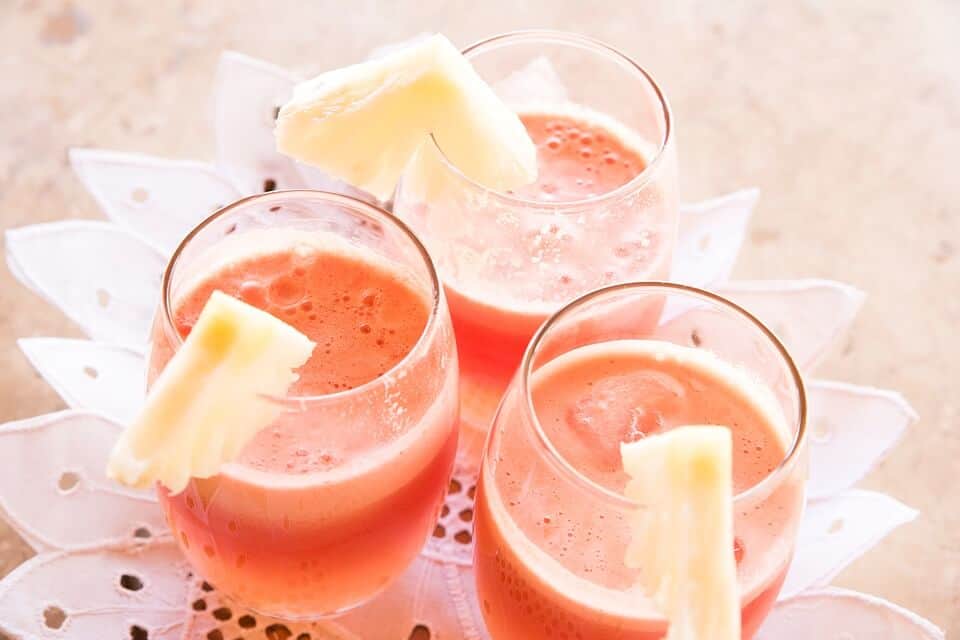 Bottom Line
Bottom Line on Iconic Protein
What's the final take on Iconic Protein? If you're looking for a grass-fed protein, you may be satisfied with Iconic. Unfortunately, there's nothing special about the formula or the protein source, for that matter. Science shows that whey protein works for weight loss, but no definitive science says grass-fed protein is more useful or healthier.
Losing weight with protein is an option that's been proven to work, but there are other ways to lose weight and keep it off.
Among the best in weight-loss apps and support is Noom. We love that in just 10 minutes a day, you can learn how to eat for life, so you lose weight and keep it off. Lifelong changes are needed to lose weight, and Noom guides personal coaches, and support via a virtual community, and so much more.
Plus, for a limited time, you can access a free trial offer of Noom just because you're a Dietspotlight reader.
Learn More About Noom »