IdealLean Review

- 18 Things You Need to Know
IdealLean is a protein shake claiming to meet women's nutritional specific needs 'head-on'. IdealFit, the company behind IdealLean, boasts that their shakes have a 'deliciously smooth taste,' and implies that every other protein powder on the market is intended for men. This claim is simply inaccurate, as clinical studies have confirmed that men and women require very similar amino acids for muscle growth and recovery.
When our team dug deeper, they were also concerned with the lack of solid science supporting IdealLean's weight-loss claims. We examined this protein shake from top to bottom to bring you the truth. Here, you can read a summary of our conclusions.
IdealLean can be purchased through their Official Site.
Overview
What is IdealLean? 
IdealLean is a line of fitness products made by IdealFit Company. Their range of products is in the weight loss category. IdealLean products can be described as new entrants into the IdealFit product line. The products are targeted at women who desire to have a lean and uniformly toned body.
Established and certified sports nutritionist, Lindsey Matthew, is one of the team members who help formulate this group of weight loss products.
We are encouraged to see a national figure associated with these products. IdealLean products include IdealLean protein, fat burner, IdealLean Pre-workout supplements, and IdealLean BCAAs, among others.
The range of products we found on the company's website is thought-provoking, especially because they target only women who want to keep fit and healthy. Though the company boasts some quality products, we are a little worried about the claims they may have since the FDA is yet to evaluate the website's statements, but this is what some of the ingredient research says: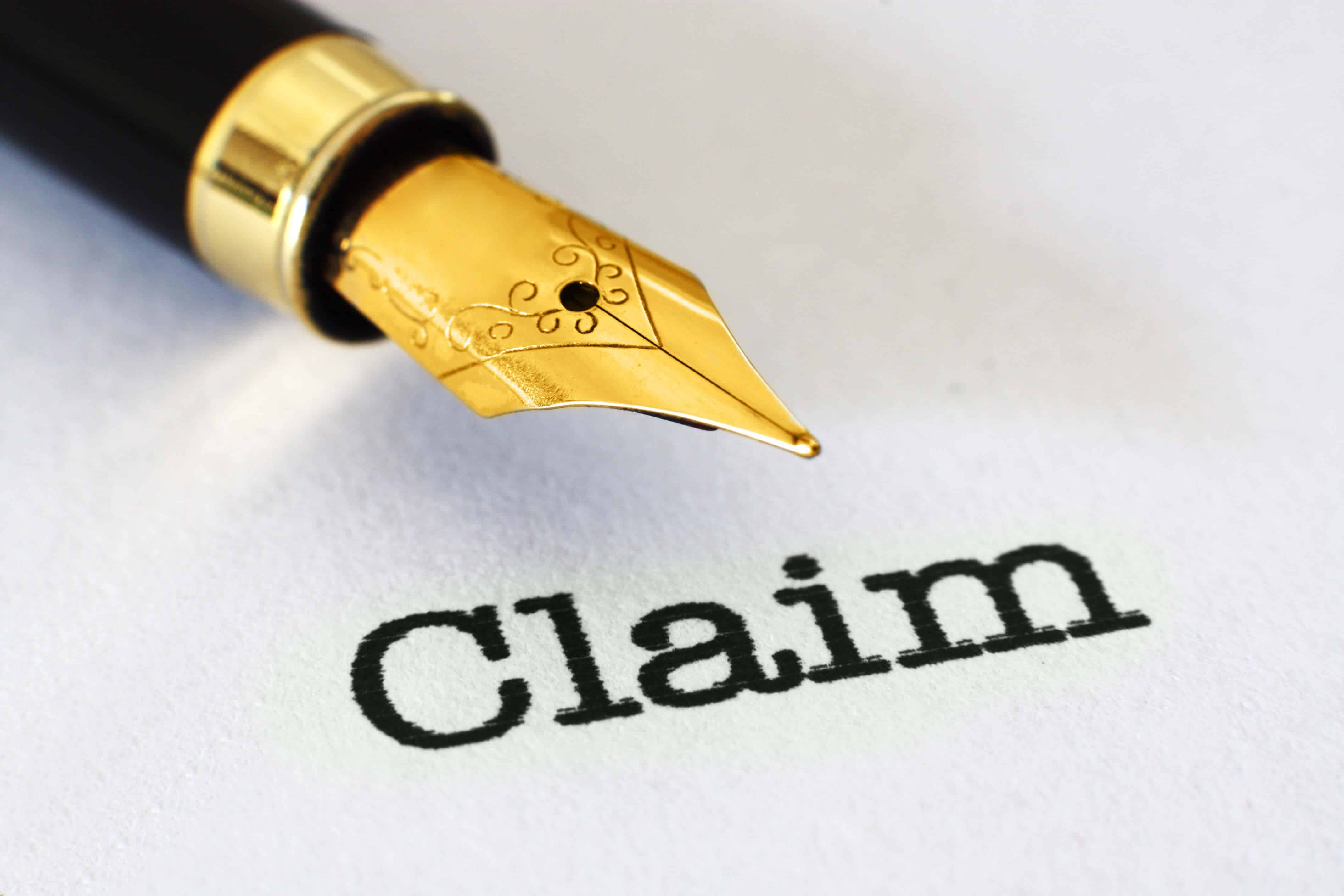 IdealLean Competitors
Company Bio
How Did IdealLean Start?
The IdealLean range of products is among the many products by IdealFit Company, a subsidiary of The Hut Group. Consider IdealLean as one of the top brands of the company. The company was established in 2004, and it owns many other websites that cater to the varieties of health needs.
IdealLean fitness products have since been a great supportive workout and fitness choice marketed by the company on their website. So supportive that they now offer an Affiliate Program. Sign up is easy on the website and they offer a commission based on sales from your unique link. They also offer products so that you can use them and talk about the experience online.
Scroll below for one of the best products we've seen over the last year.
Claims
IdealLean Claims
We are quite happy not to find some bogus claims by the company on any IdealLean products. Among IdealLean products is the popular IdealLean protein for women.
This product claims to contain great amounts of nutrients vital for women's recovery after working out and keeping one fit. This should not be strange since whey protein is a significant component of the formulation.
However, with the many products on display, the company has no scientific backing and research about the claims. The statement at the bottom of the company's website, stating that the Food and Drug Administration is yet to evaluate the website's statements, can be a turn-off to people on the effectiveness of the products.
It will be sufficient enough for users to have full confidence in what they are using. For a company that has been in existence for over 10 years, there shouldn't be such excuses on the evaluation issue.
In this section, it's just great to look at some of the major ingredients that constitute the IdealLean products.
Keep in mind that this comprises the major components common to most of the IdealLean product collections and may not be specific to any particular one.
Whey Protein Isolate
Artificial and Natural flavors
Protein blend
Sucralose
IdealFit Recovery Blend
It is not surprising that IdealLean products are mostly protein-made. This is expected. A major concern that has received lots of comments in reviews is the taste aspect. The company needs more work in this area, as it has earned them bad reviews. Their product tends to be far too sweet; something consumers believe to be a massive drawback.
Does it Work?
Does IdealLean Work?
IdealLean products claim to produce the expected result for which they are designed. The official website is filled with images of people whom the company showcases as testimonials for the effectiveness of their products.
We cannot hold them for the effectiveness of the product, as you'll hardly find any serious complaint except for the taste. Scientifically, there are no papers published to verify what each product is capable of doing.
This is where we find some fault with the company.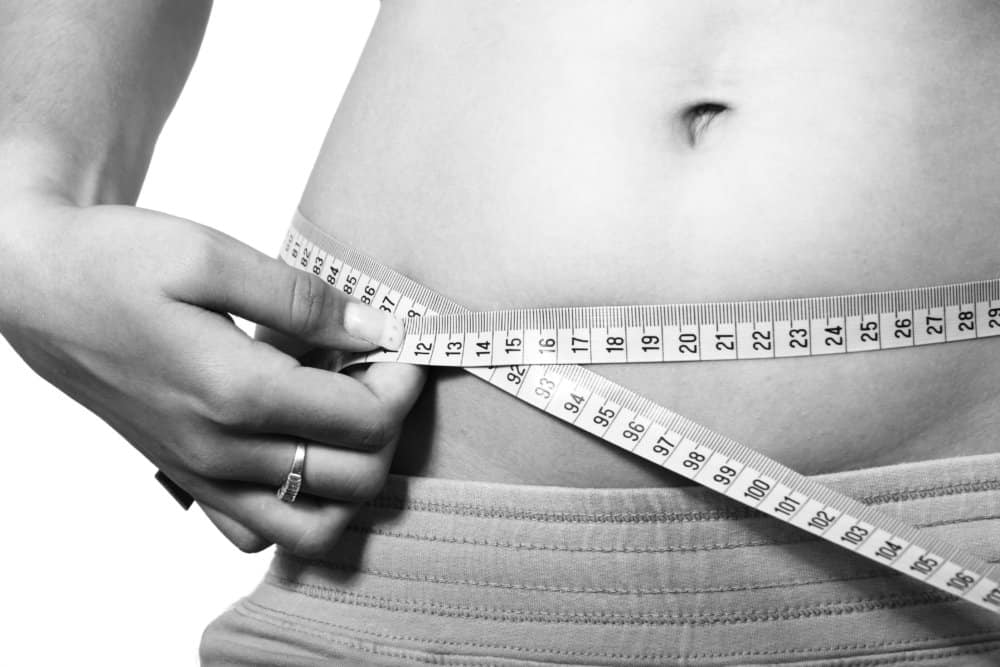 Benefits & Results
IdealLean Benefits and Results
The product's manufacturer claims the IdealLean products come with great benefits.
A product like IdealLean protein, which contains whey protein, can eliminate fat and keep users full for a more extended period, based on a study in the Journal of Post-Acute and Long-Term Care Medicine. However, a study published in Nutrition Journal suggests that other protein forms may work better at appetite suppression.
Getting lean muscle is thought possible with the presence of L-Glutamine. However, research in The Journal Nutrition on the topic suggests this may not be the case.
IdealLean claims folic acid helps your body to maintain and produce new cells. Unfortunately, a study in the Institute of Microbiology, Rutgers University, New Brunswick, New Jersey, backing this claim up is outdated and was only seen in microorganisms, not humans.
Other core claimed benefits of IdealLean products are:
Energy from natural products
Metabolism support
Appetite suppression
Smooth taste
Weight Loss
IdealLean and Weight Loss
Achieving weight loss with IdealLean products comes in different approaches. It is all clear that fats and carbohydrate-based foods support the instance of weight gain.
IdealLean protein supplements are formulated most times by using a unique plant protein called whey protein. It is void of any fat or sugar. A lean body or weight loss without a workout can be achieved using the IdealLean protein product.
According to the manufacturers, you can only lose less than 30 pounds with this product. Following a workout challenge, in combination with IdealLean protein, is seen to provide a better result.
Certified national sports nutritionist, Lindsey Matthews, encourages taking IdealLean protein along with her 15 days free workout program.
Directions
How to Use IdealLean
The adaptable nature of IdealLean products, such as IdealLean shake, makes using any of the products flexible and easy to consume.
You can take them along with vegetables, milk, and fruits or prepare a delicious mixture of your choice.
Commonly, you have 30-day servings. You need to take a scoop and mix with any liquid of your choice for a smooth textured drink.
For IdealLean fat burner, the instruction says to take one capsule just before lunch. Don't exceed two capsules per day.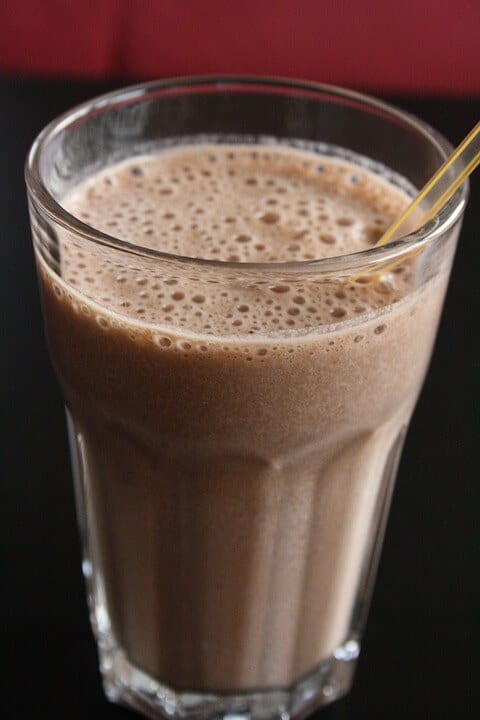 In the case of IdealLean protein shake, 1 level scoop of 27g lasts for 30 servings.
Lindsey gave her usage plan on IdealLean protein as follows:
5:00 am – IdealLean protein, half c. oatmeal, and 1 c. berry
5:30 am – IdealLean pre-workout
6 -7:30 am – Workout with IdealLean BCAAs
7:30 am – IdealLean protein, one banana, a quarter c. cream rice smoothie
9:30 am – 2 slices Ezekiel bread, one whole egg _ held c. egg whites, one capsule IdealLean Fat burner
1:30 pm – 1 c. brown rice, 4 oz chicken breast, and half avocado, one capsule IdealLean Fat burner
3:00 pm IdealLean BCAAs
5:00 pm – One small baked sweet potato and 4 oz teak
8:00 pm – Ideal protein with one T. peanut butter
You don't have to follow this specific plan, but it can give you some ideas.
Side Effects
Potential IdealLean Side Effects
The IdealLean products seem not to have any notable side effects, as seen on the official website. There are, however, some warnings if you are allergic to some conditions.
Milk and soy are two common allergens, according to Pediatric Clinics of North America, which are both present in several IdealLean products. One user, as noticed in online reviews, complained of stomach troubles after using the product.
You must take care to go through the individual components' side effects and take note of the product warnings stated down below.
Warnings
IdealLean Product Warnings
Take note of these warnings if you have to buy any of the IdealLean products:
•    IdealLean protein shake: Allergens: Contains milk
•    IdealLean meal supplement for women: contains soy, milk, wheat, and may also contain gluten
•    IdealLean oatmeal peaches N cream: contains wheat, soy, milk, and may also contain gluten
Alternatives
IdealLean Alternatives
If IdealLean does not meet your needs, some alternatives claim to have similar benefits:
NLA For Her Whey
Cytosport Muscle Milk Light
Optimum nutrition gold standard
FitMiss Delight
PEscience Select
Lipo-6 CLA
Recipes
IdealLean Protein Recipes
IdealLean comprises of many products with different compositions.
Here are some of the IdealLean protein recipes you'll find on the company's website:
Chocolate Mocha Banana – calories per serving – 153/21g protein/14g carbs/ 2g fat
Peanut butter snowball – calories per serving – 101/4g protein/ 5g carbs/ 8g Fat
Cinnamon Raising smoothie – Calories per serving – 205/21g protein/ 25g carbs/ 3g fat
Strawberry Cake Batter Shake – calories per serving – 124/ 21g protein/ 2g fat/7 g Carbs
Gingerbread Latte – calories per serving –129/21g protein/8g carbs/2g Fat
Chai Eggnog Latte – calories per serving – 170/ 23g protein/ 16g carbs/ 2g Fat
You'll find other interesting IdealLean protein recipes on the website page, where this is published.
Where To Buy
Where Can You Buy IdealLean Shake?
IdealLean protein powder and other IdealLean products are available on its website and other reputable online stores like Amazon.
You can order directly from Idealfit.com as it appears to be cheaper when you order from the manufacturer.
You also have the benefits of a guarantee when you deal with them directly. You have a one-year warranty cover.
This may not be the case if you go to a third-party website. If you are not satisfied with the product, you can return it within one year of the purchase and get a full refund.
Cost
IdealLean Protein Powder Cost
Compared to other alternatives in the market, are IdealLean protein shakes and other related products affordable?
You'll find the lowest available price on their website with 50% off at the time of this writing.
But suppose we have to compare the average price for the IdealLean protein (chocolate brownie) with other alternatives. In that case, we can agree they offer some of the more affordable pricing on the market.
The 30 servings with a calorie composition of 80g and 20g protein cost $27.49.
Other alternatives and their costs are as follows:
NLA for Her Whey with 190 calories and 28g protein costs $44.99 for 18 servings.
FitMiss Delight with 90 calories and 16g protein compositions comes at $27.99 that lasts 36 servings.
Shakeology with 160 calories and 17g protein meant for 30 servings comes with a price tag of $129.95.
Looking at this, we may not call it the cheapest on the market, but it is affordable.
Pre-Workout
IdealLean Pre-Workout Product
Getting into the mood of a workout can be a challenge sometimes. IdealFit claims IdealLean Pre-workout takes care of this. The product is targeted at women who are focused on building lean muscles. The product is claimed to give you that edge you need to break into the training mode, and it helps in acquiring a faster result in your workout!
Especially if you find attaining your fitness goal a substantial challenge, IdealFit recommends you to try this product to create that balance you need and the adequate concentration during your workout. It is designed to aid both the physical and mental aspects of your training.
It is seen to be the only product that focuses on women only for improved energy, fat loss, and motivation.
It contains a green tea extract of 50% EGCG and a proprietary IdealFit Fat-loss blend.
We cannot say how effective the IdealLean Pre-workout product is since no scientific proof is published to support the claim.
However, studies in the Journal of Research in Medical Sciences show the benefits of Green tea extracts to the body.
Shakes are not new in the market with fitness trainers and those who value protein supplements. IdealLean shake comes in a meal replacement form. The product, as expected, contains the core ingredients enough for you to stay out of hunger.
A scoop of a meal replacement shake of IdealLean contains whey protein blend, omega-3 fatty acids, fat, sugar, and adequate carbohydrate that your body needs to stay healthy.
The company recommends taking either one or two of your plan per day.
You should not confuse this product with IdealLean protein, which is taken after or before workouts.
Meal replacement shakes can be taken at any time of the day, unlike the other protein products.
Ingredients
IdealLean Protein Ingredients
When buying any protein shake, the ingredients involved determine what to expect from the product to a large extent.
Here are the primary IdealLean protein ingredients for the chocolate flavor:
IdealLean protein chocolate
Whey protein isolate
Cocoa
Sucralose
Artificial and natural flavors
The above IdealLean protein ingredients also include some vitamins and minerals to make a complete yummy drink for protein workout needs. Other flavors are only different as per the choice; otherwise, you'll find the same IdealLean protein ingredients in all.
Women's Protein Shake
IdealLean Women's Protein Shake
Lindsey helped develop the IdealLean women's protein shake to assist women in obtaining the desired result in their quest for fitness and lean bodies.
The product claims to help you recover adequately after training and serves as a nutrition option for healthy muscles.
It seems to be a great product, as people are excited about it for building a perfectly toned body, attaining a good physique, and keeping fit all through the day.
The product contains 100% whey protein, zero fat, no sugar, and no carbohydrates.
You get 80 calories and 20g of protein in this special pack designed to meet women's needs before and after a workout.
What Users Are Saying
What Users Are Saying
"One of the best protein shakes I've tried. They used to make a birthday cake flavor that was amazing. I have chocolate brownie now and it's really good too. Excited to try other flavors. It's a bit pricey but worth it IMO."
"Horrible taste! Mixed with water and it tastes like popcorn! I do not recommend this flavor!"
"The smell throws me off. I mix with milk. But the taste is great. It doesn't have a chalk taste like most protein powders. And it's a pretty big container."
Bottom Line
The Bottom Line on IdealLean
So, are we sold on IdealLean? Well, we do like the wide variety of products and variations of flavors provided for each, but we have some reservations regarding their taste and packaging.
For those wanting to lose weight once and for all, our suggestion is to pair meal replacements with a program that can meet your individual needs and help you lose weight the healthy way.
Among the best weight-loss programs we've seen this year is one called Noom. You don't have to worry about taste, and results are amazing, based on user reviews and multiple clinical studies. Plus, the app includes everything you need to reach your goals from anywhere, including personalized meal plans, human coaching, customized health information, and more.
It helps that the makers of Noom are confident enough in the program to offer Dietspotlight readers a free trial offer.
Learn More About Noom »