iFit Review

- 23 Things You Need to Know
iFit is a weight loss app intended to serve as a fitness tracker that also comes with a support team who offer guidance to achieve your fitness goals. The website for the app claims that it provides a variety of experts to offer you ""unique plans"" that are designed for you based on your own personal goals and body type. However, we doubt that the app actually provides solutions and suggestions that are completely unique to you.
Also, we believe that the information that the app provides can be found for free with simple searches. Our research team has investigated the claims made by the designers of the app to find out if it is worth your investment. We offer a summary of our findings here.
iFit can be purchased through their Official Site.
Overview
What Is iFit?
It is an exercise and health tracking device that tracks a user's calorie intake, how many steps they walked in a day, and how much sleep they have. This device allegedly helps you lose weight through a holistic approach, by showing you what your goals are and whether or not you have achieved them for each day.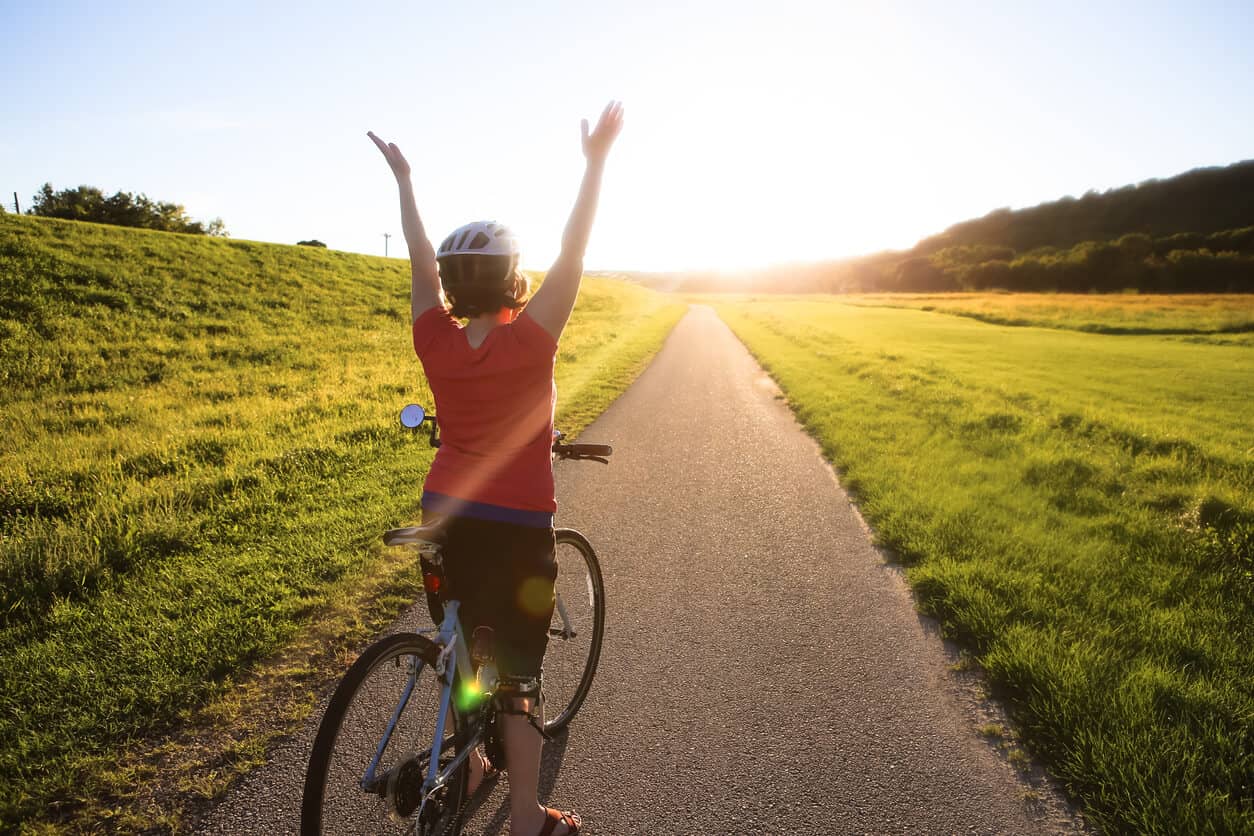 iFit Competitors
How Did iFit Start?
ICON Health & Fitness released the device in 2005. ICON happens to be one of the largest manufacturers of workout and fitness equipment. Its goal was to create smart technology for use alongside other fitness equipment like ellipticals, stationary bikes, and treadmills.
iFit Company Profile
Name: ICON Health & Fitness, Inc.

Address: 1500 South 1000 West, Logan, UT 84321, United States

Co-Founder, CEO & Director: Scott Watterson

Founding Year: 1977

Phone Number: 435-750-5000
ICON develops, makes, and markets fitness equipment. As we say above, this includes treadmills, elliptical cross-trainers, exercise bikes, strength training equipment, stationary bikes, home gyms, weight benches, yoga and pilates equipment, hand-held exercise, and performance apparel.
They work with retailers in the US, Asia, Australia, Europe, and Latin America, as well as selling them online.
They have research, sales, and manufacturing facilities in the States, Canada, China, and Europe. From July 2011, they have been a subsidiary of IHF Holdings Inc.
Scroll below for one of the best products we've seen over the last year.
Claims
iFit Claims
These devices have many uses, despite being a small gadget that just supposedly helps people with weight loss. First of all, iFit is a tracking device that you can pretty much place anywhere. You can wear it either on the arm or the wrist. Those who do not care for gadgets that interact with their skin can attach them on their outfit. It will work in the same way regardless.
Calorie Tracker
This device, although small, can perform a list of various functions. For instance, it can keep track of the number of calories that you consume when you eat. This way, you will be able to tell whether you exceeded the food limit that your diet sets, or if you ate too little and have room to spare.
Nutritionists
This tool supposedly has links to nutritionists who will help you manage what you eat through an online platform, to which you have access once you start the program. On there, you learn what you should eat to lose weight, receive a variety of healthy recipes, and get guidance by watching dieticians' videos.
Fitness Instructors
Apart from that, they claim that you also gain access to celebrity fitness instructors like Jillian Michaels and Elisabeth Hasselbeck. They provide you with workout ideas according to your body type and preference, as well as provide efficient ways to burn calories. You receive three choices of workouts per day and have access to an entire digital collection of work-out programs.
Sleep Tracker
The amount of sleep that you get each night is critical, so iFit also keeps track of your sleep patterns. This allows you to know whether or not you are getting ample sleep. This feature of the device is the "iFit coach." The coach sets this gadget apart from others because it can give you sound advice on what to eat or what work-out strategies to follow to lose weight efficiently.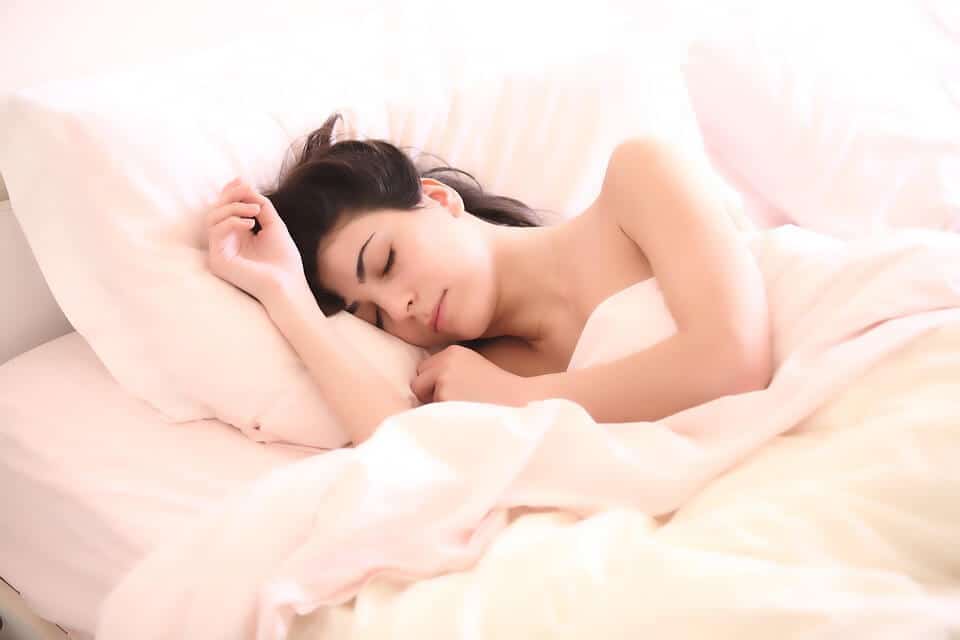 Does iFit Work?
The only reason a person would go out and buy a tracker like iFit is if they desire personalized guidance on their weight loss journey. A tracking device like iFit helps users better regulate their performance and activities. This would make the weight loss process more manageable, and more efficient, which is why a device like iFit can be useful.
There is no actual scientific proof or clinical study that indicate that iFit works.There are many perks associated with it, but it alone will not help you lose weight. It only helps you become aware of your changes. So as a tracker, yes, it does work. It works better than most trackers actually, which lack most of the additional functions that iFit has. We are a bit skeptical as to the power of iFit specifically as a weight loss device.
iFit Coach Plus
The company introduced Coach Plus in 2017 as next-level training. This adds daily, live-streamed fitness classes, allowing you to follow trainers as they guide you through various forms of exercise, like cross-training, yoga, HIIT training, and stretching.
Benefits & Results
iFit Benefits And Results
iFit is a convenient device, as nobody wants to count each step track every calorie. With it, you can see the number of steps and track of what you eat.
You can also have an account on their social media where you can find other iFit users. On this platform, people share their experiences and ideas so it acts like an online support group. There, you can post your progress and see other people's progress as well.
With the fitness coach, you won't have to struggle to find a suitable work-out plan. Once you become a member, they sort these things out for you. If you do well in a day, this will motivate you to keep up the good work. If you fail to reach your daily goal, it fills you with determination to reach it the next day.
The daily motivation will make you lose some weight more efficiently than if you did not have a tracking device. It will make the process somewhat easier for you, since you will be able to access resources that would otherwise be unavailable. All these benefits will not only make everything much easier, but they will also put you a few steps ahead of everyone who cannot access these services.
Criticisms
iFit Criticisms
As with all devices, this one is lacking in certain areas:
The gadget is not waterproof.
Its screen is hard to maneuver, you can easily scratch it, and it reacts to sunlight, making it difficult to read it in the sun.
It doesn't include a heart rate monitor.
The device is not very durable.
Some users have reported issues with charging it as it would not stay plugged in.
It can enter sleep mode regardless of your personal settings and what you're doing at the time.
iFit And Weight Loss
Weight loss is a tricky subject. As we said earlier, iFit is capable at monitoring your daily activities. However, it does not do anything that will make you lose weight. The device itself has several different motivation aspects. If you do not take full advantage of these aspects, then you simply have a glorified watch.
It is important to remember that weight loss starts from the inside. Your metabolism and calorie intake play a huge part in your ability to lose weight. iFit, as a gadget, just stores useful information and derails your weight loss process.
Studies have indicated that people who use fitness tracking devices end up losing much less weight than people who do not. It is crucial to remember that you must do all of the work yourself. iFit alone cannot make you lose weight.
However, fitness trackers in general can actually help weight-loss in the short term, according to a study published in the Journal of Sports Medicine and Physical Fitness. 
According to Mayo Clinic, this might not exactly be true though. Their review found that wearable fitness devices may give incorrect information.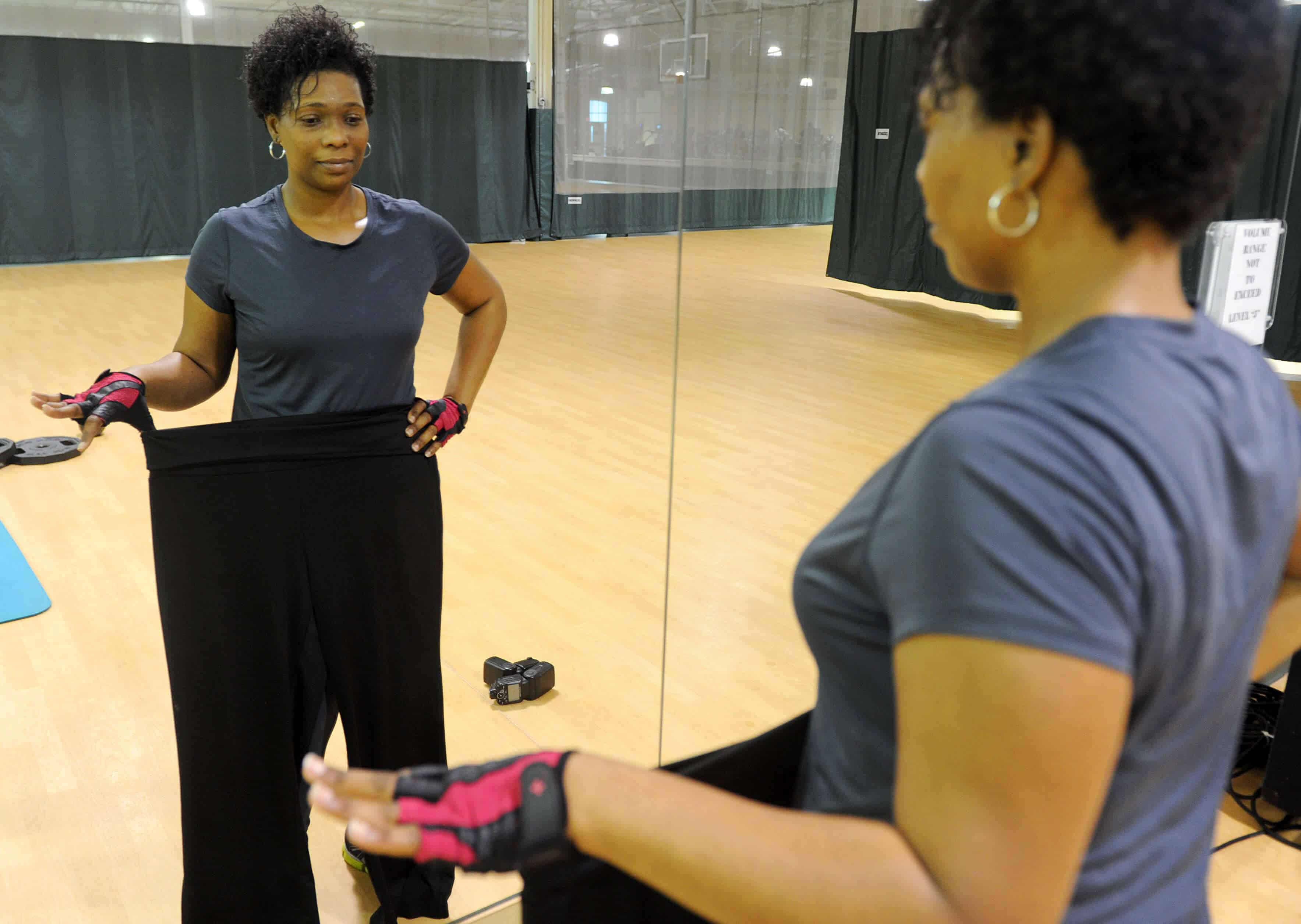 Examples
iFit Recipe Examples
Healthier Edible Cookie Dough
Ingredients
1 (15.5-ounce) can chickpeas, drained and rinsed
⅛ teaspoon salt
2 teaspoons vanilla
2 tablespoons butter
⅔ cup brown sugar
3 tablespoons whole wheat flour
½ cup oats
⅓ cup dark chocolate chips
Directions
Add chickpeas, salt, vanilla, butter, sugar, and flour in a food processor.
Blend until smooth.
Add oats and chocolate chips and pulse until they're only barely combined.
Enjoy with crackers, fruit, or by itself!
To store, cover and keep refrigerated.
Buffalo Chicken Lettuce Wraps
Ingredients
1 pound chicken breast
½ cup hot sauce
½ cup ranch dressing, plus extra for serving*
1 tablespoon olive oil
2 large diced sweet potatoes
1–2 heads romaine lettuce
Directions
Put chicken and hot sauce in a slow cooker.
Cook low for eight hours or high for about four hours, until the chicken shreds with ease.
Shred chicken, then put back in slow cooker.
Mix in ranch dressing and keep warm.
Heat olive oil in a skillet and sauté potatoes until tender— 5–10 minutes.
Add potatoes to chicken.
Split chicken mixture into four bowls.
Let each person arrange their own lettuce.
Top with more ranch, if you like.
Directions
How To Use iFit
You can use it in several different ways. It is compatible with various equipment for working out, like treadmills, ellipticals, and stationary bikes. You can also sync it with your phone or tablet, and access GoogleMaps with it. iFit comes with a wireless charger and dongle.
Whenever you use it, you should first sync the data to the iFit app. To do this, set your device to sync mode, and press the button on the device to pair the two. You will know it syncs once the red light comes on. Then hold the button down for about three seconds or until you see it flashing. you should enable Bluetooth for this.
Once you have purchased iFit, you should use it every day. It comes as a wearable watch that goes comfortably on your arm. iFit's services are free to access, but you can still purchase additional upgrades.
iFit Device Compatibility
The iFit app has the following requirements:
IOS: iPhone 4S, 5S, 5C, and above. iPod Touch 5th generation and above.
Android: 4.3 and above with Bluetooth BLE.
Side Effects
Potential iFit Side Effects
We have not come across any side effects so far. If you have sensitive skin, there is a risk that you could get a rash in the area that you wear the band.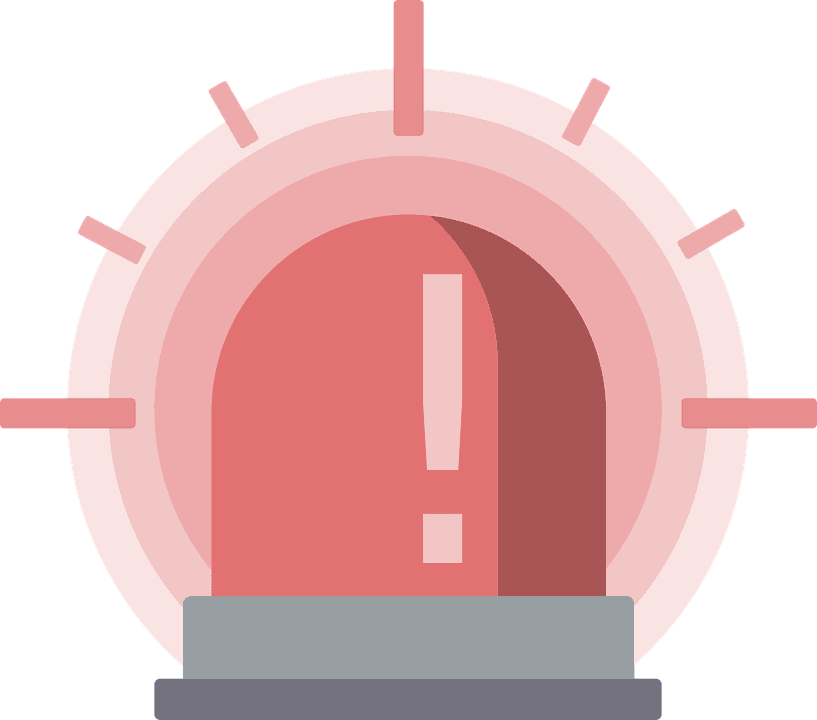 Warnings
iFit Warnings
iFit's tracker will help you so much when it comes to your daily fitness goals; however, it also has the potential to harm you. For example, knowing you under-walked one day could demotivate you. If this happens several times during the week, and for good reasons, like work or school, you may begin to blow it off.
Another issue you might face is inventing problems when there is none. For example, if you know that you did not get enough sleep, you become conscious of it and your day will not be fully productive. You would probably have a normal day if you did not know that you did not have enough sleep. A worse outcome would be having trouble falling asleep at night because of trying too hard to do so.
A more serious danger will be if the person using iFit has an eating disorder, because the last thing they should do is keep track of their calories, as they could starve themselves. iFit will end up doing more harm than good.
You could also become dependent upon this device. Once you're used to it, it becomes a routine. This is dangerous because the essence of using the tracker in the first place is to lose weight. Once that part is done, there shouldn't really be a reason to have it on all the time, apart from workouts.
iFit Alternatives
Jawbone Up2. This fitness tracker has a smart coach feature that gives you an average tracking of seven days. It shows you how many steps you take in a day. It costs $29.
Tomtom Spark 3 Cardio + Music. This is a waterproof fitness tracker, which has been enabled to track not only steps, but also swimming and cycling training sessions. It is also able to accommodate up to five hundred songs to keep you entertained through your workouts. In addition, it is quite lightweight, so it will not be a bother to carry around. It costs $211.
Garmin Vivo Fit 2. This fitness tracker is one that is intuitive. In time, it gets to learn the level of your activity, and based on that data it will be able to set a new goal for you every day. It costs $69.95.
iFit Elliptical
There machines are compatible with the device, elliptical trainers that ICON produces. You need to purchase an annual subscription with an iFit module, which also costs extra.
iFit Com Treadmill
iFit treadmills are also available. They include Proform, Freemotion, and Health Rider. The NordicTrack iFit live is also compatible. You can connect any CD, Mp3, DVD or iFit video with your NordicTrack iFit live compatible device.
Compatible Devices
iFit Compatible Devices
Many devices are compatible with this gadget. If you are looking for something with a classic twist to it then the iFit watch will do. The iFit tracker is just what you need when you are running, and it has excellent features, like a touchscreen. You can also connect it to your phone and get access to the iFit track app. The iFit track app will show you everything you need to know about your fitness routine.
Price
iFit Price
The price for iFit depends on what you buy.
On the official website, you can purchase an iFit membership for $15/month for individuals and $33/month for families.
On Walmart online, you can purchase the wearable iFit trackers for $20-50, depending on the model. They also sell iFit accessories for around $11.
Where to Buy
Where to Buy iFit
iFit Free Trial
Because their prices are a little high, you should consider getting a free trial to maximize your experience and also get the feel of the device before you decide whether to purchase.
Is iFit Worth It?
If you like fitness trackers, then you could give this one a try. User reviews are not too negative. However, it did not work well for some people. iFit reviews were both positive and negative, so you should probably try it out for yourself if you are committed and self-directed with your diet and fitness programs.
What Users Are Saying
"IVue fitness tracker that links with iFit application. I lost my previous IVue and IFit no longer makes or sell these items. I have really enjoyed downloading my workouts and steps into my fitness program so went to Amazon and found it. The device arrived timely and in perfect condition. It is a later version of the one I had so has a few more functions. Best of all, the price was way less than what I paid for my first one."
"Terrible don't waste your money bought as gift and it wasn't as they stated. In order to use you need to pay a monthly fee for service and when they tried to program it it didnt program or keep info you setup on fob. Once I read online reviews after gift was given it lead me to believe this was not what I expected. Will keep using my Fitbit this item works as stated."
"Some nice features and the simplicity is great. Two major problems – tracker tends to fall out when engaging in physical activity which kind of defeats through point of an activity tracker. Also, fell out of it's encasing onto a tile floor and now the screen will not work. Not really acceptable."
Bottom Line
The Bottom Line – Does iFit Work?
Are we about to order one for ourselves? We like that iFit has quickly grown into a respected company for weight-loss products, that they have a variety for every level of fitness, and that they sell worldwide, but we have hesitations when it comes to recommending it because of the negative reviews – that's something no customers should settle for. There's also the issue of difficult software.
If you'd like to lose weight, we suggest a product that offers value and delivers great results with a formula proven to help you burn fat and lose weight. Skip the complicated software and hidden costs and look for amazing customer reviews.
Among the best weight-loss programs we've seen this year is one called Noom.It combines personalized meal plans, human coaching, and extensive food tracking all into an easy-to-use app. These are the exact qualities we think dieters should be looking for.
Right now, the makers of Noom are offering a free trial to prove that they have confidence in the system. Dieters have nothing to lose but extra weight!
Learn More About Noom »