Insta Ketones Review

- 20 Things You Need to Know
InstaKetones is both an energy-boosting and weight loss supplement. InstaKetones claims to work quickly to raise ketone levels in the body, which triggers fat burning. But can consuming ketones alone, without a low-carb, low-sugar diet result in weight loss?
Concerns have been raised on the subject of using ketones as a weight loss supplement, which leads to a concern regarding the use of InstaKetones. Our research team considered the dosage of ketones per capsule and looked at the additional ingredients in this product to determine if this product is safe and useful for weight loss. Here is our condensed conclusion on InstaKetones.
Insta Ketones can be purchased through their Official Site.
Insta Ketones Readers:
Click here
to find out why we recommend trying Burn TS.
Overview
What is InstaKetones?
InstaKetones is an 'exogenous' ketone product. In other words, a product that contains a molecularly same chemical compound to that which is naturally produced in the body.
InstaKetones drinks will give you "fuel" for endurance and mental energy, help you lose fat, and curb your appetite. A dosage of InstaKetones in urinalysis will show that it boosts ketone blood levels by two points.
Insta Ketones Competitors
How Did InstaKetones Start?
The InstaKetones distributor was founded in 1990 and specializes in a variety of dietary products.
We assume that InstaKetones started when it was made a registered trademark on July 8, 2016. It can now be found as the cornerstone of several products.
The product itself was developed by Paleo Inc., a company (founded June 27, 2012) that specializes in all things paleo. This is about the Paleolithic-diet, or "caveman" diet – Google's most searched weight-loss method of 2013.
Scroll below for one of the best products we've seen over the last year.
Claims
InstaKetones Claims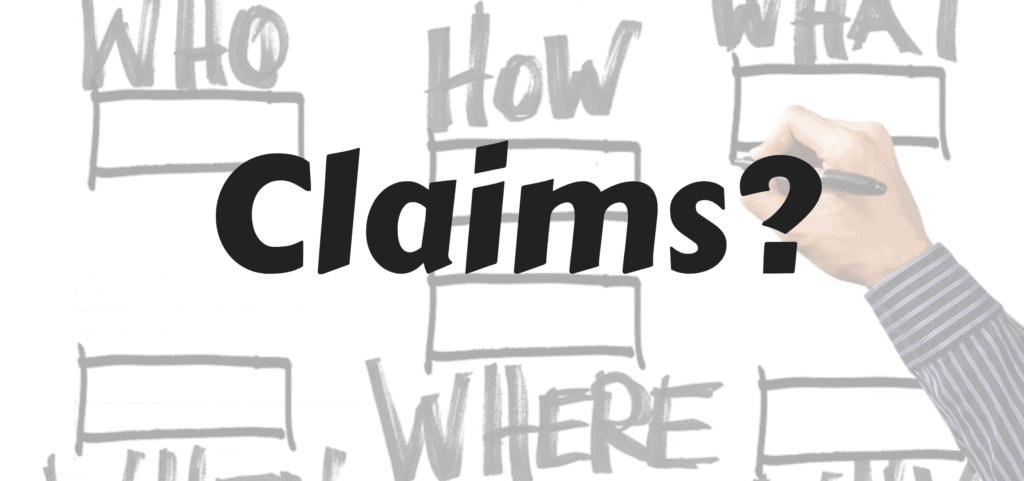 The product description for 'InstaKetones Caffeine Free Orange Burst' claims that in less than 30 minutes blood ketone levels will increase by 2 points or, two mmol/L (millimoles per liter). This, in turn, is meant to increase endurance levels as well as the body's ability to burn fat as energy when it is combined with their exercise and diet plan.
On top of that, even without caffeine, it claims to give mental clarity and also helps control appetite.
Directions
How to Use InstaKetones
The InstaKetones powder is to be mixed with 16-24 oz. of water and taken 15 minutes before exercise. It is recommended that for best results the consumption of sugar, carbs, and starch, should be avoided for at least 4 hours.
A diet low in carbs, fat, and calories is also recommended for the first four weeks. When your ideal weight-goal has been reached, healthy fats may be added to the diet.
Ingredients
InstaKetones Ingredients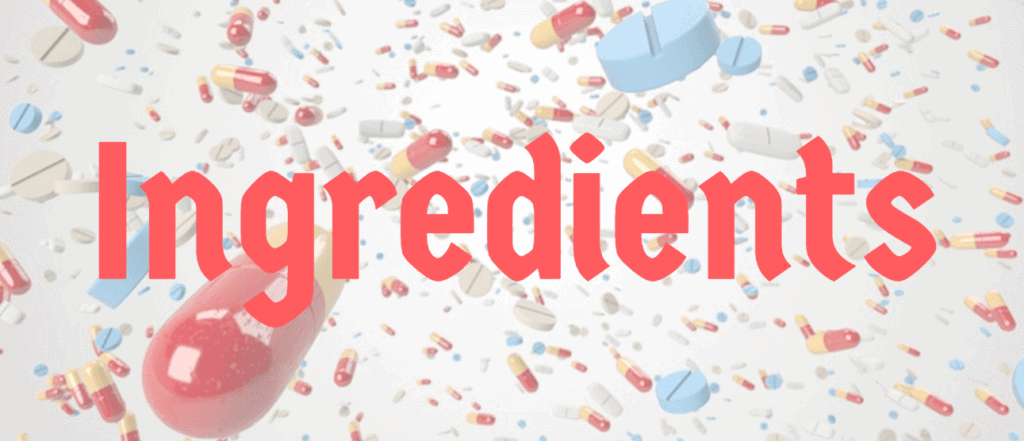 In 'InstaKetones Caffeine Free Orange Burst' the ingredients are listed as:
Beta-Hydroxybutyrate (BHB)
Amino Acid Blend (L-Taurine, L-Tyrosine, L-Leucine)
Calcium
Sodium
Citric Acid
Orange Extract
Luo Han Guo Extract (Monk Fruit)
An Inspection of the Ingredients
As far as dietary supplement ingredients go, this list appears relatively harmless.
Beta-Hydroxybutyrate (BHB) is a 'ketone body' – but more on that shortly.
Calcium, sodium, citric acid and orange extract – these are nothing to be overly concerned about as they can be found in most foods.
Amino acids are essential to life. In fact, they are beneficial to almost every part of the human body.
What Is Monk Fruit?
Lo han fruit or monk fruit originates in China and is traditionally used to treat nausea. It is said to be 250 times sweeter than sugar and has a glycemic index of zero, according to Proceedings of the National Academy of Sciences and of the United States of America.
How do InstaKetones Work?
The Beta-Hydroxybutyrate (BHB) component of the InstaKetones drink powder and bars is known as a 'ketone body.'
It is the same ketone body that is naturally synthesized in the liver from fatty acids. These are particularly present when the body is in a state of fasting, or when deprived of carbohydrates, starches, and sugar, according to the Diabetes/Metabolism Reviews journal. These are the common foods that are biosynthesized to form glucose for energy.
When the body is in a state of "starvation" (i.e., when blood sugar levels are depleted) – a state referred to as 'ketosis' kicks-in. Fatty acids are converted into ketones, and ketones are used as energy instead. In essence, you burn your fat stores.
By consuming InstaKetones, the increased BHB in your system could provide you additional energy. It has been suggested that ketones could even be more efficient than glucose as brain-fuel, and hence the potential for increased mental clarity.
Side Effects
Potential InstaKetones Side Effects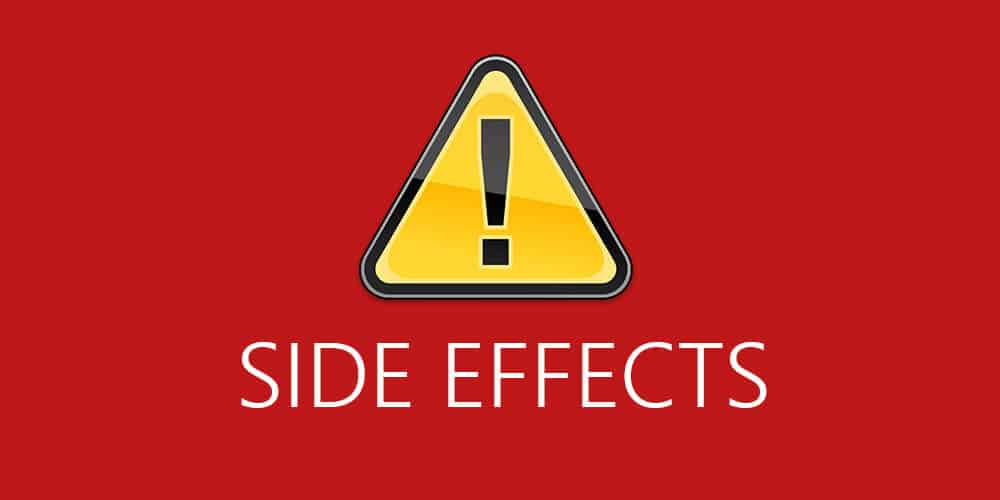 There seem to be few side effects associated with InstaKetones. It was not uncommon for someone to experience gastrointestinal (GI) symptoms due to increased salts in the body. This is attributed to the protein-rich diet and to the InstaKetones powder itself.
The common side-effects of ketosis in general are:
Dizziness
Trouble sleeping
Frequent urination
Constipation
Diarrhea
Muscular cramps
Do InstaKetones Work?
The science behind ketones and ketosis is pretty solid. There is plenty of irrefutable evidence out there to show that ketone bodies like BHB are energy sources the body uses and may even prefer.
But Are People Losing Weight?
For this to be an effective weight-loss product, it is important that users stick to an exercise and diet plan. A preferred diet would be that of the ketogenic diet.
The InstaKetones Diet
The InstaKetones nutrition plan consists of 8 weeks of high-protein, low-carb, and low-fat foods; no fruit or added sugar. It recommends lots of vegetables – namely, steamed broccoli.
After eight weeks, to maintain weight-loss and muscle-gain, a low-carb, low-sugar, high-protein and moderate-fat diet is recommended.
Risks
Are there Risks of the InstaKetones Diet?
Fortunately, the only real dangers of ketosis are when you have extremely high levels of ketones in your system. This could come about when exceeding far, far, more than the recommended daily amount of InstaKetones powder. The ketones would then build-up in your blood and become acidic (called ketoacidosis).
According to Experimental & Clinical Cardiology, the ketogenic diet, which is similar in a lot of ways to the InstaKetones nutrition plan, has been put to the test in clinical studies. Dieting long-term (up to 24 weeks) in this way is considered to be safe.
There's also no evidence that the product is safe, so always discuss this type of supplement with a medical professional.
Taking Ketone Supplements Without Dieting
Clinical studies have shown that the benefits of exogenous ketone supplements could still potentially reduce glucose levels in the blood even without dieting, per Nutrition & Metabolism. The loss of body fat, to some degree, through merely the supplement induced-state of ketosis, could very well be possible.
Benefits & Results
InstaKetones Benefits and Results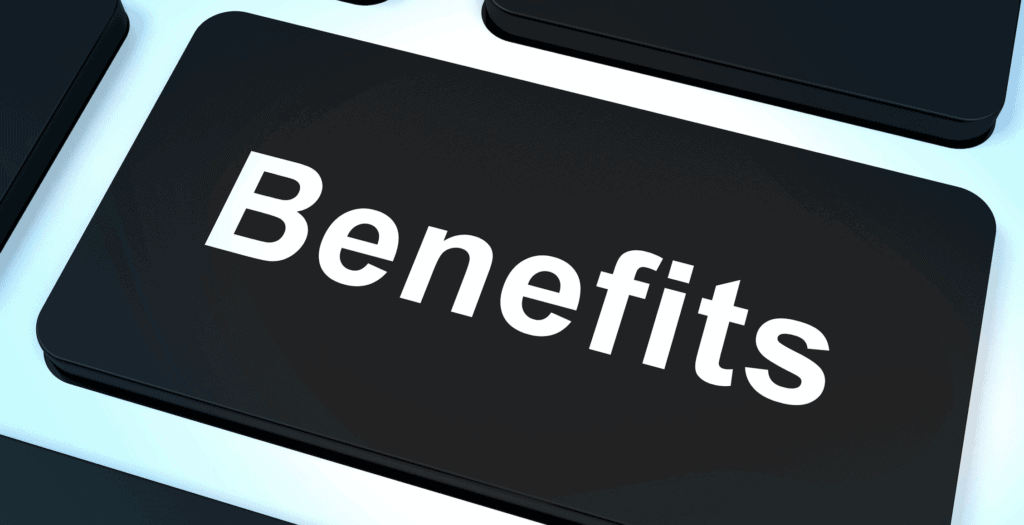 Without buying and trying the InstaKetones powder for yourself, how can you be sure to get results?
Although customer reviews can be a good indication of a product's effectiveness, InstaKetones' Amazon reviews are very mixed, around 50/50.
There is an InstaKetones coupon or two, to be found online with a little search. Perhaps the only way to be sure is to try it yourself.
There are no animal byproducts, gluten, artificial flavors, or preservatives.
InstaKetones Testimonials
It seems the proof of the pudding is in the taste of InstaKetones powder. A lot of customers were turned off immediately by the taste. How can something be effective if you can't even bear to drink it?
For those who could stomach it, the results relating to weight-loss were promising. Out of 517 reviews, 191 customers gave the product 5 stars – that's nothing to scoff at.
InstaKetones and Weight Loss
It is reported by the company, that customers are losing up to 2 lbs. a day with the InstaKetones nutrition plan and exercise. We'd like to believe this, but unfortunately, these claims cannot be verified.
If users of InstaKetones did adhere to the strict eating plan and exercised diligently, there would be no reason to say that InstaKetones powder wouldn't be an effective dietary supplement.
The Benefits of Ketosis
If you are looking for a dietary supplement, but do not wish to adhere to a strict diet of low-carbs, low-sugar, high-protein, and moderate-fat – this product probably isn't for you.
It may be important to note, that ketosis may not be just a weight-loss fad. It could have some real implications for the health and well-being of humanity as a whole. Indeed, there is a lot to be said about the benefits of this diet, and it should come into consideration that there are so few diets out there with such backing. Even though the product InstaKetones might not be for you, that's not to say a ketone supplemented diet is not.
Ketosis Additional Health Benefits
Nutrition & Metabolism says ketosis has been proven to improve the health of more than those just wanting to lose weight. As it is known to lower glycemic levels in the blood.
Product Warnings
InstaKetones Product Warnings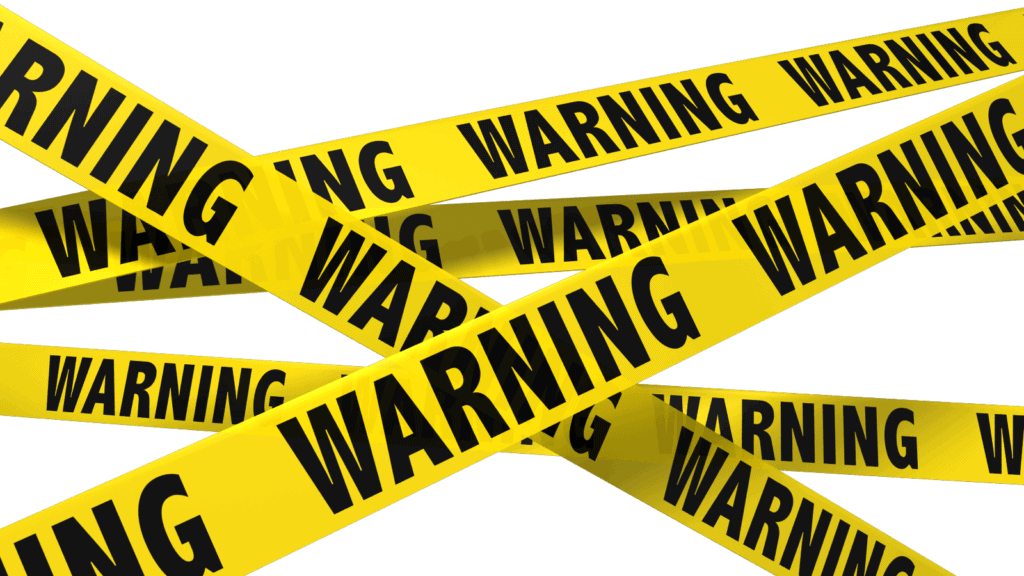 On the reverse side of the package of InstaKetones powder, a cautionary note states that consuming more than the recommended amount could cause nausea or stomach distress. One should seek advice from their healthcare provider if they are pregnant, nursing, or under medical supervision before beginning use.
Things to Keep in Mind When Choosing A Dietary Supplement
It is recommended that you talk to a health provider when deciding what dietary supplements are best for you.
Dietary supplements like the InstaKetones drink can contain ingredients that have a strong effect on the body and should not be taken without careful consideration. Be aware of any safety risks, possible side effects, and the negative effects of prolonged usage.
National Institutes of Health reminds that these products are not to replace food but should be used in conjunction with a balanced diet. If you are worried about the adverse effects of consuming two or more separate supplements, ask your doctor.
Any InstaKetones Lawsuits?
There are no lawsuits filed against the InstaKetones product specifically.
In 2014, the United States Food and Drug Administration conducted an inspection and found that the company was misleading consumers regarding certain claims; specifically, their Net Carb Zero bread and Paleo bread.
This certainly does not do the brand any credit, and perhaps calls to question claims they make of the other products they distribute.
Youtube Controversy
InstaKetones YouTube Controversy
On November 23, 2017, an amateur test was performed to determine which ketone supplement bar was more effective. InstaKetones vs. Pruvit Keto Os Max was the match. The results are somewhat concerning.
One hour after consuming the Pruvit Keto bar, glucose levels dropped, and ketones levels fell – as was to be expected.
After consuming the InstaKetones bar, glucose rose significantly, and ketone levels remained much the same. This is contrary to the benefits the InstaKetones product claims.
Of course, with anything you come across on YouTube, a certain amount of skepticism should be exercised. Who knows what controls were put in place during the InstaKetones versus Pruvit Keto Os review.
Like Amazon reviews, they may be questionable, and one cannot help but be influenced by these findings. Indeed, through the wonders of the internet, customers have become a new breed of brand ambassadors.
InstaKetones Alternatives
Pruvit Keto Os Max Swiss Cacao Charged 10 Pack
After watching the amateur InstaKetones vs. Keto Os by Pruvit review on YouTube, I cannot help but feel obliged to suggest Keto Os Max.
This product works much like the InstaKetones bar. It increases ketone levels in the blood so that it can grow energy and help with weight-loss.
It is potentially as effective, if not more than an InstaKetones bar.
Side effects could include gastrointestinal (GI) symptoms and symptoms common with ketosis.
InstaKetones Protein Bars
If we were to find it in our hearts to give the InstaKetones bar another shot, it might be an alternative to the InstaKetones powder supplement. This is especially important because so many customers claimed the powder was difficult to stomach – it may be easier to swallow!
InstaKetones – Should I Buy It?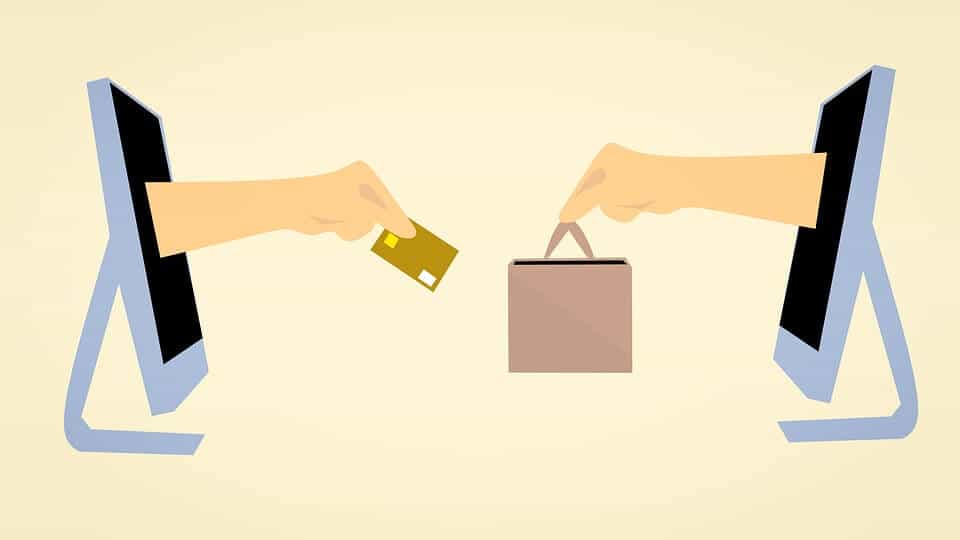 There is a lot of science backing exogenous ketone supplements. The benefits they offer could be of great help to anyone looking to lose weight fast. It is always a good thing that actual clinical research has gone into the product.
The bread issue still seems to be concerning. A company that has been found to be less than honest about the claims it makes regarding any one of its product's ingredients can bring the whole brand to question.
It was certainly the taste of the product that had most customers up in arms about their purchase of InstaKetones powder. Those who could get past the taste had spoken highly of the results. They also spoke highly of the weight-loss benefits and the mental clarity that came with using ketones as brain fuel rather than glucose.
Of course, seeing as there are so many different brands and products available for you to choose from, it wouldn't hurt to explore your options. There are a variety of brands with different flavors to choose from – all of which claim to take advantage of the ketones in the same way.
What Users Are Saying
"I've been following a keto diet for several weeks now and like the other times I have followed the keto diet, my ketones barely register on the test strips. I received this yesterday and had a serving and tested and my ketones were higher than they have ever been. PLUS I lost 3 lbs. overnight! Just what I needed to keep me going on keto."
"I don't know if it actually works as the test strips, according to many reviews, either don't work upon arrival or go bad shortly after opening package so I don't plan to test. The flavor is rather mild. The resealable package doesn't seal. It seems to have been out of alignment so you'll need to repackage the product when you open it. There are also no instructions about how much water to use per scoop."
"Tastes so salty it is inedible. Had others try and they agreed."
Bottom Line
The Bottom Line on InstaKetones
Finally, does InstaKetones heighten fat-burning and endurance levels for a lean body? Well, we appreciate that this orange drink contains some ingredients that are supported by actual science. It's also nice to see that it's easy to buy online. But we have some reservations about it after reading the discouraging user remarks complaining of minimal to no results. Also, we're leery of the less-than-savory flavor some have reported.
If you'd like to amp up energy levels and shed more pounds to get that slimmer waist and flat tummy, then we suggest a product that contains a scientifically-backed ingredient formula but does not have an unpleasant or bitter taste.
We're all about exercise for a healthy, long life, but there's more to weight loss than burning calories. There's a place for supplements in some people's daily regimes, and supplement efficacy is growing.
Among the best supplements we've seen this year is called Burn TS. The formula is made up of four ingredients, and research shows the ingredients may support metabolism, improve hunger control, and promote increased weight loss. The makers didn't just pick the ingredients out of a hat – hundreds were reviewed, and only the best of the best made the cut.
When the company found out people were reporting results in as little as 14 days, they decided immediately to offer multiple-bottle discounts of Burn TS, a no-questions asked money-backed guarantee and also offer discounted bottles on Amazon.
Learn More About Burn TS »