It Works! Defining Gel Review

- 11 Things You Need to Know
It Works! Defining Gel – Can this intensive skincare gel live up to its claims to reduce cellulite while firming and tightening your skin? Our research team was skeptical, so we did what all good skeptics do: we used science to find the answers.
Our researchers took an in-depth look at It Works! Defining Gel ingredients, studied before and after photos, and listened to what leading research had to say. Check out our bottom line before you spend $75 on this skin tightening serum.
It Works! Defining Gel can be purchased through their Official Site.
It Works! Defining Gel Readers:
Noom
is offering our readers a
free trial
, for a limited time.
Click here
for this special offer!
Overview
What is It Works! Defining Gel?
It Works! Defining Gel is a contouring skincare product intended for use on the arms, legs, and abdomen. It is designed to reduce cellulite and stretch marks while providing luxurious hydration.
Using a defining gel may have you thinking that you can permanently spot reduce certain areas, but that's not the case. This is a major issue with products like It Works! Defining Gel. Any slimming is a temporary solution with a product like this.
Who is Behind It Works! Defining Gel?
It Works! was founded by Gary Pentecost, a high school mathematics teacher from Grand Rapids, Michigan. Pentecost and his wife, Cindy, launched the company in 2001 with a single product: toning belly wraps. These belly wraps, which would later be known as the Ultimate Body Applicator, turned It Works! into a multi-level marketing company with a billion-dollar net worth.
Multi-level marketing companies depend on independent distributors to sell their products. These independent distributors pay an upfront fee to sell the company's product line. In return, they earn a commission on every item sold. Many people believe that MLMs are a scam, but some successful entrepreneurs got their start as an independent distributor.
It Works! Customer Service
You can contact a customer service representative at It Works if you:
Call: According to the official website, the phone lines are currently closed.
Write: 908 Riverside Dr, Palmetto, FL 34221
Online: Use the Loyal Customer Portal
Based on the official website, customers are encouraged to speak with their distributor for faster answers to questions and concerns.
Products Similar to It Works! Defining Gel
Claims
It Works! Defining Gel Claims
The people at It Works! make some serious claims about their Defining Gel:
Reduces cellulite
Reduces the appearance of varicose veins
Firming
Tightening
Luxurious hydration
Noticeable contouring results
Softens skin
Redefines the shape of your body
Scroll below for one of the best products we've seen over the last year.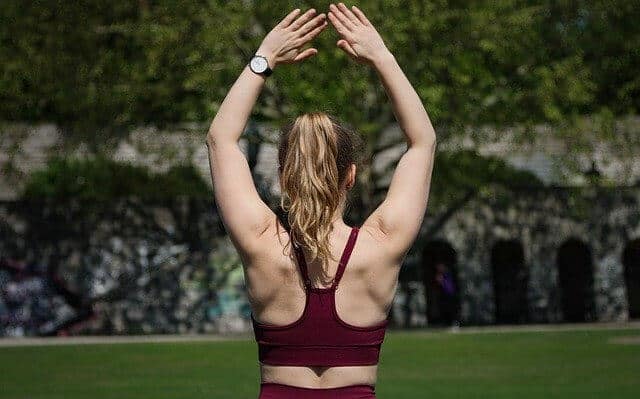 It Works Defining Gel Ingredients
The active ingredients in It Works! Defining Gel include:
Witch Hazel
Green Tea Leaf Extract
Horse Chestnut Seed Extract
Rosemary Oil
Bladderwrack
Eucalyptus Leaf Extract
Ingredients
Details on Ingredients
Witch Hazel
Witch hazel is a plant derivative that does have proven medicinal properties. A 2002 study reviewed in Skin Pharmacology and Applied Skin Physiology found that witch hazel can soothe sensitive skin and reduce redness from irritation.
Green Tea Leaf Extract
A study published in Dermatologic Surgery suggests that combining oral and topical green tea may improve skin's elasticity over time. The study's sample size was small, and more definitive human research is needed.
Horse Chestnut Seed Extract
Aesculus hippocastanum, or horse chestnut seed extract, is a dietary supplement touted for its ability to improve vein health. There are several that show that horse chestnut seed may be beneficial when taken orally, but there are no comprehensive studies regarding topical use.
Rosemary Oil
Rosemary is best known as an aromatic food seasoning, but it is also used in Ayurvedic medicine. There is some evidence, including a study published in Complementary Therapies in Medicine, that suggest that topically applied rosemary oil may increase circulation.
Bladderwrack
Bladderwrack is brown algae. It is more commonly known as seaweed. According to our research, there is no evidence that bladderwrack is beneficial to skin health in any way.
Eucalyptus Oil
Eucalyptus oil has been used in medicine for centuries. It's found in several common OTC remedies. The antimicrobial properties of eucalyptus oil were demonstrated in a study published in Evidence-Based Complementary and Alternative Medicine. Still, there are no studies that show its effectiveness in beauty products.
Weight Loss
Details on It Works! Defining Gel and Weight Loss
There is no evidence that It Works! Defining Gel will promote weight loss. Most It Works! Defining Gel reviews don't mention contouring results or the effectiveness of It Works Defining Gel stretch marks. The ones that do mention it did not see a significant improvement.
How to Use It Works! Defining Gel
It Works! Defining Gel should be applied to the arms, legs, and abdomen twice a day. Do not use this product on the face or neck.
Where to Buy
If you're considering trying It Works! Defining Gel for yourself, you can find it on Amazon and the official It Works! Website.
According to the official website, the Defining Gel sells for $75. If you are a "loyal customer" you will spend about $45. Prices on Amazon range widely with some listings reaching more than $65 per order.
Side Effects
Potential It Works! Defining Gel Side Effects
Some users report a tingling feeling that subsides with regular use, but there are no serious side effects associated with the product.
If you have sensitive skin, you may notice redness, burning, itching, irritation, and potentially a rash. These effects are rare.
Pros and Cons
It Works! Defining Gel Benefits and Results
As with any health and beauty product, It Works! Defining Gel has its pros and cons.
It Works! Defining Gel Pros:
Dries quickly
Pleasant smell
Softens skin
It Works! Defining Gel Cons:
Price
Lack of results
Lack of clinical studies
What Users Are Saying
"Didn't see any amazing results and it smells awful."
"Used it for a few days. I was told to put some stupid wrap over my belly after use. This whole process is making me feel more insecure. Not worth it."
"Great results after a few weeks of using!! Like anything be consistent and you will see results!"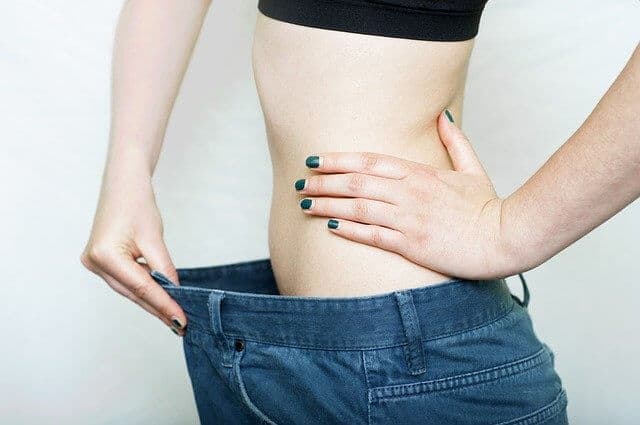 Bottom Line
Bottom Line on It Works! Defining Gel
It Works! Defining Gel may be an excellent moisturizer, but there is no scientific evidence to prove that it reduces cellulite or improves the tone and texture of the skin. If you want to lessen the appearance of cellulite without going under the knife, your best bet is to reduce the fat stored in fat cells, which occurs with weight loss.
There are a variety of weight loss options out there that help you reach your goal weight without buying into slimming gels or creams.
One of the best weight-loss programs we've found is Noom. After years of research and development, doctors and psychologists worked together to create a program designed to teach users how to lose weight with only 10 minutes of commitment each day. Plus, the program is clinically proven effective.
We also love that Dietspotlight readers can access a special free trial of Noom, for a limited time.
Learn More About Noom »