It Works Shake Review

- 12 Things You Need to Know
It Works! Shake is a plant-based formula. The company claims it'll help energize workouts, build lean muscle, and support a healthy metabolism. Promoting all three involves more than drinking a protein supplement.
Calculating your daily protein intake based on your lean body mass involves gathering your body weight, minus the fat. Based on certain calculations, you'll need to consume about 60 grams of protein if you're 150 pounds. You'll drink four shakes per day. Our research team loves a good meal replacement, but we're concerned about the effective dose of protein. So, we tackled the ingredients' benefits, potential side effects, and research tying everything together. Finally, we compiled the details to give you the facts.
It Works Shake can be purchased through their Official Site.
Overview
What is It Works Shake?
It Works Shake is a plant-based protein powder. It aims to help people build lean muscle mass, increase energy, and boost metabolism. The protein blend contains BCAAs (branch chain amino acids), which studies have suggested is good for muscle building.
It Works Shake aims to leave you feeling full for longer, increase energy, and boost metabolism through higher protein intake. As with any supplement, side effects are possible, and efficacy can only be evaluated in each case. There is scientific research to support the principles behind It Works Shake, but no research exists that evaluates It Works Shake specifically.
Products Similar to It Works Shake
Nutrition
What is in an It Works Shake?
It Works Shakes provide: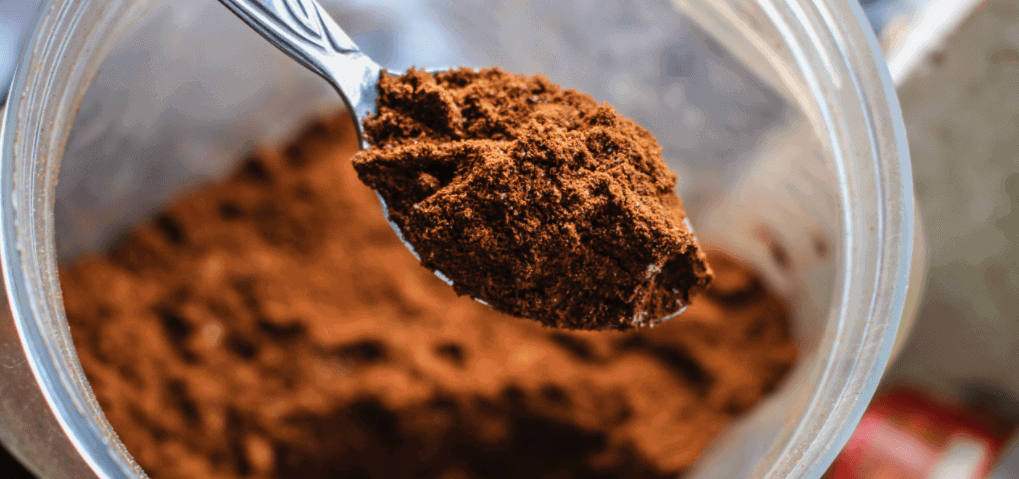 15 g of protein
1.5 – 2.5 g of fat
0 g of cholesterol
300 – 320 mg of Sodium
25 – 190 mg of Potassium
4 g Carbohydrate
0g Sugar
Does It Works Shake work?
Scroll below for one of the best products we've seen over the last year.
Ingredients
Amino Acids?
It Works Shake Ingredients
Plant Protein Mixture
It Works shake's proprietary plant protein mixture is derived from pea protein isolate and organic sprouted brown rice protein concentrate. These protein sources are not animal-based, so they will not aggravate a lactose intolerance, and it is compliant with a vegan lifestyle. It also contains no Genetically Modified Organisms (GMOs), soy, or dairy.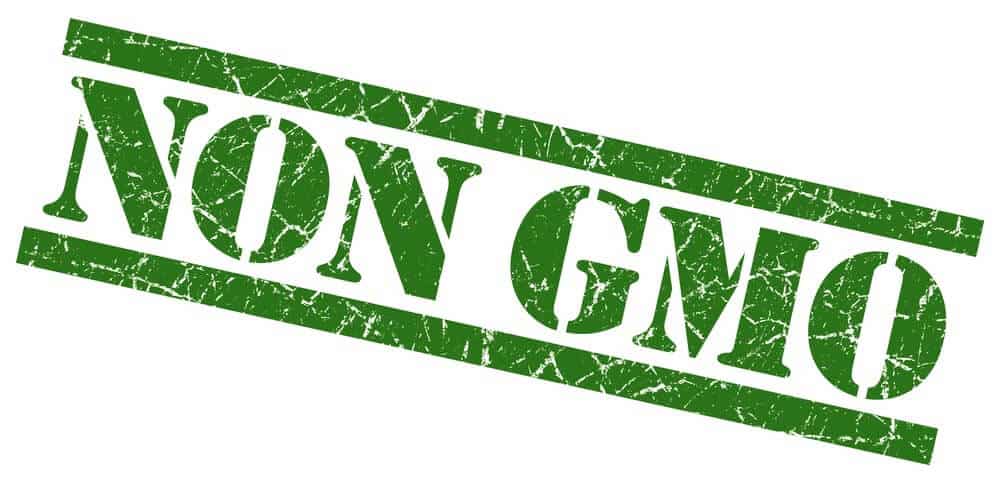 So, the It Works Shake ingredients include:
Proprietary Plant Protein Blend – pea protein isolate, organic sprouted brown rice protein concentrate.
Natural Flavors
Guar Gum
Each ingredient serves a particular purpose; we will evaluate the most important components that differentiate It Works protein from others like it.
Pea Protein Isolate
Research has suggested that protein supplementation can increase muscle thickness and strength. One such research project compared the performance of pea protein supplementation against that of whey protein.
The experiment took a group of 161 men aged 18-35 and put them through a 12-week resistance training regimen. Each of the men was placed into three categories; pea protein, whey protein, and placebo groups.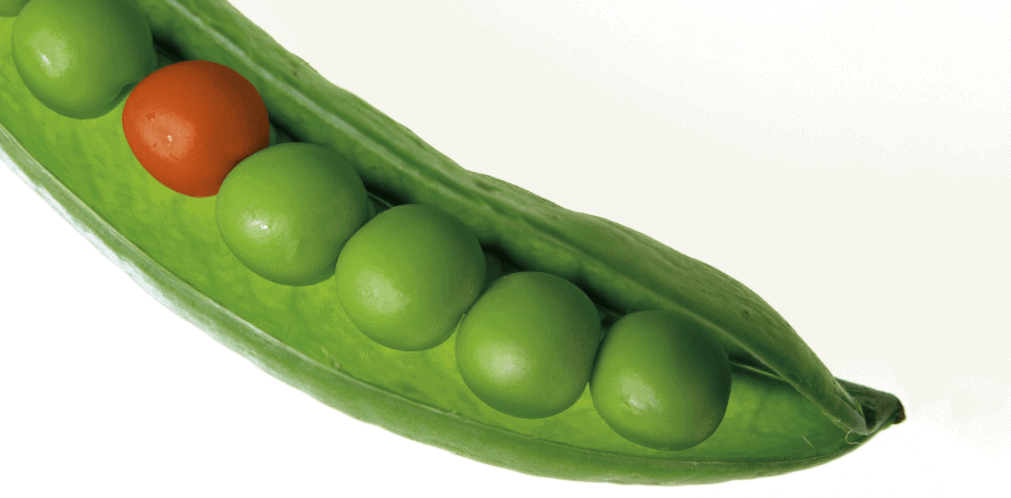 According to NCBI, at the end of the 12 weeks, the pea protein group subjects exhibited significantly increased strength and muscle thickness than the placebo group and equal to the whey protein group. These results suggest that pea protein can be used to gain the same benefits as whey protein.
Organic Sprouted Brown Rice Protein Concentrate
A similar study was conducted to evaluate the efficacy of organic, sprouted brown rice protein concentrate.
According to NCBI, 24 college-aged males were randomly and equally divided into two groups in this study. One group was given 48 g of pea protein isolate, and the other was given 48g of whey protein on the days they participated in resistance training.
They measured efficacy through each subject, rating their soreness and readiness to train each day. The researchers evaluated muscle thickness using ultrasound technology. They also recorded bench press performance at the start, four-week, and eight-week intervals.
The results of the study were similar to the pea protein supplement. In each of the evaluation criteria, the rice protein concentrate performed equally to the popular whey protein.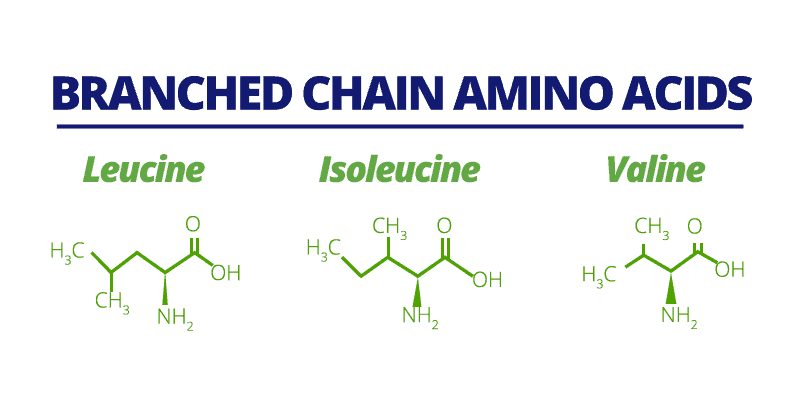 BCAA supplementation is thought to primarily prevent the decline of the essential amino acids (leucine, isoleucine, and valine) during vigorous exercise. When these amino acids decline within the human system, it can cause an increased tryptophan, leading to fatigue.
The Essential Amino Acids
Leucine
This Essential amino acid is the only amino acid that is burned by the muscles as fuel. According to NCBI, after exercise, leucine levels are depleted, so it is important to replenish them. Research indicates that it also plays a unique role in building muscle and prevents muscle loss.
Research conducted at the University of Illinois states that leucine content is critical in promoting muscular synthesis. It promotes protein synthesis within muscles by activating cellular 'machinery.'
Isoleucine
According to the Journal of Animal Science and Biotechnology, Isoleucine helps heal and repair muscle tissue. It increases muscle endurance and boosts energy. Isoleucine is vital in improving from injury and healing after vigorous exercise. Isoleucine deficiency can lead to headaches, dizziness, fatigue, and confusion.
Valine
Valine is known for its stimulant effect. It increases energy and focuses, which can help your body to be at its best. It also promotes overall calmness and muscle coordination. Valine also has stimulating effects and functions, muscle metabolism, cellular growth, and cellular repair.
These three essential amino acids are very similar in form and function. It Works Shake claims to provide branched-chain amino acids, especially the three critical amino acids, to help your body function at its peak. The effectiveness of these amino acids is well documented, though the efficacy of the It Works Shake formula has never been scientifically documented.
What's Missing
Are Branched Chain Amino Acid Supplements Necessary?
Branched-chain amino acids have become a fad in the weight loss community. It is true that they are essential and aid in muscle building. It is also true that our bodies do not make these amino acids on their own.
Scientific research suggests that a healthy diet can meet the requirement for branched chains of amino acids. All meats provide BCAAs. Other rich sources of BCAAs include; pork, poultry, eggs, fish, milk, yogurt, and cheese. They are also available in quinoa, legumes, nuts, and seeds.
Does it Work?
What Is Not in It Works Shake
It works shake contains no soy, dairy, artificial colors, flavors, or sweeteners. It also contains no genetically modified organisms (GMOs), antibiotics, or growth hormones.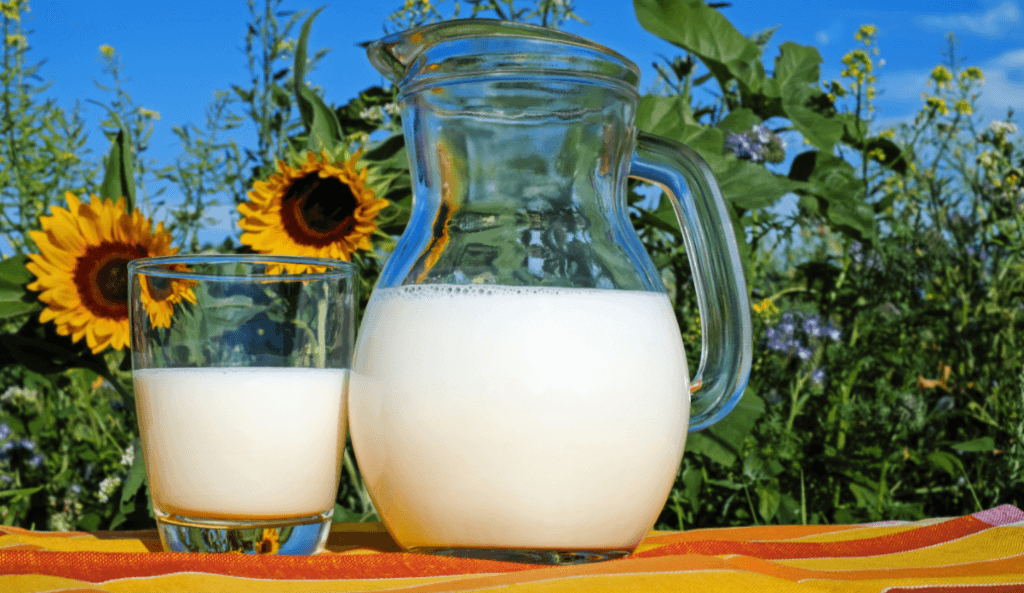 Plant Protein Vs. Whey Protein
Every shelf of every nutritional supplement store is full of whey protein. It Works Protein Shake uses plant protein instead of whey protein. Whey protein is very useful in muscle growth stimulation and can aid in weight loss, but there are a few drawbacks concerning whey protein.
Whey protein contains lactose, which is a protein that can be difficult to digest. Even someone who is not lactose intolerant can suffer ill digestive effects from whey protein. These include:
Bloating
Diarrhea
Flatulence
Most whey protein supplements contain artificial sweeteners. These sweeteners can wreak havoc on your system. They can produce even worse digestive and overall health complications.
According to the Journal of Sports Science & Medicine, whey protein is also heavily processed. This seriously degrades its nutritional value. A 2010 study showed that some whey protein brands contain an unsafe level of heavy metals, including; arsenic, cadmium, and lead. The Federal Food and Drug Administration does not regulate protein powders so that these things can slip through.
Optimal Protein Intake?
Does It Works Shake Work?
One should research before purchasing any protein supplement. Online search results will lead to both positive and negative reviews. Scientific research supports the efficacy of It Works Shake's two main ingredients (pea protein and rice protein). The principal behind branched-chain amino acids and muscle growth is well documented.
How Does Protein Help Weight Loss?
Increased protein intake is integral to good health. A high protein diet may not always yield a visible loss on the scale, but it can increase fat loss and promote overall health.

One of the most important aspects of weight loss is cutting calories. When you cut calories to lose weight, you may lose muscle instead of fat. Protein is essential for preserving and building that lean muscle mass during calorie limitation. They allow your body to lose fat instead of muscle.
Side Effects
How Much Protein is Optimal For Weight Loss?
Too much (excessive calories) or too little protein can adversely affect your weight-loss strategy, according to research published in ISRN Nutrition. The recommended protein intake is 0.8 grams of protein per kg of body weight. An increased consumption for weight loss should be around 1.4-1.5 grams per kg of body weight.
Supplements are widely used to reach those protein intake goals. It is essential to consult your physician if you are looking to make any dietary changes. Additionally, any dietary increase in protein should be done slowly to give your body time to adjust. This is especially important for anyone who is pregnant, nursing, or has a chronic illness.
Benefits
It Works Shake Side Effects
Before purchasing any supplement, it is necessary to study the possible side effects. We will discuss the known side effects of its major components, and the known side effects of It Works as a whole.
Pea Protein Isolate Side Effects
Some pea protein isolate users have reported weight gain. This is good if you are looking to gain mass through bodybuilding, but using It Works to lose weight can cause a problem. Even the 100 calories It Works Shake, if not used correctly, can lead to weight gain. You must include the supplement in your daily calorie count.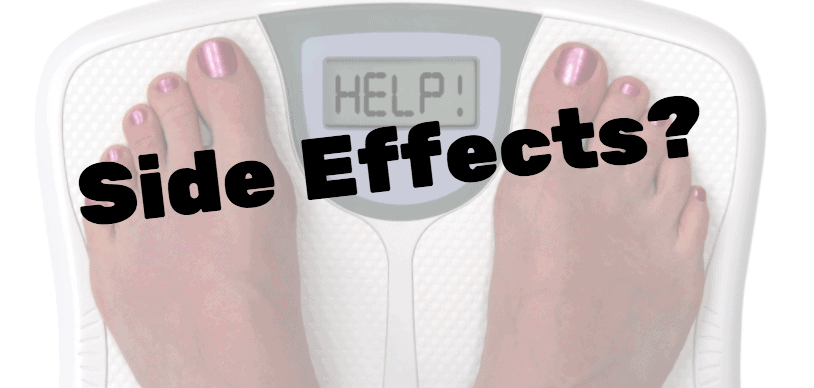 Organic Sprouted Brown Rice Protein Concentrate Side Effects
According to Nutrition Journal, there are not any documented side effects associated with rice protein. There are instances of diarrhea when too much is ingested.
What Users Are Saying
It Works Shake Benefits
It Works Shake provides you with nine amino acids that your body can not make on its own. These amino acids are known as essential amino acids because the human body needs them to function correctly.
Amino acids are the building blocks of proteins, and they function in immune function, metabolism/weight management, development, and muscle repair.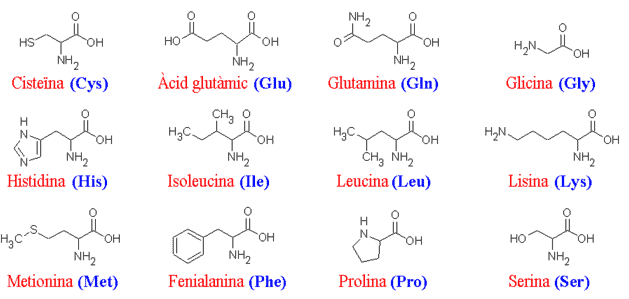 According to The American Journal of Clinical Nutrition, studies have suggested that protein, such as in It Works Shake, provides energy without the blood sugar spike and ultimate crash associated with other energy sources. Plant protein is known to keep you feeling satisfied for longer.
It Works Shake is also a good option for anyone that has a sensitivity to lactose. As the previously alluded to study exhibits, rice and pea protein can function in muscle building and whey protein.
The difference is that whey protein is animal-based and can aggravate a lactose intolerance. Plant-based proteins will not exacerbate a lactose intolerance, and they are also acceptable for a vegan diet.
It Works aims to provide each of the nine essential amino acids in a shake that is good for individuals with lactose intolerance and vegans.
Bottom Line
What Users Are Saying
"This shake is amazing. very happy with this product. Full of energy, and dropping pounds without trying."
"I got it, me personally the shake does not taste very good."
"I use this for a meal replacement and it kills my cravings but it doesn't taste so good."
The Bottom Line on It Works Shake
It Works Shake uses a blend of amino acids contained within plant-based proteins to aid in losing weight. It seeks to provide your body with essential elements that it needs to function. Studies have suggested that pea protein and rice protein are as effective as whey protein for muscle building. As with any supplement, its efficacy can only be evaluated through use. Each supplement has its advantages and disadvantages.
If you're looking to lose weight and shakes are on your list to try, meal replacements are a good choice. We're also fans of adding a tested weight-loss program to keep things moving.
Among the best programs we've come across this year is Noom. The doctors behind the program have chosen to combine real-life one-on-one coaching with expert tips, nutrition advice, personalized meal plans, and more.
It's also exciting that the makers of Noom are so sure you'll see the results you want that they're offering a free trial offer.
Learn More About Noom »