Javita Weight-Loss Coffee Review

- 8 Things You Need to Know
Javita Weight Loss Coffee, also known as Javita Burn + Control, is a unique coffee-based supplement that doesn't just contain caffeine.
According to them, adding yerba mate and garcinia cambogia to coffee reduces appetite, increases metabolism, and decreases the number of calories consumed. However, current research on these herbs, specifically garcinia cambogia, doesn't support its use for weight loss, causing concern.
Our research team looked into these controversial studies and Javita Weight Loss Coffee's potential side effects, caffeine content, and nutritional facts. In the end, we compared the benefits of regular coffee to those of this supplement to see if it is worth your money.
Overview
What is Javita Weight Loss Coffee?
Javita Weight Loss Coffee is a metabolism-boosting drink. One packet supposedly helps "speed up your body's fat-burning processes." Each serving is portable and is mixed into any liquid.
The product, created by the Javita Coffee Company in 2014, uses natural ingredients. You can purchase it from the official website or members or distributors.
Javita also offers an Energy + Focus blend containing gotu kola and bacopa monnieri, but let's see what the research says about the regular weight-loss blend:
Products Similar to Javita Weight-Loss Coffee
Benefits
Javita Weight Loss Coffee Benefits
Benefits of Javita Weight Loss Coffee may include:
Weight loss
Weight maintenance
Increased metabolism
Prevents overeating
According to Javita, these benefits are more likely to occur when following a healthy diet and exercise plan. It allows for "slimming benefits and appetite control in every delicious cup."
Although weight-loss is mentioned quite a few times, the coffee claims to work best for weight management.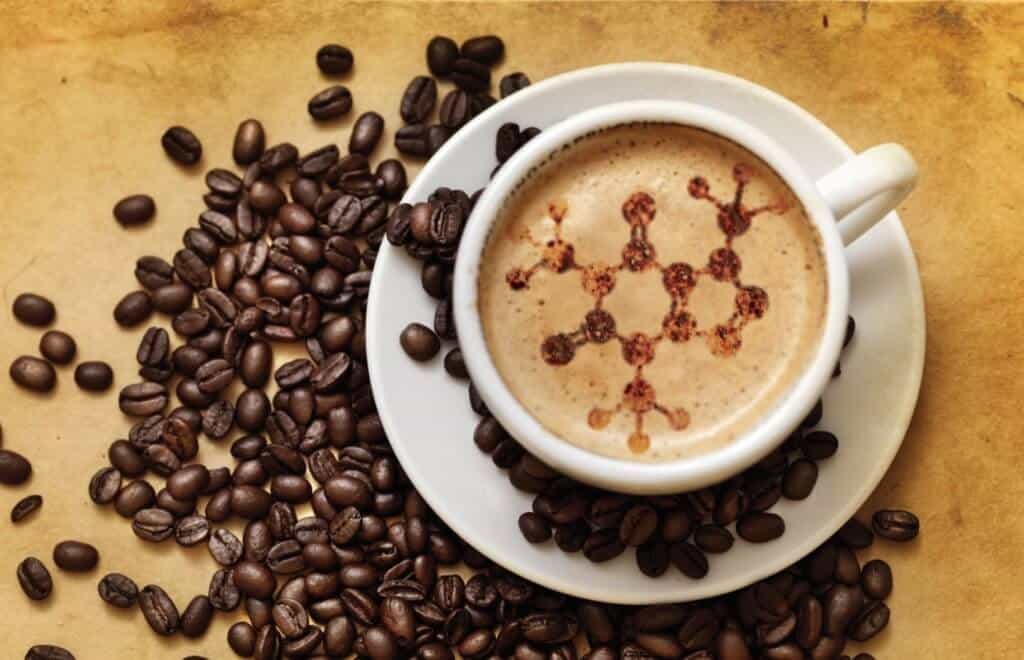 Scroll below for one of the best products we've seen over the last year.
Ingredients
Javita Weight Loss Coffee Ingredients
Javita Weight Loss Coffee ingredients include:
South American Estate-blend Coffee
Yerba Mate Leaf Extract
Garcinia Cambogia Extract
Each stick of the Javita Burn + Control contains 10 calories, 3 grams of carbohydrates, and 0 grams of fat or protein.
Side Effects
Javita Weight Loss Coffee Side Effects
There's no mention of Javita Weight Loss Coffee's side effects. However, there's a chance some may notice side effects from Javita Weight Loss Coffee ingredients, including:
Nausea
Upset stomach
Nausea
Headache
Where to Buy Javita Weight Loss Coffee
Javita Weight Loss Coffee, now sold as Javita Burn + Control, can be purchased at several online retail websites.
On Amazon, a box containing 24 sticks cost $25. The same quantity is available for purchase from the official Javita website for the same price.
How to Use Javita Weight Loss Coffee
All you need to do to enjoy a cup of Javita Weight Loss Coffee is to rip a stick open and mix it with 6-8 ounces of water. According to the official website, you can mix with hot or cold water. Cream and sugar are optional but will add on extra carbs and calories to your coffee.
Since this product contains a significant amount of caffeine, make sure to limit your use to 1 stick a day. Consult with your medical doctor before starting the use of Javita Weight Loss Coffee.
What Users Are Saying
"I love the flavor. They don't necessarily taste like fresh coffee, but they taste good nonetheless. I'm not sure if they actually curb my appetite and do everything they say they do, HOWEVER they are still super good and you don't have to add a bunch of stuff to make them taste good. I just add a little sugar-free creamer and water and make it into iced coffee."
"I feel like I am eating more since I started taking this coffee. I am not a big fan of lunch but today after my noon coffee, hunger kicked in so hard that I am eating more than normal."
"This product does nothing in the way of helping with weight loss. It did not really diminish my appetite… maybe a little, but I lost no weight. It doesn't burn fat either. At least, not for me. It does taste good though."
Bottom Line
The Bottom Line on Javita Weight Loss Coffee
There are benefits of Javita Weight Loss Coffee. The product contains caffeine; which research shows may boost metabolic rate and in-turn may help your weight management efforts. However, there are always alternatives to add to any weight management plan.
Living a healthy life is important, and we know maintaining a healthy weight is a key aspect of that. Although it can be difficult to make lifestyle changes, clinically-proven programs are in place to help.
Among the best weight-loss apps we have seen is one called Noom. Noom offers exercise tracking, food logging, customized meal plans, and more to help users make healthier choices. Plus, it all comes in an easy-to-use app – no papers, binders, or calculators needed.
For a limited time, Dietspotlight readers can get a free trial offer of Noom with 100% access to everything their program has to offer.
Learn More About Noom »