Jenny Craig Review

- 14 Things You Need to Know
Jenny Craig is a weight loss system founded by Jenny Craig in 1983 after her first baby and struggled with weight loss. Jenny Craig offers rapid results, such as losing up to sixteen pounds in roughly four weeks. Can the Jenny Craig weight loss program help you finally lose those extra pounds?
Our research team wanted to know whether the Jenny Craig program, which includes a dedicated personal consultant and delicious foods, can produce such rapid weight loss results. The research team dug deep to find out if you can lose weight on the Jenny Craig program in a short time period and stay healthy. Here is an overview of the results.
Jenny Craig can be purchased through their Official Site.
Jenny Craig Video Review
Overview
What is the Jenny Craig Diet?
First, the Jenny Craig Diet is a three-level diet program that first started in Australia in 1983 and later launched operations in America in 1985. The three levels aim to deliver weight loss by teaching the dieter to eat what they like – but in smaller portions.
Part of the plan teaches the client how to boost their energy levels, given their reduced amounts of food consumption, through simple and manageable physical activities.
The final part focuses on the customer's mental health, showing them how to build and improve on their balance both mentally and emotionally, lose weight, and keep it off.
Our first indication that this may be a rough review was the slew of customer comments on price. A little research into the ingredients can give us a better insight into this diet plan:
Obesity (Silver Spring): Testimonials for Jenny Craig reported more weight-loss than actual randomized-clinical trials done on the diet plan.
BMC Public Health: In this study, researchers found that, "…Jenny Craig achieved significantly greater weight losses as compared to participants randomized to control/education or behavioral counseling interventions at 12 months."
Preventative Medicine: This study found that the Jenny Craig diet could help users balance blood pressure and cholesterol levels.
Jenny Craig Lawsuit
Top Class Actions details a lawsuit against Jenny Craig for unsolicited text messages. The company agreed to pay $3 million in damages.
Jenny Craig Competitors
Food Body & Mind
Jenny Craig – Food, Body, and Mind
The Jenny Craig Diet claims to help clients achieve their desired weight goal by using the three food, body, and mind elements.
Food
The program specifically mentions that no food is a taboo. However, they claim to help dieters become mindful of the number of calories in their foods. This way, a person can dictate the amount of food they will consume in a sitting, depending on the weight they want to lose or maintain.
The program also claims to show dieters how to cook healthy and nutritious foods that won't trigger weight gain.
Body
The element of the body is as important as dieting is. According to the program, a person must be physically active in the digestion of food to happen effectively. To produce the maximum energy required by the body to function adequately, you need to stay active.
The program provides work out strategies that they say are client-friendly, simple, and not too time-consuming.
According to Progress in Cardiovascular Disease, exercise training sessions can help individuals lose modest amounts of weight alone, though results are different for everyone.
Mind
The third element they focus on is the mind. An official of the program, Mr. Waltman, says, "Being positive and surrounding yourself with people that help is important."
It has been scientifically proven that people, animals, and plants that live in a positive, encouraging, and supportive environment tend to thrive more, but no research backing this plan specifically.
The Jenny Craig program claims to provide its clients with a support system and a set of affirmations that the clients can recite daily. Customers are also promised a weight-loss counselor on standby and a forum where they can encourage each other.
To us, this all sounds fine – except for one thing. We still need to determine whether this diet works because all this talk of high costs and lack of scientific evidence has us a bit worried at the moment.
However, research published in Obesity Science & Practice found that mental health improvements have been directly associated with weight loss.
Scroll below for one of the best products we've seen over the last year.
Company Bio
How Did the Jenny Craig Program Start?
After its conception in Australia and the USA, the program slowly grew in popularity. Jenny Craig, the founder of the company and her husband, later sold this diet plan to Nestle in 2006.
Jenny Craig Menu
The Jenny Craig diet consists of prepackaged foods that already have the calories counted for you. Generally, these foods are frozen and are meant for breakfast, lunch, dinner, and dessert.
Their nutritional content is 50-60% carbohydrate, 20-25% protein, and the same amount as the latter for fats. The program advises the clients that indulge in this diet plan to supplement each meal with fresh fruit, non-dairy products, and vegetables for maximum satisfaction.
Jenny Craig meal plans do not dismiss or promote any specific foods. The numerous prepackaged foods do not have a limitation on what is considered healthy or not.
However, the program leans more toward low-fat, low-calorie foods with high water, fiber, and protein content. But in vegetables and fruits such as broccoli, oranges, and tomatoes, one can have as many as they want. Alcoholic beverages are also allowed occasionally.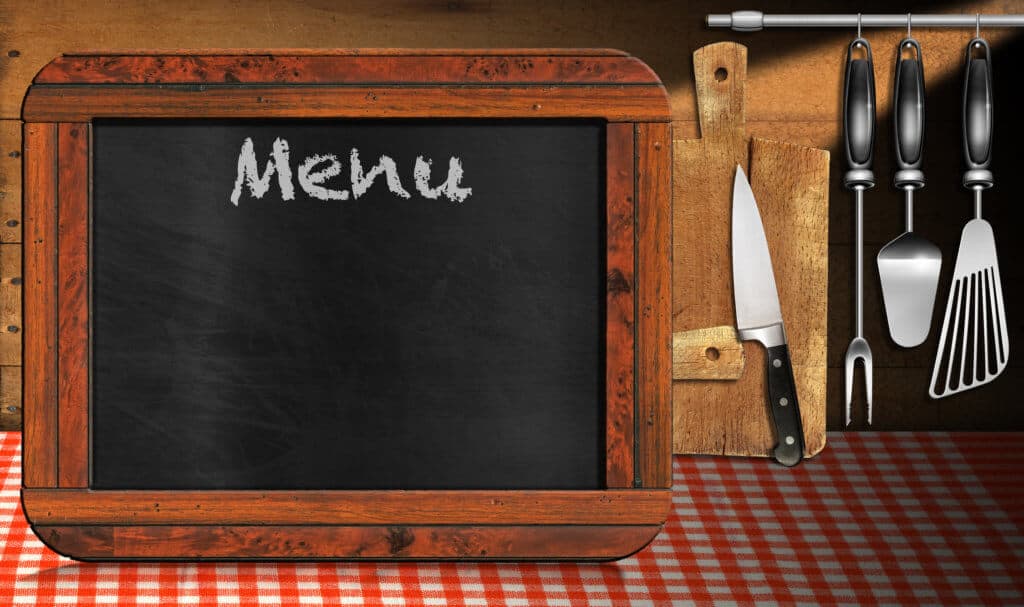 At Home
Jenny Craig from Home
After a while, when the client has shown growth and ability to stand independently without the support, the program also teaches them how to do Jenny Craig meal planning at home. How does one do this?
Buy a Scale
First, you need to buy yourself a weighing scale. An electronic one is preferable because it shows your weight to the last point, making it more accurate and easier to track your weight loss. Once you have your weight recorded, you can calculate the number of calories you should be eating each day to lose weight. Using an online BMI calculator is also advised.
Get Support
Get yourself linked to a weight loss friend, a dietitian, or a counselor. Someone who will be there for you whenever you needed them. As mentioned earlier, having someone who believes in you and relates to your struggles is very important in making any positive progress.
You should have a set amount of time, say 20 minutes each day, where you meet and talk with your weight loss partner about your progress. By doing this, not only will you have an accountability partner who will always keep you on track and help you if you slipped, but you will also have the motivation to do better because no one likes being a disappointment.
Stock up on Low-Calorie Food
The next and maybe the most important thing is to stock up on the low-calorie foods. Throw away all the high calorie and high-fat foods in your house and anything over-processed.
Remember, the program does not ban any food, but chemical and synthetic products are not qualified as food. Instead, buy and keep in large quantities whole foods, low dairy foods, fruits, and vegetables of your liking, proteins such as lentils and black beans, nuts, chicken preferably skinless, canned fish, and water.
You should then try as much as possible to cook these foods in very little oil. Deep frying should be on very limited occasions, if any.
Divide Your Meals
The next step is to take the calorie chart that you made when you recorded your weight and divide it into 6 meals that you will be taking throughout the day.
For example, if the calories you are required to take to lose weight are 1200 a day, you are supposed to make 6 meals, each carrying 200 calories, and eating them.
A day has twenty-four hours, but 6-8 are for sleeping, so that you will be working roughly 18 hours. This means that the 6 meals should have a three-hour spacing. You can choose to have all the meals with a uniform number of calories or make some meals like breakfast heavier than day time snacks.
Stay Active
It's important to make it a strict ritual to do physical exercise every day. You can start with as little as 20 minutes and work your way up gradually. The trick is to be consistent and disciplined. At this point, it is advisable to have a food journal where you can be recording what you had for every meal and whether you stuck to the calories.
You can also record the length of time you exercised and what specific workouts you did. This is important to keep yourself on track and also to monitor your progress.
Eliminate the Urge
Maybe it's time to buy some measuring cups to make meal preparation easier. You should also toss anything that might trigger you to snack or eat more than you should.
Make sure to keep in constant communication with your health partner and dietitian being absolutely open with them. It is better to admit that you failed or slipped than to act like everything is fine while failing in real factg. Using these steps, apparently, will give you your very own Jenny Craig at home.
To us, it seems you can save your money and do all of this without Jenny Craig taking your money – but we're crazy.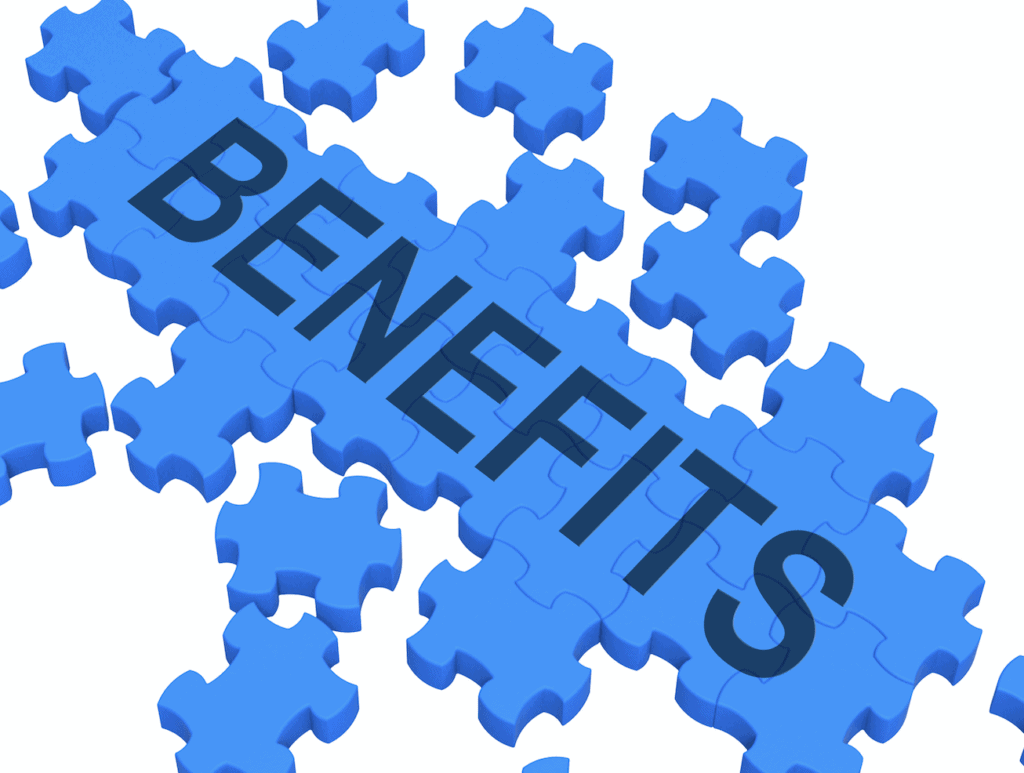 Does It Work?
Does Jenny Craig Work?
Here's where we start to really peel back the layers. Does this diet program work? At the high cost of the diet plan, will we actually lose weight?
Many people can attest to the fact that the plan worked for them. The plan also works great for vegetarians and those who do not consume gluten since there are various options.
However, the diet is not good for vegans because almost all the prepackaged foods have some dairy levels in them.
According to a review of previous studies, it was seen that obese adults put on the Jenny Craig diet plan showed a 4.9% more weight loss than those who were enrolled in a normally controlled weight loss plan without the inclusion of support intervention.
One thing is for sure, everybody is different, and literally, every "body" reacts differently to individual diets and exercise regimens. Everyone burns calories differently, and for some, counting calories can be a bad thing.
Benefits
Jenny Craig Benefits
According to the company, the Jenny Craig Diet Plan provides:
Convenience
Weight loss
Weight management
Support system
Jenny Craig's clients are promised a steady and balanced diet scientifically proven and approved by nutritionists and dietitians. Customers are given prepackaged foods with the calories already counted and certified as okay.
Another supposed benefit is that no one has to go through the "journey of weight loss and control alone." Jenny Craig diet claims to provide a great support system – and we've seen promises like this before.
It's no surprise that eating foods like fruits and vegetables help boost a person's immune system, remove toxins from their bodies, and provide maximum energy – but will this diet deliver on these promises?
There is no scientific research linking this diet to weight loss and management. National Institutes of Health conducted a study on mice that were given a low-calorie diet.
"The diet was designed to mimic some of the beneficial effects of fasting, including improving markers of longevity and metabolism. Middle-aged mice (16 months old) were fed the diet for 4 consecutive days, followed by 10 days of unlimited food access. During these phases, the mice overate so that their overall calorie intake was similar to mice continuously fed a regular diet."
Meal Plans Don't Work?
Now, we're not saying meal plans don't work – we're just highlighting some information we found surrounding the idea.
There is a wealth of information, blogs, and articles pointing out the downfalls of meal planning. Some examples
Meal plans are meant to be temporary, but some dieters find themselves following the strict diet far longer than they should.
Most people don't even stick to the meal plan and gain back any weight they may have lost.
Some studies even show subjects binge eating because of a low-calorie diet – we talk more about that later on.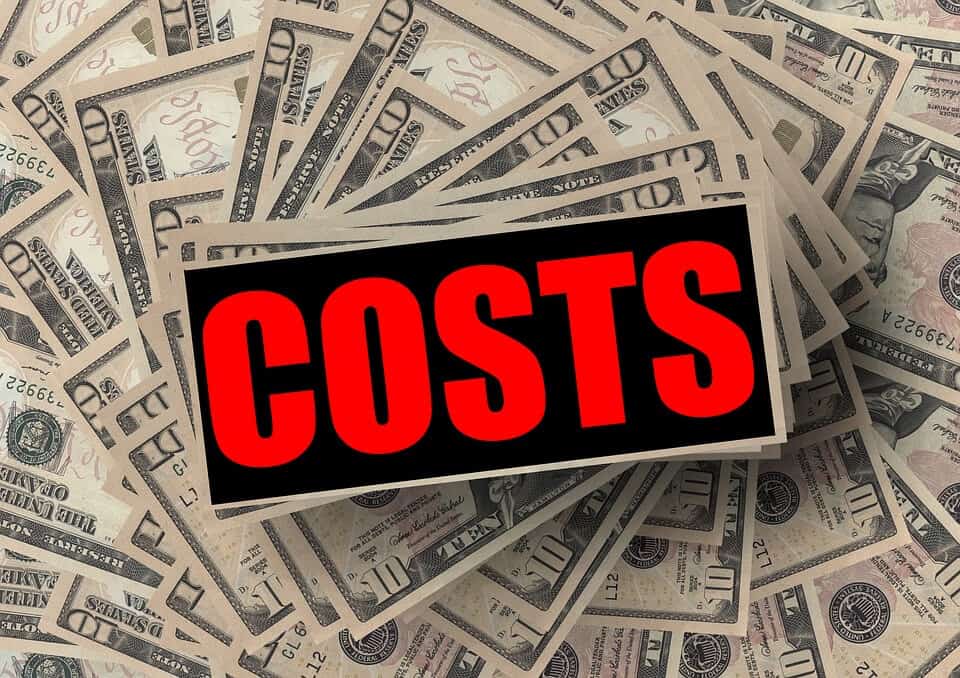 Cost
Jenny Craig Cost
Here's where we get a bit bummed out. The mega-downside is that this diet is super expensive. Jenny Craig prices are as follows:
$14.99 and an extra 25 dollars for an enrollment fee, which does not include access to a health consultant.
$19.99 is charged monthly with a $99.00 fee for enrollment for access to a maximum of three health consultants.
For weekly consultation and no enrollment fee, $39.99 is charged monthly.
These prices do not include the cost of buying foods. According to the company, the Jenny Craig food prices of food are between $13 and $24 per day, and shipping charges are also separate.
So basically, a person could end up spending close to $150.00 per week, which is not exactly something everyone can do.
All Jenny Craig products can be purchased on the official website. We didn't find any 3rd party sellers.
Delivery
Jenny Craig Delivery
The Jenny Craig online website allows people to order, choose, and buy foods without physically going to the local Jenny Craig centers. The online system requires your information so they can recommend the best foods for you.
When ordering online, the first order is usually chosen by the company to give you an idea of what would best work for you, and from then on, you choose the plans yourself.
Orders are made in batches of two weeks, but there is a three-day sample trial. This sample meal includes nine meals, three snacks, and three salad dressings.
After giving all your information, the Jenny Craig Food Delivery team ships the food out to you. You can choose from picking up your food from the local center or have them directly delivered to you – which will cost you extra.
Side Effects
Jenny Craig Side Effects
Sure, this is only a meal plan and diet, and you don't expect to see a list of side effects, but you would be surprised. Not all experts agree with low-calorie diets, pointing out the possible side effects – which are a bit shocking.
Possible side effects of a low-calorie diet include:
Constipation
Nausea
Diarrhea
Fatigue
They go on to mention that rapid weight loss can lead to gallstones.
Competitors
Jenny Craig vs. Nutrisystem and Weight Watchers
There is no shortage of weight-loss programs on the market.
Nutrisystem and Weight Watchers are a couple of popular diet plans. Many reviewers have often compared these systems in the hope of finding which one is the best route to take.
Let's look at each and compare them to the Jenny Craig Diet Plan.
Diet System
All three systems include prepackaged meals in their diet plan. This can be attributed to the fact that with prepackaged foods, calorie control is a guarantee. However, for the Weight Watchers, the users can choose not to take these foods from the very beginning and opt for a meal preparation guide – which the others don't offer.
Price
In terms of prices, Weight Watchers is the cheapest, followed by Nutrisystem. Jenny Craig was dead last in this category – the most expensive of the three.
Support
When it comes to the support system, published in BMC Public Health has shown that Weight Watchers and Jenny Craig offer constant weekly group or individual counseling and physical and interactive meetings as opposed to Nutrisystem, whose support system is only online and among dieters.
Other
The other difference between these three systems is that Nutrisystem does not offer any background check or change for its clients. A background checks in terms of their previous eating regimen, their exercise habits, etc.
Both Weight Watchers and Jenny Craig help in knowing the past of its clients to determine their problems and assist in changing their ways of thinking and doing things regarding their nutrition and health.
What we gather from these comparisons is that the only thing separating Jenny Craig from the competition is the outrageous price tag.
Lawsuits
Lawsuits
In 2017, a discriminatory lawsuit was filed against the corporation. Ms. Flanzman filed the suit after her hours were drastically cut her hours repeatedly and in 2017, Ms. Flanzman was 82 years old. Because a document was signed that indicated an initial cut to hours, it was found not to be legal. In 2020, the company appealed the decision. The appellate courts agreed with the appeal and reversed the decision.
What Users Are Saying
What Users Are Saying
"I originally started the Jenny Craig program in college. I started again after giving birth to my son to get the baby weight off. It is such an easy program to follow. There is no meal prep or crazy grocery list, you just eat what your menu says. I'm never hungry and the food is delicious!"
"My entire Journey with Jenny Craig was horrible! Every two weeks all they cared about was taking my money and making sure I put in my food order. Then, to make matters even worse on Monday, November 18,2019, at 3:00 P.M while I was having my lunch (Chicken Marsala) after taking my second or third bite I bit into something hard! I thought I broke off my back molar! I immediately spit out what I had in my mouth! To my surprise, it was a Rock. I was in shock! After my discovery, I immediately contacted Jenny Craig and made sure I kept the food, packaging, and rock. They put me through a lengthy process of a claim demanding the evidence! I sent in everything they asked for (I made sure I took pictures of everything I sent in) As well as send in the rock inside a zip lock bag so it would not tear through the measly envelope they sent me to send in my claim papers and evidence! The process was so irritating that I decided to do some research to see if anyone else has had a similar experience! I was astonished to discover others have experienced contaminated food and have gone through a difficult claim process some not even receiving a response! In the end, they sent me a letter saying that 1. They received my claim papers but conveniently not the evidence saying and I quote… " it appears to have broken through the packaging that you had mailed it in; therefore, the object could not be identified as to the source or origin." and 2. Because I did not SUSTAIN any INJURY they would not refund me for the full amount of the program I had requested in my claim! All they wanted to give me was the cost of that meal! My point is that I don't know how many meals I unknowingly consumed that were contaminated and that could have future consequences to my health and the health of other Jenny Craig members. The lack of empathy or concern is why I would never recommend Jenny Craig to anyone EVER!"
"This is pretty good with the exception that you are buying packaged meals from them. It's great to teach you portion control and healthy eating but you have to continue that when you leave the program."
Bottom Line
The Bottom Line on Jenny Craig
Counting calories, eating healthy, and exercising are sure to help you lose some weight, but at what cost? Is this diet plan going to catapult you to weight-loss glory? It might work for some, but there are just too many negatives for us to back this diet.
Jenny Craig Cons:
Way too expensive
No scientific research on the diet
Low-calorie diets aren't always effective.
If your goal is to lose weight, increase energy and eliminate hunger, you should go with a program that can help you track your eating habits, meet your personal goals and is backed by multiple clinical studies.
One of the best weight-loss programs of the year is called Noom. This weight-loss system uses personalized meal plans, human coaching, and interactive support groups to help you make healthier choices and shed some extra pounds. Customer reviews are showing great success, with some users pointing out the amazing value of the program.
On top of that, they're so confident that Noom will work for you, there's a free trial offer being offered to all Dietspotlight readers, which is pretty amazing!
Learn More About Noom »