Jet Fuel Review

- 19 Things You Need to Know
If you want the bottom line on Jet Fuel, give me just two minutes of your time. We did one of our comprehensive reviews, focusing on the ingredients, side effects, customer service level, and clinical studies. Plus, we spent hours reading dozens of user comments posted all over the web. Finally, we compacted all of the feedback and facts we discovered to give you the information you need.
Jet Fuel can be purchased through their Official Site.
Overview
What is Jet Fuel?
Jet Fuel is a supplement that first appeared on the market to help people with weight loss and fat burning. It was designed to suppress the appetite by using ingredients that stimulate metabolism and burn off excess fat.
At the same time, Jet Fuel claims to provide extra energy. Because the ingredients in Jet Fuel stimulate the body, it helps the body burn fat. It is formulated for people who want to eat less, take in fewer calories, burn fat, and lose weight.
Jet Fuel claims to provide extra energy, allowing people to work out faster and harder, therefore building more muscle.
Does It Work?
Products Similar to Jet Fuel
What is a Fat Burner?
What Exactly is a Fat Burner?
Another word for fat burner is thermogenic, and Jet Fuel claims to be thermogenic.
It has excellent reviews online from people who have wanted to lose weight, so it appears to work. Reviews are also favorable, not just about fat burning, but about energy and working out for longer periods.
Jet Fuel is taken as a capsule in the morning before breakfast and again at lunchtime if needed. It contains a variety of herbal ingredients as well as vitamins and minerals. Some of the ingredients listed are not easy to recognize, although all seem to be herbal stimulants.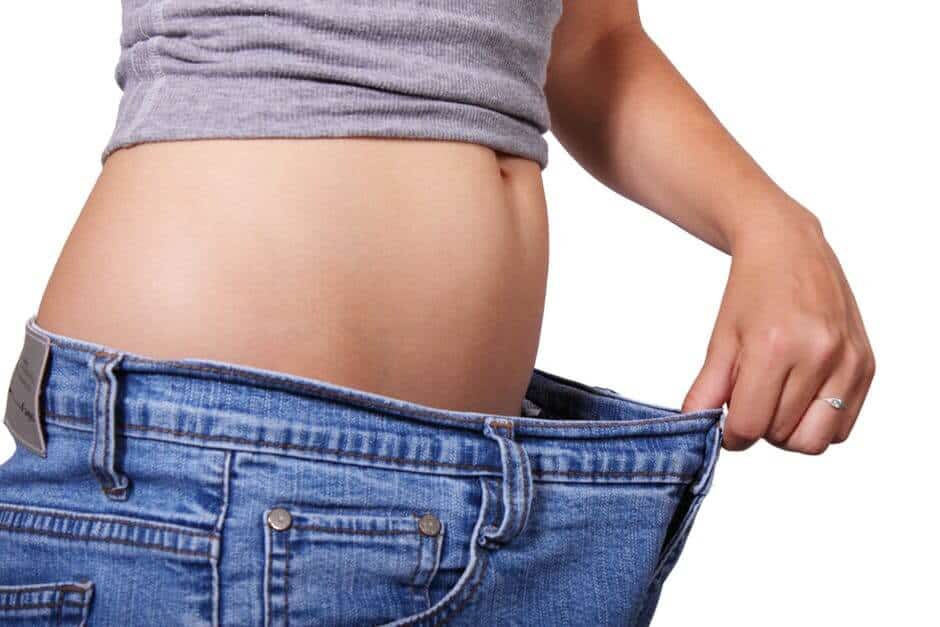 Scroll below for one of the best products we've seen over the last year.
Is Jet Fuel an Appetite Suppressant?
Is Jet Fuel an Appetite Suppressant?
The idea behind Jet Fuel is to take it before eating, and if it works, you don't feel very hungry. You should eat healthy food at the same time as taking the Jet Fuel supplement, and you should exercise.
This is not a bodybuilding supplement as some supplements are; rather, Jet Fuel is a weight loss supplement. It is essentially a diet pill.
How Did it Start?
How Did Jet Fuel Start?
Jet Fuel is made by German American Technologies (GAT), which is a reputable company. It is uncertain how long the Jet Fuel supplement has been on the market. GAT Sport does have a website, and they have been around for twenty years. They make a variety of dietary and nutritional supplements.
GAT follows the rules, tests its ingredients and materials, and follows good manufacturing practices.
Jet Fuel aims to help athletes and ordinary people who want to keep their weight in check.
Jet Fuel is a fat-burning supplement and appears to work rapidly. Jet Fuel came on to the market when GAT recognized the need for a fat burner. People turn to diets and, in particular, binge diets or fad diets that do not work. GAT created the Jet Fuel supplements as an aid to nutritional and healthy eating, as an aid to get people on their way to becoming thinner.
Claims
Jet Fuel Claims
Jet Fuel claims to help you lose weight. Jet Fuel is all about burning fat and helping people who have weight issues or who are obese.
Knowing how unhealthy fat is, Jet Fuel does play on people's health concerns. However, it also plays on the stereotypical belief that both women and men must adhere to a certain look, one that is skinny. Jet Fuel claims to hasten the metabolism and with its special mix of herbal ingredients, some active and some inactive, to blast your fat away.
This is why it is called Jet Fuel. You can go online to the Jet Fuel site and look at the claims and the reviews.
Most people who take Jet Fuel do so to lose weight. Jet Fuel claims that it will help you to lose weight and will burn it off you. They do tell you that you should eat well and exercise well at the same time.
Jet Fuel talks about weight management and getting rid of all those extra pounds. If you are overweight, this is what you probably want to do, according to the Journal of the American Dietary Association.
Jet Fuel also talks about enhancing your mood, and one of the side effects is a better and stronger libido. For this reason, men enjoy taking Jet Fuel.
The company claims that Jet Fuel gives you extra energy and stamina, although, to be honest, all the herbs are stimulants, especially the caffeine, so this is where the energy comes from. If you read the ingredients, you will get an idea about why mood improves and stamina increases.
Jet Fuel also claims to give extra confidence, which happens when one feels more comfortable in their body. Losing even a pound or two helps you feel better, and as a result, your mood is better. It is easier to meet new people, go to work, walk the neighborhood, and do social things when you feel thinner. And walking will help you to lose weight anyway, without side effects.
Safety
Jet Fuel Safety
Jet Fuel does mention that you should take their weight loss supplement under the supervision of a medical practitioner or healthcare specialist. This is the same for all weight loss supplements. Never start a supplement on your own, especially if you have any health issues.
Jet Fuel prices seem reasonable too, and it is good for the user to always check online for deals. The product can be bought online from various retailers, and it can also be bought online from the manufacturer's website. Ask about free shipping, ask about the delivery time, and always ask about safety. Be responsible for any weight loss supplement, and this includes the use of Jet Fuel.
Ingredients
Jet Fuel Ingredients
There are many ingredients in the Jet Fuel dietary supplement, all of them allegedly herbal and natural. Jet Fuel is formulated to be a stimulant that burns fat and gives extra energy while allowing the body to work to its maximum capacity.
Here is the Jet Fuel formula, although not all the ingredients may be listed as there are many. You should check the packet, too, on the leaflet printed by the manufacturer.
Ingredients in this formula include:
DMAE
Rhodiola Rosea
L-Theanine
Niacinamide
Vitamin B12
Guarana Seed
Ginseng Root
Caffeine Anhydrous
Advantra Z
MCTs
Explotab
DMAE
DMAE is a compound that is believed to improve brain function, memory, and mood. Though the compound has not been subject to many studies, there have been a few that show it has some benefits.
According to Drug Metabolism Letters, DMAE can act as an antioxidant. The research also showed it increased neurotransmitters' production involved with the memory and learning parts of the brain.
Rhodiola Rosea
Rhodiola Rosea is an herb that originated from certain parts of Europe and Asia. According to the National Center for Complementary and Integrative Health, some studies have shown the herb to "enhance physical performance and ease mental fatigue." However, more research is needed to confirm these findings.
L-Theanine
L-theanine is an amino acid that can be found in tea and other vegetables. According to the Asia Pacific Journal of Clinical Nutrition, l-theanine can have positive effects on attention.
Niacinamide
Niacinamide is a form of vitamin B3. It is often found in dietary supplements and may have a beneficial effect on skin problems.
Vitamin B12
Vitamin B12 plays an essential role in the body to produce red blood cells and DNA. It is also essential for neurological function, per the National Institutes of Health.
Guarana Seed
Guarana seed has been known for its effects as a stimulant, astringent, and aphrodisiac, according to the Journal of Agricultural and Food Chemistry. More research from PLoS One found guarana to provide more stimulation than caffeine.
Does it Work?
Does Jet Fuel Work?
The weight loss supplement Jet Fuel has been on the market for a long time, and the manufacturer, German American Technologies, has been making weight loss and fat burning supplements for close to twenty years.
If you read the reviews online, people do talk about losing weight when taking Jet Fuel. There are some unconfirmed reports about Jet Fuel drips and Jet Fuel coffee, and we would highly recommend you stay away from these.
The only way to take Jet Fuel weight loss supplements is in capsule form, and users should follow the instructions very carefully. If the pamphlet says to take one capsule per day, you should only take one capsule per day.
In addition to following the instructions, you must combine the use of Jet Fuel with a healthy and nutritional eating plan and good, regular exercise.
Exercise can be a daily walk, jogging in the evenings, or joining a gym. Exercise is an essential part of weight loss, along with clean eating. You can take a supplement that suppresses your appetite, like Jet Fuel, but you need to be consistent in your diet.
How Long Do Results Take?
How Long Does it Take for Jet Fuel to Work?
Each person is different, and each person has a different metabolism. This is why some people lose weight quickly, and others take more time.
If you are also eating well and exercising, you should start to see the results almost immediately. Again, look at reviews. Some people say they lost a few pounds in the first few days. Others say they only lost water weight.
Some people say they put the weight back on quickly as soon as they stopped taking Jet Fuel; others talk about how it changed their lives.
Many people who took Jet Fuel as a weight loss supplement mention the side effects. Many talk about how their heart raced so quickly that they felt frightened.
Others spoke about having the jitters and the shakes, which are definite side effects of almost all weight loss supplements, especially Jet Fuel.
Some people talk about using Jet Fuel but stopping quickly because they were frightened by their elevated heart rate and their jitters.
Any weight loss supplement should only be taken in the morning or at lunchtime. The high levels of stimulants give extra energy and keep people awake, so if you take Jet Fuel at night, you will likely not sleep. And you will feel unhappy, shaky, and jittery.
According to the American Journal of Clinical Nutrition, dietary supplements for body fat reduction is not something that is supported by a substantial amount of science.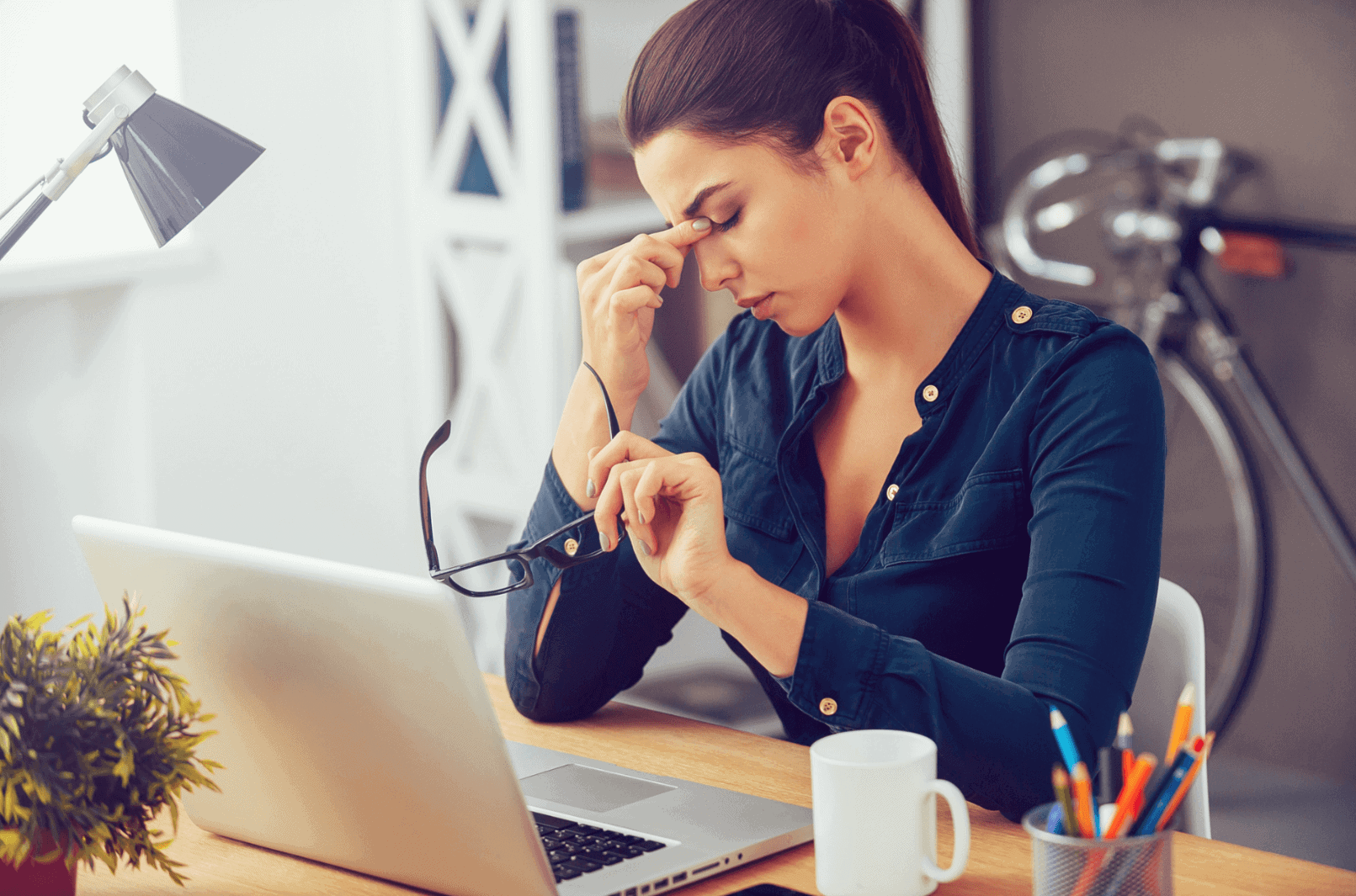 Benefits
Jet Fuel Benefits and Results
If you are taking Jet Fuel for quick weight loss, it will probably work. Of course, you may not keep the weight off permanently, so you must be aware of supporting weight loss supplements with healthy eating and regular exercise,  according to Ghana Medical Journal. 
The claimed benefits of Jet Fuel are that it will:
Burn fat
Increase in metabolism
Increase energy levels
Suppress your appetite
Raise your libido
Results
Jet Fuel Results
The best thing for you to do is to talk to people who already take Jet Fuel. Ask them if it worked for them, and ask them how long they took it.
You can read the reviews online and understand that many people experience Jet Fuel's weight loss supplement differently.
For some people, it did not work at all. For others, the side effects were too much to bear. Some people lost weight and managed to keep it off. Others lost weight but put it back on quickly.
Take Jet Fuel weight loss supplements as per instructions, which means a capsule in the morning and perhaps a capsule at lunchtime.
Capsules should be taken before meals. It is important to drink plenty of water simultaneously and always consult with a medical practitioner first. If you don't have a medical practitioner, you should find a health clinic in your area.
If you are struggling with health issues, don't take a supplement until you have found someone who can give you advice. You must never abuse a weight loss supplement and take the right one for your body and your constitution.
Details on Weight Loss
Details on Jet Fuel and Weight Loss
You can find all the details for Jet Fuel's weight loss supplements online, either on the manufacturer's website or on other retailers' websites. They all say the same thing – Jet Fuel will help you to burn fat, suppress your appetite, feel calmer, and also more energetic.
Some reviews mention libido and how it can aid libido in both men and women.
Overall, people say that Jet Fuel did help them to lose weight, but the jury is still out on whether they managed to keep the weight off or not.
The ingredients in Jet Fuel work as a stimulant, especially when they are all combined. They stimulate and almost blast the fat away.
Of course, we know that no weight loss can come from a supplement alone. Eat well, drink lots of water, quit coffee and alcohol, and exercise regularly.
Directions
How to Take Jet Fuel?
It is important to remember that each person is different, and some have more weight to lose than others. It is also important that you read the instructions and take the capsules accordingly. If someone offers you a Jet Fuel drip, Jet Fuel Coffee, or Jet Fuel weed, don't take it. Only take the capsules. Remember, we are reviewing Jet Fuel's weight loss supplements here.
Usually, you take a capsule in the morning with water, half an hour with breakfast, which should suppress your appetite and start burning fat. Again, half an hour before lunch, also with water. That's it- you are done for the day.
Never take Jet Fuel after lunch, and never abuse the supplement.
Side Effects
Potential Side Effects of Jet Fuel
We have mentioned some of Jet Fuel supplements' side effects above, but you must know potential side effects. Some people struggle with side effects; others experience the minimal effect.
Here are some of the Jet Fuel side effects you may experience:
Increased heartbeat
Trembling hands
A shaking body
Excess energy
Again, we must stress that healthy people should only take jet Fuel. If you have any cardiac conditions, any life-threatening illness, or any health concerns, chat with a health practitioner before use.
Note, too, that some people experience headaches, and others experience stomach problems, especially loose stool.
Product Warnings
Jet Fuel Product Warnings
Adults should only take all dietary supplements. Jet Fuel is for adults and is not recommended for babies, children, or anyone under 18. Jet Fuel must be kept out of reach of babies and children.
Pregnant women or nursing mothers must never take jet Fuel.
Anyone with health issues must consult a doctor or medical practitioner in advance, and all users of Jet Fuel should take is under the supervision of a medical professional.
Lawsuits
Any Jet Fuel Lawsuits?
The information we find online is a little vague. According to Drug Testing and Analysis, we do know that amphetamine-like substances have been found in a few weight loss supplements on the market. For this reason, you must always check ingredients and trust ingredient lists before you take any products.
Alternatives
Jet Fuel Alternatives
There are always alternative weight loss supplements on the market. You need to find the weight loss supplement that works for you and agrees with your body. We suggest you check out Jet Fuel, but if it is not the right supplement for you, then find an alternative. There is plenty of weight loss or diet pills on the market.
Take a look at:
Viper
One XS Weight Loss Pills
What Users Are Saying
What Users Are Saying
"Oldie but goodie. I have been using this product since it came on the market when the pills were liquid. Even though it changed, I still love Jet Fuel. I never have had the jitters."
"Good stuff though I don't take the recommended dosage as that's a tad too much caffeine."
"I dislike the fact that after only taking one capsule, I felt dizzy, my heart was racing & I had a massive headache."
Bottom Line
The Bottom Line on Jet Fuel
Now the moment you've been waiting for: our bottom line on Jet Fuel. To begin, we like that it contains some herbal ingredients and it's easy to use anywhere. However, we have some concerns about this supplement because it contains a questionable ingredient blend and too many stimulants that can lead to side effects. Also, we're a bit leery about the customer complaints we found posted online.
If you'd like to shed more pounds, then we suggest you go with a diet program that is backed by plenty of customer testimonials and provides clinically tested tools and resources.
Among the best products we've seen this year is one called Noom. We were thrilled to see that a company had raised the standard in weight-loss apps. The technology of the app partners perfectly with human coaching and personalized weight-loss plans to create lasting habits and lifestyle changes.
The makers of Noom are so certain of their product they're offering a free trial offer, which is a good sign.
Learn More About Noom »