Kaged Muscle Review

- 12 Things You Need to Know
Kaged Muscle – a company "forged from years of scientific research and grueling training." The tag line is impressive, but what about the supplements?
The research team here at Dietspotlight decided to take a closer look at Kaged Muscle. What types of supplements are offered? Are the ingredients effective? We found answers to these questions and more.
Kaged Muscle can be purchased through their Official Site.
Overview
What is Kaged Muscle?
Kaged Muscle is a supplement company that, based on the official website's images, is geared toward gym workouts and fitness. Though the website is easy to navigate, it's not very inviting for the person looking to lose weight with a supplement.
Does it Work?
Company and Better Business Bureau
Kaged Muscle is not accredited by the Better Business Bureau (BBB). However, the company has earned a rating of C. There are no reviews and only one complaint in the last three years. According to the BBB page, the company started in June 2019, which makes Kaged Muscle a newbie to supplements.
Though Kaged Muscle isn't a multi-level marketing company, they offer an ambassador program individuals can apply for. The company also has a training app that offers supplement guidance, workout plans, and motivation. On the Google Play store, the app has an average rating of 4.9/5 stars.
Products Similar to Kaged Muscle
Who is Kris Gethin?
Who is Kris Gethin?
Kris Gethin is a natural professional bodybuilder and fitness entrepreneur. He is also the founder of Kaged Muscle. The athlete has written books and newsletters on health and fitness and appearing on podcasts and in videos.
Gethin's bio on the official website doesn't say much about his education or any formal education in health, nutrition, fitness, or a similar field. We do know Kris is a personal trainer who's "certified more than 800 personal trainers."
Kaged Muscle Customer Service
There aren't many options when it comes to contacting Kaged Muscle customer service. The only two contacts we found, aside from social media pages, were phone numbers and email forms. You can chat with a representative as well.
Phone: 1-844-44-KAGED
Email: support@kagedmuscle.com
Scroll below for one of the best products we've seen over the last year.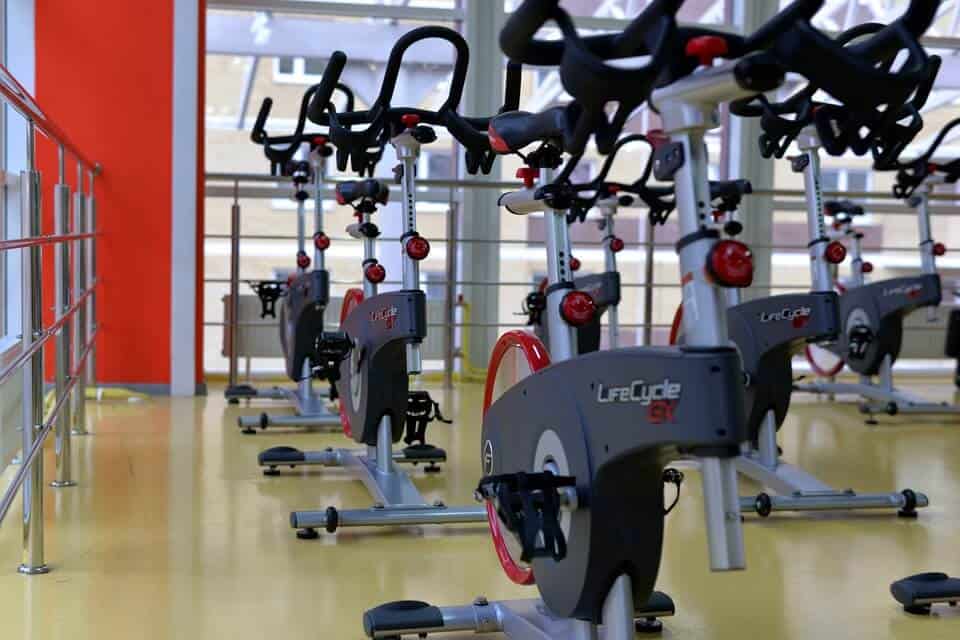 Products
Kaged Muscle Products
Kaged Muscle has an impressive line of supplements clearly marketed toward fitness and working out.
Pre-Kaged Pre-Workout
In-Kaged Intro Workout
Re-Kaged
Amino Synergy
Creaclear
Ferodrox
Creatine HCL
Hydra-Charge
Clean Burn
SR Carnosyn
BCAA
Citrulline
Glutamine
L-Carnitine
Claims
Kaged Muscle Claims
We typically focus on the product claims when reviewing a company, but the message behind Kaged Muscle is worth repeating. The company claims to:
"Never compromise quality

Source the purest, most potent raw materials

Perform rigorous laboratory and real-world testing

Adhere to third-party quality assurance practices."
Ingredients
Common Kaged Muscle Ingredients
Pre-Kaged: l-citrulline, l-leucine, l-isoleucine, l-valine, beta-alanine, betaine, creatine, coconut water powder.
In-Kaged: l-leucine, l-isoleucine, l-valine, l-citrulline, beta-alanine, coconut water powder, taurine, l-tyrosine, PurCaf caffeine (green coffee beans).
Re-Kaged: l-glutamine, betaine anhydrous, creatine, ProHydrolase (digestive enzymes).
Amino Synergy: l-leucine, l-lysine, l-valine, l-isoleucine, l-threonine, l-phenylalanine, l-methionine, l-histidine, l-tryptophan, coconut water powder, PurCaf caffeine.
Creaclear: microencapsulated creatine monohydrate.
Ferodrox: zinc, ashwagandha extract, eurycoma longifolia root extract, PrimaVie, diindolylmethane, Bioperine.
Hydra-Charge: taurine, coconut water powder, green coffee extract, green tea extract, various fruit, and vegetable extracts.
Clean Burn: chromium, l-carnitine tartrate, green tea extract, gymnema sylvestre extract, capsicum fruit extract.
Details on Ingredients
Details on Ingredients
At the heart of all things, Kaged Muscle is the ingredients in the formula. We know the company claims to have chosen them with "Science. Innovation. Performance." in mind.
The About Us page goes on to claim the company never compromises "quality for price." That's reflected in the supplement pricing.
L-Citrulline: Citrulline has been shown to improve energy production. Unfortunately, the study participants took 6g per day, which may not be reflected in Kaged Muscle supplements, as per the British Journal of Sports Medicine.
Citrulline is converted to l-arginine in the kidneys.
Beta-Alanine: Beta-alanine may improve exercise performance by around 3% (average), according to research published in the journal Amino Acids.
Caffeine: This central nervous system stimulant is the most commonly used "drug" in the world. When taken in supplement form or consumed in beverages, you may notice an increase in energy and a decrease in appetite for a short time. (See the study in Brain Research. Brain Research Reviews.)
Green tea extract: Green tea has been in the natural medicine world for thousands of years. This antioxidant-rich supplement helps fight aging, increase metabolism and more. (See the International Journal for Vitamin and Nutrition Research and the Journal of Research in Medical Sciences.)
Chromium: According to the National Institutes of Health Office of Dietary Supplements, chromium looks to play a part in the metabolism of carbohydrates, fats and proteins.
Gymnema Sylvestre: Gymnema is sometimes used to fight inflammation, according to BioMed Research International.  There's also a connection between the extract and weight loss. (See the Journal of Clinical Biochemistry and Nutrition)
Side Effects
Possible Kaged Muscle Side Effects
Possible side effects associated with the ingredients include:
Excess energy
Water retention
Jitters
Shakes
Headache
Nausea
Diarrhea
These side effects and others are associated with the ingredients in Kaged Muscle products, not a specific product from the company.
Weight Loss
Kaged Muscle and Weight Loss
Clean Burn is the leading weight-loss supplement from Kaged Muscle. It is "formulated with cutting-edge premium ingredients," according to the product description. When you look back at the ingredients used in the formula – green tea, gymnema sylvestre, and capsicum – you see a potential benefit to the supplement.
Where To Buy
Where to Buy
The official website sells Kaged Muscle products. There are also listings on Amazon, Vitamin Shoppe, Bodybuilding.com, and similar retailers.
Pros and Cons
Kaged Muscle Pros and Cons
What falls into the good and the bad when it comes to Kaged Muscle supplements?
Pros:
Some of the ingredients are impressive.
The weight-loss supplement may have a positive effect on metabolism.
The prices are lower than competing brands.
The Kaged Muscle workout plan may be difficult but effective.
There is a Kaged Muscle app – training.
Cons:
The weight-loss supplement is taken as 2 capsules 3 times a day – quite the time investment.
What Users Are Saying
What Users Are Saying
"Regular customer of Kaged muscle products and In Kaged plus Cittruline is exceptional."
"I've been a regular customer of Kaged muscle for a while now and value the quality of there supplements. But I place an order 101775 almost 3 weeks ago and I'm still waiting for a shipping confirmation email. I spoke with Jose at customer services and he assured me it was ready to go. I've sent emails everyday for the last few days and as yet had no response. So my faith in Kaged muscle is almost gone. I am going to go through PayPal and seek a refund. This could be the last time I use Kaged muscle. Very disappointed!!!!!!"
"Good effects, horrid taste – Flavor is absolutely horrid. Not sure who told them this is what fruit punch tastes like. Everything else is up to the cousins though!"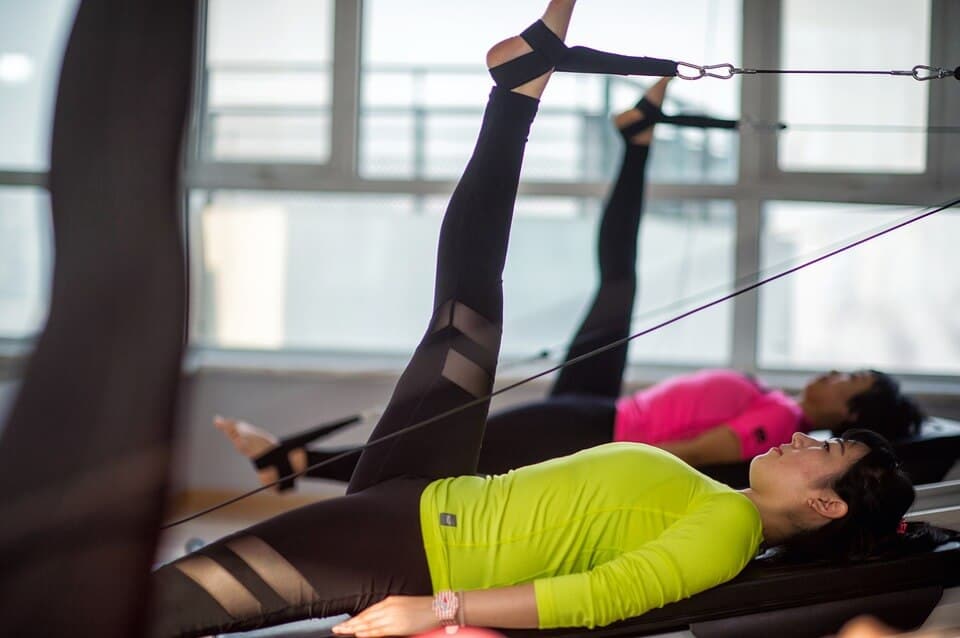 Bottom Line
Bottom Line on Kaged Muscle
Kaged Muscle has some pretty good ingredients across the supplement line. Not all the ingredients are particularly special, but the prices are reasonable, the website is easy to navigate and we didn't find any super outrageous claims. We consider this a reliable company.
You want to lose weight, and you've been on and off the diet train for years – so how can you make this time the last time you diet? There's an app that can help.
Among the best in support systems is the weight-loss app Noom. The program, which was created by doctors and clinically proven effective, combines human coaching with an active virtual community, expert articles and a nutritionist-managed food database – and that's just the start.
We are so confident in the power of Noom we're thrilled to offer our readers a free trial offer for a limited time.
Learn More About Noom »