Keto Advanced Review

- 12 Things You Need to Know
Keto Advanced – a keto fat burner that claims to be natural, safe and effective. Our researchers have reviewed many keto supplements in the last year, so there's an immediate concern that this one is just like all the others.
Our team looked into the ingredients, possible side effects, the effect on ketosis and your ketogenic diet and more to give you the bottom line.
Overview
What is Keto Advanced?
Keto Advanced is a keto fat burner that claims it can "force your body to Burn Fat for Energy instead of carbs." This is a similar claim made by hundreds of keto pills. However, this time around, it looks like there could be a new ingredient blend that's not like others – which had our researchers excited.
Before we dig deep into this particular product, what does science say about the keto diet, in general. Will you lose weight and keep it off?
Journal of the American Medical Association – According to some researchers, "interest in the ketogenic diet grows for weight loss and [T2DM]."
Nutrition Research – Over 12 weeks of following a ketogenic diet, one study showed participants reported decreased appetite and weight loss, but there were no indications if the results would last long-term.
Nutrients – "…when conducted under the supervision of healthcare professionals, a VLCKD is an effective and safe treatment for weight loss in patients with obesity."
Products Similar to Keto Advanced
Company Info
Who Makes Keto Advanced?
Biotrim Labs is the company that's responsible for Keto Advanced. There are customer service lines worldwide, but none in the United States (US).
Further look into the company revealed that they don't take orders from the US or Canada.
The terms and conditions list an address in Singapore as the return center for Keto Advanced. This means there's an international lean to the company and could account for why the supplement is not available for purchase in the US.
Scroll below for one of the best products we've seen over the last year.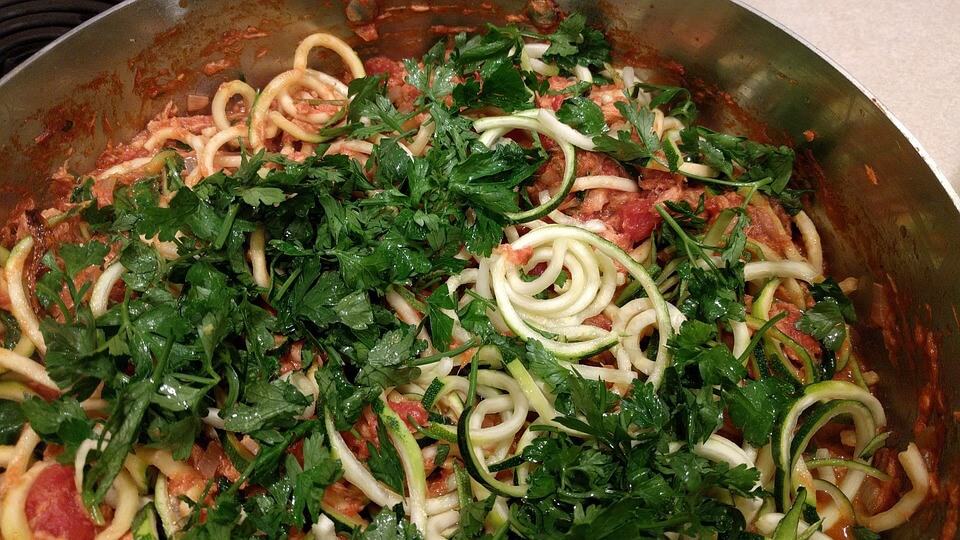 BBB
Company and Better Business Bureau (BBB)
There are two listings for Biotrim Labs on the BBB website. The company is not rated or accredited by the BBB.
The second shares a link to Pure Cambogia Ultra, a supplement that's produced by Biotrim Labs. This business is not accredited either, but it does have a BBB rating of D-.
Claims
Keto Advanced Claims
We find it interesting that the Keto Advanced claims are so similar to other keto supplements – but the formula is supposed to be quite different. Based on the sales page, Keto Advanced 800mg will help you:
Burn fat faster than ever.
Burn fat for energy, not carbs
Low the way you feel.
The company also claims your body will:
Stay in ketosis.
Break down fat.
Ingredients
Keto Advanced Ingredients
On the official Biotrim Labs website, Keto Advanced is not listed. There's no mention of any keto supplements at all. The supplements listed include:
Cambogia Formula
Keto Support
Joint Support
Testosterone Booster
Nitric Oxide Booster
Green Coffee Extract
Cleanse Formula
Acai Formula
Yacon Formula
Cognitive Enhancer
Each of these products has an ingredient list, but nothing for Keto Advanced. We double-checked the information on the Keto website and found Biotrim Labs customer service is the contact for customers – so there's a clear connection between the two.
The only mention of an ingredient is CAMP. According to Keto Advanced, "CAMP is a substrate that encourages the fat burning process called lipolysis …" What's most important is that we found no such thing as a CAMP supplement. We found supplements that claim to boost CAMP, but none that claim to be CAMP.
When it comes to the keto diet, The Journal of Nutrition notes that more high-quality research is needed for the keto diet. However, Trials notes that this kind of diet can benefit heart health.
Nitric oxide supplements may help exercise performance, per Sports Medicine. Biomed Research International notes that green coffee can reduce blood pressure.
Finally, Biology of Sport found that acai had strong amounts of antioxidants.
How to Use
How to Use Keto Advanced
One bottle of Keto Advanced contains 60 capsules. The instructions for use are not on the official website, and we could not find an image of the back of the bottle.
Benefits and Results
Benefits and Results
The benefits and results of taking Keto Advanced will depend on whether or not you follow a low-carb diet. If you continue to eat large amounts of carbohydrates, you won't ever make it into ketosis even if you have a supplement like Keto Advanced. Even if taken as part of a keto diet, there's no scientific proof exogenous ketones promote weight loss.
Cost and Where to Buy
Keto Advanced Cost and Where to Buy
Unfortunately, the product is not for sale on the official website. We checked the terms and privacy policy and nothing was there. That's typically where we find pricing information for supplements on an auto-ship program after sample.
Side Effects
Keto Advanced Side Effects
Without a definite list of ingredients, the only one we have to go on for side effects is CAMP, and CAMP isn't a supplement at all – so we have no idea if there are any side effects.
We know there are side effects of the keto diet, making it difficult for some people to stick with this drastic eating plan.
Keto flu is a combination of symptoms that the body goes through for up to two weeks when converting from carbs for fuel to fats. It'sIt's called the keto flu because the symptoms are similar to those associated with the flu. Common effects / side effects are:
Hunger
Loss of hunger
Excess energy
Fatigue
Diarrhea
Constipation
As you can see, the side effects of the keto diet contradict each other. That's because no two bodies are the same, which means no two reactions are the same.
Pros and Cons
Pros and Cons
So, what did we learn about Keto Advanced?
Pros:
Can be purchased online.
Pricing is not outrageous.
Cons:
Not available for sale in the US.
The official website for the parent company doesn't list the supplement.
You are only allowed a 30-day guarantee from the time the order was complete.
You have to pay international shipping to return Keto Advanced.
What Users Are Saying
What Users Are Saying
"I have lost 5lbs in 4 weeks using this product and experienced no side effects. I will definitel continue pruchasing this product as an aide to weight loss."
"These pills have zero effect. I have taken two a day for over a month. Go to gym on average 4-5 times a week. Totally cut back on carbs and wine and only lost three lbs. I am 60 yrs old in good shape but had gained an u comfortable 12lbs during pandemic. Thought these pills would give me a boost. Nothing zero."
"It's light its healthy it feels great – Sorry for a kinda fuzzy picture but I have to say I'm 28 years old I've got a 1 almost 2 year old and this gives me so much natural energy it's so legit I feel level been drinking lots of water and eating plenty protein because it steadily burns fat it's vegan and cruelty free so your not putting any harsh chemicals in your body it just feels all around good just make sure and drink plenty water keep hydrated!!!"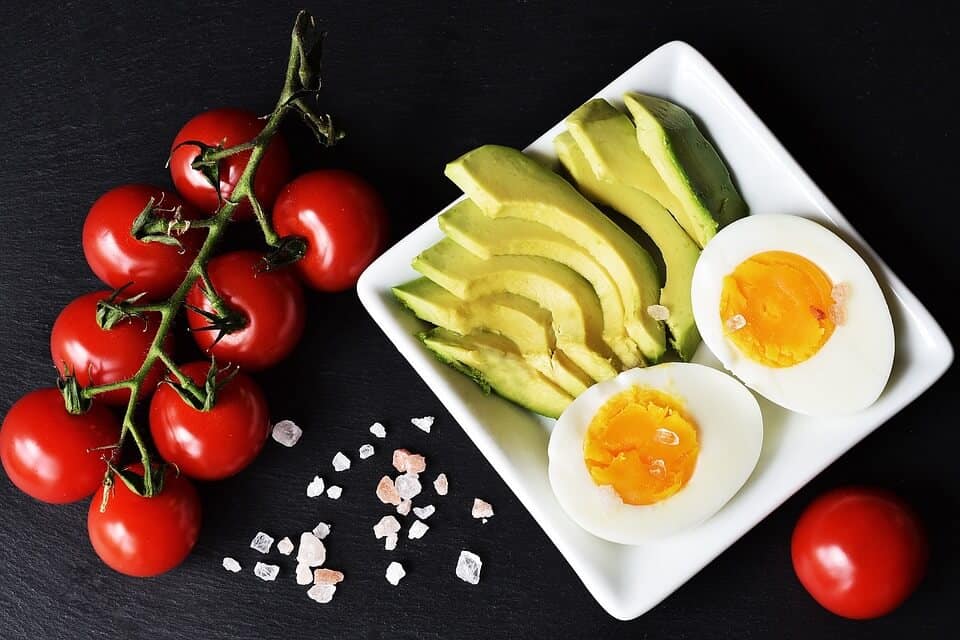 Bottom Line
Bottom Line on Keto Advanced
What's the final take on Keto Advanced? We are afraid there's no reason to support or suggest this keto diet pill. We have no ingredient list, no information on the company behind the product, no US contact information and it's not available for sale in the US.
We love what supplements can do for weight-loss, but we are also all for a support system that helps you stick with new lifestyle changes.
A weight-loss app that's caught our attention is one called Noom. It's incredible to see just how dedicated the doctors who created the app were about total and complete support for the individual.
We're also honored to offer our readers a free trial offer of Noom for a limited time.
Learn More About Noom »