Keto Buzz Review

- 14 Things You Need to Know
What's Keto Buzz, and why did our research team dig into this BHB supplement? Keto supplements are taking the market by storm, but all tend to have the same core ingredients. Does anything make this product different from the rest?
Dedicated researchers took to the ground running – sorting through the ingredients, side effects, company background, and more. What's the final word on Keto Buzz, and is it worth your time?
Keto Buzz can be purchased through their Official Site.
Overview
What is Keto Buzz?
Keto Buzz is a keto supplement that combines the bet-hydroxybutyrate (BHB) with a few other ingredients to create a thermogenic keto blend. If you want the supplement to help you lose weight, you must follow a low-carb or keto diet. Typically these diets start at a deficient carb level to force the body into ketosis.
Ketosis is the process the body uses to burn fat for fuel. When dietary carbohydrates are restricted, the body turns to fat for energy.
Does It Work?
Products Similar to Keto Buzz
Company Information
Who Makes Keto Buzz?
It looks like Keto Buzz Supplements is the name of the company. Unlike many other keto supplement companies, Keto Buzz lists a physical address, contact email, and phone number for the customer service department.
The company backs all purchases with a 100% money-back guarantee. We didn't find any details about the policy, so we're unsure how long the customer has to return the product or if the supplement needs to be unopened to receive credit.
However, the company's Better Business Bureau profile has multiple alerts. They also have an F rating.
According to BBB files, consumers allege not receiving the purchases they paid for.  Another alert was published on January 27, 2020, BBB Serving Los Angeles and Silicon Valley requested that the company substantiate, modify, or discontinue claims advertised on the company's website. The company advertises various claimed results and negative option plans, continuity plans and automatic shipments.
Scroll below for one of the best products we've seen over the last year.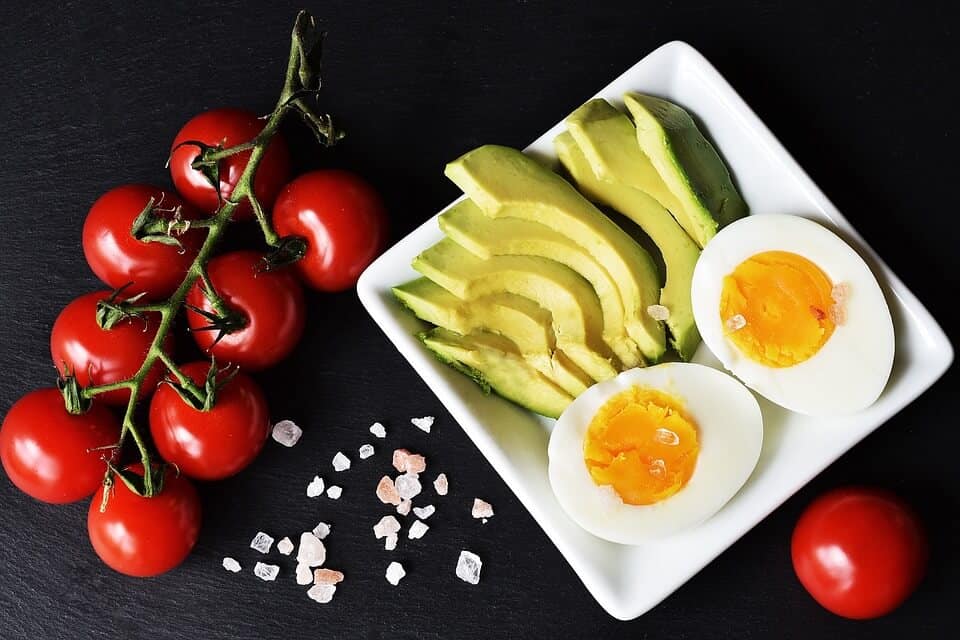 Customer Service
Keto Buzz Customer Service
Phone: 888-315-3068
Address: 1752 East Ave J, Ste J-100, Lancaster, CA 93535
Email: customerservice@keto-buzz.com
Products
Other Keto Buzz Products
Keto Buzz also offers a cleansing supplement. According to the product label, the cleanse could help with:
"Fat burning
Energy replenishment
Helps eliminate body waste"
Keto Buzz Cleanse
Peppermint
Aloe Vera
Fennel
Green Tea Extract
Claims
Keto Buzz Claims
"Lose weight
Burn fat in trouble areas
Get into ketosis fast!
Burn fat for energy (without the jitters)!
Better brain health!
Faster recovery from exercise!
Maintain lean muscle!"
The company also claims the supplement is:
"Clinically-proven
All-natural
GMO-free"
Ingredients
Keto Buzz Ingredients
Most keto supplements contain various beta-hydroxybutyrate forms, but Keto Buzz adds a few more to the mix. We like that the company has decided to change things up with keto. Too many supplements offer the same two or three ingredients.
The ingredients in Keto Buzz are:
Calcium Beta-Hydroxybutyrate
Sodium Beta-Hydroxybutyrate
Magnesium Beta-Hydroxybutyrate
Green Tea Leaf Extract
Details
Details on Ingredients
With the ingredient list in hand, we dug into research that may, or may not, have proven Keto Buzz claims.
Calcium Beta-Hydroxybutyrate: One study in Frontiers In Physiology claims beta-hydroxybutyrate affects energy metabolism.
A combination of calcium beta-hydroxybutyrate (BHB) and sodium beta-hydroxybutyrate was shown to moderately increase BHB levels in the blood, says the Journal of Nutrition Metabolism.
However, it's important to note that some participants in this study dropped out due to gastrointestinal side effects.
Sodium Beta-Hydroxybutyrate: Obesity (Silver Spring, MD shared research that showed "increased blood ketone levels may directly suppress appetite…"
Magnesium Beta-Hydroxybutyrate: There is a potential adverse side to the BHB coin. In some cases, increased BHB causes the body to stop producing its own. No long term studies exist that test the safety of long-term BHB supplementation or the lasting effect after the user stops taking the supplement, as per the Journal of Clinical Endocrinology and Metabolism.
Hydroxycitric Acid (HCA): HCA is the active component of garcinia cambogia. Research has shown some benefit from reducing visceral fat in human studies – see Current Therapeutic Research.
The Journal of Obesity jumps in with research that shows a small (maybe clinically insignificant) change to weight loss.
Side Effects
Keto Buzz Side Effects
Research has shown side effects of beta-hydroxybutyrate and the caffeine in green tea. Some of the potential effects include:
Other gastrointestinal side effects
Excess energy
Nausea
Dehydration
Weight Loss
Keto Buzz and Weight Loss
Research shows beta-hydroxybutyrate plays an important role in energy metabolism. It is the metabolism of energy that burns calories. A stronger metabolism would, in theory, burn more calories.
Green tea leaf is also a good ingredient – whether on a keto diet or not. The antioxidant properties alone are worth it, and dieters need that support. Losing weight can cause oxidative stress, and antioxidants fight the potential damage.
Directions
How to Use Keto Buzz
The instructions for using Keto Buzz are listed clearly on the official website. According to the instructions you:
"Take 2 keto capsules daily with water

Eat keto-friendly meals and snacks throughout the day

Enjoy improved energy and focus while your body uses fat for energy"
Cost
Cost and Where to Buy
You can purchase Keto Buzz from the official website or Amazon. We didn't find Cleanse for sale on the supplement website, however. Listed are the prices for Amazon.
Keto Buzz: $14.99
Keto Buzz Cleanse: $19.99
However, Keto Buzz does not seem to be available on Amazon anymore, even though the listing remains.
The Keto Buzz price on the official website is much more than that. When you order from the site, you can expect to pay $109 for a single bottle. If you signed up for the trial, you would receive a new bottle, at the mentioned price, every 30 days.
To cancel your subscription or auto-ship, you must contact the customer service department by email or traditional mail requesting cancellation. This request must be in writing. The customer service phone support cannot process cancellations.
Pros and Cons
Pros and Cons
Pros:
It Will likely increase blood ketone levels.
The price is lower than the competition.
Cons:
No long-term studies have been completed on BHB.
Supplementing BHB may lower your body's natural production of BHB.
What Users Are Saying
What Users Are Saying
"It works."
"Not for me – These were useless for me…"
"All the keto products I have tried have the exact same ingredients. The only thing different is the name of the product. It did not work."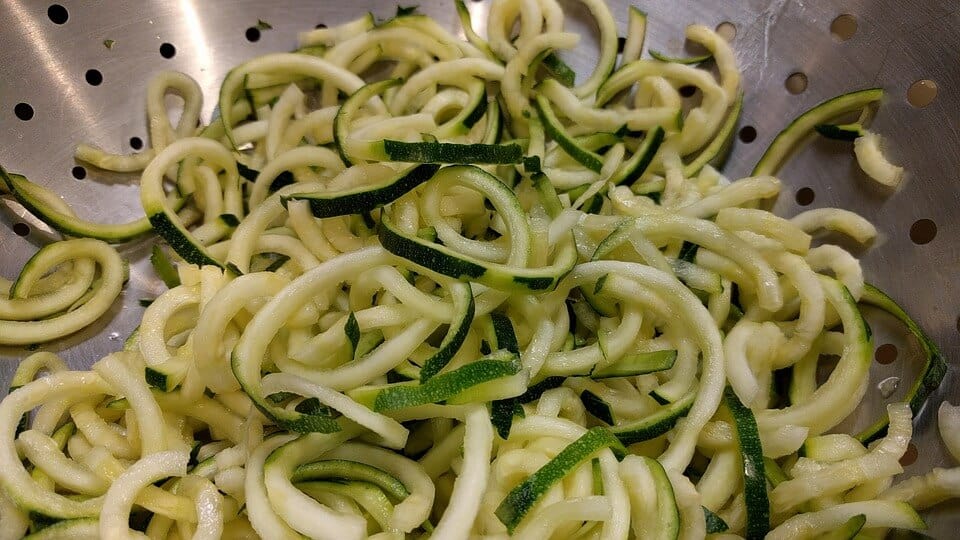 Bottom Line
Bottom Line on Keto Buzz
We've grown used to the buzz surrounding keto, and that's why we took a close look at Keto Buzz. The ingredients are standard, and the results will likely be the same. We have no long-term studies to go on regarding the safety of products like this – so we tend to steer clear until science has more to say.
Losing weight is hard, especially if you're trying to alter your lifestyle for a keto plan. One weight-loss app works to keep you on track and moving toward your goal.
Among the best in weight-loss apps is Noom. The program is interactive with human support and an active virtual community. Designed by doctors – Noom is the last weight-loss plan you'll need.
Dietspotlight readers can give Noom a try with a free trial offer for a limited time.
Learn More About Noom »