Keto Rapid Diet Review

- 11 Things You Need to Know
Keto Rapid Diet is a supplement based on the keto diet plan. We'll take a closer look at the pros and cons. The website says it's a "revolutionary breakthrough" and advanced weight loss aid. But, we didn't see any documented clinical support on the website backing the proprietary ingredient blend in this product.
This prompted our research team to thoroughly investigate the company background, ingredients, side effects, price tag and science behind this diet product. Next they summed up everything and compressed the details into this review to give you the final verdict.
Keto Rapid Diet can be purchased through their Official Site.
Keto Rapid Diet Readers:
Noom
is offering our readers a
free trial
, for a limited time.
Click here
for this special offer!
What is...
What is Keto Rapid Diet?

Keto Rapid Diet is a non-prescription product containing 800 milligrams of BHB per serving. It's manufactured in the USA, in a GMP-certified facility, is gluten-free, and is suitable for men and women, ages 18 and older, who're following the ketogenic diet. You just take two capsules per day.
If you're wondering where can you buy Keto Rapid Diet, it's only available online. You can order it directly from the official website.
There's also some online discussion of Keto Rapid Diet pills and Shark Tank, but we checked into it, and this product was never presented on the hit TV show Shark Tank.
Products Similar to Keto Rapid Diet
Keto Rapid Diet Marketing Claims
As for the Keto Rapid Diet benefits, the website says it "may" help increase energy levels and help with the keto diet. It contains key ingredients that help encourage a state of ketosis, which can be difficult to achieve with diet alone. In doing so, this supplement aims to target unwanted fatty areas, allowing your body to burn off fat as a source of energy so you drop excess weight and achieve a slimmer figure.
Scroll below for one of the best products we've seen over the last year.
What is Ketosis?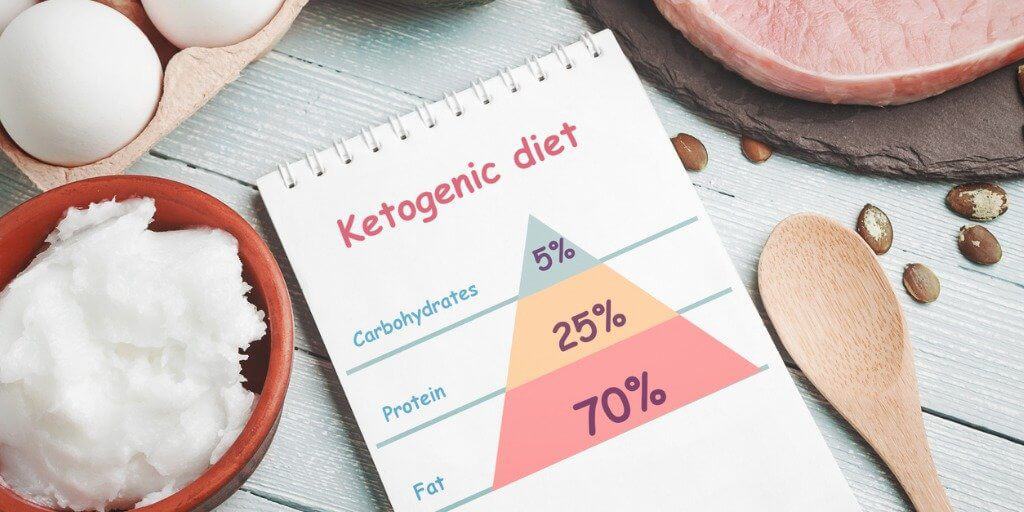 Ketosis is a metabolic state your body reaches when it's deprived of carbohydrates, according to the Journal of Nutrition and Metabolism. Ketone bodies such as Beta Hydroxybutyrate and Acetoacetate are produced in the blood, and this triggers the body to begin utilizing stored fat cells as a means of energy.
This is why some people choose to adopt the keto diet plan. According to US Endocrinology, it involves eating minimal carbohydrates and focusing more on healthy fats. To break it down, you need to get about 60-75% of your calories from fat, 15-30% from protein, and 5-10% from carbohydrates. This way your body is better able to remain in a state of ketosis.
Company
Keto Rapid Diet Company Bio
The company that makes Keto Rapid Diet is Grandstand, LLC. It was started in 2015, but we didn't find any official website for this business. No other info is provided on the company's background. But, there is a page on the Better Business Bureau website, and this company received a BBB rating of F. 100% of the customer reviews are negative. We did some further digging online, and some people have called Keto Rapid Diet a scam.
We also noticed the customer complaints on the BBB website are for other products that were once offered by Grandstand, LLC – not Keto Rapid Diet. Customers mentioned a turmeric supplement, a Cleanse and Garcinia product, and a Forskolin Rapid Diet pill. The only one we found online is Forskolin Rapid Diet, and it's marketed as a supplement that increases energy, boosts metabolism and enhances weight management.
Additionally, there is now a warning on the BBB page stating the business seems to out of business.
So, how do you get in touch with this company? Here's the contact info:
Grandstand, LLC

25 S 750 W

Heber City, UT 84032

Phone: 866-200-2572

Email: help@ketorapiddiet.com
Ingredients
Keto Rapid Diet Ingredients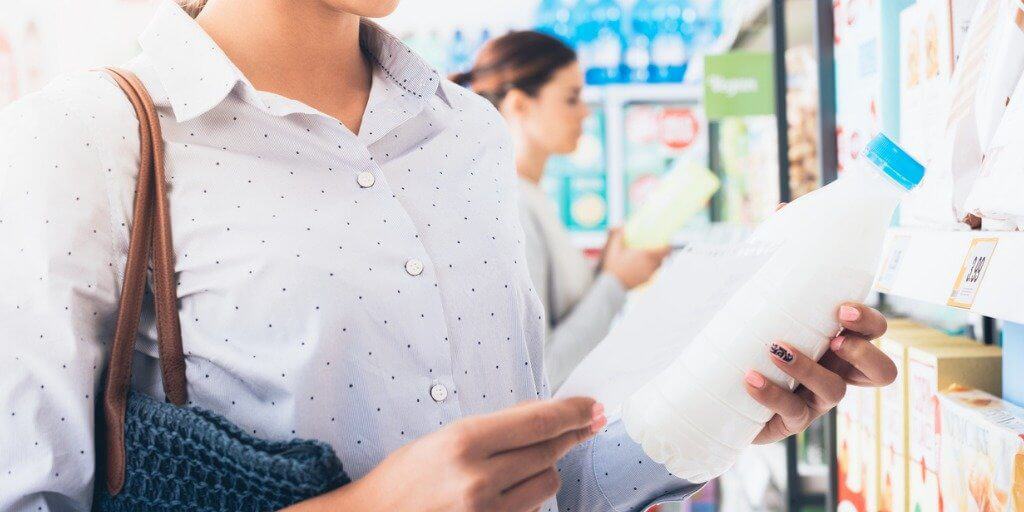 A proprietary blend of:
Magnesium beta hydroxybutyrate
Calcium beta hydroxybutyrate
Sodium beta hydroxybutyrate
BHB is a ketone body that's produced by the liver. Two others include acetoacetate and acetone. These water-soluble molecules are created from stored fatty acids inside the body. This process initiates during periods of fasting or when the body lacks carbohydrates to break down as fuel. By consuming these BHB components in supplement form, this is supposed to encourage or trigger the state of ketosis.
Results
Does Keto Rapid Diet Work for Weight Loss?
Keto Rapid Diet is not specifically said to burn off fat, boost metabolism or suppress appetite. Instead, it contains BHB substances, which are intended to help your body reach the state of ketosis. We looked more closely at beta hydroxybutyrate to see if it actually helps you lose weight.
According to Nutrition and Metabolism, one study showed taking an oral beta hydroxybutyrate supplement can increase the body's levels of BHB ketone bodies. This in turn helps reduce glucose levels in the bloodstream and encourages the body to reach the state of ketosis.
Other research from Frontiers in Physiology revealed consuming exogenous ketone drinks can help the body achieve ketosis.
When the body reaches a state of ketosis, it begins to breakdown fat and protein, which leads to weight loss.
Just keep in mind that you'll need to stick closely to the keto diet plan while taking this supplement, or your body will just burn off the carbohydrates you consume for energy. Simply put, if you eat a lot of carbs, you'll be working against the ingredients in this supplement.
Negative Reactions
Any Keto Rapid Diet Side Effects to Worry About?
From what we gathered, the BHB ingredients in Keto Rapid Diet capsules have not been linked to any major side effects. But, the ketogenic diet program itself can lead to some unwanted reactions, due to the low consumption of carbohydrates and dietary changes. You could experience these side effects since you're on this diet while taking this product, according to Nutrients. They include:
Constipation
Acidosis
Kidney stone formation
Sluggishness
Diarrhea
Muscle cramps
Bad breath
Feeling sick
Increased thirst
Brain fog
A few Keto Rapid Diet warnings are also posted with this product. These are:
Only use Keto Rapid Diet as directed on the product label.
Do not use if you are pregnant or nursing.
If you have a serious medical condition, consult a doctor before use.
If you already take a prescription drug, speak with your physician before taking Keto Rapid Diet pills.
Keep this product out of reach of children.
What About Actual Keto Rapid Diet Results?
The official website specifically states "individual results will vary," and there's no mention of how fast you'll see weight loss effects. A lot depends on how closely you follow the ketogenic diet and how often you exercise. We searched the web for Keto Rapid Diet reviews to see what actual customers had to say about this product, but none were found – not even on the main website.
Keto Rapid Diet Cost and Where to Buy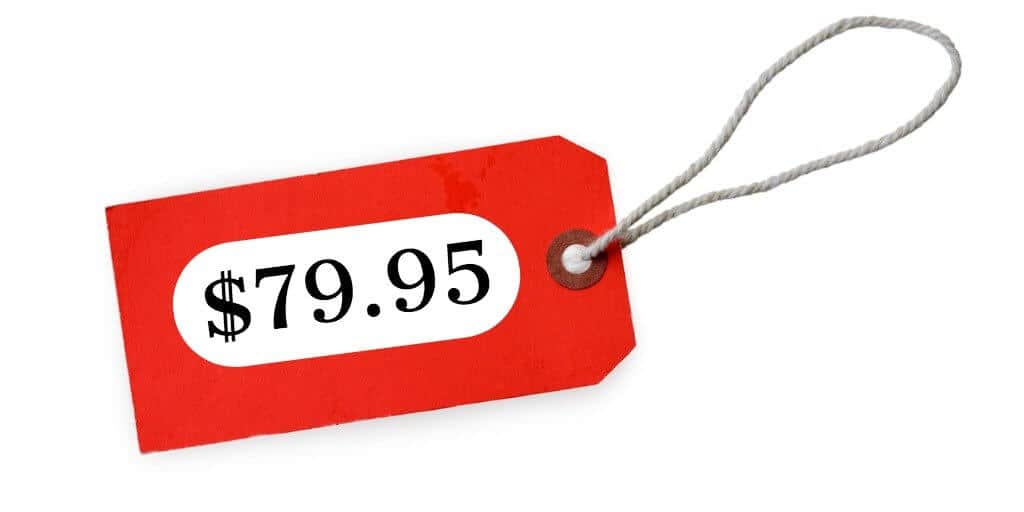 You can buy the product on the official website. (The product is no longer available as of late 2019.) The Keto Rapid Diet cost is $79.95 if you simply order one bottle (a 30-day supply). If you choose the 16-day trial of Keto Rapid Diet, you are only initially charged $4.95 for shipping and handling. After the 16-day trial period is up, you're then billed $79.95. You're also enrolled in an auto-shipment program and will be sent a new bottle every 30 days. You need to call the customer service number if you need to cancel the trial offer or subscription.
Is there a Keto Rapid Diet return policy? No, but you can cancel your free trial offer during the first 16 days, and you will not be billed for the supplement, but the shipping and handling charge is nonrefundable.
Pros and Cons
Pros:
Ketosis is proven to cause weight loss.
Cons:
This same ingredient is found in literally thousands of keto supplements.
What Users Are Saying
"Returned my order over 2 months ago and STILL waiting on my refund."
"Is anyone getting really bad headaches with this? I seem to be getting the worst headache every day."
"Gained 16 lbs on this. What a rip off. Do not order it!!!"
Final Look
The Bottom Line on Keto Rapid Diet Pills
Will taking Keto Rapid Diet pills directly lead to weight loss on its own? Probably not. But when taken in conjunction with the ketogenic diet plan, users may see weight reduction over time. There's published research supporting the core ingredient in this product, and if you already follow the keto diet, adding this supplement may be beneficial by keeping your body in a state of ketosis.
For individuals not interested in adhering to the ketogenic diet, you might want to consider a clinically-proven app for weight loss.
One program that fits this description is Noom. This product uses combination of unique tools, food logging, exercise tracking, one-on-one coaching and more to get you started toward your weight-loss goal and keep you on track for good.
We should also point out the makers of Noom are so enthusiastic about this diet program they're now offering a free trial to help get you started.
Learn More About Noom »