Keto XP Review

- 12 Things You Need to Know
Keto XP claims to provide advanced weight loss through metabolic ketosis support. The product also claims to enhance energy, burn stubborn fat, and even suppress the appetite, so our research team decided to investigate the product.
When investigating Keto XP, our team sought to answer a few questions. What ingredients are in Keto XP? Can this product help you lose weight? What makes this keto pill different than the rest? Make sure to reach the bottom line to read our final verdict on this product!
Overview
What is Keto XP?
Keto XP is a form of diet pill that advertises the ability to take the body to a ketosis state to assist with rapid weight loss. Ketosis is a biochemical mechanism in which the body burns fat instead of glucose for energy, and this nutritional state is characterized by an increase in the level of ketones in the blood.
It's thought to be why people on the ketogenic diet may lose weight so fast. Ketosis can also be induced through observing a ketogenic diet which typically consists of low-carb and high-fat foods.
What does the research say about ketosis?
StatPearls: Although ketosis may aid in weight-loss, it may also cause some negative side effects.
The Journal of Nutrition: According to this study, more research is needed to prove the effectiveness of ketosis.
StatPearls: When trying to achieve ketosis for weight-loss, it may be best to follow a ketogenic diet alongside physician supervision.
Keto XP Competitors
Who Makes Keto XP?
Many manufacturers of Keto supplements are anonymous, with most sellers claiming to be the manufacturers, and Keto XP is not an exception. Very little is known about who makes this dietary supplement, and this can be a cause of concern for potential buyers.
Scroll below for one of the best products we've seen over the last year.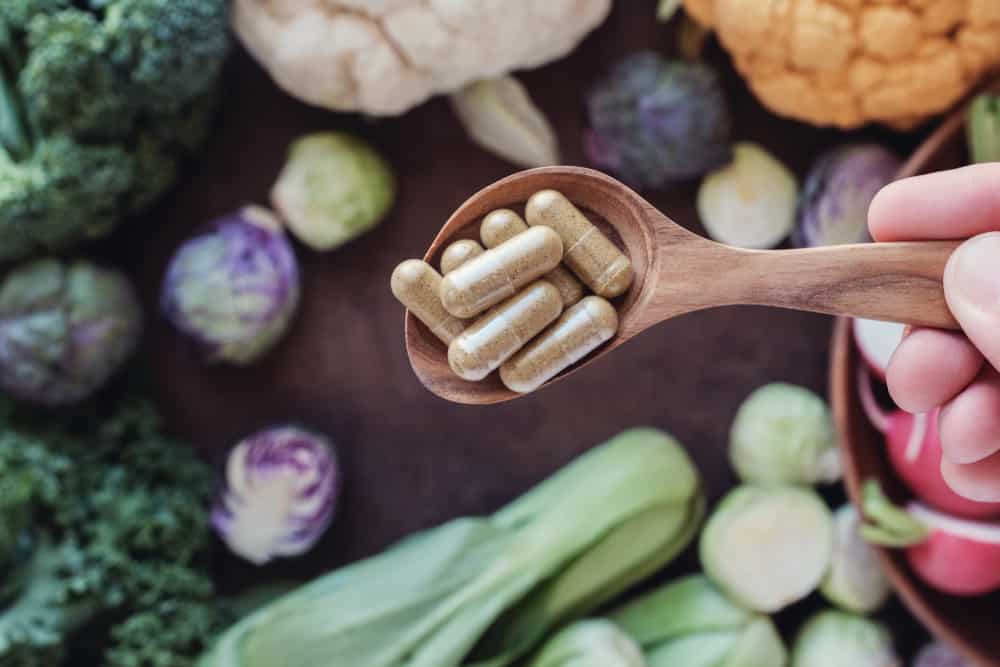 Claims
Keto XP Claims
According to the maker Keto XP, this product is 100% all-natural and helps to facilitate the burning of stubborn belly fat, improve energy and focus, and suppress appetite by increasing beta-hydroxybutyrate (BHB), the first activator of the metabolic state of ketosis.
It has been formulated to replicate the effects of a ketogenic diet without needing users to follow the keto diet too. The manufacturer claims that noticeable changes can be observed after a period of 30 days.
Ingredients
Keto XP Ingredients
Ingredients found in Keto XP include:
Calcium Beta-Hydroxybutyrate
Sodium Beta-Hydroxybutyrate
Magnesium Beta-Hydroxybutyrate
Magnesium Stearate
Gelatin (Capsule)
Rice Flour
Silicon Dioxide
Does Keto XP Work?
The Keto XP supplement's manufacturer has described them as advanced weight loss pills due to their ability to induce rapid degradation of fats when the body is at rest in a process known as ketosis. Multiple online reviews on this product are also indicative of the Keto XP benefits, but a detailed look into the ingredients can give us a better insight into the product.
Beta-Hydroxybutyrate (βHB)
This is a ketone that can be produced outside the body and used as a ketosis booster. The theory is that when the ketones induce a state of ketosis, your brain and body adapts to burn more fat for energy rather than burning carbohydrates, Frontiers in Nutrition.
By adding ketones into the body before ketosis begins, the body will not only get used to burning them for energy, but it can also help to raise total energy levels for those who feel slow and exhausted due to lack of carbohydrates or insufficient calories in their diet, according to the Journal of Nutrition and Metabolism.
Gelatin
Gelatin is a protein substance extracted from collagen and has major health benefits due to its unique amino acid mixture. Gelatin has been found to play a role in the joint health and function of the brain and can enhance the appearance of the skin and hair, though there is little research found.
Rice Flour
Rice flour provides a decent amount of fiber that is important for all forms of diets. Because it's rich in fiber, it can reduce cholesterol, improve blood sugar levels and help digestion.
Silicon Dioxide
Silicon dioxide (SiO2) is a natural substance composed of two materials: silicon (Si) and oxygen (O2). It's a common component of human body tissues and in plants such as green vegetables, brown rice, and oats.
It's commonly used in dietary supplements to prevent other ingredients from sticking together. Although it has been associated with health risks, preliminary research on animals has not yielded any evidence on this claim, EFSA Journal.
Magnesium Stearate
Magnesium stearate is a simple salt made up of saturated fats, stearic acid, and the mineral magnesium. It's commonly used in the manufacture of capsules and is considered a flow agent as it helps in maintaining consistency and quality control of capsules.
Magnesium stearate is used to prolong the degradation and absorption of a drug such that it is absorbed in the right region of the intestine.
Weight Loss
Keto XP and Weight Loss
According to a study exploring the viability of exogenous ketones in weight management, it was found that dietary supplements containing Beta-Hydroxybutyrate (βHB ketones) induce ketosis, a process that suppresses appetite increases metabolism, and results in weight loss, according to Current Developments in Nutrition.
Promising research in Behavioral Pharmacology has also indicated the potential of βHB to suppress depression, as seen in rodents. As fat is burned during the process of ketosis, ketones are released, and their concentration in the blood is what triggered ketosis. In this case, the body halts the metabolism of carbohydrates and instead burns excess fat to meet its calorie requirements, ultimately leading to weight reduction.
As discussed above, the other ingredients of Keto XP supplement, such as rice flour and gelatin, may also contribute significantly to enhancing one's health.
Keto XP Side Effects
Just like any other ingested pills, Keto weight loss supplements have potential side effects, the most common being the "keto flu," which is accompanied by weakness, constipation, rash, diarrhea, halitosis, headache, and stomach cramps, according to PeerJ.
Of course, these effects may vary depending on the individual consumer. While some people may realize mild effects, some may not realize any effects, especially if used as indicated by the manufacturer or health provider.
Some of the common side effects, according to Keto XP online reviews, include insomnia, dizziness. It's not recommended for pregnant women, breastfeeding women, the elderly, and children under the age of 18 years.
A study published in the International Journal of Endocrinology indicated that when the concentration of BHB ketones is increased in the blood of a pregnant woman and can cause damage, especially the central nervous system.
How to Use Keto XP
Keto XP is designed to fit well into your daily dietary routine as it works more like a vitamin supplement. After you purchase these advanced weight loss pills, it's advisable to first read the user instruction provided on the right side of the bottle.
Individuals should observe the following:
Note down the current status of your weight before you begin taking the pills. This will help you track your progress.
Take two pills with water every morning.
Take high fats and low carbohydrate foods.
Stay active as possible.
Cost and Where to Buy
Many online sources suggest a high demand for keto supplements, which is the reason for their high prices. Basically, you can get a 60 capsule bottle of your Keto XP for about $15 to $30, depending on the seller you go to.
Sellers on Amazon taping to the high demand have eye-catching offers where you can get up to 5 months supply with as little as $45. Big stores such as Walmart have it in their online store, and you can get it shipped right to your address.
If you find the official site, online sources claim that you can purchase for a free trial period.
Pros and Cons
Pros and Cons
Pros
It may help with weight loss
It's readily available by many sellers with money-back guarantees
Cons
May cause side effects in some people
Not suitable for nursing mother and children
It's not sold in physical stores
The claims are not verified by independent sources
What Users Are Saying
What Users Are Saying
"You do have to follow a form of an Atkins/keto plan – SUPER EASY to take/swallow and my scale is going down by about 1/2 -1 pound/day! I am following a "dirty keto diet"."
"This product does not work. It's a rip-off do not waste your money."
"No difference at all while taking this. Not worth the money spent."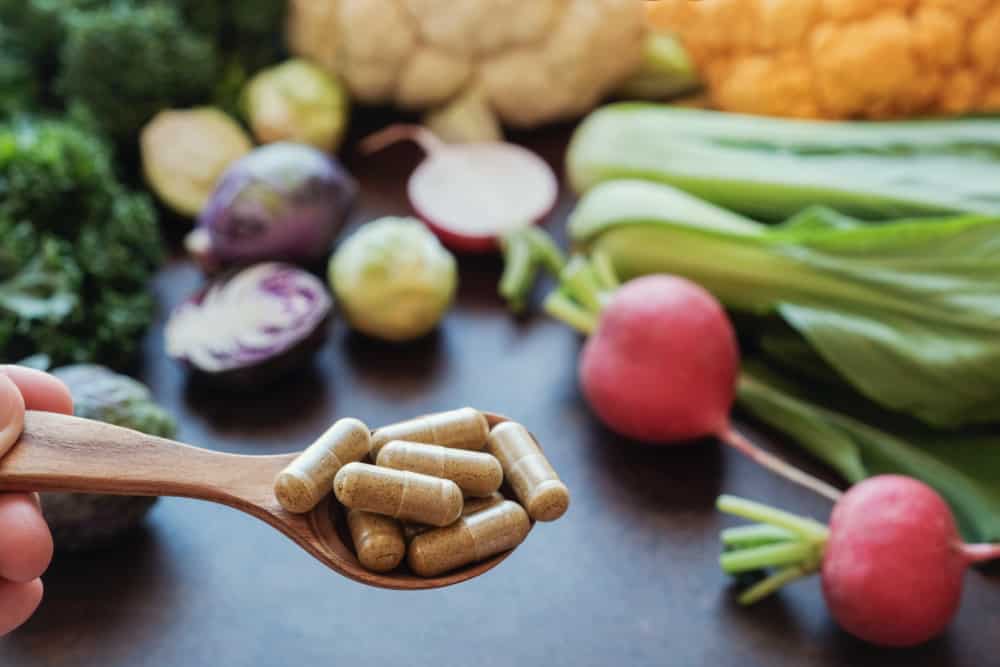 Bottom Line
Bottom Line on Keto XP Results
Although there is some research into the ingredients in Keto XP, this may not be the best weight-loss solution for everyone. Some of the components in the formula are known to cause negative side effects. Plus, the supplement's claims don't seem to be backed up by science or customer reviews.
Losing weight can be hard, but it doesn't have to be when you have the right program in your corner, which is why we love Noom.
Noom is one of the best weight-loss programs available because it offers tons of tools to help users lose weight for good, some of which include personalized nutrition plans, 1:1 coaching sessions, daily goal setting, and so much more. If you are ready to try out the program for yourself, make sure to check out their free trial offer.
Learn More About Noom »