Ketopia Review

- 16 Things You Need to Know
Ketopia is a weight loss plan that is produced by the company Forever Green that promotes weight loss as well as overall health and wellness. According to the company, this program is formulated to promote ketosis within the body and will put the user on "the path toward optimal health and wellness". There is very little scientific evidence to prove that their plan and products will promote sustainable weight loss. The company says that their results may vary from person to person and this makes their promises seem sketchy.
Our research team took a more in-depth look at Ketopia to see if this program is a legitimate way to shed unwanted pounds in a healthy way. Here's an overview of what they found out.
Ketopia can be purchased through their Official Site.
Ketopia Readers:
Click here
to find out why we're giving away samples of our product, Burn TS.
Overview
What is Ketopia?
Ketopia is a weight loss program designed and manufactured by ForeverGreen, a company who believes that health is a habit, not an event and in the transformative power of energy. Ketopia was created under those beliefs as a one-of-a-kind program designed to put you on the path of ultimate wellness and stay on it.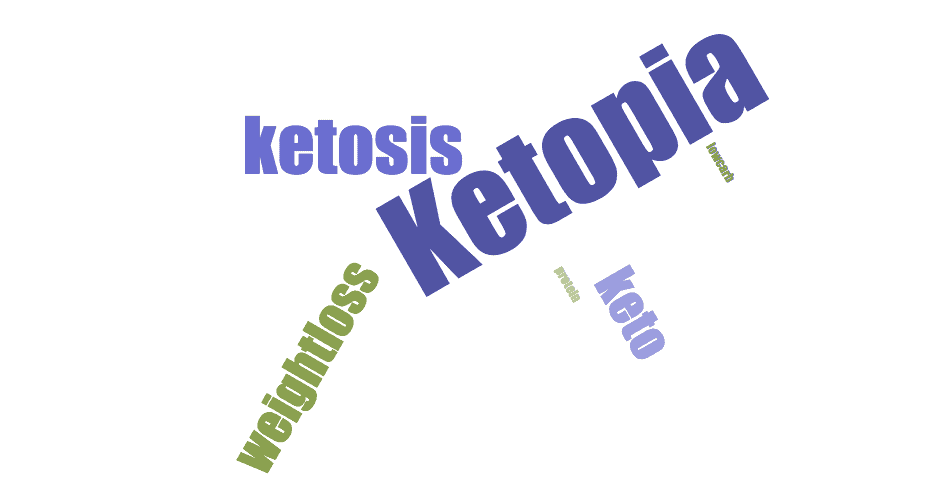 The supplement helps to put you in nutritional ketosis in as quickly as one hour. It also helps you remain on a keto-friendly diet which research has been shown to induce weight loss and overall well-being.
Ketopia Competitors
Supplements
Ketopia Supplements
The Ketopia supplements consist of a system that combines three different ketogenic (very low-carbohydrate + moderate dietary fat) products. The Ketopia system, combined with a carbohydrate-depleting diet, puts the body into ketosis with a patented formula.
Below are the three supplements that make up the Ketopia line.
KetonX
One of the products used in the Ketopia plan is KetonX, a drink mix that is added to 12 to 16 ounces of water. Ketopia KetonX comes in a number of flavors, including orange and raspberry.
One serving of KetonX has 90 calories, 7 grams of fat, 10 grams of carbohydrates that include 1 gram of fiber and 3 grams of sugar and 1 gram of protein.
Dough Bites
Ketopia Dough Bites are designed to eliminate sweet cravings throughout the day. They have the taste and consistency of chocolate chip cookies, without all of the starch and sugar.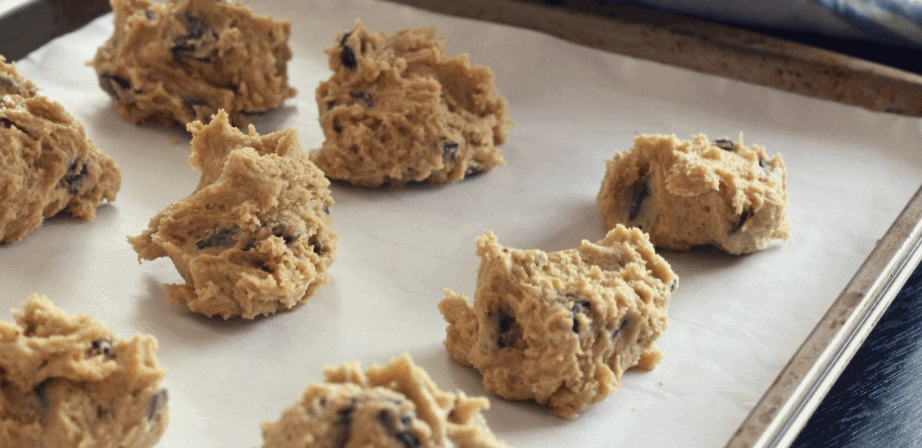 The bites have 160 calories, 7 grams of fat, including 3 grams of saturated fat, and 105 milligrams of sodium. As with all Ketopia products, Dough Bites are very low in impact carbohydrates.
One serving of Dough Bites includes 19 grams of dietary fiber and 2 grams of sugar along with 9 grams of protein. A single serving also provides 2 percent of the recommended daily allowance of calcium. Ketopia Dough Bites can certainly help someone with a sweet tooth stay in nutritional ketosis.
KetoCream
KetoCream has the consistency of coffee creamer and a light, sweet flavor. It can be consumed in coffee or tea or served separately.
KetoCream has 120 calories, 11 grams of fat, 9 of which are saturated fat, 30 milligrams of sodium and 12 grams of carbohydrates.
There are 5 grams of fiber and 1 gram of sugar alcohols as well as 3 grams of protein.
Fixx
Per the Ketopia website, FIXX is a delicious 24-Karat chocolate, whey protein energy shake that is made of the highest quality, "clean" ingredients to support your daily activity and healthy weight management goals.
Along with antioxidants, vitamins, minerals, and probiotics, Fixx provides you with 12g of protein per serving, and a kick of guarana for a natural energy boost.
Fixx Ingredients
• 24-Karat Chocolate® powder
• Organic whey protein
• Organic vegetable blend of carrot, broccoli, tomato, cucumber, kale, spinach, parsley, cabbage, celery, cauliflower, green bell peppers, asparagus, Brussel sprouts, onion, garlic and ginger
• Organic fruit blend of apple, grape, grapefruit, orange, pineapple, lemon, lime, cherry, watermelon, pear, mango, strawberry, papaya, tangerine and apricot
• Probiotic blend
• Chromium
• Vitamins A, B1, B2, B6 and B12
Fixx has 100 calories, 2 grams of fat, 190 milligrams of sodium and 7 carbohydrates which include 5 grams of fiber and 1 gram of sugar.
It also has 10 grams of protein and provides 60 percent of the daily recommended amounts of Vitamin A, 50 percent of Vitamin C, 20 percent of calcium and 50 percent of iron. According to Ketopia, the whey protein used in Fixx is organic, and the ingredients are extremely high-quality.
Scroll below for one of the best products we've seen over the last year.
Ingredients
Ketopia Ingredients
Many of the ingredients in products used for the Ketopia program are inactive, used as binders and sweeteners.
A few of the active ingredients include:
Cocoa powder
ForeverGreen has their own line of chocolate, known as 24-karat.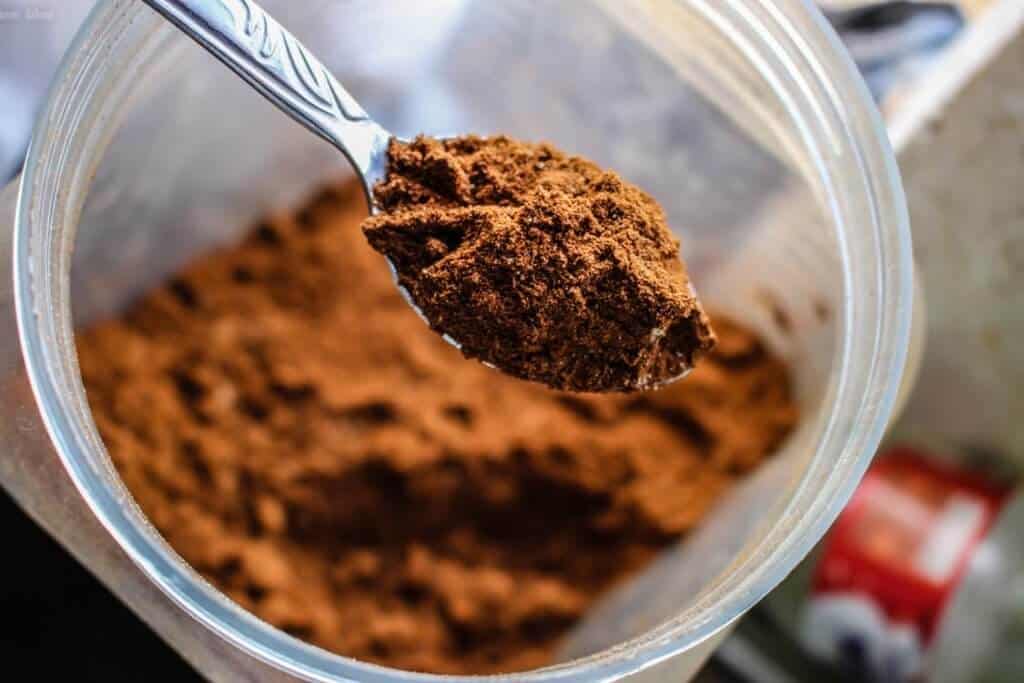 It is 100 percent certified organic dark chocolate.
Dark chocolate is high in antioxidants and has been shown to lower blood pressure, reduce cholesterol and relieve depression symptoms.
Almond flour
If you are following a keto-friendly diet, you cannot use wheat flour, as gluten is not permitted. Almond flour is made of crushed almonds so it provides many of the nuts nutrients.
Almonds are naturally alkaline. One cup of almond flour contains about 90 almonds, giving you more than 100 percent of your daily requirement for Vitamin E.
Bromelain
Bromelain is an enzyme found in pineapples that can be used to reduce inflammation and relaxation of muscles. It has also used to treat bowel conditions and preventing muscle soreness after exercise.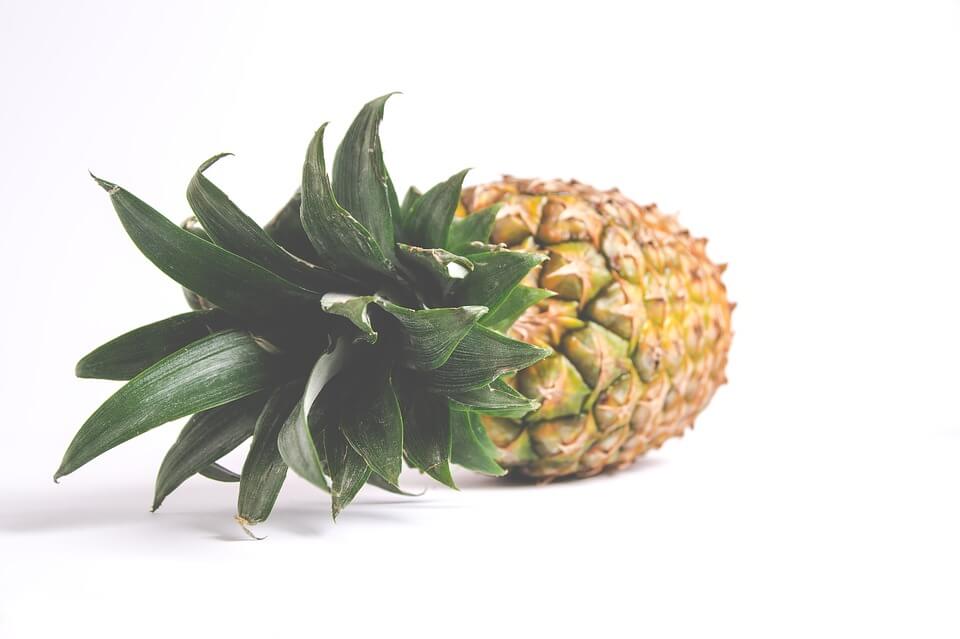 Bromelain also acts as a natural anti-histamines, adds Janey Lee Grace of Imperfectly Natural.
Coconut oil powder + Medium Chain Triglycerides (MCTs)
MCTs are created by processing coconut and palm kernel oils and can assist with food absorption as well as help increase lean muscle mass.
Made up of medium chain triglycerides, coconut oil powder is broken down quickly to be used as energy. It has high levels of lauric acid which can enhance the immune system as well.
Ginger root
Ginger has many health benefits, including the treatment of stomach issues, pain relief and upper respiratory tract infections.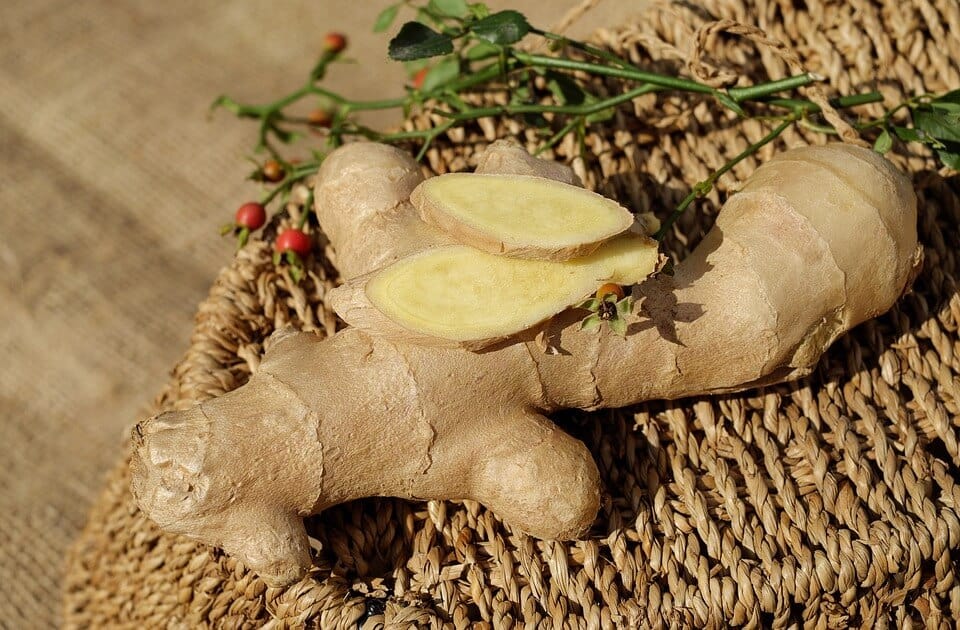 Green Tea Extract
The benefits of green tea, green tea extract, and ECGC have been recognized for centuries. Green tea is very high in antioxidants, promotes cardiovascular health, reduces oxidative stress in the brain, and improves liver function.
One of the unique benefits of green tea extract is that it can improve weight loss by helping the body burn more calories.
Stevia
Stevia is a zero calorie sweetener that comes from the stevia rebaudiana plant.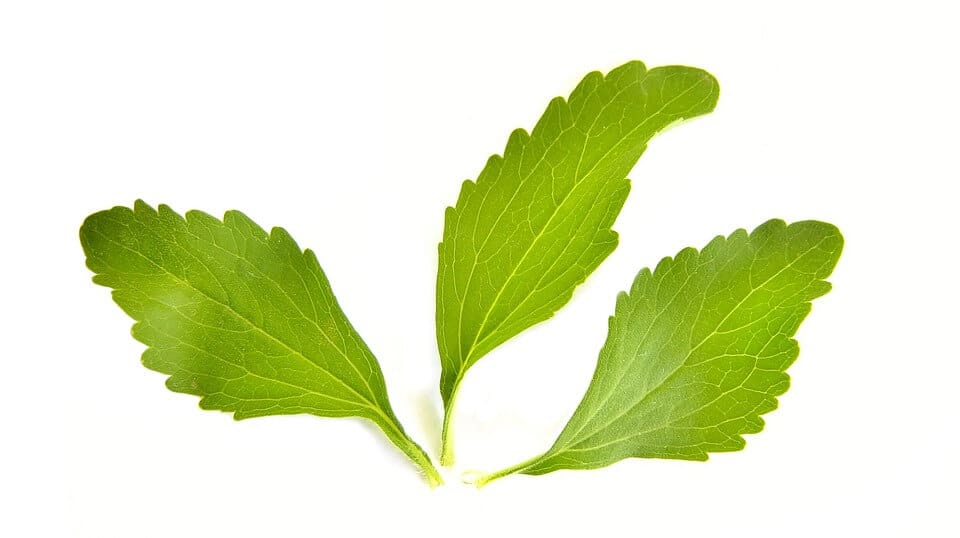 Stevia is roughly 10 times sweeter than sugar. Stevia may also have hidden benefits relating to blood sugar control. One group found that stevia reduced postprandial blood glucose and insulin levels, suggesting stevia may assist with glucose regulation, according to research published in Appetite. At the very least, stevia seems like a healthier, safer sweetener than aspartame or sucralose.
Does Ketopia Work?
Reviews are mixed on the effectiveness of Ketopia. The ForeverGreen website states that all bodies are different with varying reasons for being overweight. There are no clinical reviews or studies specifically examining the use of Ketopia within a ketogenic diet.
A study in the International Journal of Environmental Research and Public Health that examined the Ketogenic Diet as a treatment for obesity found the following:
A period of low carbohydrate ketogenic diet may help to control hunger and may improve fat oxidative metabolism and therefore reduce body weight. Furthermore, new kinds of ketogenic diets using meals that mimic carbohydrate-rich foods could improve compliance to the diet.
Because several of the Ketopia products mimic carbohydrate-heavy foods and drinks, Ketopia products could be very effective in helping a person maintain nutritional ketosis.
Another review in the European Journal of Clinical Nutrition of ketogenic diets "provided evidence of the therapeutic potential of ketogenic diets in many pathological conditions, such as acne.
It is becoming generally accepted that there are health benefits to ketogenic diets. Ketopia may be able to help someone maintain a healthy ketogenic diet for longer durations.
The Ketopia website explains that metabolic rates, food intake, and exercise could have an impact on how well the program works.
Many who have used the product say that Ketopia kept them from experiencing the "keto-flu," which is a side effect that can occur when you first start following a keto-friendly diet. The side effects of Ketopia and ketosis are discussed below.
Benefits
Ketopia Claimed Benefits
Many users say that Ketopia helps you reach ketosis in just a few hours as opposed to a few days by following a keto-friendly diet alone. This is simply not true.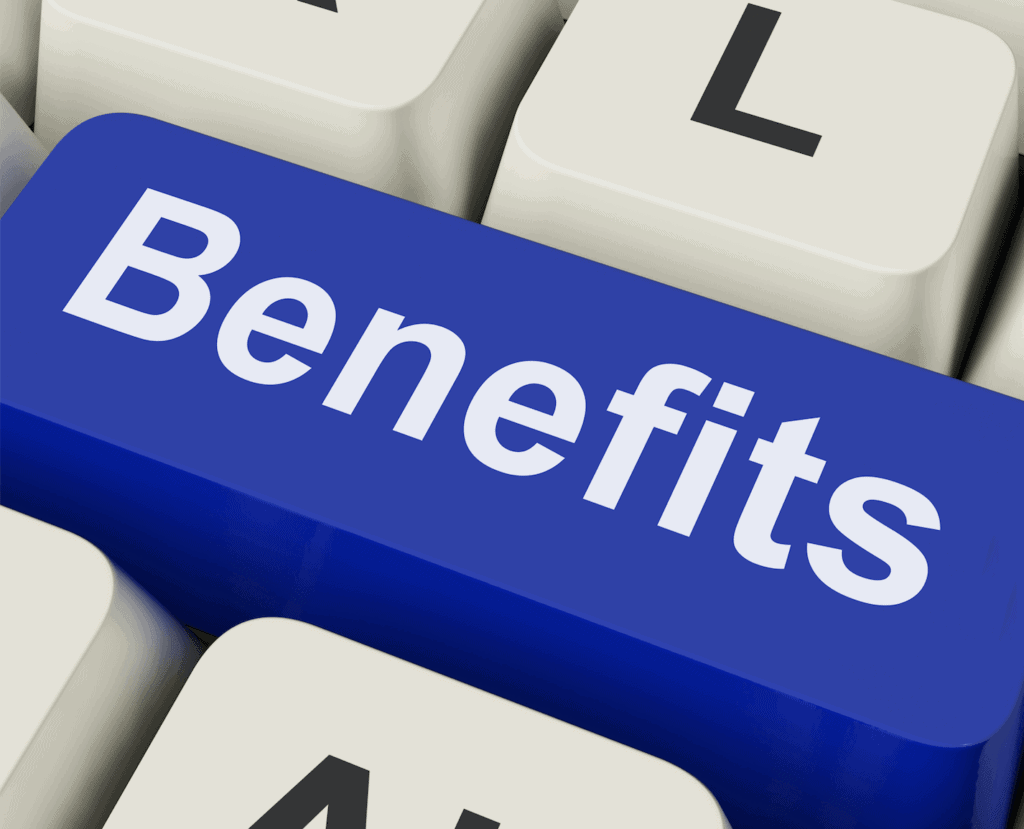 Carbohydrates must be severely restricted in order to reach nutritional ketosis. While ketones from foods (also known as exogenous ketones) can help the body become accustomed to burning fat for fuel, the body will preferentially burn glycogen (sugar stored in the muscles) as long as it is available. Generally, it takes someone 2-7 days to deplete their glycogen reserves and enter ketosis.
However, Ketopia products can enable someone to stick with their diet plan, making it easier to achieve their weight or fat loss goals. Many people who use the Ketopia program report that they felt better, they had more energy and they were able to lose weight much more quickly following the program than they did without it.
Side Effects
Ketopia Side Effects
Ketosis can cause you to feel lethargic and suffer from nausea, mild headaches, and other side effects similar to the flu. This is sometimes called "Keto flu".
"Keto flu" usually passes as the body is weaned off refined carbohydrates and blood sugar levels stabilize.
According to ForeverGreen, the ingredients and products that are included in the Ketopia program are all natural.
The Ketopia nutrition labels state that the products are created in a factory that also processes milk and nuts. If you have a severe allergy to dairy or nuts, you should be cautious in using Ketopia products.
Overall, there are very few reported side effects with Ketopia products.
7-Day Bridge
Ketopia 7-Day Bridge
Ketopia begins the program with what is called the Ketopia 7-Day Bridge. Here are the instructions on the 7-Day Bridge from Ketopia: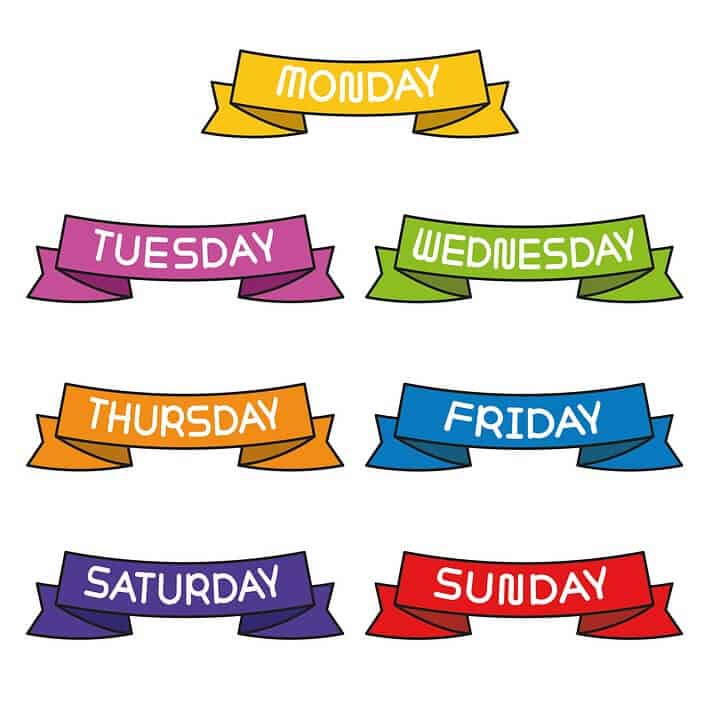 The Bridge to Ketopia includes the tools you need to achieve nutritional ketosis and reinvigorate your body in just one week.
Drink 1 KetonX with 1 enzyme every morning.
Three to four hours later, enjoy 1 enzyme and a Dough Bite either straight out of the package or warmed up for a sweet treat.
Three to four hours after that, mix contents of one KetoCream or Fixx pouch into 8-12 ounces of water and drink with 1 enzyme.
Pair a keto-friendly meal with 1 enzyme every evening.
The Bridge includes all the tools you need to reinvigorate your body and enter ketosis quickly.
Ketopia also includes a downloadable recipe plan, as well as techniques to maintain the ketogenic lifestyle, with the purchase of the Ketopia 7-Day Bridge program.
10-Day Reset
Ketopia 10-Day Reset
Another product that ForeverGreen offers is the Ketopia 10-Day Reset. This program includes ten packets of KetonX, 10 packages of Dough Bites and 10 packets of Fixx.
Before you begin the program, you are encouraged to take a photo of yourself and document your chest, waist and hip measurements.
You should also note your energy level, mental clarity and your sense of well-being at least once per day over the 7 or 10-day program, depending on which you choose to do.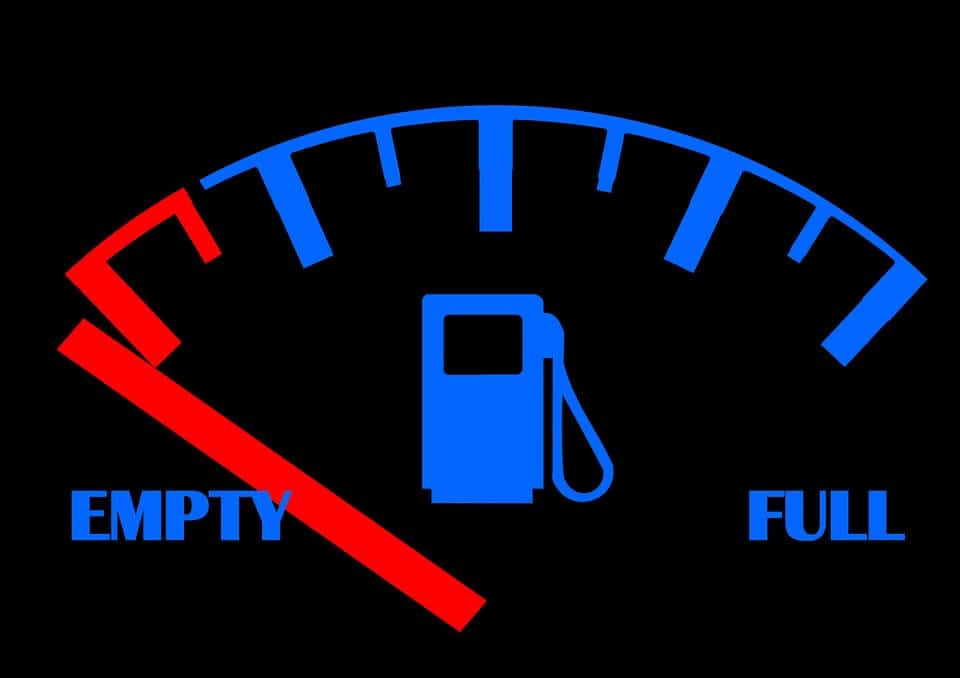 You must follow a healthy, ketogenic diet and get regular exercise as well for the program to work properly.
During the 10-day Reset, you can supplement the program using low-carb/high-protein snacks and items from the ForeverGreen Farmer's Market, such as Pulse-8, an amino acid supplement featuring L-Arginine.
Some of the claimed benefits of Pulse-8 include:
• Supporting overall cardiovascular health
• Optimizing blood flow
• Enhancing immune system function
• Helping to maintain blood pressure levels already within a normal range
• Supporting healthy male sexual performance
• Improving energy
• Helping to maintain blood sugar levels already within a normal range
• Improving mood and overall sense of well-being
Some people report difficulty getting to sleep on ketogenic diets. If you have difficulty sleeping, you can add a product called KetoPM to your regimen.
Finally, the 10-Day Reset includes urine test strips to confirm that you are in ketosis as well.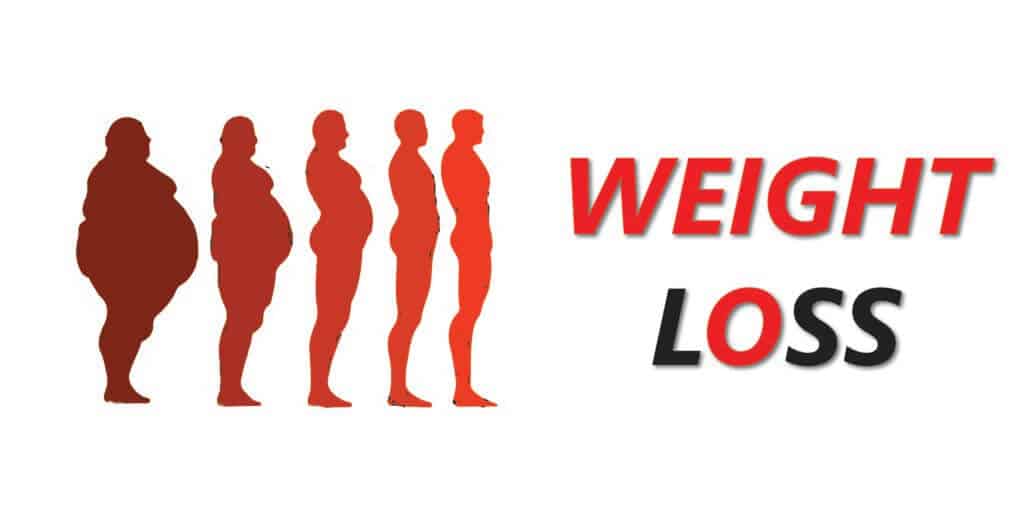 Ketopia and Weight Loss
According to some Ketopia reviews, using the product in combination with a keto-friendly diet dramatically enhances weight loss results.
Ketopia is not a weight-loss program, but a lifestyle.
Ketopia is NOT a "miracle pill" that will make you lose weight in the blink of an eye, however, Ketopia products can assist with maintaining nutritional ketosis and longer-term weight loss. One review said that the 10-Day Reset helped them end a plateau, taking them from 40 percent ketosis to 80 percent. Another reviewer claimed that they lost 10 pounds during the 10-Day Reset with other reviewers also reporting a pound per day loss on the program.
The products used contain many substances that are designed to improve weight loss, so it stands to reason that following a keto-friendly diet along with Ketopia products could result in higher weight loss amounts. However, all reviewers said that the program only worked if you followed a strict keto-friendly diet.
Meal Plan
Ketopia Meal Plan
Before looking at a Ketopia meal plan, it is important to learn grocery shopping tips to help plan your meals. Shop around the perimeter of the store, choosing only fresh vegetables, fruits, and meats. Add healthy oils such as coconut oil, walnut oil, and extra-virgin olive oil. If you have farmer's markets near you, visit them for fresh produce. If possible, purchase 100 percent grass-fed/grass-finished meats, and opt for organic whenever possible. As part of your Ketopia diet plan, choose organic fruits and vegetables, freezing them if you cannot use them immediately. If you buy in-season, you get fresher produce that can then be frozen at its freshest state.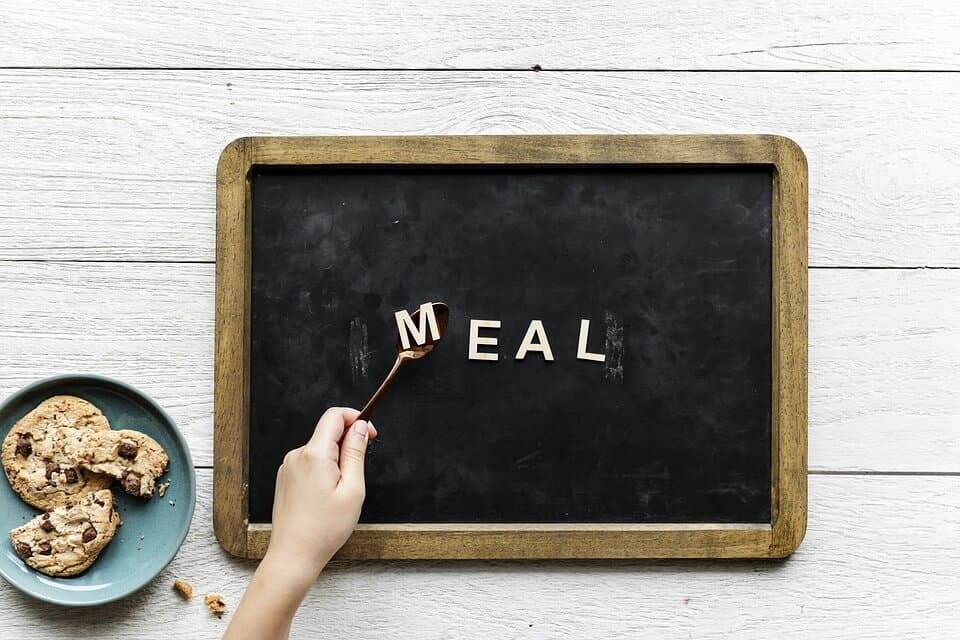 In order to stick to a keto-friendly diet, you must avoid all grains, processed foods, factory farmed pork and fish and artificial sweeteners. You also must avoid refined fats and oils as well as alcohol or sweet drinks. A sample Ketopia diet plan for one day could include:
Breakfast: KetonX Raspberry with one enzyme
Morning Snack: Sliced cucumbers, one enzyme, and water
Lunch: KetoCream Vanilla Shake or Fixx chocolate shake, one enzyme, and water
Afternoon Snack: Dough Bites and one enzyme with water
Dinner: Keto Meatloaf, Quick Avocado Salad, one enzyme and water
Dangers
Ketopia Dangers
Is Ketopia safe for everyone?
Although there are few side effects from the products included in the Ketopia program, that does not mean there aren't potential dangers. Ketopia is a keto diet program. The purpose of the diet is to put your body into ketosis. When your body goes into ketosis, your body begins burning fat for energy. Research has shown that keto-friendly diets are beneficial for overweight and obese people because it helps them lose weight quickly. However, ketosis is a mild form of ketoacidosis.
There are also a few researchers who say that the keto-diet is not healthy and that it only works for short-term weight loss.
Much of the weight lost is water weight, according to dietitians at the Academy of Nutrition and Dietetics.
In addition, until your body switches over from glucose metabolism to fat-burning metabolism, you can lose muscle, become fatigued, and even enter starvation mode. This can make it very difficult to lose weight.
Pros & Cons
Pros/Advantages of Ketopia:
Ketopia helps you achieve ketosis without the unpleasant "ketogenic flu."
Ketopia products include a money back guarantee (MBG).
Ketopia helps you achieve full ketosis in only seven days, which is the time it takes to simply start the process when doing it without help.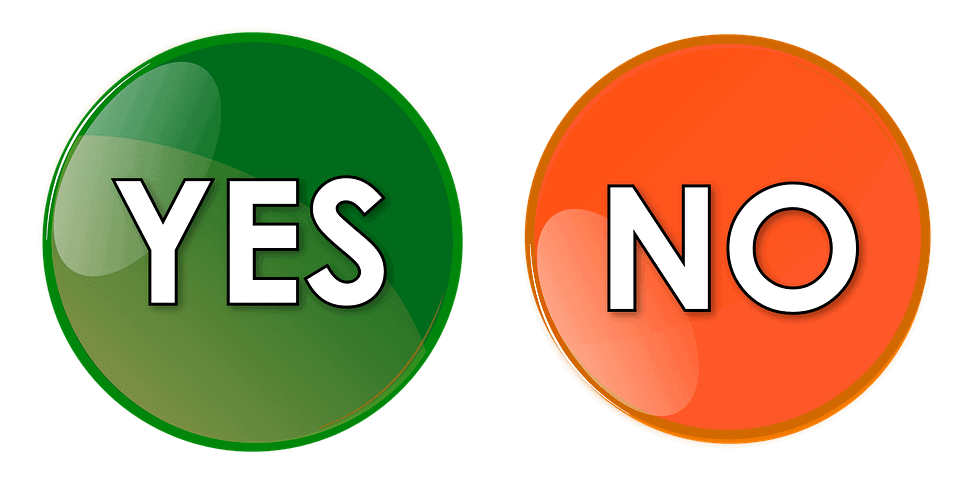 Cons/Disadvantages of Ketopia:
Though there is a lot of scientific evidence behind the benefits of ketosis, ForeverGreen doesn't readily supply any documentation backing their claims of ketogenic success through their product.
The ingredients are not listed on the website.
There are not a wide range of flavors for Ketopia products
Cost
Ketopia Cost and Considerations
ForeverGreen is a multilevel marketing (MLM) company. One of the more common complaints about Ketopia MLM is the difficulty in finding where to purchase the products.
ForeverGreen does not sell any products from their website, although there is considerable information about many of their products on the site.
Here is a cost breakdown of various Ketopia products from one retailer:
While Ketopia products must be purchased from third-party distributors who choose their individual markup for the product, the chart gives you an idea of what Ketopia products can cost.
It is possible to find the products through distributor websites and shopping sites like Amazon.com.
ForeverGreen Compensation Plan
The compensation plan for ForeverGreen can be complicated.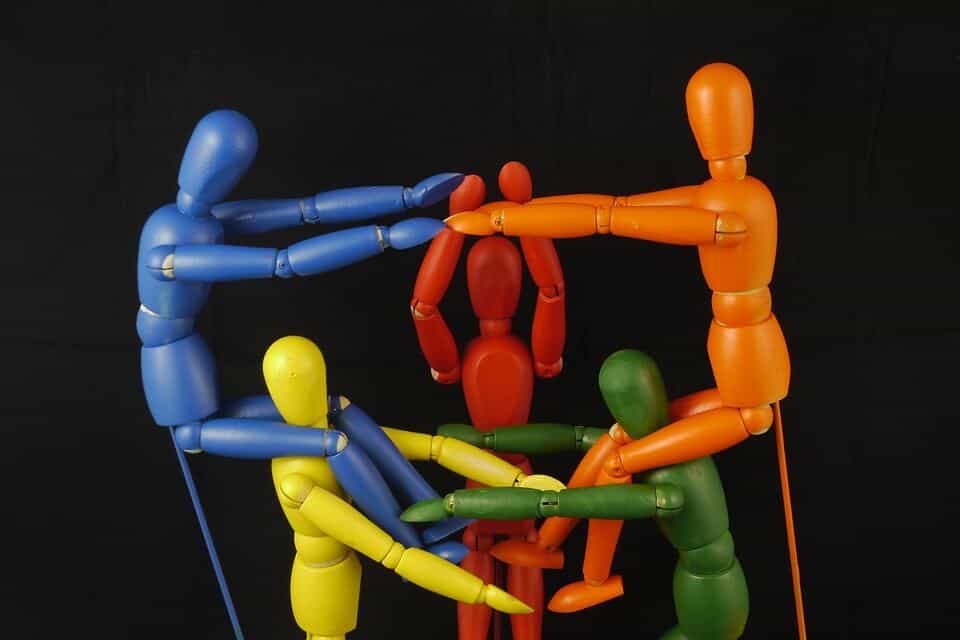 Distributors purchase products at wholesale prices and re-sell it to consumers, keeping any amount they charge above what they paid.
There are bonuses and financial incentives, including starter bonuses, commission bonuses, team bonuses and an enroller-matching bonus pool.
However, there are strict criteria to qualify for the bonuses.
What Users Are Saying
"This product is FANTASTIC! I highly recommend it, it helps you to achieve great results, fast. I'm terrible at sticking to Ketosis through the holidays, and I used this last year to kick start my body back into Ketosis after the new year."
"What I expected"
Bottom Line
The Bottom Line on Keptopia
Ketopia may work well for those who are trying to stick to a Keto-friendly diet. However, there are some concerns to keep in mind:
Products can be difficult to purchase
Keto diets aren't for everyone
There's no clear or consistent price for Ketopia supplements
If you want to drop those extra pounds, we suggest going with a supplement with a formula containing ingredients backed by published clinical studies, with no minimum purchase required.
Among the best products we've come across this year is one called Burn TS. The supplement contains a four-ingredient proprietary blend, which has been shown in published clinical studies to help boost metabolism and accelerate fat loss. Dieters are talking about seeing excellent results and there's no chatter about negative side effects.
Also, the company behind Burn TS is offering a 2-Week Sample, an impressive sign of confidence in their supplement.
Learn More About Burn TS »