Lakanto Review

- 11 Things You Need to Know
Lakanto is a maker of popular sweeteners that contain mystery ingredients Lakanto Monk Fruit and Erythritol. As we reviewed their pitch, they made the large claim that their glycemic sweetener is "just like sugar." Since the world has been craving a true substitute for sugar for quite some time, then why isn't this product taking the world by storm?
We've seen our share of long-shot marketing pitches in various additives and supplements, so the burden of proof is with the manufacturer to prove their claim in detail. We called up our research team and they sorted through the available body of information on Lakanto's products, and here is what they discovered.
Lakanto can be purchased through their Official Site.
Overview
What Is Lakanto?
Lakanto is an international manufacturer of alternative sweeteners: Lakanto Monk Fruit and Erythritol.
The Lakanto sweetener is the most famous product of the company, alongside others such as maple syrup, chocolate bars, waffle mix, matcha latte, and other types of sweeteners like the Golden Monk Fruit Sweetener.
These Lakanto recipes are supposed to be a lot healthier than other similar products on the market, due to the use of a sweetener that offers good taste without excessive calories.
Products Similar to Lakanto
When Did Lakanto Start?
There is little information about when the company started, but there is indeed a lot of evidence about where does Lakanto come from. Saraya Lakanto is the first company, or the (parent company) as said by the Lakanto website. This company, Saraya, was created more than eighty years ago and has been a major distributor of monk fruit related products in Japan.
Today, Lakanto offers a wide variety of products from the Lakanto Golden to the Lakanto chocolate, Lakanto whole foods, the Lakanto sugar alternative, and much more. What's even better, you can find it in stores as well as in retailers, which makes it an even better option for those who want it. We don't know much about the health benefits and other important stuff about its production.
Scroll below for one of the best products we've seen over the last year.
Claims
Lakanto Claims
What the Lakanto company supposedly offers with its main products is a calorie-free and healthy alternative to other sweeteners that are made from fructose or glucose. It is allegedly, the healthiest product for sweetening beverages and foods in the market, as it doesn't spike glucose or blood-sugar levels, as well as having a zero-glycemic index.
The total production of the Lakanto monk fruit, which is the main ingredient of all Lakanto products, is in-house. They claim to have a greenhouse where they handle the seeds; then these seeds are taken outside to be planted and grown until they produce the famous monk or louhan fruit.
Then it is harvested and dried to produce the sweetener, which is said to be from 250 to 300 times sweeter than normal sugar.
The factory doesn't produce any emissions that could harm the environment when making their proprietary blend, as they reuse the water from the production and recycles the monk fruit residue after the whole process is finished.
This rigorous process comes with various safety rules and health-related regulations, making the product to be one of the healthiest and most reliable out there when it comes to sweeteners. And of course, all Lakanto products are said to be sweet and even help with many conditions such as obesity.
Ingredients
Lakanto Ingredients
Monk Fruit Or Luohan Fruit (Siraitia grosvenorii)
Mainly found in China and Thailand, the Monk Fruit is said to be 300 times sweeter than our most popular sweetener, sugar. The plant was supposedly found in the 1930s, and since then it has become an important part of the Buddhist culture, as an ingredient in many sweet meals and more.
There are a few studies which also make the product a possible health improver, especially for people who have high blood sugar levels.
A study in Yao Xue Xue Bao from 2009, for example, confirms that monk fruit supplementation may be directly related to better insulin levels thanks to its low-glycemic index, despite being a great sweetener.
Another study from 2014, published in the Chinese Journal of Natural Medicines, confirmed the product as having fewer carbohydrates, fewer glucose levels, and even helping to protect the liver and work as an antimicrobial ingredient, without forgetting about its anti-oxidant properties.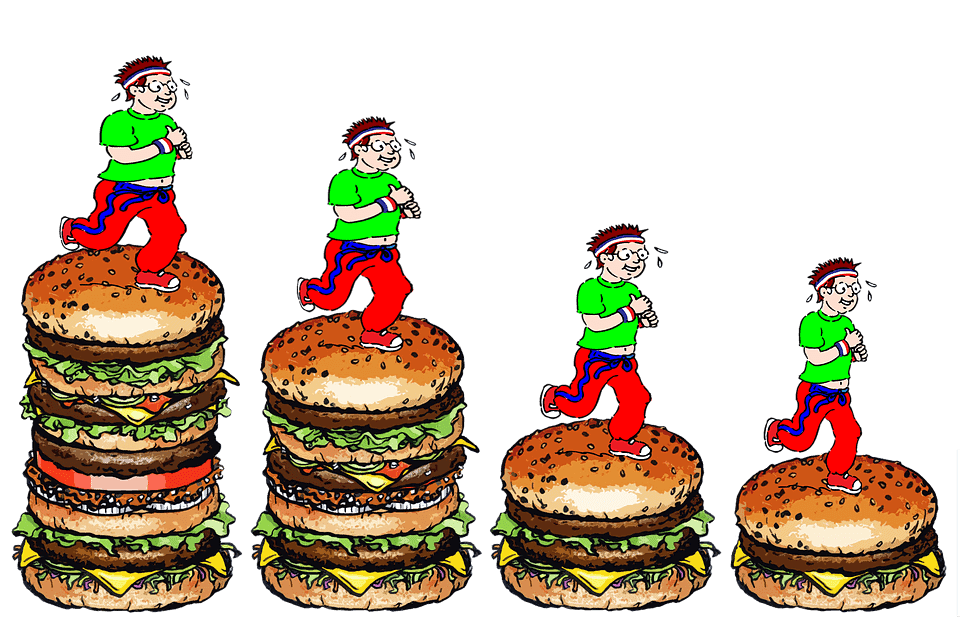 Erythritol
Erythritol is a type of sugar alcohol which has been used in the world for more than a century, thanks to its low-calorie content and one of the sweetest flavors.
It is mainly made by fermentation of yeast. It is calorie-free, doesn't promote high blood sugar, doesn't cause tooth decay like normal sugar, and it is practically excreted by the body after consumption via urine and feces, according, in part, to research in Applied Microbiology and Biotechnology.
The product is also made from corn and whey starch, which is made into glucose to be later mixed with fermented yeast. This ingredient passes through a very demanding purification process that makes the product one of the safest on the market.
The product is one of the most effective sweeteners when it comes to metabolism, as it is rapidly absorbed by the body and excreted fast as well. According to a 1993 study in the British Journal of Nutrition, the Erythritol does not affect metabolism in the host, which makes it safe and healthy for consumption.
Another study published in the British Journal of Nutrition reports, "erythritol is a substrate that is readily absorbed, and undergoes no metabolism by the host." In this case, the word metabolism does not pertain to weight loss. Rather, it shows the body does not utilize the carbohydrates which makes it calorie-free.
Benefits & Results
Lakanto Benefits And Results
When you search Lakanto Amazon, you will find many types of reviews and descriptions of the products, and most of them are totally different from what really Lakanto does offer. Here are the real benefits of our Lakanto evaluation:
Works as antioxidant
Offers anti-inflammatory effects
Provides a source of fiber
Comes with no calories or carbohydrates
Safe for all ages
Safe for diabetics and hypoglycemic individuals
When we look further to the ingredients, we can find out if it really helps or not to offer these benefits:
From a study in the Experimental Diabetes Research made in 2007, it was confirmed that using monk fruit (saraitia grosvenorii) is linked to the better production of insulin and control on lipid and glucose levels, two of the main causes of obesity.
However, another study published in the International Journal of Obesity in 2017 refuted these claims thoroughly. According to this study, the effects on insulin and glucose levels on the body after supplementing sugar-free sweeteners such as monk fruit were the same as sucrose-related beverages, so there was no real effectiveness in the product.
Erythritol, on the other hand, has been known as a pretty effective anti-oxidant, as one study in Nutrition from 2010 confirms, as it helps to inhibit amino acids that promote oxidation and further stress into the muscle and overall body composition.
According to another study from 1996 in the Regulatory Toxicology and Pharmacology, the use of Erythritol in diabetic patients had no real positive effect. The study concluded that despite having almost no calories and a low glycemic index, the sweetener didn't produce any effect that could attest to its effectiveness as a treatment.
So, does Lakanto sweetener offers these supposed benefits when ingested? It seems like the studies are mixed, so we can't attest to its advantages as a dietary product.
Side Effects
Lakanto Side Effects
Lakanto is a monk fruit sweetener so that any side effects would be associated with monk fruit or erythritol and not the Lakanto company. Based on research, the possible side effects of using the sweeteners are:
Nausea
Diarrhea
Stomach Upset
Headaches
Gastrointestinal problems
For example, in a 2011 Nutrition Research study made of Erythritol to test the gastrointestinal effects of the product on humans, concluded that it could provide certain adverse conditions, like nausea and even diarrhea, due to the huge amount of carbohydrates that were not absorbed by the body.
However, other studies confirm that Erythritol is relatively safe in most cases. Only when it is overused or misused is when some of these side effects may appear. There is not significant evidence about its effects on the heart, gastrointestinal system, or similar conditions.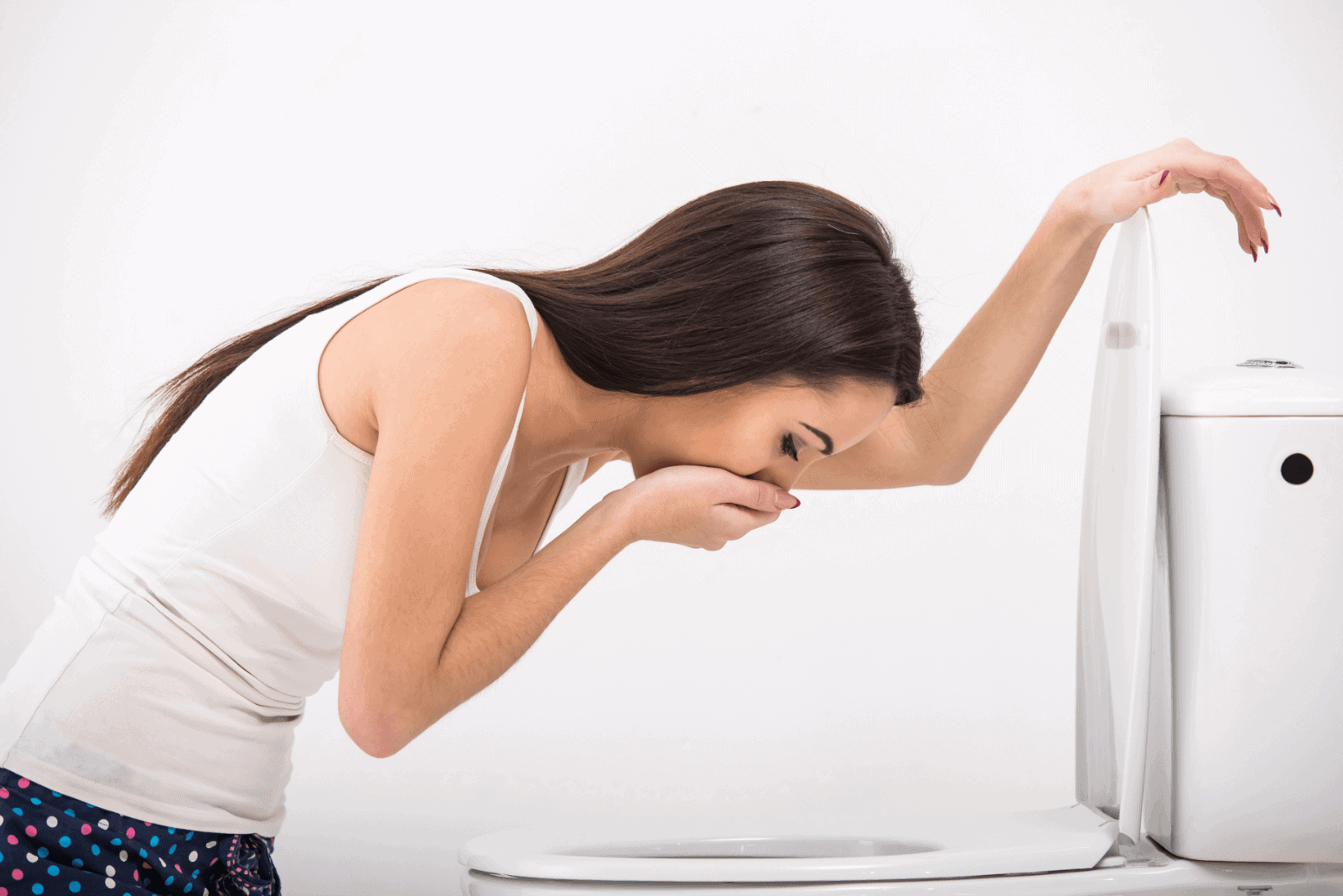 Lakanto And Weight Loss
There is much to say about the effectiveness of Lakanto when it is used as a weight loss product. In short words, we can say it won't immediately help with losing weight or burning fat as many consumers and "experts" confirm. But it may be a helpful ingredient for a sugar-free diet or meal replacement.
The monk fruit (siraitia grosvernorii), for example, is perfectly recommended for these types of diets where low calories levels are needed. It has been studied before, and thanks to its antioxidant properties, it doesn't only help to provide a sugar-free supplementation, it also helps to mildly burn fat and improve overall metabolism, as one study from 2007 in the International Journal of Food Sciences and Nutrition attests.
Then we can name sugar alcohol, or Erythritol, which is the second most important ingredient on Lakanto Golden products.
Other studies also confirm the use of Erythritol as effective for weight loss as it doesn't spike blood sugar and even helps to maintain insulin levels stable or produce them if needed. And what's even better, Erythritol, in contrast with other sweeteners, doesn't produce bacteria in the mouth or bowels.
Lakanto Is It Safe?
The Lakanto monk Fruit sweetener and all the other products from this company are generally considered safe for most users.
This is because Lakanto's two main ingredients have been studied and analyzed by both independent research and official institutions such as the FDA.
Then, they have been called safe and usable for daily intake.
Other studies have found that Erythritol, for example, doesn't produce any effect on the gastrointestinal system.
Thanks to a study in the Regulatory Toxicology and Pharmacology from 1996, it was concluded that the ingestion of this ingredient is one of the safest when it comes to sweeteners, as it doesn't come with side effects and is absorbed faster by the body.
A more recent study from 2015 in the European Journal of Clinical Nutrition, studied children for the same purpose, and it came with positive results as well.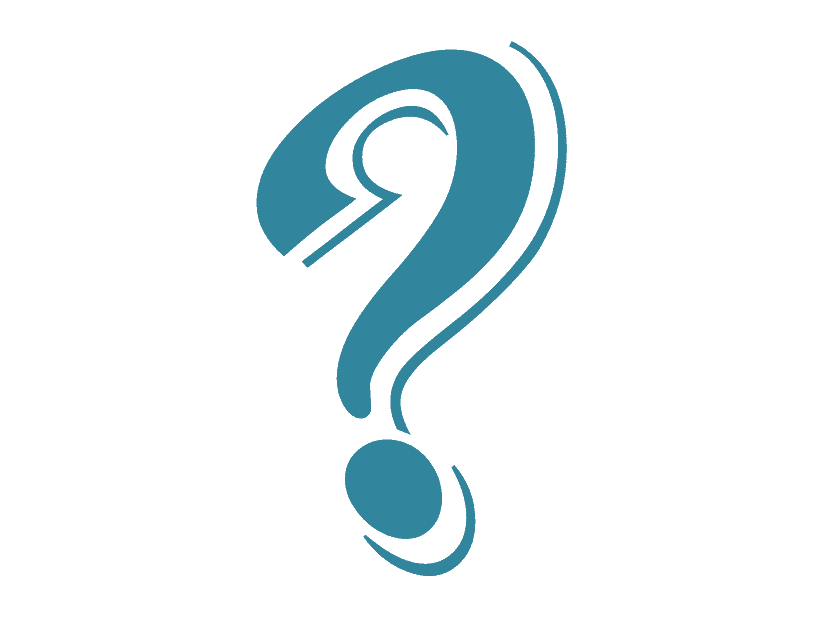 Lakanto Alternatives
Lakanto produces a potent sweetener using monk fruit extract and erythritol, a sugar found naturally in grapes, pears, and cheese.
Their products provide a one to one sugar replacement that has zero calories and no effect on blood glucose levels.
Lakanto derives its sweetness from mogrosides and is gentle on the stomach and easy to digest.
It also differs from artificial sweeteners like stevia, sucralose, and aspartame in several key ways.
Stevia and Lakanto are comparable in health benefits, but they aren't equal on all levels.
They both contain zero calories and have no effect on blood sugar levels in the body when consumed.
While monk fruit sweetener comes from fruit, stevia is derived from a plant and is about 200 times sweeter than table sugar.
Some packaged stevia products are also mixed with erythritol, making it similar in another way to Lakanto.
However, stevia comes with a bitter licorice aftertaste that has been described as unpleasant.
Lakanto has a more pleasant flavor and no aftertaste whatsoever.
Sucralose is an artificial sweetener that is up to 650 times sweeter than table sugar and is more overpowering than most other artificial sweeteners.
Like Lakanto, it contains zero calories, has no effect on blood sugar, and comes with no bitter aftertaste.
It is also unlikely to accumulate in the body and does not contribute to tooth decay, unlike table sugar.
However, research reveals that sucralose may trigger migraines in some people.
Saccharin is another artificial sweetener that contains zero calories and is up to 700 times sweeter than table sugar.
Some research suggests that it may raise blood sugar levels, but it has an official glycemic index of zero, meaning it does not affect blood sugar.
Like Lakanto, it's easy on the stomach and goes directly through the human digestive system without being absorbed or stored.
However, the highly sweet taste can trigger the release of insulin and some find that saccharin is too bitter in flavor.
Acesulfame is a calorie-free artificial sweetener that is 200 times sweeter than regular table sugar. It is also often found blended with other sweeteners to balance its bitter aftertaste.
Like saccharin, this artificial sweetener is not broken down or stored during digestion.
Instead, it is quickly absorbed and rapidly excreted, making it seemingly ideal for dieters.
Although acesulfame is FDA approved, studies on rats link it to, thyroid damage, and even changes in brain function.
Aspartame gets a lot of negative attention for its historic links to brain tumors, but recent studies approve of its safety for human consumption.
It is often found in diet drinks and contains zero calories while being up to 200 times sweeter than regular table sugar. It is quickly digested, like other artificial sweeteners, and has a glycemic index of zero.
However, it often blended with other artificial sweeteners to offset its bitter or unpleasant taste, while Lakanto monk fruit sweetener is naturally much more pleasant and palatable.
Sugar is naturally found in fruits and foods that contain carbohydrates. Added sugars are often simply referred to as sugar, sucrose, or table sugar, but they are much more harmful than the type naturally consumed in fruit and vegetables.
Table sugar is high in calories, about sixteen per teaspoon, and has a glycemic index of 63. In addition, these added sugars are linked to health ailments.
This is in high contrast with Lakanto's monk fruit sweetener which contains zero calories, does not affect blood sugar levels, comes with no side effects, and still maintains a pleasant, sweet taste.
What Users Are Saying
"If you are on a low-carb or keto diet, I highly recommend any of the Lakanto products for baking or general use as a sugar substitute. While the packaging advertises this zero carb sweetener as a monk fruit based sweetener, the truth is that it is mostly erythritol, a sugar alcohol. That said, this sweetener does not cause gastric distress like xylitol, and the texture is just like a fine cane sugar. The taste is very close to natural sugar except for a slight feeling of coolness on the tongue. The sugar to Lakanto ratio for baking is 1:1, so no need to calculate – which makes using this product easy. Of course, it is much more expensive than sugar, but this can't be helped. It tastes so much better than Stevia – no strange or bitter aftertaste. I highly recommend!"
"This is good, but it didn't work well with my tummy. It's also waaaaaaaaay too sweet in my opinion."
"Made me have an autoimmune type reaction. My body swelled, stomach bloated, stomach upset. It took three days to start getting sick from it. I feel poisoned."
Bottom Line
The Bottom Line on Lakanto
So, should you race out to the store and buy a bag of Lakanto sweetener? Well, we like that this product is totally natural and free of GMOs. It's also nice to see that it contains no calories. On the other hand, we have some reservations about this sugar substitute because some people have complained about the unpleasant taste. Also, we're concerned about the mild side effects that some users have reported.
If your goal is to lose some unwanted pounds, then we encourage you to find a program that can meet your individual needs and includes a variety of different foods.
Among the best weight-loss programs we've seen this year is one called Noom. We love this system because it gives users everything they need to succeed on their weight-loss journey, including personalized meal plans, customized health information, human coaching, and interactive support groups.
The makers of Noom are so positive about their clinically-tested program they're offering Dietspotlight readers a free trial, which is uncommon.
Learn More About Noom »