Le-Vel Review

- 11 Things You Need to Know
Le-Vel – Is this health and beauty brand with a cult following the diet breakthrough we've all been dreaming of? Some users claim that Le-Vel products have changed their lives. Others refer to the company's products as "overpriced snake-oil." So, which is it?
Our research team wanted to uncover the truth about Le-Vel, so we consulted with industry experts, examined reviews from verified customers, and investigated the company that makes Le-Vel. Be sure to read the bottom line of our Le-Vel review before you invest in this multi-level marketing scheme.
Le-Vel can be purchased through their Official Site.
Overview
What is Le-Vel?
Le-Vel is the multi-level marketing company behind the Thrive Experience. They manufacture and sell products targeted towards people who want to lose weight and live a healthier lifestyle.
All Le-Vel products are infused with essential vitamins and minerals, as well as the company's proprietary blend of natural ingredients.
Who Makes Le-Vel?
This Utah-based MLM company was founded in 2012 by Paul Gravette and Jason Camper. Le-Vel has sold more than $2 billion since its inception by focusing on direct sales and multi-level marketing.
Le-Vel Customer Service
Le-Vel customer service representatives can be reached by mail, telephone or email.
Mail: 9201 Warren Pkwy Suite 200 Frisco, Texas 75035
Email: support@le-vel.com
Phone: 888-557-0005
Does Le-Vel work?
Phytotherapy Research — "Examples of non‐stimulant thermogenic substances include p‐synephrine (bitter orange extracts), forskolin (C. forskohlii extracts), chlorogenic acid (green coffee bean extracts), and capsaicin."
Phytotherapy Research — Green coffee bean extract may help reduce hypertension.
Phytotherapy Research — "Willow bark extracts also are widely used in sports performance and weight loss products presumably because of anti-inflammatory and analgesic activities, although no human studies have been published that specifically and directly document beneficial effects."
Products Similar to Le-Vel
Products
Le-Vel Products
Thrive W
Thrive W is a weight management capsule explicitly formulated for women. Le-Vel promises that Thrive W promotes weight management while supporting your immune system, cognitive function, digestive system, and immune system. The company also claims that Thrive W reduces anxiety and general discomfort.
Thrive M
Thrive M is the men's version of Thrive's feature product. It appears to have an ingredient list that is identical to Thrive W.
Thrive Premium Lifestyle Mix
Thrive Premium Lifestyle Mix is an ultra micronized, nutrient-dense weight management formula that contains vitamins, minerals, probiotics, and antioxidants.
Thrive DFT
Thrive DFT is a weight management dermal patch that has replaced Le-Vel's original diet patch. Le-Vel claims that this patch will suppress your appetite while helping you burn calories. Thrive DFT is also designed to improve mental clarity.
It's worth mentioning that there have been no studies to test the safety and effectiveness of transdermal patches for weight management. The Federal Trade Commission has successfully sued several companies for making misleading claims regarding their transdermal diet patches.
Scroll below for one of the best products we've seen over the last year.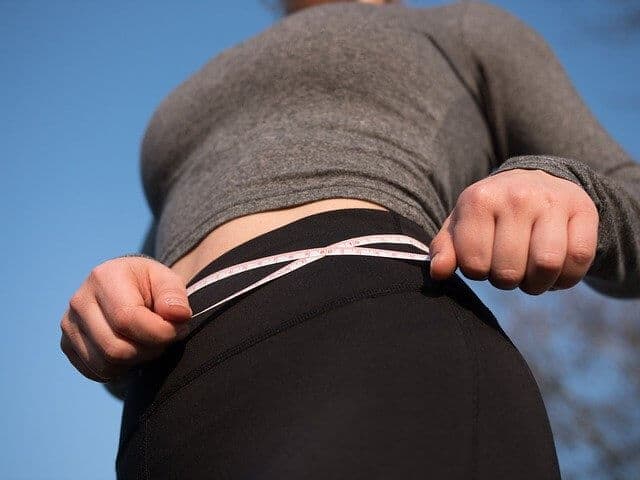 Claims
Le-Vel Claims
Le-Vel makes a lot of claims about the Thrive Experience.
Lose weight
Boosts metabolism
Supports the immune system
Increases lean muscle
Calms anxiety
Calms general discomfort
Appetite management
Improves joint health
Improves gut health
Improves mental acuity
Ingredients
Le-Vel Ingredients
Our research team investigated the ingredient list for Le-Vel's most popular product: Thrive DFT.
ForsLean
Green Coffee Bean Extract
CoQ10
White Willow Bark
Details on Weight Loss
Details on Le-Vel Ingredients
ForsLean
ForsLean, also known as Coleus forskohlii, is derived from a plant in the mint family. The plant grows in India, Nepal, and Thailand. Theoretically, ForsLean works by creating adenylate cyclase and lipase, two enzymes that separate fatty acids from human cells.
A 2012 study found that forskohlii may cause a small reduction in body fat in men, according to Obesity Research.
Another similar study in the journal Nutrients found that forskohlii did not help women lose weight, but it may play a role in preventing further weight gain.
Green Coffee Bean Extract
Green coffee beans are simply coffee beans that haven't been roasted. They contain a carbohydrate blocker called chlorogenic acid that may stop the body from absorbing carbs.
The results of green coffee beans and weight management are mixed. One study found that people lost more weight while taking green coffee bean extract when compared to a control group, as published in the Phytomedecine. However, another study found that green coffee beans impact on weight, body composition, and abdominal fat reduction are "not clear," says Nutrients.
Garcinia Cambogia
Garcinia cambogia contains hydroxycitric acid, an adenosine triphosphate citrate lyase inhibitor. Garcinia cambogia is often touted as an effective diet aid, but once again, the results of the available scientific studies are mixed. A study of 135 participants failed to produce results. Another study found that a small reduction in weight may be possible with regular use of garcinia cambogia, as per the BMC Complimentary Medicine and Therapies and Evidence-Based Complementary Alternative Medicine.
CoQ10
CoQ10 is a coenzyme that is stored in your cells' mitochondria. CoQ10 is produced naturally by the human body and is also found in chicken, pork, beef, fatty fish, vegetables, fruit, nuts, seeds, and oils. An in-depth study found that CoQ10 may protect cells from oxidative damage, but supplementation is unnecessary for most healthy individuals, according to Molecular Syndromology.
White Willow Bark
White willow bark is a natural supplement that is often used for pain relief. Preliminary studies of willow bark show promise, but more research is needed, says Phytotherapy Research.
Weight Loss
Le-Vel and Weight Loss
Our research team couldn't find any evidence that proves Le-Vel products are an effective way to lose weight. Does that mean Le-Vel is a scam? No, but it makes us wonder why a company that has made more than a billion dollars doesn't invest more in research and development.
Side Effects
Potential Le-Vel Side Effects
Side effects associated with Le-Vel products are rare, but the company advises that no one under 18 years of age should use the Thrive Experience. Our research team did read more than one Le-Vel review that reported stomach discomfort while using Le-Vel products, but the symptoms were mild.
Le-Vel Lawsuits
Although we could not find any lawsuits related to the company, we did find some complaints.
On July 10, 2020, The Federal Trade Commission filed an order against the company for making false claims about their Thrive and CBD products.
Cost and Where to Buy
Cost and Where to Buy
Le-Vel is a multi-level marketing company. This means that their products are available from independent distributors as well as on Le-Vel's official website.
The Thrive Experience has three different price levels:
Two-Week Experience – $100
Four-Week Experience – $150
Four-Week Experience for Couples – $300
Pros and Cons
Pros and Cons of Le-Vel for Weight Loss
Pros
Some potential health benefits.
Positive reviews.
Cons
The Le-Vel cost.
Lack of scientific studies.
No proof of actual Le-Vel benefits.
What Users Are Saying
What Users Are Saying
"My friend told me about it I am a heavy coffee drinker and I started to eat better so when she told me about it I had doubts. A week in I had so much energy I didn't want to eat I just want water and I never drink water! I stopped drinking coffee and I lost 10lbs I have started to make healthier food choices cutting out fake food and fast food and I drink 150oz of water. I look better feel better and I'm happy with paying $150 bc I paid more for junk food and it's never made me feel as good as thrive! I suggest try it it's work it!"
"Disclaimer: I ordered the thrive experience to support a family member and was looking for more energy and wasn't too concerned in weight loss… what I got was weight GAIN, maybe a little more energy(?) and weird residue marks from the patches (it takes a good good scrub). I did not miss a day for two months and it is way TOO pricey to use and not lose a pound, feel a burst of energy in the AM, or hell — I would take $#*!ting glitter to know these weren't sugar pills."
"Last month while trying to order, I ended up with double shipment with no way to cancel the mistake or contact anyone by phone. My emails went unanswered. I put my account on pause to prevent another fiasco. Another order I was not expecting obviously has been placed and now I'm out 167.99 I cannot afford. I was given a phone number, which is a fax number-very "helpful." The product itself is good, just don't get surprised with glitches."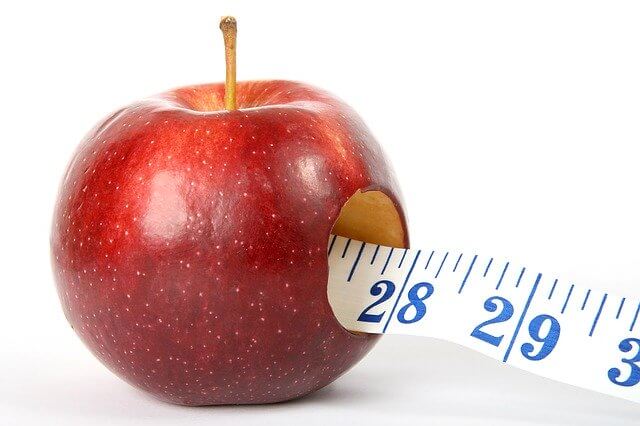 Bottom Line
Bottom Line on Le-Vel
So, are Le-Vel products worth their price? Is Le-Vel another diet scam? Unfortunately, there isn't enough verifiable research available to give you a definitive answer. Most of the studies that our research team looked at suggested that Le-Vel might work for some people. Others may not see a noticeable effect.
Why take a risk when it comes to your health? We have a clinically-proven product that will help you lose weight and live a healthier lifestyle with no dangerous side effects.
Among the best in weight-loss apps is one called Noom. Doctors got together to create an app based on the psychology of weight loss, and that's precisely what they did. The program uses personalized coaching, a customer weight-loss plan, food logging, exercise tracking, education, and more to teach lifestyle changes that lead to weight loss.
Plus, we're thrilled to offer a free trial offer for a limited time.
Learn More About Noom »