Lean Belly Breakthrough Review

- 9 Things You Need to Know
Lean Belly Breakthrough is a weight loss system that was introduced by Bruce Krahn. It is said to use healing herbs, spices, and simple foods to aid in weight loss and improving other health conditions. Can Lean Belly Breakthrough be the answer to weight loss and other ailments as advertised?
Our research team asked the same question and wanted to know how Lean Belly Breakthrough leads to a healthier body. The research team dug deep to analyze all parts of this weight loss system to find out how it can be correlated to a healthier body with fewer ailments. Here is what they found.
Lean Belly Breakthrough Readers:
Noom
is offering our readers a
14-day trial
, for a limited time.
Click here
for this special offer!
Overview
What is the Lean Belly Breakthrough?
The Lean Belly Breakthrough Diet is a program developed by Bruce Krahn. It is supposed to help break the reduce of fat a person has built up over the years. Bruce is a celebrity fitness instructor.
He says it's about regaining balance and finding the happy medium to maintain your new weight.
With his program, he claims you will lose weight and regain your health and wellness which is not possible due to the lack of balance consumers usually face in their weight loss journey. The program is targeted at people who are 30 years or older.
Bruce Krahn developed the program with Dr. Heinrick. Dr. Heinrick isn't the doctor's real name – it is a pseudonym to protect the real identity of the doctor.
Lean Belly Breakthrough helped his father-in-law quickly lose the belly fat and restore his health. The program also helped his wife lose a substantial amount of weight in a short period.
The company believes in using real nutrition for weight loss and a few exercises the days that they say will help you lose weight quickly.
Some of the claims seem unrealistic as the promotional video tells you that you only have to work out for 2 minutes per day.
It also claims that you can reverse serious diseases caused by your unhealthy lifestyle.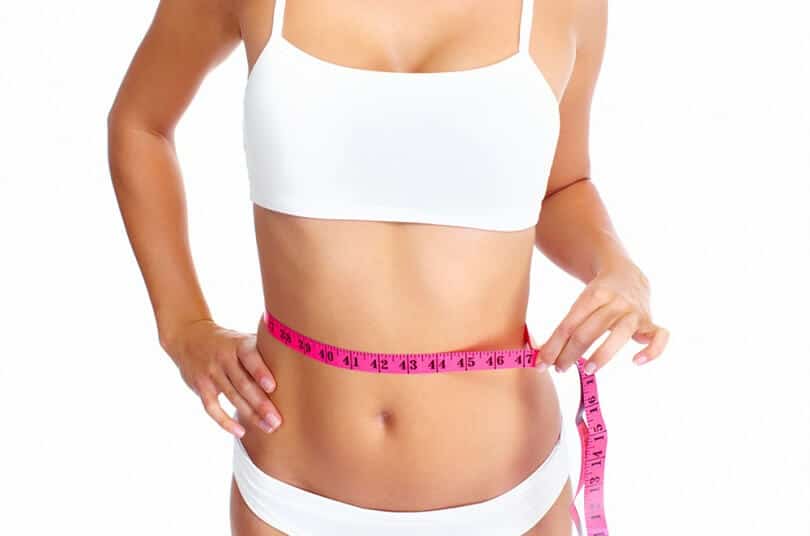 Products Similar to Lean Belly Breakthrough
How Did the Lean Belly Breakthrough Start?
This product is a Clickbank product, meaning it is an electronic product sold by many people for an affiliate bonus. Bruce says the doctor's real name is on file with the compliance department at ClickBank.
Everything is digital and delivered in PDF format. There's no physical product to be shipped, but there are several "official" looking websites, all promoting the diet to entice people to purchase the product.
None of the sites provide a great deal of information about the program and how it works. We are not sure when the program was first made available for sale, or how many affiliates are out there selling it.
Scroll below for one of the best products we've seen over the last year.
How Does It Work?
How Does the Lean Belly Breakthrough Work?
The Lean Belly Breakthrough is made of nine different components.
The first phase includes the list of foods that can help get rid of belly fat, including herbs and spices thought to regulate fat storage. There's part of the program dedicated to libido-boosting foods, too.
The second phase is a list of bad foods that slow down the progress that can lead to serious health conditions. You also get a list of desserts recommended for people with blood sugar imbalances.
The core of the program is the ritual program that is a method for decreasing fat in various parts of the body. This section includes specific details and scientifically sound tips for dealing with body weight issues, but these are generally things people consider to be common knowledge.
You'll also get a metabolism boosting meal plan, and a set of instructional videos to help you follow the program. It is incredibly important to eat breakfast every day because the meal will break the long fast of while you're sleeping.
The program claims that you can cut one to three inches from your waist in as few as two weeks.
The kinds of foods recommended in this program are geared toward lowering your caloric intake to a healthy level.
The author claims that the main reason most people gain fat is due to the functions of the liver. A key issue with the liver is insulin resistance. This happens mainly as a result of diet issues and genetics.
There isn't a great deal of information about the details of the program available to the public, though some customer reviews say it is a complex program that's difficult to follow.
From what we were able to determine, it's based on core principles that we already know are essential to overall health and wellness, including:
Eating breakfast
Drinking water
Getting a good night's sleep
Using portion control
Substituting stevia for sugar
Strength training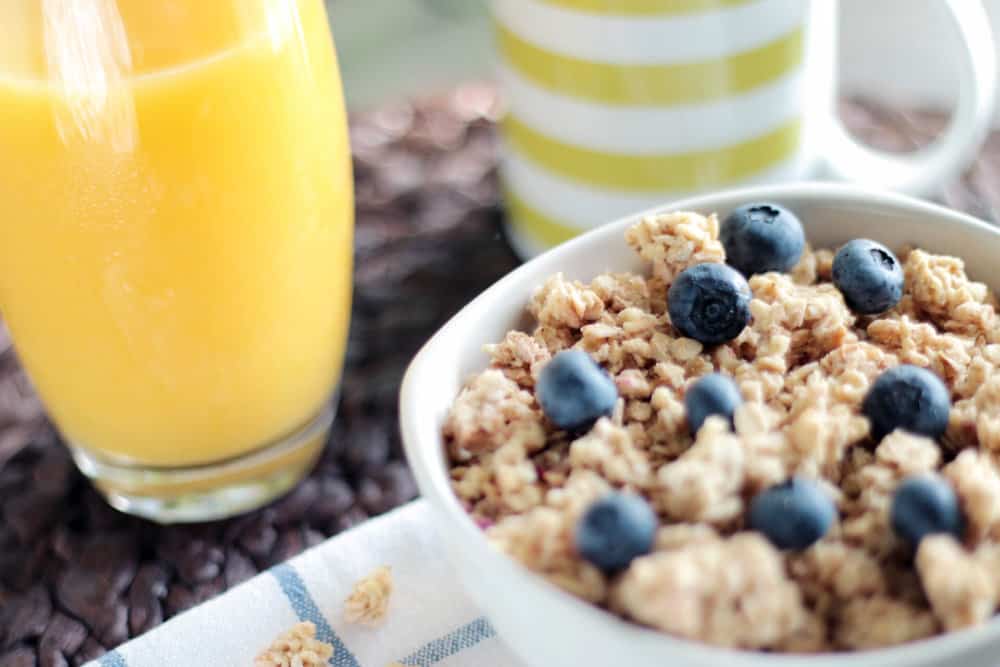 According to Current Developments in Nutrition, breakfast allows you to control your hunger and avoid eating snacks later during the day. A healthy breakfast aids in increasing your body's metabolism.
Skipping breakfast can ease your body into starvation mode causing it to conserve energy, actually making it possible to gain weight.
Drinking enough water is essential to weight loss. If you find yourself stuck on a weight loss plateau, even though you're following your diet strictly, it may be that you're not drinking enough water.
Your body needs water for some biochemical processes. Water helps the body convert fat reserves into energy.
When the body is dehydrated, metabolism processes slow down which impedes the breakdown of fats in the body.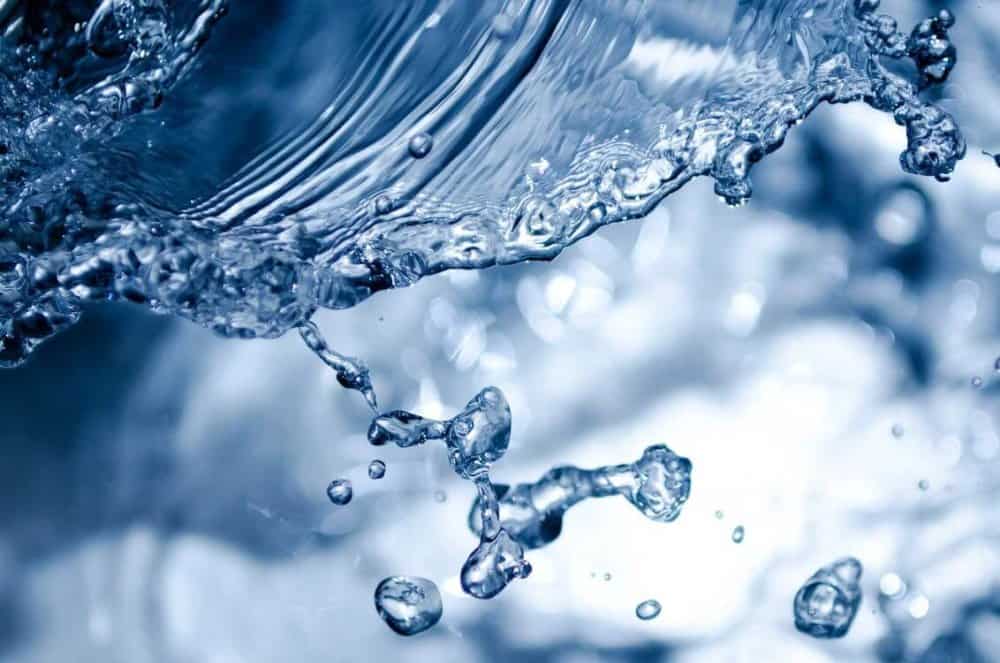 Water fills the stomach which will naturally help control your appetite, so you eat less. Drinking enough water will also assist in the prevention of sagging skin, which is a common side effect of weight loss.
The conventional wisdom says you should drink eight 8 oz glasses of water per day. However, there is no scientific evidence to support this claim.
Other claims suggest that you should drink at least half of your body weight in ounces of water every single day. For example, someone who weighs 200 pounds should be drinking 100 oz of water per day for optimal hydration.
Water can come from tea, coffee, soup, and other foods. It is important to remember however that caffeine can cause further dehydration, so decaf coffee and tea is best for water intake.
According to Nutrition Reviews, "Healthy humans regulate daily water balance remarkably well across their lifespan despite changes in biological development and exposure to stressors on hydration status.
Getting enough sleep for your age is critical to allow the body to rest, rejuvenate, and heal. Poor sleeping habits can be connected to being overweight or obese.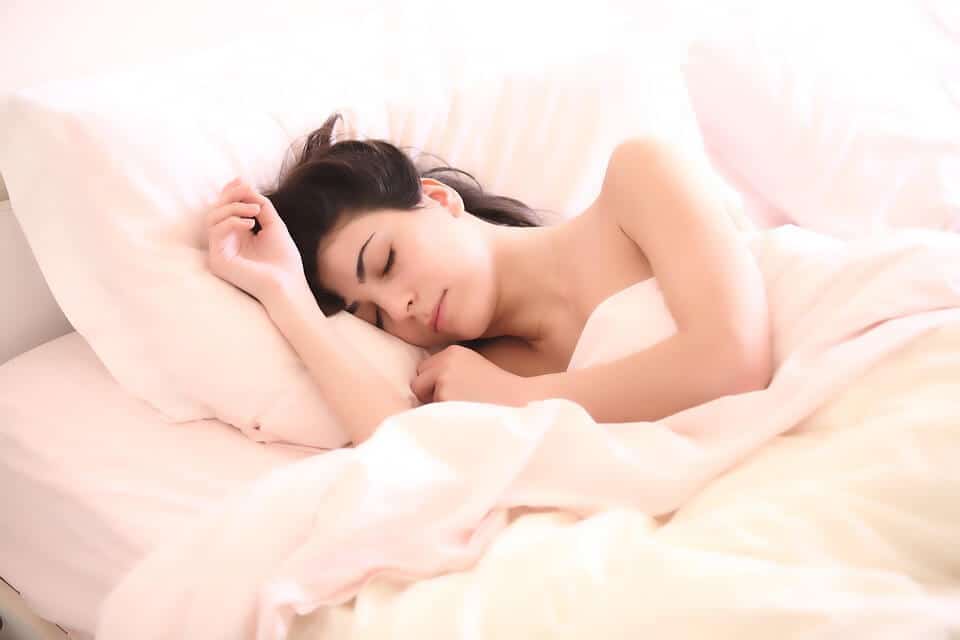 A study in Child Development showed, "Controlling for baseline BMI, children who slept less, went to bed later, or got up earlier at the time of the first assessment had higher BMIs 5 years later and were more likely to be overweight."
According to National Sleep Foundation, depending on your age, you may be able to get away with as little as six hours of sleep, but anywhere from seven to nine is the recommendation.
Learning how to read food labels. To effectively experiment with your day to day eating and still choose nutritionally solid foods, you must understand nutrition labels on packaging.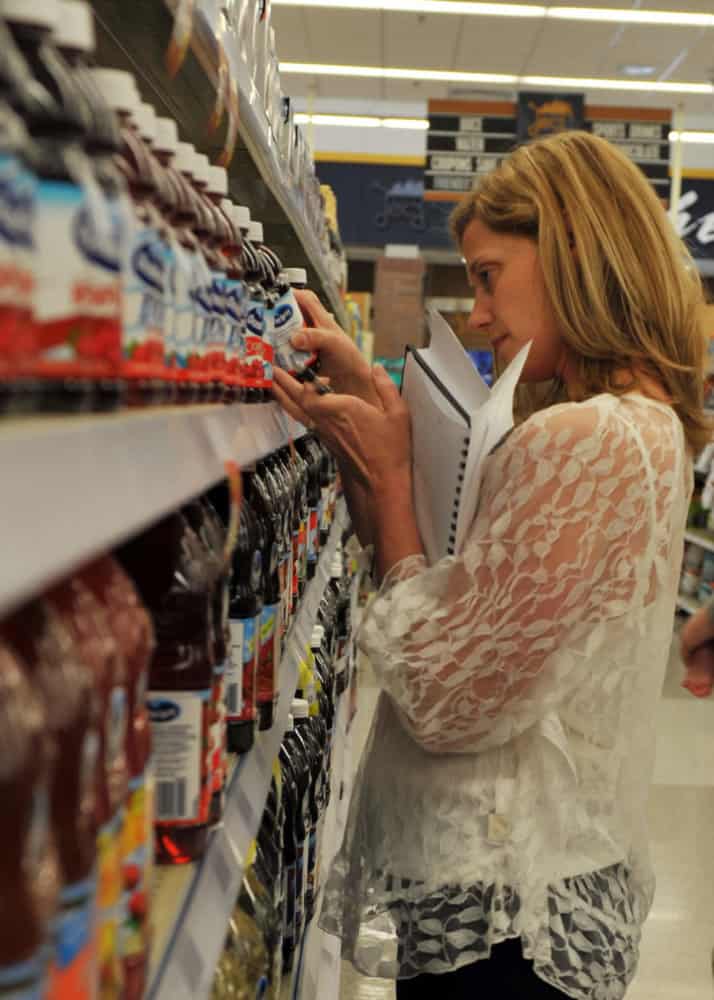 Quite often, the companies that manufacture different foods will claim that they are low fat or healthy, but the truth of the matter is that there are a lot of hidden dangers. Being able to read the labels can make a huge difference in the potential success of your weight loss plan.
Pay close attention to the portion size,  as well as the percentage of the daily recommended amount of nutrients that a portion covers. If something contains six grams of sugar in a 30-gram serving size, then 20% of that product is sugar.
It's also important to look at individual ingredients since terms like "sodium" will be used in place of the word salt and various words ending in "lose" will be used to hide sugar. By using more professional names, manufacturers hope it will sound healthier even though it's not.
Eliminate all sugar from your diet. The creators of the program say this is important if you're trying to lose fat while at the same time improving your health.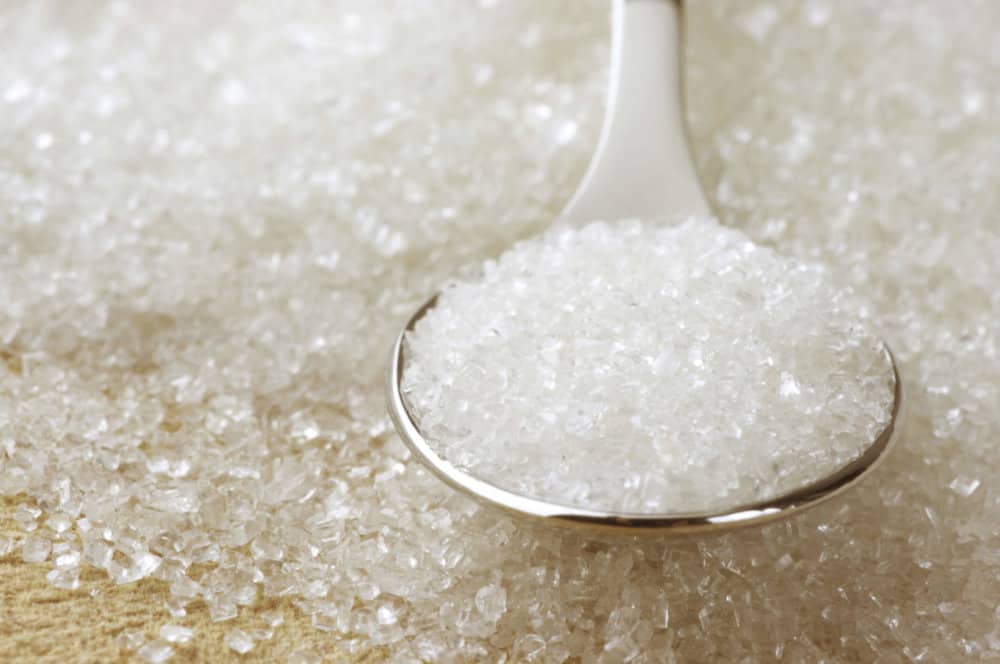 If you have a sweet tooth, it's suggested to use stevia as a sweetener.
According to a study in Food Chemistry, "Stevia rebaudiana Bertoni, an ancient perennial shrub of South America, produces diterpene glycosides that are low-calorie sweeteners, about 300 times sweeter than saccharose.
"Stevia extracts, besides having therapeutic properties, contain a high level of sweetening compounds, known as steviol glycosides, which are thought to possess antioxidant, antimicrobial and antifungal activity."
The study also mentioned that "S. rebaudiana has a great potential as a new agricultural crop since consumer demand for herbal foods is increasing, and proximate analysis has shown that Stevia also contains folic acid, vitamin C and all of the indispensable amino acids except tryptophan.
"Stevia cultivation and production would further help those who have to restrict carbohydrate intake in their diet; to enjoy the sweet taste with minimal calories."
Exercise with cardio and strength training.
Resistance training is necessary to build and maintain the lean muscle tissue required to boost metabolism and prevent slow down.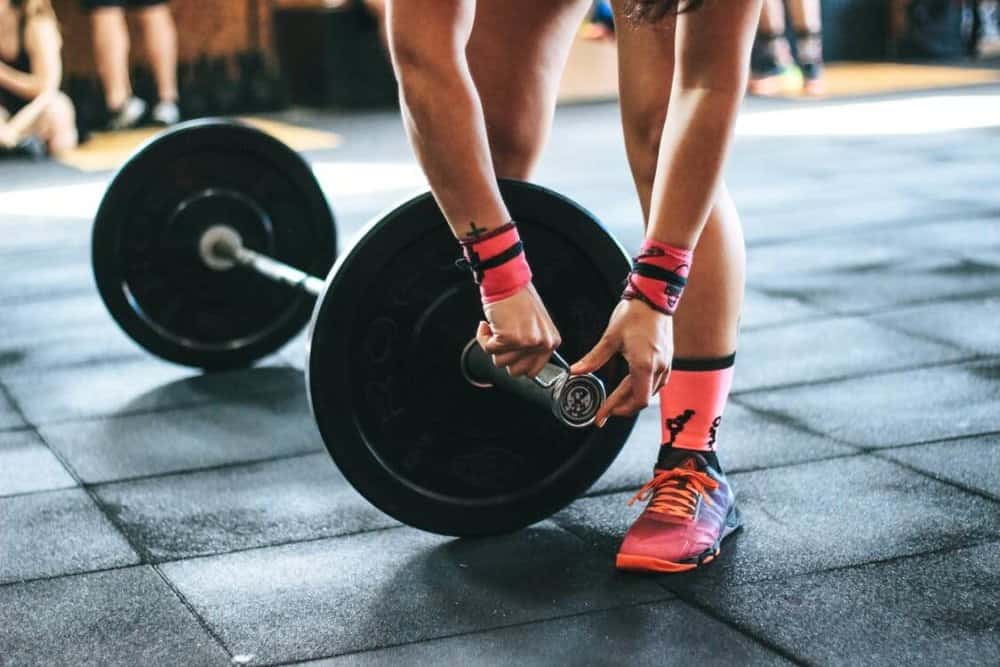 It would help if you did some strength training two to three times a week.
It would help if you also did cardio, but the program claims it's not as essential as the resistance training. Do your cardio on your days off of resistance training, if you have time.
Otherwise, do your cardio immediately after your weight training workouts.
Is the Lean Belly Breakthrough Easy to Follow?
The Lean Belly Breakthrough is only available as an electronic program.
There are not many details about what is available inside that program before you buy it.
You don't know what the list of foods includes so you don't know if you can afford to follow the diet.
Customer reviews say that it requires a bit of hard work to implement suggesting that it is not easy for some people to follow.
How Much Weight Does the Lean Belly Breakthrough Claim You Can Lose?
Lean Belly Breakthrough program claims you can lose 30 pounds every month without needing to use harmful drugs, supplements, or exercise regimens.
You get a complete list of foods, herbs, and spices that are supposed to help stabilize your hormones and general health.
You also get a day to day blueprint to help revive your metabolism regardless of your age and gender.
You'll get a two-minute daily ritual that's easy for anyone to implement and follow and fat melting tips.
The promotional claims for two minutes a day is a bit misleading because you have a series of five exercises to do, each of which takes two minutes. This means you're working out for 10 minutes a day.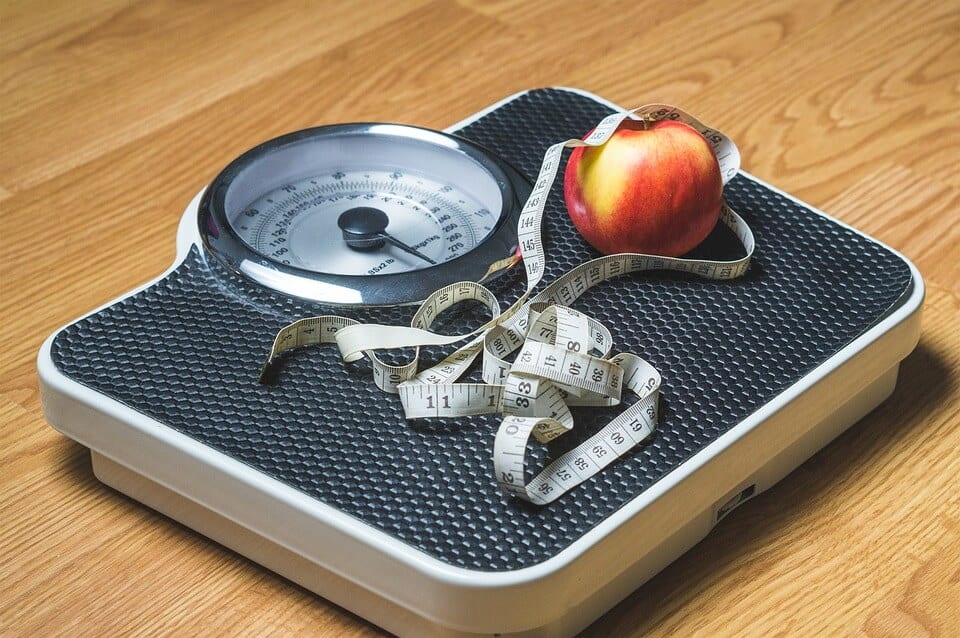 Cost
How Much Does Lean Belly Breakthrough Cost?
The Lean Belly Breakthrough program is advertised at $67.
However, at the time of this writing, it is available for just $27. It also says you will receive all bonuses and lifetime updates for free.
Does the Lean Belly Breakthrough Come With a Money-Back Guarantee?
There is a 60-day money back guarantee on this program. If you decide you don't like the program or it does not work for you, you can get your money back within 60 days of the original purchase date.
There is one program available for men, and another program available for women. If you want to order both so you can follow the plan along with your partner, you can get them both for just $37.
What Kind of Bonuses Come with the Lean Belly Breakthrough Diet?
Bonuses in the Lean Belly Breakthrough Diet are limited to a few extras, such as the emergency fat loss guide.
You'll also get a hormone balancing handbook and access to a membership group. The bonuses don't offer much nutritional information, and the program itself doesn't provide much real value.
Is There Anything New in the Lean Belly Breakthrough Diet?
Ultimately, it seems as though the program doesn't provide any new information to help people address their weight-loss. Lean Belly Breakthrough diet reviews show that the program contains a re-bundling of all the obvious things we know about weight-loss – such as, "eat less, move more," "drink plenty of water," and "get plenty of restful sleep."
What Users Are Saying
"I have been following all of the guides from this book for few months and I have seen the difference. I now have the dream flat belly because of the Lean Belly Breakthrough."
"I was lead to believe that this book was going to give me a specific program to follow but instead gave me facts I could have found on the internet or things I also knew. Very disappointed!"
Bottom Line
The Bottom Line – Does Lean Belly Breakthrough Work?
So, considering this one for weight-loss? Well, we like that the makers of Lean Belly Breakthrough have been around for years, and tons of side effects weren't mentioned, but the lack of clear research connecting this one to you losing weight is concerning. We're also a bit hesitant about giving this one the green light due to customer comments about it not producing results.
You want to lose weight, so we suggest going with a program shown to promote weight-loss, connected to reliable science and supported by positive customer comments.
Among the best products we've seen this year is one called Noom. With Noom you get a suite of support, resources and tools that include human coaching, personalized meal plans, exercise tracking, expert articles and more. The program is clinically proven so you can lose weight and keep it off.
The makers of Noom are currently offering a 14-day trial, which is a sign that they're confident in their product.
Learn More About Noom »