Lipoblue Review

- 17 Things You Need to Know
To learn more about this Columbian diet pill, we looked into its ingredients, clinical research, and customer reviews. We also delved into its potential side effects, benefits, and results. Finally, we gathered all this information to give you the bottom line on this product.
Lipoblue Readers:
Click here
to find out why we're giving away samples of our product, Burn TS.
Overview
What is Lipoblue?
LipoBlue is a 100% natural dietary supplement for weight loss that comes from Columbia. It is supposed to stimulate lipolysis, which is the breakdown of fat cells.
It also aims to boost energy levels and help you burn off more fat and calories, but without using any dangerous chemicals.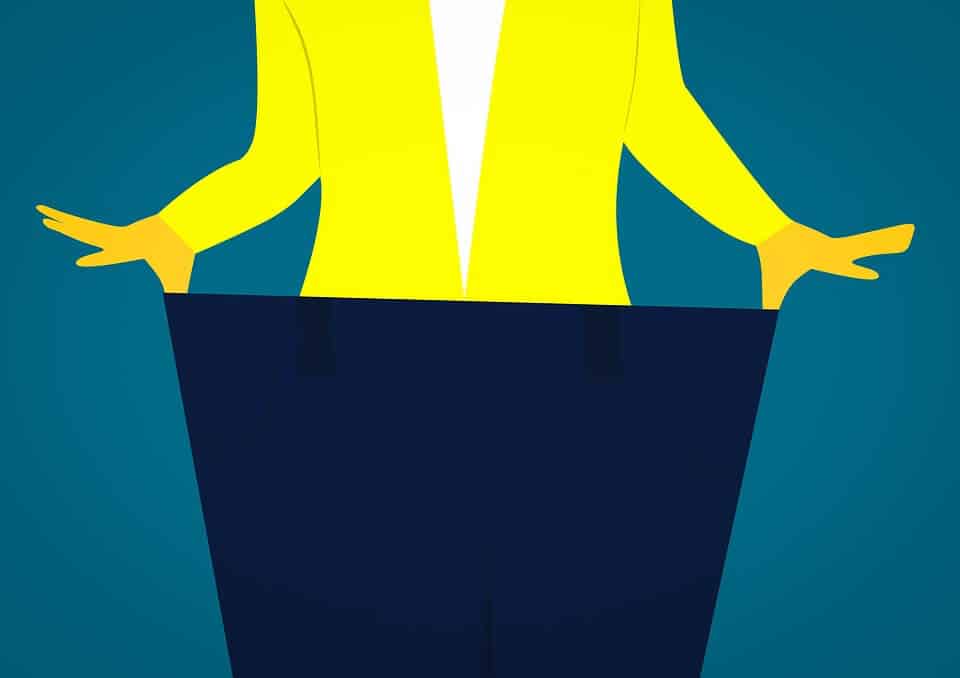 This is a diet formula for both women and men trying to lose weight, and it is claimed to help you drop 6-14 pounds in only 30 days. You are not even expected to diet or exercise to get these results.
Products Similar to Lipoblue
How Did Lipoblue Start?
Lipo Blue was created as a convenient over-the-counter diet pill that helps you get faster weight-loss results, but without any prescription drugs or special diet plans. It is free of GMOs and is said to help you lose weight naturally.
We are not sure when this product was first released, and there is really no information provided by the company that makes LipoBlue capsules.
Scroll below for one of the best products we've seen over the last year.
Claims
Lipoblue Claims
Lipo Blue definitely makes some pretty hefty marketing claims. Here is a closer look at what this diet product is supposed to do:
Burn off fat
Increase metabolism
Suppress/control appetite
Boost energy levels
Accelerate lipolysis (breakdown of fat), but without the secretion of hormones
Reduce the body's accumulation of fat cells
Is LipoBlue a scam or can it really do all of this? Let's take a closer look at all of the Lipoblue pros and cons in order to get a better idea of how this product actually works and whether or not it is backed by solid research.
Ingredients
Lipoblue Ingredients
Here we will hone in on the ingredients in Lipo Blue capsules. This diet product contains the following herbs:
Forskolin
Also known as Coleus Forskohlii, this is a root/herb that is used in some traditional Ayurvedic medicine to elevate testosterone levels in men, and aid with weight loss, states WebMD.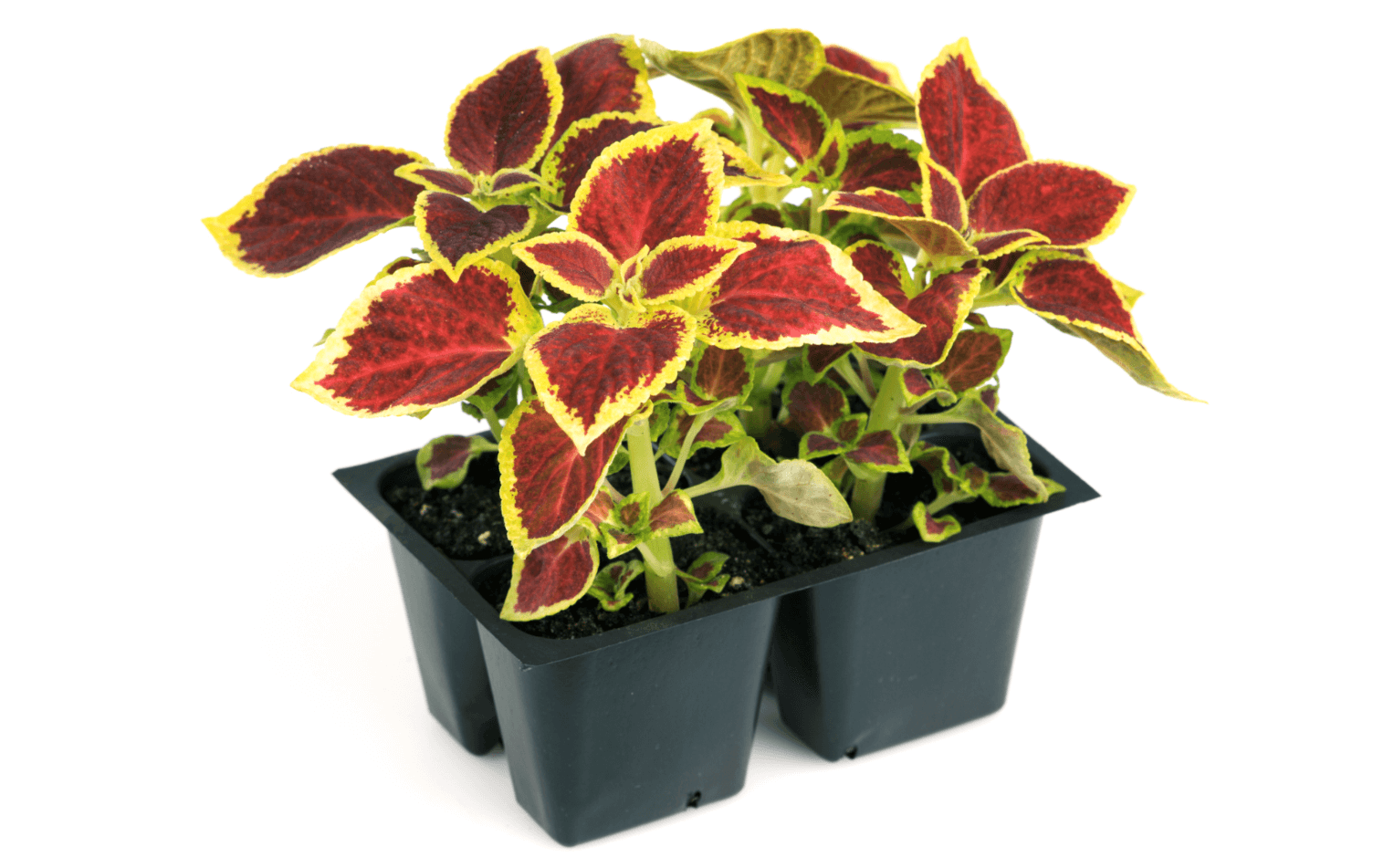 It may help with weight control by creating the enzymes adenosine and lipase, which in turn allow the body to burn off fat as a source of fuel, but without impacting lean muscle tissue, Medical News Today explains.
Garcinia Cambogia Extract
Also called Malabar tamarind or brindle berry, this is a pumpkin-shaped fruit that grows in some parts of Southeast Asia.
Over the years it has been used to make certain types of medicine for treating joint pains, diarrhea, and parasites in the intestines, says Medical News Today. It contains a chemical called hydroxycitric acid or HCA, adds Examine.com.
Some research in Fitoterapia has suggested that this substance may help suppress appetite, elevate mood and block the body's production of fat cells. This is why garcinia cambogia is used in dozens of over-the-counter weight loss supplements.
African Mango Extract
Also called Irvingia Gabonensis or bush mango, this is a fruit that is native to the tropical rainforests of Guinea and some parts of Central and West Africa, says WebMD.
Over the years, it has been used for weight loss, and lowering cholesterol levels, Livestrong reports. It is also consumed by natives as a food, and is often marketed as a health supplement.
Bitter Orange Extract
Also known as citrus aurantium, naranjo, and orange peel extract, this plant contains a chemical called synephrine, which functions like a stimulant, according to WebMD.
Bitter orange is often used to make medicine for treating fungal infections, constipation, cramps and stomach pains, says Livestrong. It is also taken as a supplement for weight loss purposes.
Research has shown that it affects the nervous system, increases blood pressure, and speeds up your heart rate, The Mayo Clinic states. It may also help elevate thermogenesis. It is often combined with stimulants such as caffeine.
Does Lipoblue Work?
For starters, we do not know how much of each ingredient is actually provided with each dose of LipoBlue, because this is not mentioned on the website. That said, let's take a closer look at what documented research has told us about the 4 ingredients in this product.
A 2005 study from Obesity Research reported that taking 250 milligrams of forskolin twice a day for 12 weeks may help improve overall body composition in overweight or obese men.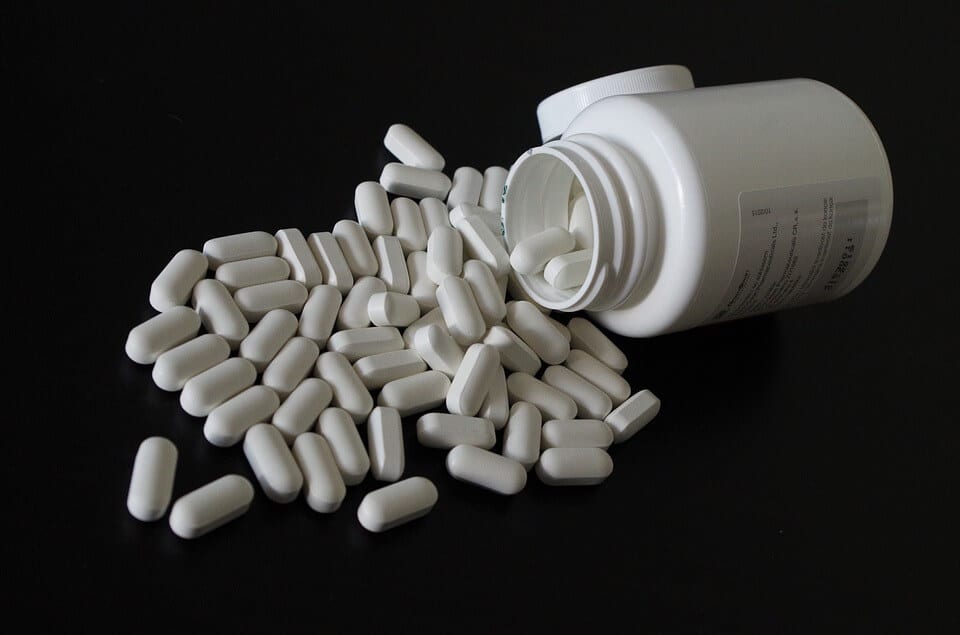 Some research published by BMC Complimentary and Alternative Medicine showed that, "Results suggest that green coffee bean extract is possibly effective against weight gain and fat accumulation by inhibition of fat absorption and activation of fat metabolism in the liver."
Evidence-Based Complimentary and Alternative Medicine also revealed that garcinia cambogia has demonstrated both positive and negative anti-obesity effects in different clinical studies.
As for bitter orange extract, some research from the International Journal of Medical Sciences reported that the synephrine in this ingredient may help increase the body's resting metabolic rate, improve energy expenditure and provide a modest increase in weight loss.
However, WebMD says that bitter orange can be dangerous, especially when combined with stimulants and can increase the risk for serious health problems such as high blood pressure, and fainting.
Benefits and Results
Lipoblue Benefits and Results
The benefits of LipoBlue are clearly stated as more energy, less appetite, and increased fat loss, all without having to diet or exercise.
As for the LipoBlue results, you are supposed to drop anywhere from 6 to 14 pounds within the first 30 days. Again, that sounds impressive. The question is, will LipoBlue really produce these kinds of benefits and results without any dieting or exercising?
Details on Lipoblue and Weight Loss
How effective is the ingredient formula in LipoBlue pills for actual weight loss? Let's see what scientific support there is.
Some research has demonstrated that green coffee bean may be beneficial to weight loss, as well as improving mood, boosting cognitive performance and lowering high blood pressure, Livestrong reports.
However, a study published in Gastroenterology Research and Practice revealed that the magnitude of the effect of green coffee extract on weight loss is only moderate.
One study from the Memorial Sloan-Kettering Society revealed that Forskolin helped some obese men with weight control.
However, a 2005 study from the Journal of the International Society of Sports Nutrition, which involved 23 females, demonstrated that, "Coleus forskohlii did not help with weight loss but did slow or prevent weight gain in mildly overweight women", narrates Livestrong.
What's more, University of Michigan Health System (UMHS) writes "In one study of 23 overweight adults, participants taking a daily intake of bitter orange (975 mg) combined with caffeine (525 mg) and St. John's wort (Hypericum perforatum, 900 mg) for six weeks lost significantly more body weight and fat than the control group."
Also, some research form the Journal of the American College of Nutrition shows that the synephrine in bitter orange, especially when combined with caffeine, may help increase fat oxidation.
A study published in the Journal of Clinical and Diagnostic Research tells us that garcinia cambogia supplementation may help reduce glucose intolerance, inflammation, and body weight gain when combined with a high-fat diet.
However, WebMD reports that, "Actual weight loss results aren't impressive. A review published in the Journal of Obesity found that people who took garcinia cambogia in studies lost about 2 pounds more than people who didn't take it."
Directions
How to Take Lipoblue
The directions say to take 1 capsule of LipoBlue each day, 45 minutes prior to breakfast. It should be used for a minimum of 30 consecutive days.
Side Effects
Potential Lipoblue Side Effects
Some users may experience some LipoBlue side effects. Keep in mind that these unwanted effects are probably due to certain ingredients in this supplement, as opposed to the product itself.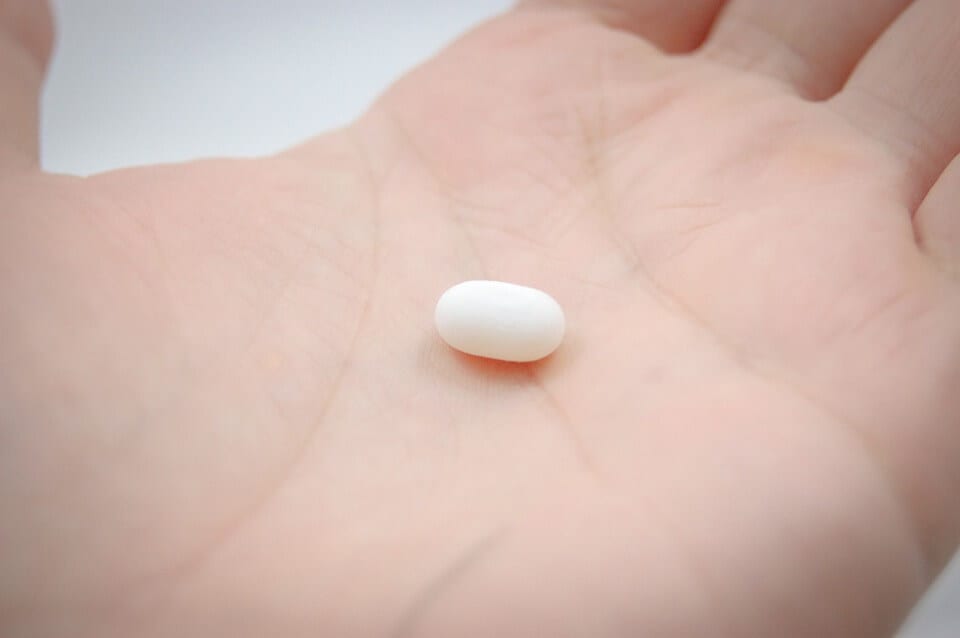 For instance, this product contains bitter orange and a source of caffeine (green coffee bean), which can lead to dangerous reactions in some users, warns WebMD.
Whether or not you experience any negative effects really just depends on how your body responds to the formula. Here are some potential side effects as mentioned on Livestrong:
Changes in blood pressure
Elevated heart rate
Stomach irritation
Nausea
Digestive tract discomfort
Headache
Fainting
Lipoblue Reviews
Unfortunately, we did not find any LipoBlue reviews from people who have actually tried this diet product. That said, there may be some posted on websites operated outside of the United States.
Whenever possible, it is helpful to read a variety of product reviews, testimonials, complaints and success stories in order to get a better idea about the supplement itself and how it has worked for others.
Product Warnings
Lipoblue Product Warnings
There are some LipoBlue product warnings to be aware of prior to using this supplement. Here are some things to consider:
If you are pregnant or nursing a child, you should not use LipoBlue.
Those with preexisting medical conditions must speak with a licensed physician before taking LipoBlue.
LipoBlue is only suitable for people between the ages of 18 and 60 years old.
If you are already taking a prescription drug or medication, you need to consult your doctor prior to taking LipoBlue pills.
Be sure to carefully read the entire label before using LipoBlue.
Results from LipoBlue will vary from person to person.
Lawsuits
Any Lipoblue Lawsuits?
We also took the time to check for any LipoBlue lawsuits that may have occurred since this diet supplement was released.
However, we did not find any documented legal action that has been taken against this product or the company behind LipoBlue diet pills.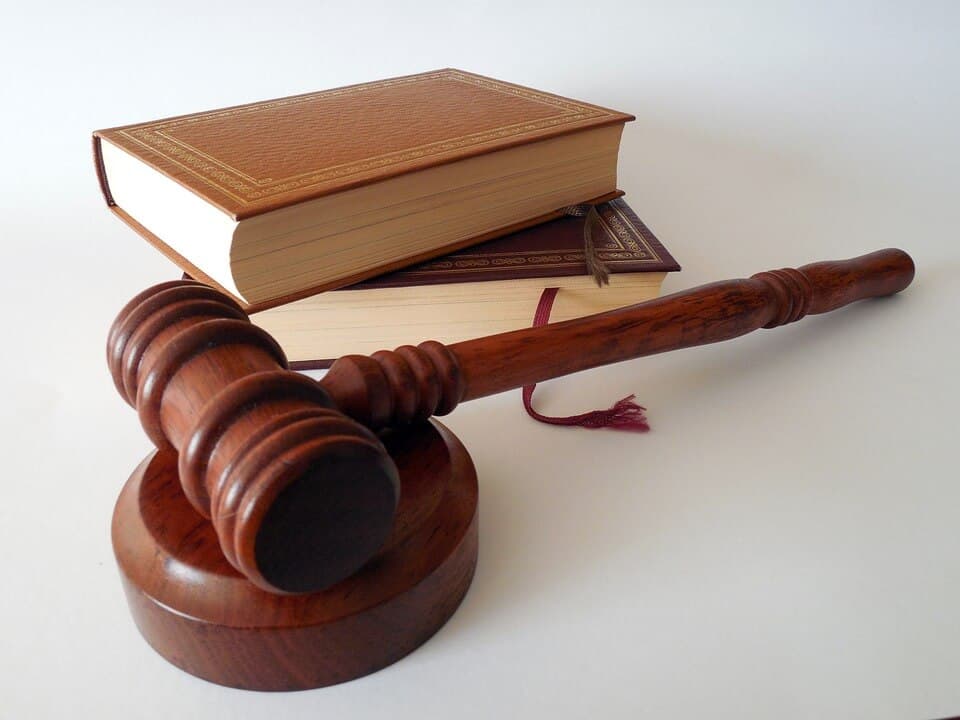 Keep in mind that this could change at any time, so it is best to check for any new lawsuits before buying a new health supplement or weight loss product, just to be on the safe side.
Where Can You Buy Lipoblue Pills?
Even though this is a Columbian diet product, we did find a LipoBlue pills USA website that allows you to place an order from the US.
If you are searching for a LipoBlue Amazon option, you will not find one. From what we could tell, this diet supplement is not available via Amazon at all.
Also, while we did see a 100% satisfaction guarantee stamped on certain advertisements for LipoBlue pills, we are not sure about how this guarantee works or how valid it is.
Lipoblue Cost – How Much?
As for the LipoBlue price, this product costs $99 per bottle. This is for 30 capsules, which is a one-month supply. This is the price listed on the LipoBlue USA website.
Note that you may find cheaper rates on distributor websites such as eBay or other third-party dealers.
What About Lipoblue Advance?
LipoBlue Advance is another weight loss supplement available from the same brand. However, this product is claimed to help you drop 8-15 pounds in only 30 days.
It is marketed as 100% natural and organic, and suitable for both women and men (ages 18 and up) trying to lose weight. You simply take 1 capsule 45 minutes prior to breakfast each day.
According to the description, it works in the same way as LipoBlue pills, but actually has a different ingredient blend, which includes the following:
Acai Berry Fruit 25mg
Forskolin 250mg
Green Coffee Bean 80mg
Kelp Powder 25mg
Raspberry Ketones 120mg
The retail price of LipoBlue Advance is $99 (30 capsules), but we did not find it on Amazon. It is available on eBay, and there are even a few LipoBlue Advance reviews posted to give you a better idea of what some users think of this diet product.
LipoBlue Fiber and LipoBlue Gel Reductor – More Options
LipoBlue Fiber is another option from this brand/company. It is actually a powder supplement that is added to water and consumed daily to boost your fiber intake.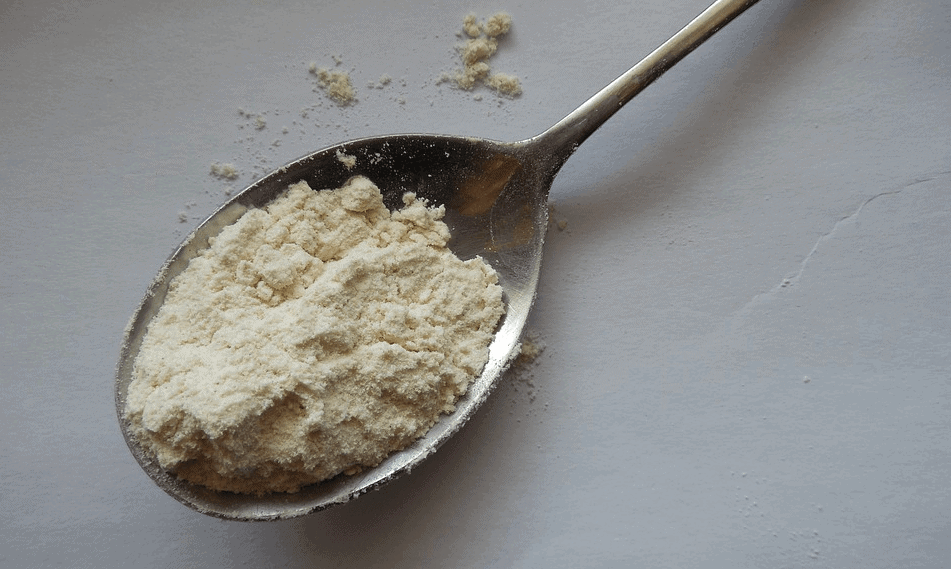 It appears to be similar to supplements such as Benefiber and Metamucil. This product is free of sugar and fat. It aims to detoxify the body, help with weight control and improve regularity.
As for LipoBlue Gel Reductor, this is a topical treatment that is applied to problem areas such as the buttocks, thighs and hips. It is basically like a cellulite cream/gel treatment and is intended to help with slimming and contouring.
Lipoblue Alternatives
People who are interested in alternatives to LipoBlue pills may want to consider other dietary supplements that contain similar herbs. After all, there are many other products out there that contain garcinia cambogia, forskolin, green coffee bean extract and/or bitter orange.
Just be sure to first consider the safety of any diet products you check into. Pay close attention to the ingredient labels, potential side effects and customer feedback posted on the web.
We also suggest that you find out if the product is supported by a satisfaction guarantee. This way you can at least get your money back if it fails to work as advertised.
What Users Are Saying
"I have been with Lipoblue Advance for a month and a half and I have not noticed anything."
"It is impressive the effect of Libo Blue takes away the feeling of constant hunger…"
"Doesn't work. Made no difference."
Bottom Line
The Bottom Line – Does Lipoblue Work?
So, is Lipoblue the one for you? Unfortunately, it isn't certain. A lack of information about the product's manufacturers, where it is available, and customer reviews make it hard to determine if this pill is worth your money.
If you're ready to drop those extra pounds, we always suggest choosing a product that has a solid scientific foundation, good price, and a fantastic customer service team.
Among the supplements we've seen this year, one of the best is called Burn TS. The formula contains four clinically-tested ingredients. According to research, these ingredients help decrease hunger, increase metabolism, and boost fat loss. There positive testimonials from users.
The team behind Burn TS formulated it with the success of the dieter in mind. The company is so confident, they are offering a 2-Week Sample.
Learn More About Burn TS »