Luna Bar Review

- 17 Things You Need to Know
Luna Bar, manufactured by Clif Bar, is a soy-based protein bar marketed for women. Luna Bar claims to meet the nutritional needs and provide energy throughout the day for the active woman. Some of the vitamins and minerals in the bar, such as iron and Vitamin B12, are important pieces of nutrition for women and do provide energy, but Luna Bar fails to disclose their dosage.
Without knowing the concentration of vitamins and minerals, it's difficult to ascertain the effectiveness of Luna Bar in sustaining energy in consumers. Our research team decided to take a deeper look at Luna Bars to help women decide whether they should make Luna Bars a part of their diet. Here are the team's findings.
Luna Bar can be purchased through their Official Site.
Overview
What Is Luna Bar?
Created and distributed by Clif Bar and Company, Luna Bars are a collection of different flavored nutritional bars that were created for women by women. They are supposed to be specially designed to provide women with their daily nutritional needs, featured on the store's website.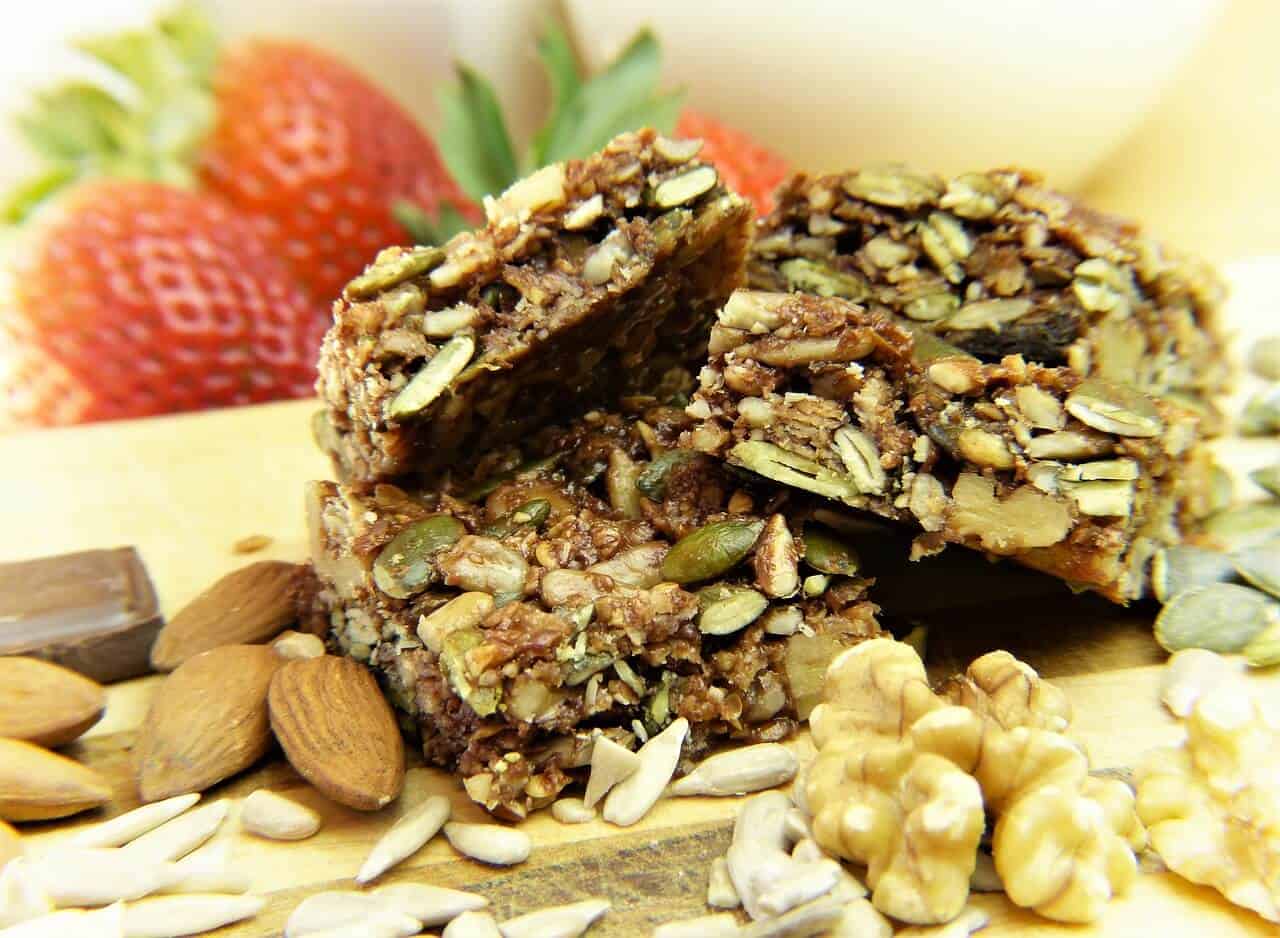 They've been around since 1999 and can be bought on their official website, through online retailers, or in local grocery stores. You'll find some natural ingredients and vitamins in the bars, which is great. However, some ingredients can cause some concern.
Does Luna Bar work?
Journal of Sports Medicine and Physical Fitness — "Whey protein supplementation did not differentially influence performance, cardiorespiratory fitness, upper and lower body strength, immune or hormonal adaptations following 6 weeks of concurrent training."
Nutrients — "Resistance-trained individuals may benefit from protein supplementation after an evening bout of resistance exercise as well as the following morning to attenuate overnight fasted-state protein losses and enhance exercise performance recovery."
International Journal of Toxicology — "Soybeans are rich in such factors thought to help prevent certain chronic diseases."
Luna Bar Competitors
How Did Luna Bar Start?
According to the official website, Clif Bar and Company Co-Chief Visionary Officer Kit Crawford created the Luna Bar in response to the need for a nutritional bar specifically designed to meet the dietary needs of active women while providing the great taste other nutritional bars lack.
Experts agree that nutritional bars can be beneficial, but not all nutritional bars are the same. Luna Bar ingredients vary depending on the flavor and type of bar, but the vitamins and minerals are consistent.
Some of the minerals and vitamins listed on the Luna Bar's label include dicalcium phosphate, Ferrous Fumarate (Iron), Beta Carotene (Vit. A), and Cyanocobalamin (Vit. B12). According to the National Institutes of Health, this is great because your body needs vitamins to function correctly and grow.
13 vitamins are vital for the human body, and the bars contain many of these. However, the label fails to show the dosage of each vitamin and mineral. Not knowing how much you are taking means it's impossible to know if you are taking the daily recommended amount.
Scroll below for one of the best products we've seen over the last year.
Claims
Luna Bar Claims
The company claims that they have created a dietary bar that meets active and athletic women's needs by providing them with the necessary nutrients their body needs. According to their website, the Luna Bars are gluten-free and made to give you energy throughout your day. They also claim that the bars are made of organic ingredients along with fiber and protein.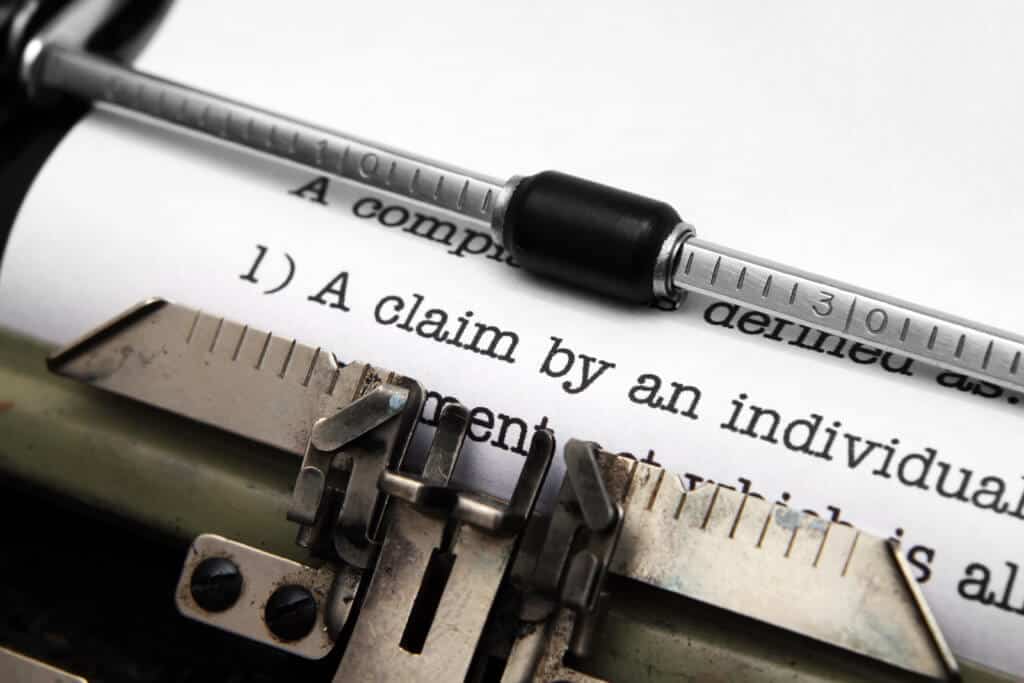 Their website offers no links or references supporting their claims that the recipe and ingredients used in the bars work. The main ingredient is a protein grain blend that contains soy protein isolate, rolled oats, rice flour, roasted soybeans, and soy flour.
Soy protein is derived from plants and can offer many benefits for women, such as muscle repair and growth. But since the Luna Bar nutrition label fails to disclose these ingredients' dosage, you don't know if you are getting enough to have a real effect on your body. Even worse, you don't know if you are not eating too much.
Although taking soy proteins and dietary supplements with soy concentrates are considered safe for a short period (around six months), it's possible that taking high doses for a long period can cause negative reactions. Some of these side effects include nausea, constipation, and abnormal tissue growth. This is why you must be aware of how much soy is there and what other ingredients you are taking in.
Ingredients
Luna Bar Ingredients
The main ingredients for the nutritional bars are pretty much the same. However, there are a few differences between each bar depending on the Luna Bar's flavor and type. Here are the main ingredients found in the majority of these bars:
Protein Grain Blend (Soy Protein Isolate, Rolled Oats, Rice Flour, Roasted Soybeans, and Soy Flour)
Organic Dried Cane Syrup
Organic Brown Rice Syrup
Inulin
Organic Sunflower Oil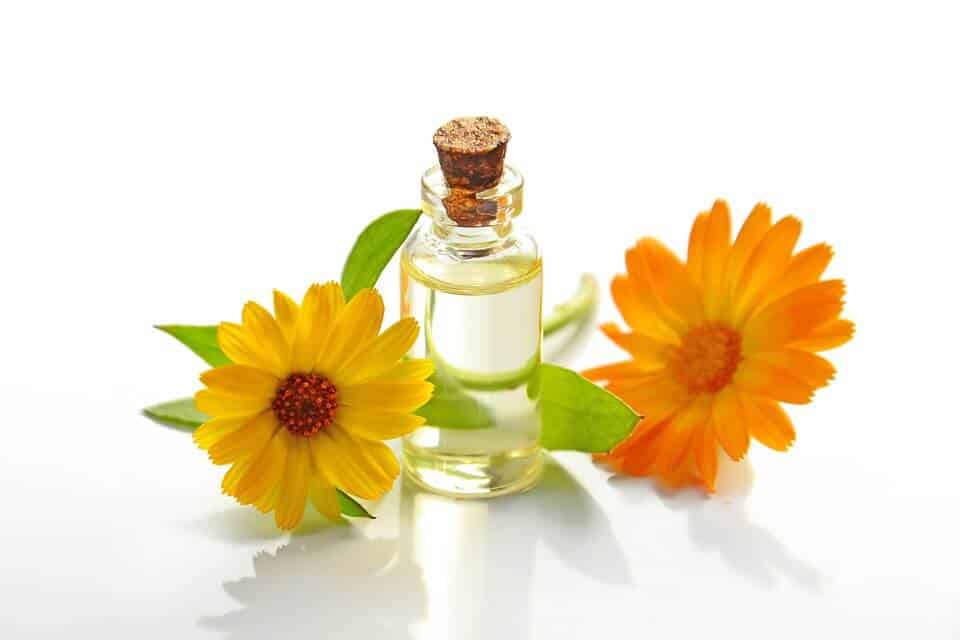 Does it Work
Does Luna Bar Work?
If you do some research on the Luna Bars, you'll find that it contains many ingredients, minerals, and vitamins that have been proven to have a wide variety of health benefits. For example, rice flour is gluten-free, high in fiber. It can also help maintain healthy liver function by removing triglycerides and cholesterol from the liver and taking them to the body's parts where they are needed. Inulin has been shown to reduce constipation, improve gut health, and help improve the absorption of calcium and electrolytes.
Some issues stand out about the product. As mentioned before, the lack of dosage information makes it impossible to know whether the intake amount is healthy or not.
When looking at the Luna Bar nutrition reviews found on several online retailers' websites, it is clear that the majority of negative reviews concerned the taste of the bar and not its efficiency.
However, there were some complaints about the amount of sugar in some of the bars. And even though research has shown that sugar can give you an energy boost, there is also a big decline of energy afterward, as stated in Neuroscience and Biobehavioral News. Too much sugar can also lead to many health complications.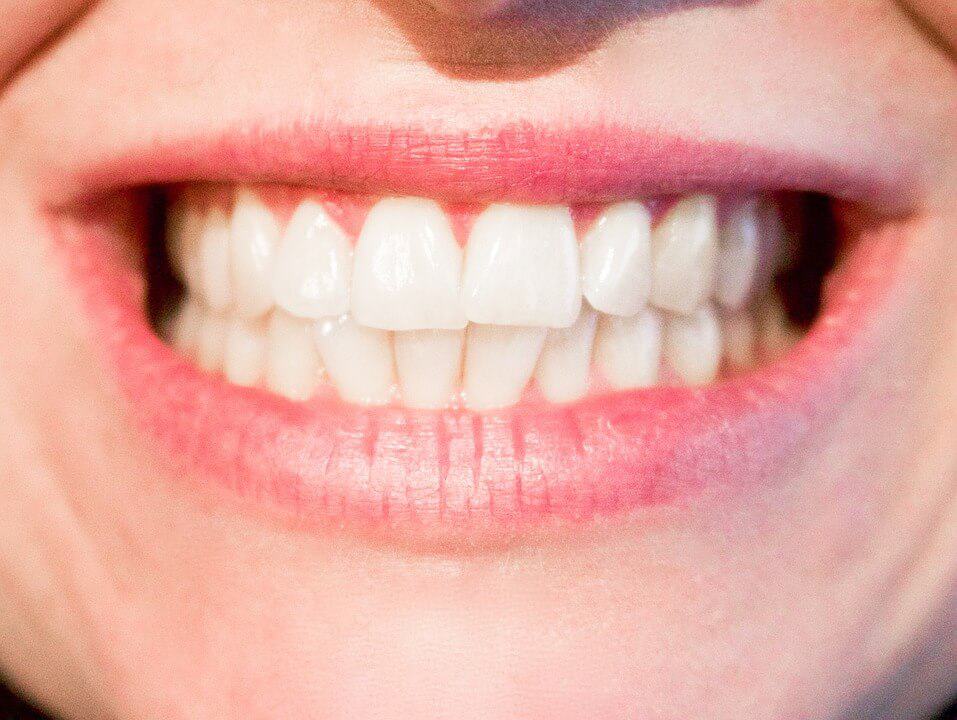 The World Health Organization (WHO) suggests no more than 90g of sugar per day, and this includes natural sugars such as the ones found in fruit.
Luna Bar And Weight Loss
If you wonder if Luna Bars are healthy for weight loss, according to Luna Bar's nutritional information, it can give you a small boost of energy and contains a protein that your body needs to keep going. You should keep track of how much sugar you are taking in because it can make you gain weight.
Another problem with sugar is that scientists have found that it is also very addictive, leading you to eat more nutritional bars than you should. The majority of positive Luna Bar nutrition reviews were about how great they taste was and how they wanted to keep eating them.
They've been around for so long and have so many positive reviews suggests that many people feel that they are effective. There are different varieties with less sugar or more protein, but none of the ingredients found in these bars have been proven to help with weight loss.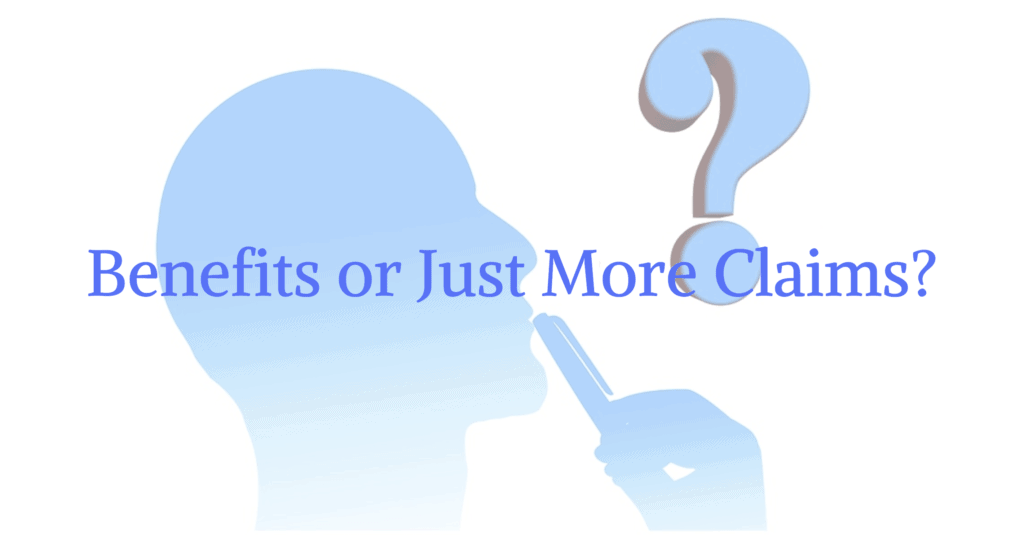 Perhaps if you ate a nutritional bar instead of a meal, the smaller calorie intake might result in some weight loss. Just keep in mind that although Luna Bars are gluten-free and non-GMO, that doesn't mean that you can eat as many as you want without negative consequences.
Instructions
Eating a Luna Bar
Since men's and women's bodies are not the same, they require different amounts of minerals and vitamins to function properly. Luna Bar set out to design a nutrition bar that meets a woman's body's daily dietary needs. It would be best if you remembered that these are made to be eaten in between meals to give you the extra boost and vitamins to keep going.
They are not meant to replace your meals and nor are they meant to be some miracle bar that will help you lose weight or make you healthy. All studies show that the best way to live a healthy life is to eat a proper diet, exercise regularly, and rest when needed. Luna Bar ingredients are just supposed to help on those days when you need extra energy.
Types
Luna Bar Varieties
When Luna Bars first hit the market in 1999, they were specifically designed to give active women the extra energy they need to get through the day. Clif Bar and Company decided to take advantage of its success and expand by offering several different versions to meet specific dietary needs and desires. Here are the different varieties: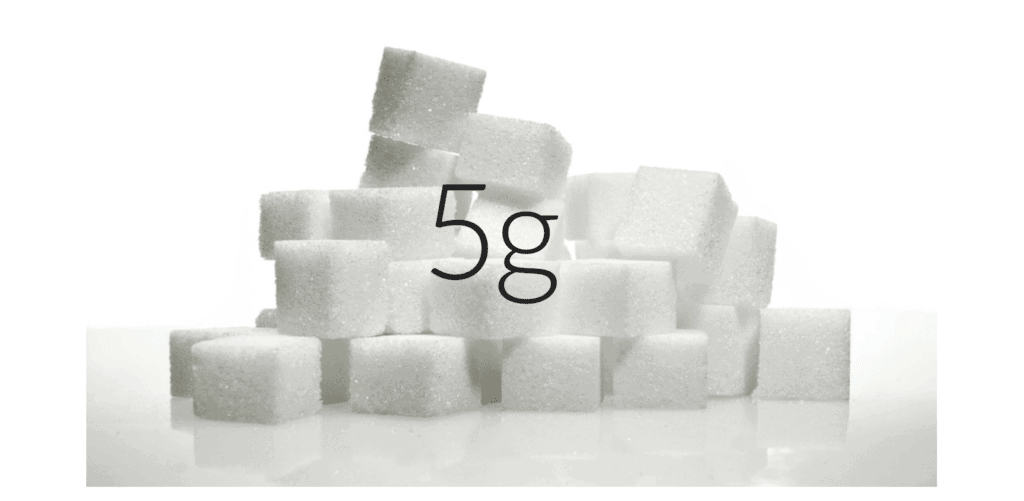 Luna Protein
According to Luna Bar's nutritional information, this nutritional bar contains 12 grams of protein per serving and low glycemic, which is supposed to slow down the digestion of the bars and allow you to have prolonged energy levels. Even though they contain three more grams of protein than the original bars, they have fewer calories but more sugar. Some of the bars, such as the Chocolate Chip Cookie Dough Luna Bar Protein, have as much as 14 grams of sugar.
Other Luna Bar varieties include Luna Bar Mash-Ups, Luna Equality Bar, and Luna Bar Minis.
The Equality Bars from Luna are sold to help bridge the pay gap for female athletes.
Flavors
Luna Bar Flavors
In addition to the different varieties of Luna Bars, there are also many different flavors created to satisfy your sweet tooth while providing essential vitamins and minerals. Here are some of the top flavors: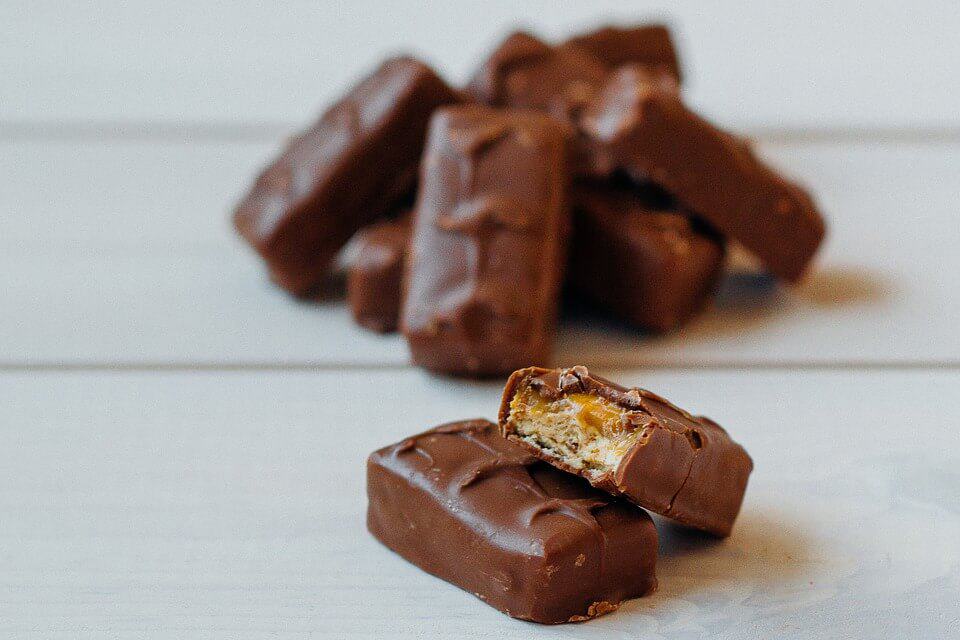 Nutz Over Chocolate: According to the Luna Bar Nutz Over Chocolate nutrition label, there are 7 grams of sugars in this bar from Organic Dried Cane Sugar. Although that may sound more natural and healthier, there is not much difference between that and regular refined sugar.
Chocolate Chip Cookie Dough: The Chocolate Chip Cookie Dough Luna Bar is part of the protein bar collection. These not only pack more protein per bar compared to regular Luna Bars, but they also have 3 grams of fiber, which can help relieve constipation and maintain a healthy weight. However, it also contains a lot of sugar, as well.
S'mores: You'll notice that the ingredients read natural flavors, cocoa butter, and organic cocoa, but you want to keep in mind that it is not dairy-free. S'mores Luna Bar is not vegan and may contain traces of milk.
Where to Buy
Where To Buy Luna Bars In Bulk
Luna Bars have been around for a while and can be found at most major supermarkets and local grocery stores. But if you want to know where to buy Luna Bars in bulk, then going directly to the official store website or other online retailers would be the best option. They are not very expensive, and you can usually find some great deals on websites like Amazon.
Side Effects
Potential Luna Bar Side Effects
One of the most significant issues found while researching these nutrition bars is that the label doesn't provide you with the dosage of the ingredients, vitamins, or minerals that the bar is made of. This can be problematic for several reasons.
Although most of the ingredients found in their products are considered safe in moderate portions, if too much is taken, then health problems can arise. For example, Inulin, which is the main ingredient in their nutritional bars, can fight constipation and help weight loss. But too much can cause stomach problems. Too much protein isolate, another main ingredient, can cause nausea, headache, and fatigue.
Lawsuits
Any Luna Bar Lawsuits?
In 2013, the Environmental Research Center filed a lawsuit against Luna Bar's parent company, Clif Bar, and Company, alleging that several of its products, including one of the Luna Bars, contained lead. There was also another lawsuit filed in 2016 against Clif Bar and Company for advertising the Luna Bars as healthy even though they failed to meet the federal and state requirements needed to make these claims. This suit has been dismissed, but the reasons have not been disclosed.
Luna Bar Alternatives
Here are some of the top alternatives to Luna Bar:
Primal Kitchen Dark Chocolate Almond Bars
This nutritional bar has 15 grams of protein, 6 grams of fiber, and only 3 grams of sugar. It contains many natural ingredients such as almonds, pumpkin seeds, and honey, and the extra proteins are supposed to curb your appetite and help you eat less while getting the energy you need. However, it doesn't have the same mixture of vitamins and minerals that most Luna Bars have.
Aloha Chocolate Fudge Brownie
This nutritional bar features 14 grams of plant-based protein, 7 grams of fiber, and 10 grams of sugar. It is also soy-free, dairy-free, gluten-free, and USDA organic. Another big difference is that this bar is vegan, whereas Luna Bars aren't. It also comes with a complete amino acid profile and only 9 grams of fat.
Zing Bar Dark Chocolate Peanut Butter
This nutrition bar is not only gluten-free, but it also doesn't contain any soy either. Instead, it uses whey protein and organic peanut as its protein source. It has 13 grams of protein, 5 grams of fiber, and 15 grams of sugar. They use real dark chocolate, which has shown to have antioxidant benefits. The ingredients are listed on the official website, but they fail to give each item's dosage, which can be a problem.
Luna Bar Reviews
Luna Bar has been around for so long, so reviews can be found in a wide variety of different locations. Reviews varied from flavor to flavor a little bit, but they had positive reviews for the most part. Some wondered if vegan Luna Bars were available, but they're not. Most of the bad reviews had to do with taste and not the effectiveness of the bar.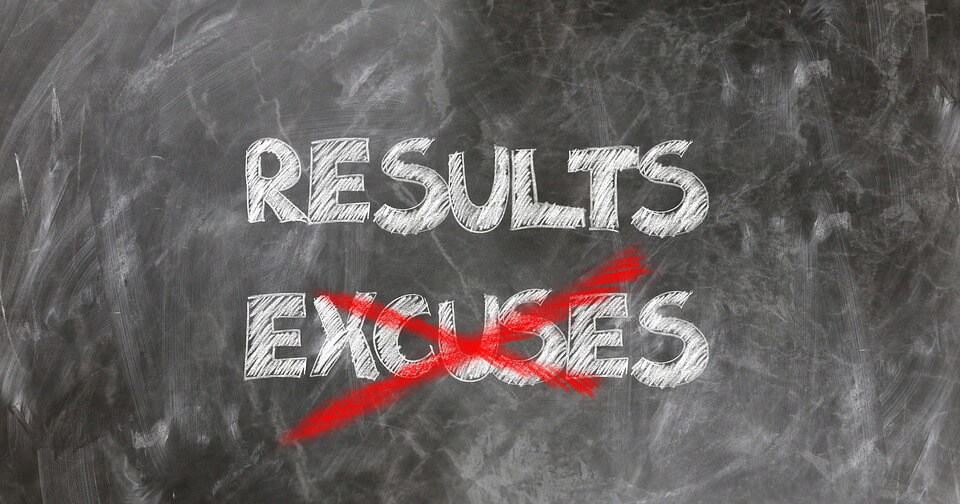 Luna Bar Results
It seems that most people who try Luna Bars enjoy them. However, there is no real science backing up the claims made that they contain the right ingredients to keep women healthier and give them more energy. If you are more concerned about taste, then this may be the bar for you.
What Users Are Saying
What Users Are Saying
"Hands down BUY THEM. Seriously BUY THEM. They are low in sugar, flavorful, & have prebiotics. Did I mention to BUY them. I eat one for a midday snack or sometimes its my breakfast with yogurt. Sometimes I sneak in two every day because they are that good! I literally have to contain myself. I am so happy I found them & gave them a shot because I had been eating other ones that were way to high in sugar & were killing my diet game then these pups came along & gave me back what I was missing. Go BUY THEM. Even better that they put them on subscribe & save now because I was literally ordering 3 times a week OR going in Target like 4 days a week buying multiple boxes praying they were on sale so this is an absolute lifesaver."
"Good ingredients, taste not that great. – I thought these Luna bars might be a better option than some of the other meal replacement bars, especially since they seem healthier. From reading the ingredient list, they are much more "natural" than a lot of other bars and, although I'm not a fan of the palm oil, it seems like it is a relatively small amount. They are fairly filling, however I am not a big fan of the taste. The icing layer on top is pretty good, but the actual bars are too fruity. I know they are advertised as a fruit variety pack, but the fruit taste is just a bit too sweet."
"I personally hate how sweet most bars are and these are just right. I like the combination of coconut with chocolate. Great with my morning coffee."
Bottom Line
The Bottom Line on Luna Bars
What's the real deal with Luna Bars? These bars have solid ingredients so if you like the way they taste then they can make a good meal replacement. However, they are marketed as "snack bars" which could lead people to eat too many of them because they appear to be healthy leading to weight gain. This is the reason we are reluctant to give them the stamp of approval for weight-loss.
If the time has come to jump-start your weight loss, you may want to check out a program that's backed by scientific research.
We have reviewed a lot of weight-loss products this year, one of the absolute best is called Noom. This program was designed by medical professionals with your weight-loss journey in mind. You gain access to human coaching, personalized meal plans and so much more.
The company that makes Noom has such confidence in their product they're offering a free trial offer, fantastic!
Learn More About Noom »