MaxiClimber Review

- 24 Things You Need to Know
Home workout products either work or they don't. MaxiClimber claims to offer an "affordable, fat-blasting, body sculpting workout" that you can do from the comfort of your own home.
Can a home workout product with so many claims ever really be "affordable?" Our research team got right into the product, looking into the directions, investigating the possible side effects, and digging into the scientific research behind it. We summarized it all here to bring you the bottom line on MaxiClimber.
MaxiClimber can be purchased through their Official Site.
Overview
What is MaxiClimber?
MaxiClimber is an 'as seen on TV' home workout machine designed to tone your core, upper body, and lower body simultaneously.
It's claimed to be a safe, efficient, and effective way to receive a complete workout from the comfort of your own home. Often, home workout products are confusing, with many moving parts. MaxiClimber offers pre-assembly at delivery as well as being lightweight and easily stored away.
MaxiClimber Features:
Isometric non-stick grips
Adjustable height
Durable "cold rolled" steel
Compact folding capabilities
90% pre-assembled
Personal workout timer that stops and starts when you do
Designed for all body types
Does MaxiClimber Work?
Company Information
How Did MaxiClimber Start?
Our research team found that MaxiClimber is produced and sold by a company called Inova. It also goes by the name of General Marketing Solutions LLC. They have been around for nine years. Their Operations Manager is Mr. Juan A Figueroa.
They have an A- on the Better Business Bureau website with one positive review and nine customer complaints.
There is no information on the company other than the headquarters being in Lake Worth, FL.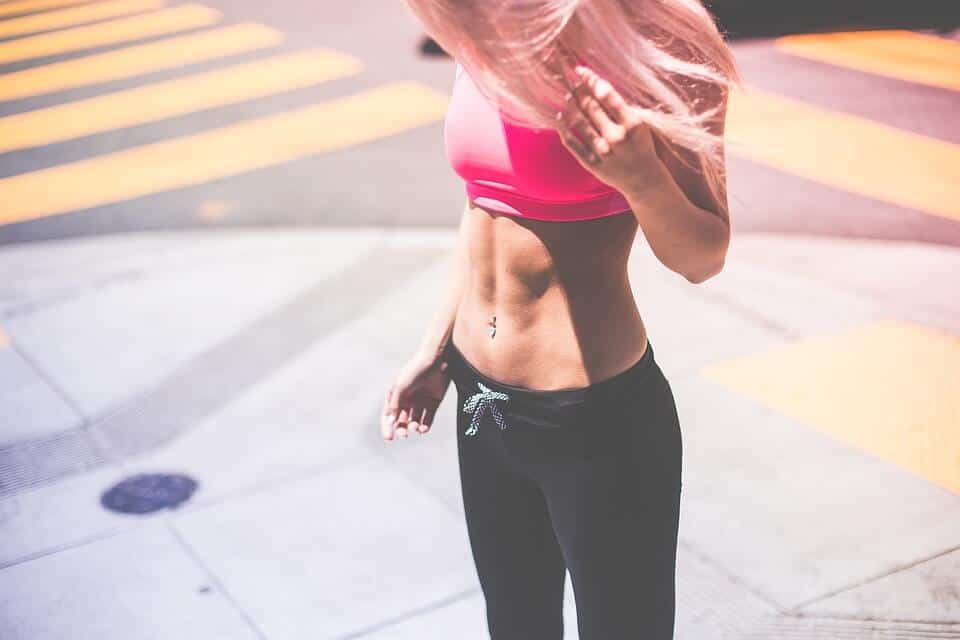 Scroll below for one of the best products we've seen over the last year.
Claims
MaxiClimber Claims
Some MaxiClimber claims are:
It's affordable
It offers a total body workout.
MaxiClimber burns twice the calories.
It's efficient
The product is easy to store
Fitness App
MaxiSport Fitness App
On the MaxiClimber official website, you are offered a free MaxiSport fitness app to keep track of your body transformation progress.
It also comes along with:
A free 21-Day Maxi Challenge Interval Program
Features celebrity fitness coach Mark Harari
Offers meal plan with over 80 recipes
It tracks and displays your progress.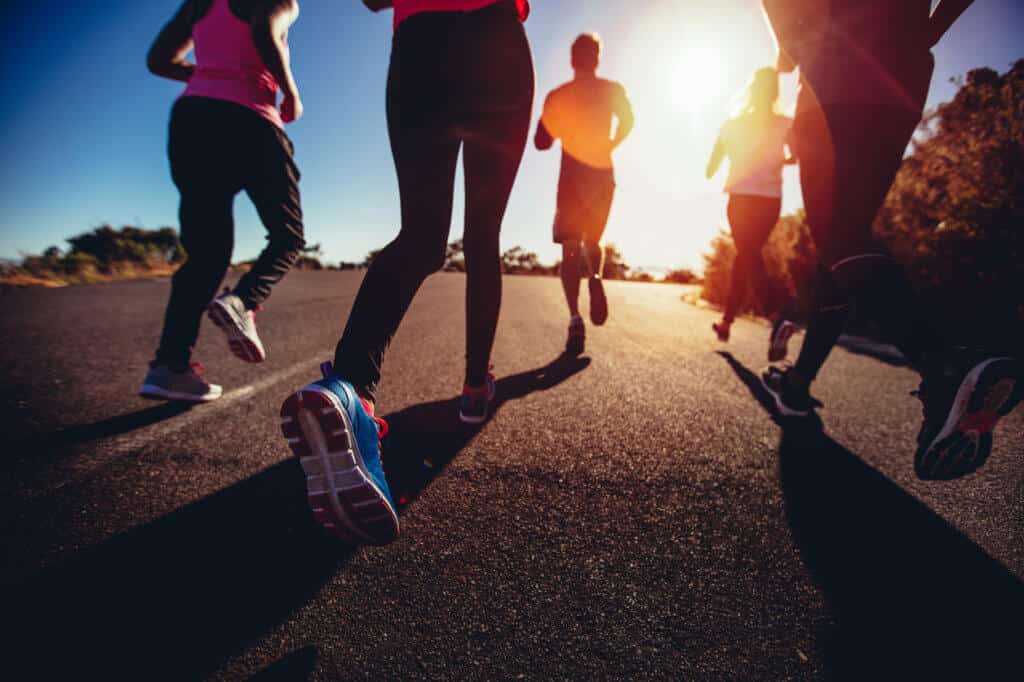 Ingredients
MaxiClimber Workouts
While the MaxiClimber home workout machine doesn't have ingredients, it does suggest a specific type of workout that we can look into.
High-Intensity Interval Training
High-Intensity Interval Training (also called high-intensity intermittent exercise or sprint interval training) are short periods of intense workouts followed by less-intense recovery periods. High-intensity workouts are said to provide improved athletic condition and capacity as well as improved glucose metabolism.
HIIT is said to be convenient for those with busy schedules. It requires an average of 10 to 30 minutes – but is typically much shorter than 30 minutes.
According to research, 15 minutes of HIIT done three times a week is more effective than jogging on a treadmill for an hour.
Aerobic Exercise
Also known as cardio, aerobic exercise is any physical activity ranging from low to high intensity.
Aerobic means "relating to, involving, or requiring free oxygen," referring to the use of oxygen to "meet energy demands during exercise via aerobic metabolism."
Examples of cardiovascular exercise are:
Running
Jogging
Swimming
Cycling
Walking
Climbing
Cycling
Bonuses
MaxiClimber Bonus Gifts
MaxiClimber offers bonus gifts such as:
Maxisport waist trimmer belt
Workout armband and fitness mat
MaxiClimber fitness app and download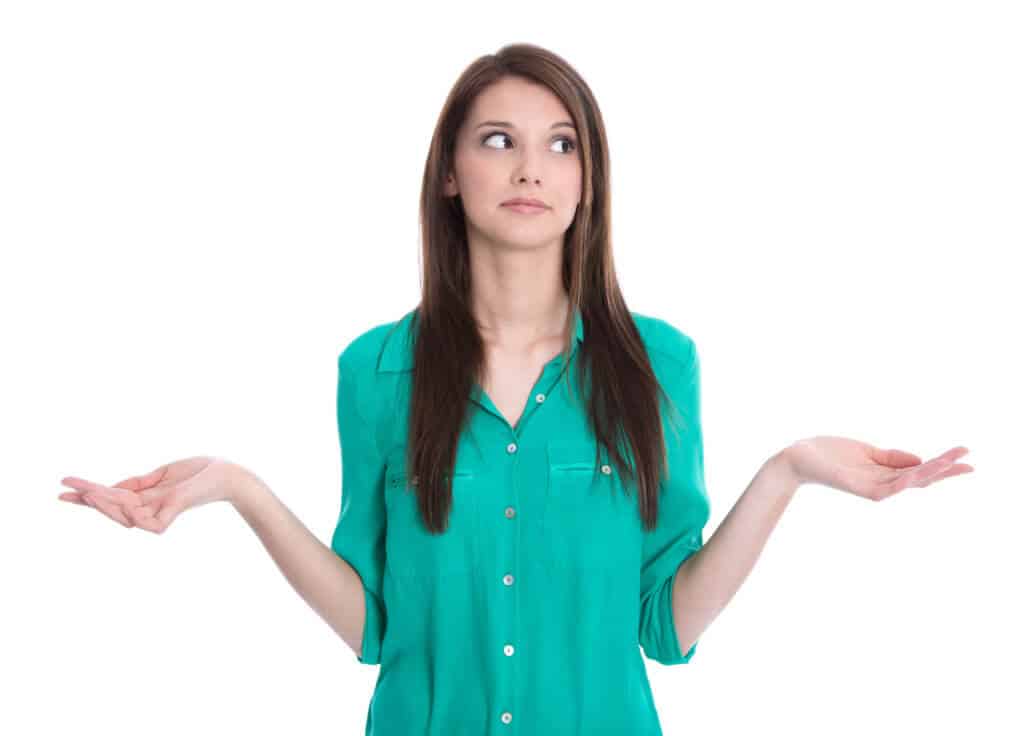 Does It Work
Does MaxiClimber Work?
With 59% positive customer reviews on Amazon, it's looking like some users are finding success.
However, this doesn't necessarily mean that it will work for everybody. The MaxiClimber home workout product is meant to be more intense than other machines, which means that some users may find it too hard to do.
In this case, there were more negative comments on poor quality and "broken machines" than anything else.
This might be due to the weight limit on the machines. The Classic and Sport machines have a weight limit of 240, while the XL version has a weight limit of 300.
The MaxiClimber home workout machine may actually deliver results – if you put in the effort.
Benefits
MaxiClimber Benefits and Results
Whether the MaxiClimber home workout product works or not, there is a list of known benefits surrounding high-intensity interval training.
Burn More Fat
High-intensity training is said to boost insulin sensitivity, which can help you burn more fat.
Since high-intensity workouts kick your body's cycle into "hyperdrive," you are said to burn more calories and fat in the 24 hours following a workout than you would with conventional exercise or a usual jog at a steady pace.
A study by Obesity Reviews found that HIIT could burn more fat, writing "Short-term moderate-intensity to high-intensity exercise training can induce modest body composition improvements in overweight and obese individuals without accompanying body-weight changes."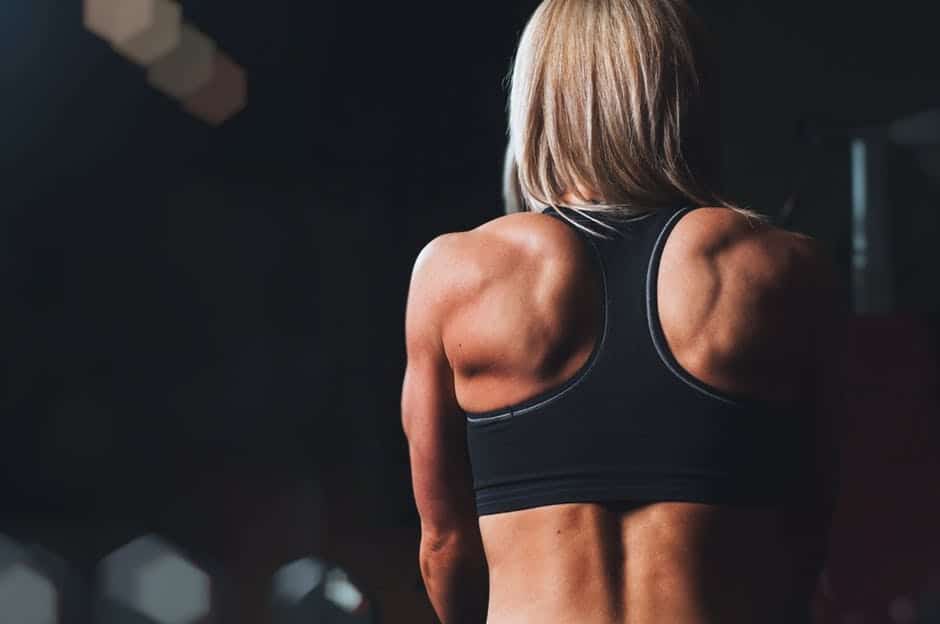 Gain Muscle
It's also said that you can gain muscle while performing a high-intensity workout. The muscles that stand to benefit most are typically used most often, like the legs and trunk.
An increase in muscle mass will be more noticeable in those who do not typically work out.
According to the Journal of Science and Medicine in Sports, "HIIT may be an effective exercise modality to influence muscle size in overweight and obese individuals."
Burn More Calories in a Shorter Period
HIIT is also said to be an effective way to burn more calories – sort of.
A high-intensity workout with MaxiClimber could burn the same number of calories as conventional exercise but in less time.
According to the Journal of Strength and Conditioning Research, "individuals can burn more calories performing a HIIT session with an HRS than spending the same amount of time performing a steady-state exercise session."
Increase Metabolic Rate
According to International Journal of Sports Nutrition and Exercise, high-intensity interval training is also said to boost your metabolic rate and keep it going for hours long after your workout. It's said to increase the production of HGH (human growth hormone) by up to 450% 24 hours following your workout. This is responsible for slowing the aging process and making you look younger.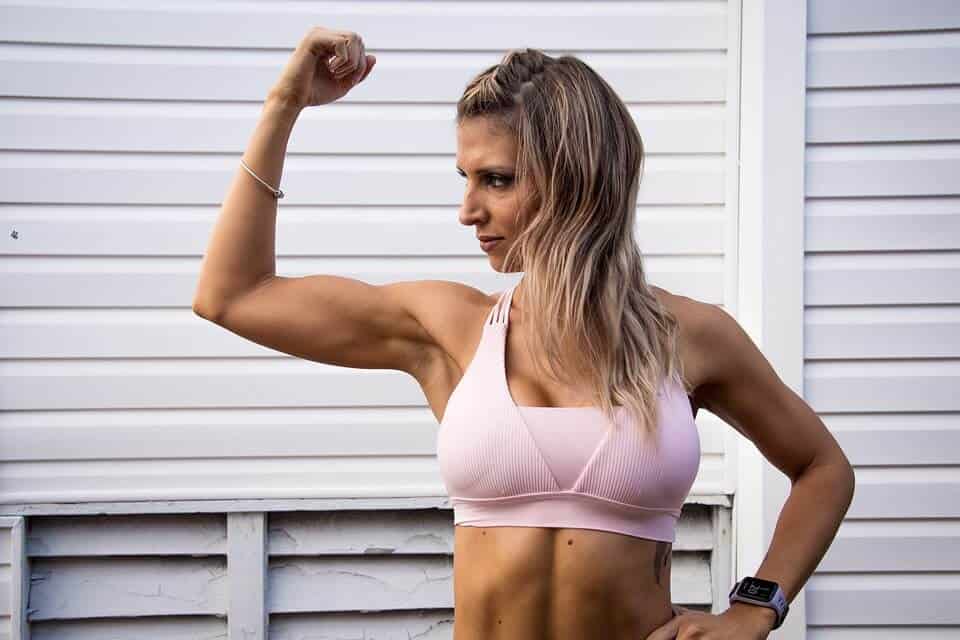 Weight Loss
Details on MaxiClimber and Weight Loss
HIIT has been said to help lose weight and treat obesity and improve bone mass and muscle mass. The high-intensity training you can do with MaxiClimber could significantly reduce fat mass.
The user should be aware that many experts believe high-intensity training requires a certain level of commitment and motivation. To experience weight loss, customers should be prepared to put in a reasonable amount of work and dedication.
Cardio workouts can also help you control your weight, and that is exactly what this machine can offer. Diet and physical activities help control weight. To maintain a healthy weight, dieters should always stay active and burn more calories than they take in.
According to CDC, experts say to work up to "150 minutes of moderate-intensity aerobic activity, 75 minutes of vigorous-intensity aerobic activity, or an equivalent mix of the two each week."
There is evidence that physical activity can maintain a healthy weight in the short term and in the long term. Still, it's hard to determine how much exercise is sufficient since everyone is built differently.
A randomized, controlled, efficacy trial by Obesity reported on the benefits of exercise, specifically, cardio. 141 overweight participants were included in the study.
"Supervised exercise, with equivalent energy expenditure, results in clinically significant weight loss with no significant difference between men and women."
Cardio Benefitis
Benefits of Cardio
As Seen on TV, MaxiClimber offers a fair amount of health benefits, including a cardiovascular workout – whether you are going hard or casually working out in front of the television. Although cardio isn't for everyone, there are some significant health benefits, including:
Weight loss
Healthier heart and lungs
Increased bone density
Reduced stress
Boosts mood
Better sleep
More energy
Brain Health
Cardio exercise can improve brain health by increasing blood flow. It improves memory and thinking.
Muscle Health
Cardio also improves muscle health. It can increase oxygen supply and helps your muscles work harder. It can help your muscles adapt and become increasingly more comfortable to handle everyday activities.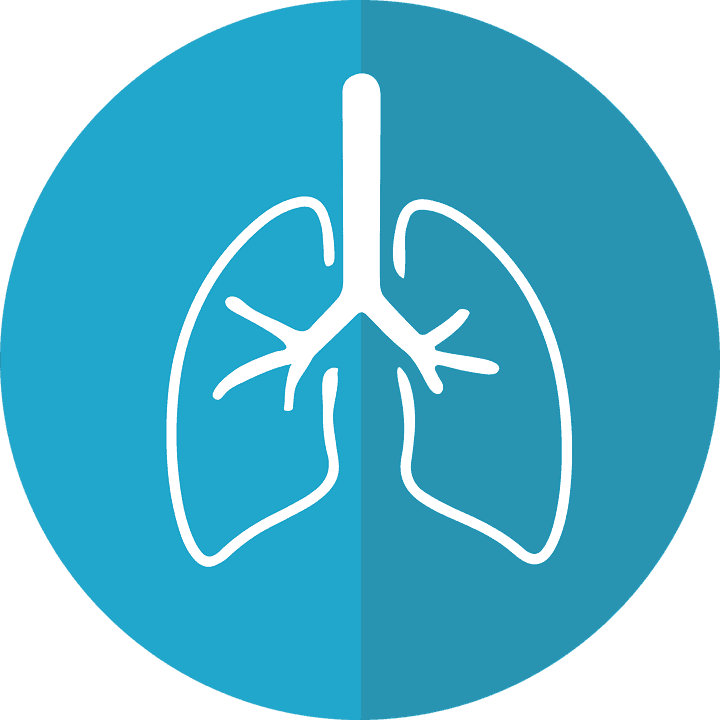 Directions
How to Use MaxiClimber
There are several ways to use MaxiClimber, but we'll only talk about the most common.
First, find the correct height for your body. Each machine is said to be fully customizable. Once you have found the correct adjustment, place one hand over the fixed handle and grasp it firmly.
Next, place the same foot on the step and stand up. Then, grab the opposite handle with your free hand and step up with your other foot.
For about 2 minutes, do some up and down movements to get used to the machine. Finally, you should be doing single up and down movements until your workout is over.
Side Effects
Potential MaxiClimber Side Effects
This exercise and movement can cause some unwanted side effects on your joints and muscles if not used correctly. According to WebMD, high-intensity training can be a strain on your heart.
Other negative side effects can include:
Pulled muscles
Sprains
Strains
Dislocations
Possible breaks
Keep in mind; you are more likely to experience unwanted side effects if you are already out of shape. Make sure you wear appropriate protective gear and always perform the exercise correctly.
Do not perform exercises beyond your personal limits or abilities.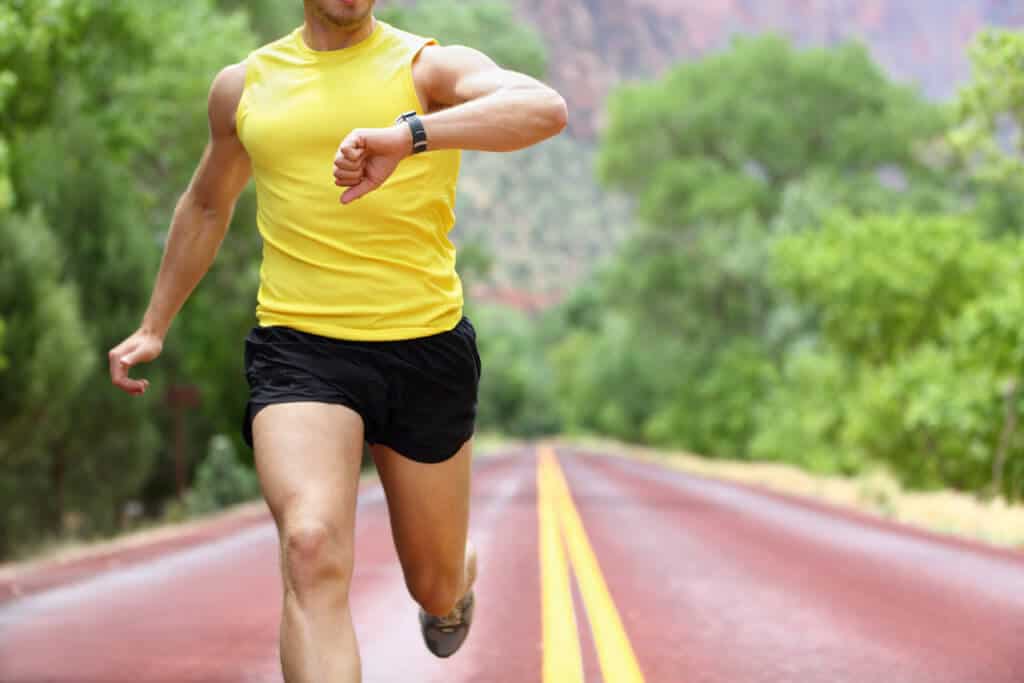 Cardio Side Effects
Side Effects of Cardio Exercise
Some potential side effects and drawbacks of cardio exercise are:
Repetition and overuse can cause injuries.
This form of exercise is not effective for muscle building.
It is only effective for losing fat when used consistently.
Health benefits require a minimum duration and frequency of exercise.
Warnings
MaxiClimber Product Warnings
Make sure you read the user manual and follow directions of use.
Talk to a doctor before you begin an exercise routine.
Keep your head, limbs, and fingers clear of all moving parts of the machine.
Do not use it if it appears to be damaged.
Always be careful when getting on and off the MaxiClimber.
If you experience any pain or discomfort, stop using immediately to avoid injury.
Only use MaxiClimber on a flat surface.
Do not use MaxiClimber without holding onto the handles.
Do not lean back or straighten arms, or else the machine becomes unstable.
Do not replace parts of the machine with other parts from a different machine.
Make sure the locking pin is secured before using the MaxiClimber machine.
Where to Buy
Where to Buy MaxiClimber
MaxiClimber is an "As seen on TV" product, so there are several stores and online websites to purchase MaxiClimber. You can purchase directly from the official website or one of these options below:
Amazon
QVC
Sears
Walmart
eBay
Kohl's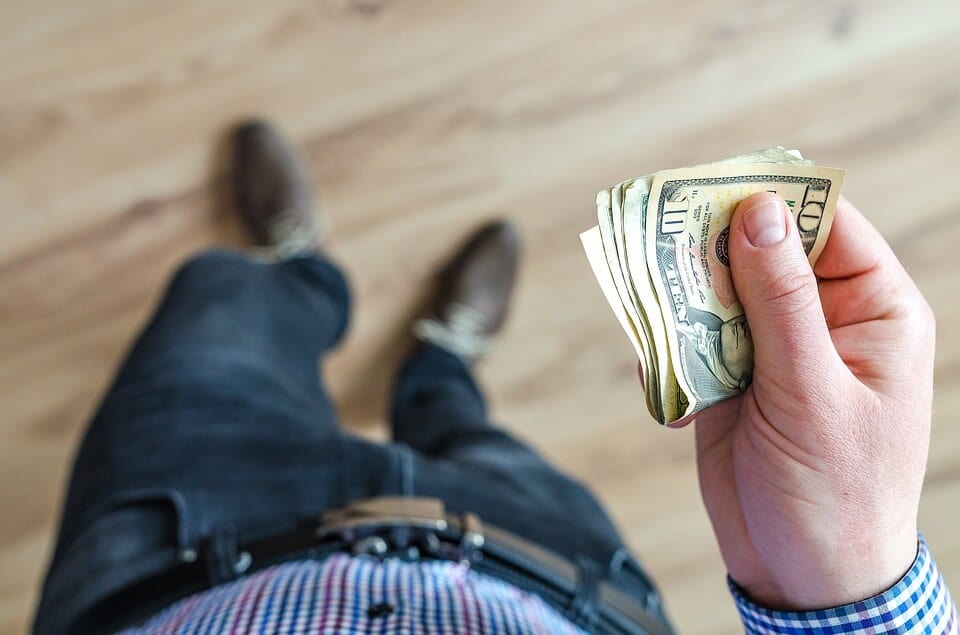 Cost
MaxiClimber Cost
The official MaxiClimber website sells the piece of equipment for $189.00 with free shipping & handling.
Return Policy
MaxiClimber Return Policy
MaxiClimber does have a return policy as follows.
If you aren't happy with the product in any way and do not want further charges, call the customer service number within 30 days from delivery and receive an authorization code.
When it's returned, you will receive the $19.95 plus the $29.95 shipping and handling charge.
State taxes are charged to all orders from Florida and Georgia.
Customer Service #: (888) 433 9083
Customer Service Email: customerservice@maxiclimber.com
Lawsuits
Any MaxiClimber Lawsuits?
We could not locate any MaxiClimber lawsuits.
Pros
MaxiClimber Pros
Some good points on MaxiClimber are:
Delivers a solid workout
There is a return policy.
It seems easy to use
Can be folded away and easily stored
Cons
MaxiClimber Cons
Some of the more negative things that our research team found are:
High price
You pay a lot for shipping and handling.
Some negative reviews
There's a 240-pound weight limit.

Alternatives
MaxiClimber Alternatives
If this product doesn't seem like it's right for you, there are several home gyms and workout machines out there from which to choose. Some include:
Bowflex
Gold's Gym XR55
Relife Rebuild Your Life
FEIERDUN Vertical Climber
BalanceFrom Vertical Climber
Stairs vs. Maxiclimber
Climbing Stairs vs. MaxiClimber
One alternative to this home workout machine could be stair climbing. Stair climbing is similar to MaxiClimber and still burns calories, helping you manage your weight.
A person who weighs150 pounds could burn 544 calories just from walking up and down stairs for one hour. Running up stairs burns almost twice as many calories as baseball or volleyball.
With both MaxiClimber and stair climbing, you use your legs to do most of the work. Climbing stairs challenge your aerobic system, thus benefiting runners, cyclists, swimmers, and other athletes to improve performance and endurance.
Experts say that cross-training with stair climbing could help fight off boredom. Stair climbing doesn't improve your biceps, triceps, and deltoids, so cross-training with an arm workout is suggested and urged.
In between using the stairs, do pushups, and sits up to maximize results. By doing this, you are getting the same workout as the MaxiClimber home workout machine.
What Users Say
What Users Are Saying
"Its a good for a workout, tough actually…The frame is not very sturdy and kinda of rocks with use."
"Seriously, this is by far the best workout I've ever had, either at the gym or at home."
"True to hundreds of other reviews…this machine breaks down after one month of regular, proper usage."
Bottom Line
The Bottom Line on MaxiClimber
Is this total body workout going to be useful for you? There were some things that we liked, such as the benefits and the potential for weight loss. But, there were some factors that we just couldn't get past. We did not like the high price, and the customer comments on poor quality.
If you're looking to slim down with exercise and a new healthy lifestyle plan, there's an app that can help you make it through and land on top.
Among the best in weight-loss programs we've found is Noom. When the doctors who created the program set out they wanted to make sure the user got the support they needed – so they combined one-on-one human coaching, a completely personalized weight-loss plan, expert health articles, and more.
There's also the fact that Noom is available to Dietspotlight readers as a free trial offer for a limited time.
Learn More About Noom »