Medi Weightloss Clinics Review

- 11 Things You Need to Know
Medi Weightloss Clinics are weight loss centers that claim "over 3 million pounds lost nationwide since 2006." They promise to have the support of several medical professionals. However, customer reviews on the effectiveness of the program are mixed at best, and the cost of this diet clinic is reported to be very high.
Our research team was also concerned about the lack of scientific research behind this program.  We took a hard look at the "science" page on the Medi Weightloss Clinics website. The entire premise of the program appears to be based on one cited study from 2013. The team delved deeper to determine whether the Medi Weightloss Clinics actually worked and summarized the findings here.
Medi Weightloss Clinics can be purchased through their Official Site.
Overview
What are Medi Weightloss Clinics?
Medi Weightloss Clinics are specialized centers in providing custom plans for weight loss diet and weight management. These plans are developed in three phases, depending on your need: the acute phase, maintenance on the short-term, and wellness phase. To see which one of these plans fit you, an initial consultation is needed. After this preliminary consultation, you will be advised to choose one of those plans.
There are supplements involved with the Medi Weight Loss program, so are effective ingredients used? Among the ingredients used by the clinic are psyllium, guarana and hoodia.
Trends in Food Science & Technology – "Psyllium supplementation causes satiety, reduces hunger, and reduces the urge to eat."
Journal of Agricultural and Food Chemistry – "Overall, guarana is generally recognized as safe as a dietary ingredient marketed for its flavor and caffeine content. If guidelines for caffeine intake are respected, guarana consumption is not likely to be associated with any serious health risks."
South African Journal of Botany – Though the vast majority of research into hoodia shows no weight loss benefit and no appetite suppression, like much of medical research, there are studies that show the opposite.
Medi Weightloss Clinics Competitors
Company Bio
How Did Medi Weightloss Clinics Start?
Medi Weightloss Clinics started in 2005 as a team of health professionals and physicians. Their corporate office is located in Hyde Park Ave, Tampa, Florida.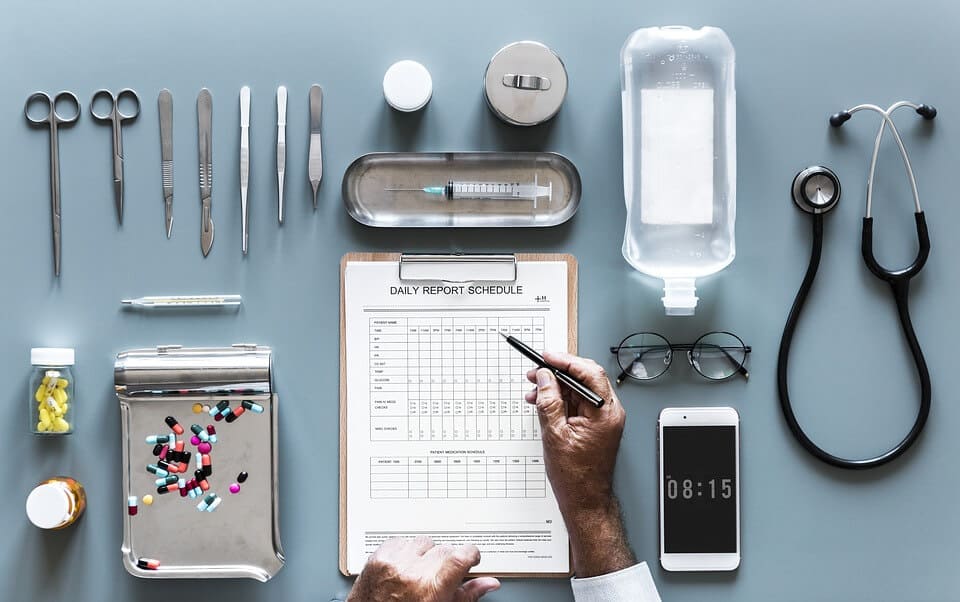 Besides their corporate office, Medi Weightloss Clinics have many locations in the country. The founder, and also the CEO of these centers, is Edward Kaloust.
Medi Weightloss Clinics Locations
Now that you know what Medi Weightloss Clinics represent, here is some more information about Medi Weightloss Clinics locations.
The centers under the umbrella of Medi Weightloss Clinics are dispersed in 27 states in the United States, representing 97 locations. Medi Weightloss Clinics will have three more franchise locations soon. These three additional locations will be Cohasset, MA, Enfield, CT, and Wichita Falls, TX. To reach any site, you may use the Locations tab on the Medi Weightloss Clinics website.
Founder And CEO Of Medi Weightloss Clinics
Edward Kaloust was born in Tampa, Florida, in 1942, and he developed his entire activity in his hometown. He graduated from the American College in Bryn Mawr, Pennsylvania.
Before setting up Medi Weightloss Clinics, since 2004, Edward Kaloust has been Chairman of the Board of Bank of Florida. Edward Kaloust is a successful entrepreneur and investor, a former director of various banking and insurance institutions. This is a little insight into the founder and CEO of Medi Weightloss Clinics.
Scroll below for one of the best products we've seen over the last year.
Claims
Medi Weightloss Clinics Claims
Just like numerous other clinics focused on weight management, Medi Weightloss Clinics have a lot of claims that try to convince you to choose their programs. Medi Weightloss Clinics claim that using their program; you will "get back your energy, confidence, happiness, success," in a word you will "get back your LIFE."
One of the Medi Weightloss Clinics claims mentions that in 16 years of activity, more than seven million pounds were lost thanks to their weight management custom plans. Additional claims speak about the help that the medical team from Medi Weightloss Clinics is ready to provide to "reach your goal weight" and make the "transition to a healthier lifestyle."
In brief, these are the claims of Medi Weightloss Clinics. Whether these claims are confirmed by users or are contradicted by previous clients, we will discover in the following paragraphs.
Ingredients
Medi Weightloss Clinics Ingredients
Having such a long list of products, various ingredients are included in Medi Weightloss Clinics supplements and snacks. We will mention here just some of the most important ingredients that we have found on the ingredients lists of their products:
Psyllium Husk
Psyllium is a soluble fiber used as a gentle laxative, according to the International Journal of Surgery Case Reports. Psyllium Husk is utilized in health issues like constipation and diarrhea.
Ginger
Ginger is a root often used as a spice. Supposedly, ginger can increase your metabolism.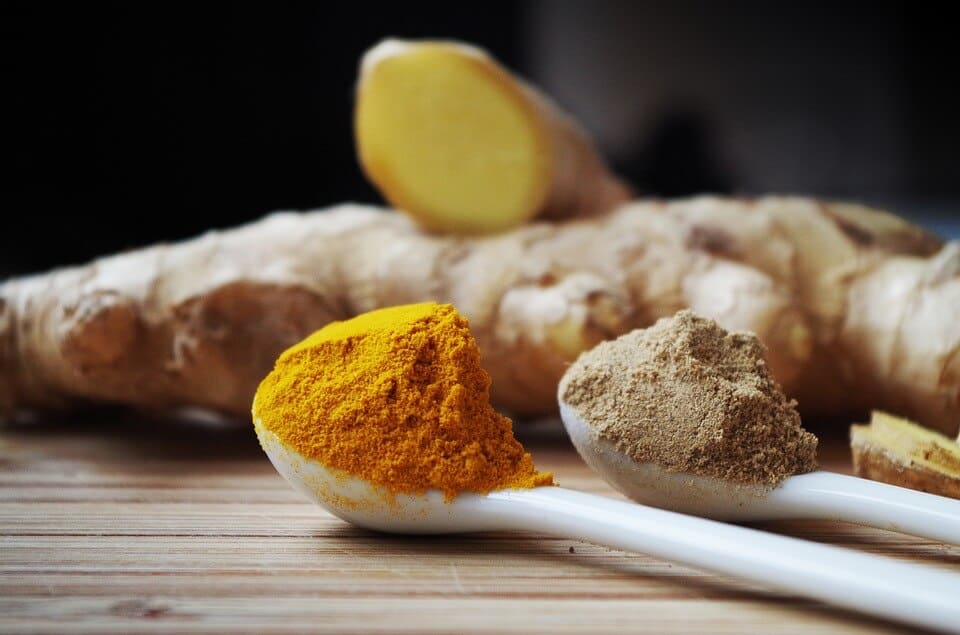 Even if the studies regarding the role of ginger in weight loss plans are at early stages, there is some proof suggesting the beneficial role of ginger consumption in weight management plans, as per Metabolism Clinical and Experimental and Foods. 
Fennel Powder
According to the Journal of Nurse Practitioners, fennel serves as food, spices, and supplements. Some research shows fennel can improve your metabolism, support digestive function, and possibly promote weight loss. It may be very useful in some weight management plans.
Guarana
Guarana is an ingredient often used in dietary supplements and energy drinks. Some research points toward the stimulating effects of guarana, based on a study in the International Journal of Obesity.
Hoodia Gordonii
Hoodia Gordonii is a succulent plant supposedly helping suppress appetite, per research published in Phytochemistry.
Carnitine
Carnitine is an antioxidant that helps your body to transform the fat from food into energy for your body. Your body produces carnitine in sufficient quantities. Even if the scientific results are few, some publications mention subjects receiving carnitine lost significantly more weight, says another study in the International Journal of Obesity.

Bromelain
Bromelain is a protein-digesting enzyme that can be digested. Several supplements claim that taking bromelain may help you lose weight.
Benefits
Medi Weightloss Clinics Benefits
Benefits of Medi Weightloss Clinics include natural ingredients used in their supplements, detailed recipes that can be used in the weight management program, and the opportunity to receive advice from experts in the medical domain before choosing a particular diet plan.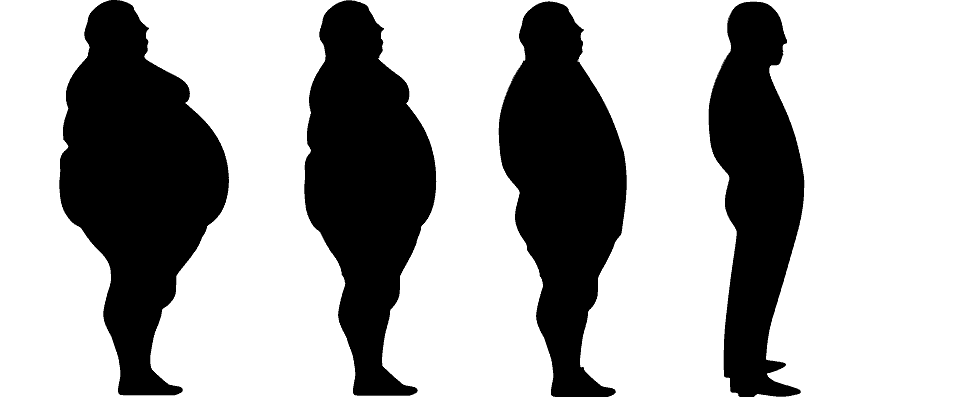 The results are reported by some of the consumers of Medi Weightloss Clinics programs. Several reviews on Medi Weightloss Clinics confirm that after using their diet plans, the results are noticeable.
Some doctors consider that the diet proposed by Medi Weightloss Clinics can be useful. Still, the results will be only for the short term because it is too strict and can trigger harmful side effects for the human metabolism.
Weight Loss
Medi Weightloss Clinics And Weight Loss
According to the Medi Weightloss Clinics custom weight loss program, you should use medical consultations, supplements, and recipes to reach your goal weight.
Because these medical centers provide custom diet plans, therapeutic consultation with their experts is essential and mandatory to benefit from a weight management program. After you receive a recommended diet plan, you should purchase some of their supplements and maybe use their recipes as well.
More About Medi Weightloss Clinics Nutrition Plan
Medi Weightloss Clinics custom weight loss program is based on medical consultations, recipes that should decrease daily calories and supplements. Because losing weight means fat burning, the supplements that are included on the Medi Weightloss list include protein shakes.
Medi Weightloss Clinics protein shakes include a wide range of tastes and flavors, such as Strawberry & Cream Premium Protein and Red Velvet Premium Protein. Medi Weightloss Clinics protein shakes should help you in your nutritional plan due to their low calories and great energy.
Cost
Medi Weightloss Clinics Cost
Now that you have discovered Medi Weightloss's custom plans and the details about these medical centers, you may ask how much Medi Weightloss Clinics cost. Well, according to most of the reviews on Medi Weightloss Clinics, these programs are too costly.
We should have a look at Medi Weightloss Clinics' cost. According to several reviews, each consultation costs $70, and the whole program may start at $300.
Besides the cost for a medical consultation and custom plans, Medi Weightloss Clinics cost also includes pills, recipes, or starter kit. For example, Stay Slim tablets cost $35, Chocolate Peanut Butter Starter Kit costs $66, and Lemon Meringue Premium Protein costs $29.
To benefit from different discounts, you may use Medi Weightloss Clinics coupons. Medi Weightloss Clinics coupons may be found on several websites dealing with coupons for a wide range of supplements.
Side Effects
Potential Medi Weightloss Clinics Side Effects
Has anyone tried Medi Weightloss Clinics and noticed side effects? This is a good question for potential customers. After searching for side effects reported by users, we haven't found harmful side effects. Very rarely, some reviews have mentioned slight side effects such as headedness and minor headaches.
Medi Weightloss Clinics Product Warnings
Each label of products sold by Medi Weightloss has several product warnings. Pregnant women and lactating women should avoid using most of their supplements, except recipes and snacks. Supplements should also be taken after a medical consultation by those who are under medication.
Lawsuits
Any Medi Weightloss Clinics Lawsuits?
There is a lawsuit dated September 2013, but Medi Weightloss Clinics, a franchise, sued one of the franchisees in Los Colinas, Florida, according to Leagle. The case was filed because the franchise owner stopped making payments to Medi.
What Users Are Saying
What Users Are Saying
"I'm was tired of being sick and tired and had tired various diets. I saw the ad for Medi-Weightloss and loved the fact it is a medically supervised program and that it accepted insurance. The staff is friendly, they have convenient hours of service and I'm loving my 8.6lbs Weightloss thus far."
"Felt like I was rushed through, did not thoroughly explain the program, did some test, never was informed about the results, seems they want your 181.00 dollars and that's about it."
"The overall program is easy to follow and it's medically supervised!"
Bottom Line
The Bottom Line on Medi Weightloss Clinics
Are you ready to book your consultation at Medi Weightloss Clinics? Well, we like that offers guidance from medical professionals and the longevity of the company; we have concerns about this one because the research isn't there to support the claims. Also, most offices may require a lengthy drive, and the price is rather high.
It is important to live a healthy life, but it can sometimes be difficult to make the changes necessary to make healthier choices and maintain a healthy weight. Fortunately, a clinically-proven program is now available to meet your individual needs.
Among the best weight-loss apps we've seen is Noom. Noom offers personalized meal plans, custom coaching, support groups, and so much more to help users make healthier choices and lose weight without restrictive dieting.
Right now, Dietspotlight readers can get a free trial offer of Noom. This is a limited time offer, so check it out before time runs out!
Learn More About Noom »