Medifast Review

- 24 Things You Need to Know
Medifast is a line of weight-loss products designed to help promote weight loss. The plan is often doctor-recommended, with most seeing results. One concern some have is the use of pre-packaged foods instead of eating whole foods.
Eating whole foods also tends to be cost-effective. To find out the benefits of Medifast, our research team turned their attention to the Medifast foods, meal plans, and how it works. Then, we compiled the facts to give you the bottom line.
Medifast can be purchased through their Official Site.
Medifast Video Review
Overview
What is Medifast?
Medifast is one of the most popular diet systems of all time. Not many other diets can make the claims that this weight loss program can – it's been recommended by over 20,000 doctors and has been helping people lose weight for nearly four decades!
That's something that made me sit up and take notice, and you should give it some serious consideration too.
The Medifast program and meal-replacement products have been clinically proven to promote significant weight loss and weight maintenance.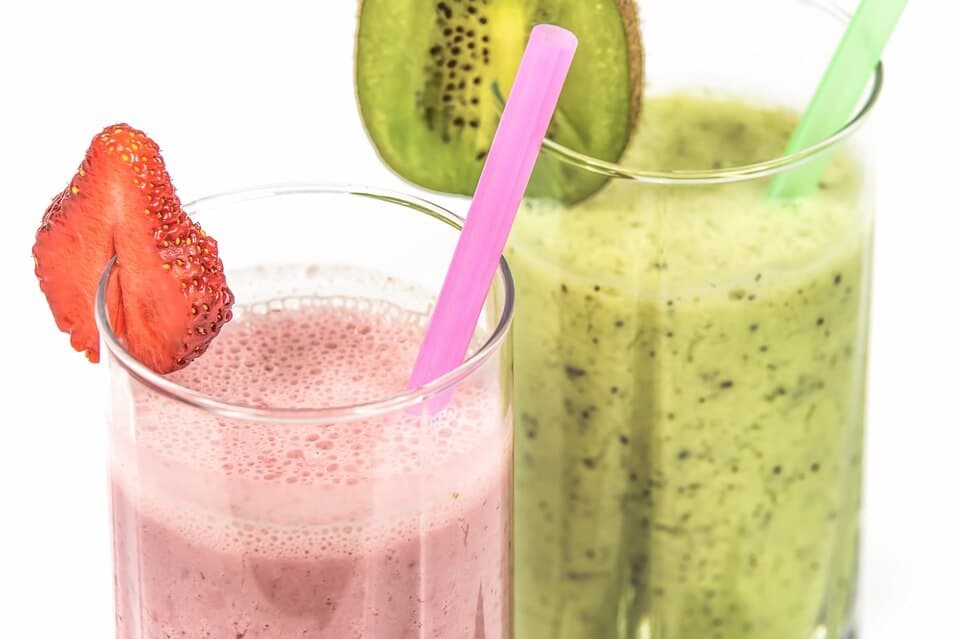 Dr. William Vitale created the Medifast diet. You are expected to eat specific food portions.
Meals are delivered to your home regularly. The menu consists of soups, entrees, bars, sides, shakes, and high-protein foods.
According to the official website, there are a couple of primary plans available:
Medifast GO! Gluten-Free
Medifast Achieve Select Kit
Medifast GO!
Medifast Achieve Complete Kit
Each day you can have four meals, one healthy snack, and two lean and green meals. There are more than 70 different choices from which to select. Before delving deeper into these options, what does the research say about these Medifast plans?
Nutrition Journal: Specific plans offered by Medifast centers have been shown to aid in weight-loss and improve cardiovascular health.
Eating and Weight Disorders: Meal replacement supplements offered by Medifast have been shown to aid in weight-loss after 52 weeks when combined with appetite suppressant medication.
International Journal of Obesity: The Medifast 5 & 1 program was found to help users reduce more body weight than those following a reduced energy food-based diet.
Medifast Competitors
Company Info
Medifast Company Facts
Medifast is a publicly-traded company on the New York Stock Exchange (MED).
As of 1/23/18, the stock price for Medifast was $72.09 per share. The 52-week range for the stock is $40.00 to $74.78. The company has a market cap of $1.75 billion.
The company also was included in Forbes' 100 Most Trustworthy Companies in America, 2017.
Worth/Revenue (year): 285.3 million USD (2014)
Founder & CEO: Daniel R. Chard
Headquarters: Baltimore City, Maryland
Business style: Multi-Level Marketing ("MLM")
Number of employees (year): 399 (2019)
Type: Very Low-Calorie Diet (VLCD)
History:
– Founded in 1980
– Owns five subsidiaries: Jason Pharmaceuticals, Inc. (Jason), Take Shape for Life, Inc. (TSFL), Jason Enterprises, Inc., Jason Properties, LLC, and Seven Crondall, LLC
Sales model: call centers, online advertising, MLM distributors, collaborations with doctors
Scroll below for one of the best products we've seen over the last year.
Food List
What Can You Eat on the Medifast Diet?
You won't be starving or anything like that on the Medifast diet; in fact, the diet plans require you to have a snack or two every day to curb food cravings. Along with your daily meal-replacing bars and shakes, you'll be eating plenty of real foods like these:
Sirloin steak
Chicken breast
Tuna
Shrimp
Pork tenderloin
Asparagus
Spinach
Salad greens
Does It Work?
Does Medifast Work, and How?
Medifast does work – that's why it's been around for almost 40 years and is still going strong. Like all effective weight loss plans, this one is going to require some effort and self-discipline. You'll need to phase out your junk foods and change your eating habits.
Medifast "works by encouraging the body to enter a fat-burning mode, which is accomplished by consuming specially-prepared meal replacements, and other approved foods."
You'll need to prepare some healthy foods or pay someone else to do it at a restaurant. But if you just follow the plan, research published in the International Journal of Obesity shows that you'll lose weight.

Medifast follows basic, proven principles of weight loss. You eat a reduced-calorie diet that is nutritionally balanced and includes plenty of low-glycemic carbs, lean proteins, and modest amounts of healthy fats.
The meal-replacement bars and shakes offer similar caloric and nutritional profiles, so they are interchangeable. That's a big selling point for me right there because sometimes you feel like a shake, and sometimes you don't!
But, the problem with any weight loss plan is that people tend to regain those lost pounds once they stop the diet because they simply return to their old eating habits, which made them gain weight in the first place.
If you want to achieve permanent weight loss, you need to change your lifestyle – especially your eating behaviors.
Benefits
Benefits of the Medifast Diet
Since the Medifast diet has you eating wholesome, nutritious foods at every meal, that's going to positively impact your health in some ways.
In fact, research showed Medifast benefits include weight loss and a reduction in inflammation and oxidative stress as well, as these are two of the primary causes of chronic illness.
But, of all the Medifast benefits, the main one you're interested in is weight loss. Research published in Nutrition Journal and customer reviews both say that this diet delivers.
Another good thing about Medifast is that it's a proven system with actual research to support its claims, unlike some new miracle diet pills out there that lack actual testing and scientific support.
It's a solid, nutrient-dense plan packed with vitamins based on durable principles of nutrition and weight loss – and it's backed by studies to show that it can help you lose weight.
Diet Foods
Medifast Diet Foods
Medifast diet food isn't just all about diet shakes and low-calorie candy bars.
Yes, those meal-replacement supplements are in there as a foundation of the program.
But, you're filling in all the gaps with real food – lean meats and fresh vegetables.
You do not have to feel hungry on this diet – ever! You'll be given lists of low-glycemic carbs and lean proteins to round out your diet.
Stock up on them, and you'll do just fine.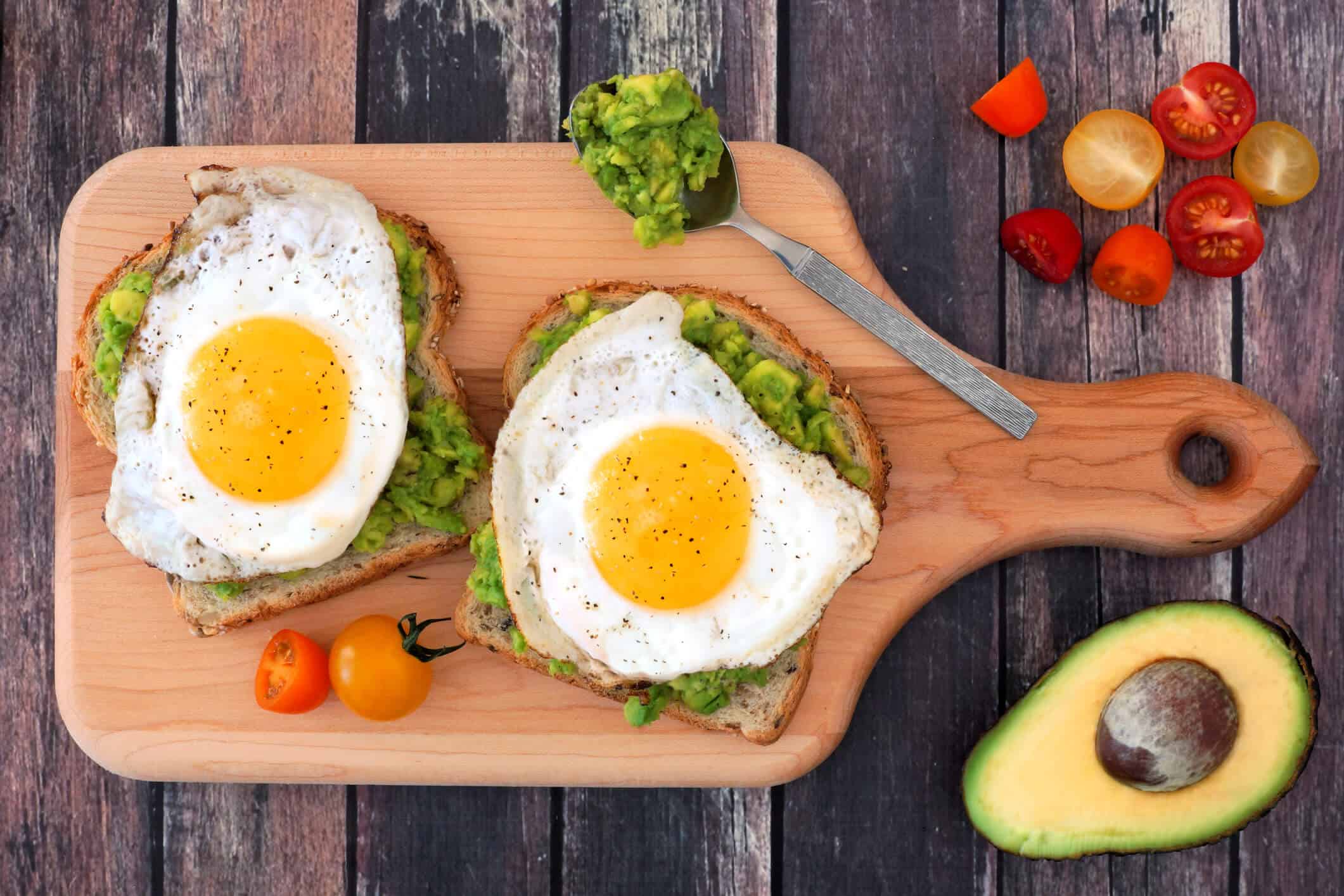 The plan also allows food substitutions for those transitioning away from meat, eggs, and dairy.
There is a variety of seafood options like tuna, cod, salmon, and shrimp.
Eggs are also on the menu. For vegans, there's tofu instead of meat and eggs.
So there is quite a bit of flexibility with this diet plan.
Below we've listed all the different types of products and plans you have access to through the Medifast diet:
Shakes & Bars
Thrive by Medifast (Medifast Shakes and Bars)
Medifast shakes and Medifast Bars are available through the official website.
Flavors include:
Dutch chocolate
French vanilla
Mocha
Orange cream
Strawberry
Cookie dough
Peanut butter chocolate chip
Caramel crunch
Weight Loss Plans
Medifast Weight-Loss Plans
Medifast GO! 30-Day Kit
This kit contains a whole month of meals – 154 Medifast Meals to be exact – as well as a wide variety of quick options and just-add-water low-fuss microwave meals.  The kit also contains a Welcome Kit, including a starting-up guide, a planning guide, and a monthly food journal.
Some of the meals that the Medifast GO! 30-Day Kit contains are:
Brownie Soft Bakes
Chicken Flavored Noodle Soup
Chocolate Chip Soft Bakes
Original Pancakes
Garlic Mashed Potatoes
Medifast Flex 30-Day Select Kit
The Medifast Flex™ 30-Day Select Kit is the perfect blend of Medifast on-the-go favorites.
The 30-Day Select Kit contains a total of 126 meals or 18 Medifast boxes.
It also comes with the:
Welcome Kit (Start-Up Guide, Plan Guide, and 30-Day Food Journal)
Flavors of Home Lean and Green Meals (9)
Flavors of Home Meals (3)
Bonus Item Details:
9 Flavors of Home (2 Chicken Cacciatore, 2 Beef Stew, 3 Chicken with Rice and Vegetables and 2 Turkey Meatball Marinara)
3 Additional Flavors of Home* (1 Turkey Meatball Marinara*, 1 Beef Stew* and 1 Chicken Cacciatore*)
Medifast Flex™ Welcome Kit, including Start-Up Guide*, 30-Day Food Journal, and Plan Guide*
Medifast Dining Out Guide*
Healthy Living Workbook*
Medifast Blender Bottle*
*Only included with the first Medifast Advantage order.
Medifast Flex 30-Day Complete Kit
The largest and most expensive monthly kit includes 18 boxes of customer favorites – a total of 126 meals, or 138 servings.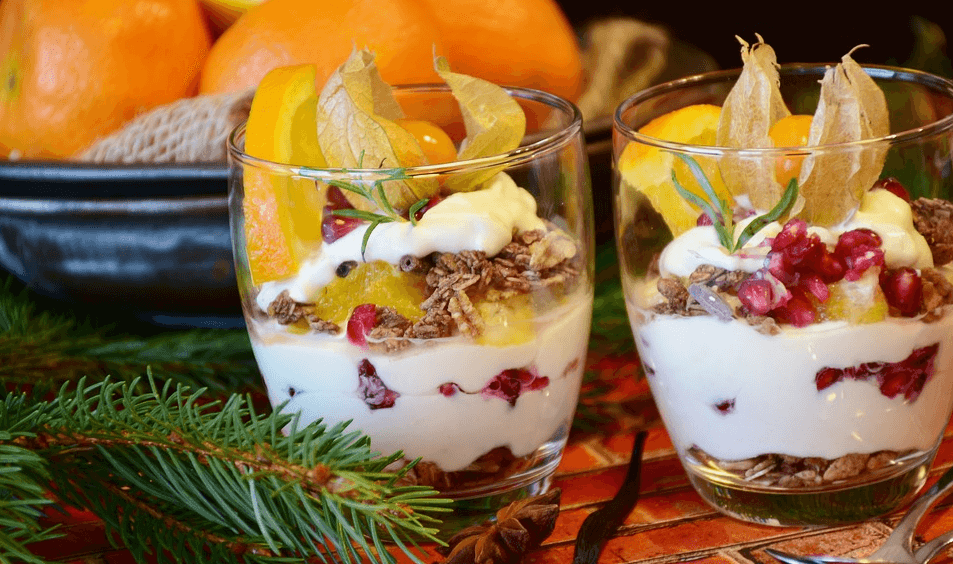 The Complete Kit also comes packed with several extras like Flavors of Home Lean and Green Meals (13) and a Welcome Kit.
Bonus Item Details:
13 Flavors of Home (3 Chicken Cacciatore, 2 Beef Stew, 2 Chicken with Rice and Vegetables, 2 Turkey Meatball Marinara, 2 Chili Lime Chicken, and 2 Ginger Lemongrass Chicken)
Essential 1 Heart Health supplements
Probiotic Dietary supplements
Digestive Enzyme supplements
Medifast Flex™ Welcome Kit, including Start-Up Guide*, 30-Day Food Journal, and Plan Guide*
Healthy Living Workbook*
Medifast Blender*
A Medifast Blender Bottle*
Medifast Dining Out Guide*
Cheddar & Sour Cream Popcorn*
Rosemary Sea Salt Crackers*
Parmesan & Olive Oil Crisps*
*Only included with the first Medifast Advantage order.
Lean & Green Meals
Lean & Green Medifast Meals
The Medifast website says you can have your lean and green meals whenever: breakfast, lunch, dinner, or in between.
Every lean and green meal includes 5 to 7 oz. Of lean protein, plus three servings of vegetables and up to two servings of healthy fats, depending on your lean protein choices.
You put it all together to create an "official lean and green meal," or you can break it up throughout the day to reach your daily nutritional requirement."
Lean Options
Lean
Choose a 5-oz portion (cooked weight) – no Healthy Fat serving added.
Fish: salmon, tuna (bluefin steak), farmed catfish, mackerel, herring
Lean beef: steak, roast, ground
Lamb
Pork chop or pork tenderloin
Ground turkey or other meat: 85–94%lean
Chicken or turkey: dark meat
Meatless options: tofu or beans
Leaner
Choose a 6-oz portion (cooked weight) plus 1 Healthy Fat serving.
Fish: swordfish, trout, halibut
Chicken: breast or white meat, without skin
Ground turkey or other meat: 95 – 97% lean
Turkey: light meat
Meatless options: tofu or beans
Leanest
Choose a 7-oz portion (cooked weight) plus 2 Healthy Fat servings.
Fish: cod, flounder, haddock, orange roughy, grouper, tilapia, mahi-mahi, tuna (yellowfin steak or canned in water), wild catfish
Shellfish: crab, scallop, shrimp, lobster
Game meat: deer, buffalo, elk
Ground turkey or other meat: ≥ 98% lean
Meatless options: EggBeaters, Boca Burger Morningstar Farms, or Garden Burger.
Green Options
Lower Carbohydrate
1 cup: collards (fresh/raw), endive, lettuce (green leaf, butterhead, iceberg, romaine), mustard greens, spinach (fresh/raw), spring mix, watercress.
1 ⁄2 cup: celery, cucumbers, white mushrooms, radishes, sprouts (alfalfa, mung bean), turnip greens, arugula, nopales, escarole, jalapeño (raw), Swiss chard (raw).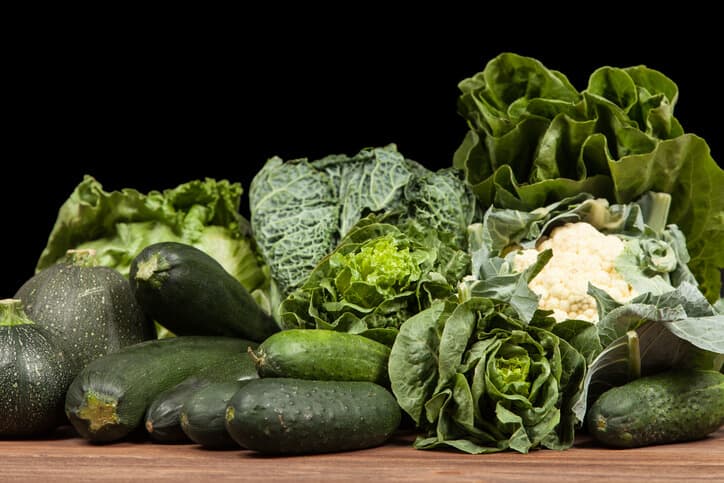 Moderate Carbohydrate
1 ⁄2 cup: Asparagus, cabbage, cauliflower, eggplant, a fennel bulb, kale, portabella mushrooms, cooked spinach, summer squash (scallop or zucchini).
Higher Carbohydrate
1 ⁄2 cup: Broccoli, red cabbage, collard or mustard greens (cooked), green or wax beans, kohlrabi, okra, peppers (any color), scallions (raw), summer squash (crookneck or straightneck), tomatoes (red, ripe), turnips, spaghetti squash, hearts of palm, jicama (cooked), Swiss chard (cooked)
Alcohol
Alcohol
The Medifast website provides some healthy alternatives to alcohol as well as healthier drink ideas.
Use low- or no-calorie mixers such as club soda or diet soda.
The fewer ingredients – the better!
Avoid using flavored vodkas or spiced rums because they tend to contain extra sugar.
Choose drinks with no added sugar or salt (even on the rim!)
Avoid juice mixers
The beer with the lowest calorie count is Michelob Ultra with 64 calories
Recipes
Tips for Medifast Recipes
Dozens of Medifast recipes are also available in a cookbook sold by the company.
You don't have to follow their recipes, though, as long as the macronutrient proportions and serving sizes remain consistent with the program requirements.
You can combine your choice of one item from your lean protein list with three items from the veggie list and add whatever calorie-free seasonings your palette desires.
Buffalo Chicken Macaroni & Cheese
Ingredients
1 packet Medifast Macaroni & Cheese
1/2 cup low sodium chicken broth
1 3 oz can chicken breast, packed in water, drained
2 queso fresco chipotle spreadable cheese wedges
1/2 tsp hot sauce
1 tbsp chopped scallions (optional)
Directions
Empty Medifast Macaroni & Cheese contents into a microwave-safe bowl.
Add chicken broth; stir well.
Microwave on high for 11/2 minutes; stir, and then let stand one minute.
Microwave 45 to 60 seconds on high (watch carefully to prevent overflowing).
Stir in cheese wedges until melted, and then the chicken (shred with a fork as needed).
Wait for 3 to 4 minutes for the sauce to thicken and pasta to finish cooking. Drizzle with hot sauce, and
garnish with scallions if desired.
Baked "Ziti" Zucchini Zoodles
Ingredients
2 Medium Zucchinis
1 cup Canned Tomatoes
3 Tablespoons Low Fat Ricotta Cheese
3 Tablespoons Low Fat Mozzarella Cheese
1 Pound Ground Turkey
A Teaspoon Minced Garlic
1 Teaspoon Olive Oil
Hot Chile Pepper (optional but awesome!)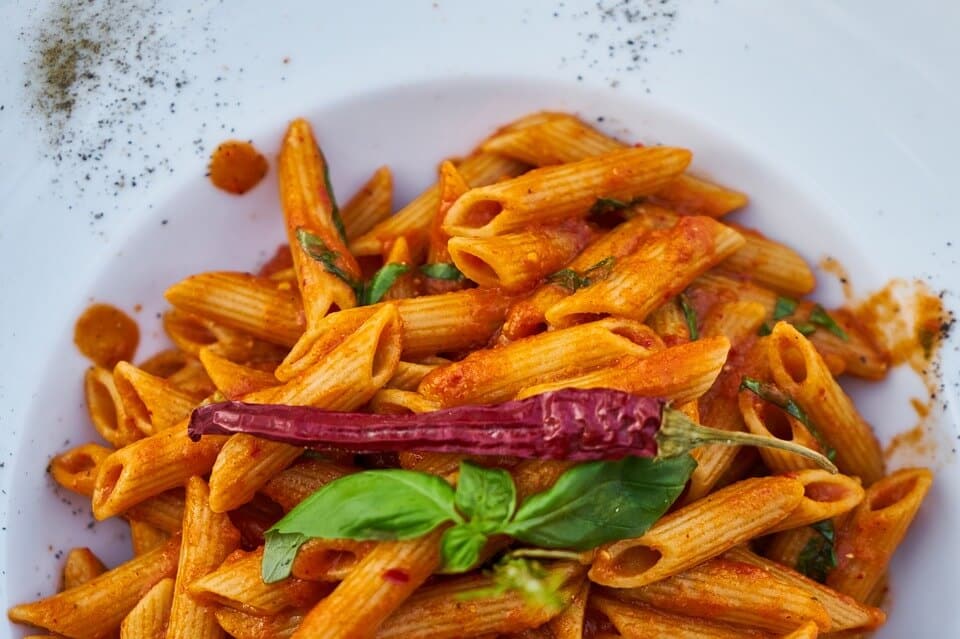 Instructions
Use spiralizer to make zucchini noodles, drain, and set aside.
Preheat oven to 400 F.
With a large ovenproof frying pan or medium dutch oven, cook the turkey and olive oil on medium heat for about 15 – 20 minutes.
Push turkey to the edges to create a well in the middle, add garlic, and canned tomatoes.
Bring to a boil, reduce to simmer, and cook on the lowest setting covered for 30 minutes.
Uncover and reduce the sauce to just slightly thicker than a normal tomato sauce; the zucchini will give off the liquid to thin to the right consistency.
Place zucchini in, and stir to combine everything.
Top first with ricotta in teaspoon allotments and distribute mozzarella over the top evenly.
Cook in the oven at 400 uncovered for 15-20 minutes until noodles are tender.
Before serving, let rest for 10 minutes.
Spinach, Tomato & Turkey Pizza
Alternatives
Is There a Medifast Alternative That Works?
Medifast is a meal-replacement diet centered around nutritionally-fortified shakes and snack bars. Several similar products on the market make use of these types of food products for weight reduction.
A weight loss plan that provides controlled ready foods as well as food suggestions. It says it is supported by four decades of happy, slimmer customers
Ameal-replacing shake is said to support muscle growth and help with weight loss. It contains 23 vitamins and minerals and 24 grams of protein.
A popular Medifast alternative. Slimfast offers weight loss shakes and snack bars that are also fortified with vitamins and minerals to support your nutritional needs while following a reduced-calorie diet.
The shakes and bars are available in the health and diet-food sections of most supermarkets. You can also purchase these online, and, like Medifast, Slimfast products are available without a doctor's prescription.
Slimgenix Pro
Slimgenix Pro is a dietary supplement whose ingredients include raspberry ketone and green coffee bean extract. It meant to amp up metabolism, lower cholesterol levels, reduce appetite, boost energy, and help with digestion.
Locations
Where are Medifast Locations?
If you're looking to connect with weight loss coaches and fellow dieters for some moral support, in-person accountability, and a sense of community, you'll be happy to know that there are Medifast locations – dubbed Medifast Weight Loss Centers – in two states:
Their trained staff are available for one-on-one consultations and can help you track your weight, waistline, and body part measurements along with changes in your body composition.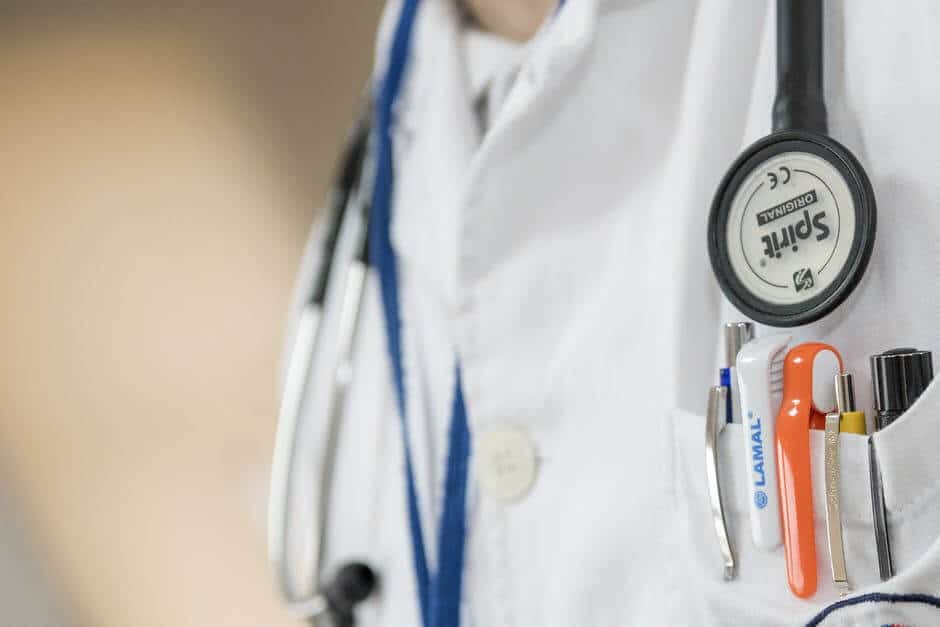 They can help you identify unhealthy eating habits that contribute to weight gain and give you strategies to overcome those challenges.
You can search the official website for specific locations in your state or call Medifast toll-free at 1-888-523-8746.
Nutrition
Medifast Nutrition
The Medifast nutrition plan helps you lose weight effectively by controlling your macronutrient combinations and lowering calories while keeping hunger and food cravings in check through frequent meal-replacement shakes and snack bars along with real food.
Total calories are around 800-1,000 per day, creating a caloric deficit that pushes your bodyweight down.
It's not as low-carb as the ketogenic diet or the paleo diet since some starchy carbs are allowed.
But, carbs are reduced enough so that your body will shift toward burning body fat for energy within the first few days on a diet.
The meals are also meager in fat and moderately high in protein.
The Medifast website contains extensive information about its nutrient-dense plans and meals.
Ingredients
Medifast Ingredients
Fats, Proteins, and Carbohydrates
They note that some shakes are sources of unhealthy trans fats but that most Medifast meals are protein-heavy, from "soy protein isolate, milk protein isolate and egg whites." They also note that some products get their carbs from "wheat flour, although other products are gluten-free for people who are sensitive to gluten, a protein in wheat. Sugars in Medifast include corn syrup and fructose. Inulin and gum arabic are ingredients that add dietary fiber."
Vitamins, Minerals, and Flavorings
Each serving provides about 20 percent of the daily value for most vitamins and minerals, so if you eat the five Medifast meals that the Five and One Plan recommends, you will probably meet your needs.
However, they also note that many Medifast meals contain salt and sugar substitutes ("erythritol, sugar alcohol, and sucralose and acesulfame potassium, two artificial sugar substitutes that do not have calories or carbohydrates") as flavor enhancers.
Taste
How Do Medifast Meals Taste?
Medifast diet meals are tasty, according to some dieters. The shakes and dessert bars are popular favorites, and the packaged snacks taste good too.
They even have microwavable entrees that you can use in place of your lean and green, homemade meals.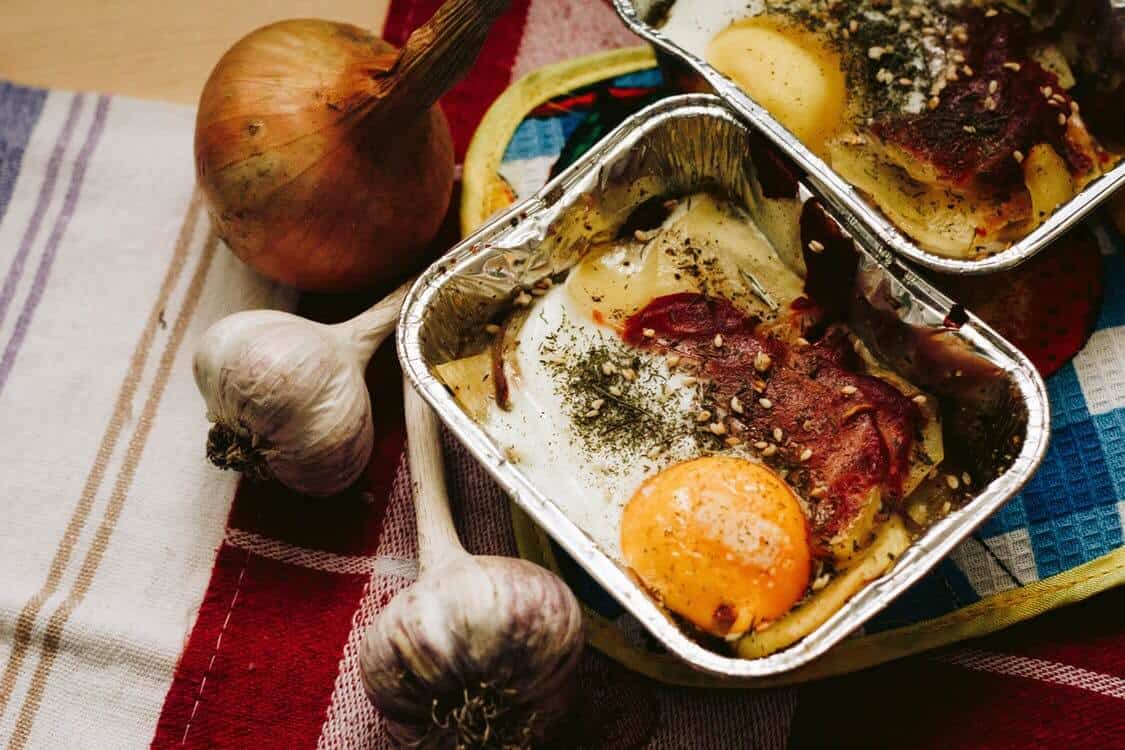 Medifast has a board responsible for taste-testing and developing new food products, so they are constantly checking feedback from customers and dropping foods that aren't well received.
As for the home-made meals, those can be as tasty or as bland as you choose to make them.
Certain condiments are limited for caloric purposes, but most herbs and seasonings are allowed to improve flavor and satiety without adding calories.
Side Effects
Has Anyone Spoken About Medifast Diet Side Effects?
There aren't a whole lot of negative Medifast side effects to speak of, though researchers from Johns Hopkins Medicine have cautioned that very low-calorie diets can increase the risk of gallstones.
Consult your physician to see if a low-calorie diet presents any specific health concerns for you.
Cost
How Much Does Medifast Cost?
Medifast cost was difficult to track down since the company does not prominently post prices on its website. When reviewed, we found Medifast program prices in the $400-$500 range for 30 days of Medifast meals.
You can find some Medifast meal products like the shakes and bars for sale on Amazon, with shakes and bars selling for about $31 for seven servings each.
Medifast has a 30-day full refund guarantee if a customer is not 100% happy with their purchase.
Advantage
Medifast Advantage
A loyalty program is on offer that allows customers to earn rewards and shipping discounts with each order.
From the Medifast Advantage page: "You'll earn a reward of between 5-10%* toward your next order that your program order processes. Plus, you'll get immediate savings on your current order with a $5 Flat Rate or Free Shipping!
How to Enroll:
Place an order of $149 or more—if you want to earn reward and shipping discounts. (Orders under $149 don't qualify for savings but will still ship automatically.)
Select "Automatic Meal Delivery" as your Purchase Option at checkout.
Complete and submit your first order.
Pros & Cons
Medifast Pros and Cons
Pros
Easy to use
Effective weight-loss
Nutritionally solid
No need for carb-, point- or calorie-counting
Reduced/non-existent hunger & increased fullness
Clinically proven Cons
Powdered food
Variety
Cost
Hair loss
Clinical Studies
Clinical Studies on Medifast
A clinical study at Johns Hopkins University showed that the Medifast diet results in substantial weight loss. When on a diet, adult men could shed, on average, 67 pounds; women can lose up to an average of 56.
A clinical study from 2015 published in Internal Medicine looked at 45 weight-loss programs, including Medifast. Using low-calorie diet programs like Medifast led to significantly larger weight loss compared to counseling.
Another clinical trial said that the meal replacement programs that Medifast was offering were better than many recommended for obesity drug treatment. The study also stated that Medifast had a better retention rate of customers than most other programs.
Another 2015 clinical study in the Nutrition Journal looked at the charts of more than 300 Medifast clients. All of them were either obese or overweight and followed the program's Achieve Plan. It found that those who stuck with the plan shed, on average, 24 pounds in 3 months, and an average of 35 in 6 months. Each participant, regardless of their age and gender, lost higher percentages of fat than muscle.
MLM Opportunities
Medifast's MLM Opportunity
Medifast offers its customers an opportunity to lose weight and earn money at the same time through their MLM (Multi-Level Marketing) opportunity.
The company has enjoyed much success throughout the years and had a market capitalization of over 400 million. Medifast products have been sold through their website, distribution channels, weight loss clinics, and directly from medical doctors to patients.
With its products' great sales success, the company began selling its products through MLM, sometimes called network marketing, and the company has significantly prospered.
By selling their products through MLM marketing, customers of Medifast products not only can enjoy a healthier lifestyle, but they are also able to earn a steady income.

What is MLM? Through MLM, an individual earns a residual income by recruiting new members.
When those new members recruit others, the individual will also earn money off of those recruits.
This is called a downline, and the goal is to grow your downline for higher earnings.
An individual that joins the Medifast MLM plan will become what is called a health coach.
The compensation plan will reward a health coach for being a user of their products. They will also be rewarded for recruiting and retaining other clients.
To succeed, they will even need to mentor and build teams of other health coaches.
Medifast and the Federal Trade Commission
The Federal Trade Commission (FTC) settled with Medifast, Jason Pharmaceuticals, for deceptive marketing practices and misleading health claims. The company paid $37 million to settle the suit.
What Users Are Saying
What Users Are Saying
"The sister program changed my life, lost over 40lbs and found a healthier version of myself."
"I'm so disappointed that Medifast products were reformulated to include Monk Fruit for Optavia. Am very allergic."
"I like the medifast but the price has got so high can't afford it."
Bottom Line
The Bottom Line on Medifast
The bottom line is that Medifast is effective for weight loss. Several studies cited above showed that people who stuck to their Medifast plan lost more weight than people who followed food-based plans. However, the key to any diet plan is to lose weight and keep it off. That part is completely up to you.
What will happen when you reach your weight loss goal and stop dieting? You must figure out how to build healthy eating habits into your life to maintain your weight loss. That's why it is important to choose a clinically-tested program.
Among the best ones we've seen this year is one called Noom. This weight management system provides its users with personalized meal plans, human coaching, and customized health information based on your eating habits. Plus, it's all available in an easy-to-use app.
Also, the team behind Noom offers Dietspotlight readers a free trial offer, which is a positive sign.
Learn More About Noom »