Meizitang Review

- 14 Things You Need to Know
Meizitang is a supplement designed to help users lose weight by reducing the absorption of fat, however after the FDA warned customers to stop taking it due it the inclusion of Sibutramine, which has since been banned.
We were skeptical and needed to know more. Our team of researchers dove into the challenge and investigated the full ingredient list, potential side effects, scientific research, and reviews from actual users. We summed up all of that information to give you the Bottom Line on Meizitang.
Overview
What is Meiztang?
Meizitang is a dietary supplement manufactured to facilitate weight loss. Meizitang is formulated to detoxify the body and help reduce fat absorption. It is manufactured from plant extracts, which are believed to enhance faster fat loss, increase body metabolism, and supply vital minerals to the body.
Meizitang is also designed to facilitate the elimination of free radicals in the body and enhance healthy aging and improve skin elasticity, but what does the research have to say about the ingredients?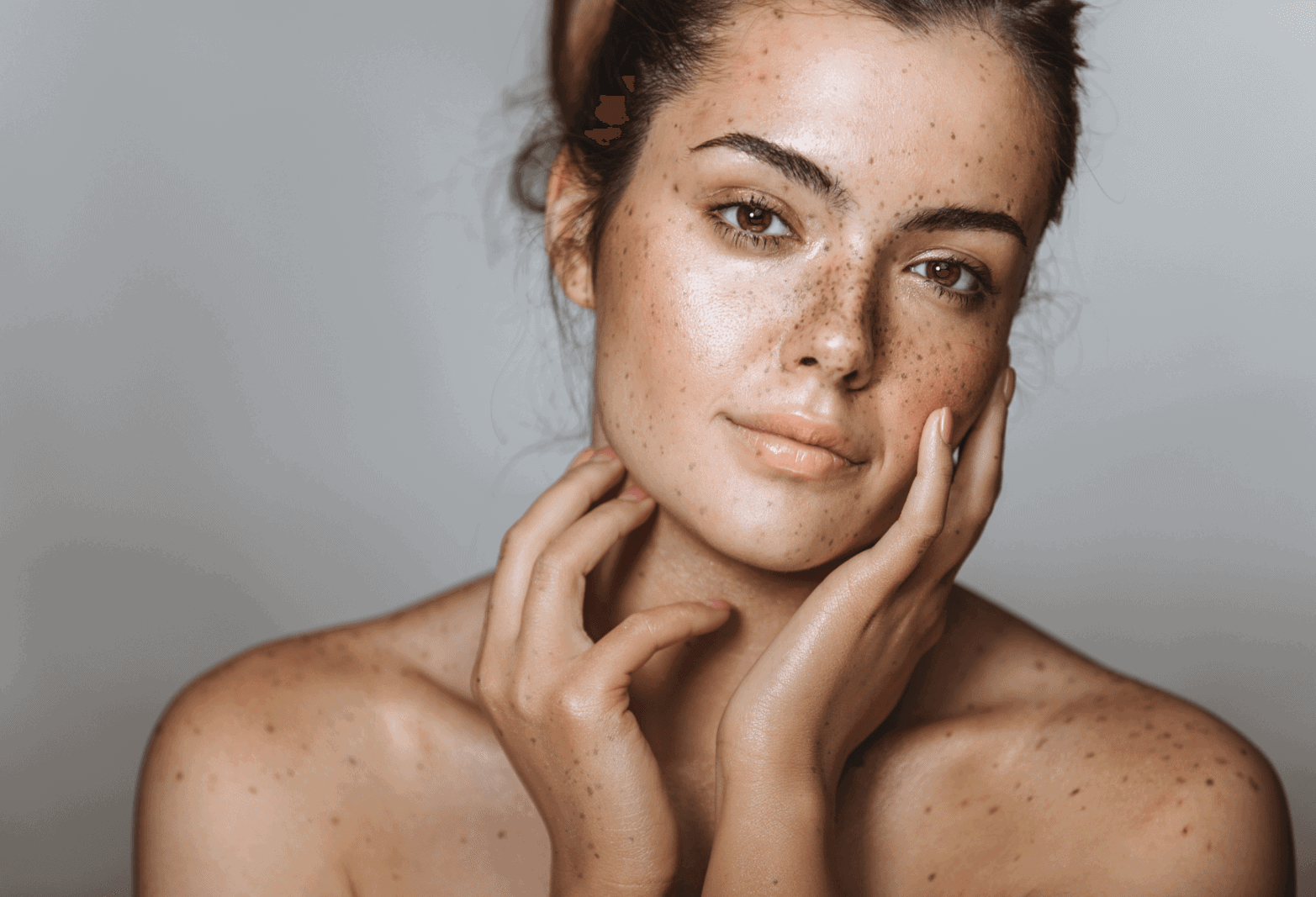 The source of Meizitang seems to be shrouded in mystery. Several websites claim to offer the authentic product, with disclaimers warning against other companies that sell imitation products. While numerous websites sell Meizitang, none of these websites provide information about the actual manufacturer of Meizitang.
It is believed that a Chinese company, Top Life International Co., Ltd., is the company behind Meizitang, and the company's website lists Meizitang in its line of products.
The company's details found online reveal that Top Life International Co., Ltd. was founded in 2001 as a nutritional supplement company specializing in weight loss, hair care, and reproductive health products. The company's website states that the factory where Meizitang is manufactured is located in the Guangdong Province of China.
Top Life International Co., Ltd. claims that it uses natural plants to create weight loss and slimming properties. There are three versions of Meizitang that are available: Original Meizitang Soft Gel, Meizitang Strong Version, and Meizi Evolution Capsule.
Company Bio
When Did Meizitang Start?
There is limited information on the initial formulation of Meizitang, and it is not clear when it was launched to the market.
The websites that claim to offer genuine Meizitang do not provide information regarding its history. Even the Top Life International Co., Ltd. website contains no information on the history of the product.
Scroll below for one of the best products we've seen over the last year.
Claims
Meizitang Claims
The company producing Meizitang claims that a person can lose ten or more pounds in a week by taking this supplement. The company asserts that Meizitang inhibits the lipase enzyme function in the stomach and intestinal canal to restrict the absorption of the fat contained in food.
Meizitang also allegedly increases an individual's metabolic rate, which leads to a breakdown in body fat and supplements the body with amino acids and trace elements like copper, iron, phosphorus, calcium, potassium, zinc, and selenium.
Additionally, Meizitang is alleged to activate body cells and eliminate toxic elements. There are no clinical studies to back up these claims, and the Food and Drug Administration disapproves Meizitang.
Ingredients
Meizitang Ingredients
Meizitang consists of five key ingredients, all of which are rooted in traditional Asian medicine.
Cassia seed extract (10%)
Cassia seeds have been used to relieve constipation and improve eye health.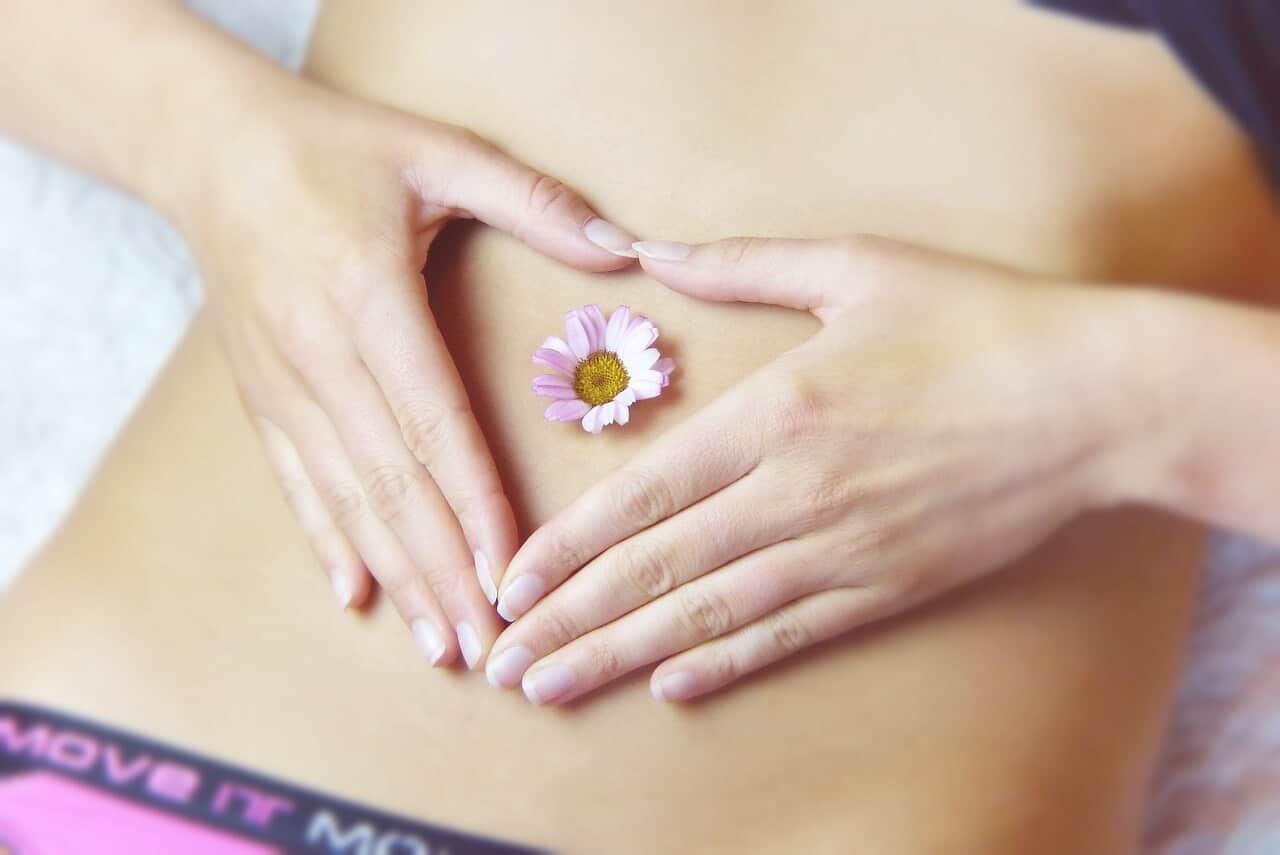 Although cassia seeds have laxative properties and are frequently used for weight loss, there have been no clinical studies proving that the seeds are effective for weight loss. Cassia seed is also known as Chinese senna.
ZiSu extract (25%)
ZiSu has been used in traditional Asian medicine to treat headaches, nausea, and appetite loss.
However, no studies have linked ZiSu with weight loss. ZiSu is also known as perilla.
Medical Amylum (35%)
Medical amylum is a complex carbohydrate found in foods like wheat and corn. Medical amylum is believed to suppress appetite and inhibit the conversion of non-fat foods to fat inside the body. However, there are no studies that prove that medical amylum is effective for weight loss.
Fuling Extract (17%)
Fuling is used in traditional Asian medicine as a tonic for the aged and those recovering from illness. There is no evidence linking fuling extract to weight loss.
Meizitang also contains smaller amounts of:
Lotus – traditionally used to treat pile and diarrhea.
Job's tears – used in Asian medicine to treat obesity.
Tarragon – traditionally used has as a diuretic to enhance the production of urine and aid digestion.
Psyllium – used to treat diarrhea and constipation.
However, this long line of ingredients does not provide substantial evidence that backs the claims of Meizitang.
In 2020, Meizitang upgraded its ingredients. Now, the supplement contains:
XianXian Cao
Jobstears
Artemisia Dracunculus
Psyllium Husk
Bamboo Shoot
Lotus Leaf
Benefits & Results
Meizitang Benefits And Results
The botanicals in Meizitang are believed to possess medicinal benefits that have been harnessed in traditional Asian medicine to:
Relieve constipation
Improve eye health
Relieve symptoms of headaches
Calm nausea
Promote appetite control
While the ingredients found in Meizitang are used to treat the various ailments listed above, there have been no clinical studies conducted that substantiate the claims of Meizitang to facilitate rapid weight loss.
FDA
The FDA On Meizitang Citrus
In 2013, the Food and Drug Administration revealed laboratory analysis results on Meizitang Citrus, a Meizitang product alleging weight loss. The results showed that Meizitang Citrus contained sibutramine, a controlled substance removed from the market in 2010.
The FDA warned that customers should stop taking Meizitang Citrus immediately and dispose of any remaining pills.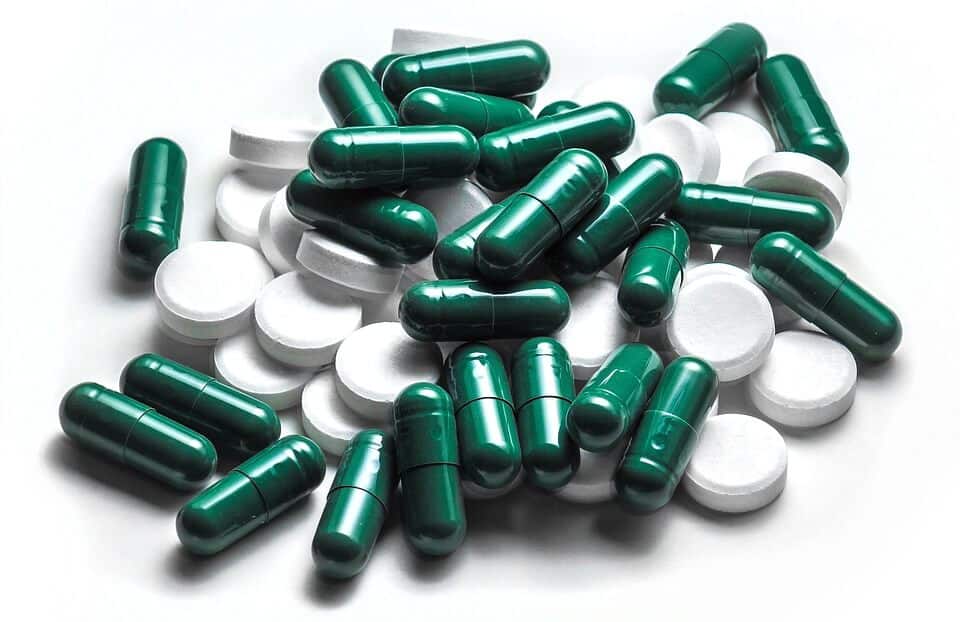 In 2014, after conducting laboratory testing on Meizitang Strong Version Botanical Slimming capsules (another Meizitang product alleging weight loss), Australia's Therapeutic Goods Administration reported that the pills contained diclofenac, a non-steroidal anti-inflammatory drug, even though the product packaging stated that the pills contained only natural extracts.
The TGA also discovered dipyrone, which had been linked with agranulocytosis – a fatal health condition, in the pills. Accordingly, the TGA warned that Meizitang Strong Version Botanical Slimming gel capsules posed serious health risks.
Under Australian law, supplements like Meizitang Strong Version Botanical Slimming gel capsules must be assessed by the Therapeutic Goods Administration for quality, safety, and efficacy.
Because the company failed to submit its product to the TGA before selling it, the sale of Meizitang Strong Version Botanical Slimming gel capsules was illegal in Australia (the Therapeutic Goods Administration findings show that Australians may have bought Meizitang Strong Version Botanical Slimming gel capsules online).
Price
Meizitang Price
The price of Meizitang varies according to the type and quantity purchased. Prices start at $14.90 per pack. The more you buy, the price per pack lowers to provide a sizeable discount.
The correct dosage of Meizitang is one capsule before or after breakfast.
Does it Work
Does Meizitang Work?
The claims made by the makers of Meizitang are substantial. While there are many ingredients in its formula, only one has laxative properties (and therefore thought to aid in weight loss), and it only accounts for only ten percent of the Meizitang formula.
It is unclear why the manufacturers of Meizitang use ingredients that have no links to weight loss in far greater proportion than the only ingredient that is thought to have some link with weight loss.
The one other ingredient in its formula that might aid weight loss is medical amylum, which is alleged to suppress appetite.
The remaining ingredients in the formula do not contain properties that facilitate weight loss. Accordingly, Meizitang's claims to aid weight loss are built on the inclusion of the two ingredients linked to suppressing hunger and relieving constipation.
It isn't easy to assess the efficacy of Meizitang because the ingredients used in its formulation have not been studied in detail.
Also, the lack of clinical studies on current Meizitang products on the market coupled with the hiccups Meizitang products have encountered with the FDA, and TGA combine to make it challenging to determine what effect Meizitang has on weight loss.
Weight Loss
Details On Meizitang And Weight Loss
Meizitang's weight-loss claims seem to be built on the properties of its ingredients that suppress appetite and act as a laxative. Cassia seeds have laxative properties, which may support weight loss, although there is little scientific evidence to support this claim. ZiSu extract, oriental water extract, and fuling extract have no known association with weight loss.
Available data on the plant extracts used in Meizitang does not provide substantial evidence linking them with weight loss.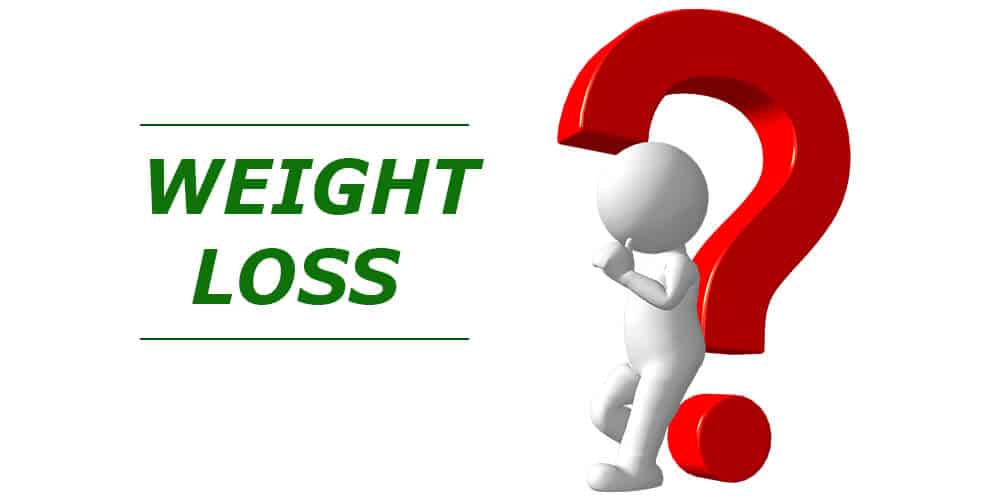 There is also little proof that Job's tears may aid in weight loss. Lotus leaf has diuretic properties, which might aid weight loss, but like all diuretics, the only bodily fluid is lost versus actual weight.
As stated above, there is scant information on the ingredients listed in the formulation of Meizitang and even less proof linking it with weight loss. The company behind Meizitang does not provide any scientific evidence to substantiate the efficacy of its formula.
Side Effects
Meizitang Side Effects
The laxative effects of Cassia seeds, a key ingredient in Meizitang, may cause bowel problems due to its laxative properties. It may even lead to a dependence on laxatives. Cassia can also cause weakness of muscles and loss of electrolytes.
Medical amylum is extracted from foods like wheat and corn, which presents a possibility of side effects. Medical amylum may cause gastrointestinal issues, stomach problems, and even diarrhea.
The discovery of diclofenac in Meizitang Strong Version Botanical by the Australian Therapeutic Goods Administration and the discovery of sibutramine in Meizitang Citrus by the U.S. Food and Drug Administration demonstrate that possible side effects of taking Meizitang can be fatal.
Because of the potentially serious outcomes, authorities have raised red flags on the consumption of Meizitang in those two countries.
Warnings
Meizitang Product Warnings
The websites that offer Meizitang products include the following warnings:
Consult with a physician before taking Meizitang or any supplement.
Do not use Meizitang if pregnant or lactating.
Meizitang is not recommended for users who drink alcohol.
Meizitang is not intended for persons younger than eighteen years of age.
Consult with a physician if taking prescription, over-the-counter medication, or a dietary supplement product before taking Meizitang.
Do not use Meizitang in combination with caffeine or any stimulants.
Do not exceed the recommended serving.
Keep out of reach of children.
Meizitang is not suitable for those who have a drug addiction.
Do not take Meizitang with any other medication.
Alternatives
Meizitang Alternatives
Some alternatives to Meizitang include:
Xyngular is a nutritional supplement company offering health and fitness products.
Xyngular has a broad product spectrum that contains formulas designed to aid weight loss, boost energy, build lean muscles, enhance healthy aging, promote reproductive health, supplement the body's daily nutrition requirement, and facilitate overall wellness.
Smooth Move Tea
Smooth Move Tea is herbal tea manufactured from natural ingredients to alleviate constipation. Constipation is a digestive system malfunction that leads to infrequent bowel movements or difficulty in emptying the bowels.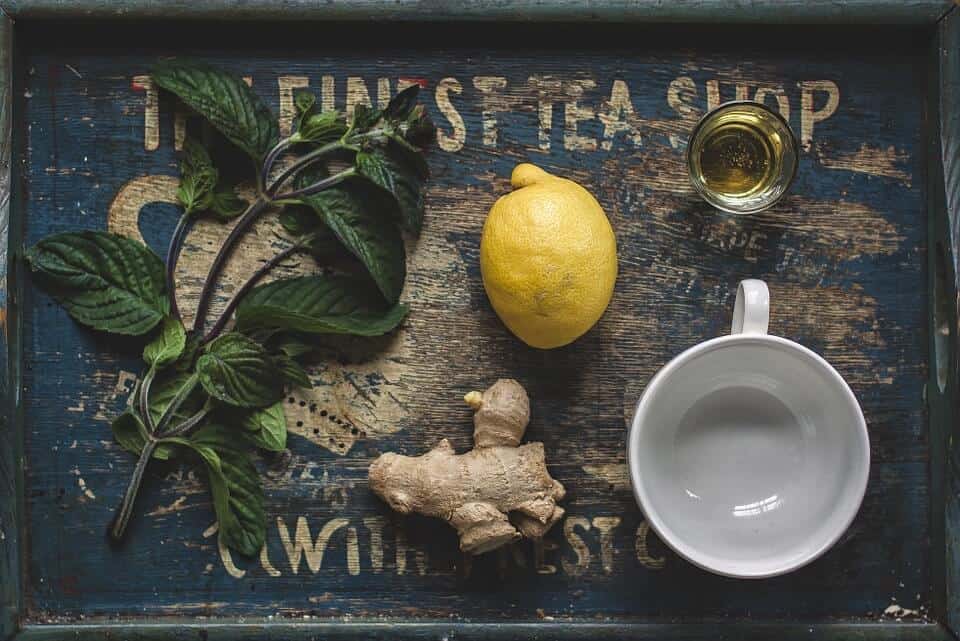 The herbal tea contains senna leaf, which the company states have been used for thousands of years to resolve bowel-related issues. Smooth Move Tea is designed to stimulate the intestines to enhance the natural elimination of waste from the body.
Zrii
Zrii is a nutritional beverage company founded on Ayurveda's philosophy and principles, the ancient Indian system of holistic health and healing.
Ayurveda is a consciousness-based approach to health, built on the precept of living life in tandem with nature's cycles. Zrii's Products are centered on a fruit called Amalaki, which the company claims have been used for over 5,000 years for its health properties.
FitMiss Delight
FitMiss Delight is a meal replacement supplement formulated specifically for women. It is designed with an overall weight loss strategy that involves appetite control and moderation of daily calorie consumption at optimal levels (by providing nutrients that meet optimal calorie intake requirements) while at the same time aiding in building lean muscle mass, as well as facilitating healthy nutrition via a blend of vegetable and fruit extracts.
What Users Are Saying
What Users Are Saying
"If it was any good, there would be lists of contents, with links to studies done on them. Having done a bit of googling, the only ingredients I can find that might actually do anything are caffeine and psyllium husk."
"I like the magic slim diet pills, not only help me lose weight, but also made me felt very well, I didn't felt any jitters and side effects. Highly recommend."
Bottom Line
The Bottom Line on Meizitang
Now the moment you've been waiting for: our bottom line on Meizitang. We like that the diet pills contain some natural herbs and that this supplement is easy to find online. But we have some reservations because any actual clinical research does not support it. Also, we're concerned about the questionable ingredient, as well as the side effects it can lead to.
If you'd like to drop more weight, then we suggest you go with a weight-loss app that provides you with all the resources you need to lose weight and keep it off.
Among the best products we've seen this year is one called Noom. This app is different from others because it comes with REAL human coaching, personalized meal plans, dedicated nutritionist support, and expert articles and resources. The program is clinically proven – which is exactly what you need.
The makers of Noom are so sure about their product they're offering a free trial offer to Dietspotlight readers.
Learn More About Noom »