Menofit Review

- 12 Things You Need to Know
Menopause is a stage in women's lives that's unavoidable. However, medical specialists and companies, including the makers of Menofit, continue to develop products that are purported to aid with the relief of the many symptoms brought on by menopause.
The brand behind Menofit probiotics claims that their product promotes healthy weight for women through a host of natural ingredients. They claim their formula helps with weight management and may have a number of other health benefits, but is that true?
In this Menofit probiotic review, we look at a myriad of research undertaken by medical professionals worldwide to see if these claimed benefits are true. Find out more about this women's supplement below, and remember to read the bottom line for our final verdict on this product.
Menofit can be purchased through their Official Site.
Overview
What is Menofit?
According to the manufacturers of MenoFit by Menolabs, this supplement is a complete synbiotic. In other words, the product combined probiotics and herbs. According to the makers, it is developed by a doctor to aid in weight management and increase metabolism throughout menopause.
Menofit is a patented synbiotic mix of probiotics, prebiotics, and natural herbal ingredients that are designed to help perimenopausal and menopausal women lose weight, enhance their digestive health and improve their overall wellbeing.
Before digging deeper into this menopausal supplement, let's see what the research has to say about some of the ingredients in this blend:
Porto Biomedical Journal: This study showed that lean and obese people have completely different intestinal microbiota. This suggests that improper balance in the gut is connected to an increased risk of obesity and related metabolic conditions.
Phytotherapy Research: Some research suggests that bitter melon extract could boost gut health.
Frontiers in Microbiology: Certain probiotic strains, including Lactobacuillus reuteri, may reduce inflammation in the stomach.
Menofit Competitors
Who Makes Menofit?
Menofit is created by Menolabs, a company that makes health products centered around women.
The company is co-founded by multiple medical specialists, including John P. Konhilas, Ph.D., who focuses his studies on women's health.
Scroll below for one of the best products we've seen over the last year.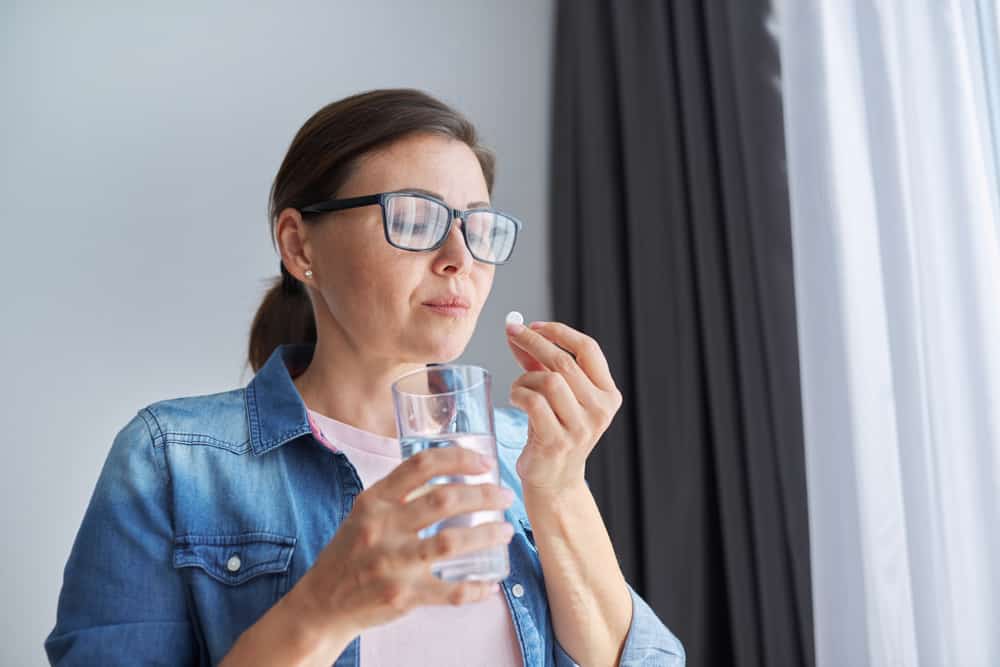 Menofit Customer Service
The Menofit customer service department can be contacted in multiple ways:
Email: contact@menolabs.com
Address:1101 N Wilmot Rd., Ste 249 Tucson, AZ 85712
Phone: (520) 900-5024
Other Products From the Makers of Menofit
Some of the other products available from Menolabs include:
Well Rested
Menoglow Complete Probiotic
Athena's Shield
Fit and Balanced
Happy Fiber Whole Food Soluble Prebiotic Fiber
Claims
Menofit Claims
Menofit makes a couple of different claims about their product. According to them, the product is:
Non-GMO
Hormone-Free
100% Natural
Stimulant-Free
In terms of the benefits, the product claims it can relieve menopause symptoms, increase mental clarity, enhance weight-loss, and enhance libido. The product also claims to boost immune and cardiovascular health.
Since Menofit claims to be a complete synbiotic with 25 billion CFU, the supplement also claims to elevate the metabolism, improve microbiome health, increase mental clarity, and aid in bone and joint health.
The makers behind Menofit say there is no need for a prescription for their supplement, and the company offers a 90-day money-back guarantee.
Ingredients
Menofit Ingredients
Menofit contains 28 ingredients. These include:
Bifidobacterium Animalis Ssp. Lactis 420 (b420)
Bitter Melon Fruit Extract
Lactobacillus Reuteri 1e1
Chaste Tree Berry Extract
Lactobacillus Gasseri Lg-36
Zinc
Lactobacillus Plantarum Lp-115
Benfotiamine
Organic Jerusalem Artichoke
Barberry Extract
Tocotrienols Complex (Palm Oil Derived)
Methylated Folate
Calcium Carbonate
Vitamin B12
Organic Acacia Gum
Vitamin B6
Vitamin C
Resveratrol, Sunflower Lecithin
Dong Quai Root Extract
Vitamin K2
Red Clover
Riboflavin-5-Phosphate
Riboflavin
R-Alpha-Lipoic Acid
Magnolia Bark Extract
Vitamin D3
Does Menofit Work?
Research has shown that some of the ingredients found in Menofit may be beneficial to health in multiple ways. To get a better understanding of the potential benefits of this formula, we are going to breakdown some of the ingredient research.
According to research published in the National Center for Complementary and Integrative Health, chaste berry extract may be beneficial for signs of premenstrual conditions and breast discomfort associated with the menstrual process. However, the data is inconclusive.
Lactobacillus gasseri LG-36 gathers in the body's gastrointestinal area, vaginal region, and oral cavities, according to Bioscience of Microbiota, Food, and Health. This means that this probiotic may produce some health advantages and have antimicrobial action.
Zinc and health go hand in hand with some research studies showing it is a vital mineral in the diet, according to the National Centers for Health Office of Dietary Supplements. It is common in some diets, an additive to others, and accessible as a dietary supplement. It is also found in numerous cold remedies.
One study published in Applied and Environmental Microbiology on Lactobacillus plantarum Lp-115 showed that specific probiotics may have some therapeutic functions in inflammatory conditions
Research into benfotiamine that was published in the International Journal of Clinical Pharmacology and Therapeutics found that the ingredient may help improve nerve pain in some individuals.
Weight Loss
Menofit and Weight Loss
Although research has shown some of the ingredients in Menofit may have a few health benefits, but can the formula aid in weight loss?
Research published in Biotechnology Reports noted that organic Jerusalem artichoke is a functional food with many bioactive components that can improve health, but there is no evidence that this product can aid in weight loss.
On the other hand, a study published in Nutrition Journal concluded that organic acacia gum caused a substantial decrease in body mass index (BMI) and body fat among active adult women.
Side Effects
Menofit Side Effects
There have been no reported Menofit side effects so far. However, since the supplement contains so many different probiotics and herbal ingredients, it may cause an upset stomach in some individuals.
It is important to consult your physician before consuming any supplement, especially since this one claims to affect the menopausal phase.
How to Use Menofit
The manufacturers suggest that you take two tablets each day with a meal, preferably during the morning hours.
To obtain the best results, they recommend everyday use for at least sixty days. For managing menopause symptoms, use daily on a continuous basis.
Cost and Where to Buy
The product is available on the manufacturer's official website, Amazon, and Walmart. Depending on where the product is purchased, one bottle of Menofit costs $59-70.
There are some discounts available on the official website if individuals purchase multiple bottles.
Pros and Cons
Pros and Cons
Pros
Some of the ingredients may help with menopause symptoms.
Cons
There are many ingredients in this supplement.
There is little research this supplement can help with weight loss.
The supplement is expensive.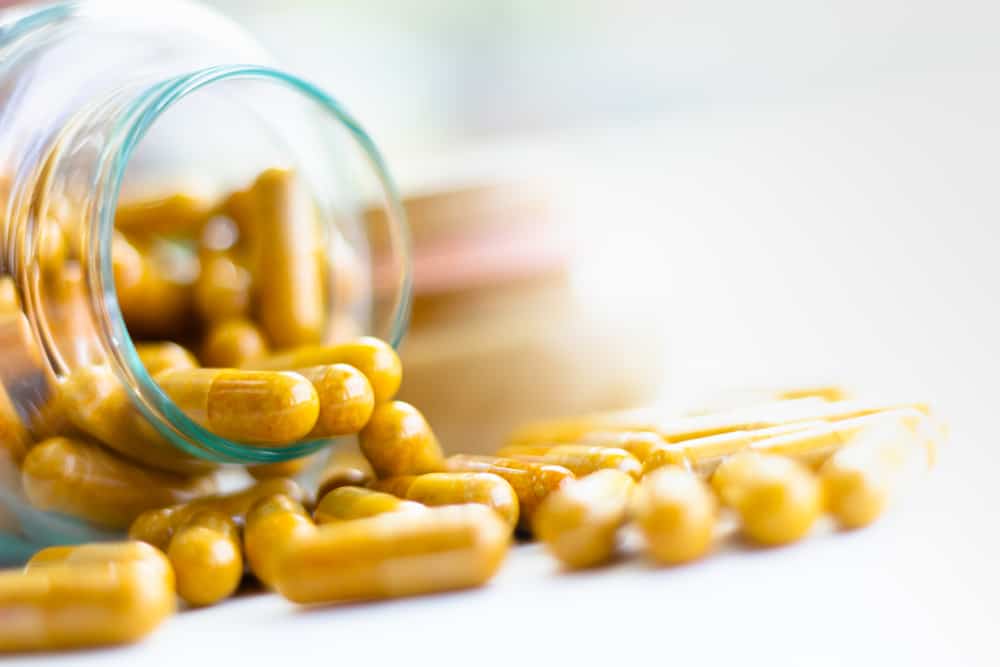 Bottom Line
Bottom Line on Menofit Results
When it comes to reducing the symptoms of menopause, Menofit may be effective for some individuals. Their long list of ingredients may help some people, but in reality, this kind of formula may lead to side effects. This menopause product is expensive, and there is no evidence it can help with weight loss.
Improving your health and losing weight can be a lot easier with a clinically-researched weight-loss program like Noom. The weight-loss system available from Noom uses science to teach users about their eating habits and make healthier lifestyle choices. We love that the users are losing weight with the help of their app, which offers features like custom meal plans and 1:1 coaching sessions.
We also love that Noom is offering a free trial offer to all Dietspotlight readers who want to give this program a try. Make sure to check out this offer soon, as it is only available for a limited time!
Learn More About Noom »