Met Rx Big 100 Review

- 14 Things You Need to Know
I paused before I hit the "publish" button on this one because my conclusion was a bit of a shocker. We decided to look at the ingredients, side effects, scientific studies, and customer service quality of MET-Rx Big 100 meal replacement bars. Hundreds of reviews were thoroughly examined. Then, we condensed and summarized to give you the info you need.
Met Rx Big 100 can be purchased through their Official Site.
Overview
What is MET-Rx Big 100?
MET-Rx Big 100 is a meal replacement protein bar aiming to reduce appetite while helping the body to recover and build lean muscle mass. Customers have taken MET-Rx Big 100 bars for various fitness reasons.
Bodybuilders attempt to gain weight by eating MET-Rx Big 100 bars while others use them to suppress hunger and lose fat.

Each bar contains 32 g of protein, 26 g of sugar, and 14 g of fat adding up to 410 calories.
Even though these MET-Rx Big 100 bars may be beneficial for fitness purposes, the amount of sugar in each serving is notably high for a dietary supplement.
Flavors of MET-Rx Big 100 include:
Crispy Apple Pie
Fruity Cereal Crunch
Chocolate Chip Cookie Dough
Jelly Doughnut Crunch Bar
Peanut Butter Pretzel
Super Cookie Crunch
Vanilla Caramel Churro
Before delving deeper into this product, let's explore some of the research into the ingredients:
Products Similar to Met Rx Big 100
Company Bio
The Company Behind MET-Rx Big 100
MET-Rx is a company that has been around for over 20 years. Dr. Scott Connelly founded it to help sick patients maintain muscle mass while staying in their hospital beds. The products seemed to work efficiently for the first five years, and Dr. Connelly became famous.
His company received scrutiny when MET-Rx research claims were found to be fake. Nevertheless, Dr. Connelly pressed on, and his MET-Rx supplements became popular.
The company began to change when he sold it in 2000 to the Rexall Sundown Incorporation. Rexall Sundown's owners decided MET-Rx could be beneficial to more than just hospital patients. Over the years, the company transformed into a fitness-focused business that targets the bodybuilding and athletic industries.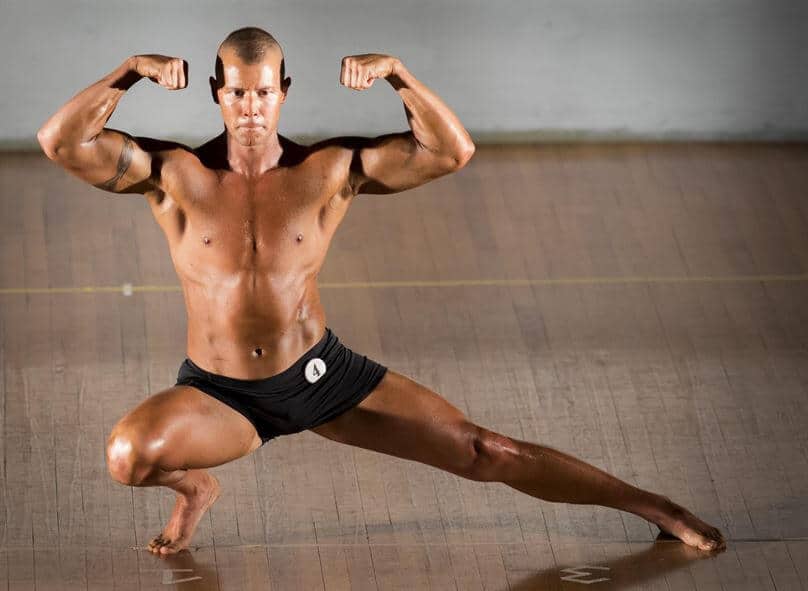 Met-Rx began sponsoring professional athletes such as weightlifters and football players in the early 2000s, which helped the company gain popularity. MET-Rx is still in California, and Nature's Bounty Co. currently owns it. They specialize in weight loss supplements, protein shakes, powders, and meal replacement products. MET-Rx sells over $100 million in products every year.
The marketing team targets various age groups, from young to old, while shipping its products domestically and internationally. The most popular areas where MET-Rx products sell well include South America, Africa, Asia, Australia, the Middle East, Mexico, Canada, and the Caribbean.
Contact Details & Return Policy
You can contact MET-Rx by calling their customer service number at 855-972-0587. They are available from 6 am to 6 pm, Monday through Friday, or 9 am to 5 pm on the weekend.
You can also reach them by filling out a "contact us" form on their Official MET-Rx website or emailing them at metrx@worldpantry.com.
MET-Rx also offers returns on all of its products that you purchase through their website. Unfortunately, the company's distribution centers do not currently offer any exchanges on their products. However, you can receive a refund of money that you've spent as long as you fuirst bring the situation up to customer service.
Scroll below for one of the best products we've seen over the last year.
Ingredients
MET-Rx Big 100 Ingredients
MET-Rx Big 100 contains several ingredients, including:
L-glutamine
Soy lecithin
Soy protein isolate
Sugar alcohols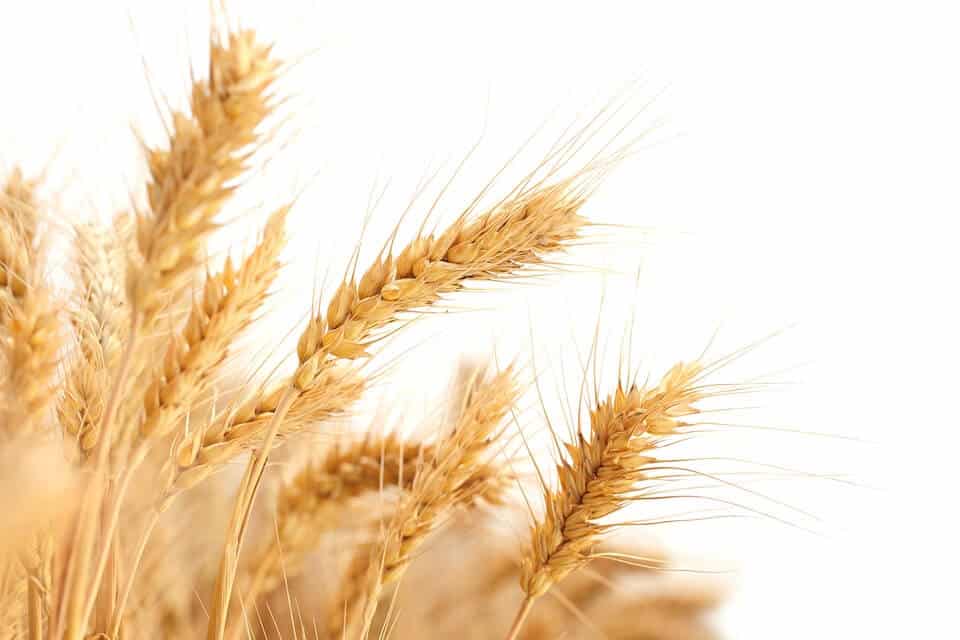 Wheat fiber
Whey protein concentrate
Whey protein isolate
Vitamins
Minerals
Surprisingly, many of the ingredients in this product are natural. This convinces nutritionists that MET-Rx took the time to create a meal replacement bar that will benefit people by decreasing hunger without jeopardizing overall health.
However, due to the amount of sugar in MET-Rx Big 100 bars, nutritionists and strict dieters have recommended other options.
Side Effects
MET-Rx Big 100 Side Effects
So what kind of side effects should we watch out for? The MET-Rx Big 100 bars do not come with a long list.
Possible side effects from the bars are not unique, and altering eating habits will always cause mild discomfort. These bars have an ingredient called sugar alcohol, which can cause irregular digestion patterns. Irregular digestion can lead to flatulence, stomachaches, nausea, and increased bowel movements.
Benefits
MET-Rx Big 100 Benefits
The claimed benefits of eating the MET-Rx Big 100 bars range from fitness benefits to health improvements. MET-Rx claims these bars will not only help reduce hunger throughout the day but that they will also boost energy and reduce the overall recovery time between workouts.
The long-term benefits that it allegedly gives are lean muscle growth, weight loss, and a healthy, well-sculpted body. The combination of natural ingredients and high-quality protein is to help an individual reach their fitness goals and create a noticeable change in their physique.
MET-Rx is supposedly beneficial to customers who are physically active on a regular basis, and also to people who are occasionally active as long as they are on a relatively healthy diet.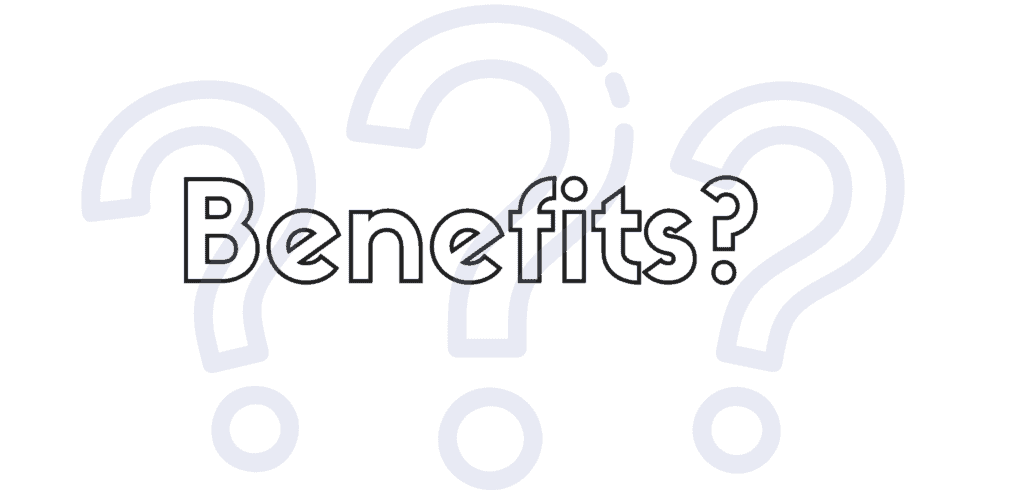 The company claims to produce higher sports performance results compared to other fitness products.
Along with these benefits, MET-Rx states that its products are extremely easy and convenient to use.
The MET-Rx website states that its products are advantageous for women who want to improve their physique and it assures users that they will help increase metabolism if you take them daily when exercising.
Not only is the MET-Rx Big 100 ideal for young customers, but the company also states that nutrients in the product will benefit the elderly, who are often susceptible to losing muscle mass.
Does It Work?
Does MET-Rx Big 100 Work?
The MET-Rx official website provides statements regarding the amount of research behind their various supplements and products.
They supposedly have 20 years of research supporting the quality and efficacy of the fitness products they offer.
Although the MET-Rx website contains testing results for the amino acid in Metamyosyn protein, these meal replacement bars do not have any direct clinical or medical proof supporting the company's claims of muscle growth, weight loss, or even decreased hunger.
The MET-Rx official website contains many claimed benefits about MET-Rx Big 100 meal replacement bars, but those claims also come with a condition.
The company states that users should constantly be working out on a regular basis while taking the product.
They also state that results will come if the user stays on a regulated diet and does not consume many unhealthy foods while eating the bars. That being said, doctors and fitness connoisseurs have concluded that there is no clear proof that the bars will produce results independently. In fact, they believe that it might be a good idea to look at cheaper supplements or weight loss alternatives.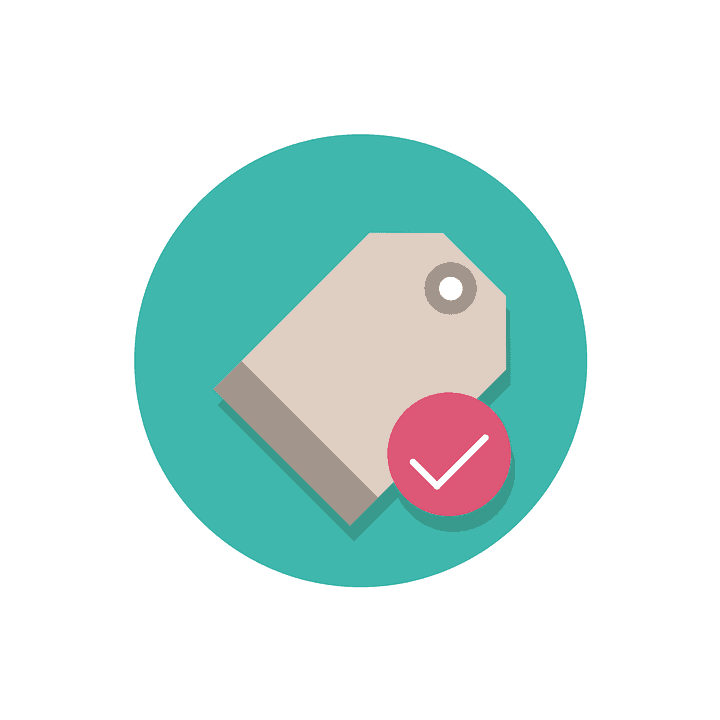 There is no evidence to back up Met-Rx's claims that the products can stimulate weight loss or even enhance muscle growth. If using the bar for weight gain and muscle growth, the high sugar and high fat may not be much of a problem. However, if using the bar as a meal replacement, the sugar and high fat content are not exactly healthy for the body.
According to doctors, every person needs to have at least some carbohydrates to recover after a workout. But those carbs certainly don't need to be sugars and not 29g of them.
Reviews
MET-Rx Big 100 Reviews
Customers have given MET-Rx Big 100 a variety of reviews concerning the product's quality, taste, prices, and efficiency.
The MET Rx Big 100 colossal bar reviews typically give the product a high rating overall, with some negative comments.
The majority of users have rated the meal replacement bar positively for its remarkably good taste. Many protein bar companies fail in this category, which is why MET-Rx stands out in this aspect.
Along with the taste, the quality of the bars has also received favorable reviews. One thing customers have complained about is the high cost of the product and the varying results for those trying to lose weight.
Customers were not impressed with how much sugar is in the bar, especially those attempting to lose weight.
When asking how healthy MET Rx Big 100 is, one must take into account the negative nutrition facts as well as the positive ones.
Where to Buy
Where Do I Buy MET-Rx Big 100?
Various online and brick and mortar stores sell MET-Rx products, including retail and supplement stores.
The most reasonable place to buy the meal replacement bars is on the MET-Rx Big 100 website, where you can find all of the MET-Rx products. Other retailers selling the bars include:

Amazon.com
Walmart
iHerb
Vitamin Shoppe
Bodybuilding.com
The price of each flavor depends on where you buy them.
Cost
What is the Cost of MET-Rx Big 100?
The price of MET-Rx Big 100 will depend on where you purchase the product.
The official website offers single bars, 9-Packs, and 36-Packs for $2.99, $21.51, and $71.64 respectively.
On Amazon, a 4-Pack, 8-Pack, and 9-Pack costs $13.28, $$13.88, and $18.79, respectively.
Alternatives
MET-Rx Big 100 Alternatives?
There are various protein products and meal replacements besides MET-Rx Big 100 bars.
Quest Bars
One of the highest rated meal replacement snacks is the Quest Bar. Quest Bars have 20 grams of protein and three grams of sugar.
These bars not only stand out for their high protein and low sugar content, but they also have a combination of natural ingredients.
Quest bars have received high ratings for their quality and taste, but they are a bit on the expensive side, costing two to three dollars per bar.
BSN Syntha-6
Along with the Quest Bars, the BSN Syntha-6 protein crisp is famous for its taste, high protein content, low calories, and low sugar.
Syntha-6 protein crisp has 20 grams of protein, 230 calories, and 2 grams of sugar.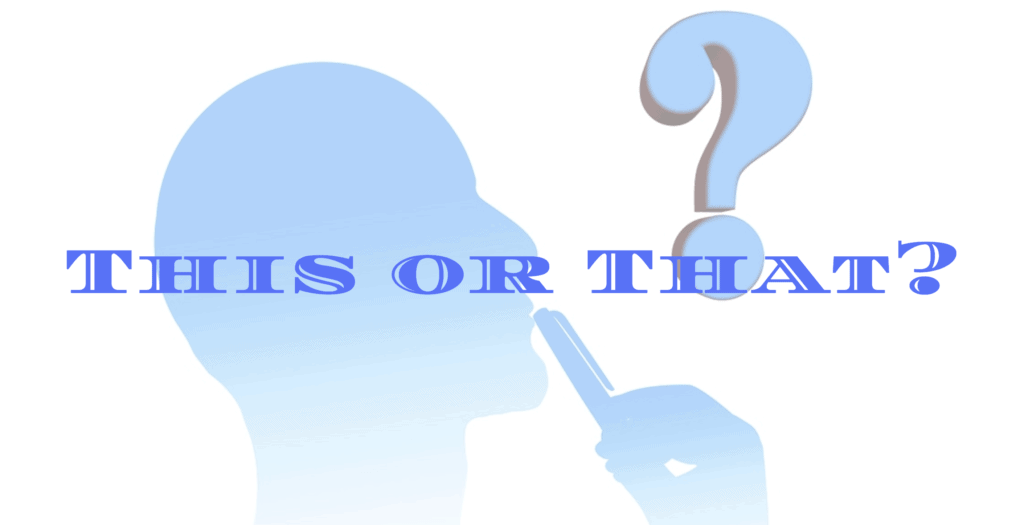 Protein Cookie
Another highly rated and popular product is the Protein Cookie from Muscle Tech. Each cookie contains 18 grams of protein and 350 calories.
The main issue with Protein Cookie is the 14 grams of sugar and the 9 grams of fat. The Protein Cookie costs two dollars per cookie.
Optimum Nutrition's Cake Bites
These Cake Bites have received considerably high ratings for their taste and low sugar content.
One serving of three Cake Bites has 20 grams of protein and only five grams of sugar. A box of 12 containing three bites each is $19.99.
Directions
Directions For MET-Rx Big 100
You're meant to eat MET-Rx Big 100 bars immediately after a workout if you're trying to build muscle. You can also eat them in place of or with a regular meal if trying to lose weight.
The bars are not to replace every meal of the day and you should only eat them every three to four hours.
Along with consuming these meal replacement bars on a regular basis, MET-Rx states that users should be working out each day to balance exercise with a well-rounded diet.
This combination is to increase the flow of nutrients into the body to benefit the user's health in the long run. Users should also note that MET-Rx Big 100 is mainly with soy protein isolate. If they have any soy related allergies, they should contact their physician before purchasing the product.
Weight Gain
MET-Rx Big 100 and Weight Gain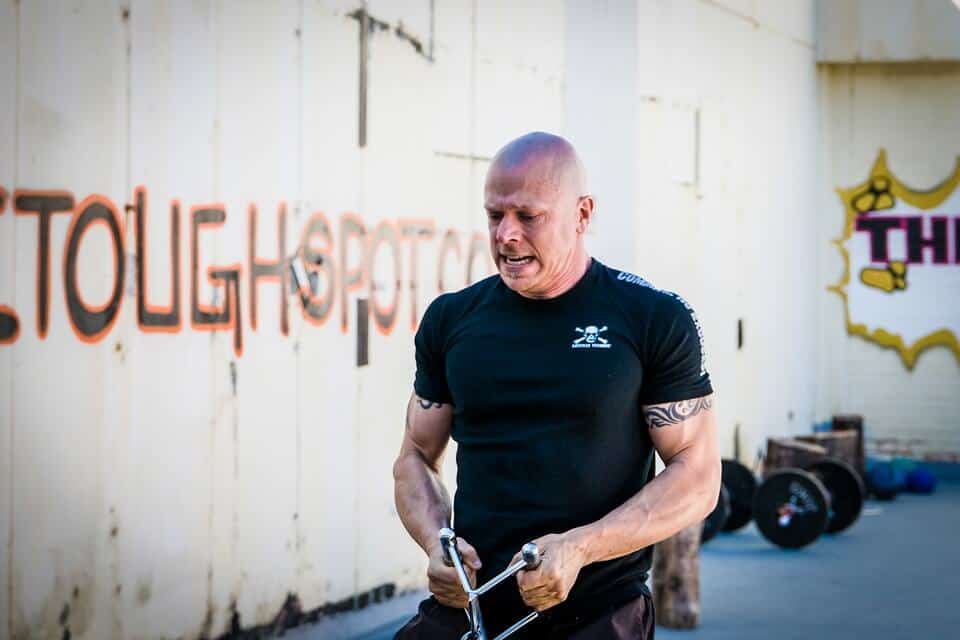 The answer will depend on the customer's goals.
If someone is trying to lose weight or reduce hunger, these meal replacement bars may be a good option to consider. They might help an individual reach their weight loss goals if they are taking in fewer calories and carbohydrates than they would on a regular basis.
You should also note that consuming the bars alone will not necessarily increase weight loss, as the MET-Rx website states. Customers need to work out on a regular basis to stimulate fat burn. You should eat the bars to reduce hunger instead of unhealthy foods that will simply cause you to gain weight.
Another thing to keep in mind is that people who participate in physical activity on a regular basis will more likely lose more weight compared to people who do not. Therefore, users need to realize that MET-Rx meal replacement bars are not necessarily a key factor in weight loss, habitual physical activity is. This means that other weight loss options should remain in consideration.
Eating healthy products while working out consistently will help burn fat; which means that at some point, a meal replacement bar may be simply unnecessary.
What Users Are Saying
What Users Are Saying
"The only protein bars that I will eat. They taste so good and do not taste like pure protein/vitamins."
"Not worth it. – These are huge but they taste like sawdust. I couldn't even eat half of it. I'm sorry for the bad review but. It is not good and I have three boxes. My husband eats everything and he didn't even want it after two bites."
"Ok for protein, not the best tasting."
Bottom Line
The Bottom Line – Does Met-Rx Big 100 Work?
Are you unwrapping a Met-Rx Big 100 bar? Well, we like that that some positive customer comments are on the web and the company has been in business for years, but we're sceptical about this one because there are no clinical studies supporting the strength-building claims. We also have reservations due to customers talking about bad taste and a high price tag.
If you want to improve your strength gains, our suggestion is a program that teaches you how to eat right and is backed by published clinical studies.
Among the best programs we've seen this year is one called Noom. The quality of the tools provided is unprecedented. There is human one-on-one coaching, food logging, an extensive food database and more. Plus, science says it works because people lose weight and keep it off.
The company that's behind Noom is so confident in their weight-loss app, they're providing customers with a free trial offer.
Learn More About Noom »