Metabolife Review

- 16 Things You Need to Know
You're about to learn everything you need to know about Metabolife. We felt this one deserved an in-depth look at the ingredients, side effects, scientific studies, and customer service quality. Additionally, we examined hundreds of user reviews and comments. Then, we summarized and condensed the info to give you the facts you need.
Metabolife can be purchased through their Official Site.
Overview
What is Metabolife?
Metabolife refers to a line of dietary supplements manufactured and marketed by a company known as Metabolife International. Metabolife pills are designed to increase metabolism, suppress appetite, and provide the energy that is required by the body to achieve your weight loss goals.
Metabolife International has been around since the 90s, and they claim that they are a trusted brand for weight loss supplements. In the early days of its operation, Metabolife International launched an ephedra-based supplement popularly known as Metabolife 356, its best-selling product.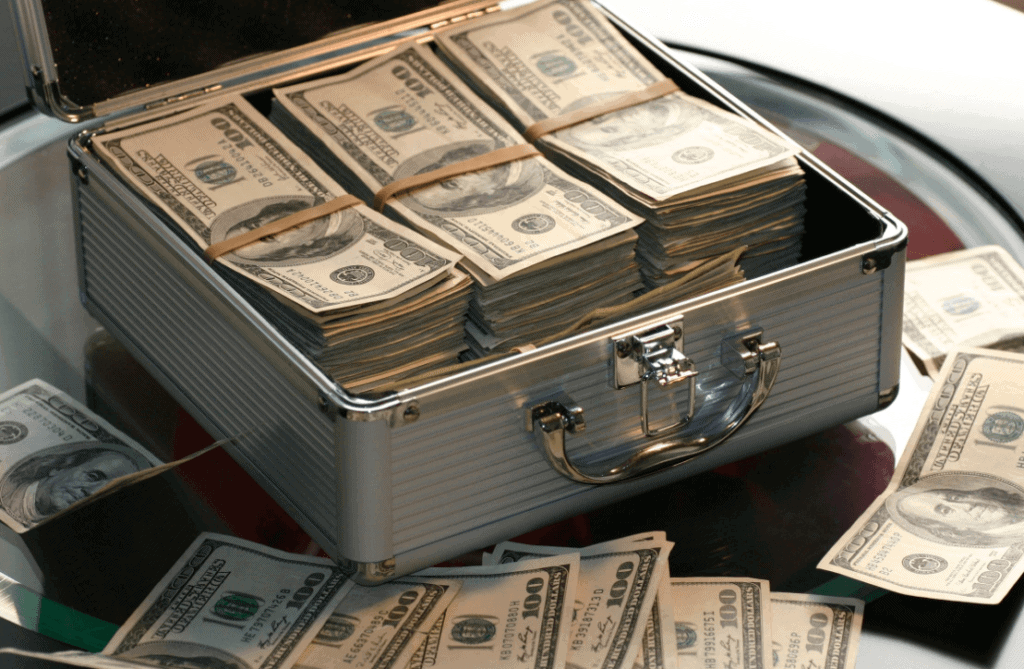 Metabolife 356 weight loss supplement earned the company millions of dollars in annual sales. However, Metabolife 356 hype was short-lived as the supplement was reported to cause adverse side effects. The FDA intervened in 2004 and banned the use and sale of ephedra-containing supplements.
Does It Work?
The Journal of Clinical Endocrinology and Metabolism — " results did not support the hypothesis that calcium supplementation at 1000 mg/d in conjunction with moderate dietary restriction has a beneficial effect on fat mass or weight loss over a 25-wk intervention."
Interdisciplinary Toxicology — "consumption of iron and copper with drinking water led to excessive weight gain and increase of adipose tissue mass"
Advances In Nutrition — "routine use of micronutrient supplementation (including thiamin) during periods of caloric restriction may be needed."
Metabolife Competitors
Company Info
How Did Metabolife Start?
Metabolife started back in the days of ephedra. The company was founded by a former police officer, Michael Ellis. Mr. Michael was put on probation for his involvement with a methamphetamine lab. Together with his childhood friend, Michael Blevis, they were involved in the production and distribution of methamphetamine.
The two were arrested and sentenced to imprisonment for their involvement with a methamphetamine lab. When the childhood friends were released from the prison, they launched Metabolife, a company that manufactured and distributed ephedra supplements.
The company marketed Metabolife 356, an ephedra supplement, as a bodybuilding supplement. The company rebranded the product later in 1995, where they sold it as a dieting aid. Metabolife adopted a unique marketing strategy that saw the ephedra diet supplement grow in popularity in the late 90s and the start of the new millennium.
During this time, Metabolife made millions of dollars in revenues from the sale of the supplement. After the FDA banned the ephedra-containing supplement in 2004, Metabolife opened another line for ephedra-free supplements. The ephedra-free line consists of two types of supplements: weight loss and the other line for weight management.
The company came up with a product known as Metabolife ultra, which served as Metabolife 356 replacement. The Metabolife ultra is claimed to contain minerals, vitamins, and Super Citrimax garcinia and guarana extracts.
Twinlab (also known as Ideasphere) acquired Metabolife and removed the multi-level marketing model to make the product more accessible.
Scroll below for one of the best products we've seen over the last year.
Claims
Metabolife Claims
Most people, who swear by Metabolife pills, claim that Metabolife has enabled them to achieve the desired weight loss results. However, it remains unclear whether it is only Metabolife Ultra that helps them to attain these results, or it is the reduced calorie intake and regular workouts that accompany these supplements.
It is also worth noting that since Metabolife Ultra is a dietary supplement and it is readily available over the counter, none of the company's claims can easily be verified by independent research/studies or even by the FDA.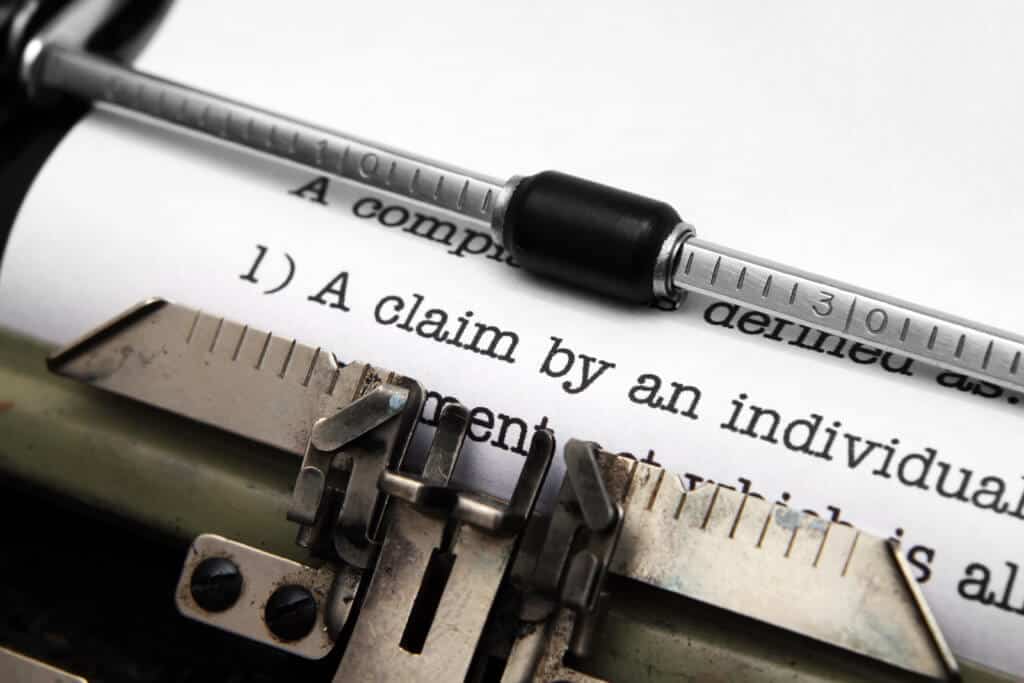 Metabolife claims that it is a 'trusted partner in weight loss. They also argue that their products contain all-natural ingredients that are safe for human consumption. The company claims that taking Metabolife diet pills alone will aid in your weight loss. Let's analyze the ingredient profile in the Metabolife diet pills.
Ingredients
Metabolife Ingredients
Metabolife brand has three main products. They include Metabolife Green Tea, Metabolife Ultra and Metabolife caffeine free.
Metabolife Ultra
Information on the company's website indicates that Metabolife Ultra contains a unique caffeine formulation and the potent antioxidant coenzyme Q10. These two ingredients help in sustaining your energy levels while keeping you on track with your weight loss goals.
If you look keenly at the Metabolife ultra ingredients, they are quite similar to many other diet pills that are currently in the market. Metabolife ultra has a proprietary blend that has ingredients that can aid in weight loss.
However, the company deliberately fails to disclose the exact quantities, so the consumers are left wondering whether the components are enough to work efficiently on the body.
Ingredients in Metabolife ultra include:
Calcium
Sodium
Chromium
Caffeine
Coenzyme Q-10
Super Citrimax garcinia extract
Metabolife Green Tea
Metabolife Green Tea
Metabolife green tea contains active compounds known as catechins that can help in weight loss. The company claims that Metabolife green tea diet supplement has been tested and results have been validated. Possibly, this fact could be right.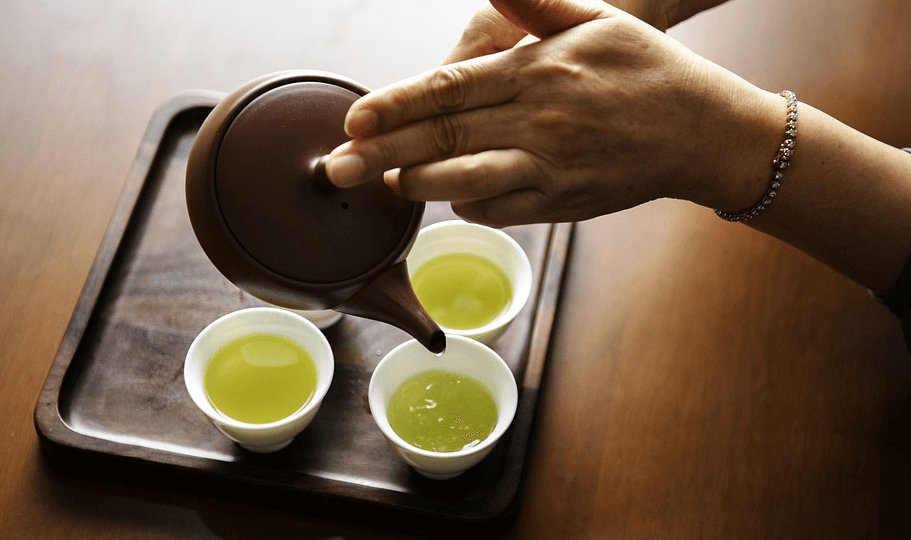 Substantial research has been conducted on green tea, and the results agree that it can aid in weight loss, according to the Canadian Pharmacists Journal. 
However, failure to disclose the exact quantities of green tea used in this product leaves the consumers wondering if there are enough amounts of green tea to spur weight loss. Metabolife green tea ingredients include:
Calcium
Copper
Sodium
Chromium
Potassium
Super Citrimax garcinia extract
Metabolife green tea proprietary complex
Guarana seed extract
Green tea extract
Yerba mate extract
Metabolife Caffeine Free
This diet pill was designed for users who want to lose weight, but they want to avoid the effects of taking caffeinated diet pills. The following is Metabolife Caffeine free ingredient profile
Thiamin
Niacin
Riboflavin
Calcium
Potassium
Sodium
Chromium
Super Citrimax garcinia extract
Does it Work
Does Metabolife Ultra Work?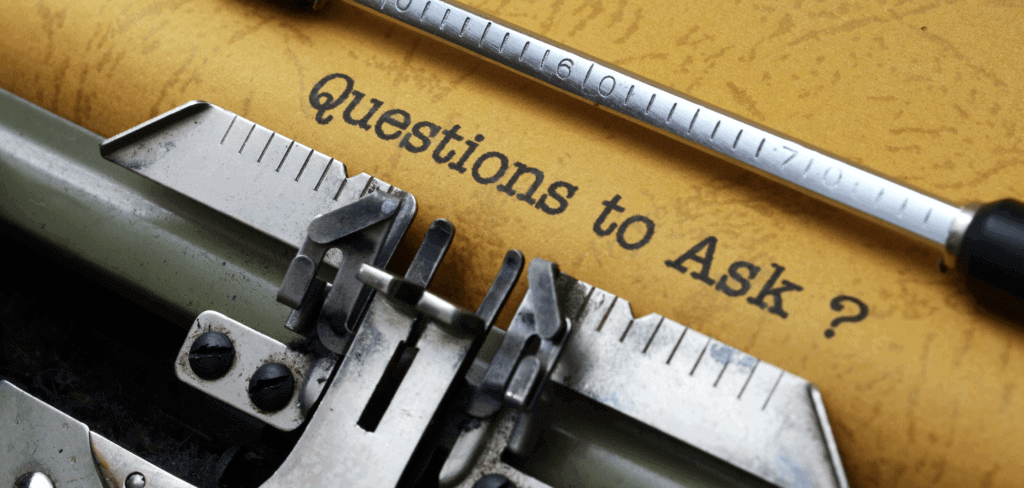 It would be difficult to tell whether Metabolife pills work unless you take a more in-depth look into the ingredients used to make the Metabolife diet pill.
Calcium
One of the ingredients used in abundance in Metabolife diet pills is calcium. Several studies have reported that calcium plays a crucial role in weight loss and especially on enhancing fat metabolism. Most of the people recognize calcium for the role that it plays in strengthening teeth, bones and helping in building a strong body structure.
What they are not aware of is that calcium has a host of other health benefits such as regulating body weight.
Chromium
Chromium is one of the ingredients found in most weight loss diet pills. Chromium is an essential mineral that is required by the body in minute quantities. Over the last few decades, diet supplements containing chromium were marketed as 'miracle supplements' that helps users to lose weight quickly.
So, is it true that chromium can aid in weight loss? In 2013, researchers conducted a study that sought to investigate the effects of chromium on obese adults. They administered between 200-1000 micrograms of chromium per day on the subjects to determine whether it influenced weight loss. The study reported that there was not enough evidence that chromium can aid in weight loss.
A compilation of studies on chromium has revealed that it does not produce substantial weight loss results as it has been touted over the years. In fact, experts argue that majority of the people may fail to notice any difference.
However, there is some proof pointing to the fact that chromium is a great appetite suppressant.
According to The Diabetes Educator, "Supplements containing 200-1,000 mcg chromium as chromium picolinate a day have been found to improve blood glucose control."
Garcinia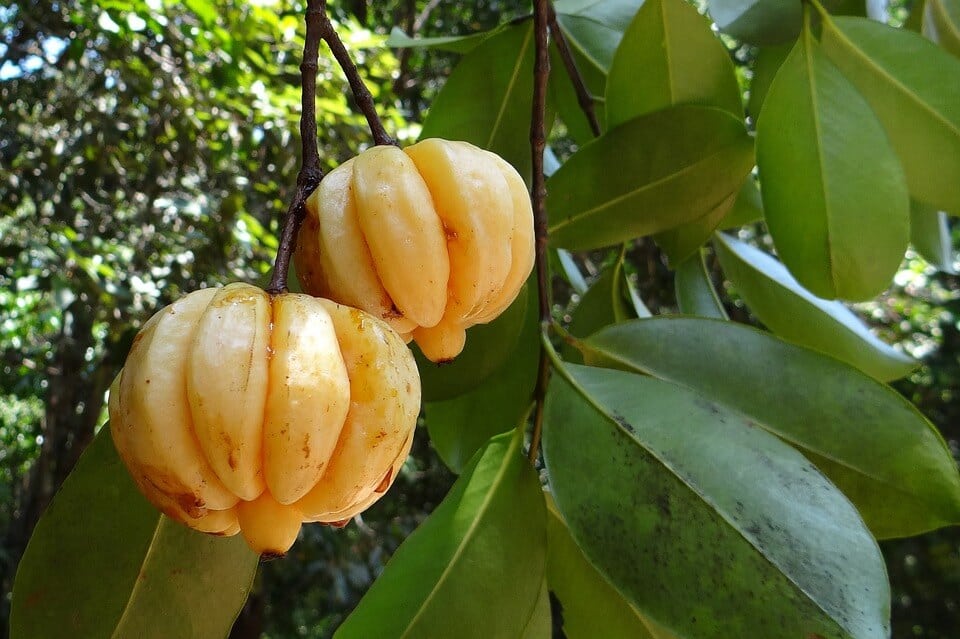 Many studies have been conducted on garcinia, but most of them are based on animals. The use of the pumpkin-shaped fruit grew in popularity in the 1950s when scientists discovered a chemical component that was like the acid found in oranges and lemons. The compound in garcinia cambogia is the hydroxycitric acid.
The earliest studies on garcinia cambogia were based on rats where it was reported that garcinia cambogia contributed to weight loss in animals. A lot of supplement making companies cropped up to capitalize on the hype and market their garcinia-containing diet supplements.
Although some studies have reported that garcinia does not contribute to significant weight loss in humans, there is evidence that garcinia contains components that help in suppressing the appetite. A review reported in the Journal of Obesity revealed that individuals who participated in garcinia cambogia study lost two pounds more than those who did not participate.
Proprietary Blend
Proprietary Blend Of Ingredients
This is where it gets a little dubious with most of the diet supplements, including Metabolife. Whereas the company has published information on all the other ingredients, consumers are not aware of what is precisely contained in the proprietary blend in the different Metabolife diet pills.
Each of the three products has its proprietary blend. For instance, Metabolife ultra has caffeine, and the Metabolife green tea has green tea extracts. However, there is no way consumers can know the specific amounts of ingredients used in the products.
Besides the ingredients listed above, the three products contain several vitamins and minerals that help maintain balance in the body. Most vitamins and minerals such as riboflavin, thiamin, vitamin B6, calcium, and pantothenic acid have been shown to support weight loss.
If you read the numerous Metabolife reviews, you will notice mixed feelings about the products. Unfortunately, you are likely to find many reviews from the customers that aren't positive. In some of the reviews, some people like the fact that Metabolife gives them an energy boost.
The same customers will also complain that the Metabolife diet pills are not helping them to lose weight. Other users are frustrated that they are not getting the results that they expected.  So, whether Metabolife pills work depends on an individual's efforts: taking a healthy diet and exercising regularly.
After looking deep into the Metabolife product ingredient profile and user reviews, you will realize that Metabolife products are not as efficient as claimed. If you decide to spend your money on this product, be sure to stick to a healthy eating plan and routine exercises to help you achieve your weight loss goals.
Benefits & Results
Metabolife Benefits And Results
Metabolife is promoted to produce several benefits for the users. These benefits include: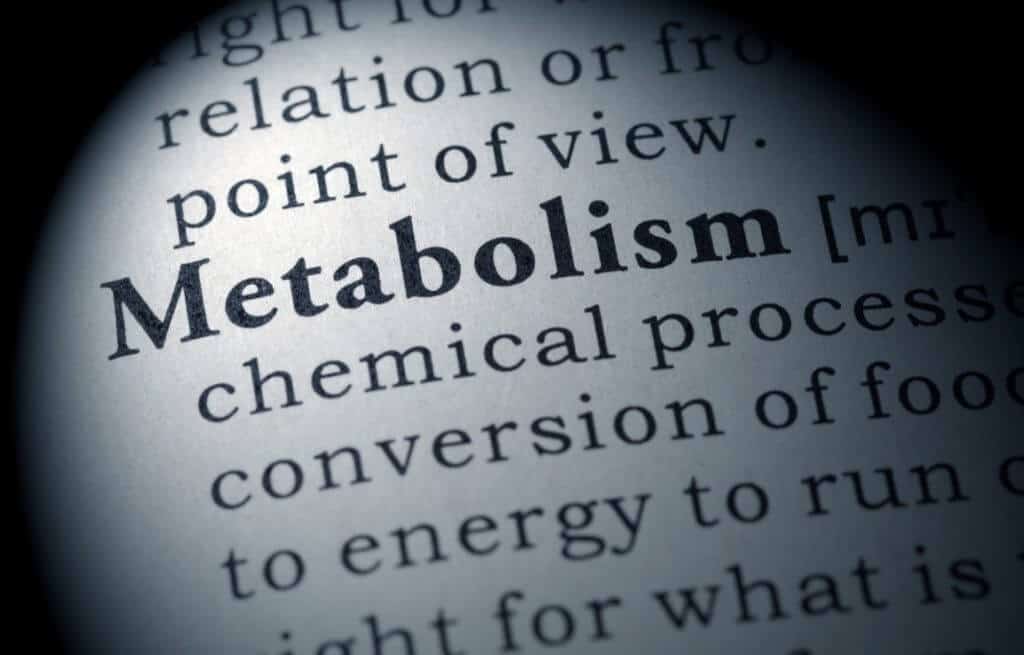 Boosting metabolism
Suppressing appetite
Promoting thermogenesis
Enhancing energy production in the body.
Weight Loss
Details On Metabolife And Weight Loss
As highlighted earlier, Metabolife comprises of three product variations. They include the Metabolife Ultra, Metabolife caffeine-free, and Metabolife green tea. The company claims that the three products are manufactured while observing top safety measures.
Metabolife products are designed to increase an individual's energy to help them manage their weight loss plans. Metabolife green tea is another product produced by the company to aid in weight loss. Metabolife green tea is considered to have numerous health benefits since it contains green, rich in antioxidants, according to Molecular Nutrition and Food Research.
The third ingredient is the Metabolife caffeine-free, designed for use by individuals who want to avoid caffeine consumption.  The three Metabolife diet pills contain one common active ingredient known as Super Citrimax. This is a proprietary blend that includes garcinia cambogia extract.
The garcinia cambogia extract contains a compound known as hydroxycitric acid, which is the crucial component believed to stimulate weight loss. The hydroxycitric acid is extracted from the tropical fruit peels, where it is found in high concentrations.
It is believed that garcinia extract inhibits an individual's appetite by blocking hunger messages from reaching the brain. It also works by making you feel fuller. Garcinia extract also works by blocking fat synthesis. Garcinia achieves this by preventing the action of citrate lyase from turning carbohydrates in the body into fats. Instead, these carbohydrates are channeled into energy production.
Garcinia extract also functions by boosting the level of serotonin in the brain. An improved serotonin level enhances your moods and regulates sleep, thus reducing emotional eating.  The proprietary blend also contains guarana extract. Guarana refers to a climbing plant indigenous to the Amazon, where it is cultivated for its rich fruits in caffeine. The plant is also widely available in Brazil.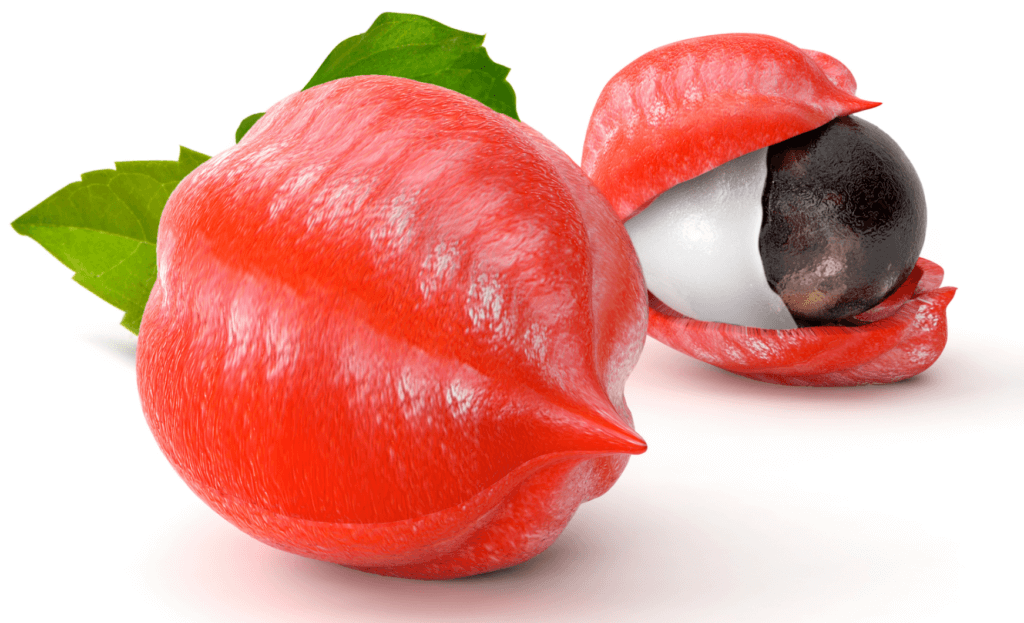 Guarana vines have been used for a long time in Brazil to treat various health conditions.  Guarana is an efficient and natural fat booster. It contains twice the amount of caffeine found in coffee. In the recent past, the use of guarana mainly as an energy supplement gained much popularity.
Because it contains high amounts of caffeine, guarana has been reported to support cognitive functions. It increased the amount of energy produced in the body, which helps to promote weight loss. Other ingredients present in Metabolife diet pills include minerals and vitamins, which play a unique role in promoting metabolism and enhancing weight loss.
Instructions
How To Use (Take) Metabolife?
Metabolife diet pills are recommended to be taken three times a day. The recommended dosage is two tablets of Metabolife diet pills in the morning, which should be taken on an empty stomach. The manufacturer states that each dose of Metabolife contains caffeine that amounts to two cups of coffee.
Each dose of the Metabolife diet pills should be taken at least four hours apart. Experts recommend that you observe a proper diet and routine workout when taking Metabolife.
Side Effects
Potential Metabolife Side Effects
The primary ingredient in Metabolife extreme energy that causes immediate side effects is caffeine. Consumption of high amounts of caffeine is associated with rapid heart rate, according to Scientific Reports.
Prolonged consumption of caffeine may cause weakened blood vessels, which may eventually lead to varicose veins.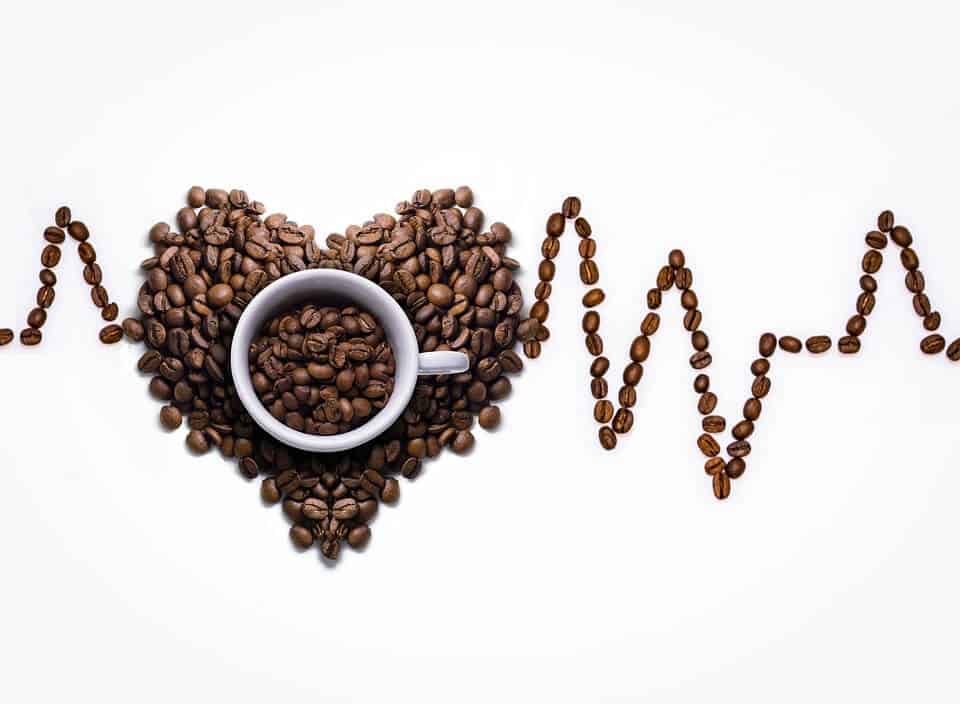 Continued use of caffeine may also result in irritability and physical and psychological withdrawal symptoms.
Warnings
Metabolife Product Warnings
Users who have a history of chronic conditions such as abnormal circulation, heart conditions, somatic disorders, or those currently under a prescription medication, should consult a doctor before taking Metabolife extreme energy.
Metabolife is not for use by individuals under the age of eighteen years.
Users should not exceed the recommended dosages
Users are advised to discontinue using Metabolife if they experience adverse side effects.
Lawsuits
Metabolife Lawsuits
Metabolife has faced some lawsuits since it was launched. IRS investigated the company for income tax evasion. The founders of Metabolife extreme energy were also charged with eight counts of making false statements to the FDA about the adverse effects caused by Metabolife 356. The company is also facing more than one billion in personal injury legal claims.
Cost
Metabolife Cost
Currently, only the Ultra and Extreme Energy Variants are available from online retailers like Amazon and Walgreens. You can expect to pay $20 or more.
What Users Are Saying
What Users Are Saying
"I've used this product ever since it came on the market. I use it for energy when I'm exercising to loose weight. I've had very good results. I'm 62 years old. I've had a weight gain and I'm using the product that has never failed me. I have a goal to loose 15lbs."
"Did not help with energy at all. Nothing like the old metabolife."
"This protein powder tastes great-I got the chocolate. I won't buy it again though because it has more than settled and the container is so misleading. It makes me wonder what else might be setup somewhat inaccurately, ie the ingredients."
Bottom Line
The Bottom Line – Does Metabolife Work?
So, should you run out and buy a Metabolife supplement? Well, we like that all of these products are easy to find online and some natural herbs, but we have some reservations about this company because there's no solid clinical research used to connect the supplements to weight-loss. Furthermore, we're concerned about the unpleasant side effects some users experience. Not to mention, the fad ingredients that are used that didn't produce results.
You want to lose weight and we're here to help. That's why we suggest going with a weight-loss app that is backed by solid science and user success.
Among the best products we've seen this year is one called Noom. The basis for the program is human coaching and personalized meal plans with tools that include food and exercise tracking, expert and nutritionist support and more. We love that the program is clinically proven, which definitely allows this app to stand out from the competition.
The makers of Noom are so confident in their product they're offering a free trial offer to all Dietspotlight readers.
Learn More About Noom »