Metadrine Review

- 11 Things You Need to Know
Some products with thermogenic formulation have been scientifically proven to help with burning fat, and more supplements have been coming on the market claiming to use that technique. Metadrine is described as a thermogenic supplement containing natural components.
Have the ingredients in this supplement been authenticated through clinical studies? Can it boost your metabolism and heighten fat burning like capsaicin and other plant extracts? We went on a deep search, looking at clinical studies and considerable research done by scientists to corroborate these claims. Make sure to reach the bottom line for our team's verdict on this supplement!
Metadrine can be purchased through their Official Site.
Overview
What is Metadrine?
Metadrine is a thermogenic weight loss supplement that blends various nutrients. According to the company, these ingredients have been shown to improve basal metabolic rate. These nutrients target numerous essential metabolic channels.
Metadrine also says it increases the action of enzymes included in extreme heat outcomes and promotes burning fat to give the energy expected to increase metabolic rate. All of the ingredients in Metadrine are expected to work together to improve basal metabolism and help you lose weight, and it contains patented ingredients as well, but what does the research say?
Metadrine Competitors
Who Makes Metadrine?
The non-gmo, gluten-free Metadrine vegetarian capsules are created by Supersmart.com, a company that has been creating dietary and nutritional supplements since 1992.
Metadrine Customer Service
For telephone inquiries, you can reach the Metadrine company at +1 (786) 522-3907 or write them at Supersmart USA, LLC – 66 W Flagler St, Room 918 – 33130, Miami FL.
Other Products From the Makers of Metadrine
Other products from the makers of Matadrine include:
Daily 3® Multivitamin Supplement
Vitamin D3 5000 IU
Super Omega 3
Senolytic Complex
Tropislim Weight Control
Fat & Carb Blocker
Weight Loss Formula
Weight Loss Booster
Scroll below for one of the best products we've seen over the last year.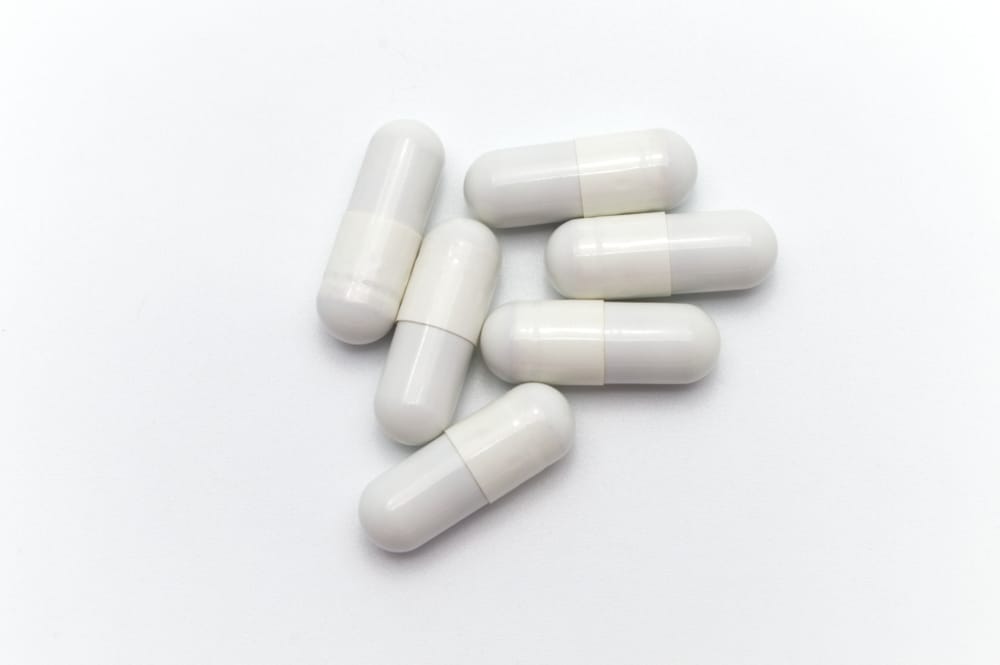 Claims
Metadrine Claims
Metadrine makes multiple claims about their supplement, including the fact that it:
Has been demonstrated to precisely boost basal metabolic velocity.
Facilitates the use of fat, which is burned to provide the fuel required to increase metabolic rate.
They also say its ingredients work on basal metabolism to help reduce weight gain.
Ingredients
Metadrine Ingredients
These are the ingredients found in Metadrine, including patented ingredients:
Theobroma cacao extract
Green tea extract
5-hydroxy tryptophan
Chromium polynicotinate
Capsimax®
Fucoxanthin
Super Citrimax®
Caffeine
Acacia Gum
White Rice Flour
Does Metadrine Work?
Theobromine, according to PubChem, is a stimulant and satiogenic drug is standardized in theobroma cacao extract.
L-tyrosine aids in increasing basal metabolism and the maintenance of thyroid gland development, which may decrease during dieting, according to the U.S. Department of Affairs. The amino acid is turned to noradrenaline, a drug that suppresses appetite.
Caffeine studies show that it has a strong stimulating effect on the body's primary metabolism. Caffeine research published in the American Journal of Clinical Nutrition and Current Neuropharmacology shows that it extracts lipids, generating fatty acids that are more easily burned.
Green tea extract improves weight loss and calorie burning. It can enhance basal metabolism by as much as 6%, according to Chinese Medicine.
Sinetrol® is a natural extract made from citrus fruits with high polyphenol content such as oranges and grapefruits. This extract has been show to have lipolytic (fat-dissolving) properties in a clinical trial. Sinetrol acts as a lipolytic agent by stopping the cAMP-PDE enzyme and preventing cAMP degradation (cyclic adenosine monophosphate), according to the Annual Reviews in Nutrition.
Capsimax® is a Capsicum annuum extract that contains capsaicinoids, according to the International Journal of Toxicology. It has been shown in studies to help regulate appetite and promote thermogenesis (increasing the body's energy output).
Weight Loss
Metadrine and Weight Loss
Metadrine reviews have been quite favorable in terms of weight loss. Research also supports the ingredients and their effect on obesity.
Chromium polynicotinate, or chromium bound to niacin, assists in fat loss and muscle gain. Fucoxanthin is a pigment found in brown seaweed. Analyses demonstrate that it boosts the speed of metabolism, hence promoting the reduction of fat.
Super Citrimax® extract is normalized in citric acid with a verified capacity to restrict one's appetite, prevent fat production, and increase the burning of fat while contributing to weight loss.
Metadrine Side Effects
Most people are tolerant of the ingredients in Metadrine.
However, for the few who experience side effects, the most widespread complaints comprise nauseousness, constipation, stomach ache, and headache. What's more, these supplements may lead to a slight increase in blood pressure
How to Use Metadrine?
The first week, take one of the vegetarian capsules in the morning before eating, and another close to noon or in the mid-afternoon. In successive weeks, boost your intake to two capsules in the morning on an empty stomach and another two tablets in the late morning or early afternoon.
Never take the capsules beyond 5.00 pm. Avoid if you are super sensitive to caffeine or methylxanthines.
Cost and Where to Buy
Metadrine is sold by its manufacturer Super Smart and Amazon. The prices for Metadrine and other products sold by the company include:
Metadrine Dietary Supplement $56.00
Daily 3® Multivitamin Supplement $49.00
Vitamin D3 5000 IU $18.00
Super Omega 3 $25.00
Senolytic Complex $69.00
Tropislim Weight Control $28.00
Fat & Carb Blocker $24.00
Weight Loss Formula $59.00
Weight Loss Booster $27.00
Pros and Cons
Pros and Cons
Pros
Company information is easily accessible
Metadrine presents in-depth details about the product
Cons
It may have side effects
The supplement is expensive when compared to others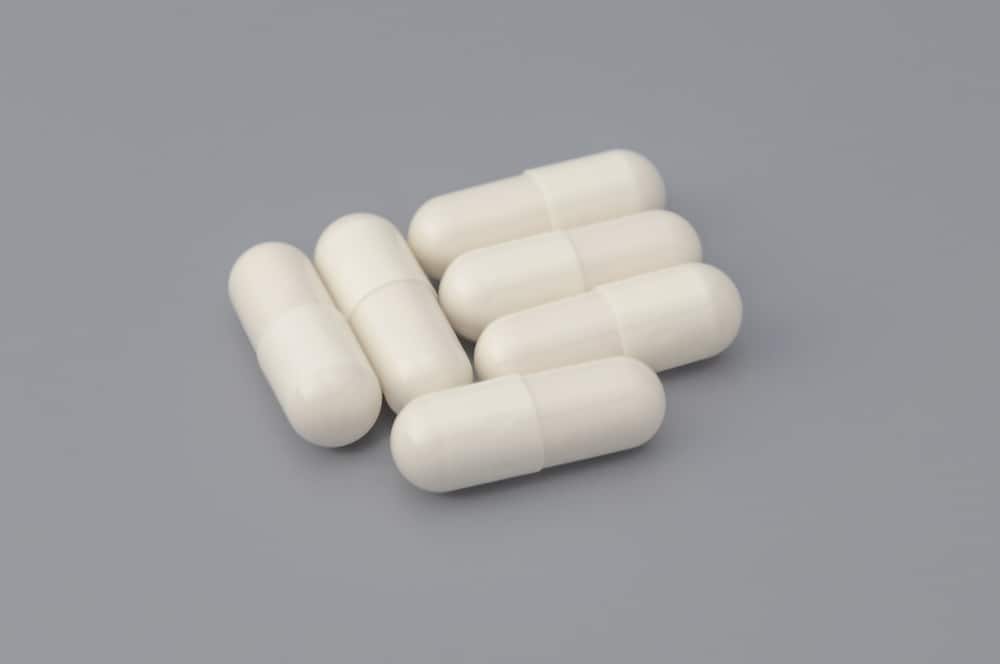 Bottom Line
Bottom Line on Metadrine Results
After an in-depth analysis of this product and the various clinical studies carried out, we have concluded that this may not be the weight-loss solution you are looking for. Although we found some research backing their ingredients, continual consumption of supplements for weight loss isn't the best option for everyone.
This is why it can be better for some to go with a customizable weight-loss program like Noom.
Noom is one of the best clinically-researched programs we've ever seen, especially since it offers tons of tools to help users lose weight, like personal nutrition plans and 1:1 coaching. To try out the program for yourself, make sure to check out their free trial offer.
Learn More About Noom »