Midogen Review

- 14 Things You Need to Know
Midogen is a supplement designed to assist in healthy aging. The company claims the supplement helps improve bodily functions at the cellular level through its natural formula. Will the company take into account different body chemistry of different users?
Though the supplement includes ingredients backed by science, every person reacts to supplements differently, which suggests that it would be hard to be successful for everyone. To better understand this supplement and its effectiveness, our research team looked at the science behind the ingredients and how they work with the body's functions. Here's the results of their research.
Midogen can be purchased through their Official Site.
Midogen Readers:
Click here
to find out why we're giving away samples of our product, Burn TS.
Overviews
What is Midogen?
Released in 2015, Midogen supports healthy aging. It is a natural supplement to assist in improving the body's functions at a cellular level.
This is a supplement designed for those in a more mature age bracket. The few ingredients in Midogen have been extensively tested, revealing unique qualities.
It is a mitochondrial enhancer, which means it helps to rejuvenate the cells in your body.
A study in the Biochemical Society Transactions claims that when mitochondrial enhancers are used, mental focus, physical stamina, energy level, and memory are improved.
Products Similar to Midogen
Ingredients
Midogen Ingredients
Midogen has no animal by-products, not even in the capsule casings which are made from vegetable cellulose and not gelatin.
Midogen only contains three main ingredients with varying amounts to bring about the desired effects in users. These include:
Resveratrol
Resveratrol is a natural compound. The most popular source of resveratrol is in grapes and red wine, but can also be found in nuts.
NAHD
Nicotinamide adenine dinucleotide and hydrogen, or NAHD, is a coenzyme. This a naturally produced substance in the body, and is imperative to every cell in the body because it produces energy.
Because of the general belief that NAHD can increase energy and improve athletic performance, it is included in most health supplements.
While many also use it to reduce signs of aging, scientists speculate that it may be among the most fundamental components in life affecting nearly all biological processes and playing critical roles in aging, WebMD, Antioxidants & Redox Signaling and Frontiers in Bioscience report.
According to Case Studies in Cell Biology and Progress in Molecular Biology and Translational Science, as a mediator of energy metabolism and mitochondrial function, this chemical is crucial to the body's health and vitality. Mitochondria are organelles which generate energy and heat, store calcium and regulate the growth of cells.
PQQ
PQQ, or pyrroloquinoline quinone, is believed to be a molecule that helps to protect cells as well as rebuild damaged cells. A study in the Journal of Clinical Biochemistry and Nutrition indicates that PQQ can assist in improving cognitive abilities.
The molecule has also show antioxidant and anti-inflammatory qualities, according to Examine.com. PQQ is the friend of mitochondria because it has the ability to increase their numbers and improve their function at the same time, says a study in The Journal of Nutritional Biochemistry.
What this means is that PQQ is a key molecule in assisting older users with brain function and emotional imbalances.
Additional studies in Bioscience, Biotechnology, and Biochemistry on rodents reveal that deficiencies in PQQ can result in growth impairment and immune dysfunction, and these findings may correlate to humans since PQQ is an essential nutrient in mammals.
Other ingredients listed in this product include vegetable cellulose, rice bran, and silica which are added for encapsulation and preservation. The company prides itself on creating products that are lactose and gluten free and can be safely consumed by people with these common sensitivities.
They also point out that they avoided adding harmful and controversial ingredients like magnesium stearate to the formula.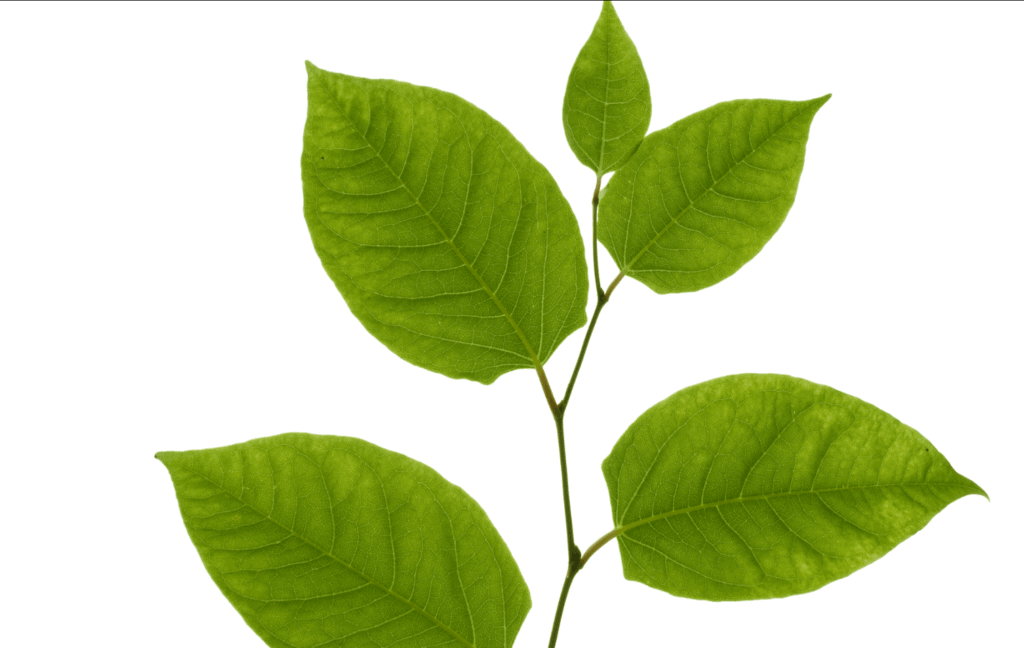 Japanese Knotweed
This is large perennial plant native to Asian countries. It has many uses including culinary and medical. It also has cultural importance as it has been used in ceremonies for centuries.
Some of the most well-known benefits from Japanese knotweed are its ability to prevent or treat cognitive functions, improve cardiovascular health, lower blood pressure, and sustain a healthy insulin level, Organic Facts reports.
In Midogen, the plant is included as a root extract, where higher concentrations of the medicinal components are produced.
Japanese Knotweed is an invasive Asian plant that is used in supplements for its Resveratrol compound. In Midogen, the Japanese Knotweed used contains 50% trans-Resveratrol and contributes 300 mg per capsule.
According to Healthfully.com, resveratrol is a powerful antioxidant that is also found in grapes and other foods.
It has been further studied by scientists to observe and measure its effects with various results being identified.
A study in Current Medicinal Chemistry done on trans-Resveratrol show that it is an activator of specific enzymatic activity which mimics the positive effects of dieting stops the aging process and promotes longevity in organisms involved in testing including yeast, worms, and fish.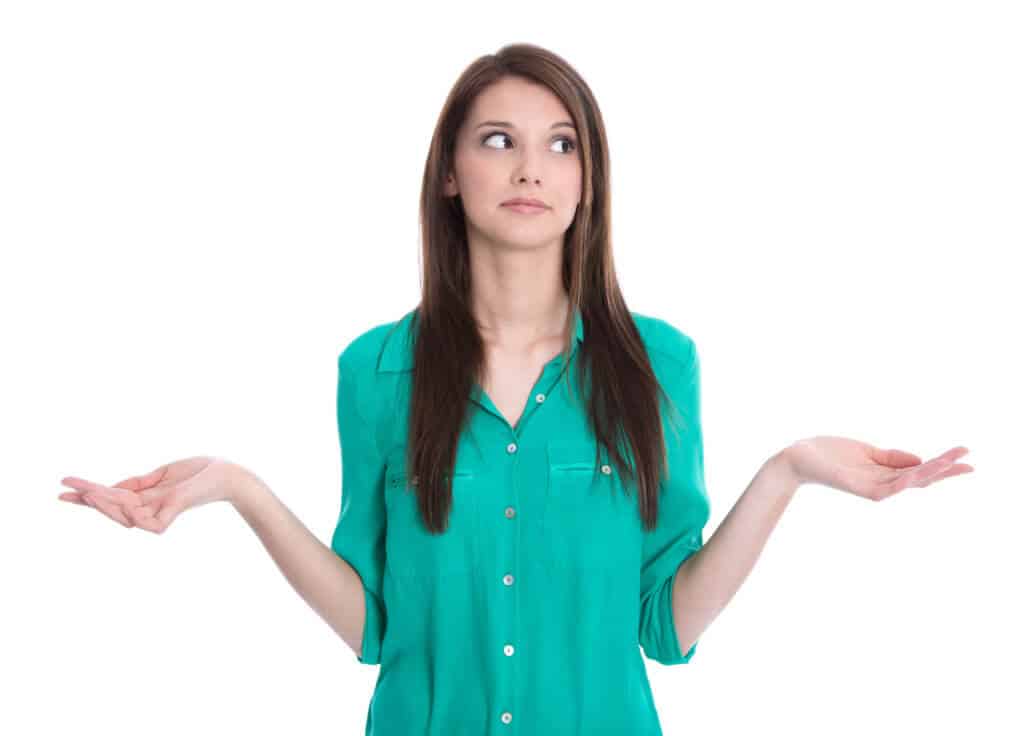 Scroll below for one of the best products we've seen over the last year.
Does Midogen Work?
Measuring the effects of this product can be difficult because it's not intended to bring about one specific result.
In general, this product should help people improve their energy and prevent effects of aging.
The most noticeable difference that people may experience is an improvement in their energy levels after taking Midogen.
The company claims that the effects can be felt quickly and do not require an investment of weeks or months before first seeing results.
However, this can also be a result of other factors such as additional supplements, activity levels, changes in diet, and even the placebo effect.
Since this product has not been clinically tested in a controlled environment, this leaves the task of documenting and reporting results to real customers.
These customers do not use this product in a controlled environment, so their results cannot be considered scientifically valid or conclusive.
However, real customer feedback can give prospective users an idea of what they may be able to expect when taking this product. Here is what some had to say about Midogen:
Improved my sleep and energy levels
Increased my strength and endurance
Have more energy and a calming sensation
More youthful appearance
No more insomnia
Joint relief and less stress
Provided a more positive outlook on life
Some of these users who provided feedback not only experienced enhanced natural energy, but they also reported sleeping better and longer without interruptions, increasing strength and endurance, and fewer issues with joint pain.
Users like the added energy without the jitters that are often associated with caffeine and other stimulants and many reported developing a more youthful appearance.
Some even said that Midogen gave them a more positive outlook on life with the restoration of their youthful looks and energy.
As promising as this feedback sounds, it may not tell the whole story.
These reviews were taken from the main Midogen website which also failed to list any negative feedback, and other authentic reviews are hard to find since this product isn't sold anywhere else.
This means that the company either creates these reviews for promotional purposes or features only the positive ones to make its product look better to prospective buyers.
Either way, there are apparently negative aspects of this product, whether in taste, effectiveness, or side effects, that are being filtered out and new users should proceed with caution.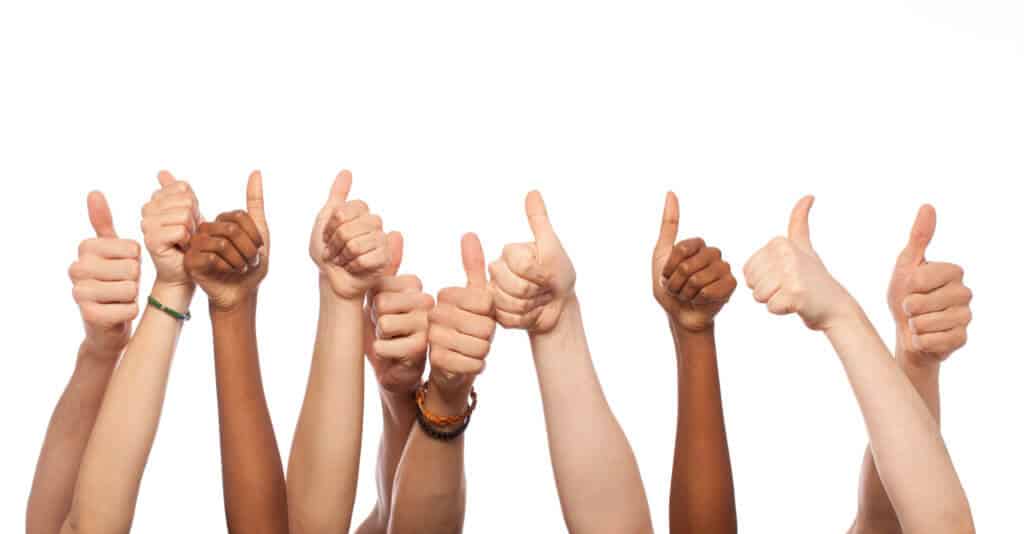 Benefits & Results
Midogen Benefits and Results
Assuming that this product works as it is intended to, there are many benefits, that can come with consistent use. These include:
More natural energy
Better sleep
Less joint pain
Youthful vitality and energy
Antioxidant Boost
Increase and improve strength
Fight depression
While the company markets this product as an energy booster and vitality restoration supplement, reviews reveal that it may also help people sleep better, improve strength, and minimize joint pain.
Whether users have noticeable results, they can expect to receive a boost in beneficial antioxidants by taking this supplement.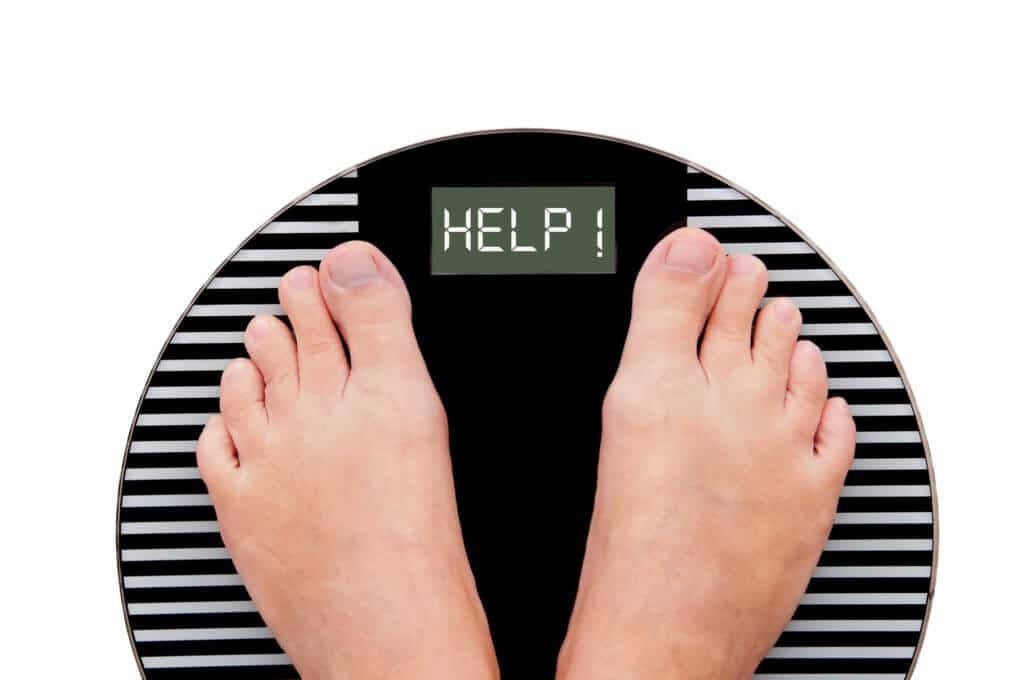 Details on Midogen and Weight Loss
Mitogen is not primarily used as a weight loss supplement, but it may prove valuable to dieters. In addition to  boosting antioxidants, the ingredients in this product promote the proper functioning of the body's processes which may include the metabolism, helping with caloric burn and weight loss.
Also, the increased energy that some users may experience can help them be more active and get more exercise.
To lose weight, the CDC recommends that people alter their lifestyle and aim to gradually lose about one to two pounds per week with a healthy diet and frequent physical activity.
This includes sixty to ninety minutes of moderate intensity exercise during most days of the week.
The combination of energizing supplements and exercise may improve the odds of people sustaining their weight loss results and retain the benefits of physical activity.
Directions
How to Use Midogen Products
The makers of Midogen advise users to take the supplement daily to boost cellular function. Each serving size is one capsule, and it's likely that the company intends users to take just one pill per day, although it is not specified. Users should take each tablet with water and should not exceed the recommended serving per day.
Product Warnings
Midogen Product Warnings
Since this product only uses natural ingredients, it comes with fewer warnings than other supplements with a long list of synthetic ingredients.
However, the label and website still advise people to check with their doctor before beginning a Midogen regimen, especially if they are already on other supplements or medications.
The medications that should not be mixed with this supplement even include aspirin and ibuprofen.
Besides, this product should not be used by children as it is primarily for aging adults. Pregnant and lactating women should also avoid this product as it may affect the health of the mother and developing fetus.
Is Midogen Safe?
According to Examine.com, human studies on PQQ revealed that doses of up to 20 mg in a 150-pound person for at least one week of continued use is regarded as safe, and this product contains only 5 mg per serving.
However, this research doesn't reflect the safety of Midogen.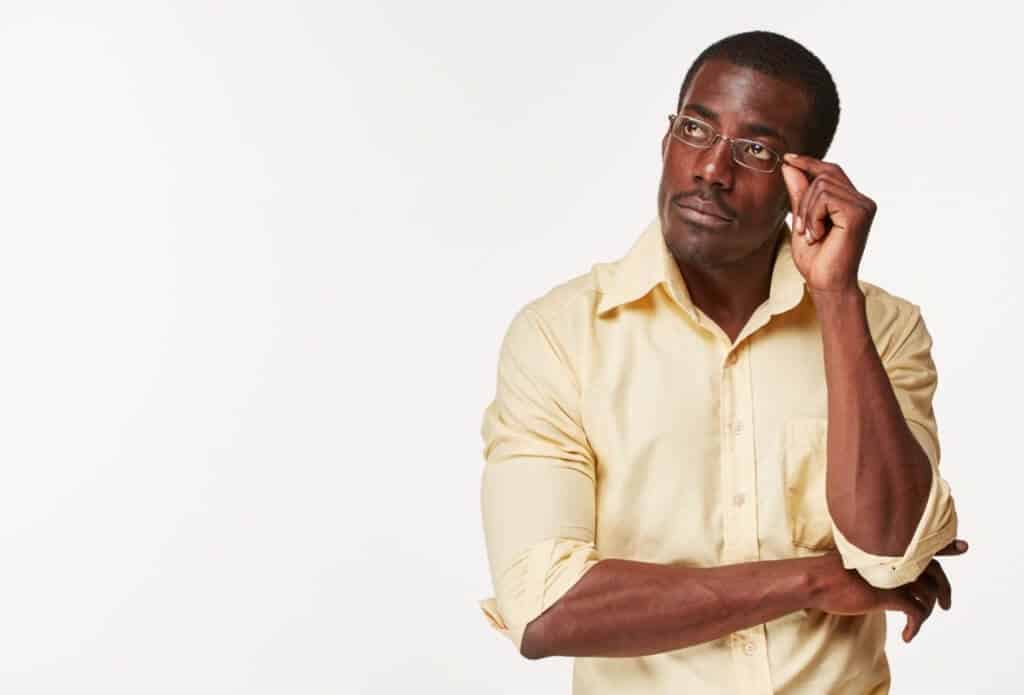 Side Effects
Midogen Side Effects
While there are no reports of side effects from Midogen, there's a chance that some may notice side effects from the ingredients. Several studies show the below side effects are noticed when users take higher does of specific ingredients; not Midogen. Some potential side effects from the ingredients, include:
Headaches
Nausea
Interactions with medications
According to PubChem, NADH can cause jitteriness, anxiety, and insomnia if taken in doses of 10mg per day or more. This is the amount included in each serving of Midogen, so it is likely that users may experience these adverse side effects even at one capsule per day.
This is also in contrast with some of the benefits that users reported such as an improvement in sleep and a feeling of calmness.
As per WebMD, Resveratrol can negatively interact with blood thinners and pain medications such as aspirin and increase chances of bleeding. Like many natural ingredients, it is also not regulated by the FDA and should be used with caution.
Aside from these, there are no other known side effects that can occur as a result of taking Midogen.
Midogen Lawsuits
There are no lawsuits involving Midogen or Live Cell Research.
Midogen Alternatives
Other products can be used as an alternative to Midogen, including:
Dermacrine
Dermacrine is a topical cream. The name refers to the skin and the endocrine system. This cream is geared towards boosting the male hormones.
Once it is on the skin it is absorbed into the body. Men using this product can experience reduced body fat, increased muscle mass, and improved libido and sexual performance.
Eboost
Eboost is a line of supplements which provide the nutrition and ingredients for improved energy levels.
This supplement contains caffeine, green tea, vitamins, minerals, amino acids, resveratrol and antioxidants. This supplement comes in a powdered form.
GenF20 Plus
GenF20 Plus is touted as a supplement that slows down the body's natural aging process.
The product was developed on the theory that damaged HGH levels are the main contributor to the aging process.
GenF20 Plus contains special ingredients to help restore HGH levels. This is a natural product and has reported very few instances of side effects.
Where to Buy
Where to Buy Midogen
Midogen can be purchased at the official Live Cell Research website.
To Buy or Not To Buy Midogen?
If Midogen had been around longer, a higher level of confidence could be developed. Midogen is made in the USA and has all natural ingredients that may have an interesting impact on the user's health.
Not only does it help boost energy and metabolism, but also has mitochondria enhancement to repair cells. Another positive is that unlike other weight-loss supplements, there is no caffeine.
Midogen does have immediate results of being effective; when compared with other anti-aging products it does have an innovative formula and is safe for seniors to use.
To make an educated decision about Midogen or any other anti-aging and weight-loss product, users should always search out numerous customer testimonials, and comments on the web about the product.
What Users Are Saying
"I've been taking this for 3 months…I think that it may be helping to heal my sore knee."
Bottom Line
The Bottom Line on Midogen
So, should you whip out your credit card and order the Midogen Live Cell Research? Well, to start, we like that this health supplement contains some interesting ingredients. It's also nice to see that it's made in the USA. What's promising about this supplement is that is contains ingredients backed by research and shown effective.
On top of the benefits of Midogen, we've also been keeping a mindful eye on a supplement offering ingredients backed by research and supported by positive reviews.
Among the best products we've seen this year is one called Burn TS. This potent formula offers four unique ingredients. Some of which have been clinically tested and are shown to help kick-start metabolism and speed up fat loss. There are no discouraging user remarks at all, and comments around the web reveal people are seeing significant results.
The makers of Burn TS are so certain of their product they're offering a Burn TS, which is a good sign.
Learn More About Burn TS »