Monster Test Review

- 9 Things You Need to Know
Monster Test is a testosterone booster for both men and women. It offers many benefits, from better mental health to improved bone density. We're cautious of products that dip their fingers in many pies, so we put our detective hats on. Sadly, the formula fell short on the scientific data on ingredients like Triphala, making us wonder if these claims are truthful.
Even though Monster Test may contain components that can benefit you, our researchers found no clinical trials on the compound as a whole. To see if you give this testosterone booster a shot, we summarized all our findings and included information on its potential side effects, according to some customer reviews.
Monster Test can be purchased through their Official Site.
Overview
What is Monster Test?
To start, Monster Test is an all-natural testosterone booster aimed at boosting mental sharpness, skin health, energy levels, bone density, and libido. The makers of this supplement even claim that females can use this product to balance hormones, more specifically, during menopause.
It promises to help maximize your body's natural levels of testosterone, which will assist you in increasing fat loss and muscle mass growth.
Monster Test ingredients include:
Maca Extract
Horny Goat Weed Extract
Tribulus Terrestris Extract
Fenugreek Extract
Saw Palmetto Extract
L-Arginine HCL
Eurycoma Longifolia Extract
Eleuthero Extract
L-Carnitine L-Tartrate
L-Citrulline
Triphala
Ginkgo Biloba Extract
D-Aspartic Acid
Garlic Extract
Rhodiola Rosea Extract
Omega 3
Bulbine Natalensis Extract
Chrysin
Indole-3-Carbinol
Boron
The ultimate goal of this product and the marketing behind it is to take an average-looking man and to turn him into a chiseled, hulking sex machine.
Well, if the pictures of ripped bodybuilders and vague diagrams don't have you convinced, I'm here to try to shed some light on whether or not this supplement works.
Let's continue.
Products Similar to Monster Test
Ingredients
Monster Test Ingredients
What are the major players in Monster Test?
Tribulus Terrestris: Tribulus Terrestris is a fruit-producing annual plant, widely used for years to enhance athletic performance.
Rhodiola Rosea: Also known as Arctic root or golden root, Rhodiola Rosea is an adaptogenic herb, which increases resistance to stress, without disturbing normal biological functions.
According to BMC Complementary and Alternative Medicine, one study did back up these beneficial properties, but concluded that "methodological flaws limit accurate assessment of efficacy."
Horny Goat Weed: Also known as Epimedium, which is much less giggle-inducing, has been used for over a thousand years for a variety of conditions – most notably, libido. According to BioMed Research International, this ingredient is most commonly known to help men with erectile dysfunction.
One study published by The Journal of Sexual Medicine backs up those claims.
Tongkat Ali: Tongkat Ali, or Eurycoma longifolia, comes from a tall shrub tree found in Southeast Asia. The men in that region swear by this ingredient, claiming that it gives them enhanced sexual abilities and libido. The roots are used to treat erectile dysfunction, help boost athletic performance and even said to reduce body fat, though more research is needed to verify these benefits, according to Complementary Therapies in Medicine.
Phytotherapy Research published a study concluding that Tongkat Ali was found to "significantly  increase total and free testosterone concentrations" as well as " muscular force in men and women."
Garlic: This ingredient will keep away vampires while you're bulking up and working on your sex moves.
According to the Avicenna Journal of Phytomedicine, garlic contains a component called Allicin, which has been shown to provide a host of health benefits.
All-in-all, the ingredients have been researched, and most are known to have the benefits that this product claims to provide. While we like that a lot, there are just a few things we still need to check out…
Scroll below for one of the best products we've seen over the last year.
Side Effects
Monster Test Side Effects
This is one of those things.
Look: With any supplement, you have to be aware of the possible side effects before you start to take something that might create long-term negative ramifications for your overall physical, mental, and even sexual health.
The refreshing news about Monster Test ingredients is that they are all-natural. In theory, this should mean that there are no known Monster Test side effects and that should be the end of it. The brutal truth is, there are still customers online sharing their negative experiences.
These include:
Sweating
Enlarged breasts in men
Dizziness
Sleepiness
Tongkat Ali is known to cause:
Increased aggression
Restlessness
Occasional spots (mostly on the back)
It's also worth mentioning that we noticed similar comments on other testosterone-boosting products, like Test Boost Elite and Andro400.
Benefits
Monster Test Benefits
Let's see if we can't take a sharp turn here and cruise down Benefits Boulevard for a while.
There are so many claimed Monster Test benefits that it almost makes my head spin. Some of the promises are:
Increased cardiac health
Increased mental sharpness
Boosted energy levels
Improved skin health
Enhanced libido
Improved bone density
But the most talked-about Monster Test benefit centers around the products' abilities to increase the levels of testosterone found in any man, regardless of the ill-effects of natural aging.
While these testosterone boosters help women with menopause, they similarly help men undergoing the potentially devastating effects of andropause, a medical condition that decreases levels of testosterone in men.
While there is research on some of the ingredients in this product, we couldn't find anything to back this formula – and especially all of their claimed benefits.
Directions
How to Take Monster Test
Taking this product according to the specific manufacturer's directions is critical.
Users should consume one serving, or 4 capsules, of Monster Test with breakfast. For the best results, the supplement should be consumed for at least 8 weeks.
What to Take with Monster Test
As you may have guessed, there are other supplements and ingredients that you can take with this product that are said to enhance its effects.
A strong whey protein is highly recommended to go along with this. It's supposed to help your post-workout recovery so that you can improve your development of lean muscle mass while feeding your body's muscles.
If you want to improve your all-around workouts, a good and reliable pre-workout supplement is said to accompany Monster Test. As far as enhanced muscle recovery and improved endurance, a high Amino Acid supplement should help you out.
If you want to lose additional weight, pair this supplement with a reliable thermogenic.
Because there is no scientific evidence showing that this supplement can help you lose weight.
Where to Buy
Where to Buy Monster Test
A lot of supplements only let you buy them from the manufacturer directly, and this usually means online from their website.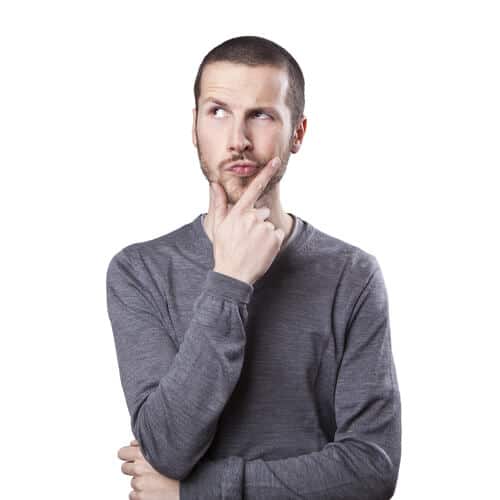 Monster Test is available on the Angry Supplements website for $11.49, but you can also pick them up at other major online retailers, like Amazon and Walmart.
Availability is a good thing – but whether this product works is an entirely different question.
What Users Are Saying
"So far so good. Good product for the price for now, but I will let you know. Remember diet, exercise, and plenty of sleep will also help with your training and improve your lifestyle. It is a good product, but not a magic bullet. You will have to make other changes in addition to taking supplements."
"Sadly didn't affect me. But everyone is different. It may work for you!"
"Didn't work for me. I took it for 3 weeks and all I noticed was I started getting headaches. No energy, no stamina, no sexual desire difference."
Bottom Line
The Bottom Line on Monster Test
I'm sure by now you're holding your breath and on the edge of your seat, waiting to hear the bottom line about this testosterone-booster. Now, don't get me wrong, there are some great things to take away from all of this. We loved that a few of the ingredients were well-researched and proven to work. It's also nice when a company makes their supplements widely available.
There are just too many issues that we can't seem to get around:
Too many capsules per day
It can get expensive
No research on the formula
Too many potential adverse side effects
You've decided that now is the time to make some lifestyle changes to work toward personal goals, whether that be weight-loss or healthier living. We believe a strong support system is critical to your success.
Among the best support programs we've found is one called Noom. No more restrictive dieting – you get personalized meal plans, one-on-one coaching, food logging and an extensive food database managed by nutritionists, and that's just the start.
Since you're a Dietspotlight reader, you can take advantage of a free trial of Noom for a limited time.
Learn More About Noom »