Updated: 01/13/2018
- Site operated by Burn HD
Motiv Ring says you "shouldn't have to choose between form, fit and function," just wear this ring "for the insight you need to become more active and improve the quality of your sleep." For someone looking to be a little healthier, these are some refreshing words to hear. I just have to ask: Is this actually something I'm going to want to wear?  You bet it is! Sorry, but I can't contain my excitement for Motiv Ring at the moment. These little puppies are sleek and stylish. The website even lets you choose colors like Rose Gold or Slate Gray, and gives you a sizing option so you can find your perfect fit. If these things work, we could have a real winner.
Motiv Ring Readers:
Click here
to find out why we're giving away samples of our product, Burn HD.
What is Motiv Ring Activity Tracker?
OK here's the deal: Motiv Ring activity tracker is a wearable fitness-tracking device. Unlike most fitness trackers, this is a ring. These adorable finger-huggers can track resting heart rate, active heart rate, calories burned, activity type, distance, and sleep.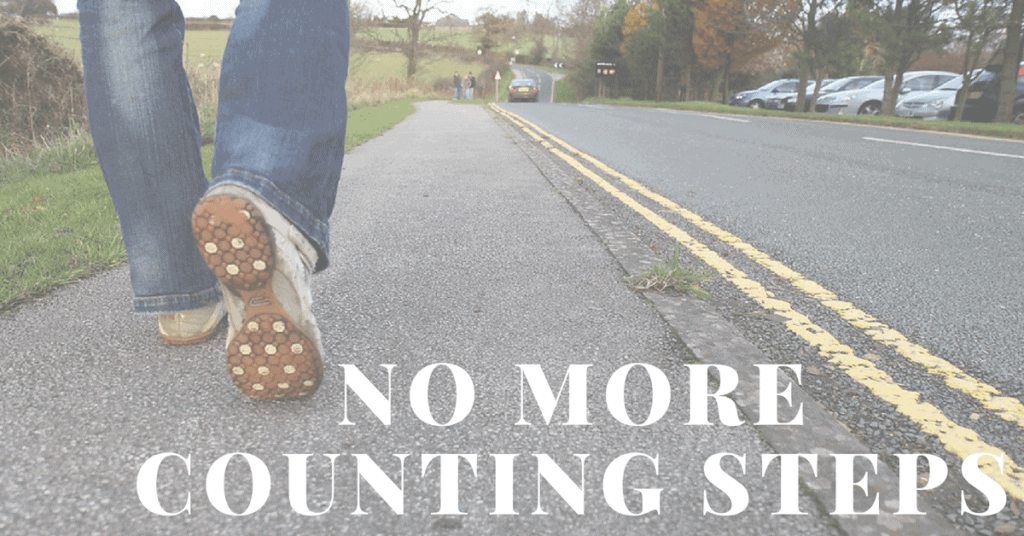 Motiv Ring Benefits
Fitness trackers aren't new, we all know that. They've been around, mostly in the form of bracelets for several years. They track all kinds of health metrics including the number of steps you take and the quality of sleep you're getting. The problem? These trackers can be bulky and not very appealing.
Additionally, most fitness trackers focus on encouraging you to take 10,000 steps each day. Motiv focuses on active minutes. Each day, your activity goal is reset based on your activity from the day before. The optical heart rate sensor measures your resting heart rate, which is a measure of your fitness level. Reaching daily goals set by Motiv can help you live a longer and healthier life – which is something we all would love.
The Motiv ring tracker is a super fashionable ring that can be worn with athletic wear and business-professional dress alike. It has a sleek design, which makes it comfortable to wear throughout the day and night. A lot of people remove jewelry at night, but Motiv ring stays on.
We've seen other products, like Slimming Toe Ring, or Slimmer Belt that customers thought were too uncomfortable or of poor quality – that just doesn't seem to be the case here.
Now get this: Fitness trackers are supposed to be worn all the time, but at some point, usually once a day, the tracker needs to be charged. Motiv's micro lithium-ion battery is designed to last 3-5 days depending on activity. It uses a USB, magnetic charger to recharge in less than two hours.
Having your ring on your finger at night, rather than on the charger will give you a whole picture of your sleep health – which can be extremely important. Measuring your sleep habits is a key indicator of your overall health. Many people think they're getting enough Z's, but after using a sleep tracker consistently, they can begin to see patterns of inadequate sleep or other unhealthy sleep patterns.
Fun fact: Getting a good amount of sleep each night is one of the most important things you can do for your overall health – and no, this doesn't mean you should call out of work tomorrow because you need to sleep.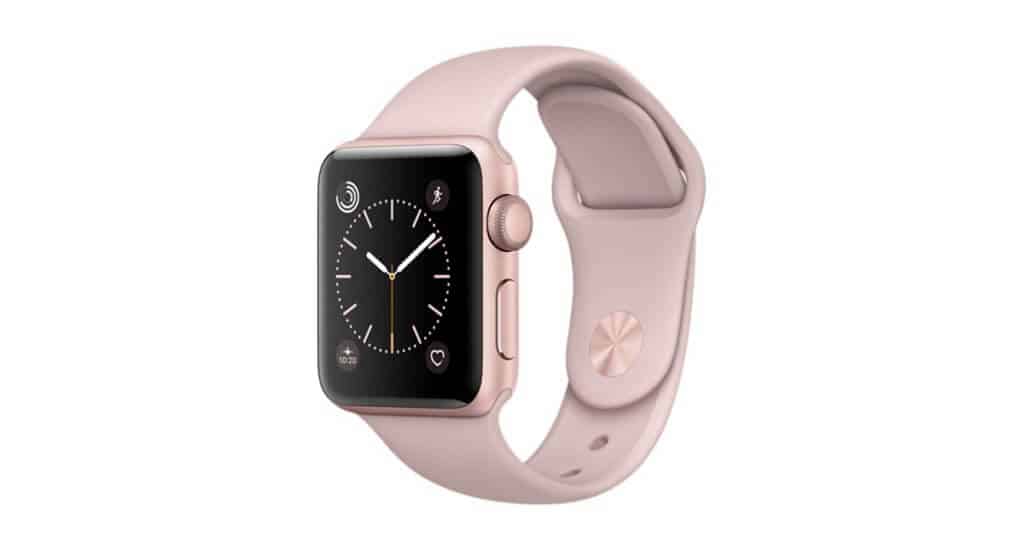 Scroll below for one of the best products we've seen over the last year.
Motiv Ring vs. Apple Watch
How does Motiv compare to the Apple Watch? Before you ask, yes, the Apple Watch is much more complex, doing all sorts of things that the Motiv tracker doesn't. However, one of the things the Apple Watch does is track your physical activity throughout the day.
The Apple 2 Watch uses GPS to track the distance traveled when you run or walk briskly. GPS is used to get a more accurate measurement of distance than a regular fitness tracker can give, because it measures exactly, not estimating using the built-in gyroscope and accelerometer.
Unlike most activity trackers, including the Apple Watch, Motiv prioritizes the number of active minutes you get in a day, rather than steps or distance. Numerous health and nutrition groups, including government groups like the U.S. Department of Health and Human Services, recommend 150 minutes of moderate activity per week for a longer life.
The Apple Watch and Motiv are quite different when it comes to battery life. The Apple Watch has a bright display and retrieves data all day either over a cellular network or over wifi, meaning the battery drains faster than a Swiss cheese swimming pool. An Apple Watch can be expected to last 18 hours.
Now, here's the cool part.
Motiv simply records data from your body and syncs with your phone when the two wirelessly connect over Bluetooth. Motiv has a much lower rate of activity than the Apple Watch, which results in a much longer battery life.
Apple Watch also wasn't designed to track sleep. You can, however, turn it into a sleep tracker by downloading one of the several available third-party apps, but many might be a bit turned off by this. I guess some people don't mind sleeping with a bulky watch, waking up every hour to the sounds of alarms and buzzing noises – but for the rest of us, a simple, quiet, lightweight tracking ring will due nicely.
Motiv Ring vs. Apple Watch is like comparing oranges to…well apples. They differ greatly in their goals. Don't get me wrong, Apple Watch does many things, but what Motiv does, it does well.
What are Users Saying About Motiv Ring?
Before we go any further, I need to point out that, as of right now, Motiv is only available through the Motiv website, and there is no place to leave reviews there. The only reviews available are professional reviews by journalists.
Remarks about the Motiv tracker complement the design, not just the visual design, but the concept of a tracker that congratulates you on your activity and gently encourages you to be more active. Shifting the goal from the number of steps taken to the number of active minutes has been received well – this is something we love to see.
Another thing: Those who have written about the Motiv tracker have been impressed with the charging method. The ring comes with two USB chargers, one of them fits on a key ring. The ring snaps onto the charger magnetically, and the entire setup is designed to be as easy as pie.
Avery Hartman's Motiv ring review appeared in the Business Insider. She said, "Motiv is the first wearable I've tried where 24/7 wear is actually possible." She liked the sleek design and simplicity of the ring over wearing a bracelet or a tracking watch. She also mentioned the battery life as a main factor in the ability to wear the ring all the time.
Another early Motiv ring review came from Victoria Song at PCMag.com. She loved the sleek design but thought the ring was bulky on small hands. It is sizable with a thickness of 0.3 inches – so there's that.
What is Motiv Ring Made Of?
The Motiv Ring tracker is made of ultra-light titanium. It has a lithium-ion battery. It's water and sweat proof so you can wear it while running in the rain, swimming, or while in the shower. It comes in rose gold or slate gray. Titanium is a harder metal than gold or silver, but it can still get scratched. Some users have mentioned that the ring showed wear and tear after just a short time.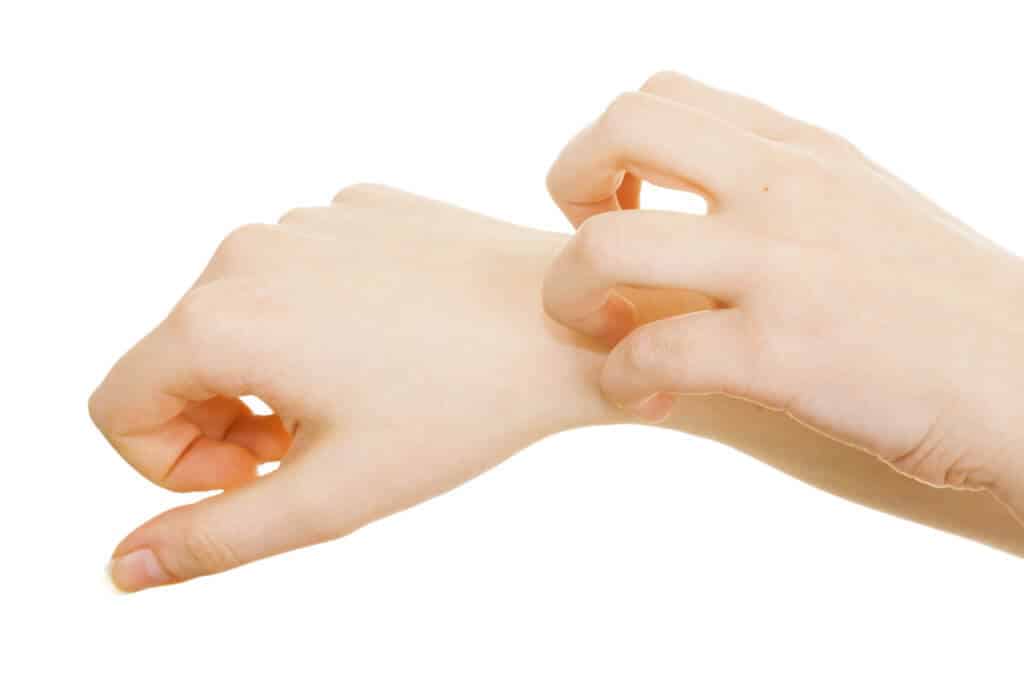 Motiv Ring Potential Side Effects
For what it's worth, everyone is different and everybody has the potential to experience negative side effects. That being said, the Motiv tracker is made of titanium – and some people have allergies to titanium. But don't worry, reaction are extremely rare and this is why many health implants are made of the stuff. If you are allergic to titanium, you will see itchy, flaky skin where the ring comes in contact with your finger.
Motiv Ring App
The Motiv Ring app is currently only available for IOS. An Android app will follow. Set up is easy, just plug the ring into the charger and follow the prompts on your phone. During the day you can sync the tracker and the app, by spinning the ring around your finger.
The app is colorful and shows you your metrics for the day and your activity trends. You can edit your activities and sleep manually if you find a discrepancy.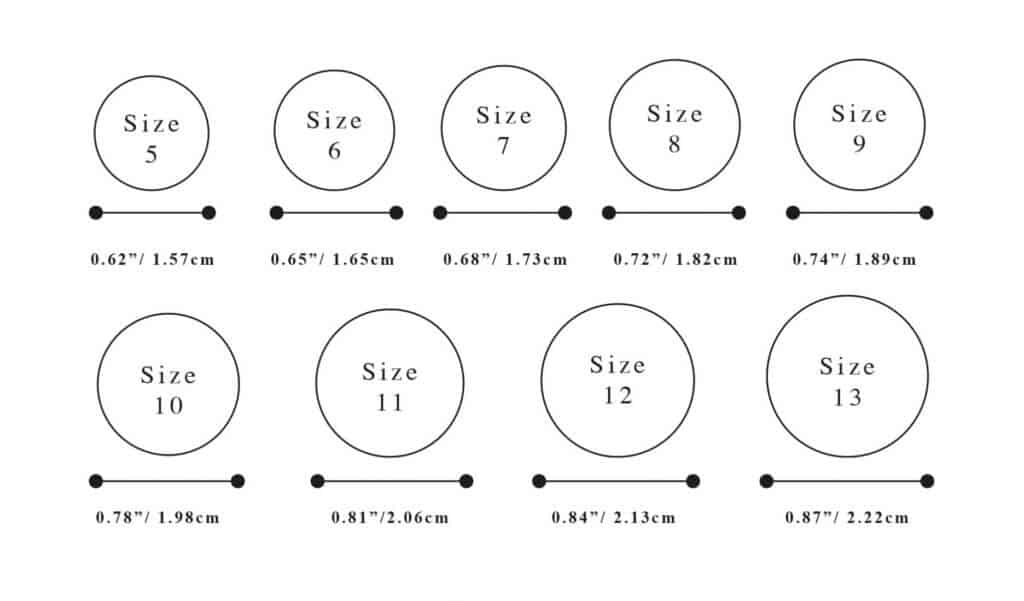 Motiv Ring Sizes
When you purchase a Motiv activity tracker, the company first sends you a sizing kit. Motiv ring sizes are 6 through 12. The sizing kit comes with plastic rings and they recommend you wear the trial ring for at least 24 hours before deciding on a size. The reason for this being that fingers can swell and contract throughout the day, so they want to make sure it's comfortable for you during all of your daily activities.
Motiv Ring Price
The Motiv ring price is $199. I know what you're thinking: This price is on the high end for activity trackers. The price reflects the rarity of having a non-wristband activity tracker with a heart rate monitor. If you want to fashionably track your activity, this is the going rate.
Motiv Ring Release Date
Motiv began taking pre-orders for their rings in Spring 2017. The Motiv Ring release date was promised to be at the end of Summer 2017. On September 19, Motiv announced that they have begun to ship their products.
The Bottom Line on Motiv Ring
OK, so the moment you've all been waiting for:
The Motiv Ring tracker is fashionable, pretty accurate, and easy to use. It's taken what used to come in a bulky watch or wristband and slapped it on your finger. It sets active minutes as the primary metric, which is a better fitness metric than steps taken. This adjustment in daily goals has real health benefits and is an idea that is supported by the U.S. Department of Health and Human Services.
The price is steep for a casual user, which seems to be the target market. It only works with an IOS device, for now. Users with smaller fingers may find the ring looks big on their hands.
All in all, this tracker is an innovative addition to a healthy lifestyle. If you have the means, the Motiv tracker is a great choice. If you're looking for a little extra help, we suggest grabbing a weight-loss supplement with great reviews on effectiveness to combine with the benefits of the Motiv tracker.
One of the best that we've come across this year is called Burn HD. This is another great product with a 4-ingredient blend that's shown in scientific research to boost metabolism, increase energy and burn fat. In addition to that, the customer reviews are ridiculously positive.
Just to add the cherry on top of this weight-loss sundae (sigh, in a perfect world) Burn HD is offered as a 2-Week Sample to show confidence in the product.
Learn More About Burn HD »