Muscle Mac Review

- 13 Things You Need to Know
Muscle Mac is a protein-rich macaroni and cheese alternative. It packs quite a calorie punch for what may be, for some, a small portion size. This product is not for weight loss but may help with muscle growth and recovery because it contains both protein and carbohydrates.
Our researchers wanted to learn more about Muscle Mac to see if this protein meal is worth giving a try.
Muscle Mac can be purchased through their Official Site.
Overview
What is Muscle Mac?
When you want to get creative with your protein intake, Muscle Mac may work. This mac and cheese alternative contains 20g of protein per serving. The protein is added to the pasta and cheese sauce. The company considers Muscle Mac to be "performance nutrition" from a quality pasta company.
Products Similar to Muscle Mac
Who Makes Muscle Mac?
We were unable to find information on the company behind Muscle Mac. We assumed the company name is the same as the product. From there, we researched every possible avenue with no luck.
Muscle Mac Customer Service
To contact customer service, individuals can call (630) 861-0734. Their mailing address is:
100 Chamber Plaza
Charleroi, PA 15022
Scroll below for one of the best products we've seen over the last year.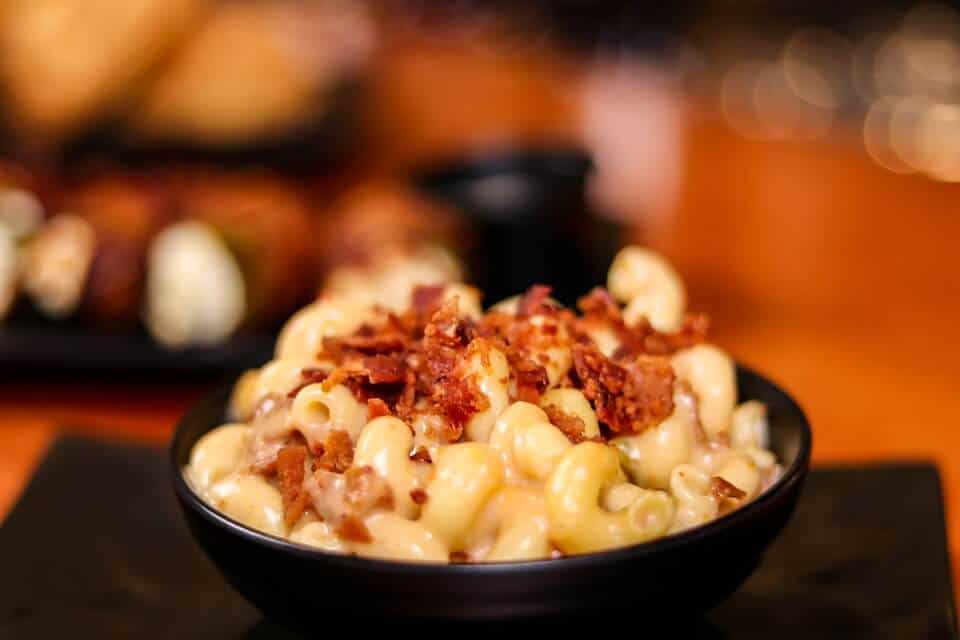 Claims
Muscle Mac Claims
Muscle Mac claims to be "performance nutrition." It is:
High-protein
Non-GMO
Supplies protein to help rebuild muscle mass
Ingredients
Muscle Mac Ingredients
The ingredients in Muscle Mac are broken into two – pasta and cheese sauce. To get the protein count up to 20g, they've chosen to add a plant protein to the pasta.
Muscle Mac Pasta: durum wheat semolina, pea protein isolate, glycerol monostearate, salt
Cheese Sauce Mix: cheese, whey, nonfat milk, butter, salt, natural color
Details on Ingredients
The following ingredients make up this muscle pasta, but are these ingredients any different from other high-protein pasta? Better yet, can the ingredients actually support muscle growth?
Durum Wheat Semolina: All traditional flours, including semolina, are derived from wheat. So, the name Durum Wheat doesn't imply a healthier alternative to white flour. Semolina is a coarse-ground flour commonly used in pasta.
Pea Protein Isolate: Pea protein is a plant-based protein sourced from split peas. The protein, like all proteins, is rich in amino acids.
Pea protein, according to research shared in the Journal of the International Society of Sports Nutrition, works better to improve muscle thickness than whey protein.
Another study in the Journal of Agricultural and Food Chemistry says pea protein may reduce high blood pressure in humans.
A study in the Journal of Food Science supports antihypertensive properties.
Glycerol Monostearate: This ingredient is nothing more than an emulsifier. It is commonly used in food products, especially flour, to improve texture, according to research in ScienceDirect.
Whey: Whey, in this case, shouldn't be confused with whey protein. The whey in Muscle Mac is included as cheese – we believe. It is officially the liquid that's a byproduct of cheese production. Depending on the type of cheese, whey takes on a different taste. For instance, whey from certain cheeses, like cheddar and Swiss, take on a sweeter flavor.
Now, if the whey was supposed to be listed as whey protein, that's a different story. Whey protein improves protein synthesis, which could help with muscle growth, according to a study in the Journal of Applied Sciences.
A second study in the American Journal of Clinical Nutrition supports these results.
Nutrition
Muscle Mac Nutrition
Though Muscle Mac isn't created for weight loss, building lean muscle requires lean foods with clean sources of protein. What are the nutritional facts for the protein pasta?
One serving – or ½ a box, contains:
Calories: 370

Total Fat: 9g

Saturated Fat: 4g

Cholesterol: 25mg

Total Carbohydrate: 54g

Dietary Fiber: 2g

Sugars: 6g

Protein: 20g

Sodium: 620mg
Side Effects
Any Muscle Mac Side Effects?
The only side effects that came up in research were stomach-related. These side effects included:
Gas
Bloating
Indigestion
Heartburn
Weight Loss
Muscle Mac and Weight Loss
Muscle Mac is not designed for weight loss. The portion size to calorie load (how many calories the food provides) is low. You don't get to eat much before the meal is gone, so hunger may be an issue.
If you take the calorie load out of the equation, we do find that protein-rich diets tend to help extend fullness longer than other types of diets. Research in the American Journal of Clinical Nutrition and the European Journal of Clinical Nutrition both support using protein to increase metabolism and decrease hunger.
How to Cook Muscle Mac
To cook Muscle Mac, boil the pasta for 10-12 minutes. Drain, but do not rinse. Mix ⅓ c milk with cheese sauce and mix. Add pasta to cheese sauce and stir gently to coat.
Cost and Where to Buy Muscle Mac
You can purchase Muscle Mac from major retailers like Walmart, GNC and Amazon. The price runs between $2 and $3 for a two-serving box.
You can also purchase Muscle Mac products on the official website. Both microwavable cups and boxes are available for purchase.
Pros and Cons
Pros and Cons
What is the final take on Muscle Mac? Is this protein-rich pasta dish worth a try, or is it nothing more than expensive hype?
Pros:
The price is much better than comparable meals.
The overall sugar content is low.
Contains no trans fats.
Good source of protein.
GMO-free.
20g protein.
Cons:
Mixes plant-based protein with whey and cheese – not vegetarian or vegan-friendly.
The taste may not compare well to traditional boxed mac and cheese.
The portion size is small for an entire meal.
Not designed for weight loss.
What Users Are Saying
"20 grams of protein, great taste and a great value."
"This is not a good meal replacement with over 800gm of salt and also high in carbohydrates for one serving."
"Bought for my son he likes it."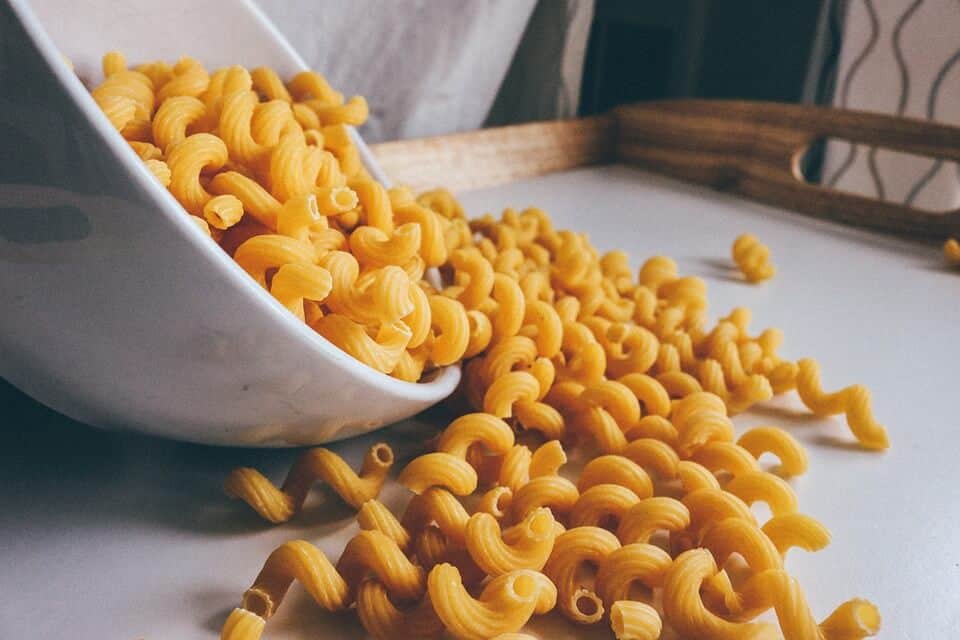 Bottom Line
Bottom Line on Muscle Mac
Muscle Mac may be a tasty, protein-rich alternative to high-fat, low-nutrition mac and cheese. The taste isn't on point for some people, and an aftertaste seemed to happen in some cases, but overall, this is a creative way to get in some extra protein.
If you're looking to make some lifestyle changes like eating better and working out, science shows tracking your progress and food intake helps.
Among the best in weight-loss apps we've seen is Noom. Our research revealed a personalized program based on human interaction. The plan has been clinically tested and shown to help improve weight loss results.
For a limited time, our readers can access a free trial of Noom.
Learn More About Noom »