MuscleTech Pre-Workout Review

- 11 Things You Need to Know
MuscleTech Pre-Workout – the company tells us that their products deliver focus and energy that enable users to blast through their exercise sessions. The secret to their success, the company says, is its evidence-based use of proven ingredients without hidden fillers or additives. Do they deliver the stamina and muscle power they claim? Can we believe the reviews? That's what our research team wanted to find out, and after hours of exhaustive research, here are the answers.
Our investigators returned to us with exhaustive information on MuscleTech's pre-workout ingredients, comparing each of their products with others in the pre-workout line and published scientific standards. They sleuthed the true manufacturer of MuscleTech's pre-workout bestsellers, and whether science confirms that their ingredients really work.
MuscleTech Pre-Workout can be purchased through their Official Site.
MuscleTech Pre-Workout Readers:
Noom
is offering our readers a
free trial
, for a limited time.
Click here
for this special offer!
Overview
What is MuscleTech Pre-Workout?
MuscleTech Pre-Workout isn't just one product. It's seven different products with different ingredients for various uses in supporting workout performance. As the name says, these products are meant to be taken before a workout increases ergonomic and mental performance.
They aren't used for making post-workout recovery drinks or for keeping their users hydrated while they exercise.
All of the products in this line claim to be made with fully disclosed ingredients—no proprietary blends of multiple ingredients—so users can know exactly what they are getting. Proprietary blends of long lists of ingredients used in tiny amounts are tools other companies use to claim their products are somehow mysteriously unique. MuscleTech has confidence that its products will deliver performance that its customers can count on.
The different types of MuscleTech's pre-workout products include MuscleTech's Shatter Elite, Shatter Pumped, Platinum Amino + Energy, NanoX9 NexGen, VaporX5 NexGen, VaporX5 Ripped, and Neurocore.
MuscleTech Pre-Workout Competitors
Who Makes MuscleTech Pre-Workout?
MuscleTech products are made by the Chinese company Iovate Health Sciences, Inc. The previous owner was Kerr Holdings, a Canadian business that suffered legal issues with the Hydroxycut product line.
MuscleTech Pre-Workout Customer Service
You can reach someone from MuscleTech customer service using the online form via the official website, or by writing to:
MuscleTech
3880 Jeffrey Blvd.
Blasdell, NY 14219
Scroll below for one of the best products we've seen over the last year.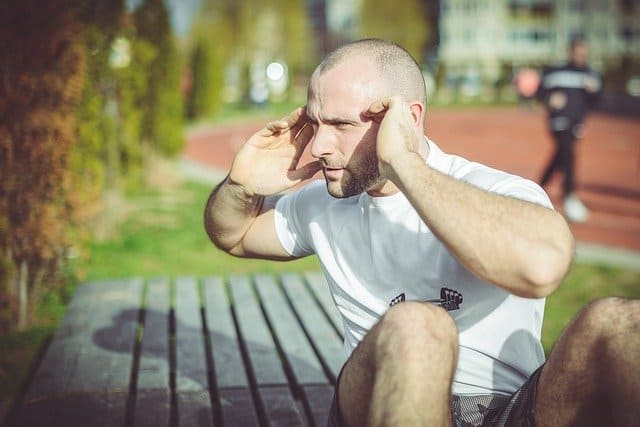 Claims
MuscleTech Pre-Workout Claims
Different MuscleTech products make various claims:
Shatter Elite claims it offers eight hours of "N.O. support" for increased nitric oxide production for better circulation so users can do more reps before they feel fatigued. Increased nitric oxide reduces the production of lactic acid in muscle by ensuring muscles receive greater blood circulation for greater oxygenation.
Shatter Pumped makes the same claims as Shatter Elite, but it contains no caffeine.
Platinum Amino + Energy is taken before a workout to encourage muscle growth after a workout.
NanoX9 claims to produce "extreme pumps" by its superior stimulation of nitric oxide (N.O.) production.
Neurocore claims to increase focus so its users can do more reps with fewer distractions.
VaporX5 Next Gen claims to deliver "surreal sensory experience plus scientifically-validated muscle building power."
VaporX5 Ripped claims to be a premium formula that increases focus and intensity with explosive energy for enhanced weight loss.
Ingredients
MuscleTech Pre-Workout Ingredients
Shatter Elite lists as ingredients red spinach, beta-alanine, L-citrulline, and "Zynamite," an undisclosed plant ingredient mixed with caffeine.
Shatter Pumped contains red spinach and L-citrulline, but not the beta-alanine and caffeine.
Platinum Amino + Energy contains branched-chain amino acids to increase the synthesis of new muscle fibers.
NanoX9 features choline, panax ginseng, and rhodiola.
The core ingredient in Neurocore is the herb rhodiola.
The active ingredients in VaporX5 Next Gen include betaine and creatine.
The principal active ingredient in VaporX5 Ripped is the herb Canephora robusta.
Does MuscleTech Pre-Workout Work?
Our research team took a careful look at the scientific literature on the active ingredients in MuscleTech Pre-Workout to see if the science backed up its claims. They found that most, but not all of the claims made by the company are based on current scientific research. We will discuss the scientific evidence for MuscleTech's pre-Workout products' main active ingredients in the order they are mentioned above.
The Journal of Clinical Nutrition Research confirms that red spinach is an excellent source of dietary nitric oxide. This chemical compound opens arteries for greater blood circulation to muscles during exercise. Because red spinach provides nitric oxide that is pre-formed, it is available immediately.
The International Society of Sports Nutrition agrees that beta-alanine improves workout performance, at least for the first 25 minutes of a workout. It needs to be taken every day for four to six weeks to get maximum effects.
L-citrulline has been clinically tested for its effects on nitric oxide production in trained male athletes. A study in the Journal of the International Society of Sports Nutrition found that this ingredient increases the production of nitric oxide and increases speed in aerobic exercises, such as cycling or swimming.
Zynamite is referred to as "caffeine," but it is actually a caffeine replacement. There are references to a study by Dr. Nigel Gericke that confirm that this natural product increases sports performance. Still, they have not yet been published in a mainstream medical journal.
There have been over 1200 studies of branched-chain amino acids as an aid to muscle building. These studies find that branched-chain amino acids stop the breakdown of proteins inside muscle cells and "flip the switch" of the cell to protein production.
Choline isn't a supplement that works for everyone, the scientific journal Frontiers in Nutrition tells us, but it increases nitric oxide production all over the body in some athletes. It may also increase circulation in the brain for better focus and concentration.
Panax ginseng is the Asian herb, also known as red ginseng. There have been over 200 studies of this herb as an aid for better sports performance. A study in BMC Complementary and Alternative Medicine found that panax ginseng keeps arteries flexible so they can carry more blood to muscles. The effects of the herb last through and long after workouts.
Rhodiola helps athletes perform better in low-oxygen and high-altitude situations, a study published in High Altitude Medicine and Biology tells us. It also helps athletes avoid colds and flu after they work out too hard.
An article in the medical journal PloS One reveals that betaine helps athletes maintain better body composition (lower body fat percentages) in their offseason.
Who doesn't know about the benefits of creatine? Athletes take pre-workout supplements to maintain high levels of creatine. When they do, the International Society of Sports Nutrition tells us, they are more able to adjust to changes in their workout routines.
Canephora robusta is the only ingredient in MuscleTech's Pre-Workout product line that matches any claim for weight loss. We will discuss it in the next section.
Weight Loss
MuscleTech Pre-Workout and Weight Loss
Canephora robusta is not really the scientific name of the ingredient in VaporX5 Ripped. The real name of this ingredient is Coffea canephora. It is the "robusta" form of coffee.
The medical journal Obesity confirms that coffee supplements help obese people lose weight, but they only work for men, not women. Even in men, this ingredient does not assault body fat. It is only modestly helpful when it is used with both calorie restriction and regular exercise.
Side Effects
MuscleTech Pre-Workout Side Effects
The good news about all of MuscleTech's Pre-Workout product line is that there are no reported significant side effects. If you have migraine headaches, some of the products that increase nitric oxide production probably should be avoided, but this is a rare complaint. People who are sensitive to caffeine may want to consider avoiding Shatter Elite.
How to Use MuscleTech Pre-Workout
MuscleTech Pre-Workout products have to be mixed with water. It is important to use the scoop that comes with the product to ensure an effective dose of the active ingredients without overdosing.
 Cost and Where to Buy
MuscleTech Pre-Workout products are available directly from MuscleTech, on over a dozen websites like Amazon, eBay and GNC, and brick-and-mortar sports supplements stores.
Pros and Cons
Pros and Cons
Pros
Products contain proven ingredients in sufficient doses.
Products contain ingredients that continue to be beneficial even after the workout.
Cons
Different MuscleTech Pre-Workout products have varying benefits. It's essential to read the information on the product claims.
Users who are sensitive to caffeine should check the ingredients list before they buy the product.
Not everyone likes the flavors of MuscleTech Pre-Workout drinks.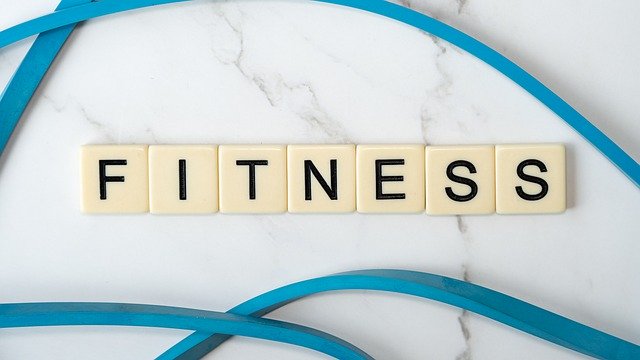 Bottom Line
The Bottom Line on MuscleTech Pre-Workout Results
MuscleTech Pre-Workout products contain proven ingredients that support improved athletic performance, but different products support athletic performance in different ways. Aside from a single ingredient, which is nothing more than a variety of coffee, the pre-workout formulas aren't designed for weight loss.
So, if weight loss is your aim, what's a better option than MuscleTech Pre-Workouts? We suggest going with a proven weight-loss program.
Among the best in weight-loss apps is one called Noom. We were immediately taken aback by the fact that human coaches are assigned to each user for their weight-loss journey and weight maintenance duration. Each program is tailored to the individual, and there's even a dedicated support group and group coach.
We were so impressed with Noom that we partnered with the company to offer our readers a free trial, for a limited time.
Learn More About Noom »