Mutant Mass Review

- 13 Things You Need to Know
Mutant Mass is a protein supplement from the Mutant brand. According to the company, this protein powder was "designed specifically for the strongest bodybuilders and weightlifters" and contains a high level of protein per serving. We decided to find out whether this protein powder contains quality ingredients or if it's mostly filler. We had a few questions about the components that this product blends together and whether they could cause stomach problems.
In order to find out more information, our research team did a full investigation of Mutant Mass. Check out our findings.
Mutant Mass can be purchased through their Official Site.
Overview
What is Mutant Mass?
Mutant Mass is a dietary supplement used by many bodybuilders to gain lean muscle mass. This protein powder and nutrition Mutant Mass diet plan is made to help serious athletes increase strength, size, endurance, and, as the product's name suggests, "mutant" muscle mass.
Using science and research, this is claimed to be a revolutionary product that helps people who are using it increase their muscle mass and their overall size in as quickly as two weeks or fourteen days, but is that possible?
Eating Behaviors – "Those attempting to gain weight reported using three strategies on average, with the most prevalent among both men and women including eating more overall, eating more protein, and exercising/weightlifting. The results suggest that, while less common than dieting, weight gain attempts are not rare, especially among young men."
Journal of Adolescent Health – Believe it or not, trying to gain weight isn't just an adult consideration. Research shows young men are trying to gain weight too, which could cause a gap in nutritional education for this subset of the population.
Obesity (Silver Spring) – Unfortunately, research shows that some people may be more apt to gain weight, with or without the extra bump in calories from products like Mutant Mass.
Mutant Mass Competitors
The Company Behind Mutant Mass
The company behind the Mutant Mass product is merely called Mutant. The tagline this business uses is "leave humanity behind," which is a favorite catchphrase among those active in the bodybuilding and extreme bodybuilding communities.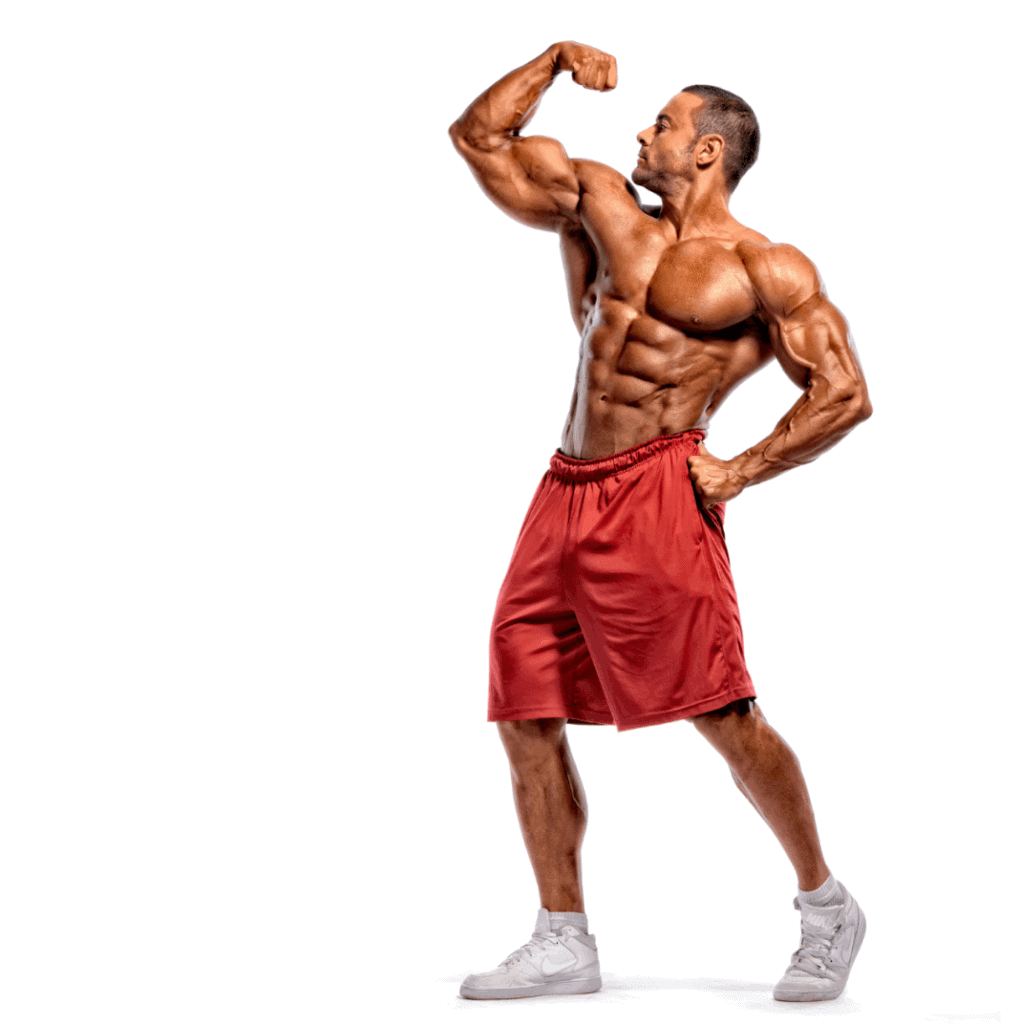 Other products Mutant offers include Mutant BCAA 9.7, Mutant ISO Surge, Mutant Whey, and a wide variety of other nutritional supplements that support massive weight and mass gains.
This product can get used in combination with other nutrition Mutant Mass diet plan products to gain weight and accumulate muscle mass.
Currently, Mutant sells a wide variety of performance-enhancing and sports nutrition products in over 100 countries.
In addition to offering high-quality products, the company offers website visitors and customers access to premium video content that supports their extensive product line and the hardcore industry of bodybuilding.
The company is associated with many big names in the industry, including IFBB Pros Azaria Glaim, Ron Partlow, Johnnie O. Jackson, Manuel Romero, Dusty Hanshaw, and Renaldo Gairy. National Level Competitors include Trevor Koot, Gabe Moen, and Dana Baker.
Ambassadors include Andre Capabaggio, Karl Anderson, Cole Eastvold, and Dustin Mueller. All of these gentlemen have 'left humanity behind' by building their physique.
Scroll below for one of the best products we've seen over the last year.
Ingredients
Mutant Mass Ingredients
Before investing in this weight gainer product, it is crucial to review Mutant Mass nutrition information. Mutant Mass contains a variety of active ingredients. The Mutant Mass gainer 6.8 kg hp nutrition is comprehensive and complete for anyone who wishes to put on extra pounds by clean bulking.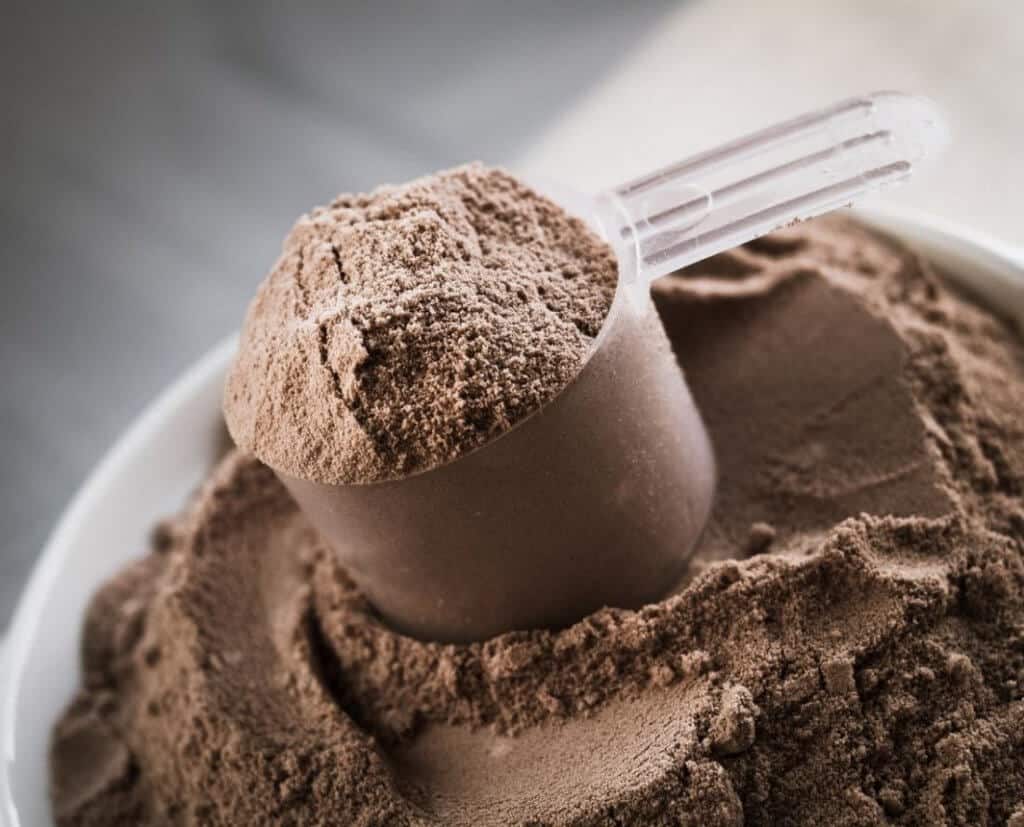 The primary component of this weight gaining formula is waxy maize starch. If you are unfamiliar with what waxy maize starch is, this is a long chain, complex, and high molecular weight carbohydrate.
Unlike other types of carbohydrates, waxy maize starch does not contain lactose or sugar. Other key ingredients include:
Whey Protein Concentrate
Whey Protein Isolate
Milk Protein Concentrate
Micellar Casein
Calcium Caseinate
Sweeteners
Natural Flavors
Thickeners
Naturally-Occurring Oils
Glutamine Peptide
Further, this product gets produced on machinery that may additionally handle tree nuts, peanuts, fish, shellfish, and sulfites, so there is a chance that the product could unwittingly contain any of the potential allergens listed above.
The primary proteins in milk are whey and casein, according to the Iranian Journal of Pharmaceutical Research. Milk protein in general is thought to have some benefits on the metabolism, according to research in Nutrition & Metabolism.
When it comes to whey specifically, this protein can increase lean body mass and strength, according to the Journal of the International Society of Sports Nutrition. However, better quality research surrounding whey protein is needed, according to Nutrients. 
Casein consumption may be able to cause increased muscular strength, per the Journal of the International Society of Sports Nutrition. Overall, whey protein and casein are pretty similar in terms of their potential benefits, per the Journal of Sports Science & Medicine.
Side Effects
Mutant Mass Side Effects
While there are few details of potential side effects of using this product listed on the official website, the published Mutant Mass review gives insight into what people might experience when they use the product.
According to user-contributed online Mutant Mass reviews, some of the side effects reported by consumers include gastrointestinal discomfort, gassiness, and loose stool. Further, some components might lead to skin irritation or the flushing of the skin.
This may be due to the whey protein in the product. According to MedlinePlus, nausea, cramps, fatigue, and increased bowel movements are all side effects of whey protein.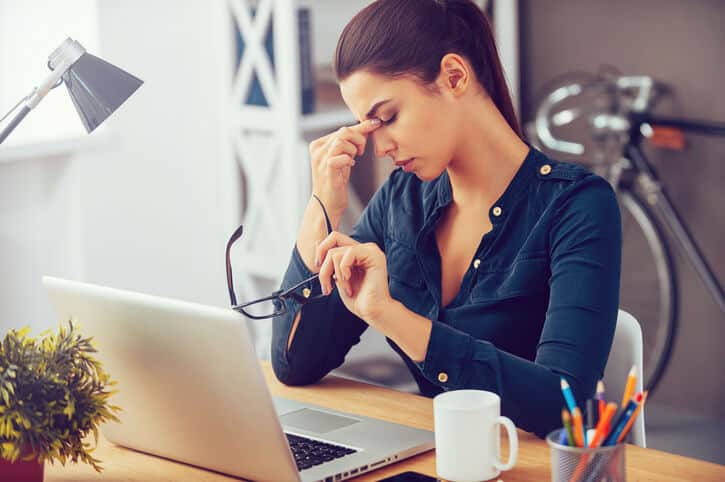 Some customers disclosed that the use of Mutant Mass might contribute to causing acne, headaches, acne, or mood swings.
Some individuals may also encounter dizziness, fatigue, nausea, or drowsiness due to a reaction to tryptophan included in the protein powder mix.
Mutant Mass Warnings
If you are taking this supplement and experiencing any of the symptoms mentioned above, it is good to discontinue the use of the product immediately.
If they persist after you stop using the product, be sure to check with your primary care physician before using the product again for your health and safety.
Claims
Claimed Mutant Mass Benefits
According to some Mutant Mass reviews, this is the best gainer on the market for bodybuilders who are seeking freakish gains for their exercise and fitness efforts.
Men and women into bodybuilding may find that using this calorically dense protein mix adds weight to their frame. This benefit may be improved by clean or lean bulking.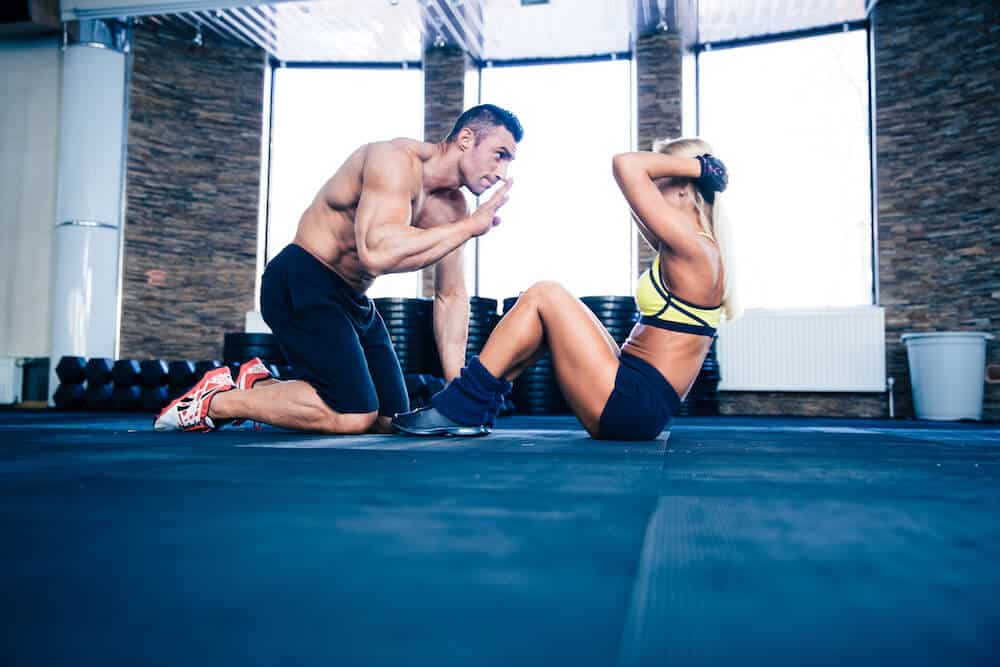 When clean or lean bulking, there is a focus on consuming high-quality calories to increase body mass.
Does It Work
Does Mutant Mass Work?
When used as directed, Mutant Mass helps get the gains bodybuilders seek from a weight gaining supplement.
Since this dietary supplement is formulated to help bodybuilders of all sizes and statures add bulk to their frame, this product might gain weight. If you aren't lifting weights or following the recommended fitness plan combined with the use of Mutant Mass, though, you might gain fat instead of muscle.
When taken as directed, one serving contains 1,100 growth invoking calories and around 56 grams of protein. Other components include 36 g BCAAs, EAAs, glutamine precursors, glutamine, and arginine.
Remember, results can vary from person to person.
Nutrition Facts
Mutant Mass Nutrition
If you've decided that you want to add muscle and mass to your frame using Muscle Mass, you can purchase this product from a wide variety of vendors online and offline.

The nutrition facts for Mutant Mass are:
1100 Calories per serving
56g of time-released protein
192g carbohydrates (includes complex carbs like barley starch, sweet potato, and rolled oats)
26.1g EAAs
12.2g BCAAs
10.4g glutamine and glutamic acid
The flavors available from Mutant Mass include:
Triple Chocolate
Vanilla Ice Cream
Cookies & Cream
Strawberry Banana
Coconut Cream
Chocolate Fudge Brownie
While the exact Mutant Mass nutrition information may vary from flavor to flavor, all protein powder versions offer a high level of essential nutrients, protein, and amino acids.
Update 2020: Those who want more can turn to Mutant Mass Extreme 2500. It contains 1,270 calories per serving (4 scoops) when mixed with two cups of 1% milk.
It contains 46 grams of whey protein, 255 grams of carbohydrates, 7.5 grams of healthy fat per serving. It's only available for purchase at Amazon.
Where to Buy Mutant Mass
Regardless of whether you decide to invest in a 15-pound bag or a Mutant Mass gainer, 6.8 kg nutrition ranks highly among those who use the product daily.
Mutant Mass is available in over 100 countries and can be purchased online at Mutant's website, Amazon, eBay, and third-party sellers. If you are conscious of this nutritional supplement's price, online shopping offers you the opportunity to make price comparisons and select the cost that is right for your budget.
It is worth noting that some online sellers may charge extra for shipping costs, so this amount should be factored in when calculating the product's total value.
If you prefer to shop in-store, you can find Mutant Mass and other related products for sale at health stores, including Vitamin Shoppe, GNC, and other brick and mortar stores.
Depending on the vendor you purchase from, it may cost $40 for a standard Mutant Mass package to approximately $80 for a 15-pound bag.
Mutant Mass Alternatives
If you are not sure whether Mutant Mass can meet your bodybuilding objectives or, you might want to consider other comparable weight gaining powder.
Other similar weight gainer products include: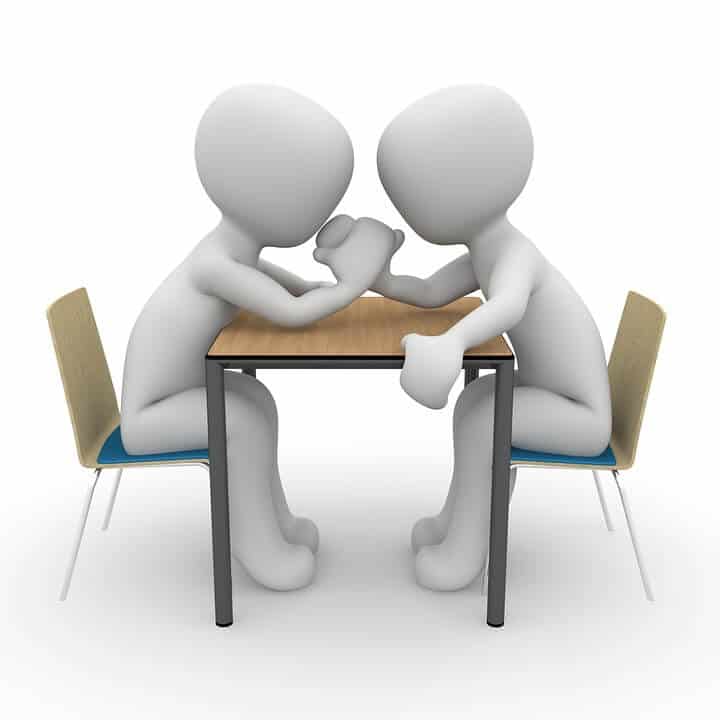 GNC Pro Performance Bulk 1340
Ronnie Coleman Signature Series Gainer XS High Protein Weight Gainer
CB-1 Weight Gainer
Naturade Weight Gain
Serious Mass
Mass-Tech
BSN True Mass
If you prefer a more stable consistency or a thicker shake, you might consider adding ice cubes and using a blender to mix the beverage well.
According to the packaging instructions, users should take half of 1 half serving twice daily. Optionally, users can handle another full serving post-workout for optimal weight gain results.
If desired, users can drink as many as three shakes a day for maximum bulking and recovery after completing a hard workout at the gym. For those who are seeking to gain a lot of bulk in a short period, this type of usage schedule should most likely prove helpful to put on quite a bit of weight relatively quickly.
Three full servings a day is equivalent to 3,180 calories when mixed with water. When combined with 2% fat dairy milk across three servings, you can add another 700 to 750 calories for a total of around 3,950 calories for one day.
Suppose you add these calories to any regular meals you might consume. In that case, it is easy to see and understand how the supplement's use, when used as directed, can make a significant impact on your weight, your physique, and your body composition.
Is Mutant Mass Right for Me?
Mutant Mass is an option for anyone serious about gaining weight without the need for overeating or dirty bulking.
They have professional liaisons throughout the professional bodybuilding circuit. If these respected athletes trust Mutant for their sports nutrition needs, it makes sense that those who are just getting started or improving their current condition might want to follow their footsteps and use the same products.
Mutant Mass products make it possible for anyone who wants to make serious improvements to their physique to do just that. Users should never exceed the stated recommended daily dosage. While helpful, these food supplements should never get used in place of a well rounded, nutritious diet. When the product is not in use, it should get stored away from young children's reach and in a cool, dry place.
Mutant Mass and Weight Loss
Mutant Mass is not a product to use if you are actively trying to lose weight. Every four scoops of Mutant Mass gainer 6.8 kg hp nutrition contain 1,060 calories, which are exceptionally high for someone working to lose weight.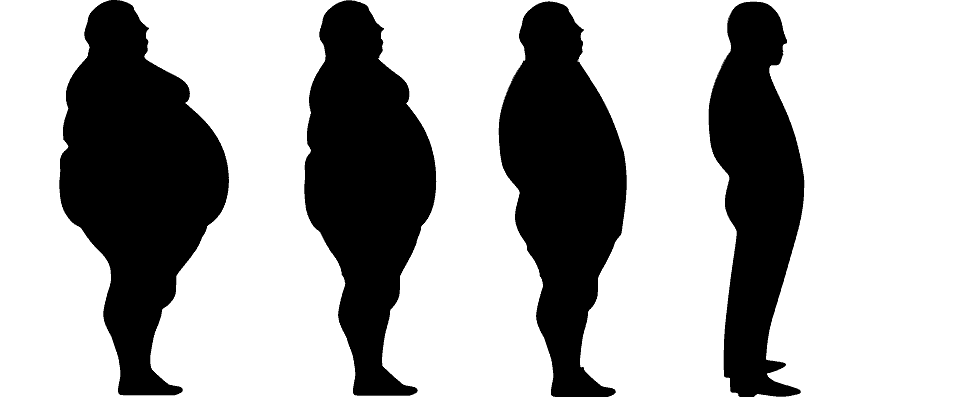 While the exact amount of calories you need to eat in a day vary based on factors such as age, gender, and body type, active males ages 18 – 51 plus should consume anywhere from 2,400 to 3,000 calories daily. Active women ages 18 – 51 plus should have 2,000 to 2,400 daily calories.
Two servings of Mutant Mass are 2,120 calories alone, so adding any other additional calories from eating regular meals or snacks will quickly put you over your allotted calorie count for the day.
Theoretically, every extra 3,500 calories consumed results in a weight gain of one pound. Mutant Mass and other specialized weight gain products are optimized to help people who are using it gain more muscle mass and weight, so they bulk up faster than they would had they not used the product.
Weight gain is precisely the opposite of what someone who is looking to lose weight wants, so, for this reason, people seeking to reduce their weight or size should not use this product.
Instead, you might consider one of Mutant's fat loss supplements called Mutant Stim-U-Lant. This weight loss supplement, which claims that it quickens fat burn, fuels more intense workouts, helps you develop more definition, and provides the energy you need throughout your training – and your day.
Pros and Cons
Mutant Mass Pros and Cons
Mutant Mass comes with several pros and cons.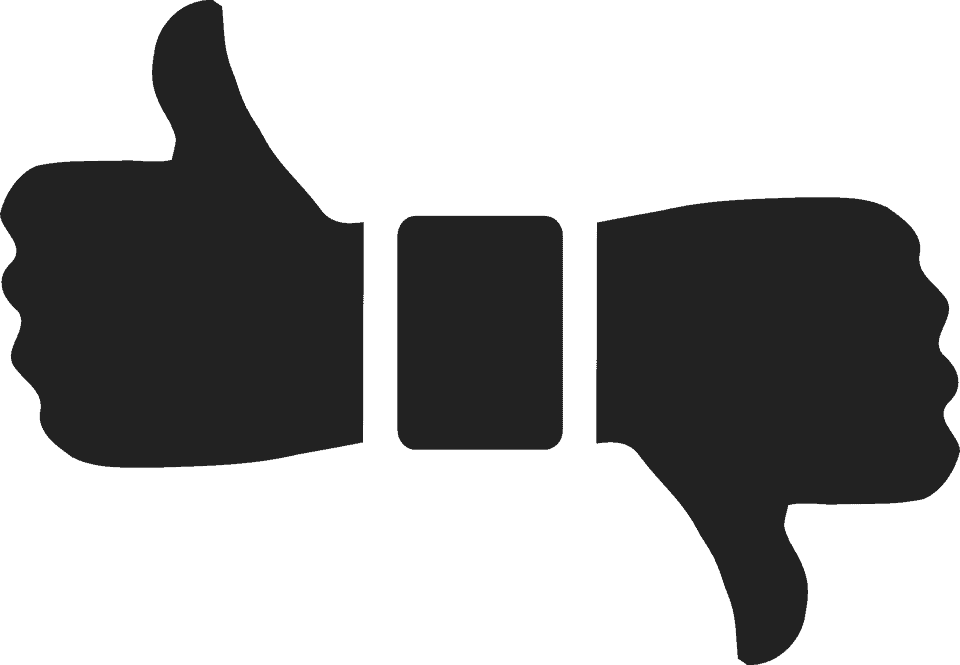 Users have reported that Mutant Mass has a pleasant taste and texture.
You can add other ingredients for added taste and nutritional benefits.
It mixes easily.
Reasonably priced on a per pound basis.
Is made with high-quality ingredients
A variety of flavors gives users multiple options to suit their tastes.
It helps people gain the weight they want quickly.
Cons
Some users reported painful and odorous gas after product usage.
Could cause gastrointestinal distress such as bloating and discomfort.
Some people claimed that they did not gain any weight from using this product.
May require a blender for proper mixing.
Some users claim that they did not like the taste of the product.
What Users Are Saying
"Best protein I've had in awhile. The coconut cream flavor is boss, I threw in pineapple and blended it and it tastes like a protein piña colada. The protein breaks apart nice and isn't chunky, it doesn't taste chalky at all and the price point is really good."
"This is the worst tasting protein powder I've ever had. In no way shape or form does this even taste like chocolate. This taste like vomit….however if you add peanut butter it's not as bad but still bad. Its helped me pack on a couple pounds so far but the taste is just god awful."
"Tastes OK but number of serving is inaccurate. Not 24 probably 12-15 servings (4 scoops per serving). Don't take more than 1 serving per 24hrs, otherwise bloating & stomach discomfort occurs."
Bottom Line
The Bottom Line on Mutant Mass
What's the real deal with Mutant Mass? It's not a weight-loss product, but rather a mass gainer for those who work out a lot and want to build more muscle. We're hesitant to recommend this because our focus is on products that make it easier to lose weight.
We know there is a wealth of lifestyle changes out there that help us live healthier lives, but sometimes it can be hard to keep track of the foods you eat and your exercise.
Among the best apps we've come across is one called Noom. It took years of doctor-led research to create the app that combines personalized care like human coaching and custom meal plans, with a strong community of successful users who've reached their weight-loss goals.
Plus, for a limited time, Dietspotlight readers can access a free trial offer of Noom.
Learn More About Noom »