MyNetDiary Review

- 9 Things You Need to Know
Many people want the benefits of shrinking their weight without the worry of dieting and keeping track of food, so MyNetDiary made an app to make the journey easier. According to the makers, there are countless fad-based diets that you could follow that may help you lose weight, but may not be the healthiest option – which is where their app comes in.
There are many calorie counter and personal weight-loss assistant apps that offer few features, but MyNetDiary claims to provide every feature you need to live a healthy lifestyle and follow a healthy eating plan, but is that true? Keep reading for an overview of MyNetDiary to see if this app works best for your needs.
MyNetDiary can be purchased through their Official Site.
Overview
What is MyNetDiary?
MyNetDiary is a comprehensive food diary app for iOS, the Apple Watch, and Android devices that allow you to log food and track your health. With over 977,000 verified foods in the database without duplicates and 37 nutrients that are updated daily, you can always find the most accurate food information to ensure your tracking is correct.
While the app does offer subscription-based content, there are more free features available. Also, the MyNetDiary app says it features fewer steps to log foods which will save time throughout the day.
Before delving deeper into this program, let's see what the science says about dietary tracking:
CFP MFC – This study found that focusing on the diet and an exercise plan can help individuals lose weight.
Clinical Medicine Insights – According to this research, "Monitoring dietary intake, understanding caloric literacy and energy balance, regular contact with a dietitian, higher protein intake, and tracking progress in lifestyle-based weight management programs appear to have the most beneficial effects on weight control."
Perspectives on Psychological Science – In some cases, reducing caloric intake is not the answer for weight-loss, meaning that weight-loss may involve more than just dietary tracking.
MyNetDiary Competitors
Who Created MyNetDiary?
The MyNetDiary app is a standalone company with 18 employees, including five educators and registered dietitians. The company was started in 2007.
MyNetDiary Customer Service
MyNetDiary customer service can be contacted by email or address:
Email: info@mynetdiary.com
Address: 10000 Lincoln Drive East, Suite 20, Marlton, NJ 08053-3105
Other Products from MyNetDiary
While MyNetDiary does not have any other products, this app is compatible with iOS, the Apple Watch, the Diabetes app for iPhone and Android, and links with Fitbit, Garmin, and Withings.
Scroll below for one of the best products we've seen over the last year.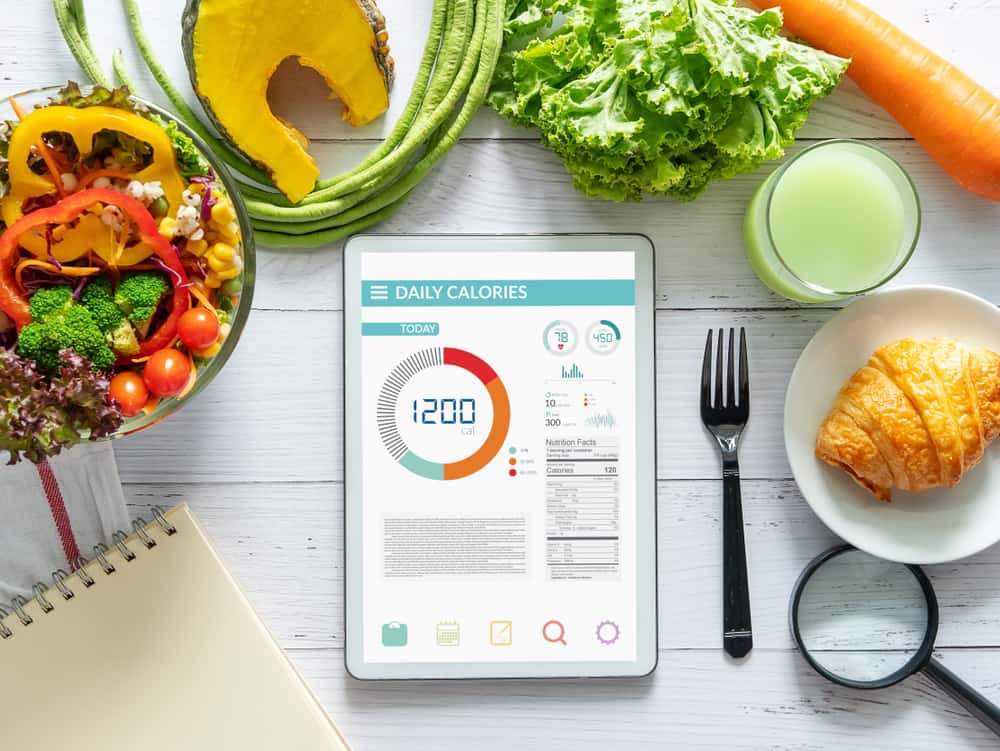 How Much Does MyNetDiary Cost?
While there is a freemium version of the app boasting many features, there are also two subscription options of the premium software which provides many additional functions.
You can pay monthly at $9 per month or yearly at $60 annually ($5 per month). Both subscription options provide the same features whether you are using iOS or Android devices.
Is There a Refund Policy?
MyNetDiary does not offer a refund on either subscription, but the app store may. Additionally, MyNetDiary offers an unconditional 14-day money-back guarantee for both premium subscription options if they are purchased through the MyNetDiary website.
Claims
How Does MyNetDiary Claim to Work?
The MyNetDiary app claims it helps you lose weight by planning meals and exercise. Their program uses a detailed meal planning feature that they claim can help you eat better foods and keep you from binging on unhealthy snacks when hungry.
This calorie counter app also says it helps you fine-tune your daily calorie plan to ensure you receive enough calories after exercise. This feature is a common one found in many other trackers too, though.
MyNetDiary also breaks down the carbs, fats, and protein by percentages and grams, which can help some individuals interested in macronutrient tracking.
Program Details
Details on the MyNetDiary Program
MyNetDiary works by simply tracking macronutrients and subtracting any calories burned through exercise.
The official website also offers information for users who want to learn about different kinds of diets. They also offer searching tools for those who want to find more information about the food catalog on the app.
According to JMIR mHealth and uHealth, some apps use the database from MyNetDiary and other dietary tracking programs to improve their food logging options.
Does it Integrate with Wearables or Health Programs?
In addition to being a macronutrient tracker, MyNetDiary can connect and sync with some of the trackers and fitness devices. MyNetDiary supports the following:
All Fitbit models
Apple Watch
Fitbit Aria Wi-Fi scale
Twitter
Withings Wi-Fi body scale
Withings Blood Pressure
The app also allows you to send email reports directly to your healthcare provider so they can see your progress if you have an underlying health condition.
Weight Loss
MyNetDiary and Weight Loss
One of the most difficult aspects of weight-loss is overcoming the weight-loss plateau, or the issue of remaining at the same weight for several consecutive weeks, according to The American Journal of Clinical Nutrition. As a digital diet assistant, MyNetDiary claims it helps you stay on top of tracking, but is there any science behind this method?
One study published in the Journal of the American Dietetic Association found that using a "personal digital assistant" to track foods can be useful for dietary and behavioral changes in obese and overweight individuals. More research published in JoDR found that using a calorie counter is a predictor of success.
Although tracking your diet is important, there are other aspects that are important as well. According to the Journal of Human Nutrition and Dietetics, setting targets for weight-loss is incredibly important to weight-loss success. Another study published in the International Journal of Behavioral Nutrition and Physical Activity noted that motivation and self-determination were two important factors to weight-loss success as well.
Side Effects
MyNetDiary Warnings and Side Effects
There are no health warnings associated with MyNetDiary. While the app does all the tracking and reporting, it is up to you to input meals and exercise regimens and remain enthusiastic throughout the process.
Overall, an analysis of smartphone dietary tracking apps published in JMIR mHealth and uHealth found the app to be of quality.
Pros and Cons
MyNetDiary Pros and Cons
Pros
The app offers an extensive food database.
Some customers claim the calorie counters are easy to use.
Cons
Some customer reviews the food database can be hard to reach sometimes due to connectivity issues.
MyNetDiary has limited exercise input options.
The app focuses primarily on food tracking, which is not the only solution to weight-loss.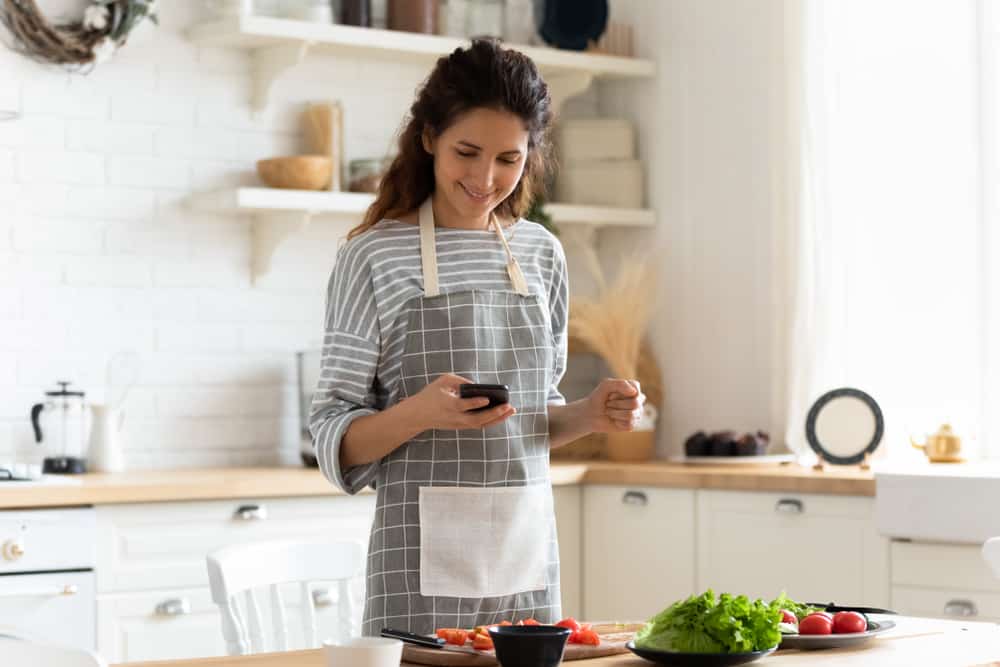 Bottom Line
Bottom Line on MyNetDiary
Overall, MyNetDiary may be a good resource for those looking for a simple app to log their meals and general exercise. While the app says it offers extensive tracking and other features, it is up to you to keep up with the inputs multiple times per day for an extended period, until you reach your goals. Additionally, the app focuses primarily on tracking food, which may leave some users feeling unfulfilled on their weight-loss journey.
There's no question that keeping track of your food is incredibly important, but there are other app options that can offer more, like Noom. The app not only offers more than a million food items and scannable barcodes through their food logging tools but also mini-courses to help you learn about your habits and make lasting changes to your lifestyle.
Plus, the Noom app offers unlimited group support, 1:1 coaching, and tons of content to help you lose weight without restrictive dieting or tons of work. If you are ready to keep track of your weight-loss journey today, then it's time to give their free trial offer a try!
Learn More About Noom »