Nuratrim Review

- 9 Things You Need to Know
Nuratrim – the supplement that claims to provide advanced thermogenic benefits to the body. The product says it can help users burn fat, increase the metabolic rate, and reduce appetite while controlling cholesterol, but is that true?
Our research team dug deep into this weight-loss pill in order to find out the answer for you, investigating the supplement's formula, benefits, ingredient research, potential side effects, and more. Before purchasing Nuratrim, make sure to check out the bottom line.
Overview
What is Nuratrim?
Nuratrim is a weight-loss pill designed to help reduce appetite and speed up metabolism. The product packaging claims the product is a food supplement. We were unable to find an official website or an active listing, yet the popularity of the supplement remains consistent.
Luckily, Nuratrim was once part of an affiliate program, so there are tons of websites out there with information on the ingredients and more. It looks like the main ingredient is glucomannan, a water-soluble fiber often used as an appetite suppressant. What does science say about this fiber?
Journal of the American College of Nutrition – "evidence from available RCTs [randomized-controlled trials] does not show that glucomannan intake generates statistically significant weight loss. Future trials should be more rigorous and better reported."
International Journal of Biological Macromolecules – Glucomannan "has… anti-obesity, laxative, and anti-inflammatory activity."
Nutrition – "GM [glucomannan] may help to reduce body weight, but not body mass index, in otherwise healthy overweight or obese adults."
Three different studies with three different end results. That's how clinical research goes, much of the time, but eventually, one side prevails.
We'll dig into more research on glucomannan, and the other ingredients in Nuratrim, in a few minutes. First, let's take a look at the company behind the supplement.
Nuratrim Competitors
Who Makes Nuratrim?
Nutratrim was created by Advanced Health, according to the Amazon.com product listing. When we search for other products from the company, we didn't find anything – not even a page for the brand.
After doing a little more digging, we found that Advanced Health was likely connected to Nuropharm. Nuropharm was a manufacturer and labeler of supplements. Neither business is currently active. But, they were in 2012-2013, when Nuratrim was being actively marketed by the company and affiliates.
Scroll below for one of the best products we've seen over the last year.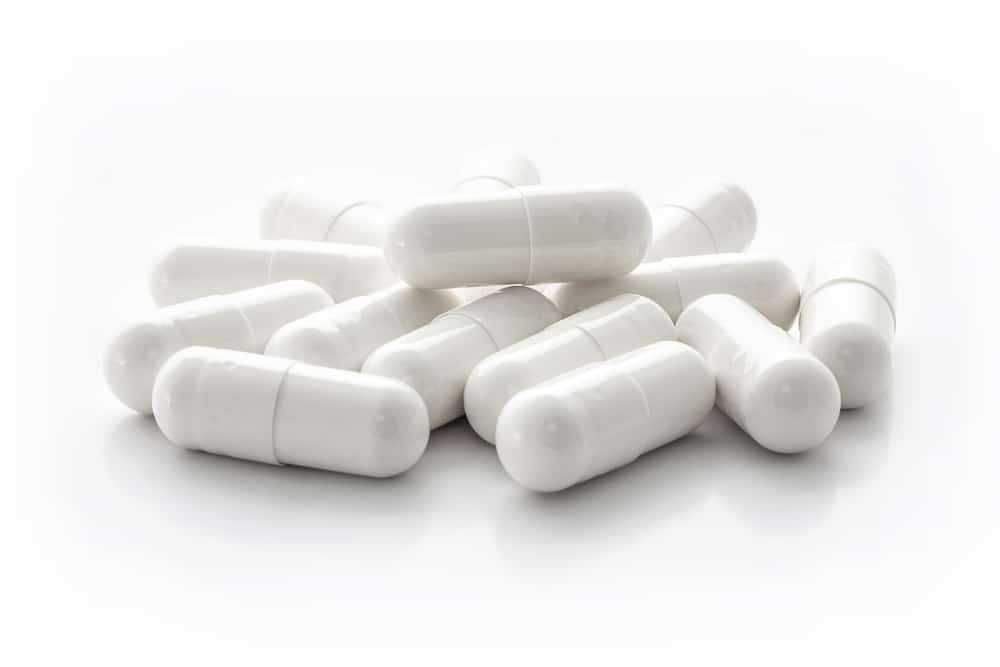 Claims
Nuratrim Claims
The Amazon listing for Nuratrim claims it, "helps to burn fat, increases metabolism, helps reduce appetite, helps reduce cholesterol." But, it's the claim we found on a press release that interested us more. According to the release published on PRWeb, "makers claim one dose of Nuratrim can burn 380 calories a day – 15 times more than normal."
We've been researching supplements and ingredients for more than a decade and we've never found clinical evidence that any supplement can burn 380 calories in a single dose. The release author goes on to claim that taking Nuratrim can burn the equivalent of a 40-minute run.
We didn't find much else on the company aside from an obscure blog post claiming the company was placed on a list of online advertisers who were non-compliant in the United Kingdom.
Now we know what Nuratrim is and where it came from. We know the claims the supplement is supposed to support, so let's dig deeper into the ingredients to see if there's any substance to these claims.
How to Take Nuratrim
There are no specific instructions given for Nuratrim. Based on the main ingredients and the fact that one order supplies 30 capsules, we believe the supplement is to be taken at least 30 minutes before breakfast or lunch (possibly both if one order is for two weeks, not one month).
We see no strong stimulants, but to be safe we'd suggest not taking them within four to six hours of bedtime.
Ingredients
Nuratrim Ingredients
We found quite a few reviews and affiliate pages for Nuratrim, but only one shared what looked like an image of the product label. This one shared what we believe is the full list of ingredients. The formula contains 800mg per capsule of:
Green Coffee Extract (200mg) – Research published in the Asia Pacific Journal of Clinical Nutrition shares that 400mg of green coffee bean, when taken as part of an energy-restricted diet, promoted more significant weight loss than did the diet alone. Both the control group and intervention group reported weight loss. A couple of considerations: you'd have to take two Nuratrim daily to reach the 400mg and the study measured results after participants took the supplement for eight weeks. That's in addition to the energy-restricted (reduced-calorie) diet the participants maintained for eight weeks.
Capsicum Extract (100mg) – The only research we found was published in 2013 in the Journal of Pharmaceutical Research International. It was completed on rats, so the effects are not directly relatable to humans. However, rats eating diets supplemented with capsicum frutescens showed more weight loss than rats in the control group. We have to remember that all human research started with animal research.
Licorice Extract (100mg) – The Journal of Health Sciences shares research that shows licorice flavonoid oil may help you maintain weight, but not necessarily lose weight. What's interesting about the study is that the control group gained weight and the investigative group maintained.
Glucomannan Konjac Extract (200mg) – The International Journal of Biological Macromolecules published research in 2019 that claimed glucomannan has anti-obesity effects; that it "can enable weight loss."
Raspberry Ketone (200mg) – For some reason, research into raspberry ketones (RK) stopped with rats even though the results of the studies were positive. Rats lost weight when supplemented with RKs. According to Food & Function, mice even lost weight when fed high-fat diets if they supplemented with RK.
Cost and Where to Buy
You can't purchase Nuratrim at this time, but thanks to the Internet Archive, we were able to find the product listings from 2012. Based on the packages offered:
30-day supply: £34.95
60-day supply: £59.95
90-day supply: £97.95
120-day supply + 2 FREE bottles: £139.95
Pros and Cons
Pros and Cons of Nuratrim
What's the final word on Nuratrim?
Pros
The prices were lower than many supplements sold at the time
The formula includes some clinically-studied ingredients
Cons
The company and product have disappeared from the market
What Users Are Saying
What Users Are Saying
"I bought a month's worth of this product. They claim you have to change your regular habits very little, if at all, to see results. In a month I lost a little under two pounds with little to no exercise. However this may be because I also made a resolution to drink significantly less over the same month. I will say that I DID often feel much more full than I usually would, but I can't write off that there might be some placebo effect. It is expensive, and I can't say I'd recommend it for weight loss, but if you have over-eating issues this MIGHT be something to look into."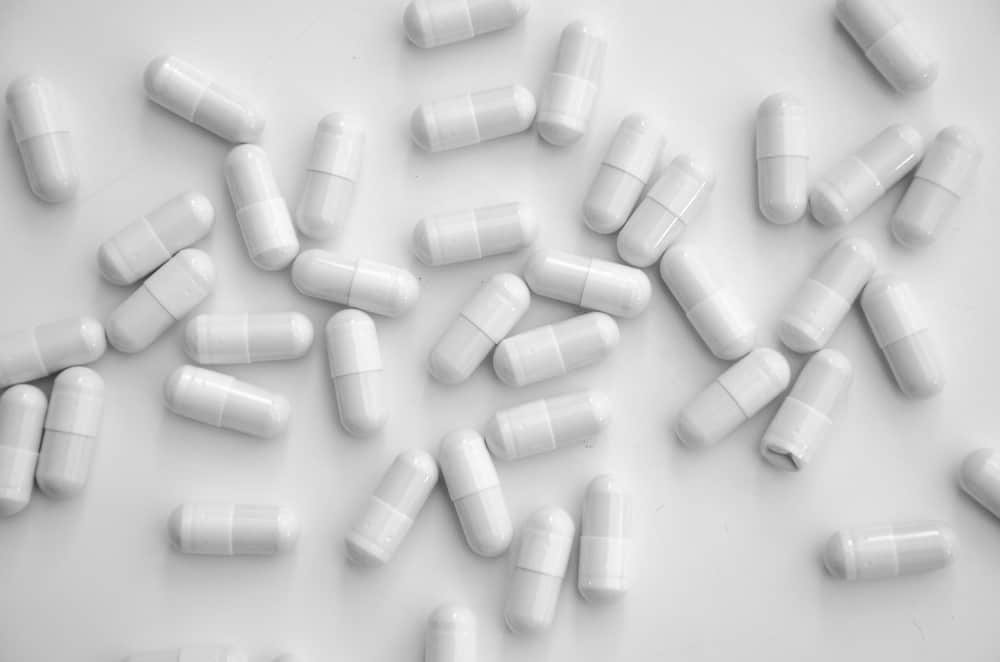 Bottom Line
The Bottom Line on Nuratrim
Unfortunately, it seems that Nuratrim is not available for purchase. This means that although the formula may contain some researched ingredients, this may not be the best option for losing weight, burning fat, and improving health parameters.
If you are ready to lose weight, it may be best to choose a program like Noom that is backed by multiple clinical studies.
Noom is one of the best programs we've seen in the past few years. We love that their weight-loss system uses food logging tools, health tracking, 1:1 coaching sessions, custom meal plans, and more. Make sure to check out the free trial offer available from Noom for a limited time.
Learn More About Noom »