NutraBio Review

- 14 Things You Need to Know
NutraBio is a company that has been around since 1996. It produces supplements for both men and women which help build muscle, strength, and endurance. NutraBio claims their products are superior because of the quality of their ingredients and because they have been monitored extensively by the FDA. Upon inspecting their product labels, we couldn't see much difference in their ingredients compared to less expensive competitors.
Our research team wanted the full scoop on the benefits of using NutraBio products. This is a summary of what we found for you.
NutraBio can be purchased through their Official Site.
Overview
What is NutraBio?
NutraBio is a bodybuilding company responsible for making various fitness and exercise supplements. This company claims that their products are ideal for anyone that'd like to gain muscle mass during their workouts.
NutraBio Competitors
Claims
NutraBio Claims
The manufacturers are confident in the ingredients used in NutraBio, claiming to have used NutraBio Inc 100% whey protein isolate, which is different than whey protein concentrate, which has not been added to the supplement.
The difference between whey protein concentrate and NutraBio 100% whey protein isolate is that whey protein concentrate only has a total of 11% of protein that constitutes its total amount of contents. Whey protein isolate contains 90% of protein, which makes it a better option.
The company also claims that the NutraBio mass gainer is going to help the users withstand long, hard workouts. In addition to that, they have guaranteed that this product will ensure a reduced time required for recovery. That means that, during workouts, the impact will be reduced.
Another claim by the company is that once a person buys the product, there will be increase muscle growth in a relatively shorter period compared to other supplements that do not contain the NutraBio whey protein isolate.
The NutraBio whey protein, according to the company's claims, will help the consumer burn fat more easily. This means that the supplement is not limited to people who are looking to gain muscle or people who love working out.
Scroll below for one of the best products we've seen over the last year.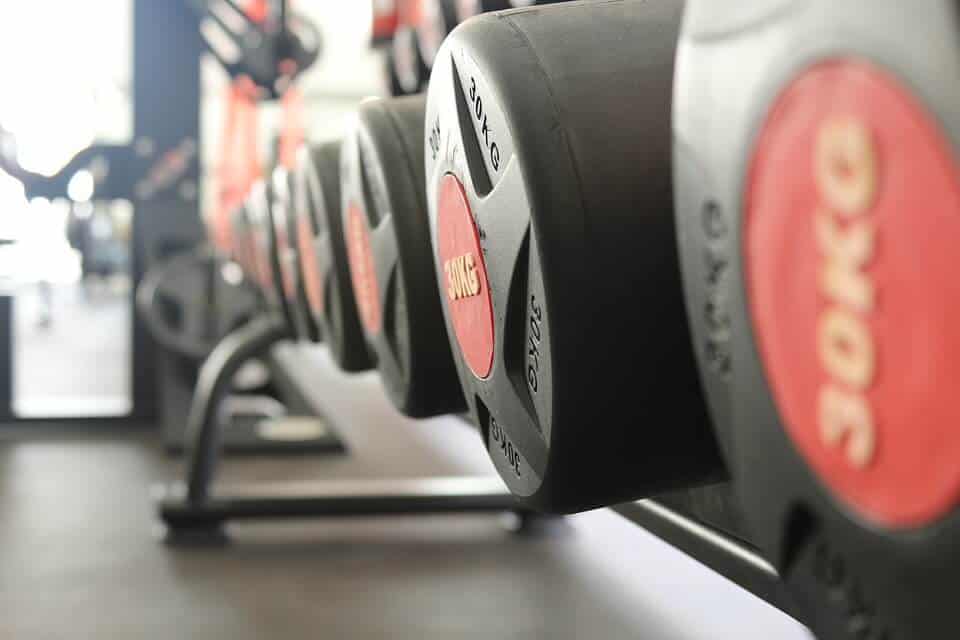 Ingredients
NutraBio Ingredients
Electrolyte and hydration optimizer
L-ornithine alpha-ketoglutarate
Betaine anhydrous
Potassium
Nitrate
Phosphate
Calcium
Does NutraBio Work?
After looking at the NutraBio whey protein reviews to see user's general opinion, we noticed that most people liked using it for many reasons. For one, it is light, so it does not sit in the stomach and make you feel uneasy or even bloated, but still helps people who take it to feel full, so they do not feel like they need to eat as much.
This product seems to be working pretty well. However, studies indicate that it does not exactly work for weight loss. This is because, according to research, the use of whey protein alone by obese or overweight adults will not result in the reduction of weight, even when combined with workouts and controlled diets. It does, however, seem to increase the body mass index and weight for teens who are overweight.
This product is also not entirely suitable for athletic performance. In the case of an untrained athlete, whey protein isolate will help in increasing the amount of muscle mass, lean body mass as well as strength. This is of course achieved if there is a combination of strength training and workout.
It will also help with post workout recovery much better than other supplements, such as carbohydrate-based supplements.
Details On NutraBio And Weight Loss
NutraBio helps with weight loss, but it doesn't cause weight loss. Essentially, weight loss is achieved if the calories being consumed are reduced, and the person engages in some workout activity. The reason why NutraBio is good is that it's got lots of protein, and protein is an essential nutrient for any weight loss plan.
The thing about whey protein isolate that sets it apart from other sources of protein is that it's effortlessly absorbed, so when it is consumed, it still curbs the appetite without feeling heavy in the stomach. Whey protein also contains a sufficient amount of amino acids, which are essential in making it a useful protein source.
The initial stages of weight loss cause both fat and muscle loss. However, muscle is needed for long-term weight loss, because muscle tissue helps burn calories. By preventing muscle loss with whey protein isolate, consistent weight loss will be achieved in due course, according to a study by The American Journal of Clinical Nutrition.
Benefits and Results
NutraBio Benefits And Results
There are some benefits and results, which may be attributed to the fact that the supplement contains whey protein isolate.
According to Frontiers in Nutrition, one of the benefits that can be noticed by anyone using the product is a much quicker recovery after exercise. This will keep the person motivated and consistent with their workouts.
Apart from company claims of potential increased strength and fast recovery, they state that taking this supplement will boost energy levels, so the body wouldn't have to produce as much energy during the day. If the extra energy is not be consumed, there will be less need for intake of food.
The consumers will also feel satisfied, so the usual quantity of food they eat will be smaller while using NutraBio, automatically leading to weight loss.
Other results that will come from using NutraBio include maintenance of normal body weight and muscle mass. So, if a person is okay with their weight and muscle mass, the supplement does not have to necessarily alter them, since it has other benefits such as repair of the tissues of the skeletal muscle.
There are a couple of things which can be increased when taking NutraBio. For example, if a person undergoes energy restriction and energy restriction training, they will increase lean body mass and endurance. Additionally, NutraBio will promote the reduction of body fat mass during the energy restriction and resistance training.
There are many other benefits of using products containing whey protein isolate which are not related to bodybuilding or weight loss. This is because whey is a source of nutrients, and it can help a person achieve their nutrient intake goals of the day.
Side Effects
Potential NutraBio Side Effects
Some side of the possible effects associated with using this product include:
More bowel movements
Fatigue
Nausea
Stomach bloating
Excessive thirst
Headaches
Reduced appetite
Stomach cramps
Directions
How To Take NutraBio
When taking NutraBio 100%, the instructions are to add one scoop of the powder to 6 ounces of your preferred drink. Put it in a blender or mixing cup and mix it for 25 to 30 seconds. Using water is good because it minimizes calories, but another option would be nonfat milk since it enhances taste and makes the drink creamier. The consistency depends on your preference.
The daily amount recommended is three servings, to be taken before a workout and 30 minutes to an hour after a workout. This is because muscle build up is usually rampant at this time. One can mix it with any carbohydrates or calories if they need to.
According to Examine.com, the recommended serving of whey protein usually depends on whoever is taking it, their activities, and body size. For instance, an athlete who is an active trainer trying to lose weight but still retains lean body mass should consume 1.5 to 2.2 grams of whey protein per kilogram of body weight.
On the other hand, if a person is not an athlete, but they would like to lose weight while still retaining some lean body mass, they should only take 1.0 to 1.5 grams of whey protein per kilogram of body weight. In the case of someone that would like to maintain their size, then the serving is 0.8 grams per kilogram of body weight.
Product Warnings
Product Warnings
In case you are allergic to milk, you should avoid this product, because it contains whey made out of the dairy products. There has also not been enough research conducted to know if the product is safe for pregnant or breastfeeding women. The ideal and safest thing to do is to consult your doctor before taking NutraBio.
Any NutraBio Lawsuits?
According to Top Class Actions, NutraBio was sued for, "falsely [advertising] its Glutamine products as being able to support muscle growth."
Alternatives
NutraBio Alternatives
If you would not like to take NutraBio, but still want a supplement with a good amount of protein, the following whey protein supplements can be alternatives for NutraBio:
BiPro Whey
At $42, this product contains 20 grams of protein for 90 calories. It can come without any flavor, or in the flavors sunflower lecithin and steria.
Vega One
This option is great for vegans and lactose intolerant people, as it has no animal products among its ingredients. At $43, it gives vegans a much-needed protein boost.
Ascent Native Fuel Micellar Casein
If you are on the lookout for something that is natural, then Ascent Native Fuel Micellar Casein just might be what you are looking for. At $64.99, this supplement contains only natural ingredients. It is a great source of all the essential amino acids. Furthermore, it contains 25 grams of protein for 110 to 130 calories. This will depend on the flavor you choose.
NutraBio Variations
There are a couple of NutraBio product supplements variations, all equally efficient:
Intra Blast NutraBio
Nutrabio Intra Blast has some great reviews. This product was designed for the intra-workout period, which is between the pre-workout and post-workout period. It is said to contain up to 9 essential amino acids, which is quite a lot compared to other products. The manufacturers made sure to include this product as it has almost everything that 100% Whey Protein Isolate lacks.
Intra Blast NutraBio is suitable for people who have very intense workouts. It promotes the growth of muscle mass, and additionally, increases endurance in workouts. It contains ingredients like glutamine and betaine, which allow the user to have a quick recovery. It also reduces the post-workout muscle soreness, according to Intra Blast NutraBio reviews.
Muscle Matrix NutraBio
Muscle Matrix Nutrabio increases the amount of amino acid level in the body, which means it can stay up to 3 hours or more in the stomach. As a result, there is increased protein synthesis and anabolism. This product works on muscle repair and the maximization of muscle growth.
NutraBio BCAA 5000
NutraBio BCAA 5000 is made up of branched-chain amino acids that have powerful muscle generating properties. Branched-chain amino acids (BCAA) cannot be produced by the body, and therefore, supplements are required. They promote muscle growth and maintenance, as well as strength building.
Classic Whey NutraBio
Classic Whey NutraBio consists of non-denatured whey protein concentrate, and therefore, they're in their purest form and are easier to work with. It only contains WPC80, which is a high-quality, highly pure whey. No need to be worried about additives with this product.
NutraBio Pricing
NutraBio can be a little pricey. In fact, this is the most discouraging factor. Most people who have not bought or re-bought it did so because of the price, even though the product is good. However, you can get a discount code on their website, which could help.
What Users Are Saying
"Terrible after taste.. the macros are great if you can stomach the chemical-y after taste. really disappointing because i was looking forward to trying this."
"Works just as it was expected."
"One of the best proteins out on the market. I now keep a tub of this in my cupboard at all times."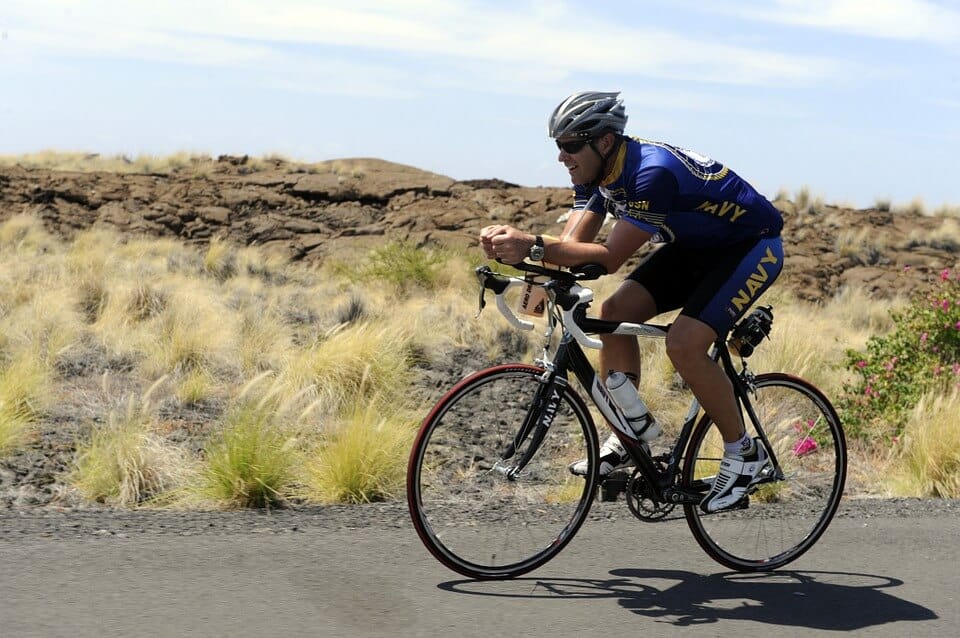 Bottom Line
The Bottom Line on NutraBio
Is this us telling you to sprint out and buy their products? We do like the reputation of the company and the prices seem pretty reasonable, but we have reservations about backing them completely. It seems they may have a quality issue and the delivery times appear to be lacking by a good amount.
If you really want to lose weight, you should go with a company who offers excellent quality and a clinically-proven product.
Among the best in weight-loss apps is one called Noom. Our research uncovered human coaching, one-on-one support, expert articles and resources, an extensive food database, and a strong, virtual community – among much more.
Because we love Noom so much, we've partnered with the company so Dietspotlight readers can access a free trial – for a limited time.
Learn More About Noom »