Nutrilite Daily Review

- 7 Things You Need to Know
Nutrilite Daily is a multivitamin supplement that is certified gluten-free and contains 24 essential vitamins and minerals. The company behind this product, Amway, claims that this dietary supplement is "a powerful and convenient way to help fill the vitamin and mineral nutritional gaps in your daily diet" and also has "antioxidant protection against free radicals." Amway, however, has a reputation for using some not-so-healthy ingredients in its products.
We had our research team take a look at this product to see if it is worth a try. Here's a summary of their conclusions about Nutrilite Daily.
Nutrilite Daily can be purchased through their Official Site.
Overview
What is Nutrilite Daily?
To start, Nutrilite Daily is a multivitamin containing; vitamins, minerals, and carrot, acerola cherry, alfalfa, parsley, watercress, and spinach concentrate. You simply take one tablet each day, along with a meal, supposedly helping to improve overall health and wellness. The small capsules make it easy to use on-the-go.
Let's look at some research on multivitamin use.
Nutrients – "Multivitamin/multimineral supplements (MVMS) are widely used by this population, which reduces inadequacies in micronutrient intake, but the potential for exceeding tolerable upper intake levels in others should be considered."
Nutrition – "An MVM can help to improve the nutrient supply and overcome problems of inadequacy without concern for its long-term safety. MVMs are safe for long-term use (>10 y), as documented in a recent clinical trial."
Clinical Therapeutics – "… for certain otherwise healthy subpopulations (eg, pregnant women, older adults) and some individuals with existing medical conditions who experience inadequacies in micronutrient intake, addressing inadequacies by using MVMS can provide health benefits."
It appears that Nutrilite Daily has been available since 2011, although the parent multi-level marketing company Amway began in 1959. You can shop for the supplement on the official website and through trusted retailers. We like the longevity of the business and some of the favorable customer comments but read on…
Quality
Poor Product Quality – "A Concern?"
The first concern related to the quality of Nutrilite Daily ingredients. According to our Research Editor, "When customers make complaints about a multivitamin, this is concerning."
One user stated, "The supplement facts label (part of the original package label) states iron and vitamin K. Then there is a bar code sticker that states the contrary (no iron or vitamin K). I don't know which to trust. I don't like these two labels with conflicting information on the same product."
Another person said, "The bottle was filthy when I received it. The sticker was also not on all the way. It was poorly put on with air pockets all over in between the bottle and sticker."
Scroll below for one of the best products we've seen over the last year.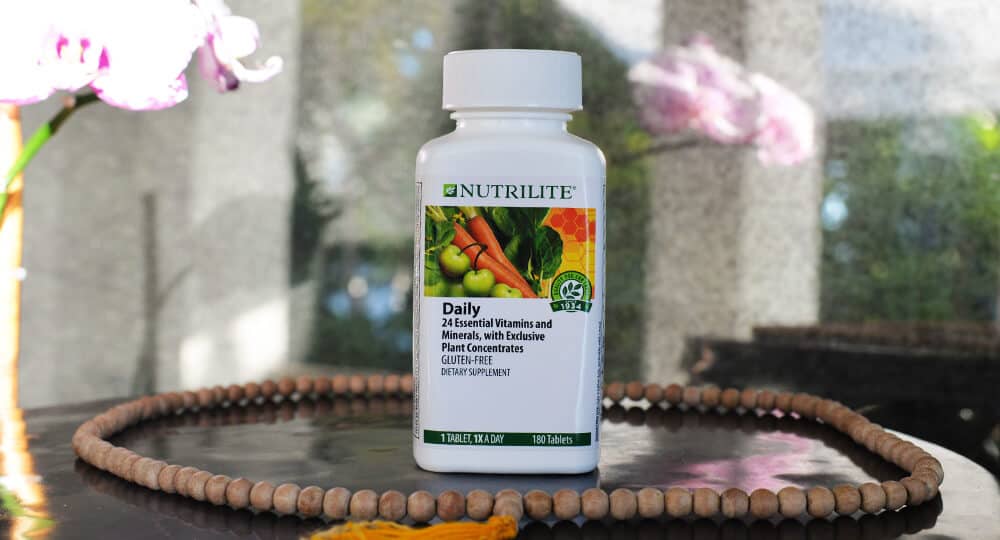 Ingredients
Ineffective Ingredients – "Feeling Better?"
Users on the web are complaining about the ineffectiveness of Nutrilite Daily ingredients. One customer commented, "I don't believe these vitamins are beneficial. I was speaking to my doctor, and he told me you should not even take a vitamin unless you are lacking specific vitamins, and are directed to take one by a doctor."
Another user said, "These vitamins are not so good. Give me a stomachache whenever I use them."
Our research has revealed that if there is one particular part of a supplement that is especially bothersome, like ingredients not working, the chances of long-term success are not good. If Nutrilite Daily doesn't make dieters feel better, why take a chance?
The Science
The Science – "Solid?"
At DietSpotlight, we need to see scientific research supporting the claims of the company. Nutrilite Daily doesn't offer solid science to back the main talking points about weight-loss, but that doesn't mean vitamins don't play an essential part in a program designed to help you lose. According to the National Institute on Aging, vitamins all play an important but different role in the body.
In this case, science is necessary to prove this formula is more effective than the $5 bottle at your local pharmacy.
Are There Any Lawsuits?
In 2015, a lawsuit was brought forth to Amway for making false and misleading health claims in India. It also stated that these claims were in direct violation of India's food laws. The company was fined Rs 10 lakh, or the equivalent of $13,900 US dollars.
What Users Are Saying
"I recommend this daily multi vitamin to everyone. It is the best. I can feel the difference if I miss a few days."
"Gave me IBS and reflux. I know because once I stopped taking them, the symptoms got better. Hopefully, they go away soon."
"It doesn't do what it describes and it makes me feel very nauseous. I have a whole jar filled with this tablet. I sure wish I could have returned it."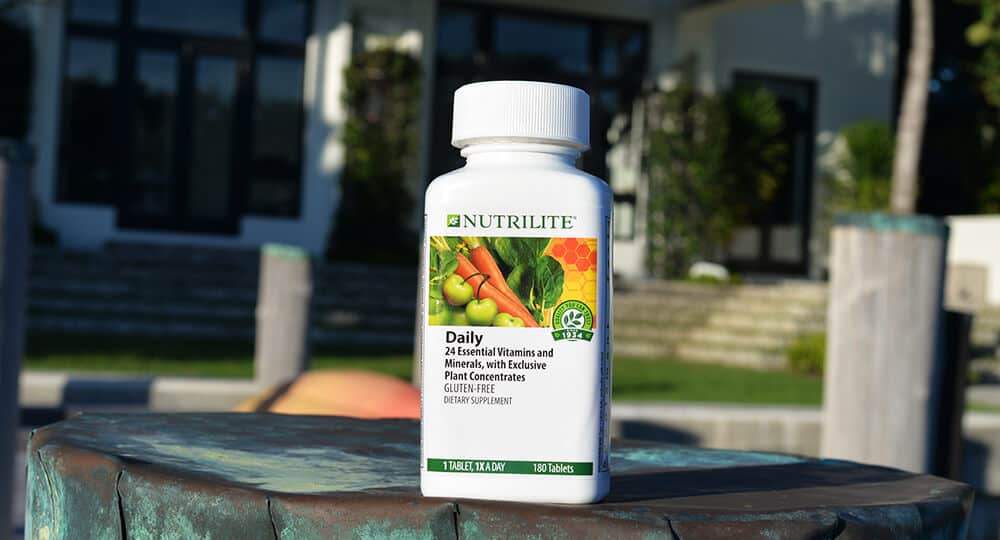 Bottom Line
The Bottom Line – Does Nutrilite Daily Work?
Did we already put Nutrilite Daily on our shopping list? Well, we like that it's easy to buy online and this company has a good BBB rating. But, we have some reservations because it's not backed by any real science. Also, we're concerned about the customer complaints and poor product quality.
If this multivitamin is not what you're looking for, but you still want support reaching your weight-loss goals, then we suggest you try a program created with clinically-tested methods.
Among the best products we've seen this year is one called Noom. This weight-loss app comes with human coaching, not a robot spitting out generic information. There are personalized meal plans, exercise tracking, food tracking and more.
Plus, the makers of Noom are so sure of the weight-loss app, they're offering a free trial offer, which is a good sign. You honestly have nothing to lose but weight!
Learn More About Noom »