Nutrisystem Lean 13 Review

- 14 Things You Need to Know
Nutrisystem, one of the big names in prepared food weight loss, has taken the Lean 10 system and expanded it to Nutrisystem Lean 13. When we heard about the change we knew we needed to dig deep to see just what the company was looking to accomplish with the change. We read the claims and compared them to scientific research and customer experiences. Here we've condensed the bottom line.
Nutrisystem Lean 13 can be purchased through their Official Site.
Nutrisystem Lean 13 Readers:
Click here
to find out why we're giving away samples of our product, Burn TS.
Overview
What is Nutrisystem Lean 13?
For starters, Nutrisystem Lean 13, also referred to as Turbo 13, is a weight loss program that helps you drop up to 13 pounds and 7 inches in your first month. If you're a guy, you can drop up to 15 pounds and 7 inches in your first month.
This is one of several diet plans offered by Nutrisystem, and it involves portion control, balanced nutrition, and frequent meals. This system is supposed to accelerate your weight-loss results. Here is what you can expect to eat on Lean 13:
Prepackaged meals
Nutrisystem Shakes
Bars
Snacks
There is no counting calories, carbohydrates or points. After all, the Nutrisystem food is already portioned out. However, it does provide high levels of protein and fiber, but with zero trans fat.
Also, if you're wondering about exercise, You do not have to exercise with Nutrisystem programs, but it is encouraged.
Put plainly; they say you will lose weight just by eating what they tell you to. But, if you add regular exercise, you will lose even more weight.
They suggest single 10-minute sessions, three times daily, such as walking, gardening, running, and simply moving more.
As reported by the Mayo Clinic and Harvard Health, studies have demonstrated that adding physical activity to your daily routine will help you lose pounds, stay fit and manage your weight.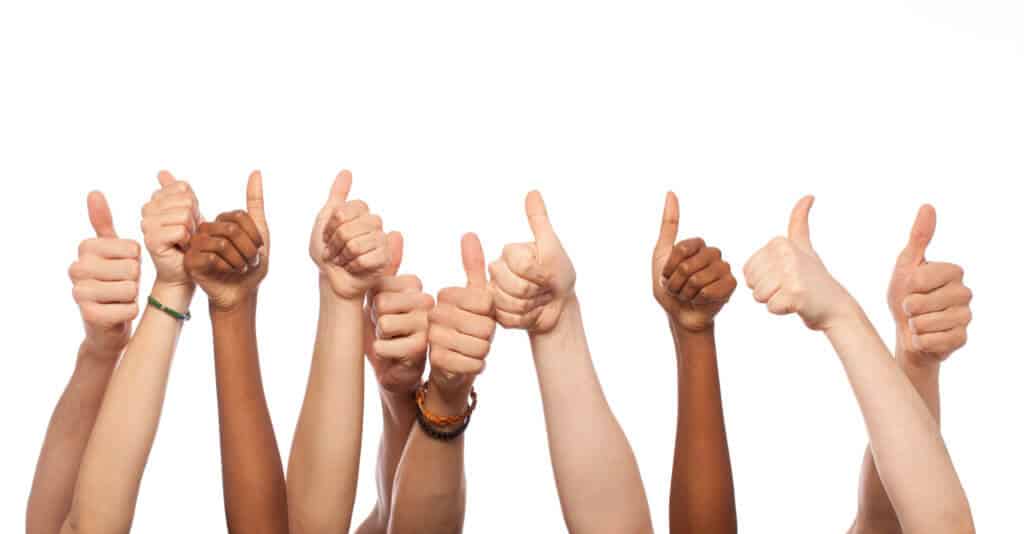 Products Similar to Nutrisystem Lean 13
Benefits
Nutrisystem Lean 13 Benefits
Let's take a quick look at the benefits of Nutrisystem Lean 13 to get a solid idea of what this diet program has to offer:
Eat six times a day
A lot of food choices (150+)
Eat every two-three hours
Plenty of lean protein
High-fiber foods
Portion control
Balanced nutrition
No calorie counting
No meetings
If you order the food, Nutrisystem takes care of the rest. You just eat what they tell you to eat when they tell you to eat it. All of the nutrition facts are posted on the food labels, so you know what you're getting. This system works similarly to other diets such as Weight Watchers, Jenny Craig, and South Beach Diet.
There is even a "free diet analysis" calculator provided on the main website. You just enter your height, weight, gender and email address to get started. It tells you the optimal weight for your age and size.
Scroll below for one of the best products we've seen over the last year.
About Nutrisystem Inc.
This company has been around since 1999 and is based in Pennsylvania. Nutrisystem offers several different weight management plans, which include basic, core, and uniquely yours. Furthermore, there are vegetarian and diabetes plans available, as well as those specifically for men or women.
We took a look at Nutrisystem Inc. on the Better Business Bureau website, and although this company received an A+ rating, nearly 90% of the customer feedback is negative.
Naturally, this is concerning, so we took a closer look at the Nutrisystem reviews and comments posted online. Many of them are complaints about the customer service, which says a lot.
If you need to contact this company, here is the company's info:
Nutrisystem, Inc.
Headquarters
600 Office Center Dr
Ft Washington, PA 19034-3232
Phone: (215) 706-5300
However, there are several different email addresses and telephone numbers provided on the website, so take a look at this information to get a better idea of how to contact the right department:
Dietary Counselors
Mon-Sun 9am-10pm EST
Nutrisystem Lean 13 Menu
The menu for Nutrisystem Lean 13 incorporates a variety of prepackaged foods. The variety gives you plenty of options when it comes to choosing meals, shakes, snacks, and desserts. Here is a closer look at some of the foods you can eat on this Nutrisystem diet:
Cheese puffs
Carrot cake
Popcorn
Margherita pizza
Chicken parmesan
Vegetarian chili
There are dozens of Nutrisystem Lean 13 food options to choose from. These foods are broken down into categories such as breakfast, lunch, dinner, snacks, shakes, and boosters. You can even narrow your food search by selecting frozen or non-frozen. If you have any specific allergies, you can further narrow your selection of foods by ruling out ingredients such as:
Tree nuts
Shellfish
Milk
Wheat
Eggs
If you prefer foods that are cholesterol-free, low in sodium, high in protein or high in fiber, you can also find specific Nutrisystem meals, snacks and bars that fit this criterion. While some of these foods require a microwave, stovetop, toaster oven or conventional oven, others require no prep at all.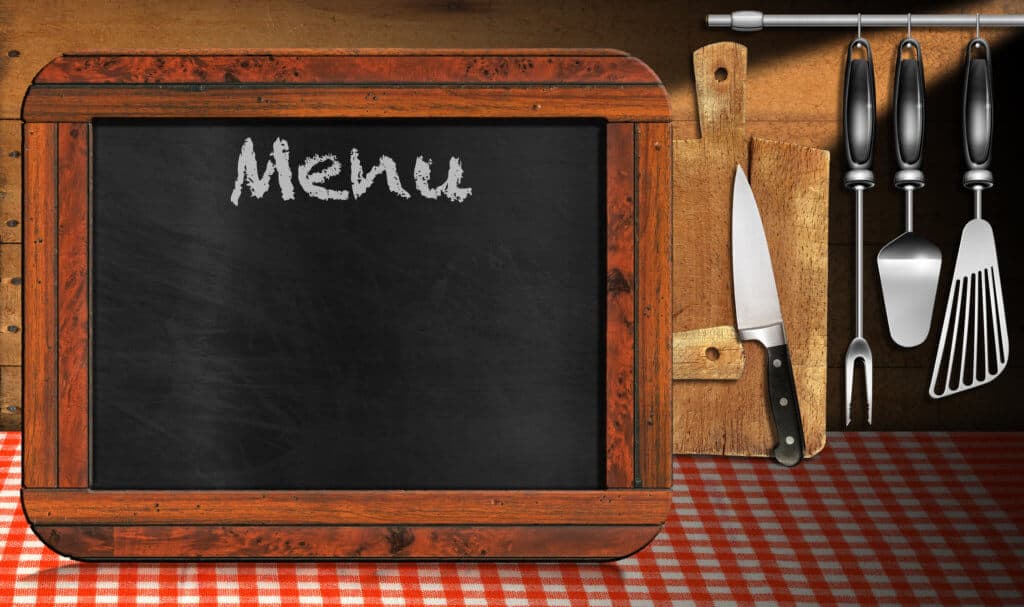 Turbo Takeoff Kit
Nutrisystem Turbo Takeoff Kit
The Turbo Takeoff Kit is mostly a box that includes a 1-week supply of Nutrisystem Turbo Shakes, NutriCurb Bars, snacks and daily meals. This combination of foods is supposed to help jumpstart your weight loss efforts. It enables you to get used to the prepackaged foods and cuts your calories to help you start shedding pounds.
You are also told to eat at least four servings of non-starchy vegetables each day. After the first week is over, you can then pick and choose the Nutrisystem foods you want.
To get a better idea of how Nutrisystem Turbo 13 works, here is a quick rundown of how you will eat each day:
Breakfast
Snack One (TurboShake)
Lunch
Snack Two (NutriCurb bar)
Dinner
4+ servings of non-starchy vegetables throughout the day
64 ounces of water or unsweetened tea throughout the day
Nutrisystem For Men
There is a specific section on the Nutrisystem website that addresses the men's plans and weight loss options. It states that men can lose weight, burn off fat and retain lean muscle mass on these programs.
As with Nutrisystem for women, all of the food is already prepared and prepackaged so there's no counting calories or trying to figure out how much you can eat.
However, the men's plans are slightly more expensive since they do include a little more food. It also mentions on the website that results vary depending on your starting weight and the "program adherence." In other words, it's imperative to stick to the specific eating program if you want to see that 15 pounds of weight and 7 inches gone in the first month.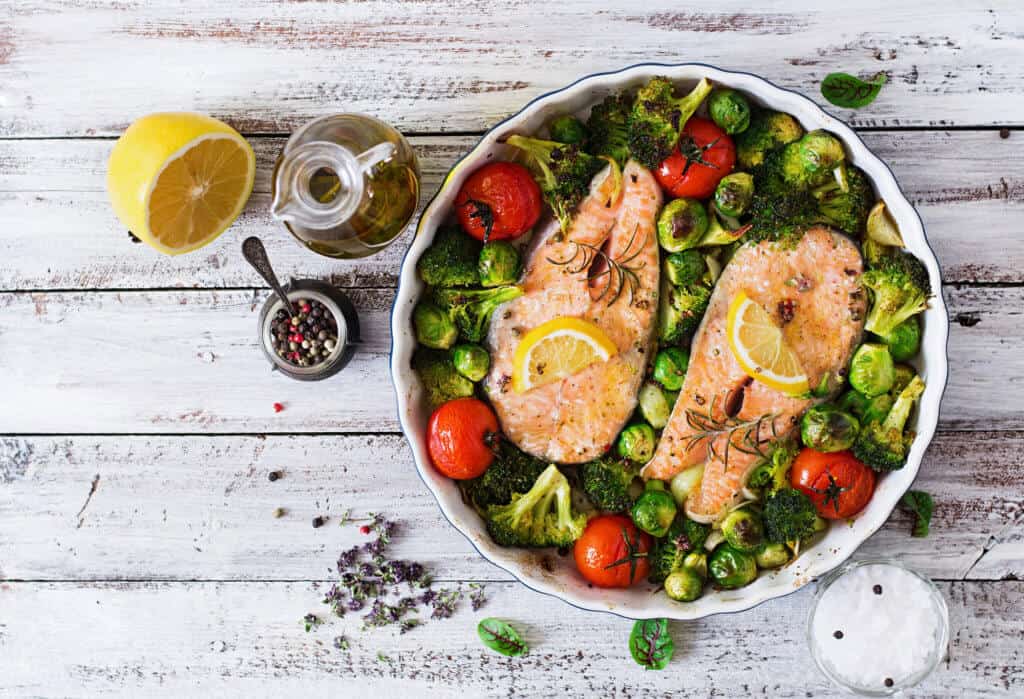 Nutrisystem Food Calories and Portion Control
One of the main aspects of the Nutrisystem Lean 13 diet program is the meal delivery and prepackaged foods. You have over 150 food different choices, and the primary key to this system is eating six smaller portions throughout the day. This means no large or heavy meals, which can lead to more weight gain. From what we gathered, you can also incorporate some fresh fruits, vegetables, and snacks if desired.
Since all of the Turbo Shakes, snack bars and foods are premade and have a specific number of carbohydrates, fats, sugars, protein, vitamins/minerals, and fiber; you don't have to figure anything out on your own. You just stick to the Nutrisystem plan, and you will not go over your daily allowance or food portions and calories.
With the Nutrisystem diet program, you eat 1,200-1,500 calories per day.
Research has shown that reducing your daily caloric intake can lead to weight loss. For instance, the average calorie diet plan is 2,000 per day for an adult, so if you reduce this calorie intake by 500, you are sure to lose weight over time. This is because your body has fewer calories to work with. Studies published in the Annals of Behavioral Medicine and Obesity Research confirm this.
Eventually, you will burn off excess body fat.
However, some people have complained of feeling hungry while on the Nutrisystem diet. Not to mention, others have complained about the food options and the overall flavor of the prepackaged meals, shakes, and bars.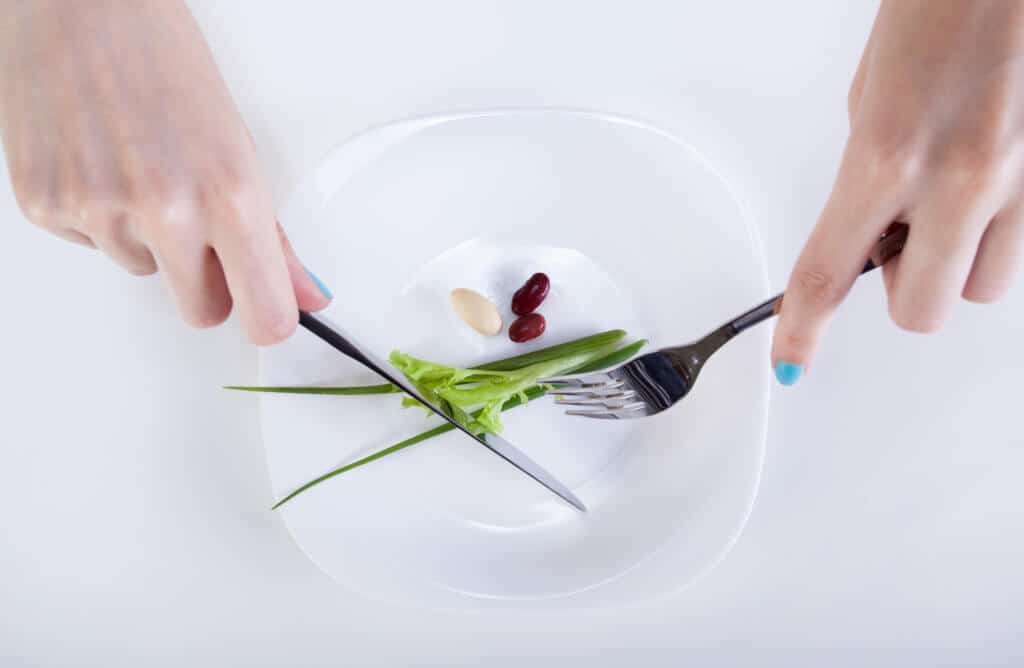 Side Effects
Any Nutrisystem Lean 13 Side Effects?
Since Nutrisystem Lean 13 is a weight loss program that involves eating lots of prepackaged meals, snacks, shakes and processed foods, some people do experience specific side effects while on this diet. Some of the more commonly reported reactions are:
Bloating
Gas
Abdominal discomfort
Upset stomach
Diarrhea
Constipation
This is due to the processed ingredients and dietary fiber in Nutrisystem foods. These snacks, shakes, and bars are also loaded with preservatives, sugar alcohols and synthetic nutrients. Research has shown that it is always better to eat whole foods, as opposed to manufactured foods and meal-replacement supplements, the Mayo Clinic reports.
This is because of the higher nutritional value in whole foods. For instance, natural foods contain more nutrition, essential fiber, and protective antioxidants.
Just to be clear, not all dieters will experience unwanted side effects with Nutrisystem Lean 13 meals and snacks. It just depends on how your body responds to these bars and shakes. While some customers mention no adverse effects, others say they have gas and bloating all the time while on the Nutrisystem diet.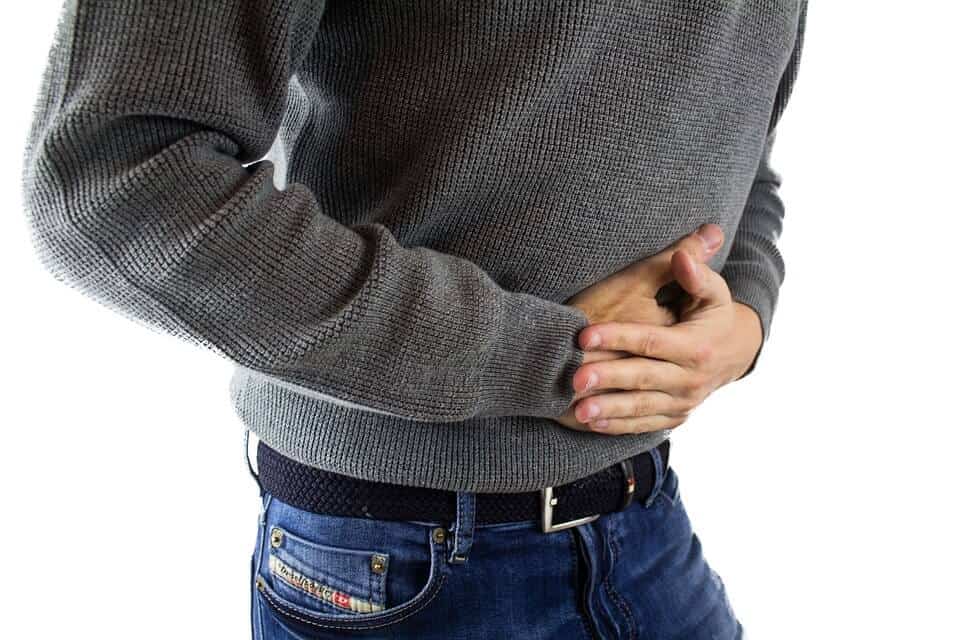 Nutrisystem Lean 13 Research
In a word, yes. There is some science and research that supports the Nutrisystem approach to weight loss. Studies have shown that portion control and calorie restriction helps you lose weight over time, as long as you stick to the diet plan and don't add other foods along the way.
Also, this company boasts 40 years of experience with safe and effective weight loss, which excludes any fads or gimmicks. So, it has been around a while.
The Mayo Clinic breaks down calorie reduction like this, "Because 3,500 calories equal about 1 pound (0.45 kilogram) of fat, you need to burn 3,500 calories more than you take in to lose 1 pound. So, in general, if you cut 500 calories from your typical diet each day, you'd lose about 1 pound a week (500 calories x 7 days = 3,500 calories). It isn't quite this simple, however, and you usually lose a combination of fat, lean tissue, and water. Also, because of changes that occur in the body as a result of weight loss, you may need to decrease calories further to continue weight loss."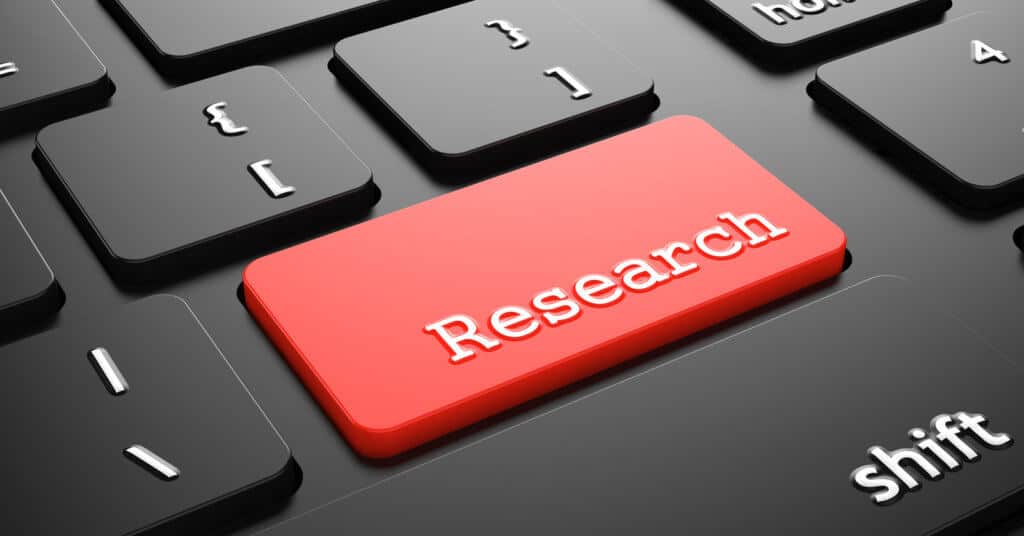 Nutrisystem Lean 13 Reviews
You can find all kinds of Nutrisystem Lean 13 comments and remarks posted on the internet. This is helpful because it gives you a solid idea of what people think of this diet system and how they rate it in comparison to others. The feedback we found is very mixed, both positive and negative. While some people said they lost weight with this program, others said it did nothing for them.
There are some success stories posted on the official website. These are before and after photos with names and the amount of weight each person lost. However, these success stories may not apply individually to Nutrisystem Lean 13. There are also celebrity testimonials, one of which is Marie Osmond, the spokesperson for this company, who lost 50 pounds.
On a separate note, we did find numerous complaints about the taste of Nutrisystem meals and foods. This is certainly a big factor to consider because if you can't handle the taste of these snacks, shakes, and entrees, this diet system will not work for you. After all, you need to eat these prepackaged foods the entire time you follow the Nutrisystem diet.
Cost
Nutrisystem Lean 13 Cost
There is a breakdown of the prices for Nutrisystem Lean 13 on the official website. It is broken down per day, so you get an idea of what you will spend on food on a daily basis. Note that the men's plans are pricier than the women's because there is a bit more food involved. Here is a better look at your Lean13 plan options.
Basic
Women's Favorites Pack – $9.96 per day (4-week price is $278.89)
Women's Custom Menu – $10.68 per day (4-week price is $298.98)
Men's Favorites Pack – $11.39 per day (4-week price is $318.99)
Men's Custom Menu – $12.11 per day (4-week price is $338.98)
Core Plan
Women's Favorites Pack – $10.68 per day (4-week price is $298.99)
Women's Custom Menu – $10.68 per day (4-week price is $298.99)
Men's Favorites Pack – $12.11 per day (4-week price is $338.99)
Men's Custom Menu – $12.11 per day (4-week price is $338.99)
Uniquely Yours
Women's Favorites Pack – $12.29 per day (4-week price is $343.99)
Women's Custom Menu – $12.29 per day (4-week price is $343.99)
Men's Favorites Pack – $13.71 per day (4-week price is $383.99)
Men's Custom Menu – $13.71 per day (4-week price is $383.99)
As you can see, the Nutrisystem cost varies depending on which plan you prefer and whether or not you're a man or woman. All in all, this food is not pricey when compared to other diets with prepackages meals, shakes and snacks. However, you might get tired of eating the same processed foods over and over again. On the plus side, with all of the Nutrisystem plans, you can get free shipping and handling. There is also an auto-delivery option that is encouraged.
What about a Nutrisystem money-back guarantee? Well, the official website does say that you have a 14-day money-back guarantee that applies to first time orders. This means the first time you buy the 4-week plan; you can get a refund within the first 14 days if unsatisfied. The plans listed for this guarantee include the following:
Nutrisystem Core
Nutrisystem Basic
Nutrisystem Uniquely Yours
Nutrisystem D
Nutrisystem Vegetarian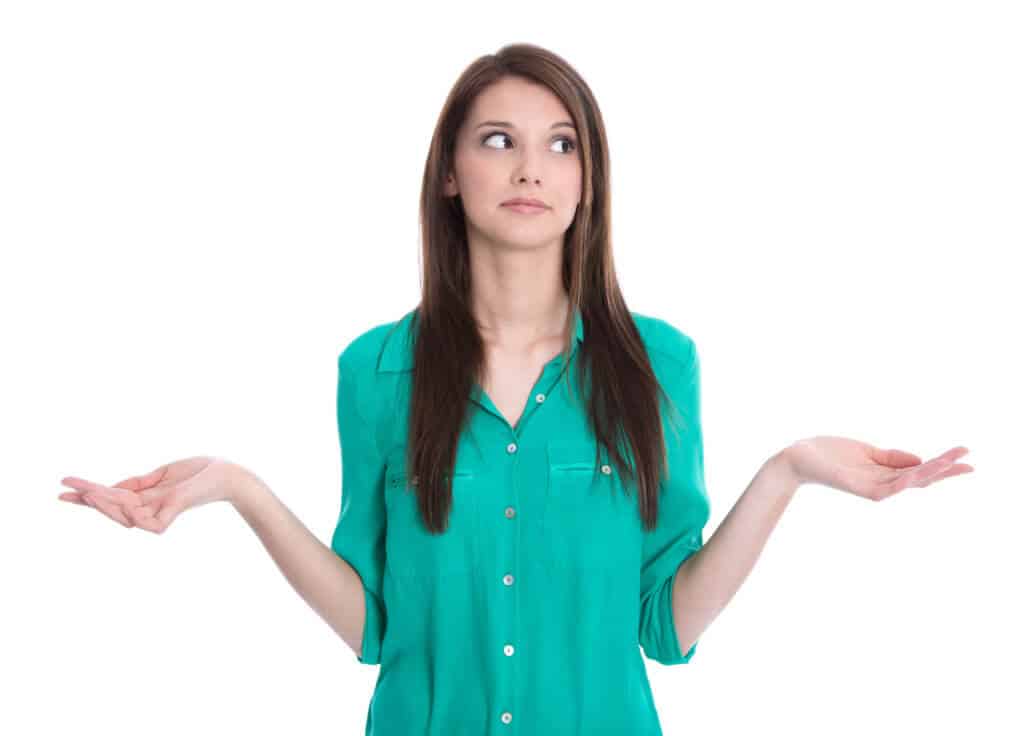 Does Nutrisystem Lean 13 Really Work?
Well, as with any diet or weight loss program, you need to consider whether or not it's a viable choice for you. As for Nutrisystem Lean 13, this system involves eating a lot of prepackaged meals, shakes, and bars. This is not for everyone. Just take a look at some of the Nutrisystem reviews posted around the web. Many people get very tired of the food options quickly.
On the other hand, this plan does involve reducing your daily calorie intake, which can help you lose weight. After all, cutting out calories is a proven way to drop some unwanted pounds. Unfortunately, some customers say that Nutrisystem leaves them feeling hungry and unsatisfied, which is likely to make them stop the diet plan altogether.
So, Nutrisystem Lean 13 can potentially work if you're okay with eating all of the processed foods and prepackaged meals every day. However, this is probably not the most significant choice for the long term. As stated by WebMD and Food & Nutrition Magazine, dietitians and nutritionists recommend eating mostly whole foods for optimal health and weight management.
What Users Are Saying
"The Nutrisystem seemed a program I could follow, so I joined. In 3 weeks, I have lost over 20#, although hungry, my physical condition is improving."
"Cancelling is a hassle. I've called multiple times, the "system" says my program is cancelled but I haven't received a refund yet."
"Let me say that the Nutrisystem plan is working and I am happy about that."
Bottom Line
The Bottom Line on Nutrisystem Lean 13
With Lean 13, Nutritsystem takes a fresh look at using meal replacements for weight loss. The plan isn't far from the original Lean 10, but when you've been in the same business for so many years, drastic changes are not a business savvy decision. At the end of the day, science says programs like this work as long as the dieter sticks with it and takes the time to learn how to cook healthier. This makes the transition from prepared foods to cooking at home much easier.
If you ready to finally start losing weight for good, programs like Nutrisystem Lean 13 aren't a bad idea. We also suggest a clinically tested supplement that aims to help reduce hunger and spark metabolism. A healthy diet and strong supplement could be the one-two punch you need.
Among the best products we've seen is Burn TS. We like that each of the four ingredients have clinical testing showing a direct, or indirect, benefit to people losing weight. It's also satisfying to see all the positive user reviews.
Right now you can take advantage of a 2-Week Sample from the team behind Burn TS, so you can get started today.
Learn More About Burn TS »