Olly Probiotics Review

- 12 Things You Need to Know
Each serving of Olly Probiotics contains almost one billion probiotic microorganisms, which the manufacturers claim to help boost gut health and immune health. Question is, can Olly Probiotics help with your digestion problems? Is there any evidence showing these gummies can also aid in weight loss? What are some of the benefits you can expect from this blend?
Our research team started to dig and find the answers to all the questions people have about these probiotic gummies, investigating the ingredients, claims made by the company and customers, side effects, Olly Probiotic reviews, and more. Make sure to keep reading to the bottom line to see if this product is worth your time and money!
Olly Probiotics can be purchased through their Official Site.
Overview
What is Olly Probiotic?
Olly Probiotic supplements are all-natural, allergen-friendly, gluten-free, and sugar-free live probiotics that come in the form of delicious chewable Olly Probiotic gummies. Some of the products also contain prebiotics in the blend.
Their use is intended to help people with various digestion problems, such as gas, bloating, constipation, and diarrhea – either related to irritable bowels or a gut that needs some help. However, is there any research to support the use of probiotics and prebiotics?
Food Science and Biotechnology — According to this research, Bacillus Coagulans is generally recognized as safe to consume and was able to reduce cholesterol levels.
HHS Public Access Peer Review Journal — This research notes that prebiotics are the plant-based fiber that helps healthy bacteria grow in your gut. When you have an overabundance of beneficial bacteria, it kills off the bad bacteria.
Nutrients Journal — According to this study, probiotics are strains of good bacteria that add to the populace of the healthy microorganisms you already have in your gut.
Olly Probiotics Competitors
Who Makes Olly Probiotic?
All Olly Probiotics are made from the Olly brand, which offers tons of health-focused gummies.
Unilever in San Francisco, California, makes Olly products. The company was founded in 2014 by Eric Ryan.
Scroll below for one of the best products we've seen over the last year.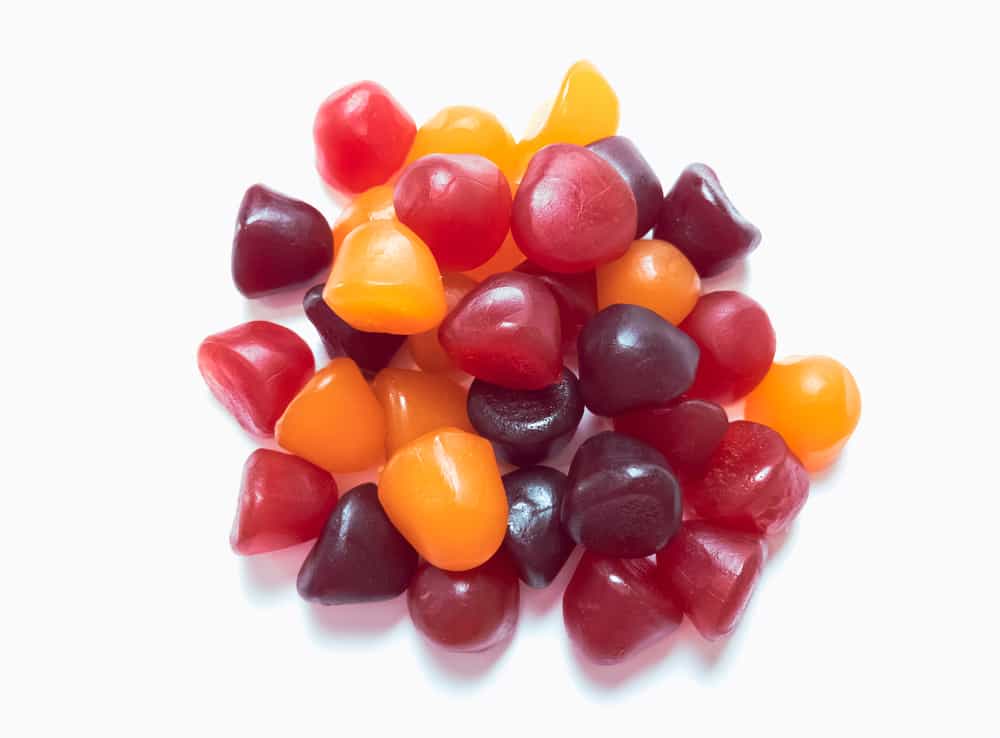 Olly Probiotic Contact Information
Individuals can contact the Olly Probiotic customer service department by phone and email:
Phone:1-844-HEY-OLLY (1-844-439-6559)
Hours: Monday-Friday 8:30 AM-9:00 PM Eastern Time.
hello@olly.com
Olly Probiotic Products
Olly sells multiple probiotic supplements, including:
Probiotic Tropical Mango
Probiotic + Prebiotic
Probiotic Bramble Berry
Extra Strength Probiotic
Kids Multi + Probiotic
Adult Multi + Probiotic Vitamins
Claims
Olly Probiotic Claims
Olly claims their probiotic supplements contain has 1 billion CFUs. They also claim the gummies are sugar-free and gluten-free.
Olly Probiotic says their gummies have a good taste and are made of all-natural ingredients. Olly also claims their Probiotic + Prebiotic gummies aid in digestion and helps with bloating, gas, diarrhea, and constipation.
All of these digestion issues are signs of irritable Bowel Syndrome, and people with IBS claim that Olly Probiotics help them find some relief from their digestion issues.
Ingredients
Olly Probiotic Ingredients
The only probiotic used in Olly Probiotic supplements is Bacillus Coagulans. Other common ingredients include:
Water
Cane Sugar
Gelatin
Lactic Acid
Citric Acid
Natural Flavor
Tartaric Acid
The prebiotic blend in some of the gummies contain:
Fructooligosaccharide (FOS & oligofructose)
Inulin
Inulin Fructans
Chicory root
Dandelion root
Elecampane root
Chinese herb codonopsis
Do Olly Probiotic Work?
Users claim the probiotics help with digestion issues such as bloating, gas, and constipation, but is that true? We took a closer look at the ingredients found in these gummies to find out more information.
Lactic Acid
According to the School of Health Sciences Journal, lactic acid is a natural probiotic found in bacteria that can fight infections in the gut.
Fructooligosaccharide
This is the main ingredient found in the prebiotic blends in Olly Probiotics.
Fructooligosaccharides are sugar chains that feed the good bacteria in the stomach, according to DNA Research.
Inulin
Inulin is prebiotic that feeds the good bacteria and helps keep them healthy, per the Molecules Journal. More research published in Journal of Applied Microbiology found that inulin fructans are another form of long-chain sugar prebiotic that feeds good bacteria.
Chicory Root
According to the Microbiology Ecology, chicory root is a prebiotic added to probiotic supplements to improve and multiply the gut's bacteria good guy bacteria. In essence, it acts as an enhancer.
Dandelion Root
Research published in the Journal of Nutrition notes that the dandelion root is a flowering plant rich in antioxidants and fights. Some studies suggest it eliminates the harmful bacteria in your gut so probiotics can do their job.
Chinese herb codonopsis
According to the Journal of Molecules, the Chinese herb codonopsis supports the immune system and the digestive system. It is used in probiotics to reduce inflammation which can cause digestive problems.
It also acts as a protector of the good bacteria and the probiotics, so they are not mistaken as foreign and killed by the immune system before they reach the gut.
Weight Loss
Olly Probiotic and Weight Loss
Olly Probiotic sticks do not have any evidence that they help with weight loss. They do, however, help with digestion discomfort and help clean the gut from toxins and free radicals for an overall healthier body.
Side Effects
Olly Probiotic Side Effects
Most people do not experience any side effects. However, those that do have side effects have gas, bloating, and constipation.
This is because probiotics can cause some gastrointestinal issues when first consumed, as the gut microbiota is being altered.
How to Use Olly Probiotic
Product directions for Olly Probiotics will depend on which product is purchased. Overall, individuals should generally eat one or two gummies per day. You do not need to eat or drink water with them either.
Cost and Where to Buy
Olly's Probiotic costs between $13-20 for a 30-day supply of probiotic gummy bears.
These gummies are available for purchase from the Olly website and several online retail stores.
Pros and Cons
Pros and Cons
Pros
Olly Probiotics contain all-natural ingredients.
Cons
Olly Probiotics only contain one probiotic, unlike other brands that contain a spectrum of microorganisms.
There is no evidence that these gummies can aid in weight loss.
There is limited research on the probiotic in the formula.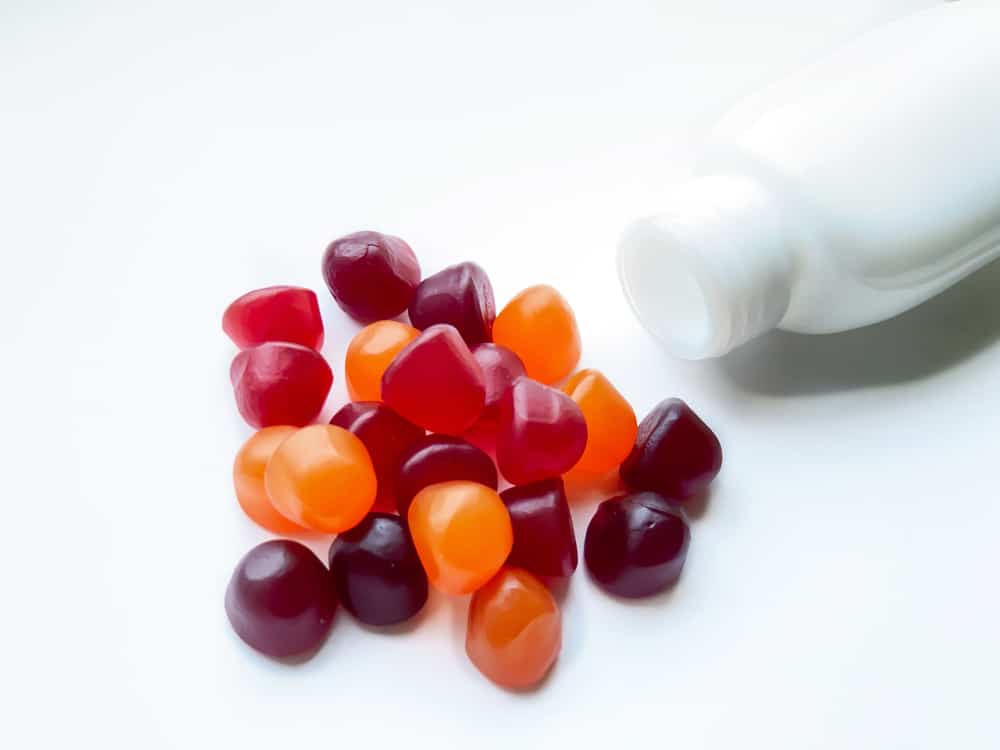 Bottom Line
Bottom Line on Olly Probiotic Results
Olly Probiotics come in flavors customer reviews have deemed tasty, and the ingredients are all-natural. However, the formula only contains one probiotic, which may not give the same kind of gastrointestinal and immune health benefits for everyone. Additionally, there's no evidence this product can help aid in weight loss.
Adding in a probiotic supplement into your regimen isn't the only way to improve health. There are other, clinically researched options that focus on lifestyle changes and education, including Noom.
Noom claims to help users through daily educational lessons, community support, 1:1 chats with a personal health coach, and even extensive food logging tools. Their program focuses on the individual instead of restrictive dieting to help them make long-lasting change to their lifestyle and weight. If you are ready to check out the weight-loss app for yourself, make sure to try their free trial offer.
Learn More About Noom »