Omax3 Review

- 11 Things You Need to Know
Omax3 is a supplement that contains omega-3 fish oil and is formulated to promote anti-inflammatory benefits and overall wellness. The makers of this product claim that it is "ultra-pure, and exceptionally concentrated" in comparison with some of its competitors. Although this product may seem to have many benefits, there are a host of possible side effects that draw some concern.
The side effects in this product may outweigh the positive benefits and potential users should be concerned. We had our research team take a more in-depth look at Omax3 to see it this product is worth a try. Here's an overview of what they found after further research.
Omax3 can be purchased through their Official Site.
Overview
What is Omax3?
Omax3 is an omega-3 fish oil supplement developed by Yale-affiliated scientists to provide potent, natural anti-inflammatory benefits without a prescription, with just two easy-to-swallow gel capsules.
Omax3 was developed by scientists who introduced a pharmaceutical grade omega-3 supplement designed for professional athletes, health care providers and consumers who are looking for therapeutic results.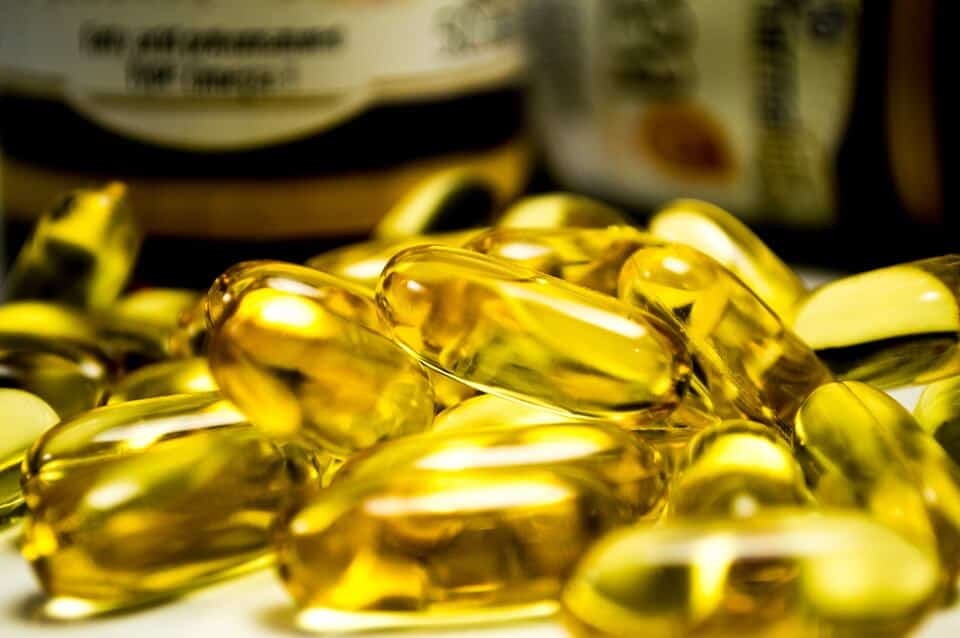 Omax3 professional strength contains the revolutionary ProResolv formula which delivers 1000 mg of concentrated omega-3 content, which is more than the top-selling krill oil and is targeted to resolve inflammation within the body.
The powerful Omax3 professional strength formula is NSF Certified for sports, meaning each box is third-party tested to ensure the product contains what the label states.
The formula is also tested for more than 200 banned or prohibited substances, including narcotics, steroids, stimulants, hormones and other related substances along with diuretics and other prohibited and unsafe contaminants.
Omax3 professional strength is the perfect supplement for high performing individuals as it increases mental alertness and concentration, helps to reduce blood pressure, and promotes heart health.
It also improves muscle recovery and the delayed onset of muscle soreness.
Omax3: The Company
In November 2018, the drug company Amarin Pharma sured Omax3 for using studies into REDUCE-IT as a means of promoting their own products. According to a press release from Oma, "Today, Amarin released the long-awaited results of the Vascepa® (icosapent ethyl) REDUCE-IT trial, further validating Omax3®'s 10-year position, that high-concentrate omega-3 fatty acids have a profound and lasting effect on cardiovascular health."
Products Similar to Omax3
Ingredients and Purposes
Omax3 Ingredients and Purpose
Omax3 ingredients contain the essential fatty acids EPA and DHA.
In fact, Omax3 delivers a potent 1500 mg of pure omega-3 in a proprietary blend of 4-to-1 EPA to DHA.
The ingredients include:
Eicosapentaenoic Acid
Docosahexaenoic Acid
The purpose of this product is to:
Elevate mood
Lower stress levels
Promote joint health
Improve muscle recovery
Scroll below for one of the best products we've seen over the last year.
The Company Behind Omax3
Omax3 is developed by an Omax Health U.S.-based company called Company Prevention Pharmaceuticals located in New Jersey in the United States.
Moreover, Omax Health only uses omega-3 products and is the only omega-3 brand to use 93.9% concentrated omega-3 in each pill.
Side Effects
Omax3 Side Effects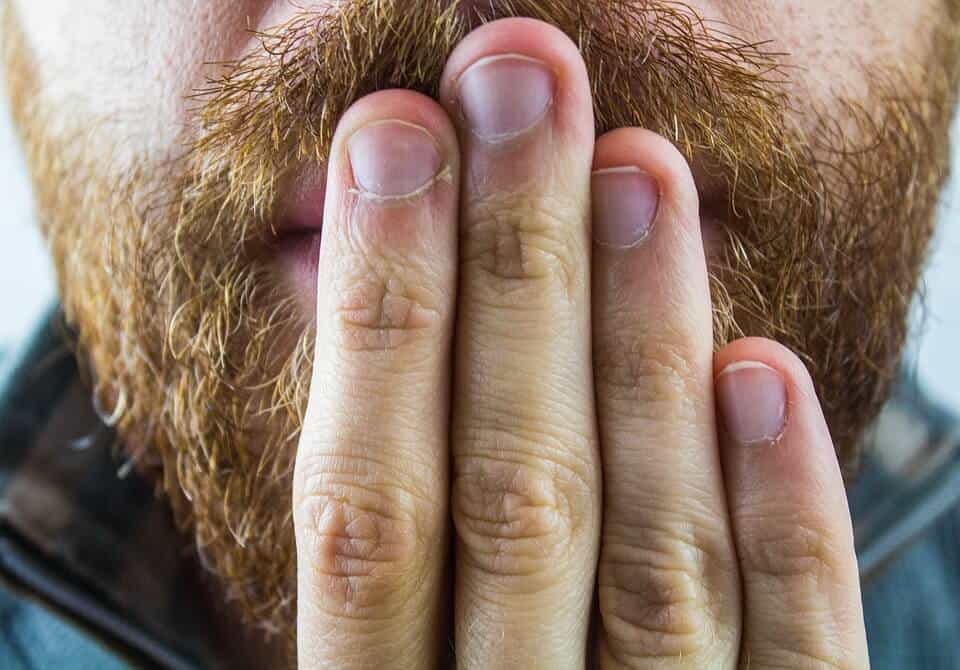 The manufacturer does not mention any possible side effects after the usage of Omax3.
The Omax3 professional strength side effects may include:
Fishy burps
Possible upset stomach
These symptoms should resolve after the body adjusts to the dose.
To achieve the positive effects of Omax3, it may be necessary to take more softgels then recommended, which might lead to fishy smelling burps.
Also, it is not advised to open the bottle too often to keep the softgels fresh.
Other side effects of Omax3 may include:
It should be noted that taking more than 3 grams of fish oil a day may increase the risk of bleeding.
Before increasing dosage of the supplement, consult a doctor first.
A medical professional can monitor all health changes and advise on the need to take higher doses of Omax3.
Some consumers also experienced side effects from using Omax3.
These side effects include:
Coughing
Difficulty swallowing or breathing
Fast and irregular heartbeat
Dizziness
Itching
Hives
Skin rash
Headaches
Some side effects of omega-3 polyunsaturated fatty acids do not usually require any medical help.
Often, the body gets used to this supplement, and the side effects disappear.
However, if the suffering continues with longstanding side effects, stop using the product immediately and see a doctor to discuss and change your dosage levels.
Benefits
Claimed Omax3 Benefits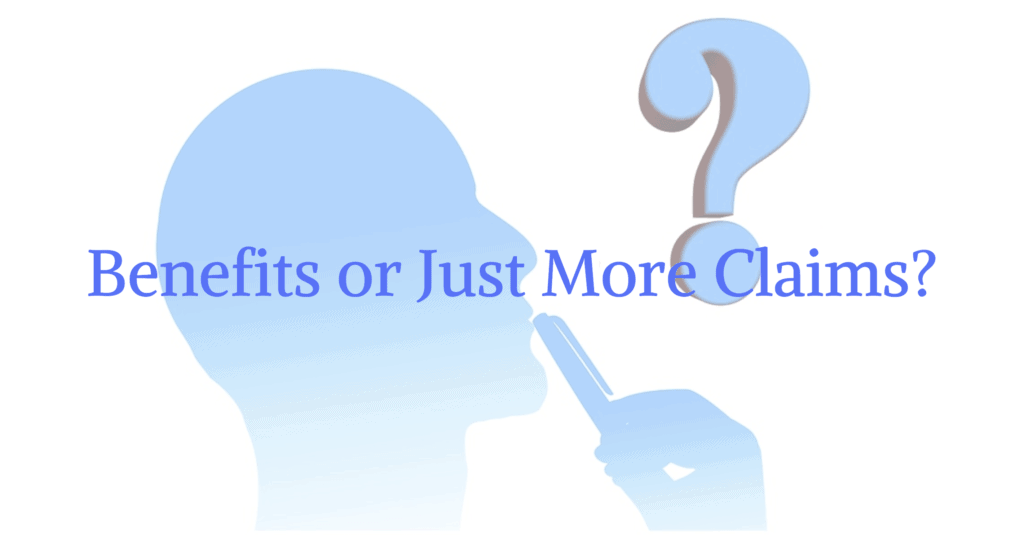 It has been proven in clinical studies that omega-3 essential fatty acids are beneficial to the heart and improve joint health, based on information from the National Institutes of Health.
However, some people have experienced mid-range side effects while others complained of only seeing minor benefits.
Regardless of the perceived results or side effects experienced, this product does contain a proven ingredient for heart and joint health.
Omega-3 can lower cholesterol and reduce blood pressure. Athletes find it helpful for the recovery of their muscles, based in part on information from the Cleveland Clinic.
Diets high in omega-3 fatty acids decrease joint pain and stiffness and reduce muscle recovery time after exercise. (Harvard T.H. Chan School of Public Health)
The supplement contains only one active ingredient.
If it has any affect, it will not likely be immediately noticed.
On the contrary, it is possible to take the supplement for many months and not notice any improvement in overall health.
There is evidence that the EPA and DHA contained in fish oil can slow hardening of the arteries, and lower triglycerides. (University of Rochester Medical Center)
That said, there are many other products on the market that make similar claims to improve overall health.
Where to Buy
Where to Buy Omax3 – What Does Omax3 Cost?
Omax3 is available on several websites, including Amazon.com, Walmart.com, and GNC.com.
However, it is only recommended to buy the product from the official product website.
It is listed for sale on the official website for $47.95 plus shipping and handling.
With the purchase of three boxes, the price per box decreases to $31.97. With six boxes, the price lowers to $29.99 per box.
What Are the Omax3 Alternatives?
Some believe that increased blood pressure can be solved by another product known as Hypercet Blood Pressure Formula.
Hypercet Blood Pressure Formula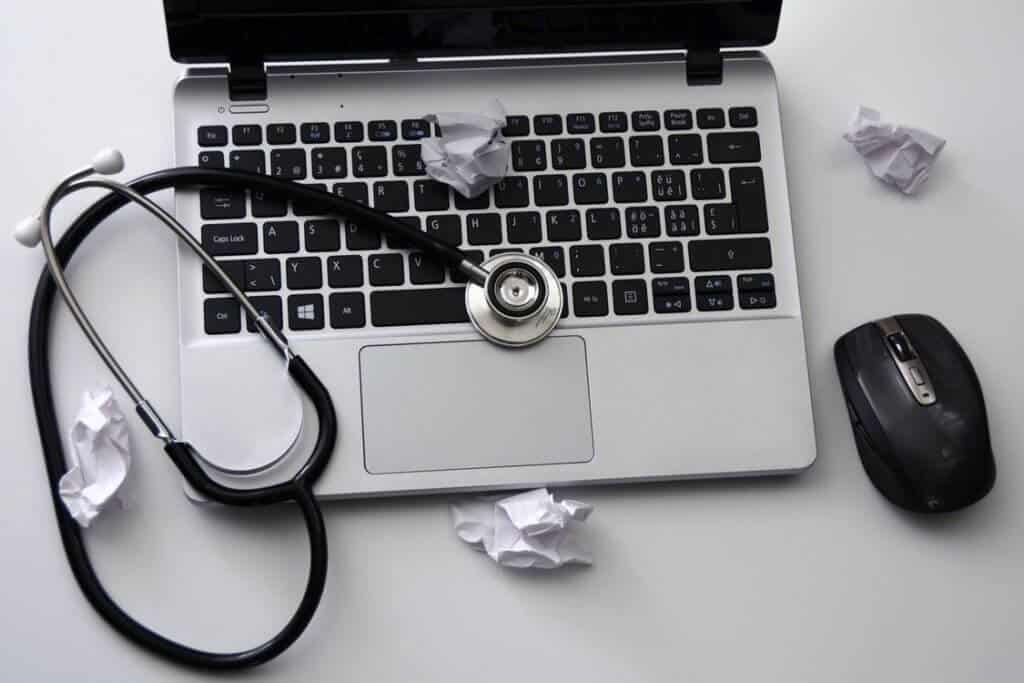 Hypercet Blood Pressure Formula is a product that claims to fight increased blood pressure regardless of the race and age of a patient.
It is a 100% natural formula created by an expert team of professionals.
More specifically, the supplement helps to support healthy blood pressure as well as the cardiovascular and circulatory systems of an individual.
This product works by regulating blood flow and improving the functioning of the coronary artery.
The brand of this revolutionary product started in 2002 and offered a wide range of both health and skin care supplements.
The company belongs to the Natural Products Association.
For this reason, the manufacturer can be trusted to deliver quality and safe products. It is also important to add that they offer premium quality supplements at affordable prices.
Hypercet BP Formula contains five essential ingredients.
The first one is calcium, which is not only an essential mineral for the human body but also helps the normal heart to function.
Calcium
Calcium is almost as important as sodium when it comes to the regulation of blood pressure.
This mineral helps the heart to contract and relax as well as assists the nervous system to regulate pressure.
Magnesium
Magnesium is the next important ingredient in this supplement. It is one of the most abundant minerals in our body.
Unfortunately, a lot of people do not have enough of this mineral in their bodies.
As a result, they suffer from abnormal blood pressure and other medical issues.
Malic Acid
Malic acid is naturally found in grapes and apples.
It plays an important role in the Krebs cycle, which is the cycle of chemical reactions responsible for the production of adenosine triphosphate (ATP), which is so necessary for good muscle health.
This enzyme also helps to increase energy levels in the body and to regulate muscle stress.
Citric Acid
Citric acid also participates in the Krebs cycle as it is transformed into an alkali necessary for the blood during metabolism.
Citric acid also promotes the production of carbon dioxide and its removal from the body cells.
Glycine

Glycine is a non-essential amino acid that is responsible for the liver's production of glucose.
It is processed in the production of amino acids, RNA, DNA, hemoglobin, and glutathione. It also supports blood health.
There is clinical evidence that the product works despite the fact that it is a dietary supplement, not a medication.
It works with the body in a natural way to maintain health in general.
Hypercet Blood Pressure Formula is a natural and effective dietary supplement that can be bought at an affordable price.
It does not require a doctor's prescription and is recommended by most people.
It has no side effects or adverse reactions.
Pregnant women, however, are asked to avoid this supplement.
The formulation of the product is good, but it can be harmful to people who are allergic to any of the compounds in the supplement.
Directions
Directions for Taking (Using) Omax3
It is recommended that adults start with two Omax3 softgels per day with a meal for optimal health and wellness, and 3-4 softgels per day for imbalance or joint discomfort.
Omax3 and Weight Loss
Omax3 Ultra Pure has a maximum concentration of over 91% omega-3 fatty acids per softgel!
That is 50% more concentrated than typical high purity omega-3. Including at least small amounts of these fats as part of a reduced-calorie diet may help make meals more satisfying and make losing weight easier.
Omega-3 fats are essential fats the body needs for brain development.
The Academy of Nutrition and Dietetics recommends getting at least 500 milligrams per day of EPA and DHA, the main omega-3 fats found in seafood.
Another article published on nutrients in 2010 noted that omega-3 fats might help with weight loss by reducing appetite and increasing fat burning, especially when combined with a reduced-calorie diet and exercise.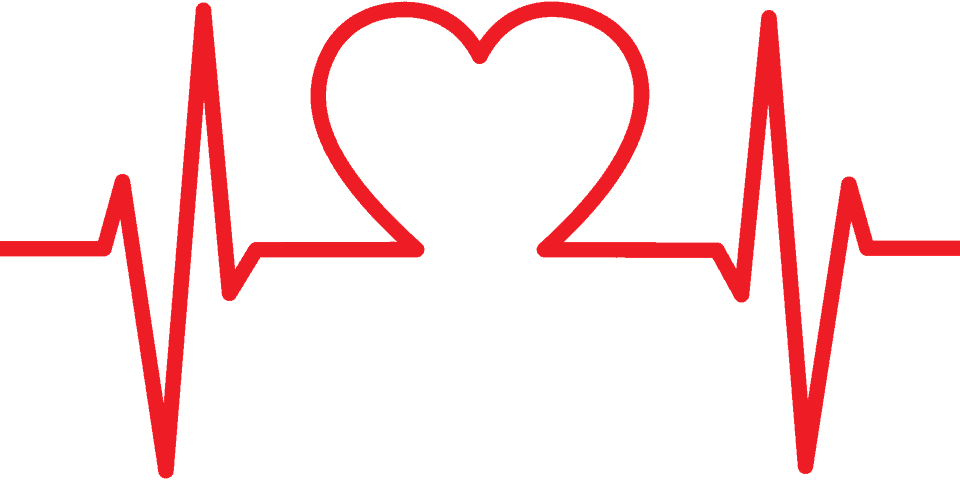 If trying to lose weight, it may be best to limit omega-6 consumption, which can cause water retention.
Aiming for a 3-1 ratio of omega-6 to omega-3 fats is recommended for a healthy system.
These fats should make up between 5 and 10 percent of total calories consumed for the day.
Some of the main sources of omega-6 fats include soybean oil, safflower oil, and corn oil.
As recommended by the University of Illinois, most consumed fat should come from monounsaturated fats, with these fats making up between 12 and 20 percent of the total calories consumed.
Some of these fats are found in nuts, olive oil, canola oil, avocado, and olives.
Pros and Cons of Omax3
Pros:
Positive reviews online.
Easy to use.
May help promote healthy blood pressure.
Cons:
Some side effects have been reported.
The company was sued for using research into another product to backup company claims for Omax3.
What Users are Saying
What Users Are Saying
"I only take one capsule a day, but my overall cholesterol is now slightly lower and the product has significantly helped alleviate my chronically dry eyes. I rarely use artificial tears anymore, and I was using them several times a day before taking Omax3. I rarely experience any fishy aftertaste, and even then it is only mild."
"This product made my skin smell like spoiled fish where other people around at work could smell me. It was pretty bad and embarrassing. I m sure it's super healthy but beware. I was taking 1 pill 3x per day."
"Ok, the wife had problems with it, a little to strong."
The Bottom Line
The Bottom Line – Does Omax3 Work?
So, should you buy Omax3? Well, we like that this supplement is easy to use anywhere and there are some positive comments posted online. But we have some reservations because some people have experienced mild side effects and some users have complained of minimal results. Then again, this product does contain a proven ingredient for heart and joint health.
If you're interested in dropping some pounds, we suggest you go with a product that contains tested ingredients for weight-loss, comes with excellent customer service and strong user support.
Among the best products we've seen this year is one called Noom. This supplement contains a blend of four key ingredients, which have been clinically tested and shown to help increase energy, curb appetite and boost metabolism.
The makers of Noom are so positive about their product they're offering a 14-day trial, which is a good thing.
Learn More About Noom »